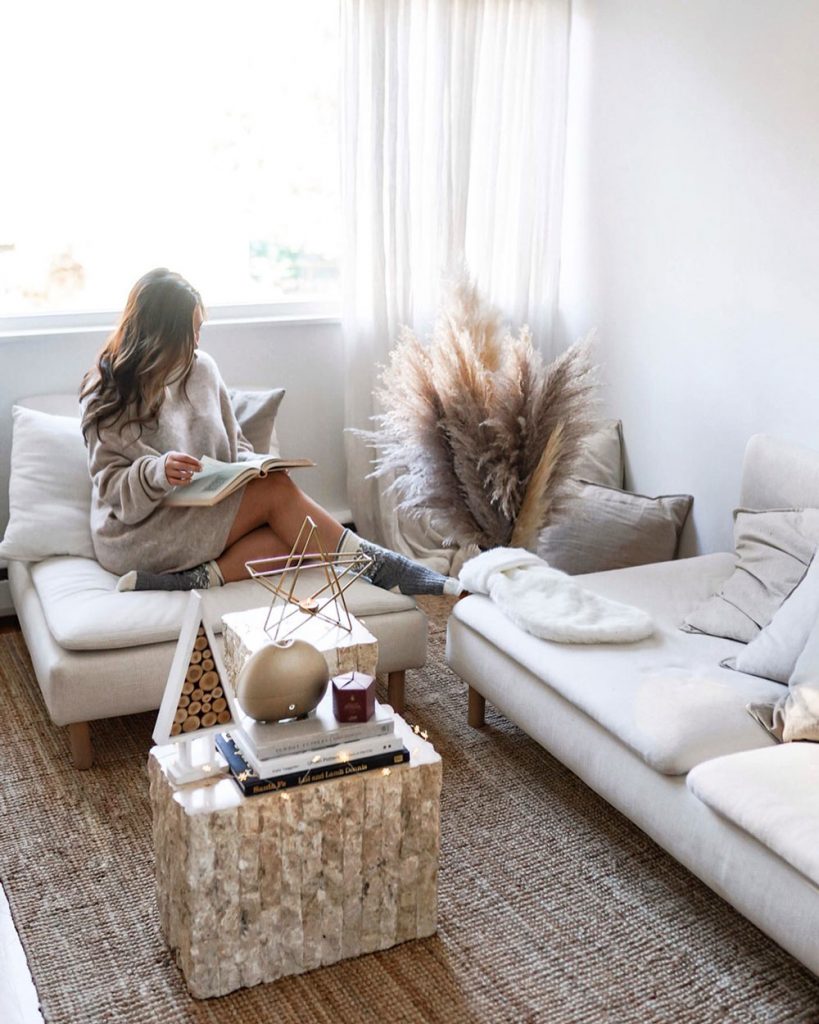 I used to not be much of a homebody – I'd be more than happy to go out every single night of the week and never felt too burnt out from it. When I started travelling a lot though (and particularly when my travelling really ramped up and I became lucky enough to make travel my main content stream throughout the year), I would come home and just want to vegetate in our place. I got this insane "nesting" urge about three years ago and though we rent, completely rehauled the whole place so that it honestly almost looks like a new apartment now. While I'm still gone lots between travel and family/friend visits, I really cherish my time at home now and a lot of that has to do with the fact that I've made our place really cozy and lovely to relax in.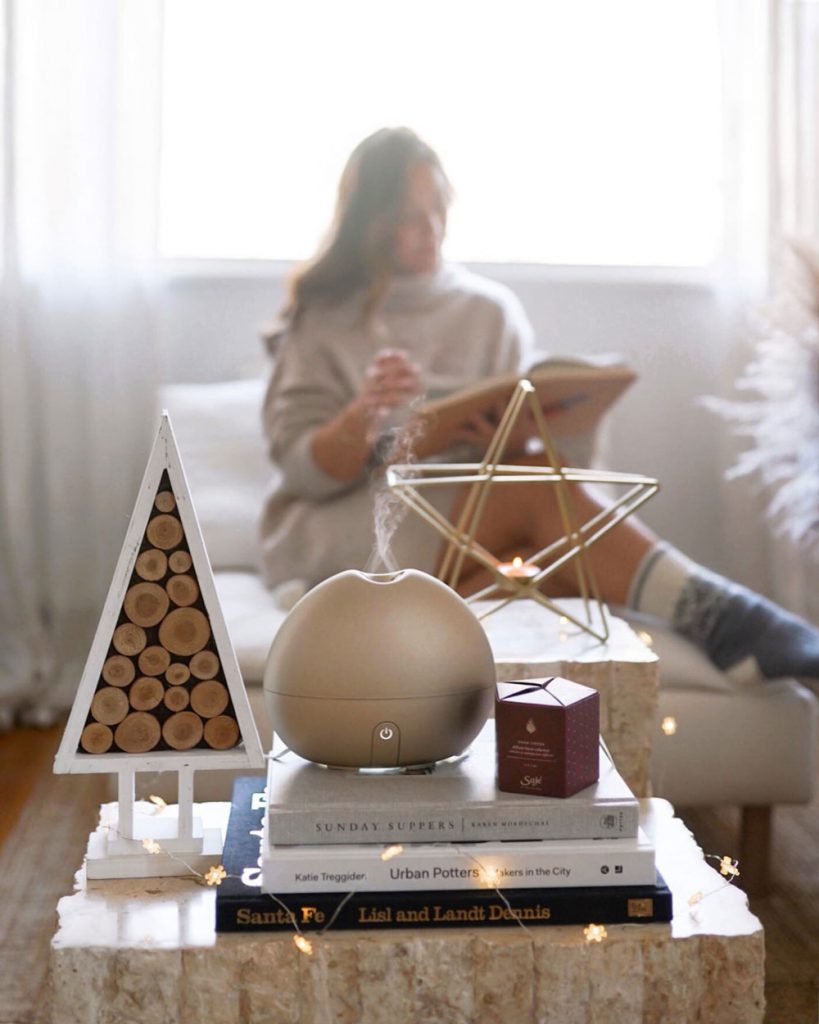 Part of the coziness and just general good mood factor is Saje's diffusers – I've been such a huge fan of Saje for years and their products have been so integral to my lifestyle (I literally use them on a daily basis, from the diffusers in my space to Peppermint Halo for headache/altitude pressure relief on planes to Pain Release for my pesky back problems) and I'm so excited to be giving away 2 gorgeous Aroma Breeze diffusers and 2 Good Cheer Diffuser Blend Collections for you and a friend to really bring the warm holiday vibes and good health to both your homes!
Whether you're just wanting to curl up in your cozy sanctuary or have friends and family coming over for festive fun, this is the perfect addition of the holidays. The diffuser blend collection has an amazing blend of warm clove, woodsy pine, and refreshing mint, and the Aroma Breeze Diffuser is the perfect transition piece for the holidays into the rest of the year thanks to its neutral but luxe champagne tone! Just the right touch of holiday cheer that allows you to choose between uplifting notes or soothing notes to support the energy you are inviting into your home. Enter to win here – good luck!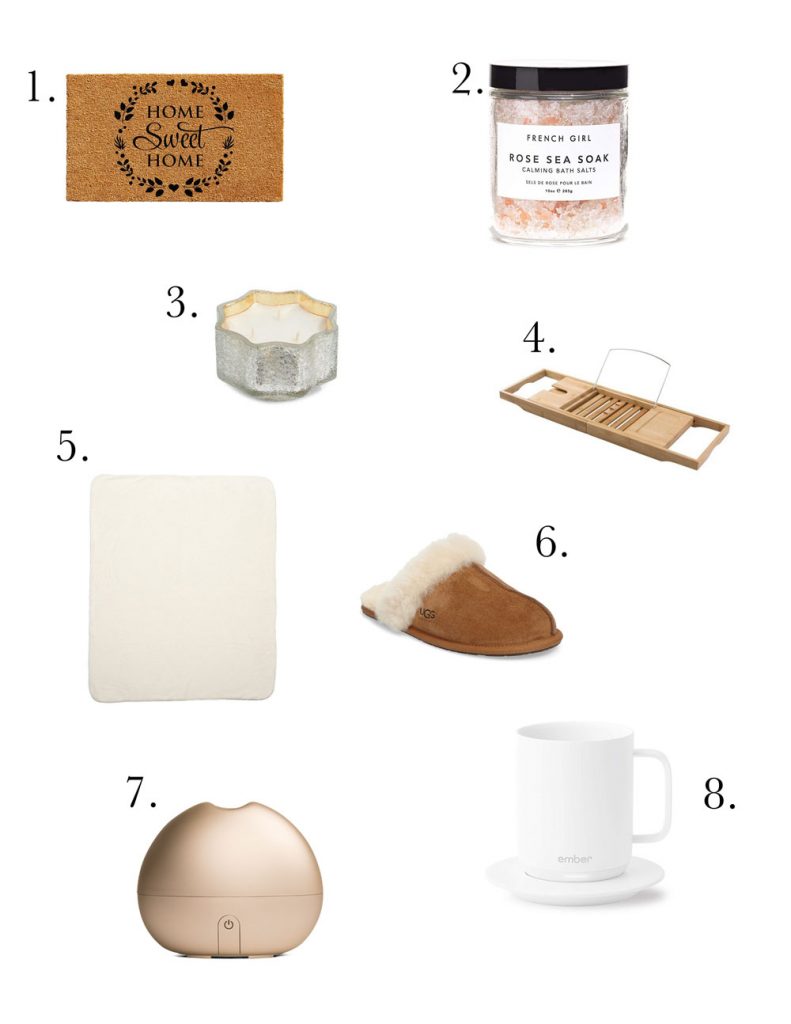 I wanted to share 7 more amazing ideas in addition to the diffuser for the homebody in your life (or really, anyone, because who doesn't love a night cozied up at home?). I have everything linked below! If you guys have any other gift guide requests, let me know!