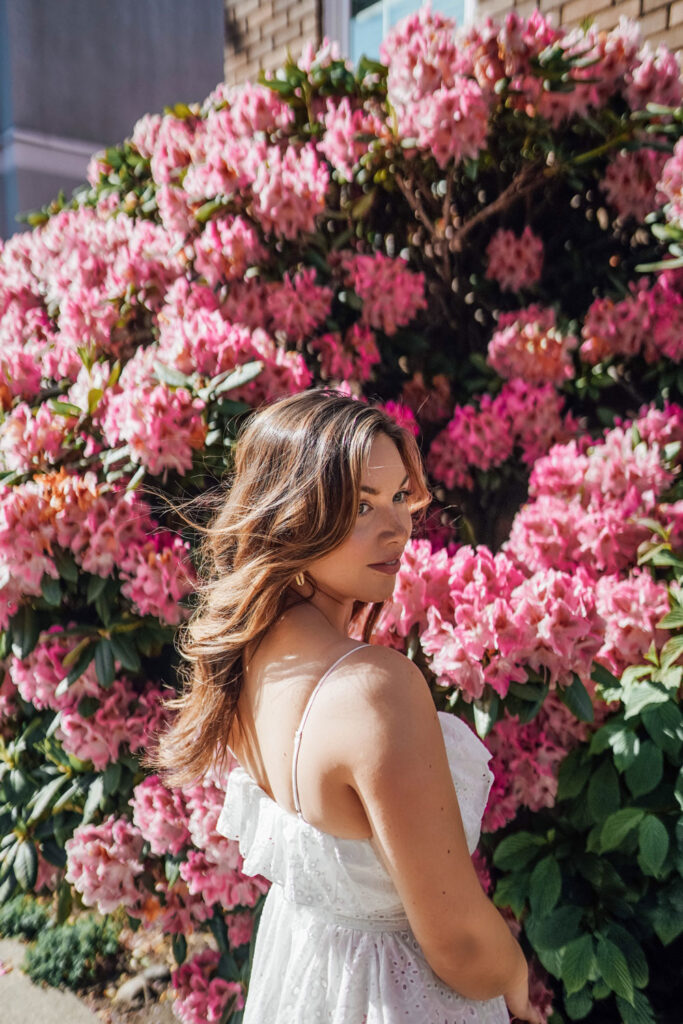 The last few days, I've been able to go for walks in my T-shirt (with the exception of today, so grey out!)—it's been so nice out and it feels like summer is truly on its way. When the weather warms up, my beauty & hair routines automatically adjust. I start adding in a higher SPF, my colour palette starts getting a lot more bronzed and golden when it comes to beauty, and I start finding any excuse to air-dry my hair or take a more low-maintenance approach to getting the beachy waves that I love so much. Colour-wise, I try to make sure my hair really reflects these warmer days – you can see more about this "Brown Sugar" tone my hair guru Chris Weber of Vanilla Loft created in this post here!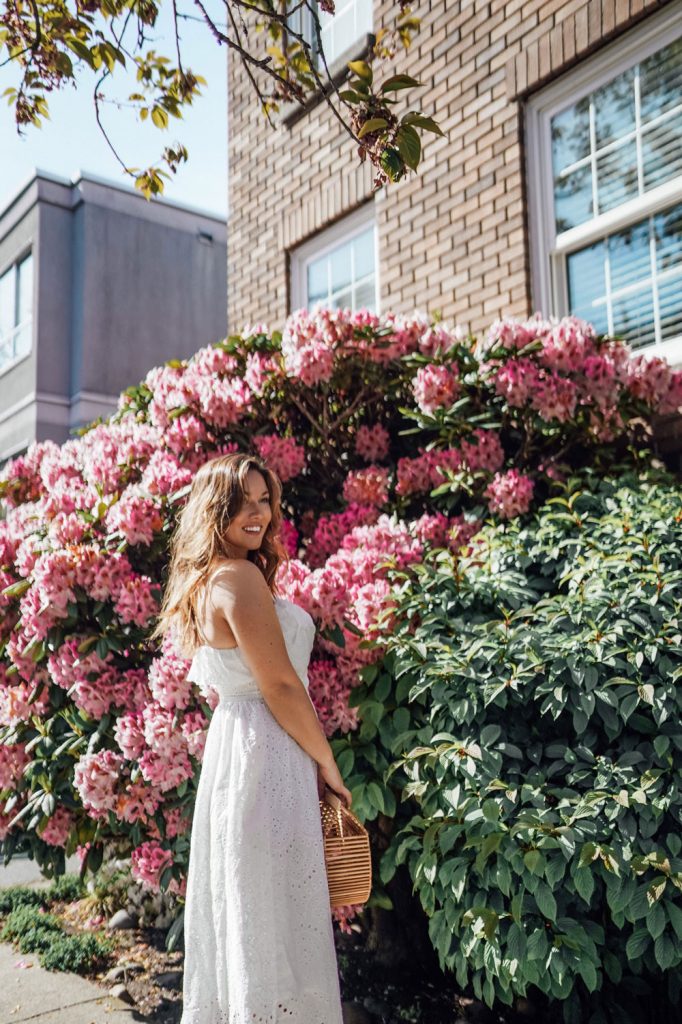 I've been sharing on my IG stories my love for velcro rollers recently—this retro throwback was a beauty staple for decades upon decades for a reason. Creating perfect, voluminous waves and curls, they also add in that body that so many of us fine-haired ladies need, and I especially love that you can go about using them in so many different ways.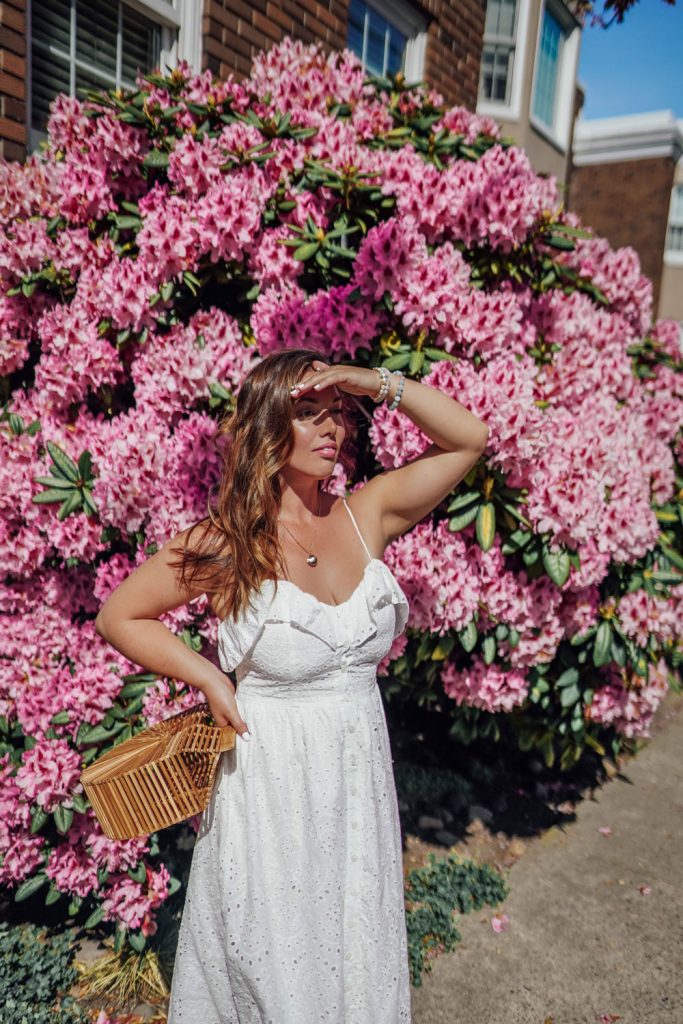 For instance, if I'm needing to move faster and want a more defined curl, I use a curling iron super quickly and then set the curl with the velcro rollers—if I have the time, I take lightly damp, air-dried hair and set the rollers in for a longer period (in the AM usually while I'm working away at home!). I've even done it on fully dry, air-dried hair (I'm usually a nighttime shower girl if I didn't work out that day, so my hair dries overnight and has a bit more of a wave to its usual straight texture from sleeping on it) and it's worked amazingly.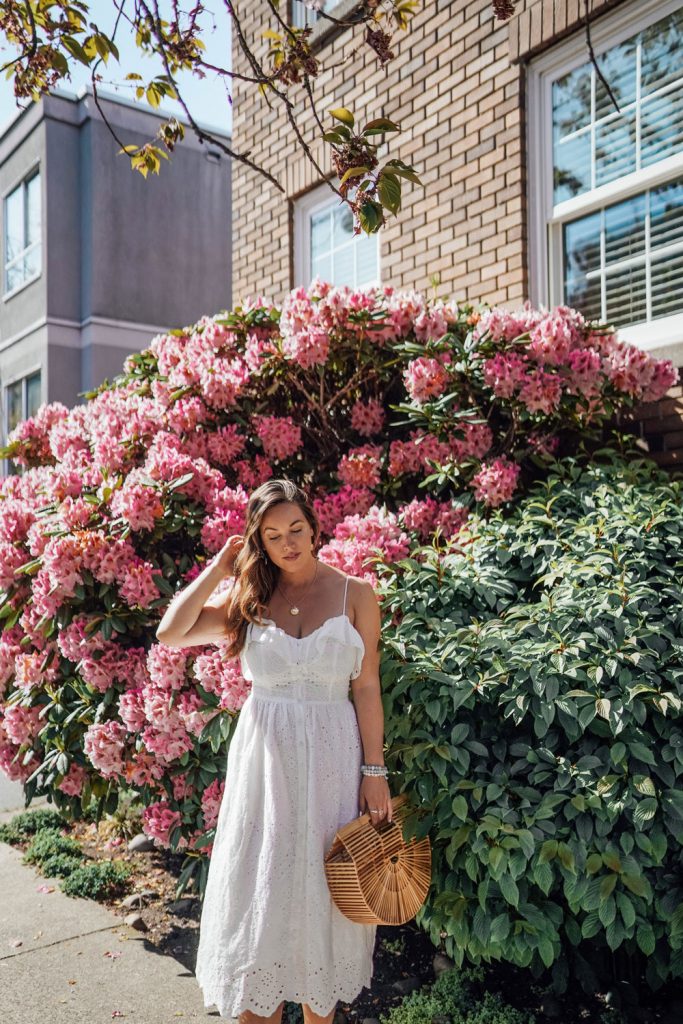 For this look, I took the blowdrying method that falls somewhere in between—while with a curling iron I can set in 10 minutes, I try to let my hair set for at least 30 if I blow dry my hair out. What I love is that this still saves a heat tool step, saving your hair and for literally almost nothing! Both the velcro rollers and the sectioning clips I use were each around $10, so they're seriously a minimal investment and work like a charm. There's also no risk of them not working while traveling since they're an electricity-free option, and they'll never really break down on you!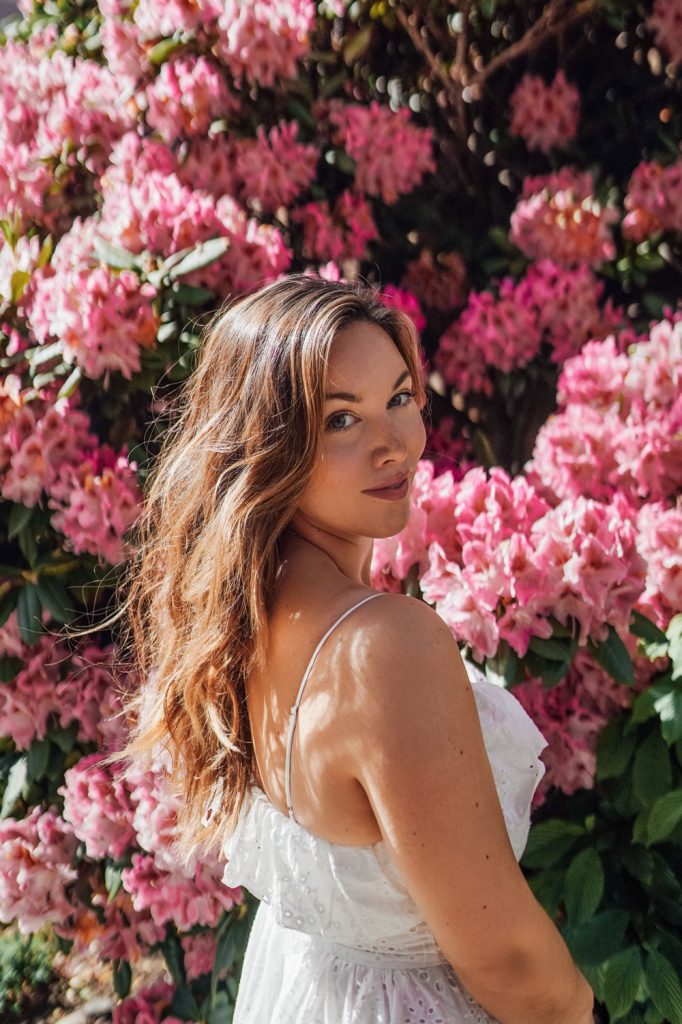 So all in all, from affordability to longevity to having diverse styling options and most importantly, minimizing heat damage, there are so many benefits to using velcro rollers, and they work on all hair textures (though coarser types might want to look into foam rollers instead). As I mentioned before, they're especially amazing for fine-haired ladies like me (particularly others who also have very stubbornly straight hair) because they add amazing volume at the roots and help create those soft Victoria's Secret waves that are really hard to get with a curling iron when your hair is fine.
I have an IGTV going live later tonight but in the meantime, here's a super quick breakdown of how I use the velcro rollers!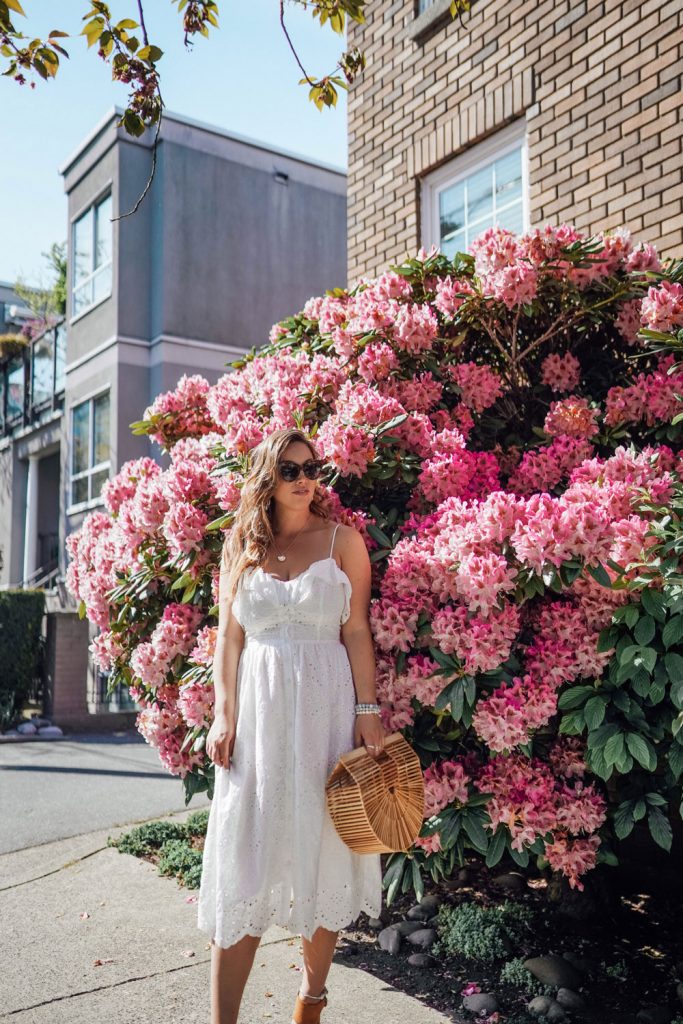 Step 1
So again, there are a lot of different options here as far as letting your hair air-dry from slightly damp to dry with the rollers in, using a curling iron on dry hair or blowing out and then setting with rollers immediately. Let's take the midway approach here since a lot of people have to blow-dry their hair as it is (I'm the only fine-haired person in a family of thick, lustrous haired individuals [sigh] so I know how it can be for thicker hair!) and go that route.
Add whatever styling product works for you (I really love sea salt sprays and find they work really well for me—The Ouai is a fave) to damp hair, comb through and then blow out your hair. I blow-dry roughly until 80% then use a round brush until my hair is 90% dry.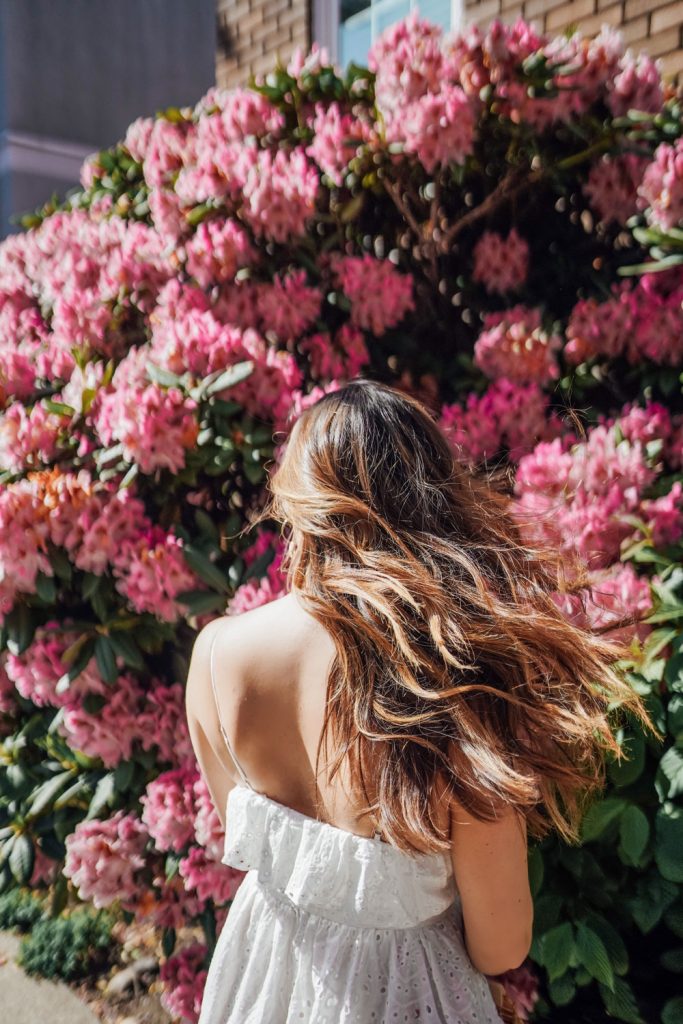 Step 2
Starting at the very front, centre of my hairline, I get a roller-width section of hair and begin rolling my hair in towards my face. You'll get different waves and curls depending on the size and direction you curl in, so it's best to play around and find what works for you! After years of always curling away from my face, I actually found rolling in (which creates an inwards curl) actually created the Sienna Miller waves I've always loved, though the front piece I do the opposite way. Again, don't put too much stock into the way I curl—play around for yourself!
The one tip I'd give is to do the one front, centre piece and then "piggyback" another section for the back of your hair.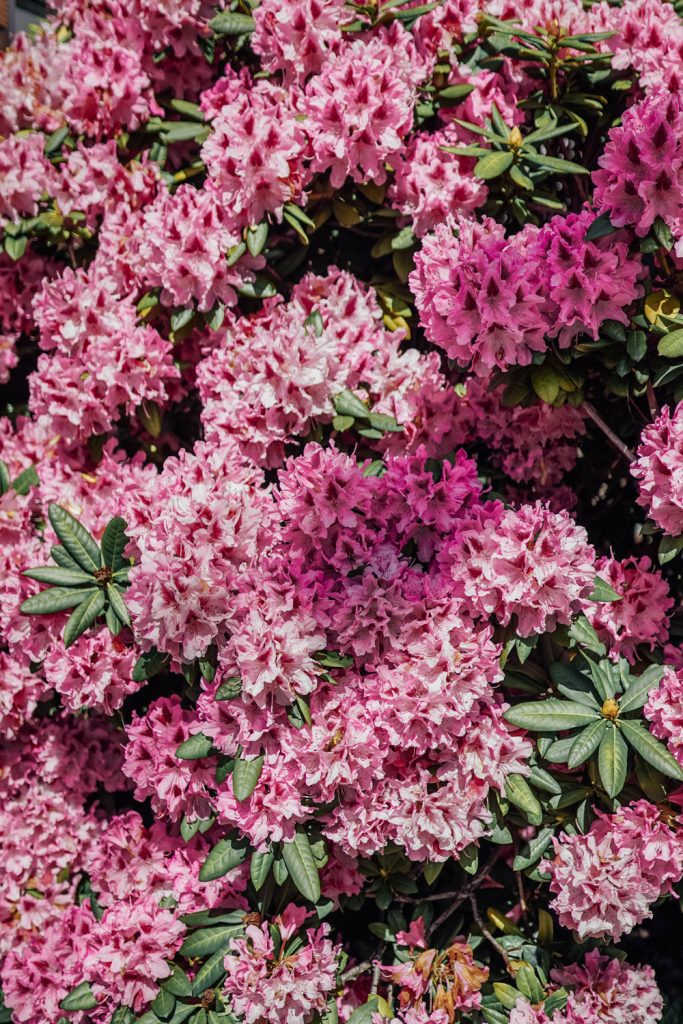 Step 3
Set the rest of your hair in velcro rollers, holding in place with a clip. These clips are so handy for doing any other hair styles PS so definitely well worth the $10! Again, play around with how you section your hair for yourself but I approach it the same way I do when I curl my hair with a wand: I have a top layer and a bottom layer, and then work around the perimeter of each in roller-width sections (though if you have thicker hair or more hair, you might need to do 3 layers).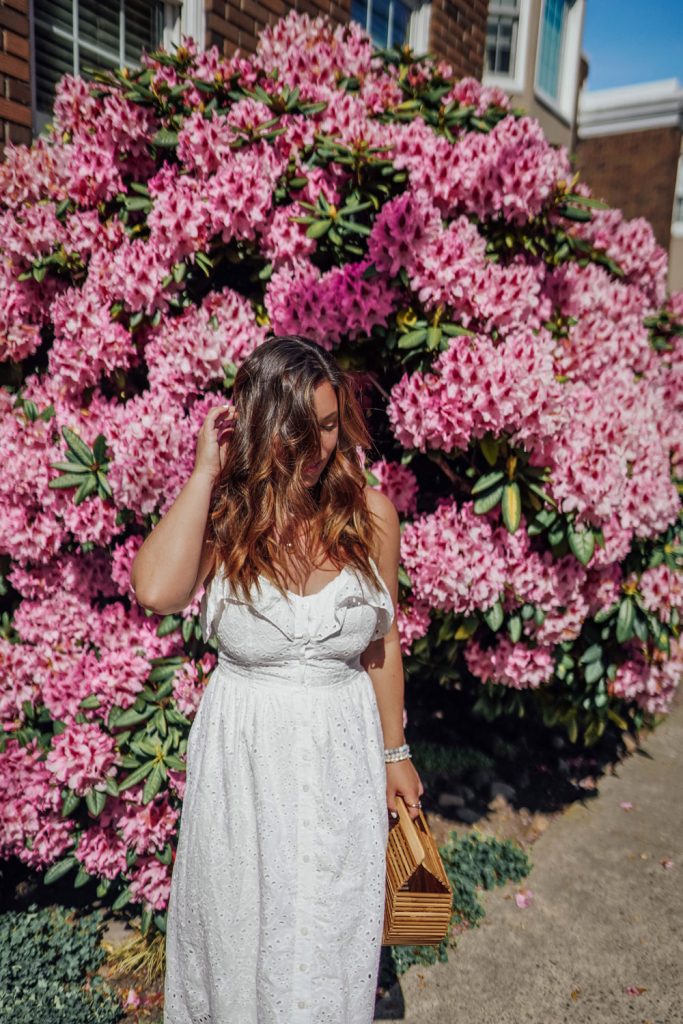 Step 4
I like to give a final blast of heat with my blowdryer and then I let my hair set for 30 minutes, though honestly, the longer the better—if your hair holds curl well, you can do this the night before and it will hold through to the next day (even mine usually holds for a couple days and my hair really falls out easily usually), or if you have the time, set it first thing in the morning and then go about your breakfast, emails, getting ready for the day, etc before taking out your rollers.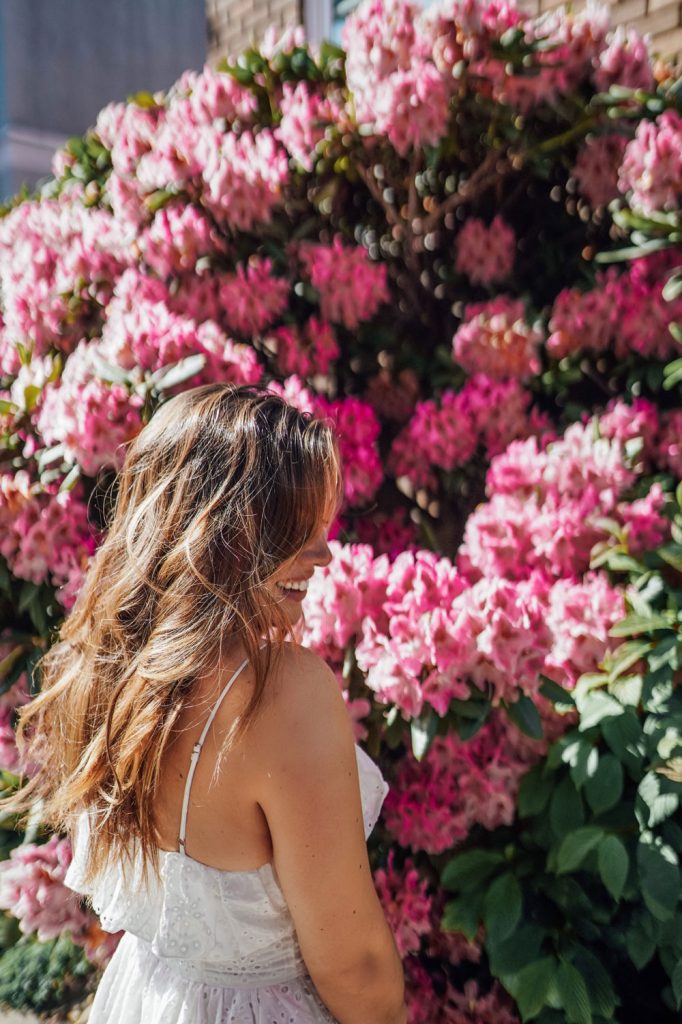 Step 5
Once you've let them set, unclip each one (I go from bottom to top) and use the velcro rollers to kind of comb out the curl as you pull them out. Quickly reset with your fingers!
Step 6
You can leave as is, set with hairspray or if you want an even more brushed-out, natural look, you can use a little oil or serum (I love Oribe's Split End Serum) to brush out your ends quickly.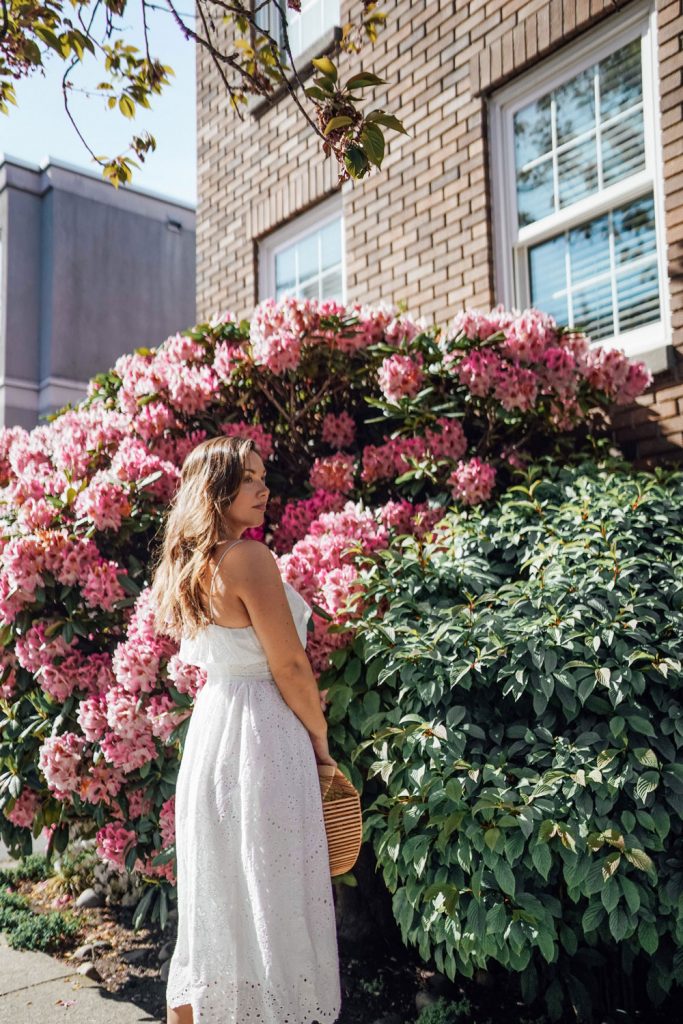 Even if I curl my hair lately using an iron, I'm usually still setting it for a bit with the rollers to create a more natural look, and to add extra staying power and volume! Seriously, I'm so happy I was inspired by the Real Housewives to try this out (Ramona perpetually with the curler in is #iconic) because they have been game changers for me! Make sure you stop by my Insta around 6PM tonight to catch the whole video tutorial! Oh, and because I know I'll have Q's – this gorgeous dress is from Lost in Lunar and I am sooooo obsessed with it, have worn it a ton since getting it! And if you caught yesterday's summer accessory report than you know that this Cult Gaia Ark bag is one of my go-to's for this summer – it's so chic!
SHOP THE POST