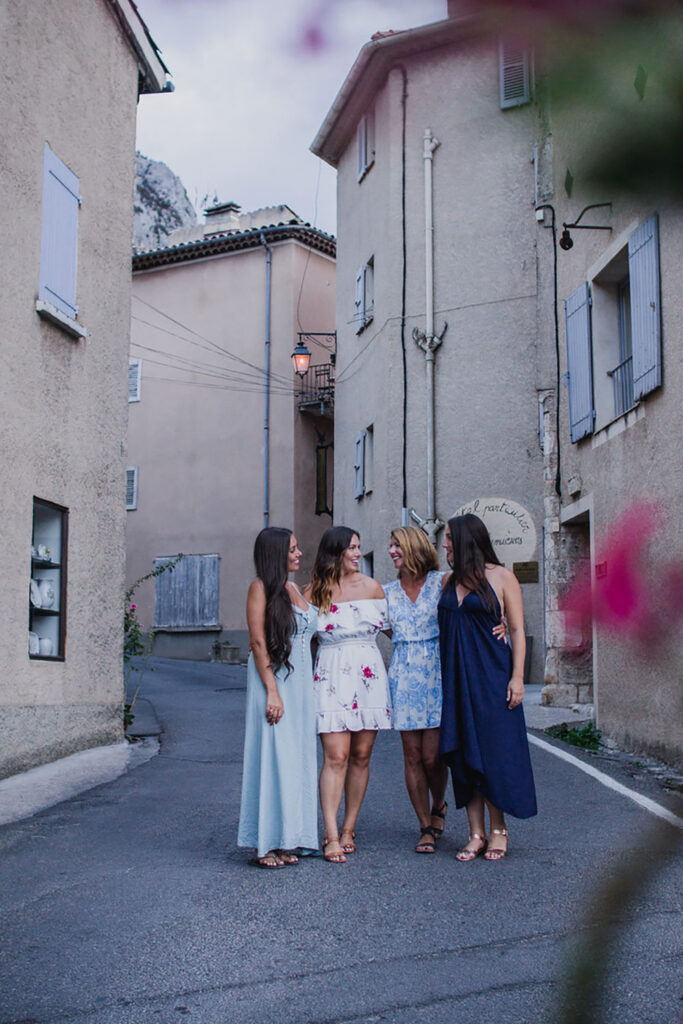 As I mentioned in yesterday's post, this week has been a doozy. I had jotted in a note a couple of weeks ago to get my Mother's Day gift this past Monday before deciding to get myself all beaten up on Sunday—needless to say, I'm not exactly on top of my game this week, not to mention I'd committed ages ago to a Whistler weekend trip so I won't even be around this weekend to do some last minute running around! So not only am I relying on these last minute (but still seriously covetable) Mother's Day gift ideas, but I'm guessing some of you have also had busy weeks or are still trying to figure things out, so thought I might as well share 5 ideas I know my mama would be into!
1. Massage
If your mum is anything like my mum, then between still somehow dealing with all 4 of her kids (whether it's Facetime, my constant calling her to blab about whatever, etc), her travels, her heavy workload, her husband (aka my papa), her fitness, her social life, her house, and a million other things, she somehow still doesn't really have that much "me" time, even with all of us grown up. A massage at her favourite spa is something that she can pencil in whenever works best for her and that gives her something to seriously look forward to, and when coupled with a heartfelt card and bouquet makes for an amazing present (even if it was a last minute job). You can even play into the theme by bringing along some of her favourite self-care products, whether it's a lavender epsom salt blend she loves, a face mask from her fave skincare brand or a gua sha stone or jade roller.
2. Book a Play or Concert
My mum loves music (one of her fave gifts we've ever gotten her was Fleetwood Mac tickets)—actually, she's a huge fan of all the arts, whether it's the opera, symphony, plays, comedy shows, etc. Our thing has always been Bard on the Beach so I know she would love that (a great one for any Vancouverites, you can pack a picnic and go on a sunny summer day!) but as long as you're going with her, this is a way to pencil in another day other than Mother's Day that is mum time (and since I'm a fan of picking up on the theme a bit, you could find a stand-in to tease the big event, like a vintage record for the band you're going to see or the book the play is based on).
3. A photo album
And I don't mean those cheesy old glossy ones! Go to Michael's or whatever your local craft store is and get a beautiful, classic book and print out photos of the two of you together or with your other siblings, from a favourite family trip, etc. Write cute captions, accessorize with some cute tapes or DIY pockets for other mementos (you can see how I travel journal here, which will give you some ideas for how to elevate this!) and so much more. It's so rare that we have printed photos these days, and I don't know about you but my parents are both super tech-savvy so they're just as plugged into their iPhones as we are. This is something meaningful and tangible that you can pull together in short order.
4. Book a Winery Tour
I love wine, as does my mama, and we're both unfortunately super sensitive to red—us chatting over a nice dry white is something we do often and both love. While we're lucky here in Vancouver to have a winery nearby for a day trip or weekend trip, just about any city will have some seriously awesome wine tasting experiences, so if you have a vino-loving mum you can find a way to celebrate all things wine either way! I would tease the winery experience with a bottle from the vineyard (or make a select or two if you're going to do a tour of a few different wineries) so that you can enjoy it together on Mother's Day and look over the calendar to pick a date.
5. Make a Special Mother's Day Brunch then Go Outside!
The most affordable but also just as special—I don't know if my parents are just being nice but they always say they would rather just have an experience of hanging out with us rather than any tangible things (which is why the above is still all experience-based because I have my mum in mind!). You can't go wrong with a really details-oriented brunch—her favourite breakfast items, an amazing fruit plate, gorgeous settings, a mimosa station, a perfect coffee, etc. Then go do something together! Go for a bike ride, go for a walk, go for a hike, etc.
I hope you all enjoy a lovely weekend with your mum's, or if they're not in the same town as you, that you still manage to connect and tell them how much you love them! Also thinking of anyone who is without a mum this Mother's Day—sending you love! Happy Friday guys!