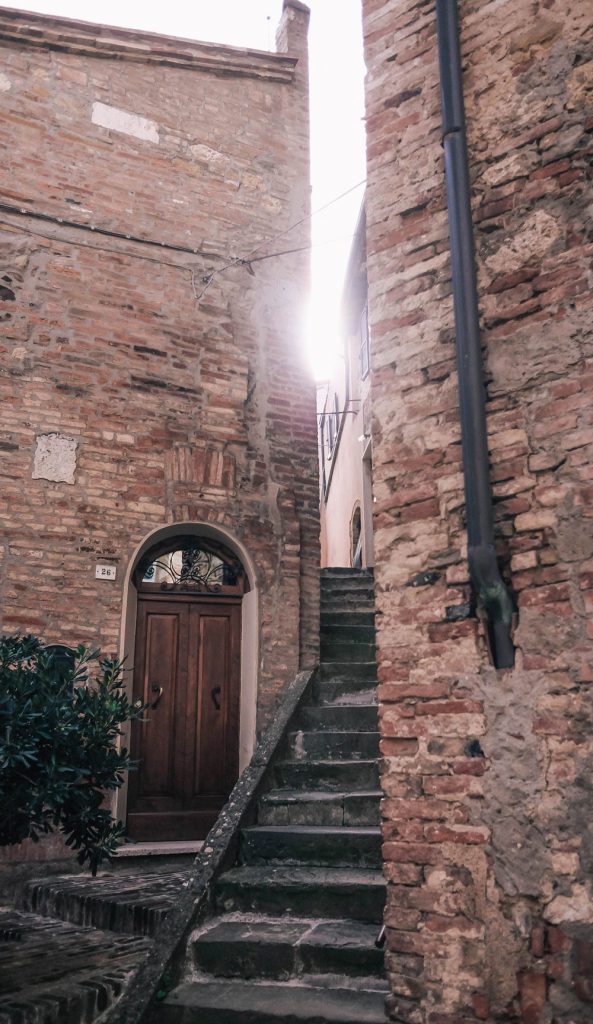 Happy Friday guys! I wanted to kick off a fun little series where every week, I share some free phone wallpapers from some of my favourite destinations (or centred around a fave season, holiday, etc). I don't know why but lately, I've had Tuscany on my mind, particularly the leg of the trip when we were in gorgeous Montepulciano and Pienza. On every trip, I always get super fixated on a bit of an off-the-beaten-path town or area – I'll see a picture or read about it in a book and it'll become an obsession I can't get talked out of. That's how Matt and I found ourselves staying in this gorgeous cabin on a farm (you can read more about our Airbnb experience in Italy here and here) in a drizzly week in October a few years ago, exploring the magic that is the Tuscan countryside. I have some of my fave snaps from the trip below that you can download to transport yourself to these beautiful places – scroll through to pick a fave and then simply click on the download graphic below every image to download it directly!
1. Montepulciano Rose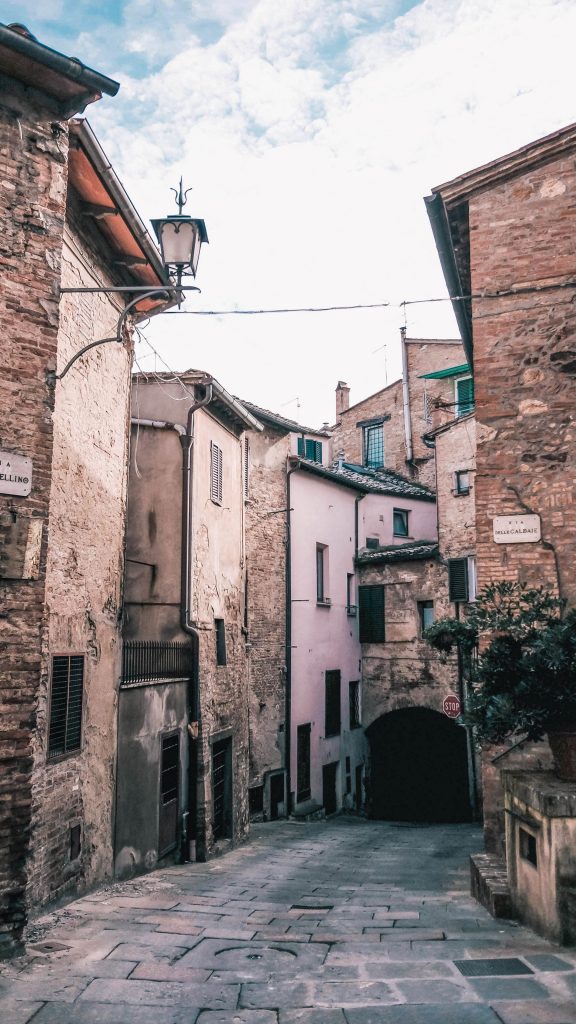 Montepulciano is one of my favourite places I've ever travelled to. If you haven't already gotten the sense of this from my Travel section, I really am always drawn to quiet, countryside towns. Part of the reason I love Ireland so much because it's packed full of them! You have to check out my whole Montepulciano guide here but in the meantime, pretend you're there with this gorge passageway in this magical Medieval town.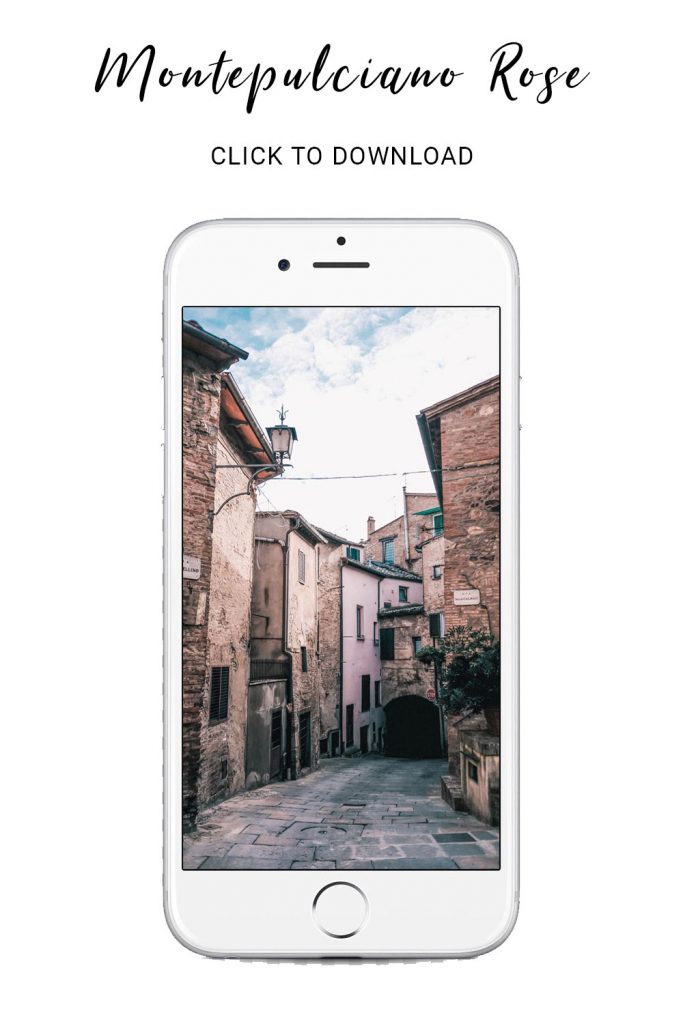 2. Tuscan Gold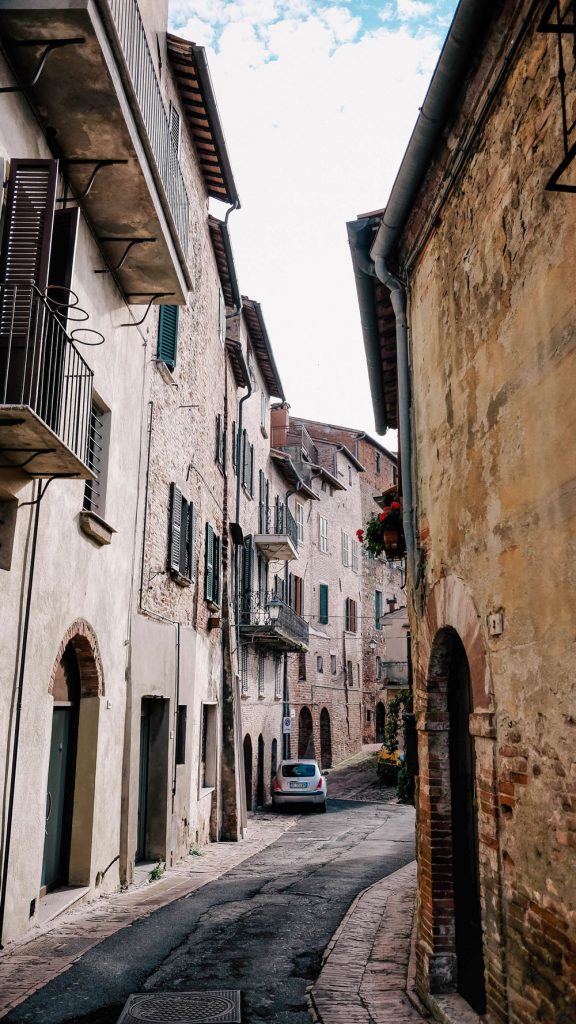 Another one from Montepulciano, I can't get over the gorgeous twists and turns of the laneways here. We oddly only had one afternoon of sunshine while visiting the Tuscan countryside so I love that we actually got some gold light! Download this snap below.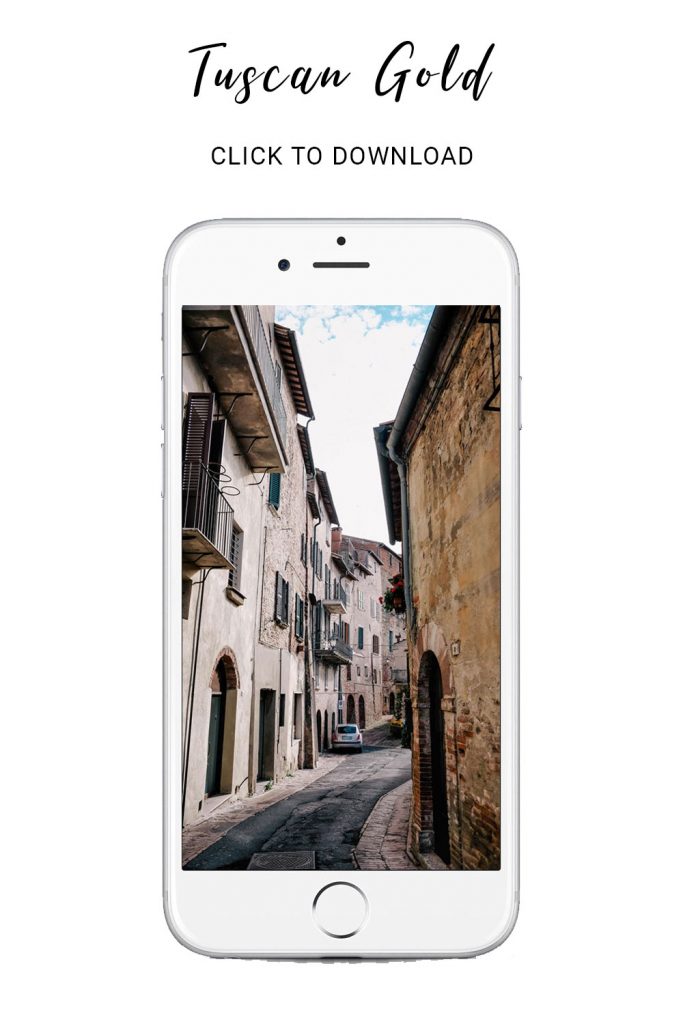 3. Tuscany in the Rain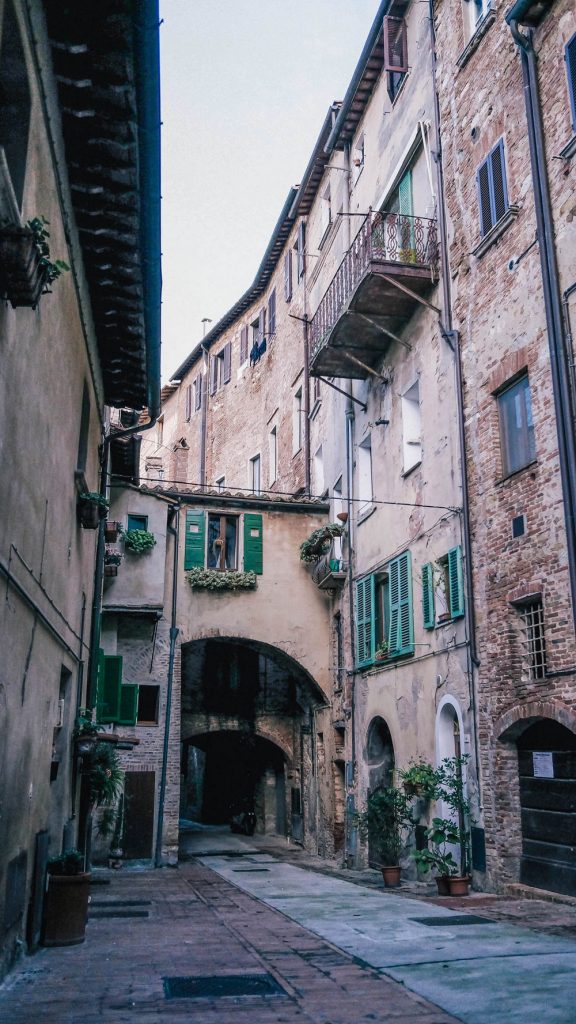 I'm always a sun baby so ideally, always want to capture that gorgeous gold light, but something about Tuscany in the rain was actually really special. With umbrellas in hand, the rain drove out all the other tourists to just leave us alone to wander these little sleepy towns.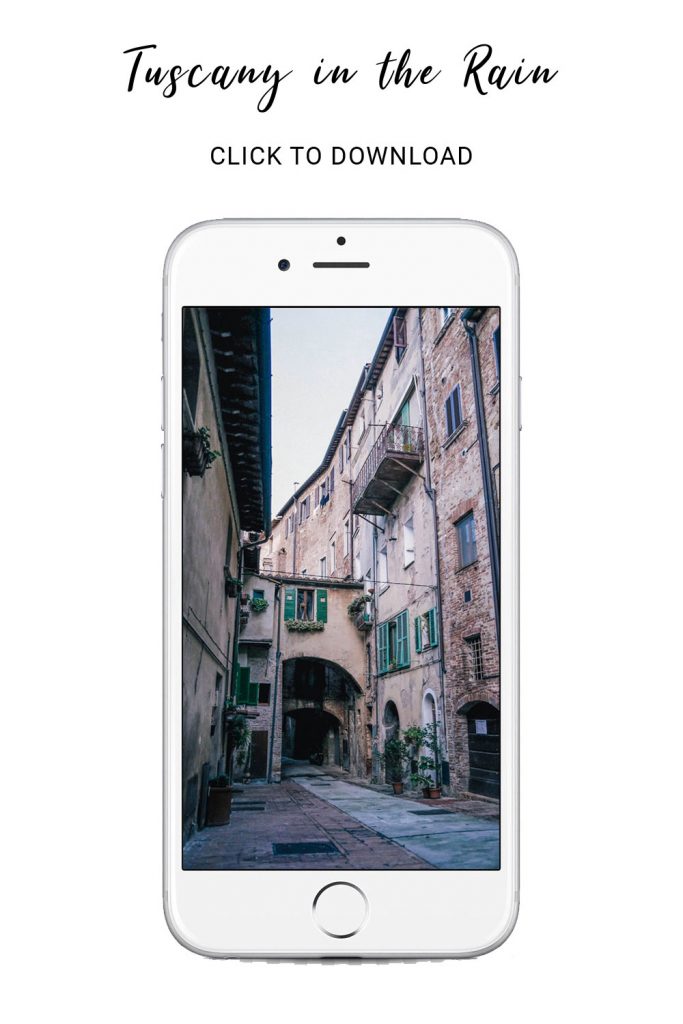 4. Rainy Pienza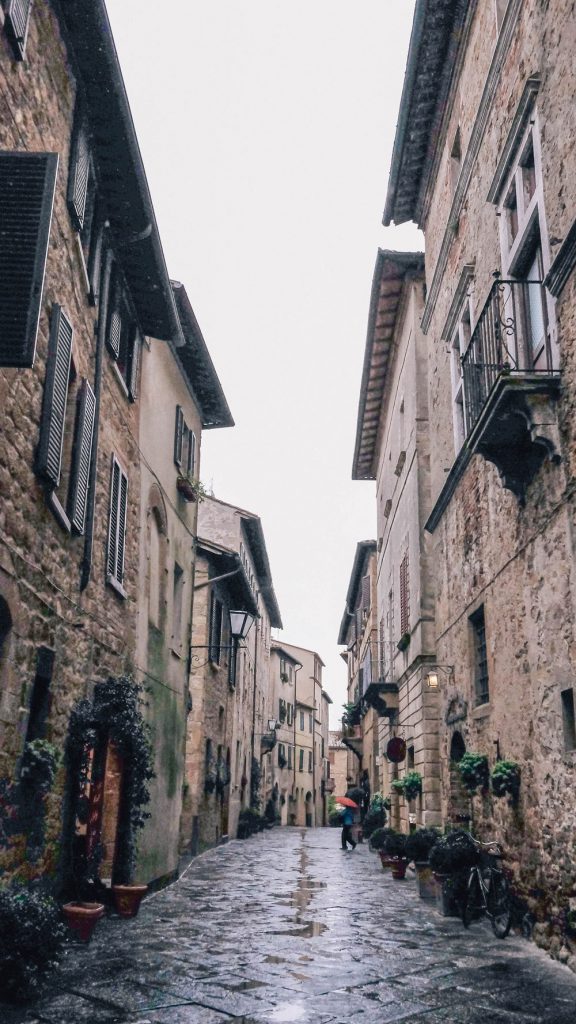 Pecorino is said to come from Pienza, which was our main reason to drive out here on a particularly gloomy day. It was worth it – crusty Tuscan rolls with Pecorino were the tastiest meal on a rainy day (followed by wine tasting throughout the region, obviously – Montepulciano we later discovered is home to Vino Nobile de Montepulciano, one of the most sought-after wines in the world).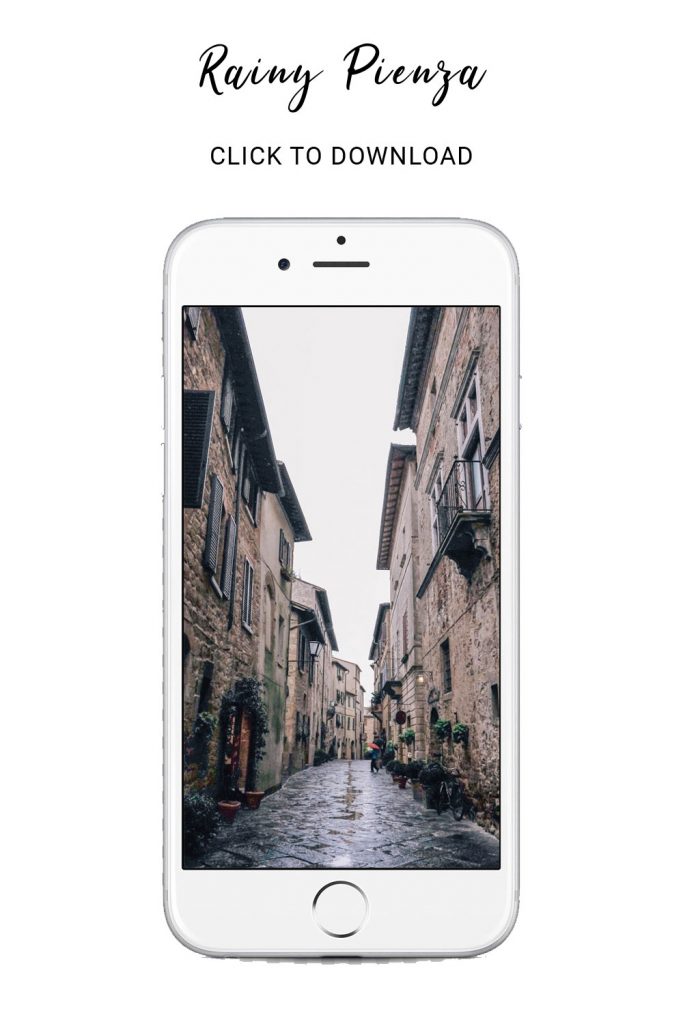 5. Lone Bike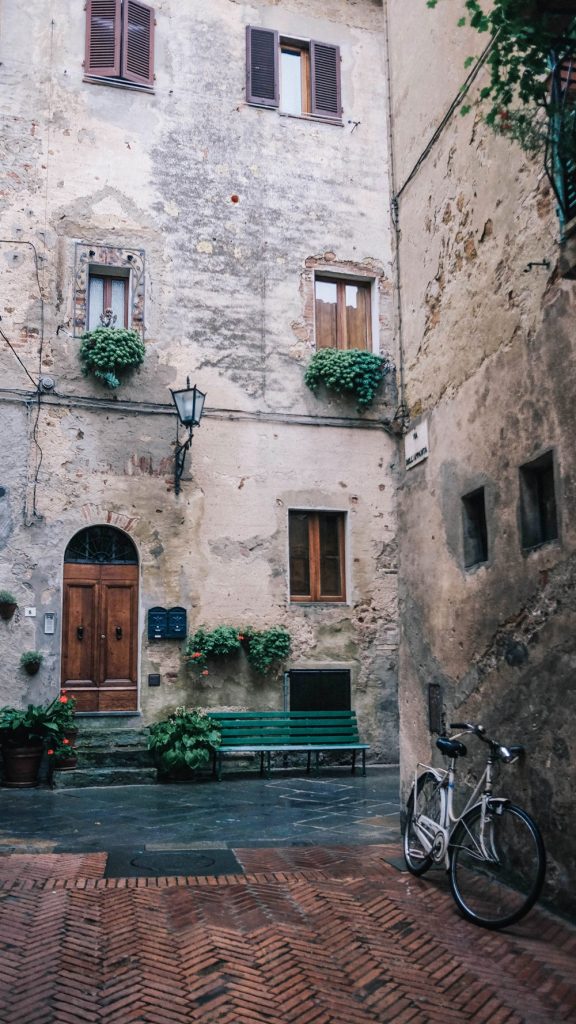 I don't know why but this was one of my favourite photos from our whole Italy trip. There isn't anything particularly noteworthy about it, but I think it just captured a really oddly fun day of us trying to run away from the rain. I also just feel like across the board, it's so Italian – the bike, the stone, the doorway (which is below, PS!). I don't know what it is but it's definitely a memory for me I'm happy I captured!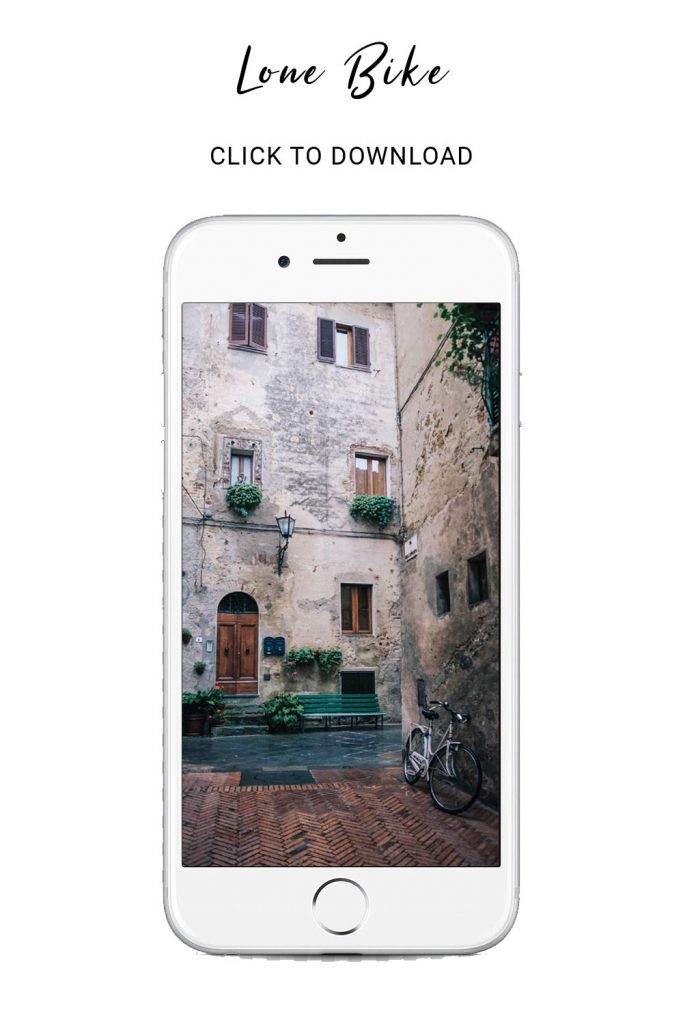 6. Pienza Doorway
I love how the Spanish, Italians, Greek, etc do such a beautiful job of adding greenery to their doorways – whether it's these cute plant sconces or big potted plants, this otherwise unassuming doorway was made instantly dreamy on a super dreary, drizzly day. Download below!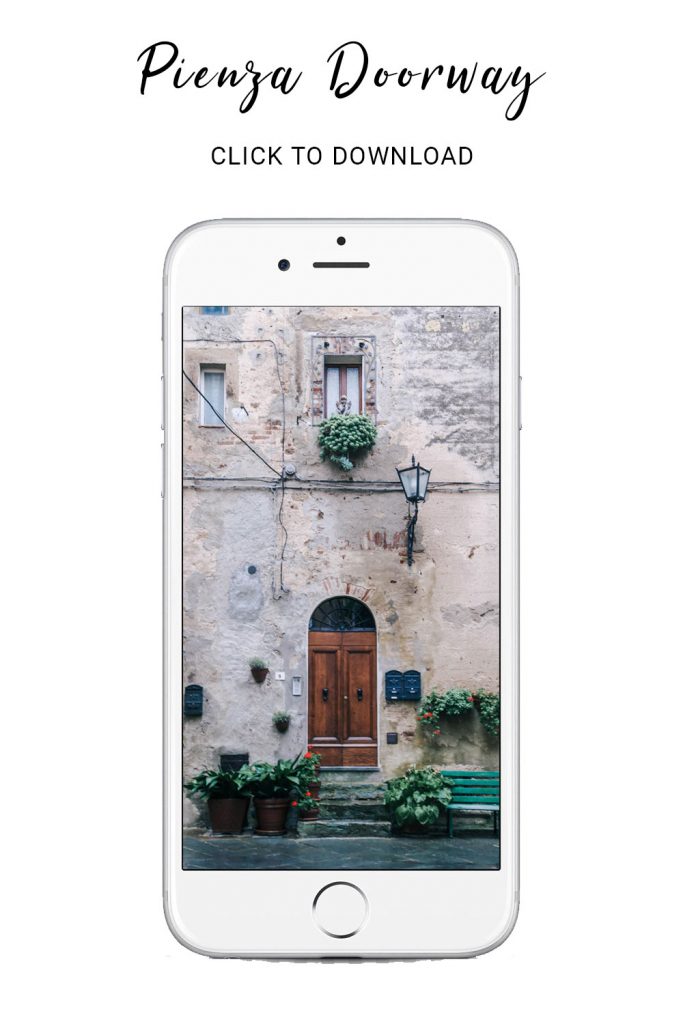 I hope you guys loved this! If you want a bonus one, I'm sharing a few more downloads exclusively to my mailing list (none of them pictured here) – just sign up here if you'd like to get them straight to your inbox! I'll be rolling these out every Friday for the next little while so if you have any requests for destinations to cover (or anything else beyond travel destinations too!), just let me know! If you do use them, I'd love if you'd send me a DM or tag me in your stories on Instagram! It makes me so happy to see you guys using and enjoying them!
Finally, if this has you craving an Italian adventure, check out my full Italy coverage here along with my top posts in that category: My Complete 3 Week Itinerary to Italy and The Ultimate Airbnb Guide to Italy.