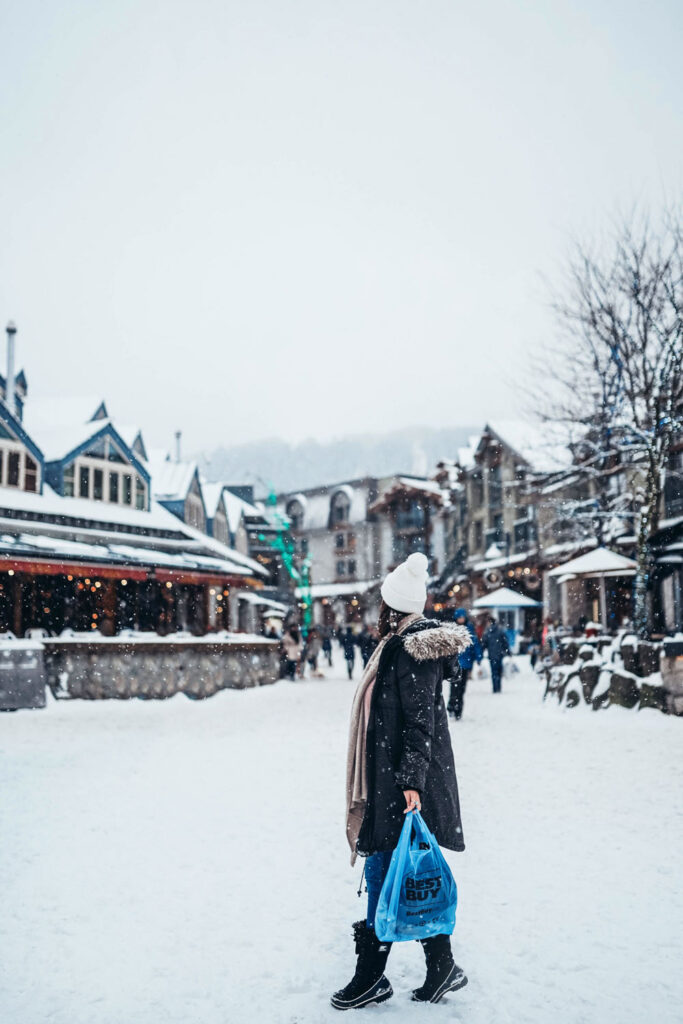 Whether you're going home for the holidays, visiting in-law's or even making small trips (which I tend to do) for skiing adventures and the like, the holidays is typically packed full of travel. There's a reason there's a ton of songs written about the journeys taking place in the holidays—"I'll Be Home For Christmas," "Driving Home For Christmas" and more. Naturally, with the holidays already being a crazy time of year, it makes travel (which can be a stressful experience in and of itself as well) all the more tricky. Whether it's forgetting something important, struggling to coordinate with loved ones or just feeling all around blah throughout the whole process, it's all too easy to let the stress of it take away from what's really important: enjoying the holiday season with the ones you love most.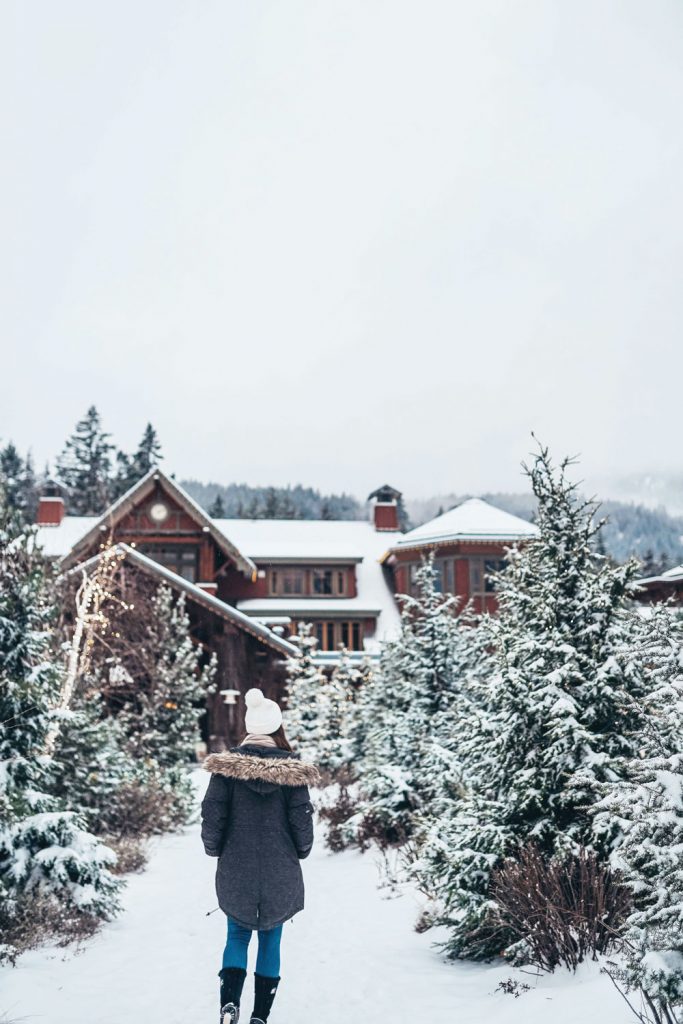 That's why I'm sharing some of my key tips for managing stress and keeping yourself (and everyone else you're with) organized this holiday season while in transit, and the pieces that Best Buy has that can help you stay on top of it all. Oh, and did I mention there's a giveaway to help you shop Best Buy's amazing tech offerings?! I have all the details at the bottom of this post but in case you're anxious to hear more now, just know you should keep an eye on my Instagram around 8:30 PST tonight! Moving onto the tips though, because time is of the essence around this time of the year!
HAVE HEALTH & WELLNESS HACKS
Especially when you're travelling, sometimes you have no option but to sit for longer periods of time, eat food that wouldn't be your first option and skimp out on sleep. Plan ahead with some key strategies so that you can stay as healthy as possible on the road. One of my favourite things to do is to pack a bottle absolutely everywhere I go—before I get on a plane, I fill up my bottle and buy another 1L bottle, ensuring I refill both at least once on a long haul flight (this usually helps me get about 4L in, which sounds excessive but you get so dehydrated flying). Snacks are also key! I try to have some dense, quality high-protein and high-fat snacks with me at all times so that I stay satiated and don't default to something that will make me feel sick (hello Cinnabon)—nut and fruit bars are my fave.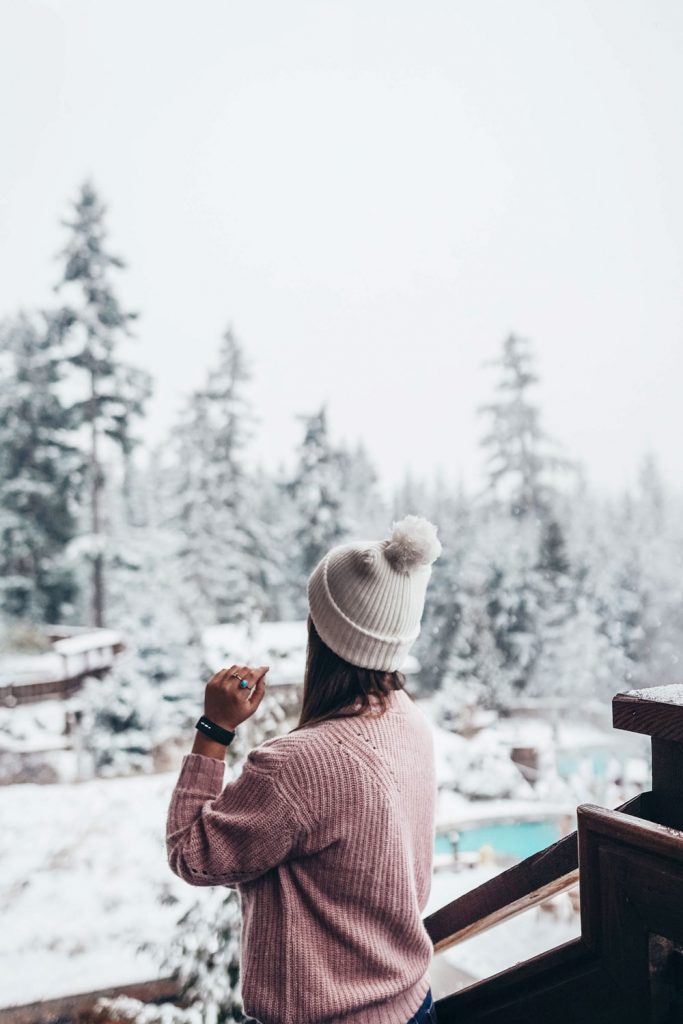 Finally, your fitness! I've learned how to do some airplane seat stretching and make a point of getting up a lot during the flight to walk down the aisle, but a recent addition that I've become absolutely obsessed with is my Fitbit Charge 3 from Best Buy. I make sure I get in my 10K steps as a base minimum every day, so that even if I'm not sneaking in a workout I am still getting my heart rate up. It was awesome hitting my 10K step mark while adventuring about Whistler recently, encouraging me to get out and explore this winter wonderland! It also has handy tracking for water (so that I'm reminded to keep hydrating while on the road) and it also tracks my heart rate. I love using biofeedback to see how easily you can calm your body and return it to its best state, so knowing my resting heart rate is key. If I get stressed or anxious during my travels (or at any point during my day-to-day life, really), it's become my new favourite thing to take some cleansing breaths, relax my body while doing a body scan and see my heart rate drop back down to its happy resting place.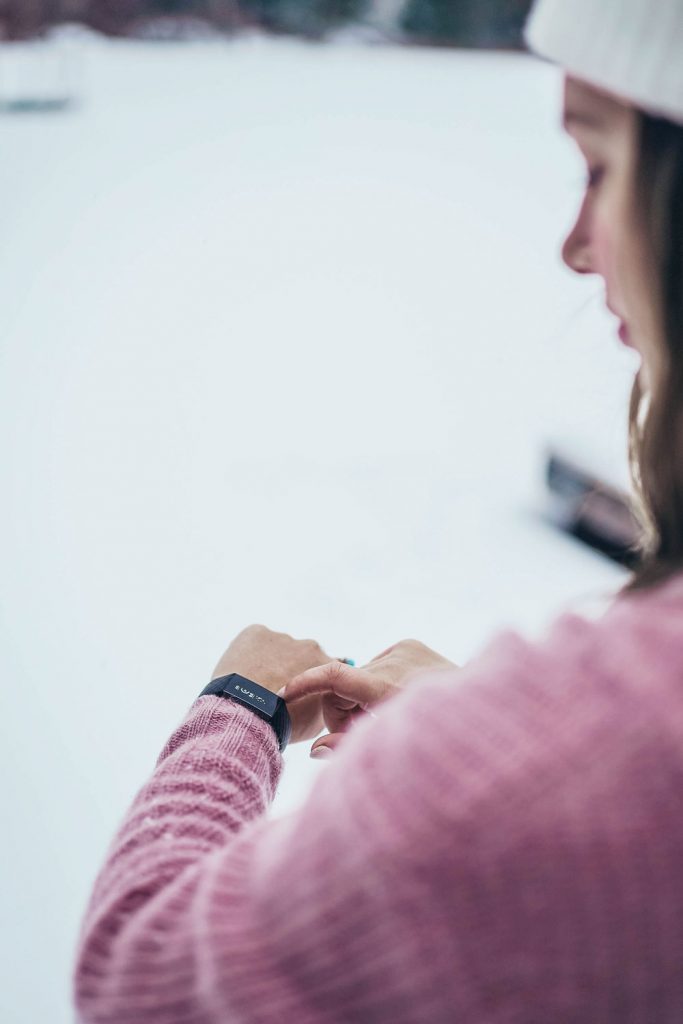 Probably my favourite feature though is that you can set reminders every hour to keep you on track for your steps goal—hitting 10K steps doesn't have to mean fitting in one big walk every day, but even just tackling a few hundred in one go and making sure you don't go hours without walking (which happens even just working at your desk!). It's especially easy to lose track of time while travelling and spending so much time sitting, so I love that these little reminders buzz my wrist and get me up to get my body moving! When I say I'm obsessed with it, I truly am. I even wear it to bed at night to track my sleep, which helps me figure out ways to sleep even better (something I'm super focused on, at home or on the road!).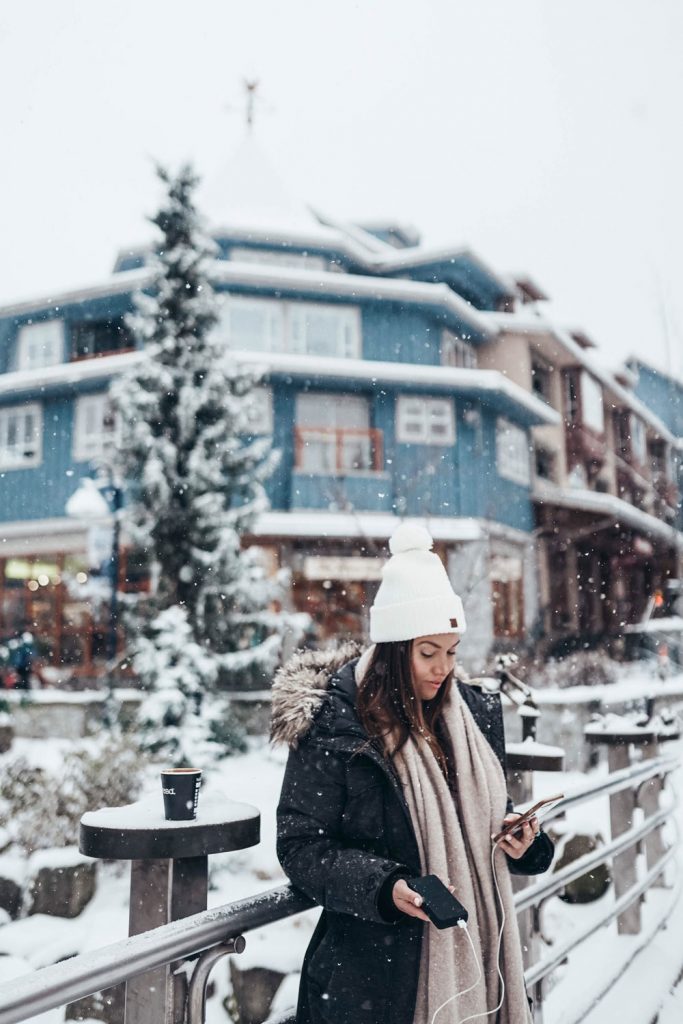 STAY CHARGED
There's nothing worse than having your phone die while on the plane or en route to meet your family. For years, I travelled without a power bank which was just about the stupidest thing you could do. Whether it was having my phone die and getting lost trying to find my aunt's place in Paris the first time I went, another time my phone died and I couldn't message Matt to let him know my flight was delayed (when he'd be waiting for me at arrivals) or the worst of all, that one time it died in-flight while I was watching The Office on it, it's not only super inconvenient, but it can be a safety concern too.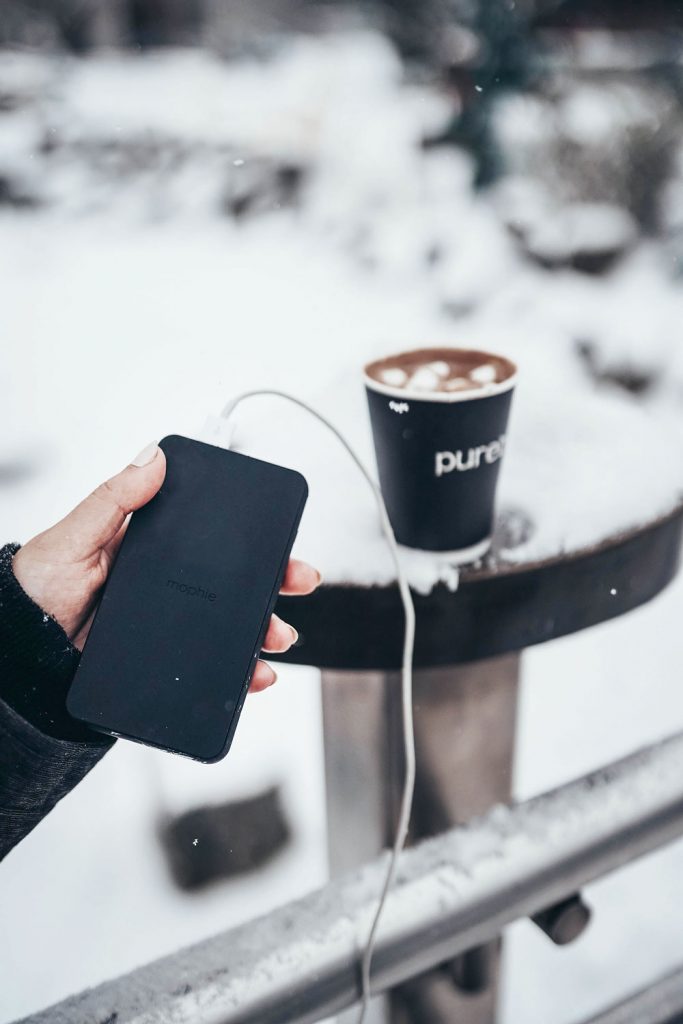 I now keep a power bank with me at all times, even on shorter trips (particularly ones that involve driving any stretches of road where getting help would be necessary, like the Sea to Sky highway to Whistler). The Mophie Charge Stream Power Bank is my current go-to, especially because it keeps my phone charged for around 2 days so that I don't have to worry about the power bank itself dying right away either! And charging is super easy because it has Qi-enabled wireless charging—so cool! Staying charged up and connected at all times is important, but I can't think of a more key time than the holidays when stress levels are already a bit higher, transit is busier and you have to often coordinate with a bunch of people!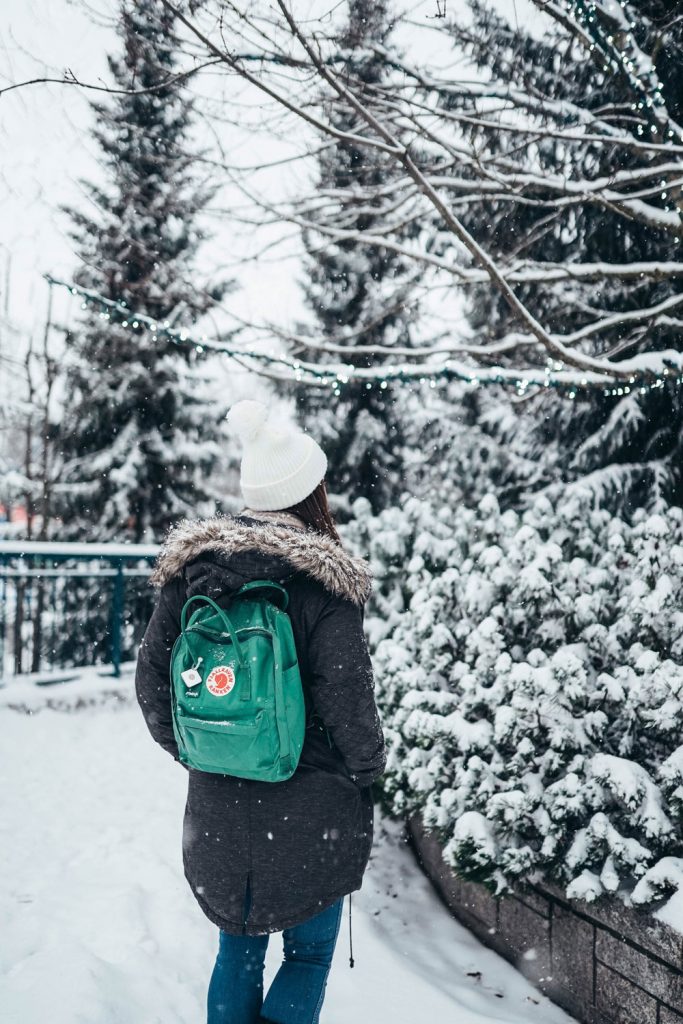 KEEP TRACK OF ALL VALUABLES
I'd like to think I'm not the most forgetful person but I have to admit that I've lost a thing or two while travelling. Fortunately, I've always recuperated them quickly, but I can think of few things that create that bottom-of-your-stomach-dropping-out feeling faster than realizing you left your expensive camera in that cafe you left 10 minutes ago or not being able to find your passport right away.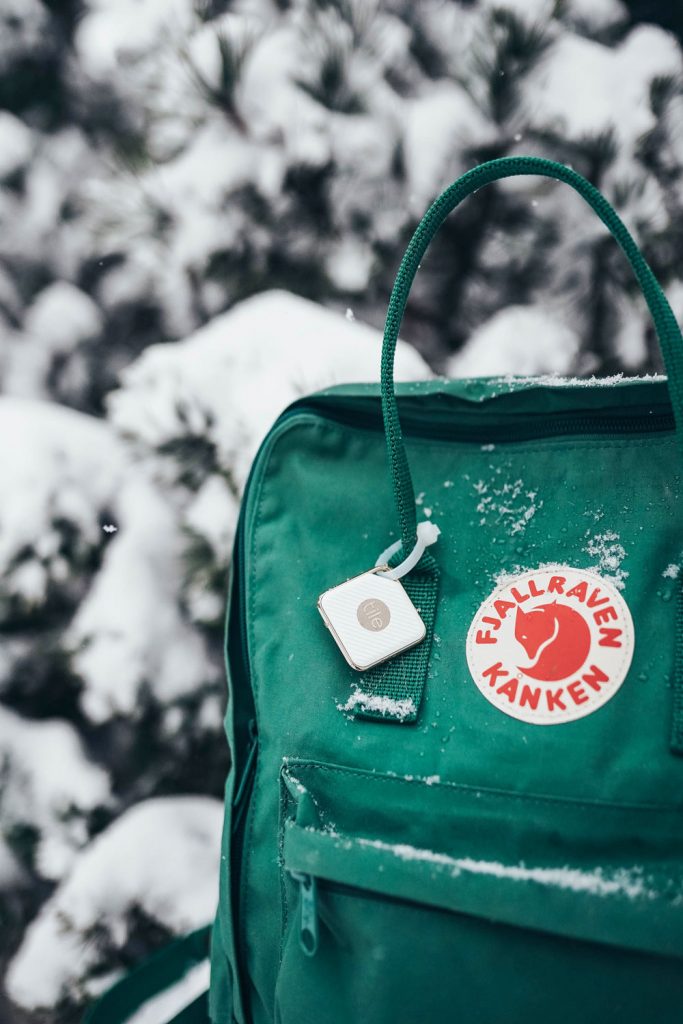 I'm basically giving everyone Tile for Christmas this year because I am already entirely obsessed and in love with these little wonders for myself. Basically, how it works is you attach Tile to any of your valuables and then download the app to your phone. Set up takes one minute and once your Tile is activated, you can name it in your app. Should you misplace, say, your camera, you just tap the Tile icon in your app and a loud tune will play so that you can both geo-locate and follow the sound.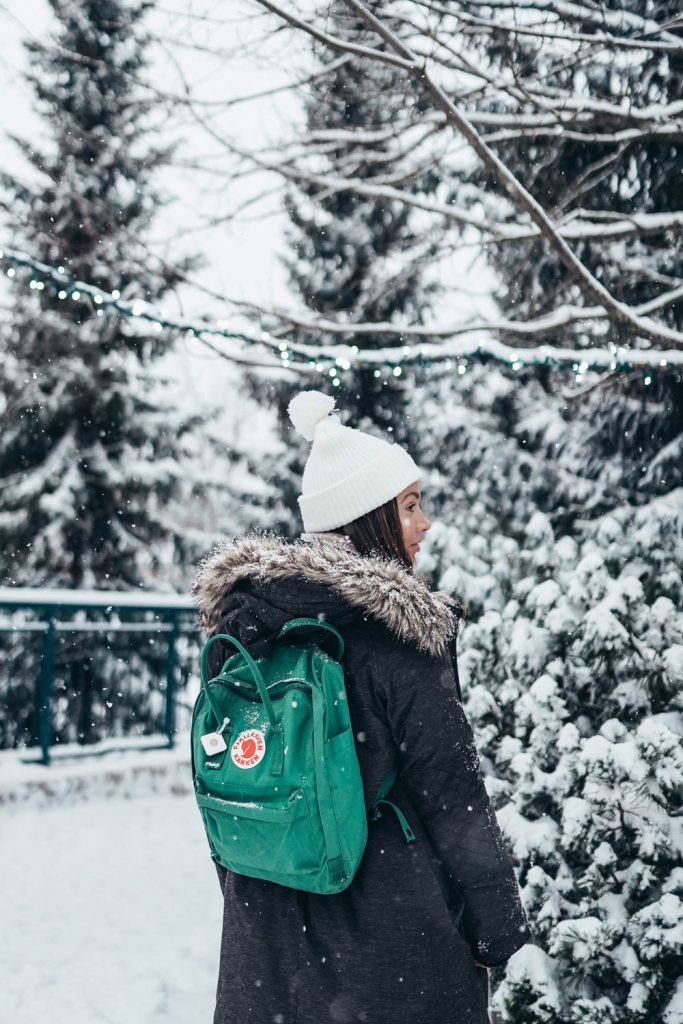 Lost your phone? If you have a Tile on your keys, camera, bag or whatever other valuable you put it on, all you have to do is double tap your Tile and your phone will also play a tune loudly, helping you track it down. I'm honestly never travelling without these again—I've had too many near losses, and especially during the holidays when you're likely juggling a few more valuable things, keeping everything tracked will ensure that even during the craziness of holiday travel, you won't lose a thing!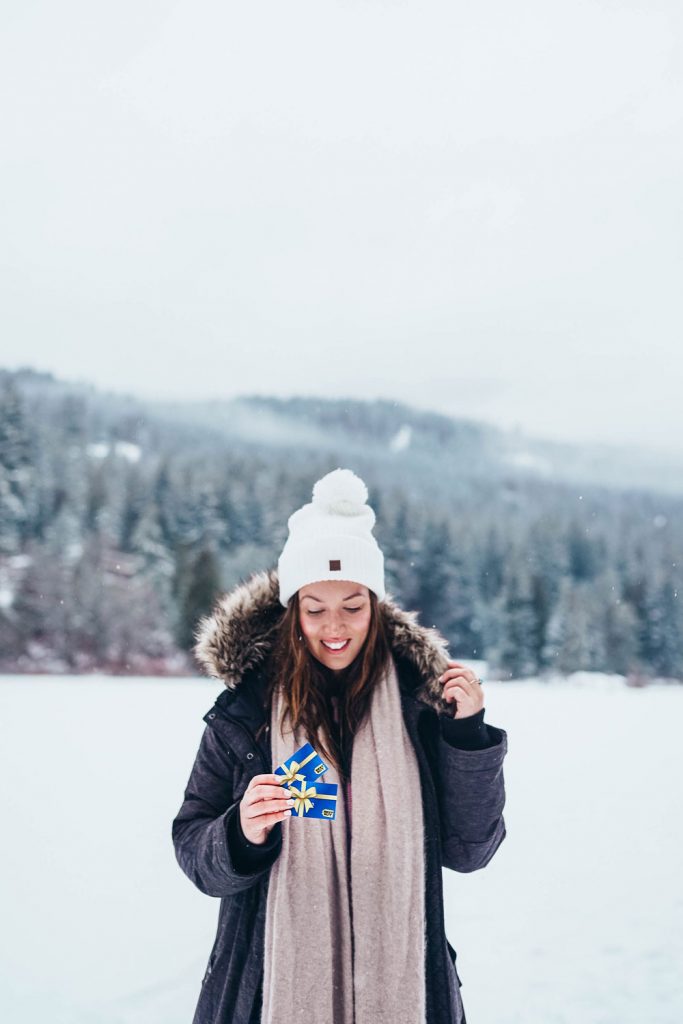 Now, about that giveaway I mentioned! Best Buy has very generously offered to give away 2 $150 gift cards to the lucky winners in tonight's giveaway—to enter, make sure you head over to my Instagram at approximately 8:30PM PST tonight to enter! Good luck guys!
This post was created in partnership with Best Buy but all opinions are my own