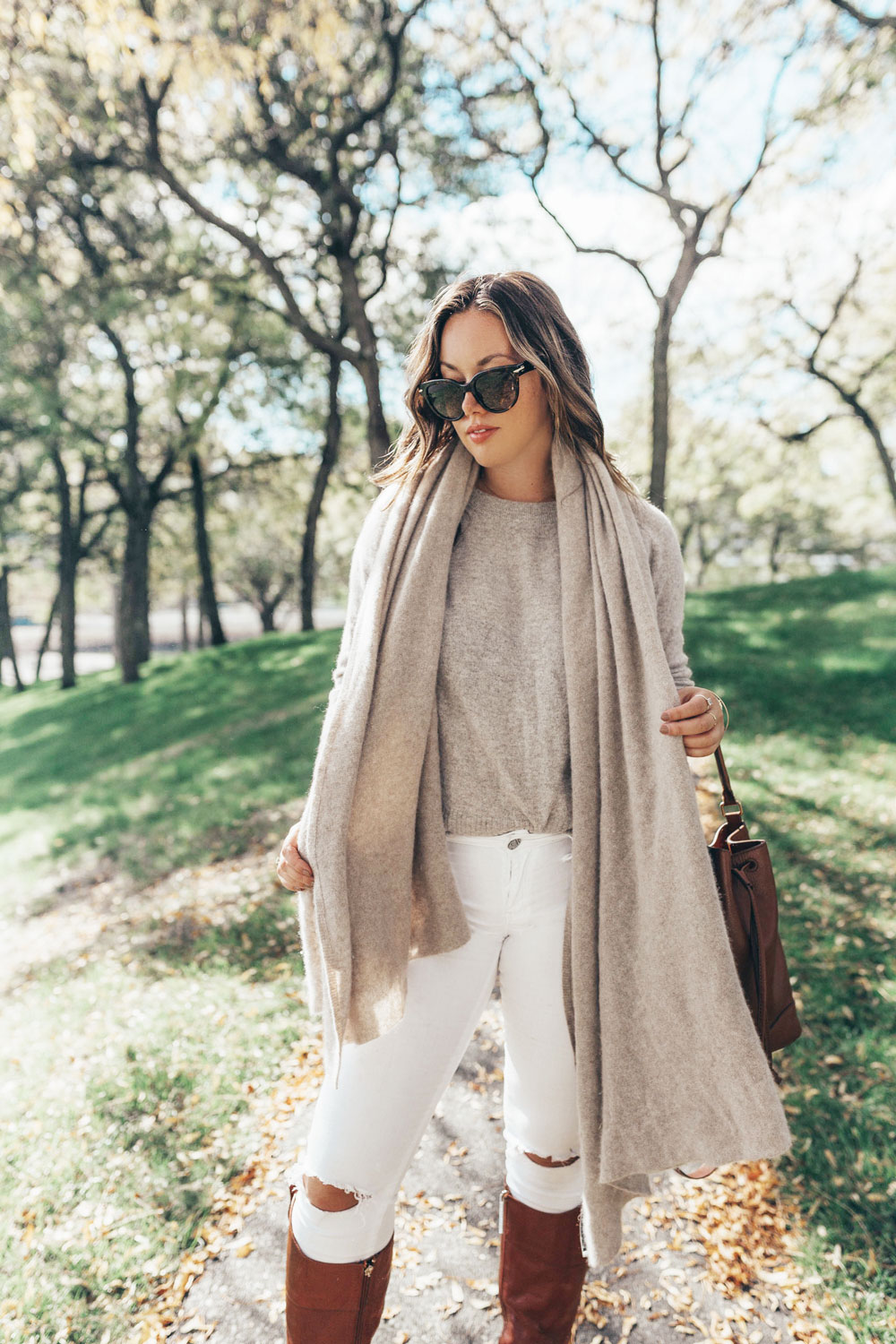 I'm not even going to take note of the fact that this outfit is "white after Labour Day" because I feel like we're all totally aware that that rule is bogus – in fact, this very outfit this day last year embraces white for fall, this one's all about my fave unexpected colour combo (white + olive!), this one's a much older style post that embraces white for winter and this one for casual winter style! And they're all some of my faves! The fact is, white is actually made for fall/winter styling because otherwise, the cold weather colour palettes can feel very heavy and dark – it's the perfect way of adding some freshness and brightness.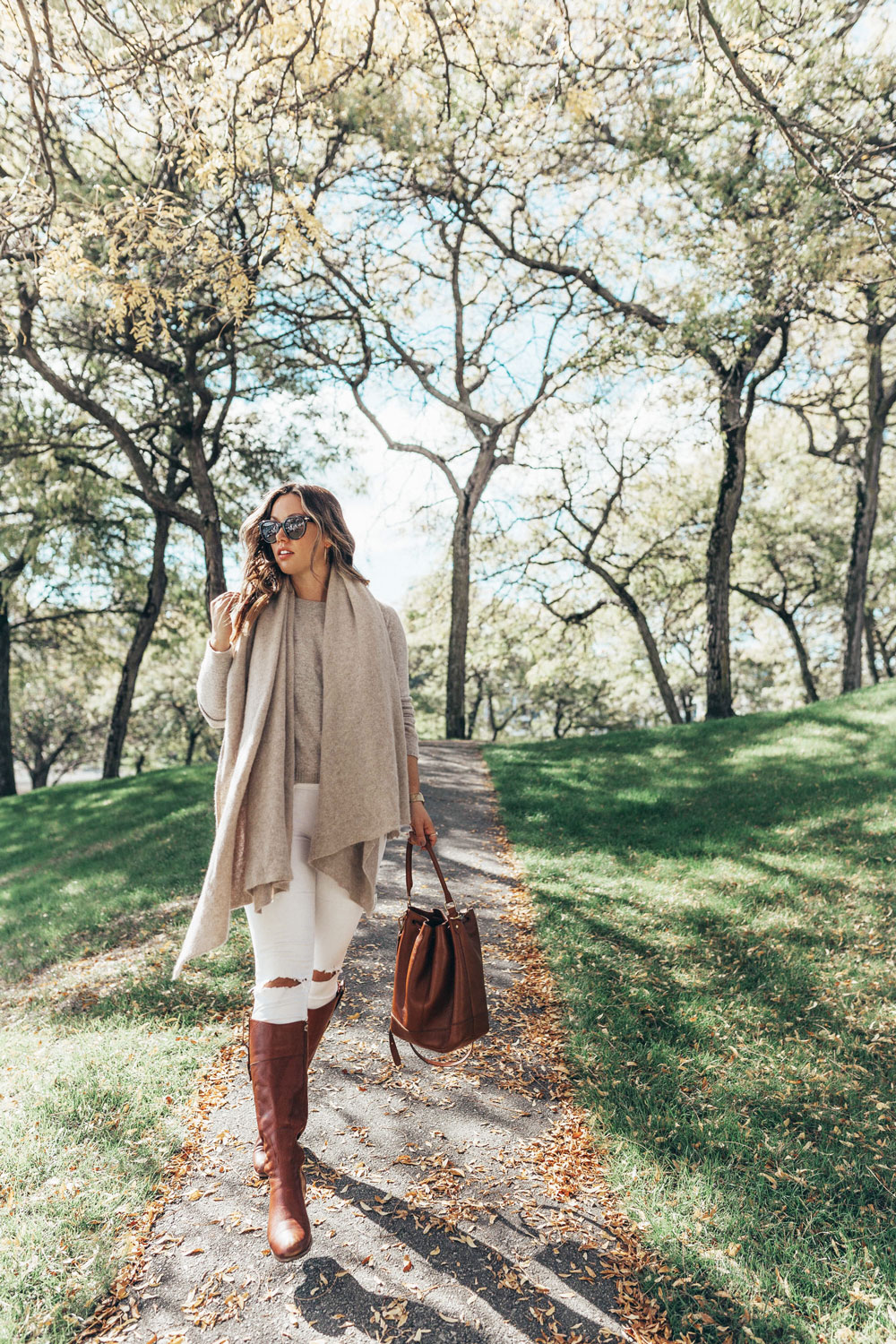 These white Mavi skinny jeans have been my go-to's for years now, and I love the slit knees (customized by yours truly) because it adds some more visual interest and breaks up the more head-to-toe cozy looks for fall. And of course, the second the first leaf falls, I've broken out all the cashmere I own. You guys know how much I love White + Warren so of course, I wanted to style up my fave crewneck sweater by theirs (which I wore this summer with cut-offs here).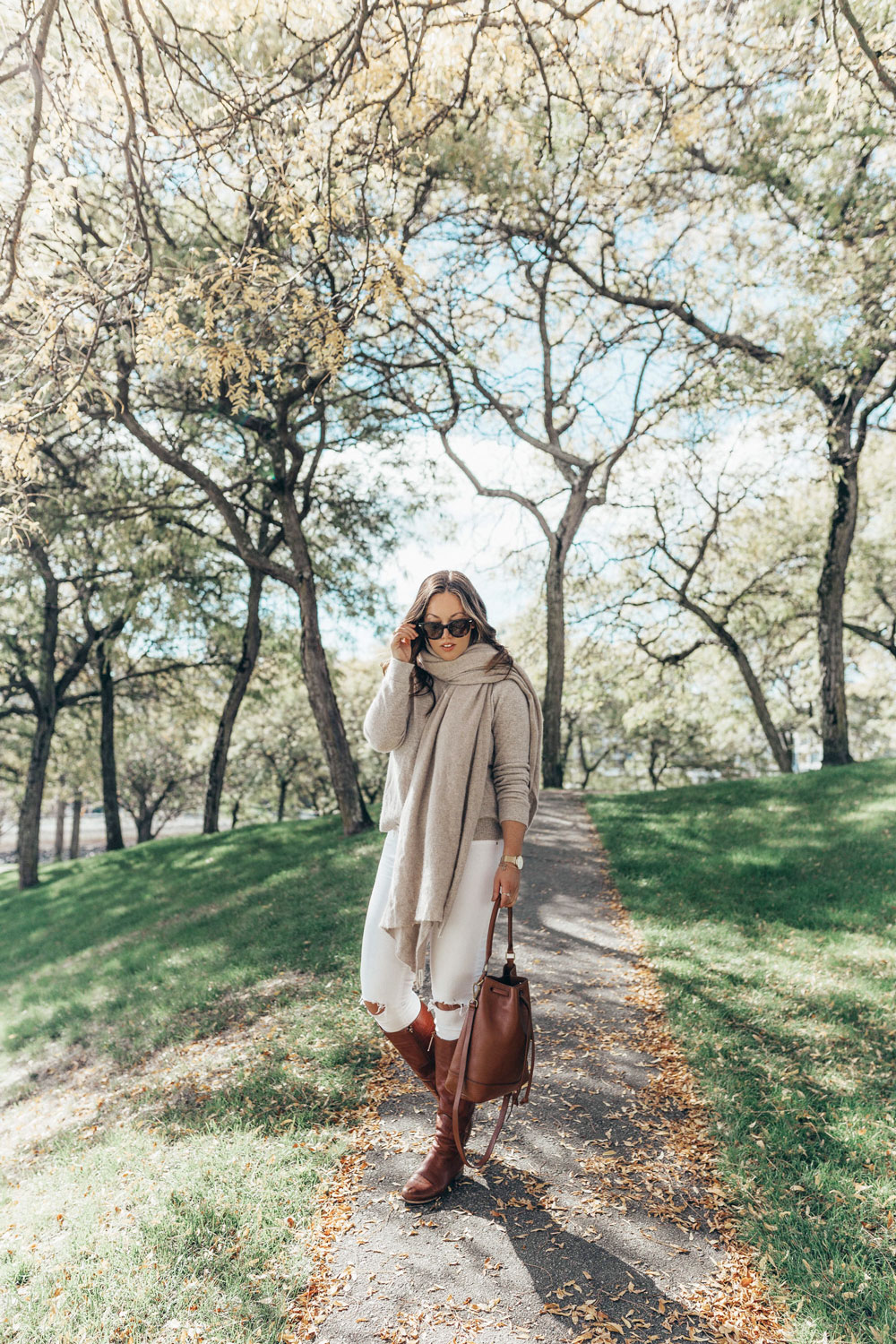 And of course, my absolute favethe cashmere travel wrap piece by them of all time – , which I have in 4 colours and seriously never tire of. It is the best investment you could make style-wise because it not only keeps you beyond warm (which is always my focus in the winter), but it adds so much luxe style and it doubles up as a wrap when you're on the road or up in the air, hence the name travel wrap!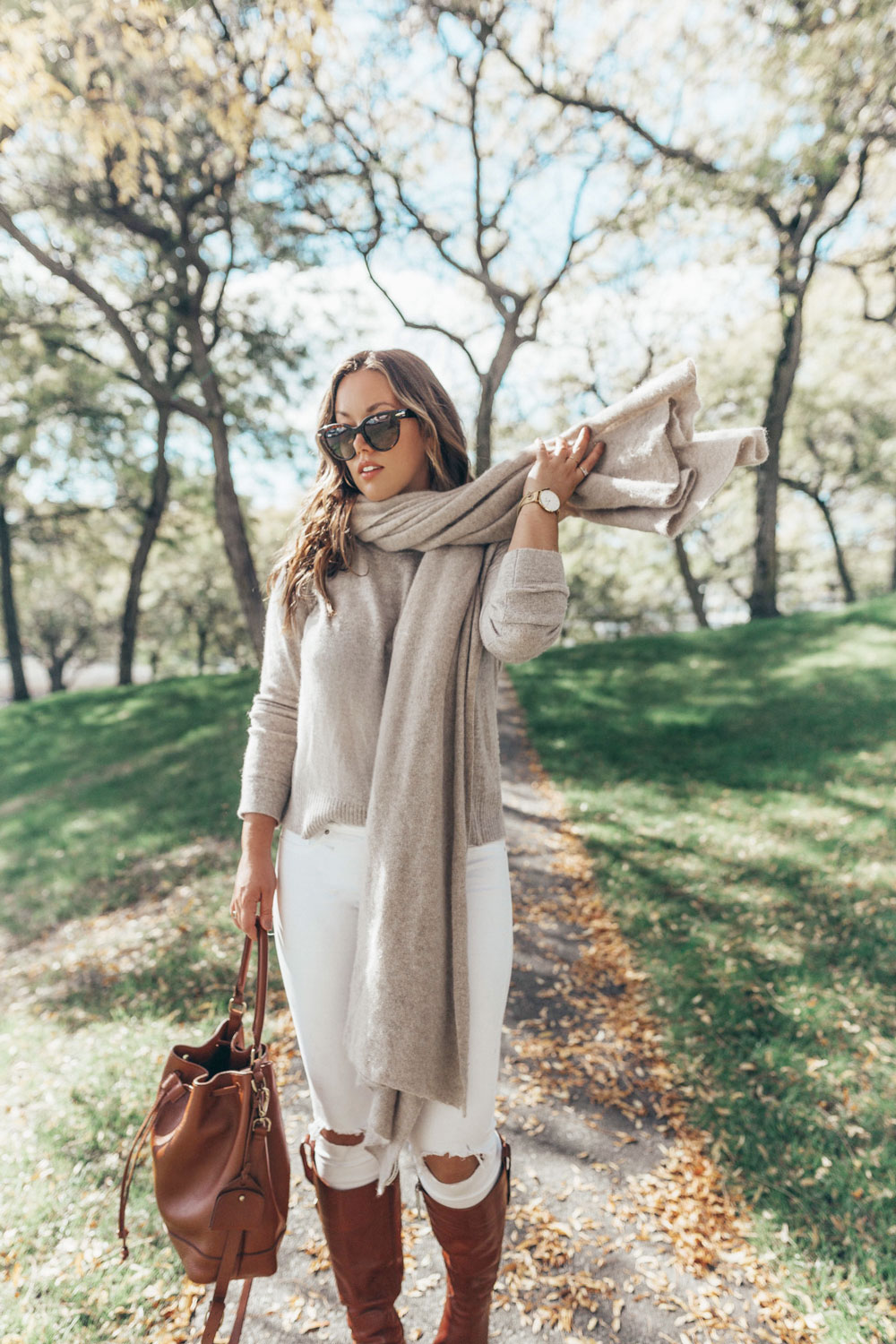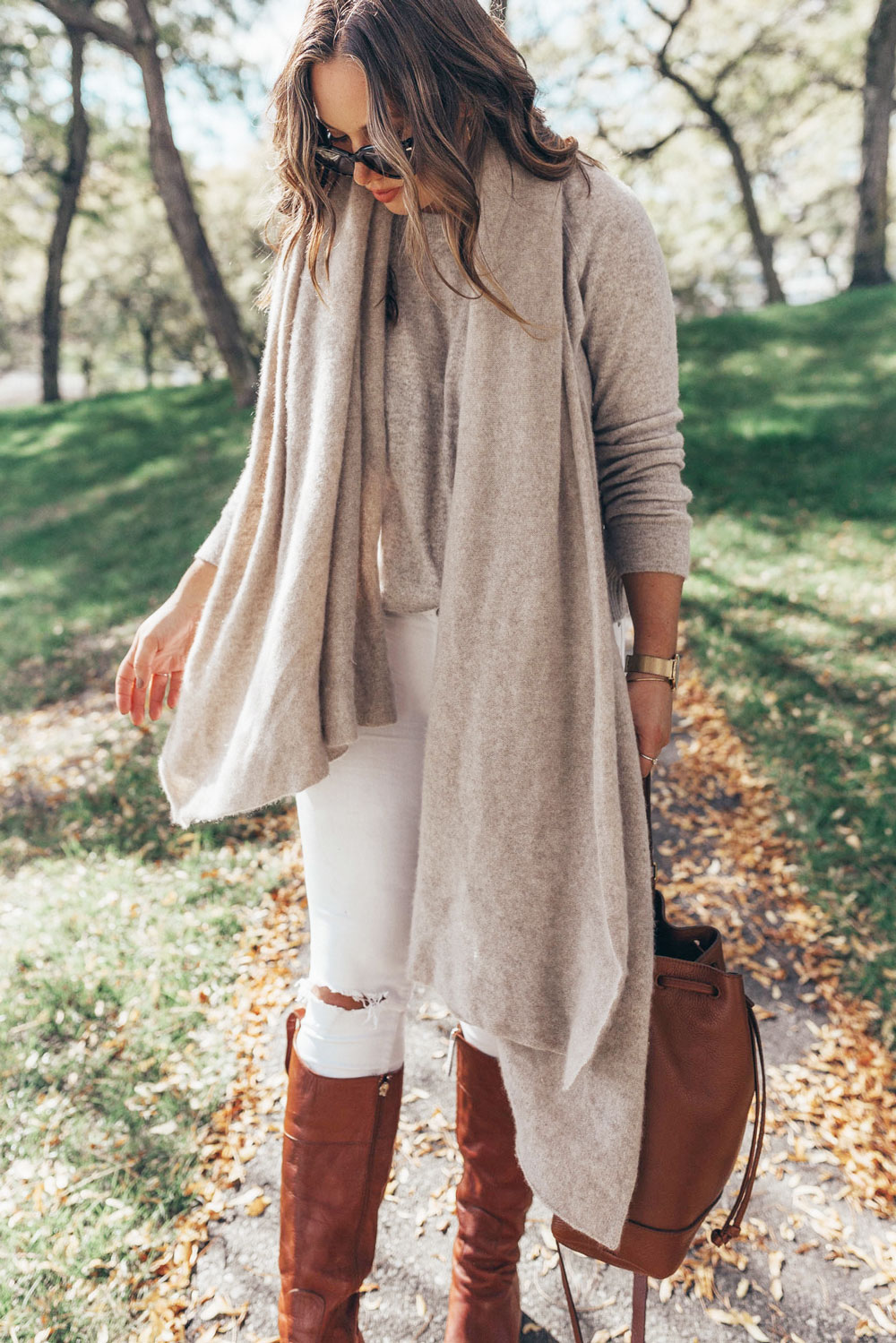 With a lighter, airier colour palette, grounding the whole look and adding some richness via buttery brown leather takes this right into fall! I've been obsessed with this Madewell bucket bag (now 50% off!) since I first got it earlier this summer during Nordstrom's anniversary sale – I've seriously worn it every day! And I'm a longtime fan of Canadian label Poppy Barley's lovely footwear, and these riding boots are the perfect fall addition, though I'm also loving this Le Chateau pair on sale for under $100.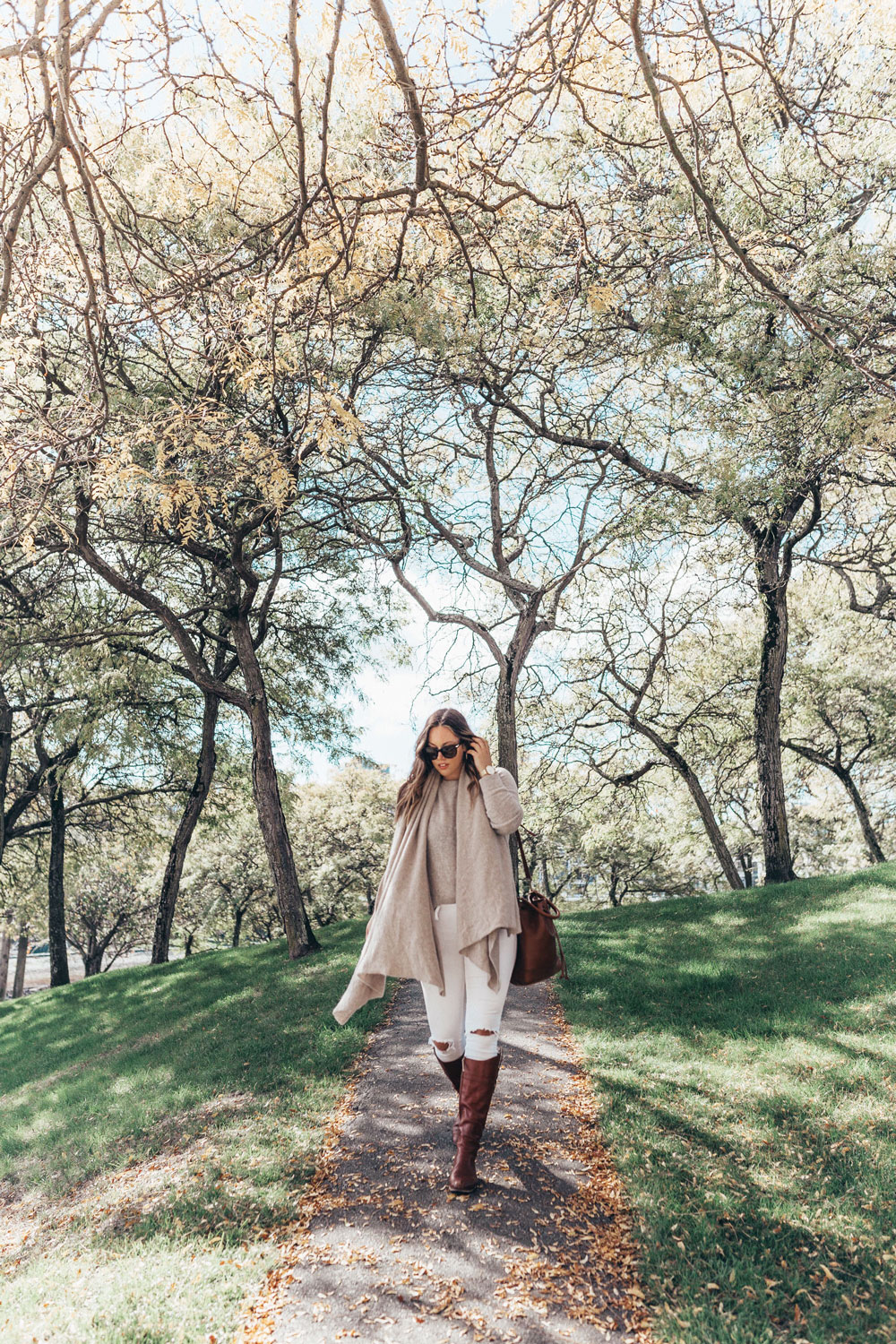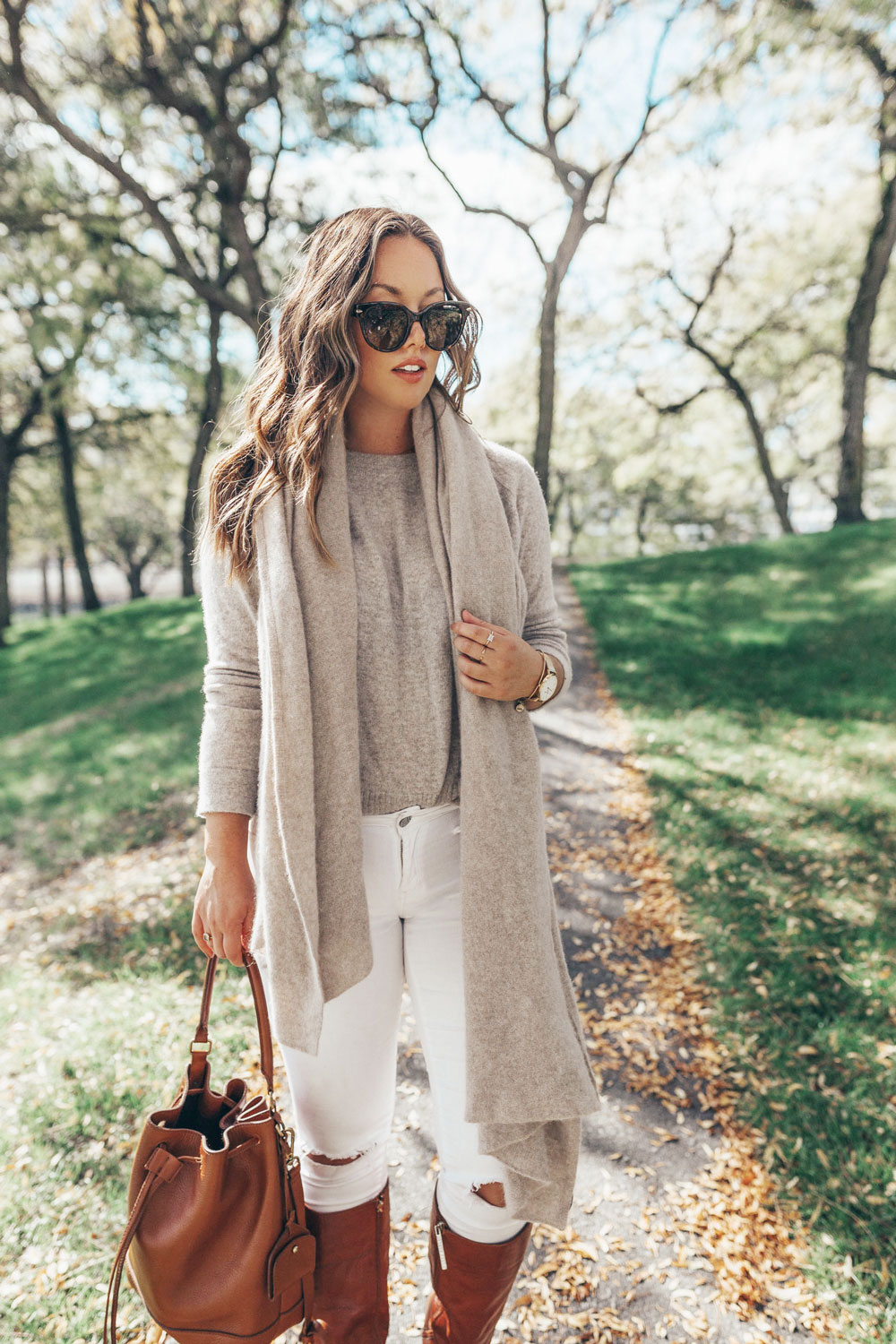 You're probably getting sick of seeing these Rag & Bone sunnies on me this fall but I don't know what to tell you – I'm obsessed! I go through real phases of just rewearing the same thing again and again when I'm feeling it, anyone else like that?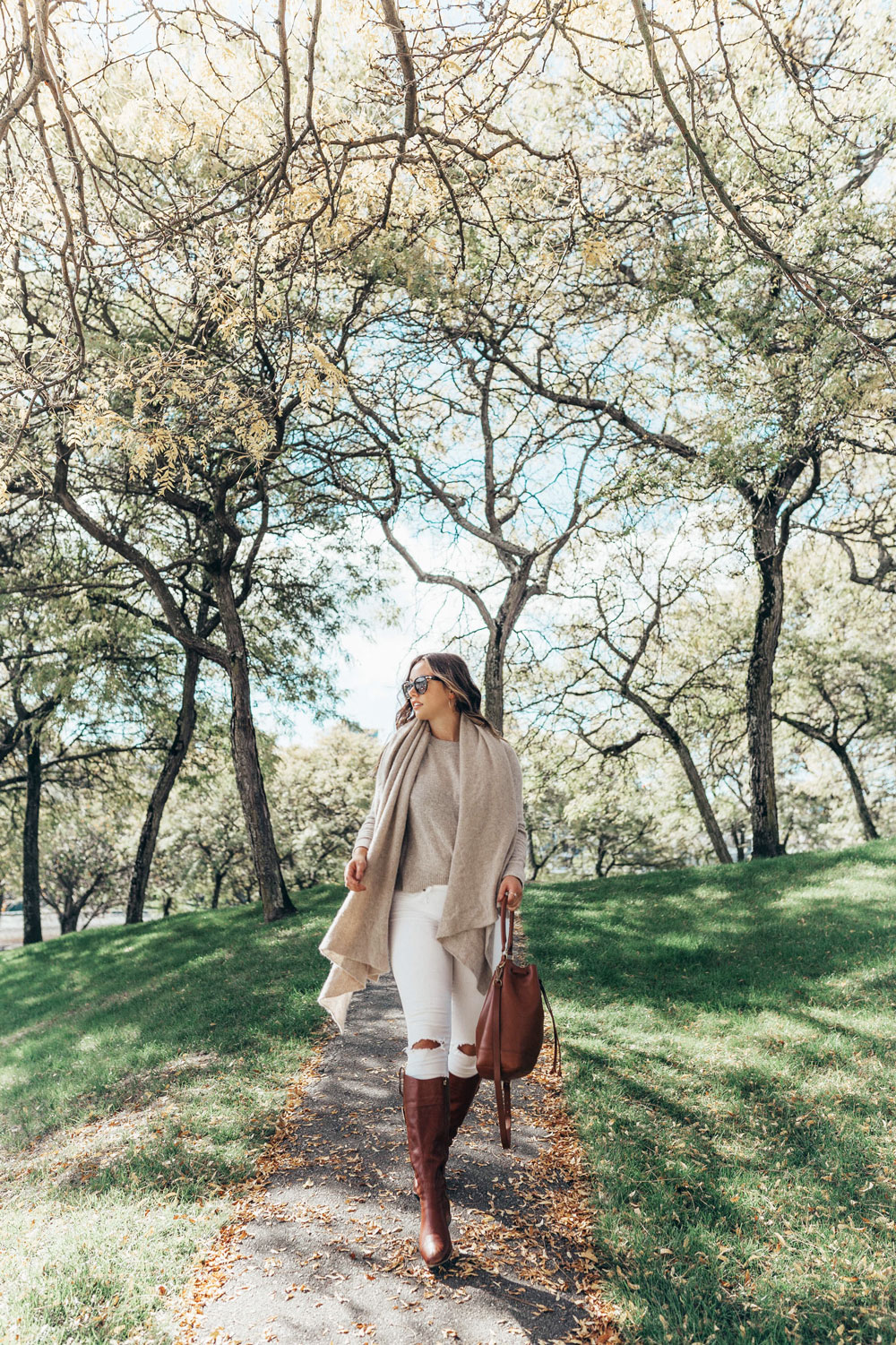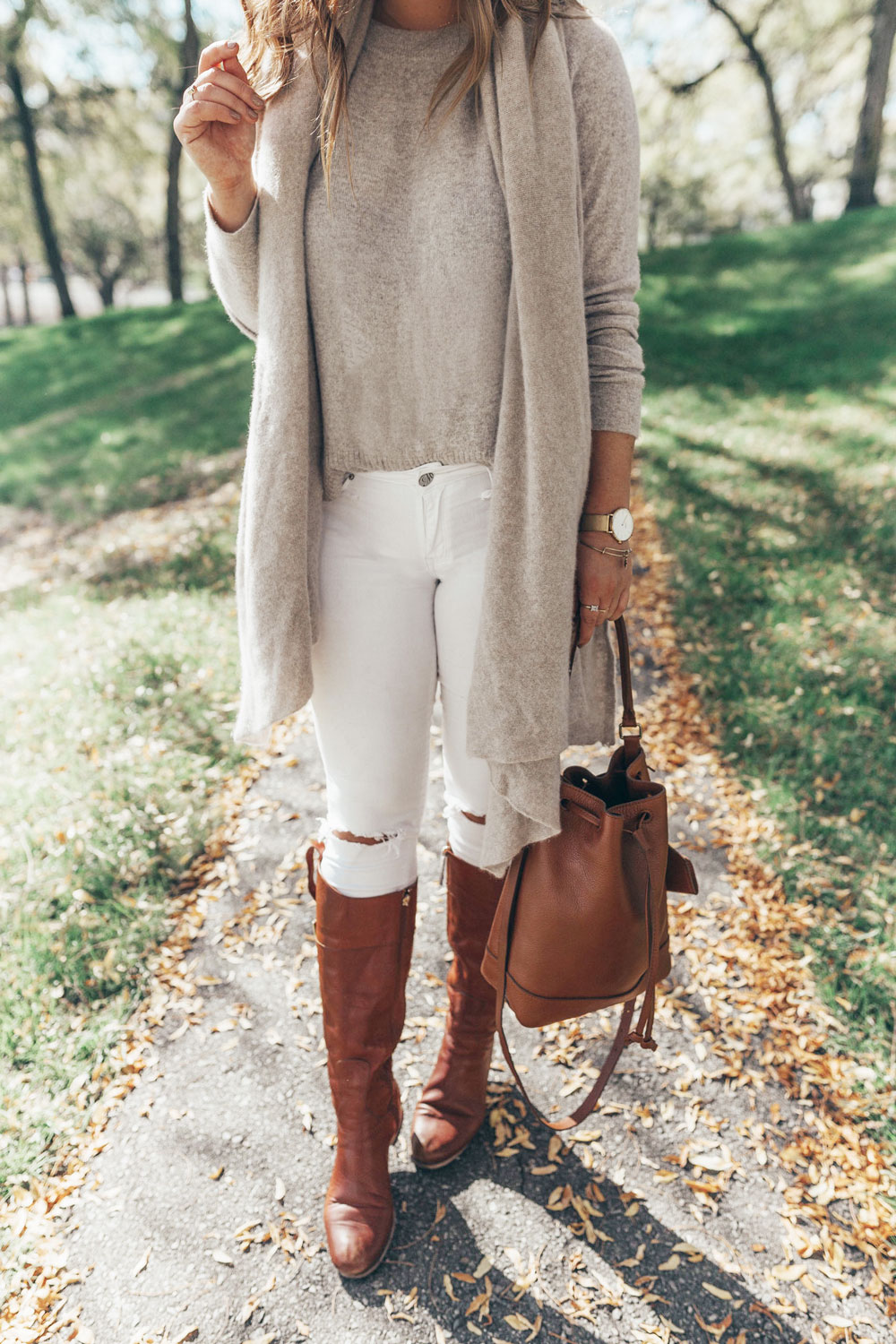 And I love gold for fall, it's just so luxe and pairs perfectly with the warm tones of the season. Wearing my CLUSE watch, HART + STONE hoops & Leah Alexandra rings here, along with Charlotte Tilbury's Miranda May lippie (I always start gravitating to more lip colour in the fall)!
What are your fave ways to transition from summer to fall style? Tell me in the comments below!