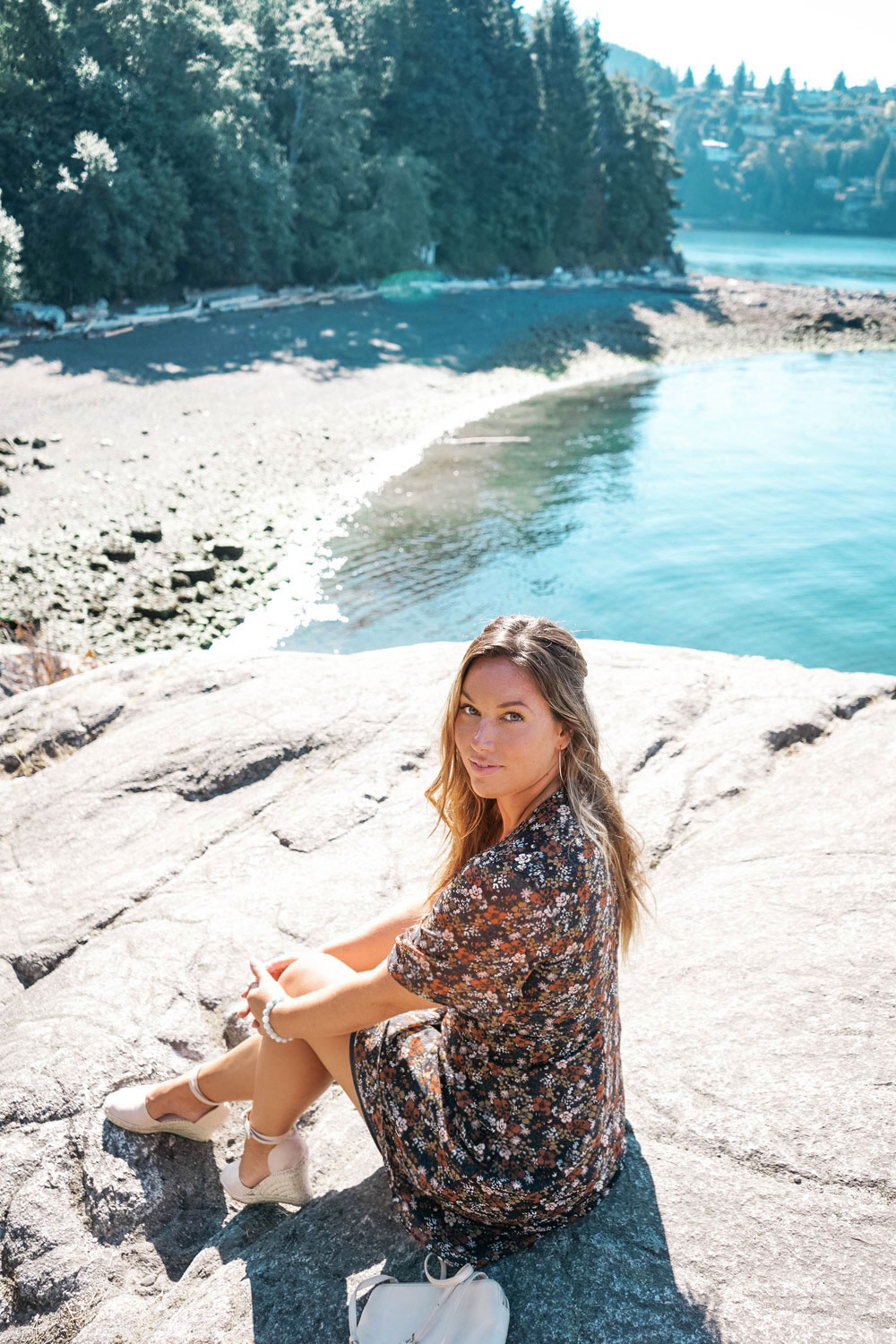 I'm off to the Maritimes tomorrow for a wedding first then a week long extravaganza of Nova Scotia and Prince Edward Island so when it came to packing, I had to balance not only a dress that I would feel comfortable and confident wearing to a wedding, but I'd need to also ideally be able to wear it again during the trip. Finally, it also needs to be something that I haven't worn to death this summer, that will stand up in this insane heat we've been getting lately and that's super pretty!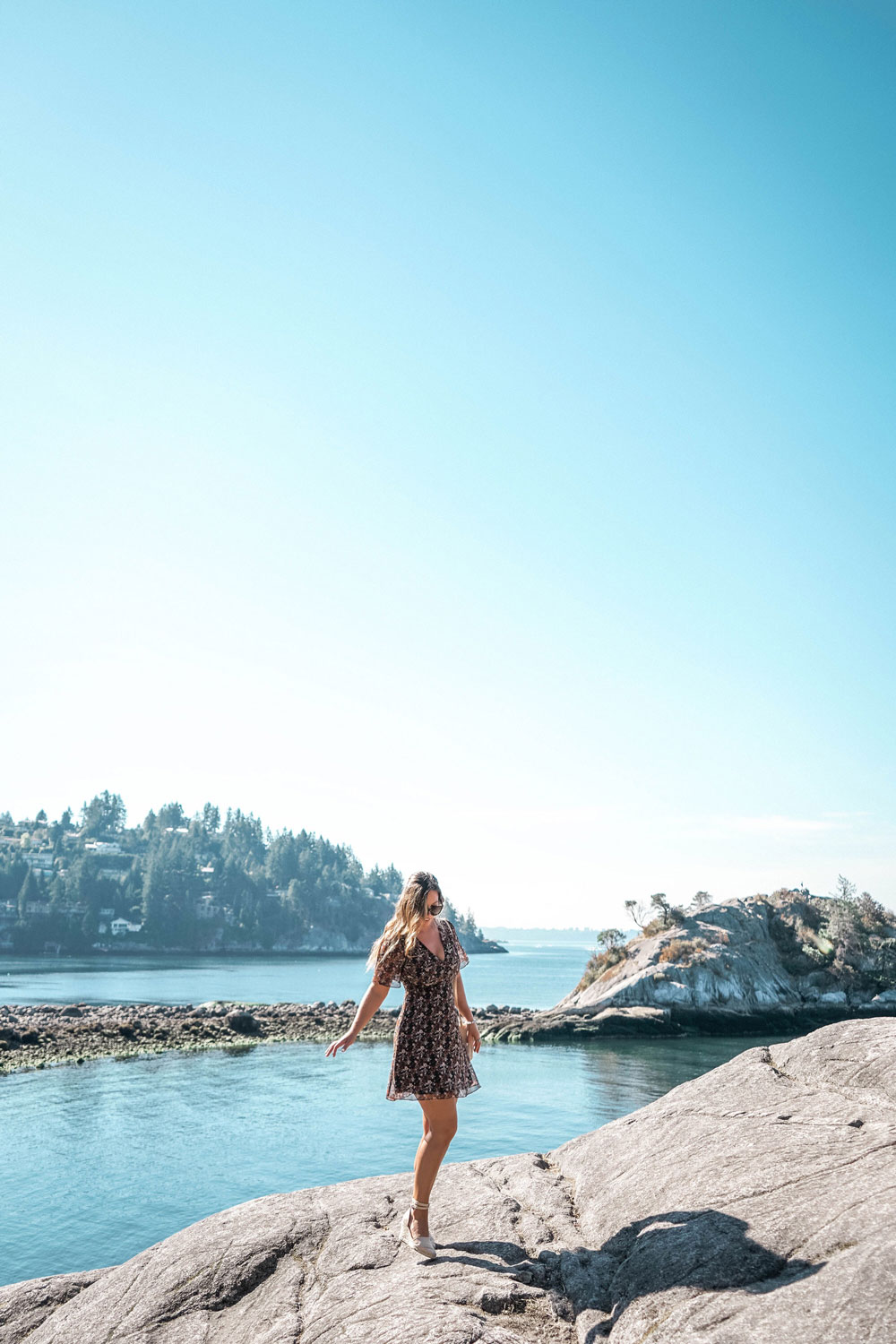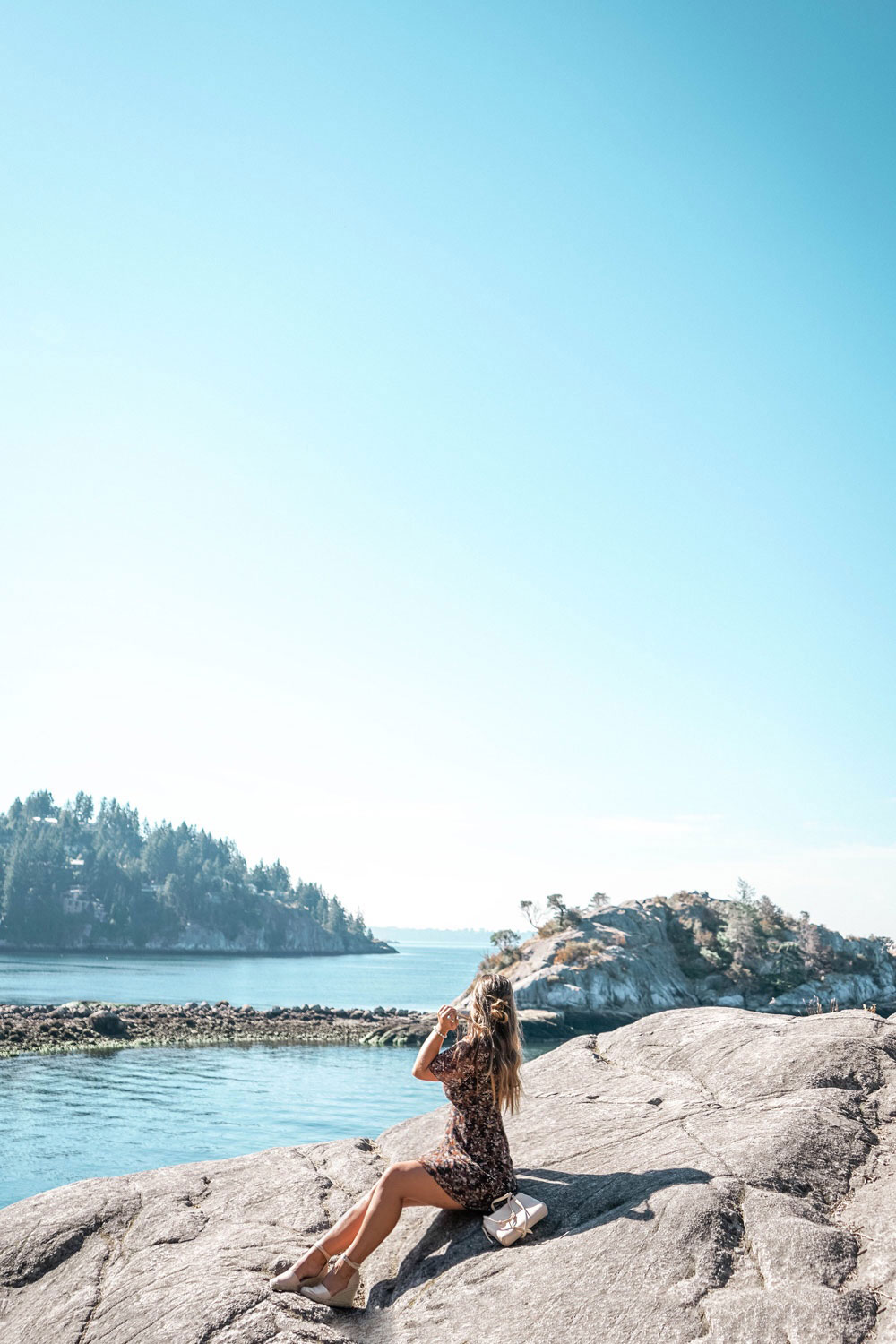 Cue in the unexpected winner: the fall dress! Now, some arguments for recycling a fall piece like this stunning Madewell floral number (which is on major sale, just over $50!) or a vampier one like this Aritzia green snakeskin dress (which was also a serious contender but deemed ultimately not wearable enough for the rest of the trip, which is going to be in more rural areas). First of all, as mentioned above you haven't worn it a ton over the course of the summer so people aren't burnt out on seeing you in it. Secondly, they're often darker tones, which is usually not what I naturally gravitate to in the summer but when the heat's so intense that sweat marks become a real concern (and any other large chested girls know the agony of seeing dreaded boob sweat start to appear because there is no way of controlling it), these darker tones and prints actually work in your favour (as long as you pick one in an airy material like chiffon like this number I have on!).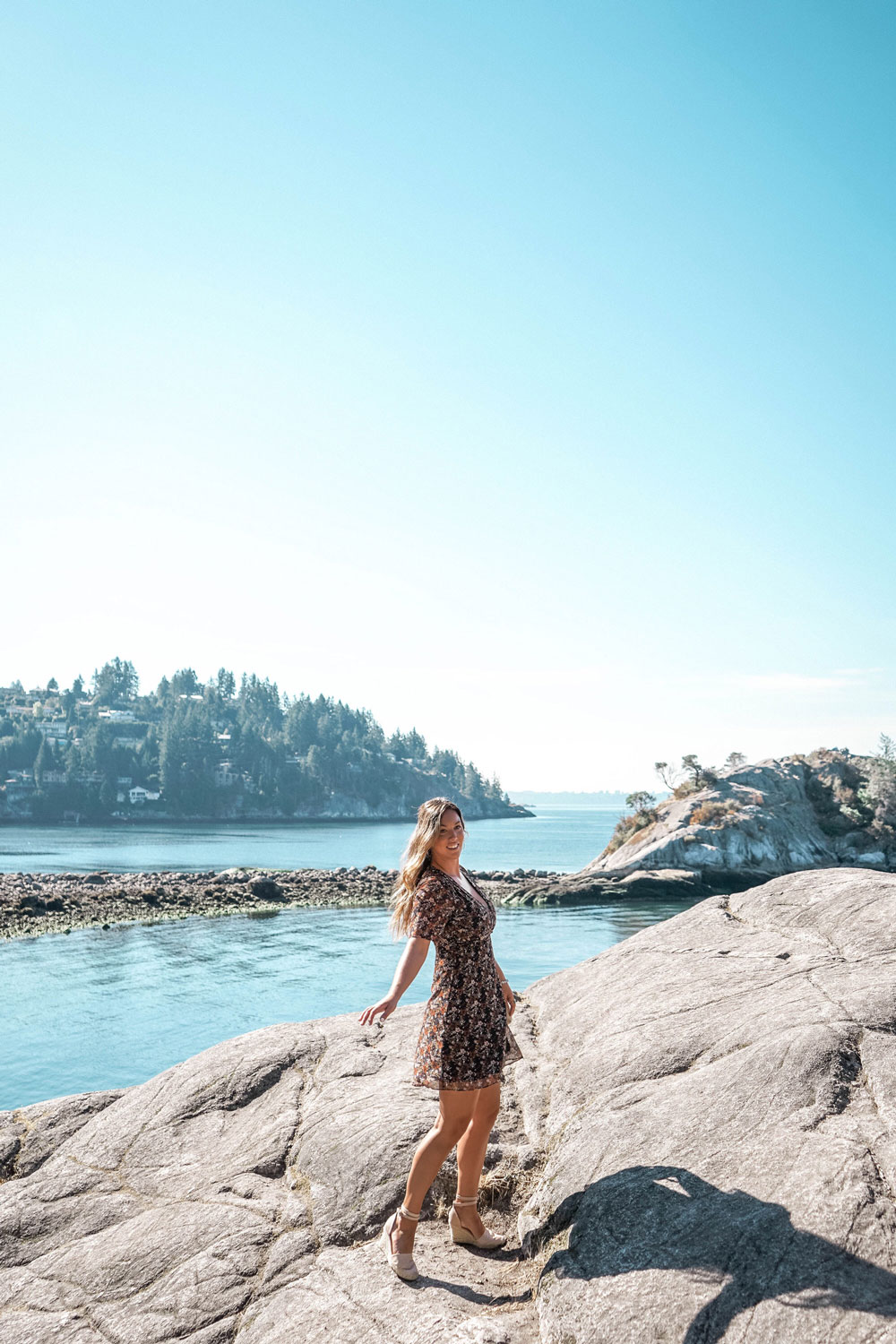 Also, cost-per-wear people! I'm one to usually just buy a new dress whenever the occasion calls for it but with plans to hopefully buy a new place (in Vancouver no less, ugh #realestate) and hopefully finally convincing Matt it's baby time, I'm trying to be a bit more conscious of my spending. I used to be really frugal and then something about the last couple of years has brought out some serious shopaholic tendencies in me so always a good idea for me to exercise CPW! I love that by simply restyling a piece for a new season, it's like you have a whole new dress and that likely no one will be the wiser.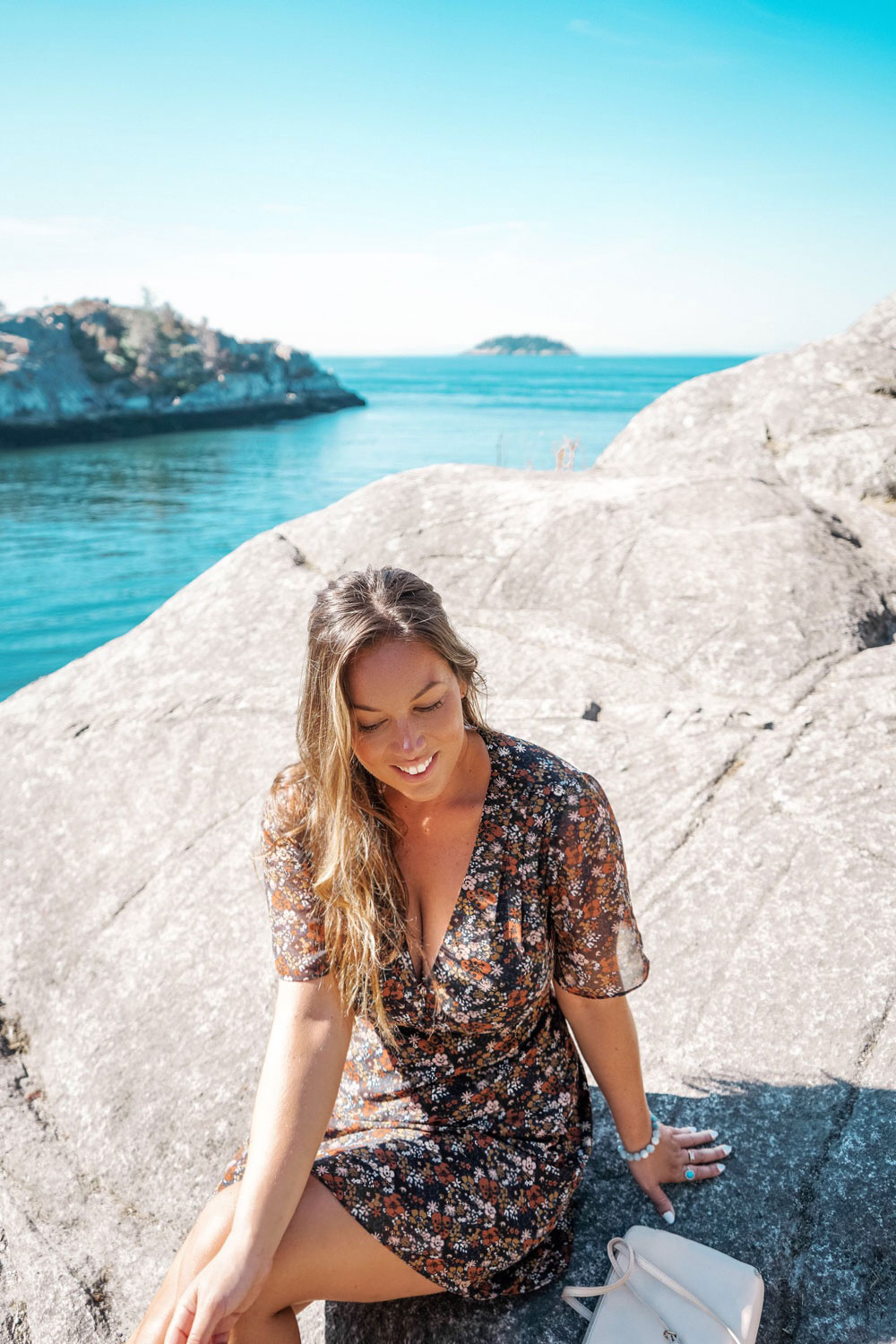 A dress like this that hits just above the knee and is super cozy (remember I mentioned being obsessed with anything I could go bra-free in? This baby fits the bill!) is also a really good option for a destination wedding, because it'll look amazing styled more casually too. My sister (who shot these pictures) and I actually clambered up some rocks to shoot this look so I was wearing my APL's that I wore in yesterday's post (and that I'm giving away now over on my Insta!) and she looked so confused when I was taking them off. "What are you doing that looks cute already dummy," something along those lines. I love that I could wear this again and again on a trip with endless footwear options! Always want to repeat wear my pieces because as you guys likely know, I'm all about that #carryononly life.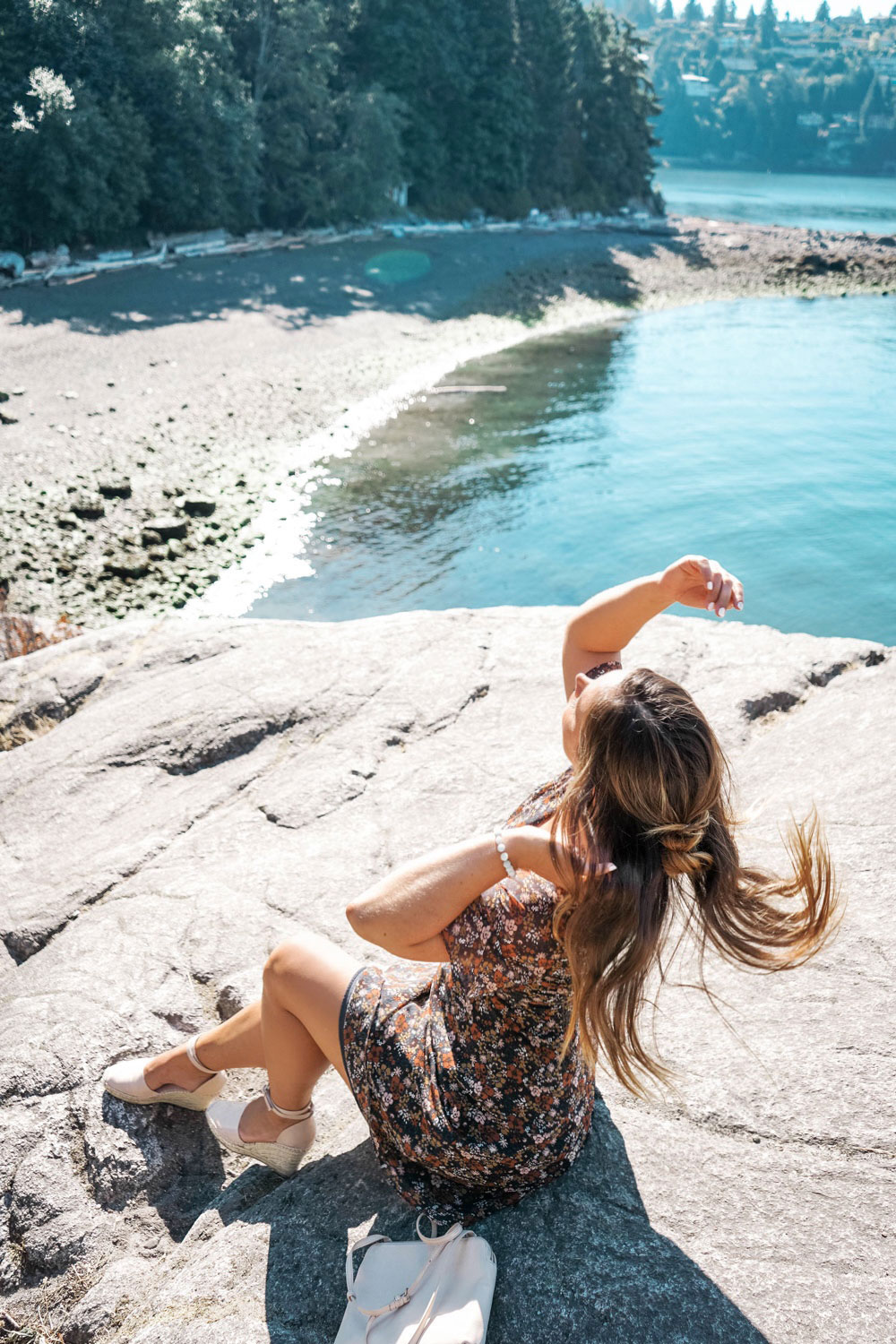 I think the main key when styling up a piece from another season is to really just bring the accessories into the summer (and vice versa if you were going summer to fall style, I always love wearing an airy summer dress with a more structured leather jacket or something like that and ankle boots, a wool hat, etc). The espadrilles I can't take off by La Canadienne are my no-brainer go-to these days and super cozy so they'll likely be worn to this beach wedding that I'm off to, and I often reach for this blush Aritzia bag because it's such a perfect tone for summertime and fits all the essentials so easily. Simple hair styling ('cause it's honestly too hot to do much else lately), natural, bronzed beauty and some jewels from Hart + Stone (the hoops I'm wearing here, obsessed!) and Leah Alexandra and I'm set!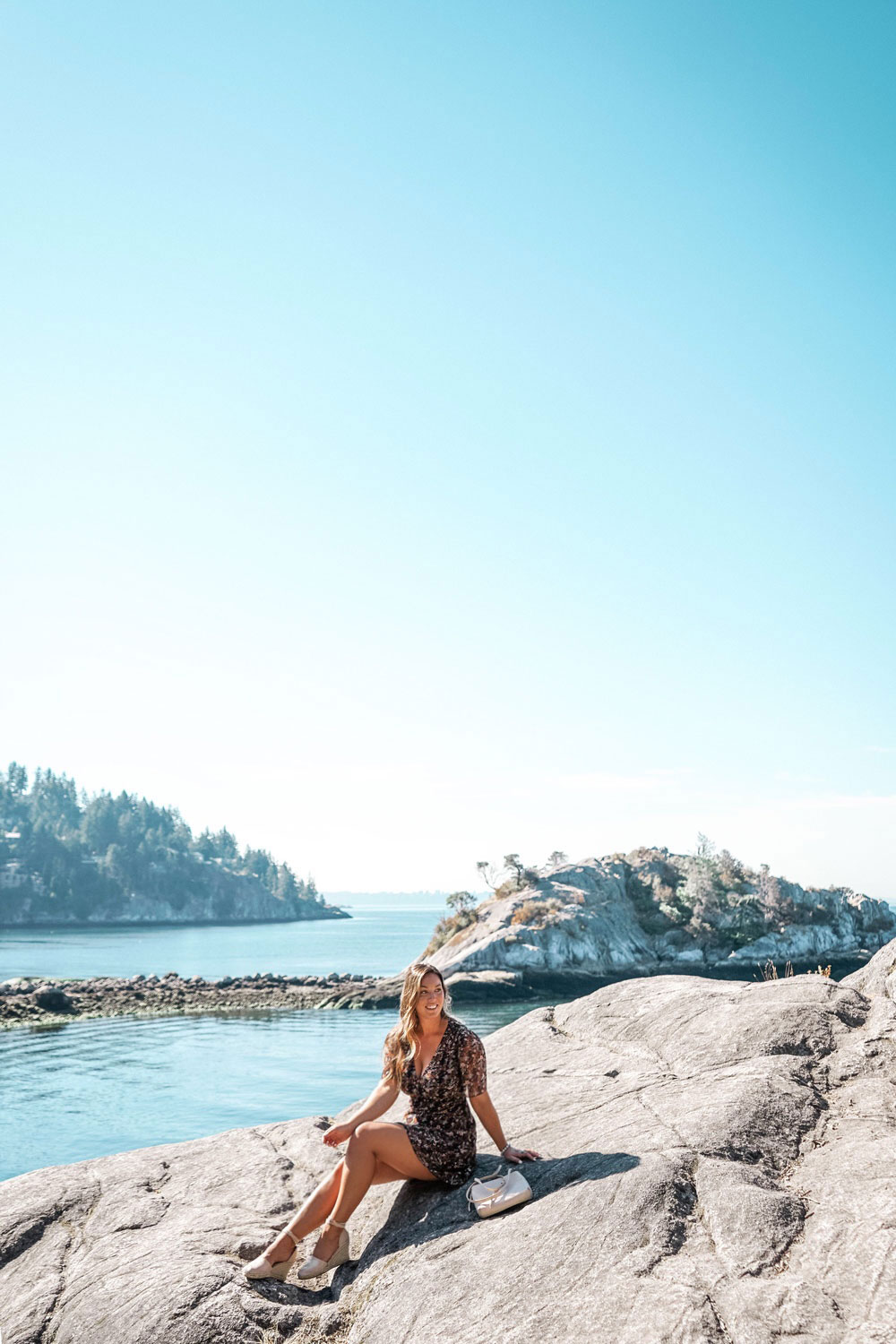 So whether it's a wedding, a trip or even just a chance to dress up in the next month or so, definitely try to bring a vampier, moodier dress from your fall wardrobe into the present muggy weather and see how you can style it up for a different take on summer style! One thing I love is how bronzed skin looks so amazing with darker tones—I find I don't look that great in black or dark shades when I'm pale, but when my skin tone deepens in the summer (seriously, I wear sunscreen every day but still somehow change like 10 foundation shades) I can finally rock these tones!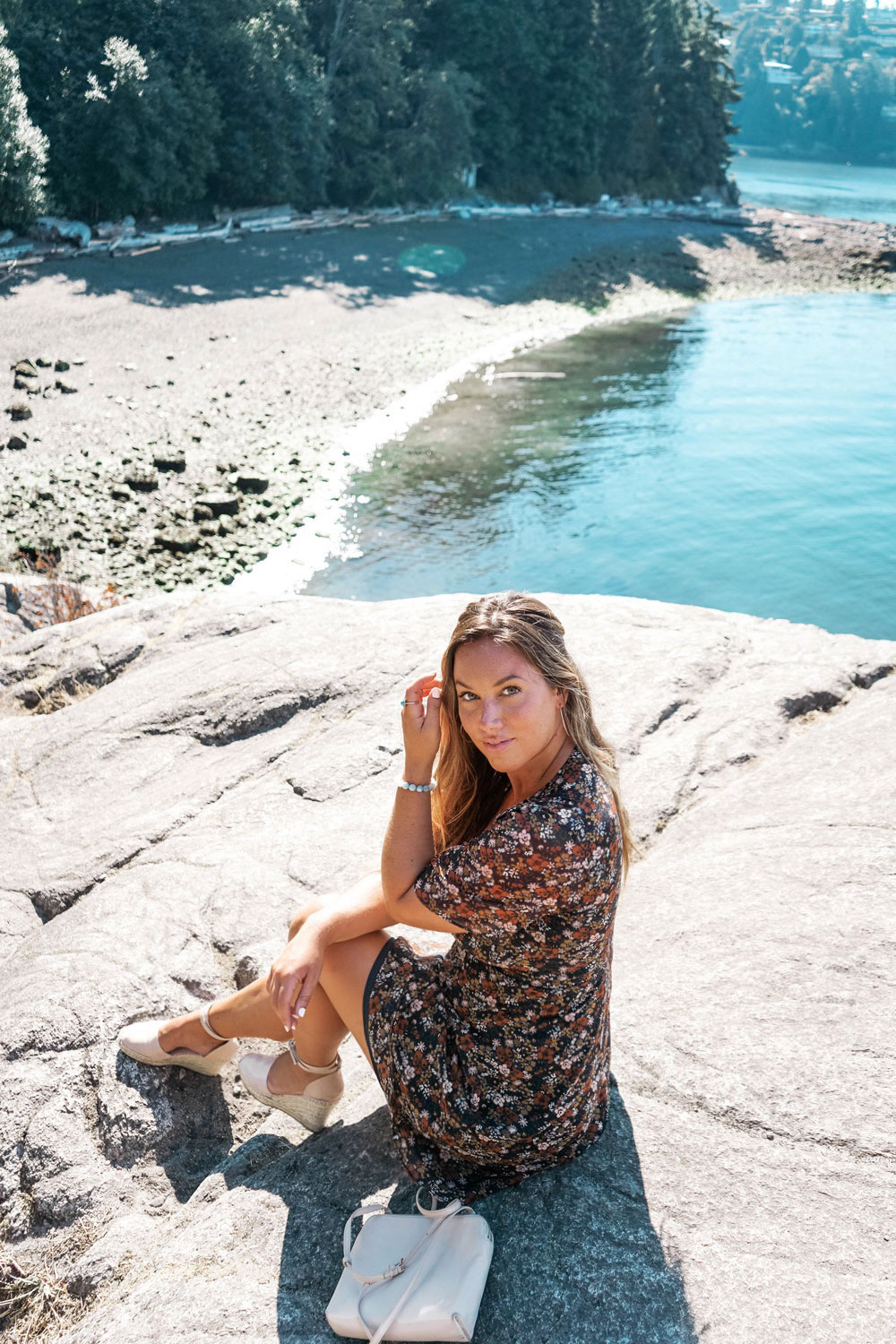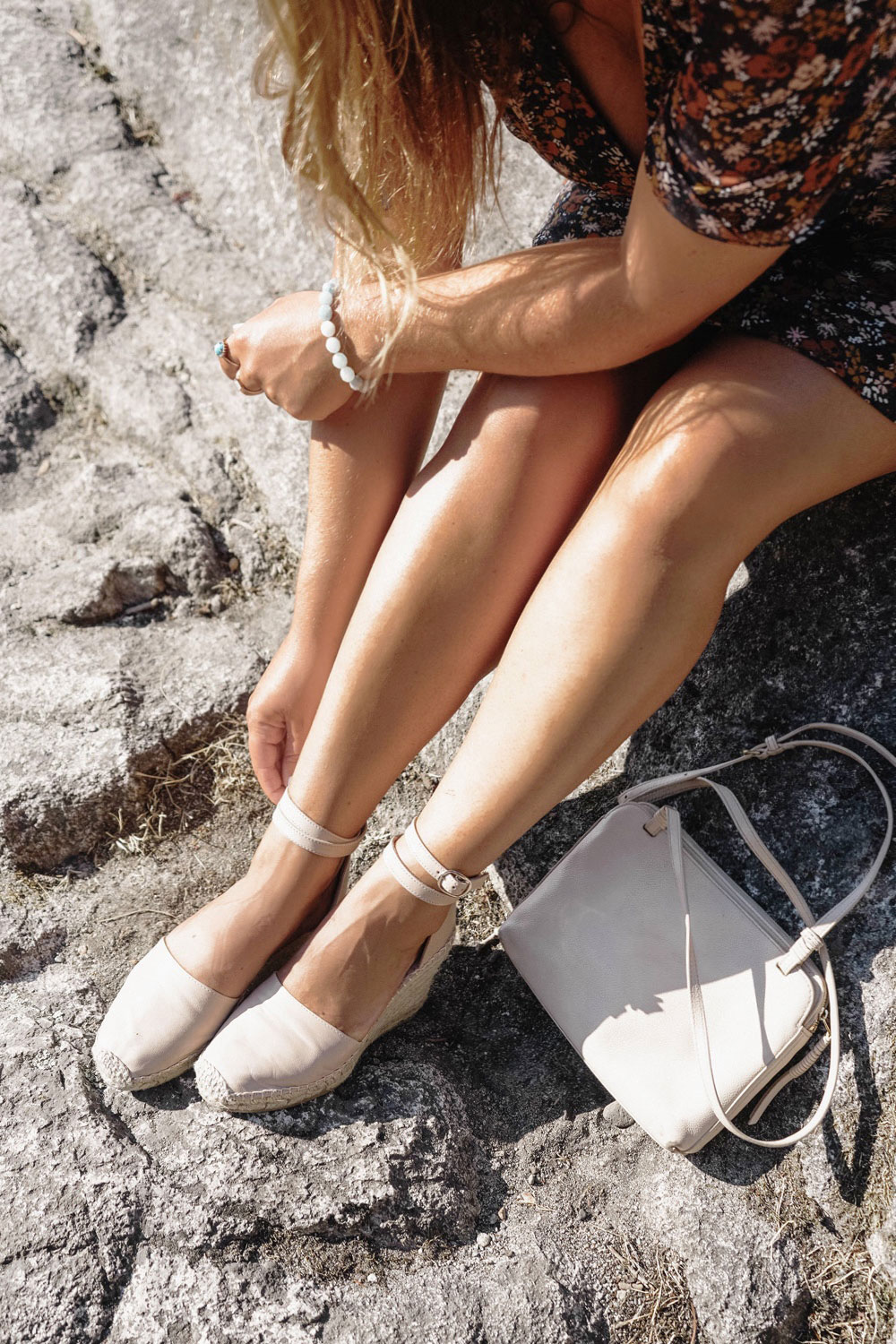 Want some more wedding style inspo? I have the ultimate show-stopping look here, the perfect garden wedding look here and some super easy no-heat wedding day hairstyles here (so need to nix the heat during this season!).