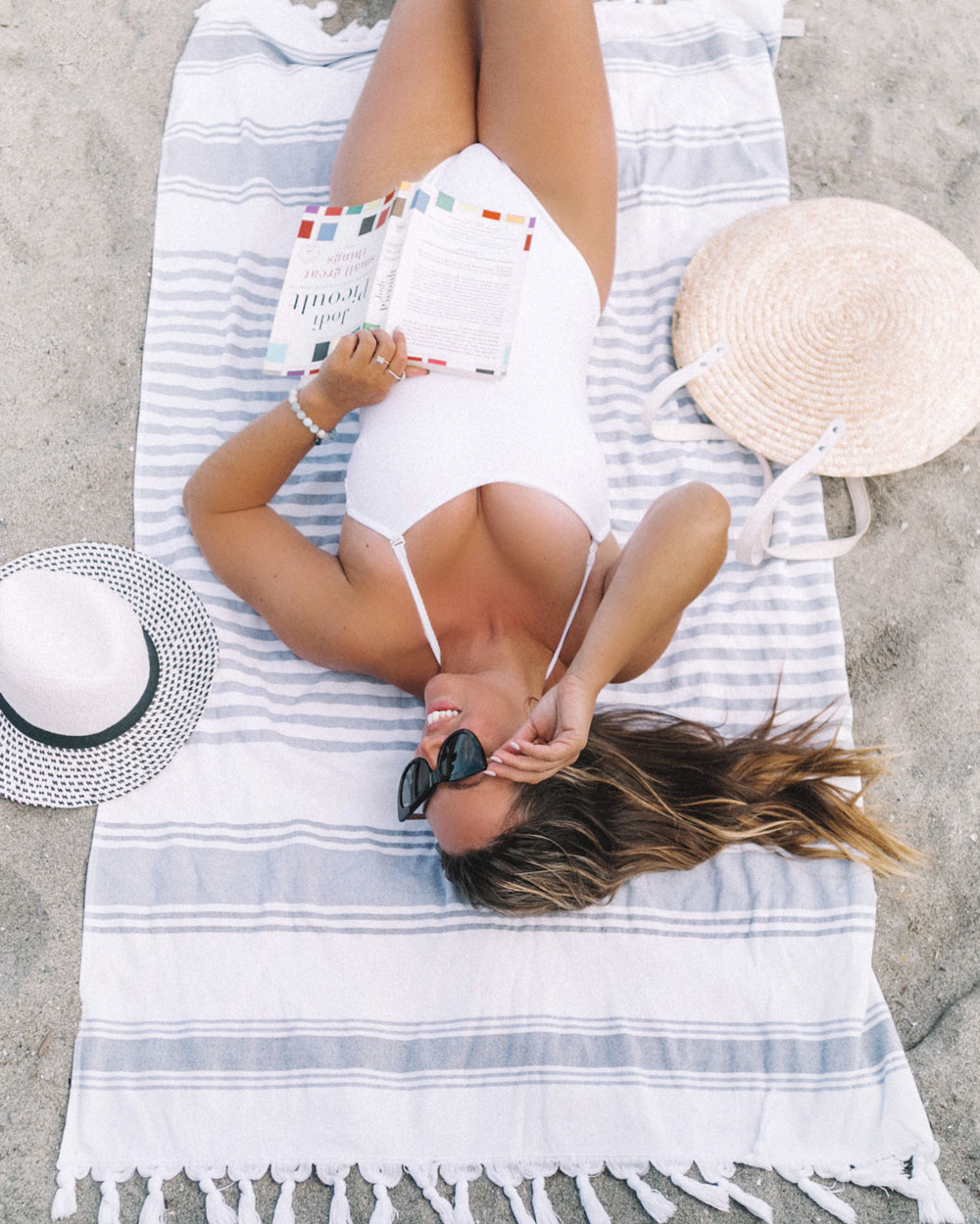 Anyone remember going to your local library as a kid at the start of each summer and getting one of those sheets that you can fill in, stamp or put stickers on to track all the books you read? Those were the good old days. I used to just demolish all the books I could get my hands on over the course of the rest of the summer, staying up late to read, flipping through pages at Kits Pool, etc. I have a bit of an obsessive quality where I can do something on repeat and not fatigue from it, whether it's listening to the same song again and again or diving into a book and literally not being able to put it down. I've been in a serious voracious reading zone the past few months (and it maaaaay has taken over a few of my days entirely) so I thought I'd do a little throwback to those simpler times of picking up books by the dozens from the library by sharing 6 books I'm loving so far this season!

All the Light We Cannot See—
Anthony Doerr
He won a Pulitzer Prize for this book and once you close the final page, it's pretty easy to understand why. The amount of research that went into this book is insane which is why it took Doerr so long to complete, and beyond that, the humanity and narrative is so moving and beautifully written. I finished this in a day because I just couldn't put it down but this would be the perfect beach vacay read. I put it at the top of the list because if you haven't read it yet, it should be the first you get!

Big Little Lies
—Liane Moriarty
I got this on a whim because I was at the cabin and wanted a quick beach read for the weekend I was up there—I already loved the first season so I mostly just wanted to read it out of curiosity but I didn't expect to love it so much. This was another one-day read because it's just so gripping and hard to put down, and there are some slight narrative changes from where the show went, so there are some more dips and turns that helped me stay hooked and not feel like I was just reliving the series.

The Summer Before the War
—Helen Simonson
If you're missing Downton Abbey or having some withdrawal symptoms between The Crown seasons, this one's for you. Set in Sussex before WWI, while it's a longer book it's a super easy read about a strong female working against prejudices of that period and place, a good love story (of course) all set against the impending war.
The Gifts of Imperfection
—Brené Brown
I tried to focus mostly on fiction this summer because I feel like throughout so much of my '20s, I only read non-fiction books that would help me build my business, improve as an entrepreneur, etc, etc. I've made two exceptions though because while I'm devouring fiction this summer, I still try to read a couple non-fiction on the side as well. Alicia recently mentioned The Gifts of Imperfection being such an amazing read so I thought I'd give it a shot recently at the cabin and wow—I really think every human should read it. While I wouldn't consider myself a cut-and-dry perfectionist, as Brown describes it, we're all on a perfectionism continuum and it's really interesting to see the tie between that and shame, lack of self-compassion, etc. I've learned so much from it and can't recommend it enough.

Small Great Things
—Jodi Picoult
This is a heavier book but a really interesting read. Without giving away too much of the plot line, this is about a really tragic newborn baby death and the blame, prejudice and effects it has afterwards. Read this at the beach since it's a bit heavier but I found this to be a really quick read as well!

Radical Acceptance
—Tara Brach
Ainsley (who shot these pics) and I both separately visited Thailand earlier this year and when we were catching up once we both got home, I mentioned how inspired I'd been about Buddhism and learning about how it's practiced while in Thailand. She had felt just the same way and had started this book about Buddhism but more importantly, about acceptance and compassion, when she was on the rest of her trip (Nepal and beyond!). I picked it up pretty fresh after Thailand and while it's a dense read that I'd advise taking slowly (in fact, I'm still working my way through it!), it is pretty life-changing. If you have any interest in Buddhism or just want to integrate more love and acceptance into your life, I couldn't recommend this enough!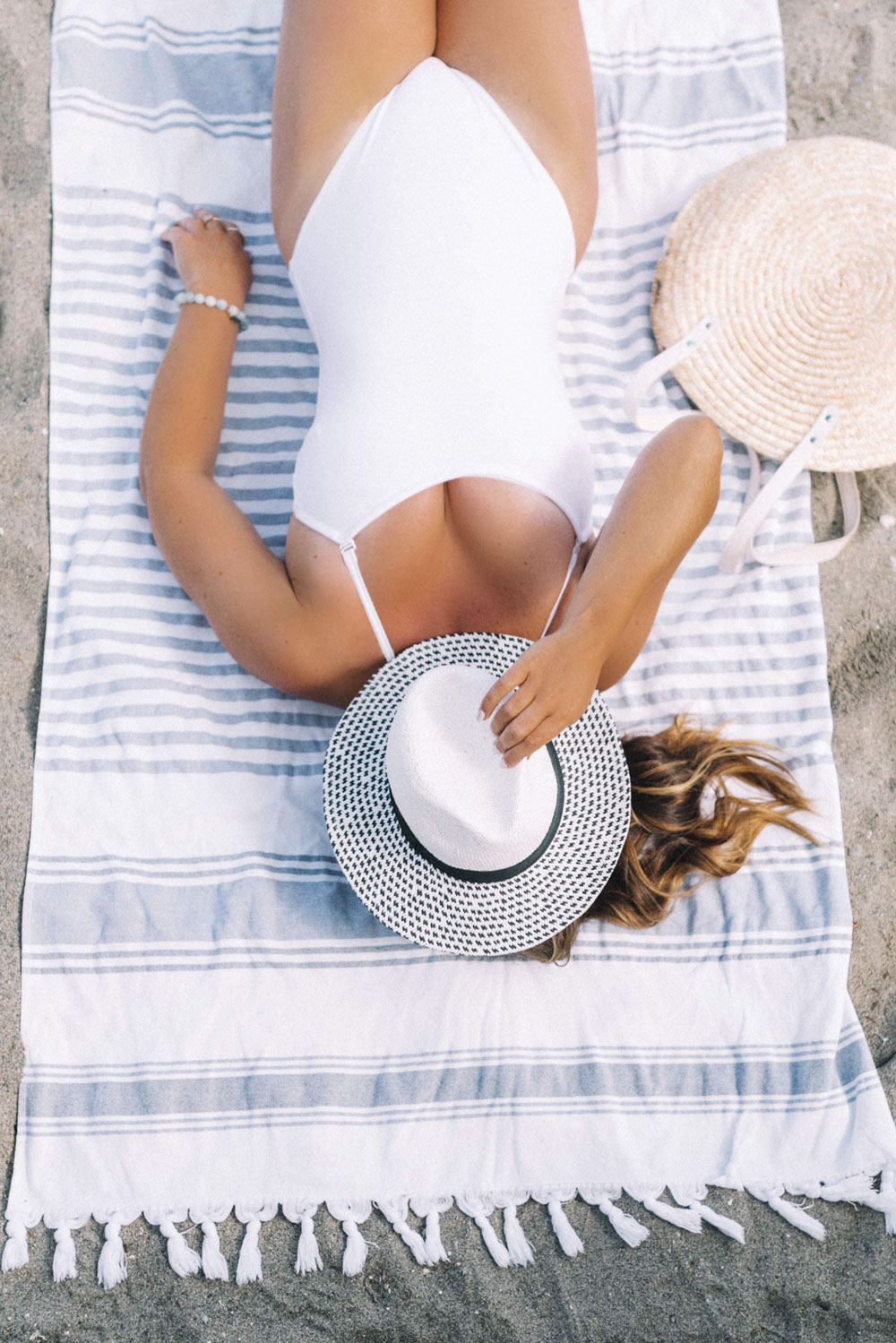 What are your go-to reads this summer? Would love to hear them to add to my list! Tell me in the comments below!
Photos by Ainsley Rose Photography