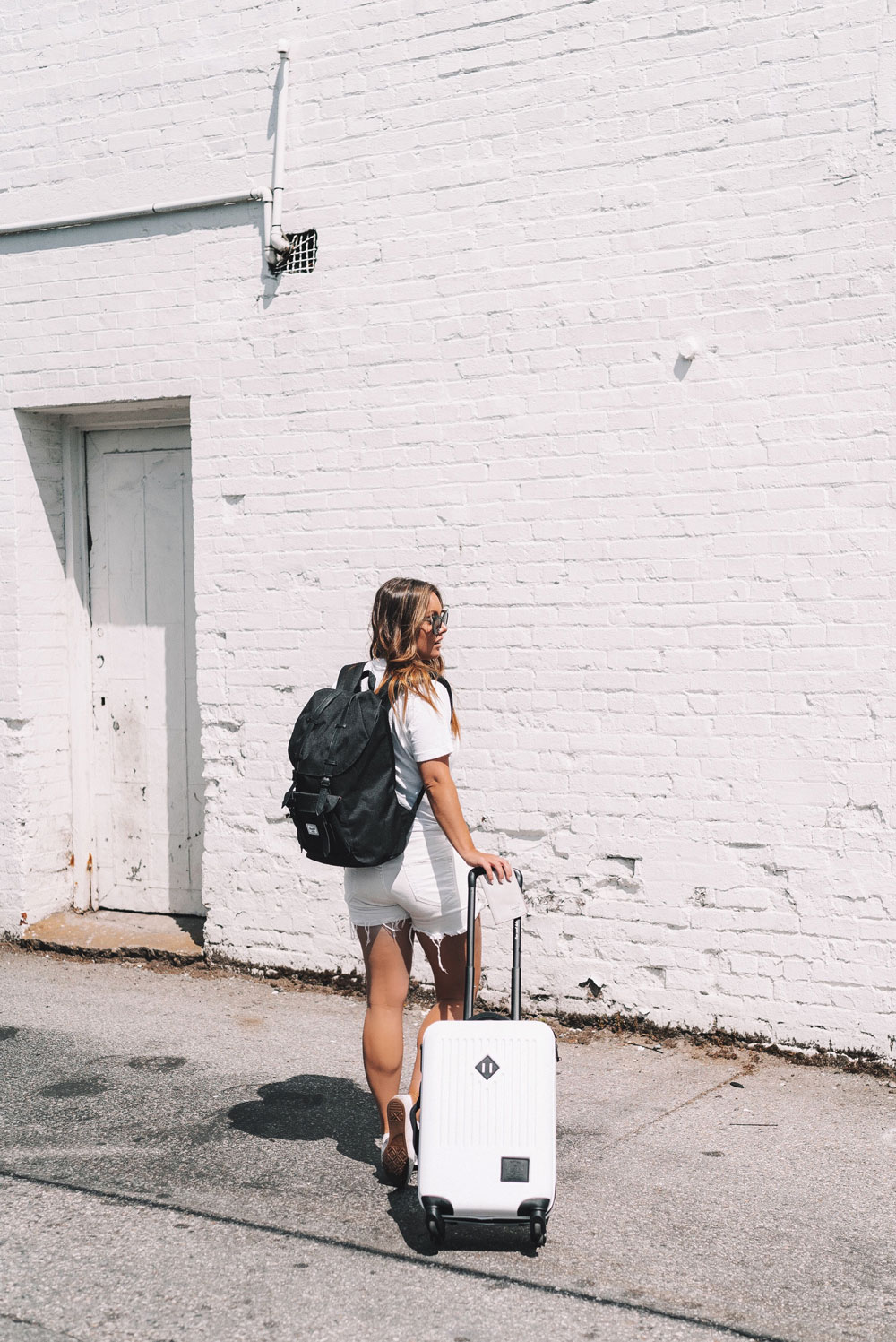 Happy Tuesday friends! I'm just a few days from taking off to New York for a little trip with Matt and so it seemed like the perfect time to announce one of my most exciting giveaways yet: a Herschel Supply Co. travel set, complete with my go-to Trade Carry-On Luggage, the Little America backpack and the Raynor Passport Holder! I use each of these literally every time I travel and get so many questions about them so in addition to sharing that my giveaway will take place tonight at 6:30PM PST on my Instagram, I wanted to share more about why these have been my faithful travel companions for so many years now!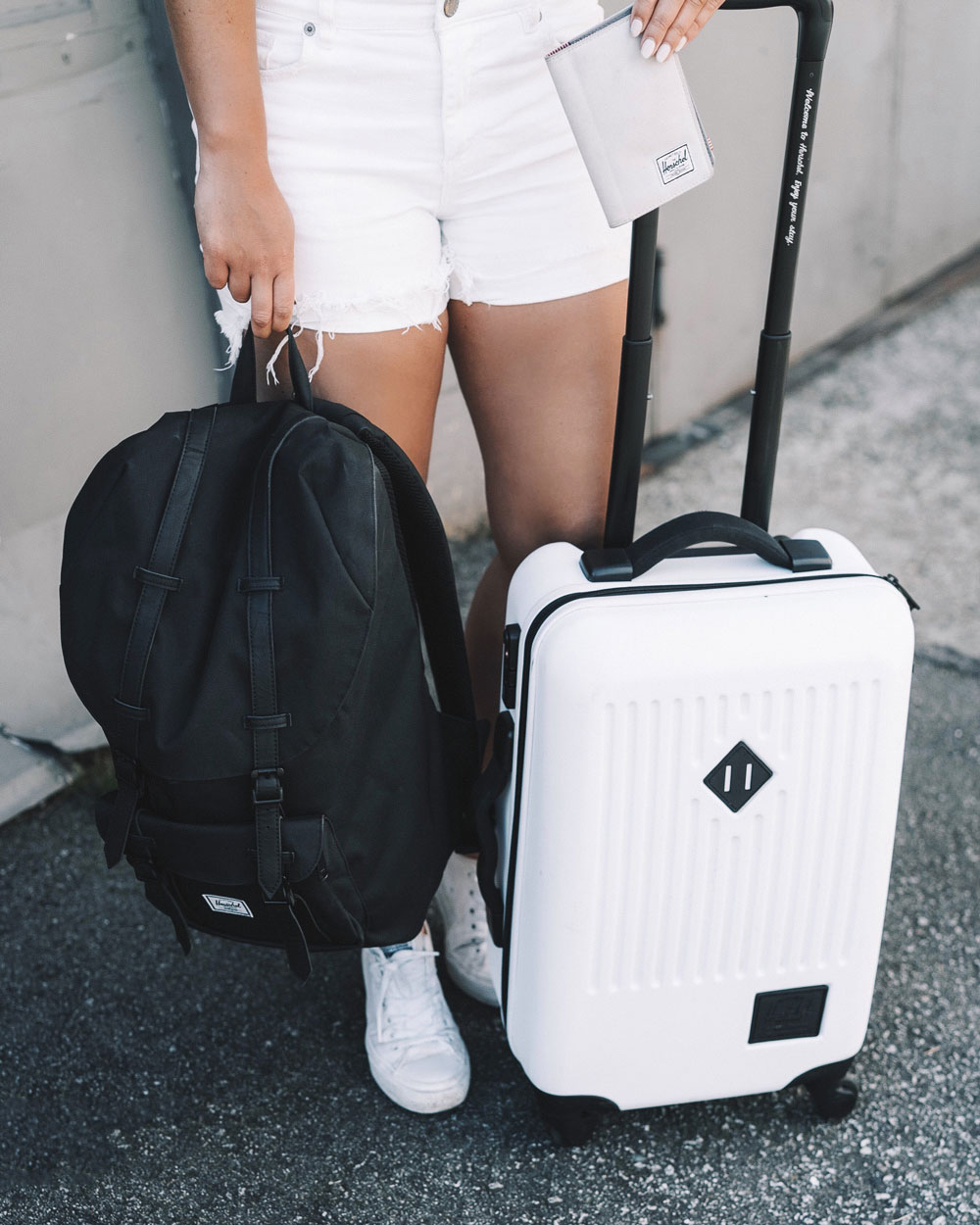 First up, the stylish but ever-functional (and legendary) Little America backpacks. I travel with all my tech gear (laptop, camera and lens, tons of cords, etc) so I need ample space in addition to keeping everything safe. The laptop sleeve in here protects my laptop like no other (and when you're a blogger, your laptop is literally your most prized possession and effectively your whole business), I have a ton of room to store away all my gear (and use Herschel's pouches to organize them all) and there's lots of additional sleeves for magazines, my Kobo and of course, an outer pouch to store things I'll want to have easy access to while I'm travelling.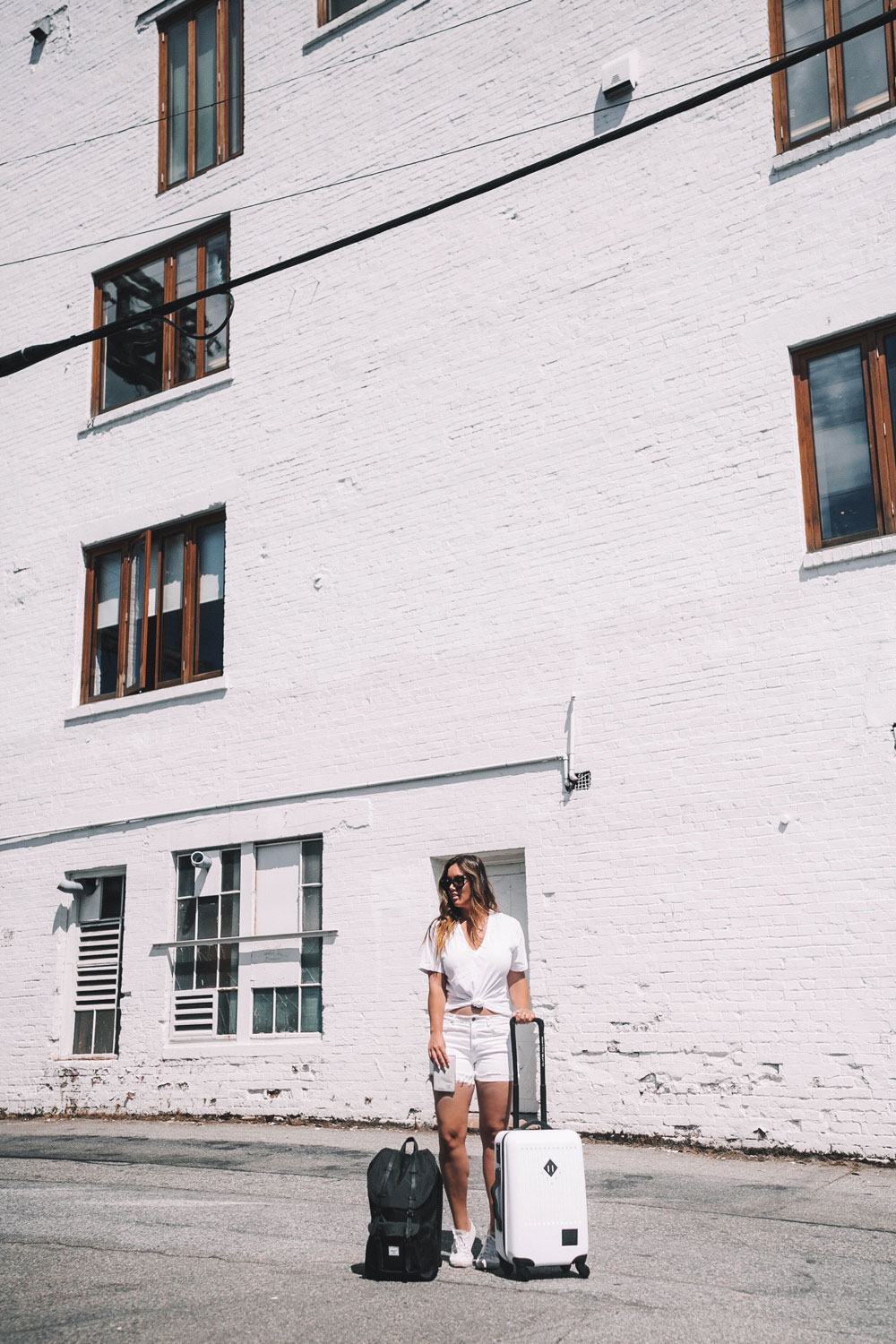 I used to not really get the point to a passport holder until I got mine many years ago now (and it's the one pictured here, so still holding up beautifully all these years later!). In addition to keeping my passport safe from getting all creased and marked up, it also makes finding my passport so much easier since otherwise, my passport can slip around and get lost at the bottom of my bag. I also love that you can keep all your travel docs and boarding passes or even your credit card in one easy place thanks to the little card slots in it. Best of all I'm a sucker for a matching set of anything, so I love how seamlessly it works with my other gear from Herschel!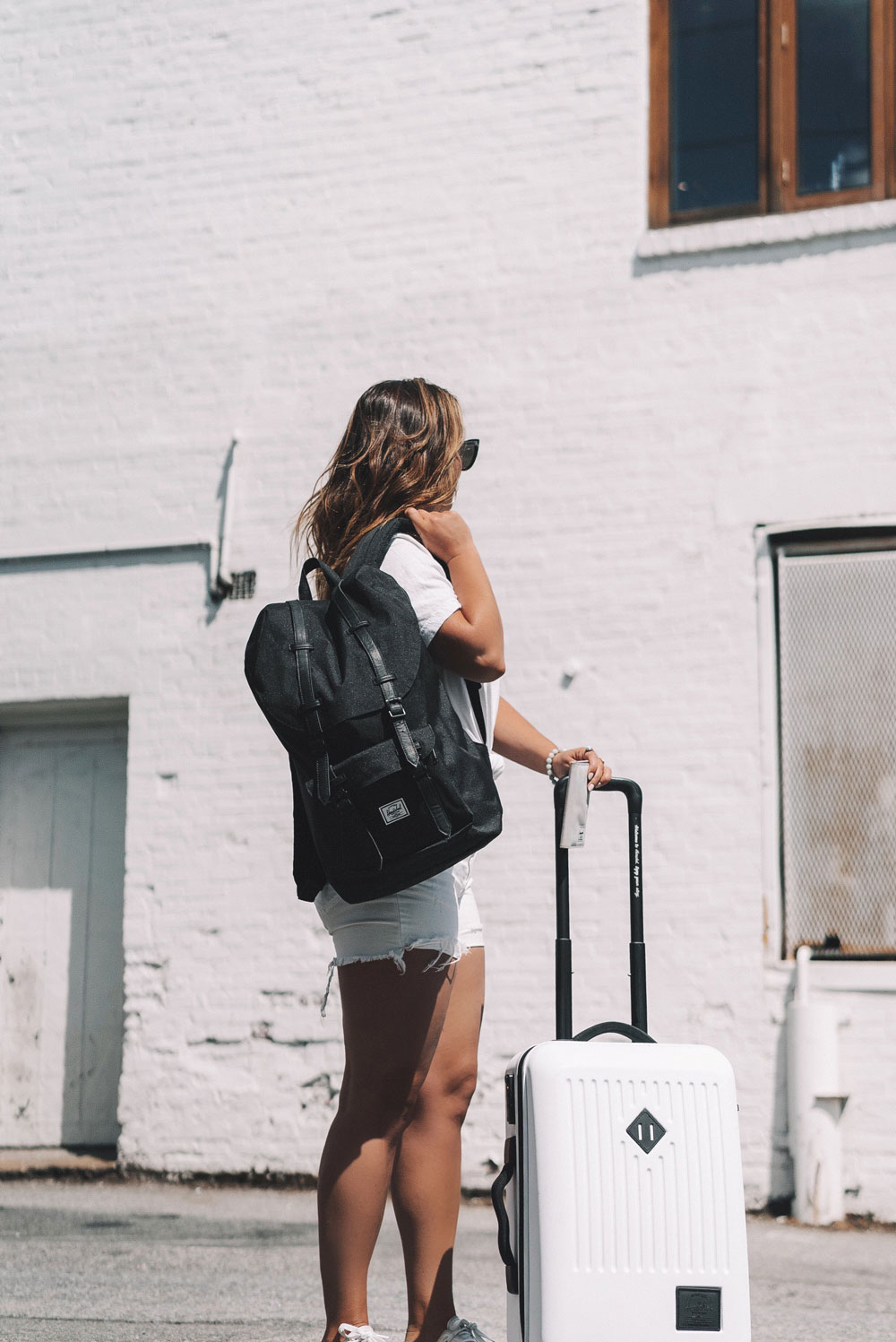 Finally, the pièce de résistance: the Trade Luggage Carry-On. I've been using this for years and years now and am super loyal to its amazing design that makes organizing super easy, lightness (seriously, it weighs nothing!) and the fact that I've never had any problems with any airline – the same can't be said for a lot of other carry-on pieces that one of those inter-Europe small airlines will make a stink about and insist you check (and pay for). Plus, the multi-direction wheels make dashing around an airport so much easier and I love the added security of the new combination lock on the side. Finally, it's worth mentioning that it's just so chic – I've had a lot of questions about how I keep my carry-on white and clean and the answer is that while it hardly gets marked up because of the material, because I live with a mildly germaphobic person (Matty) I always just wipe it down with some general cleanser and vacuum out the insides after every trip, then store it away below my bed! Super easy and honestly, it really doesn't get marked up even in this clean white I'm such a fan of!
Again, stay posted for my giveaway going live tonight on Insta! Can't wait for one of you to win this amazing travel set!