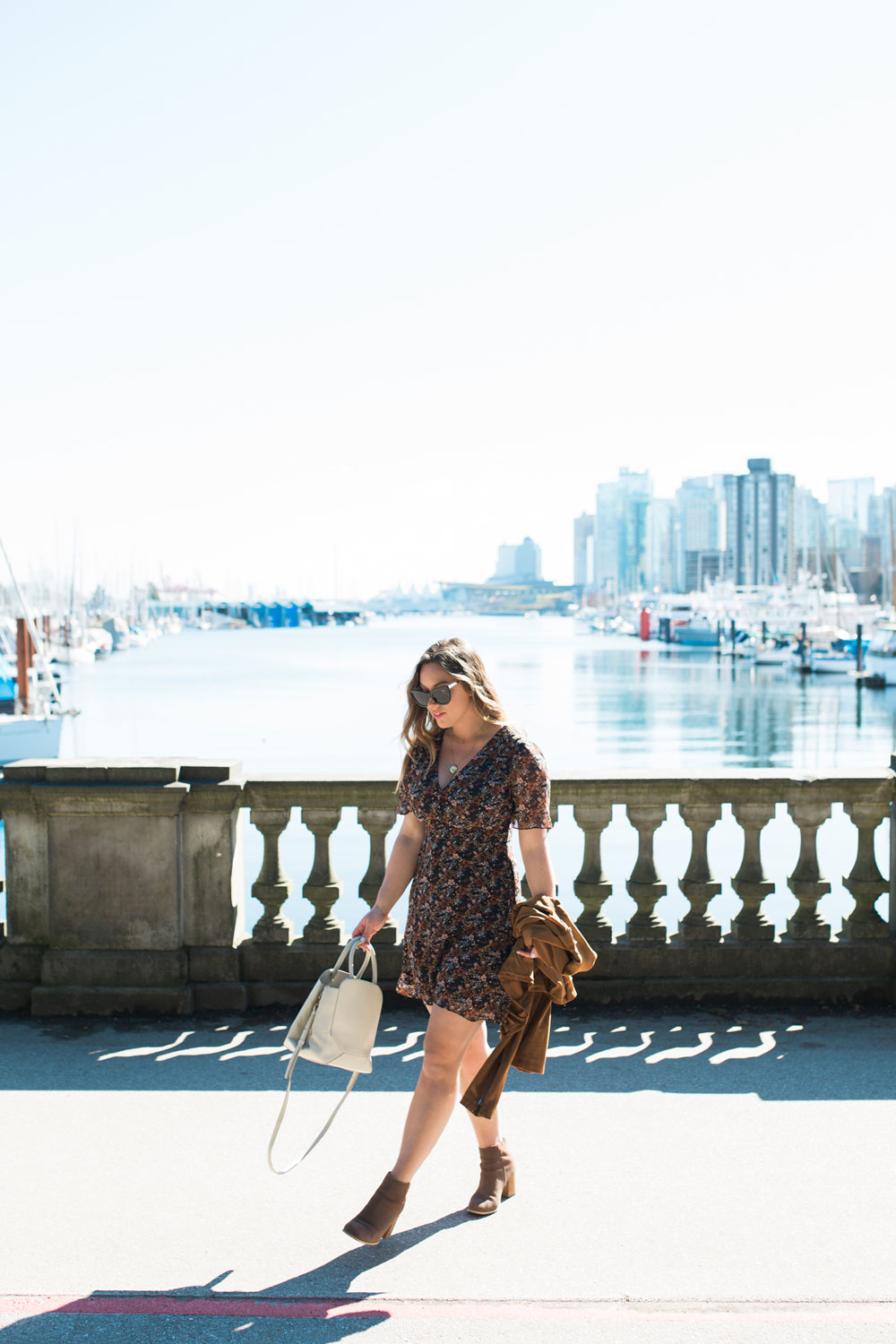 I went away this long weekend to my cabin and it was heaven. Sunny every day, warm enough to sit outside and soak up the sun—it honestly made me so happy and it finally felt like what seems to have been the longest winter ever is finally wrapping up! Not to mention that when I came home yesterday to another beautiful sunny day I was out biking home from Dailey and saw flowers everywhere I went so yeah…spring is here!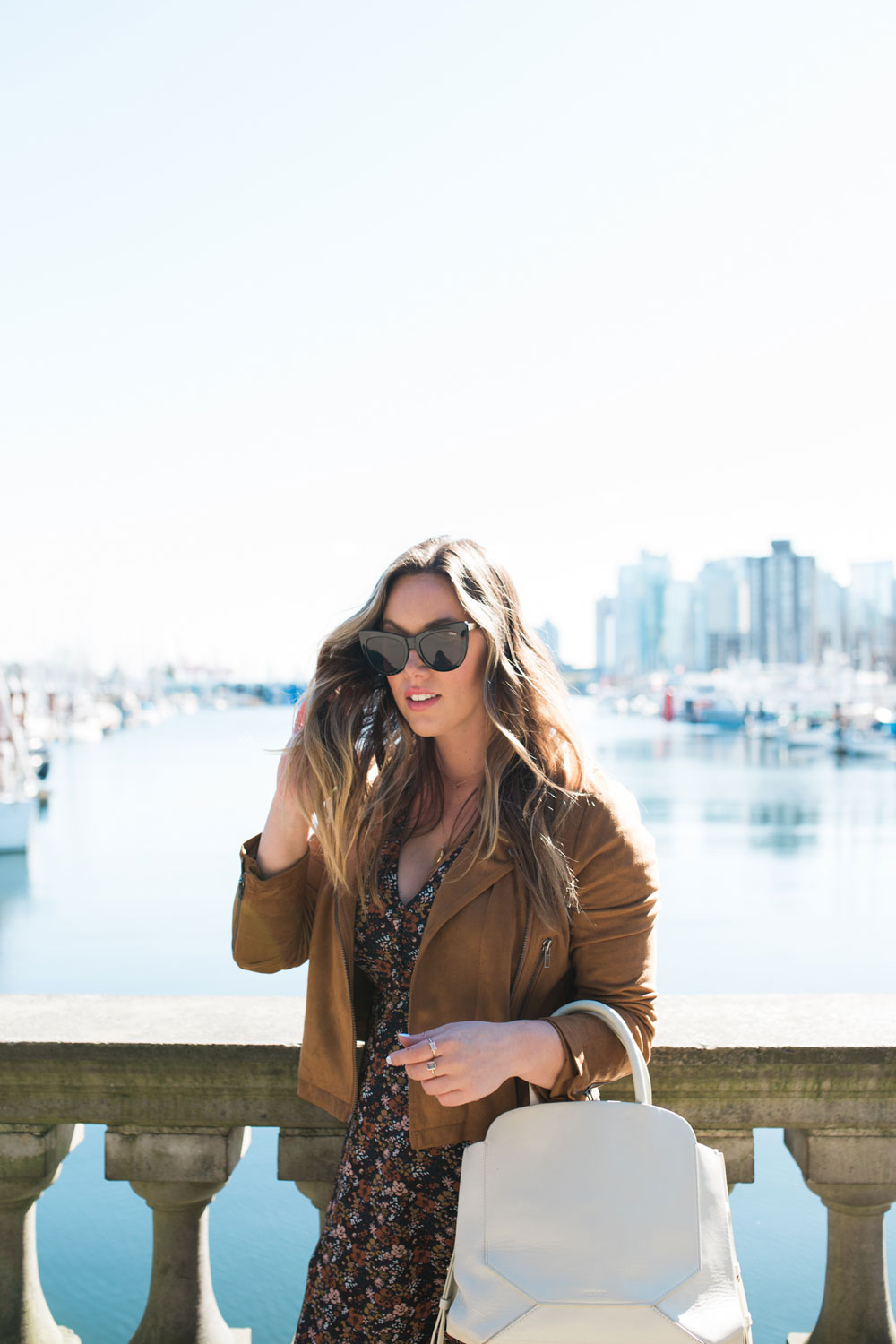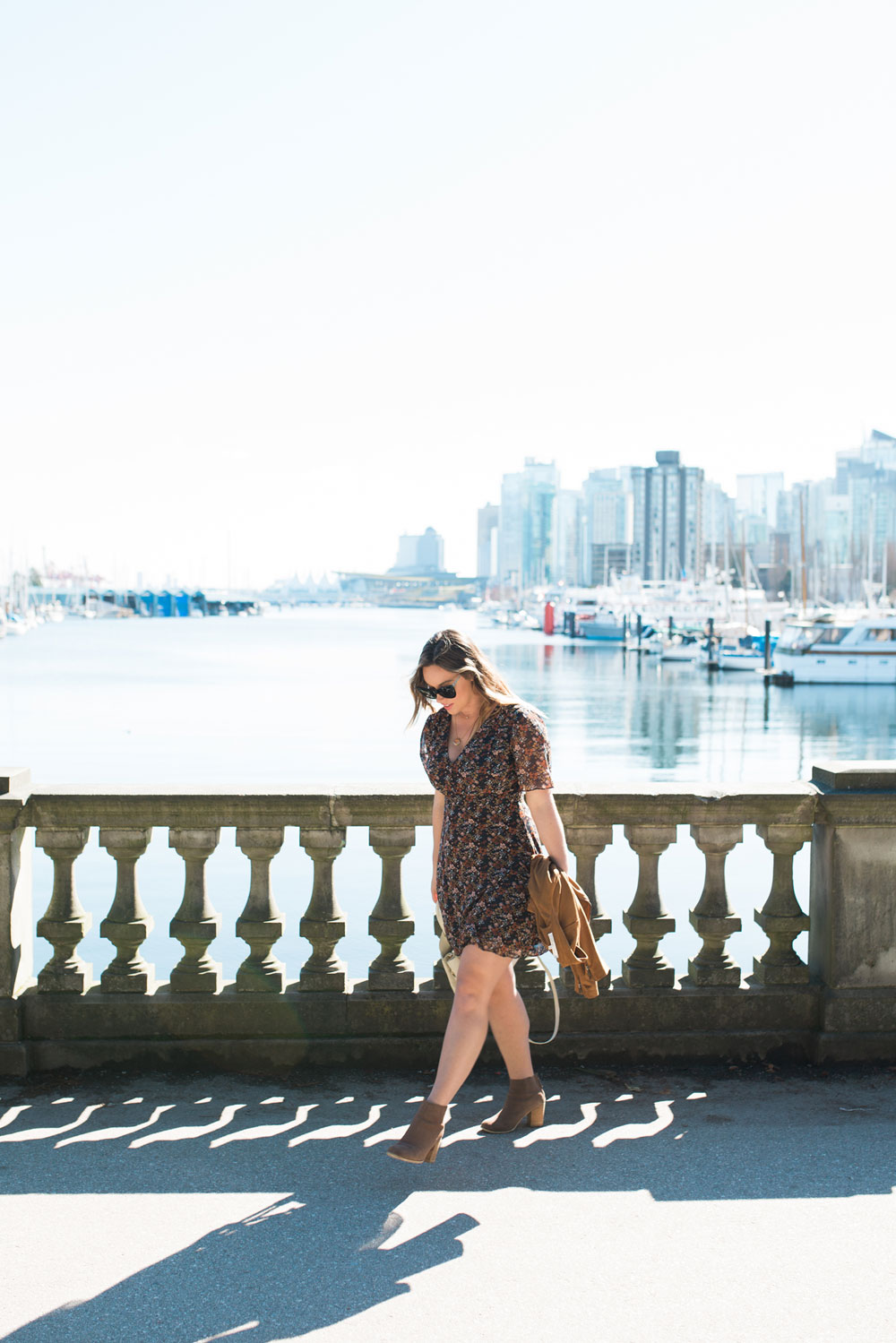 I shared a couple weeks ago how florals work so effortlessly into winter-spring transition style—while a breezy, airy print like this camisole works well with darker olive tones, I love going for a moodier, darker floral like this stunning Madewell dress. With a burnt orange and cream floral print against navy, it's literally the perfect colour palette for all the ankle boots and moto jackets we're bringing in from winter.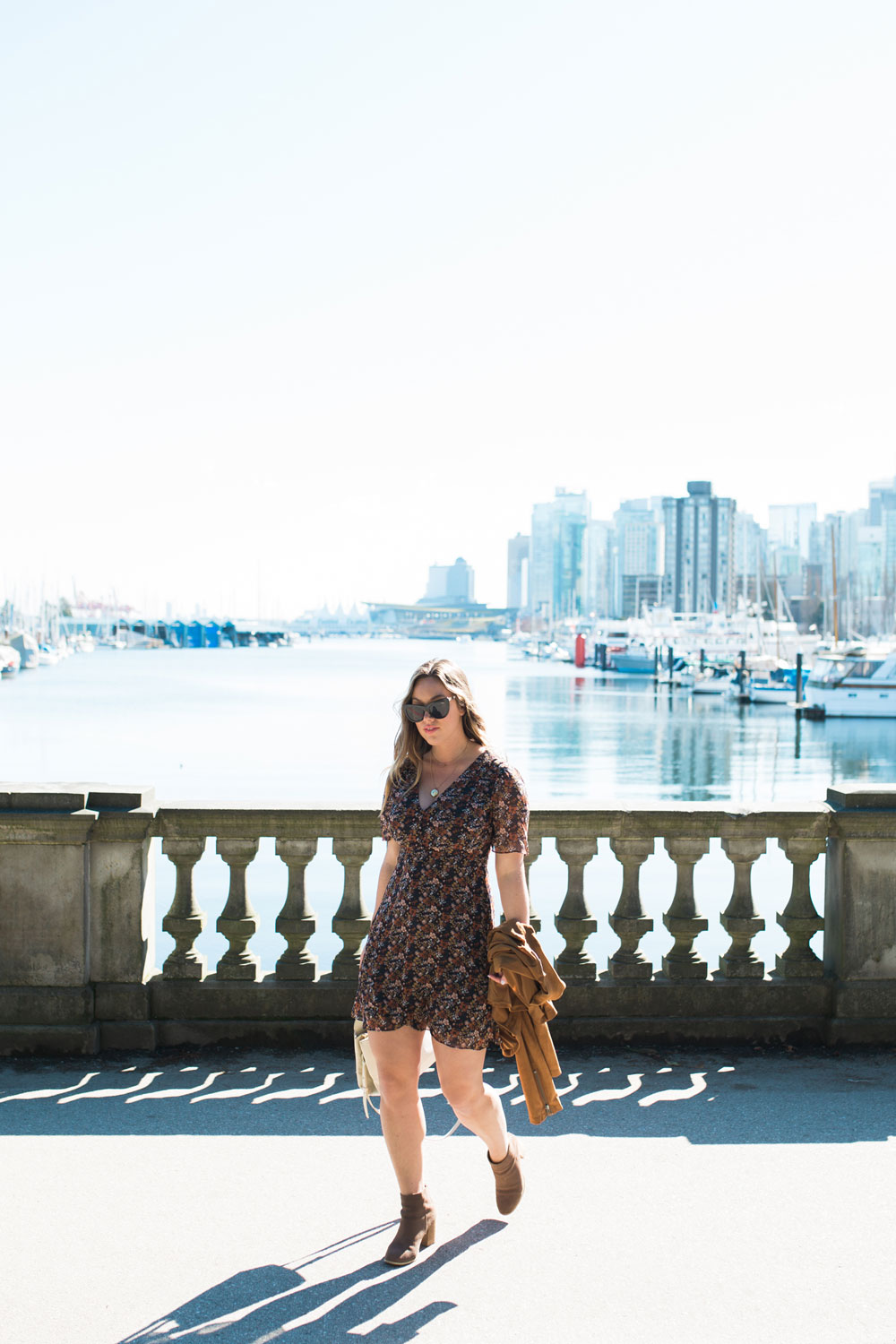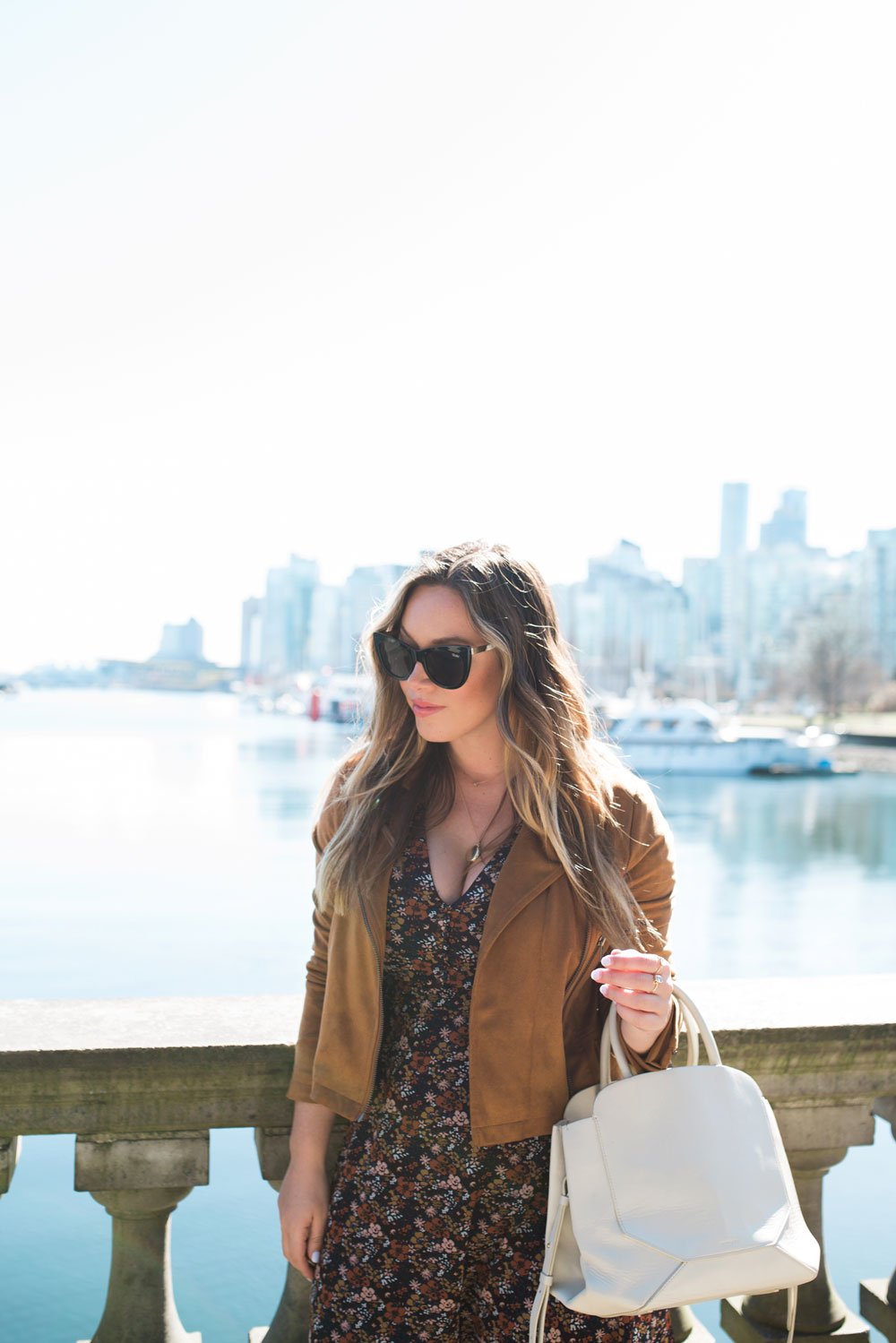 I'm so ecstatic to finally be in moto jacket only weather rather than the puffy parkas I've been relying on for so long. This suede beauty was a fave from last year but I love this one—under $50 too! Suede is such a great spring option but I also wear my Mackage leather jacket all the time and it's such a good transitional piece.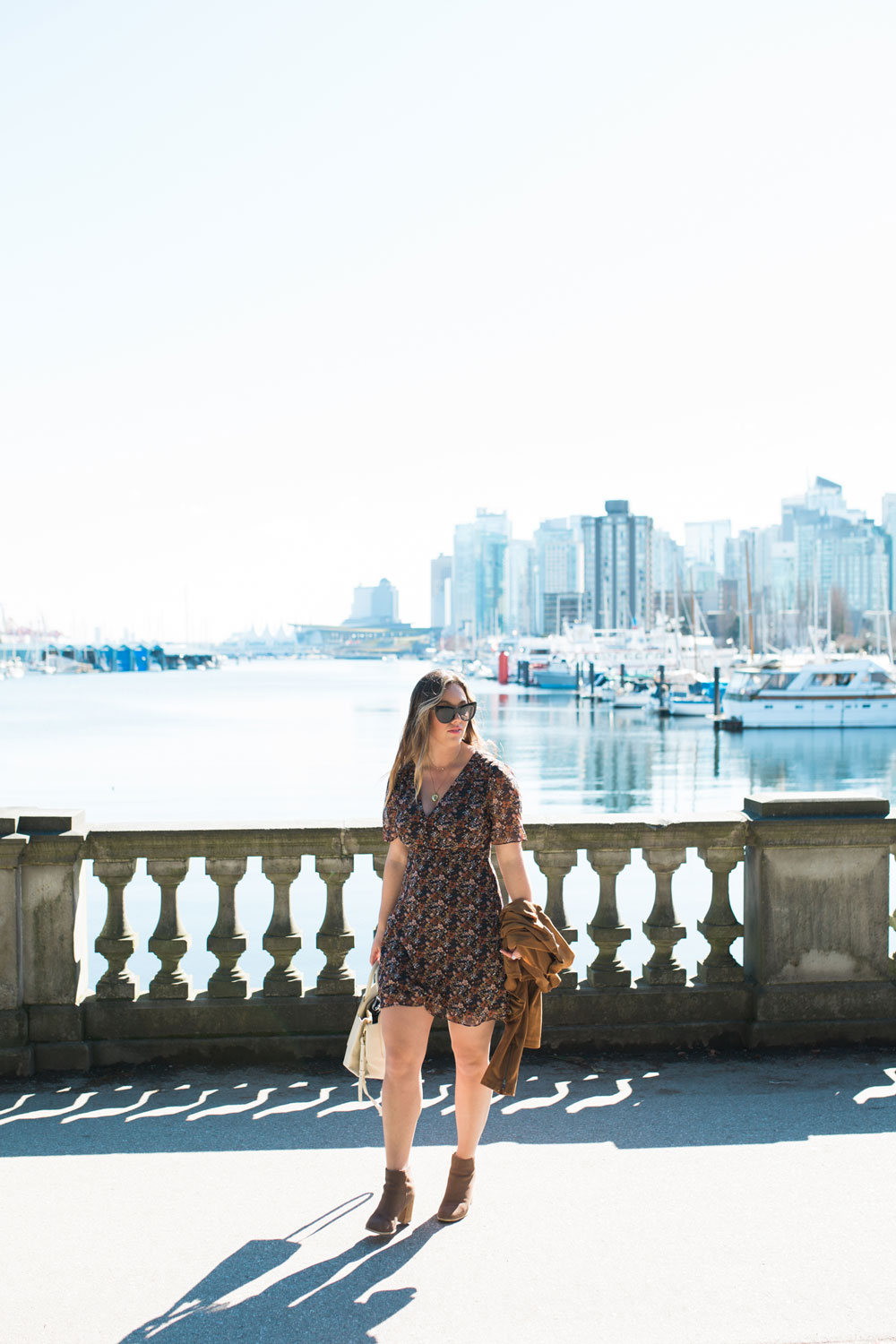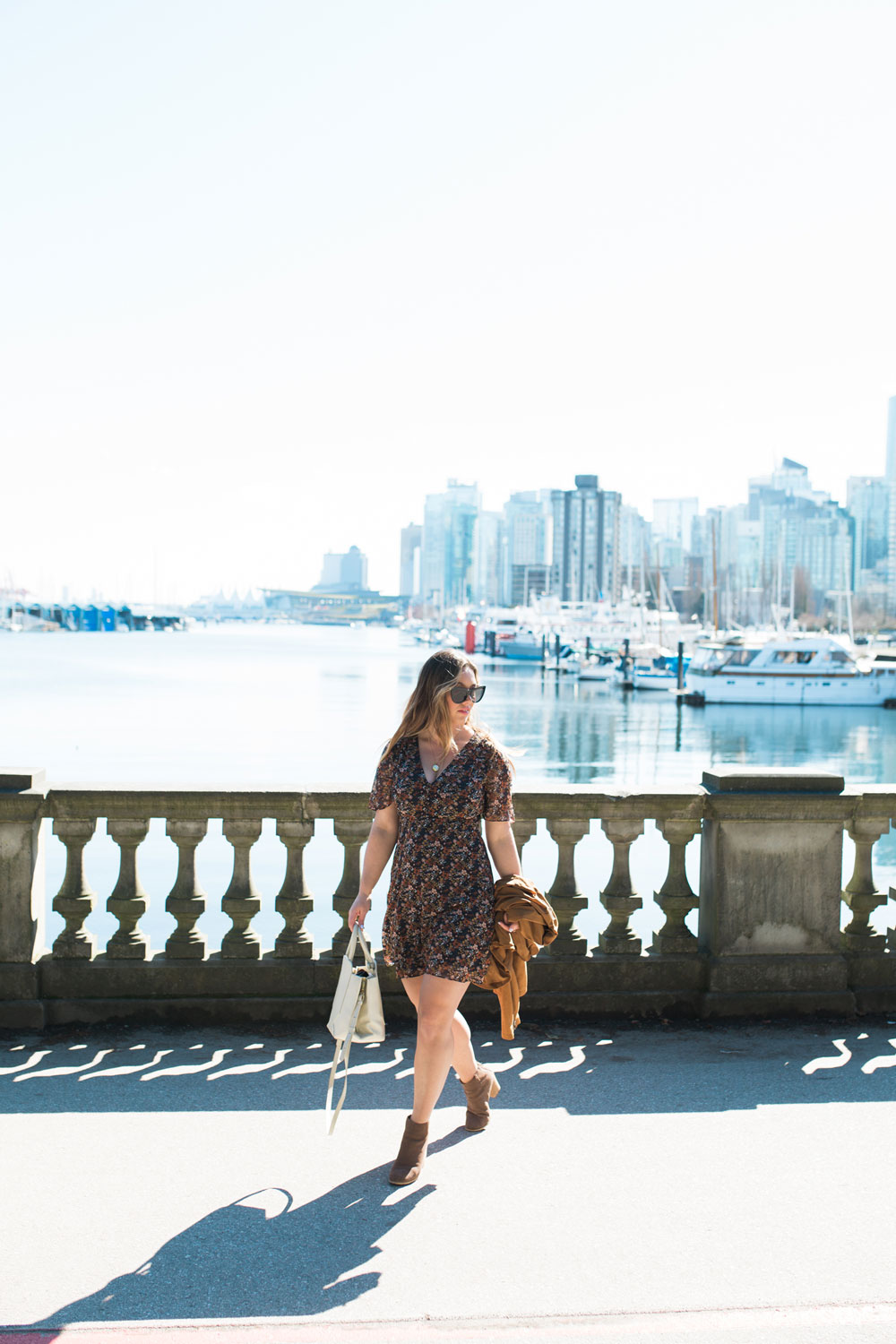 All you need accessory-wise is ankle boots and an oversized bag (stuffed with a scarf juuuust in case it starts getting a wee bit chilly). I've also been wearing these sunnies on repeat, by Aussie label Quay! Love that they're at such a good price-point, such a good alternative to my usual Celines.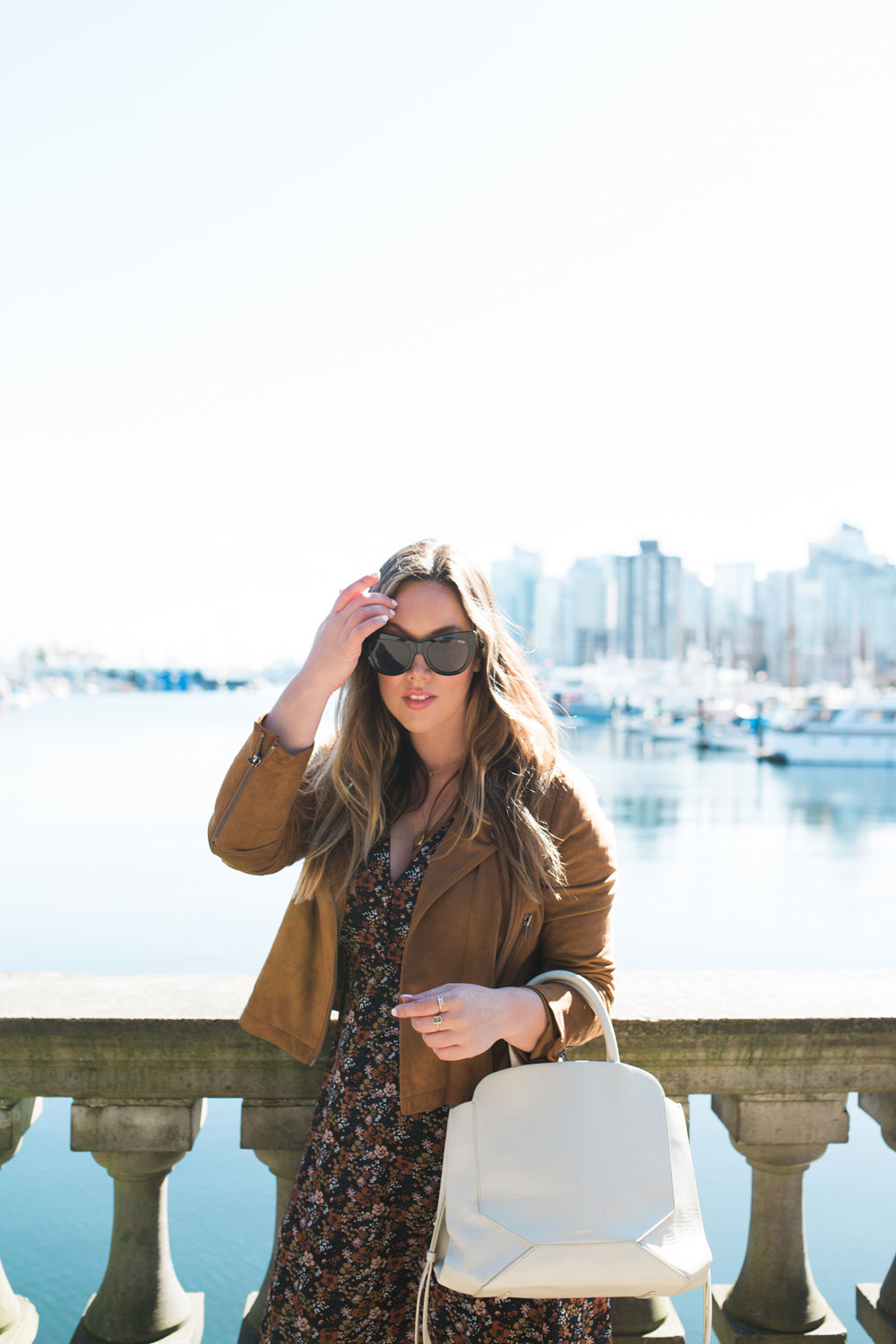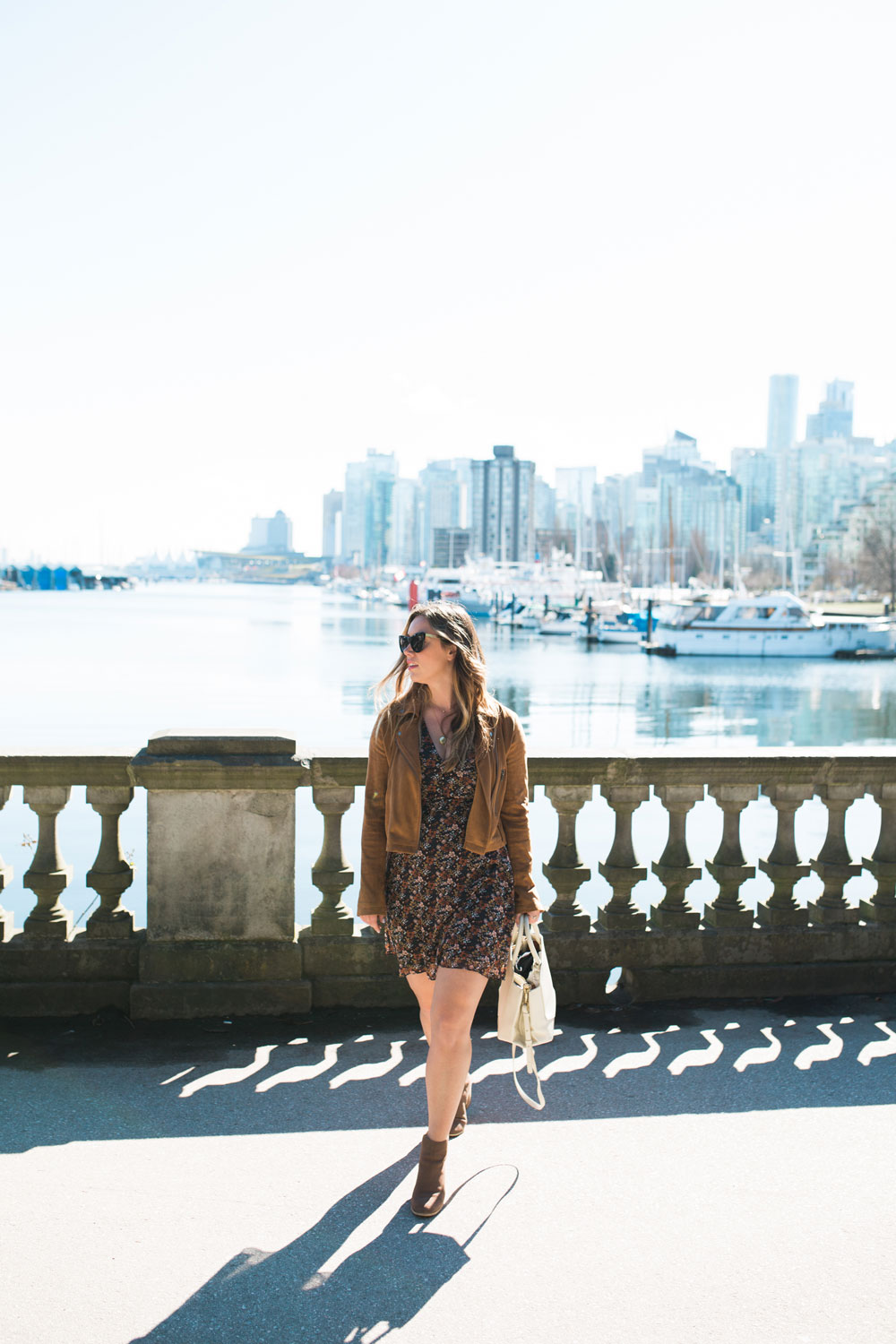 In other news, I'm so excited to take off to Thailand later on this week! I've never been to Asia at all and I'm so excited to have a whole new travel adventure—I feel like this is going to be such an amazing experience, especially now that I've finally gotten all my last to-do's ticked off (vaccinations and the like!). Have you guys ever been? Tell me any tips you have in the comments below, would so appreciate it!