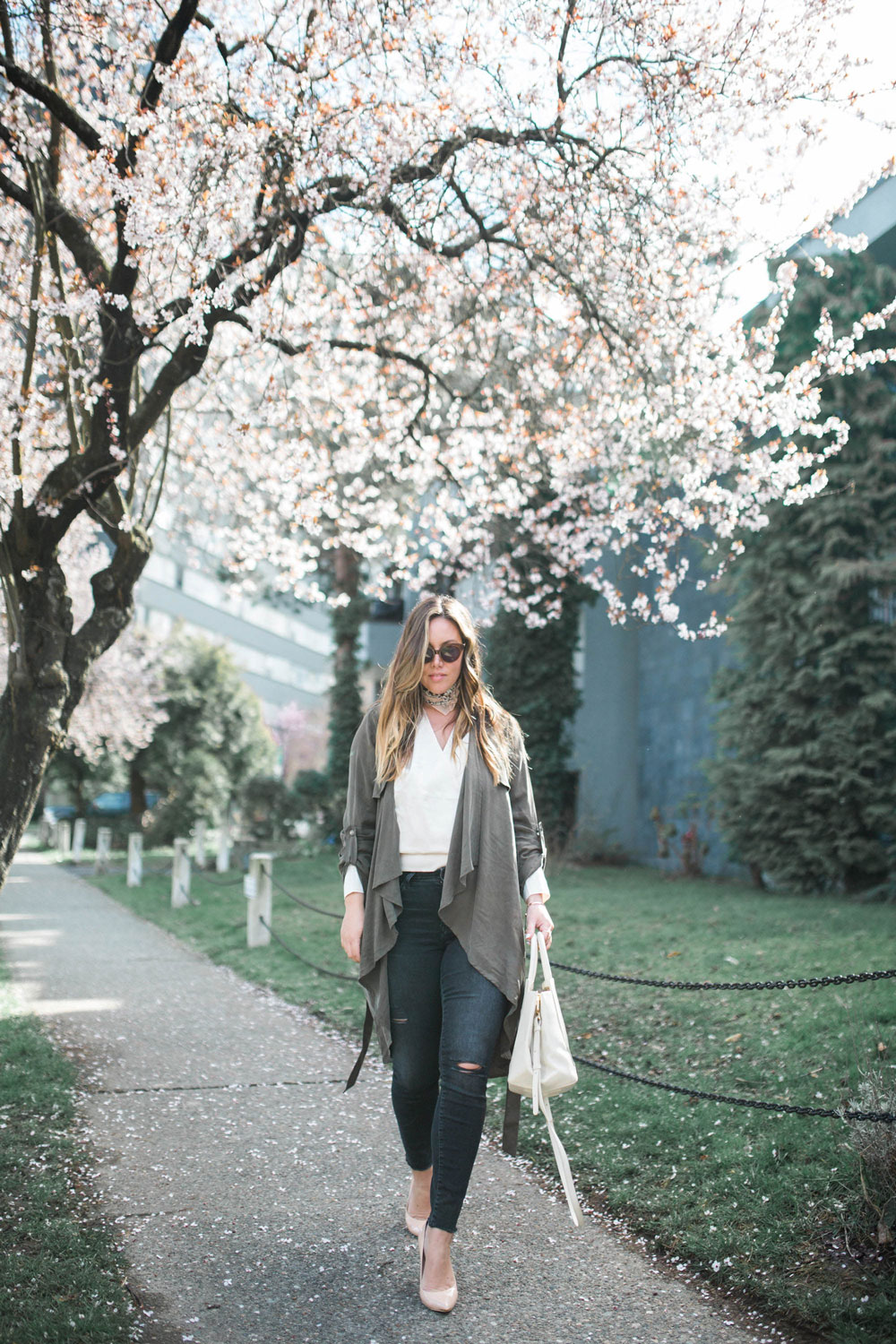 You guys! It may be slow coming in, but spring is truly officially here. I know this to be a fact because this last weekend Kat and I decided to just see if we could spot one or two cherry blossom trees and ended up finding a little explosion of them in Kits in a few block radius (near the Planetarium, if you're interested!). They're kinda slow blooming this year since we had such a long/cold winter (seriously, it's freezing out there lately—hard to believe two weeks ago I was suntanning up on my patio, the weather's taken such a turn!), but just catching sight of a cluster of them at least made me so happy. If you want to know all my favourite places for bloom sightings, check out last year's post where I round up my favourite spots! They'll all be in full bloom by the end of April for sure!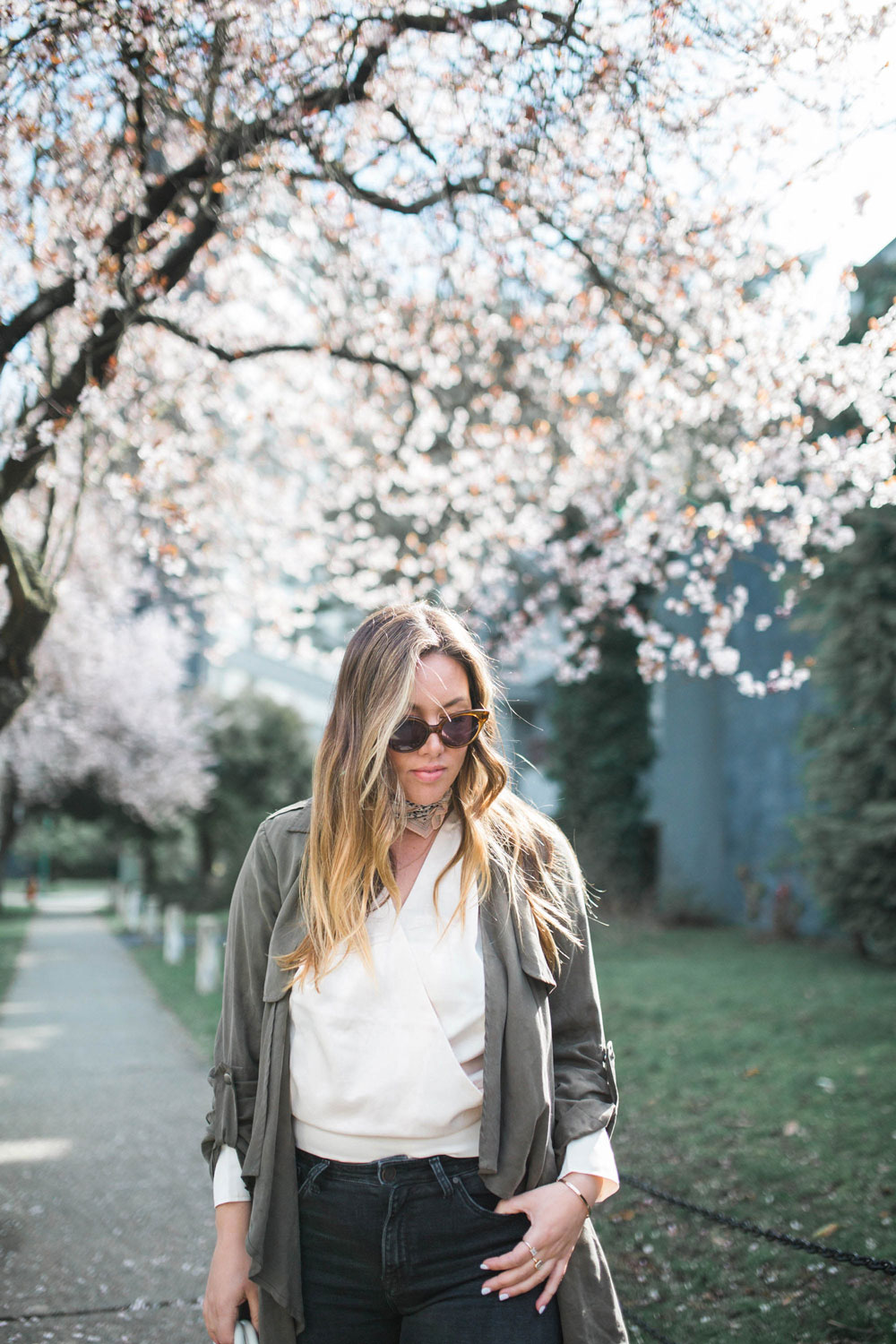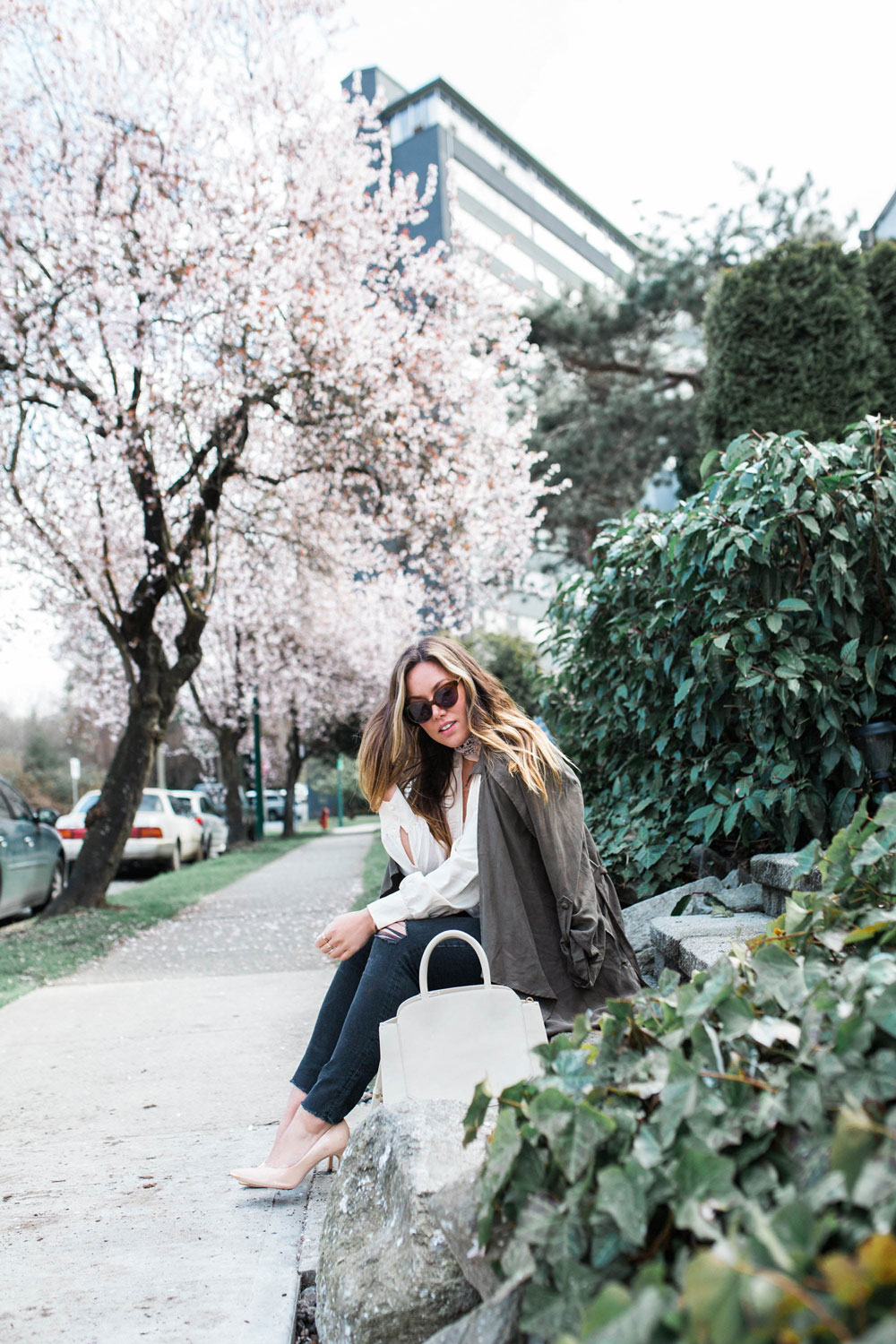 One thing I love about these soft, very faintly pink ones though is that from a purely fashion-driven standpoint, they act as the perfect background for my fave colour combo come spring: olive green and barely-there blush. I shared last week how I was eager to try some of Sincerely Jules' beautiful pieces from her own line (I styled up this dreamy camisole, obsessed with it!) and this Samantha Top was one I was eager to work into a springy look. I actually am lacking some good basic blouses and this one is already a quick fave thanks to its airy blush tone and delicate detailing—it also goes perfectly with a few of my other current go-to spring pieces.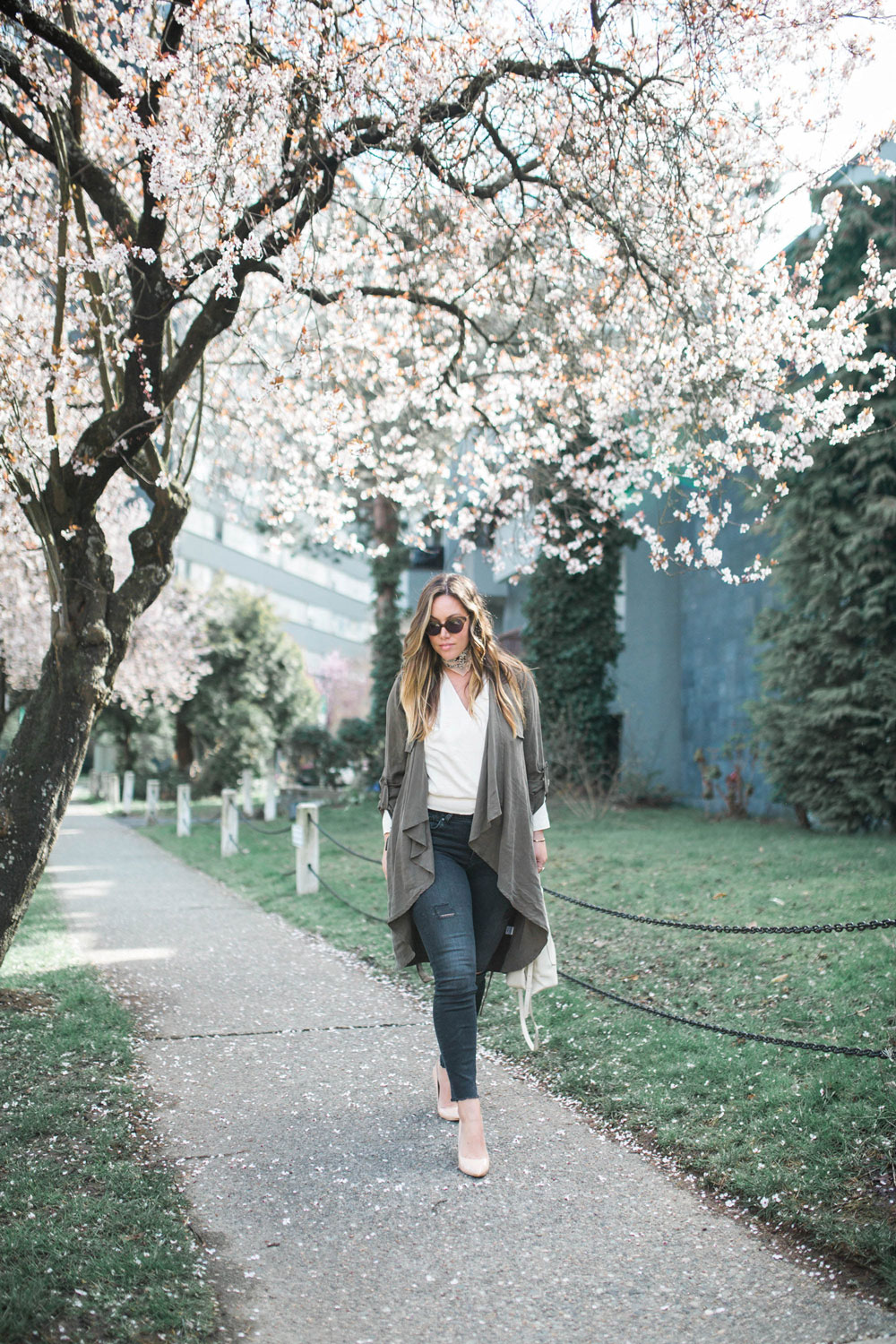 This Revolve trench (sadly sold out but this is a similar one for under $100!) has been a fave for a couple years—you can see how I styled it last year here and here! Olive green and blush are a colour combo we find in nature all the time (think of florals!) so I feel like it's a really natural transitional pairing as we slowly get into spring! Picking up on the soft tones of the blush with a bandana scarf by Madewell (seriously so obsessed with this piece, excited to play around with it more!) and nude Ted Baker pumps keeps that soft vibe going. I also got these Madewell cat-eye sunnies for Cali (currently on sale PS!) and have been seriously in love with its femme shape—love how it warms up this whole look slightly!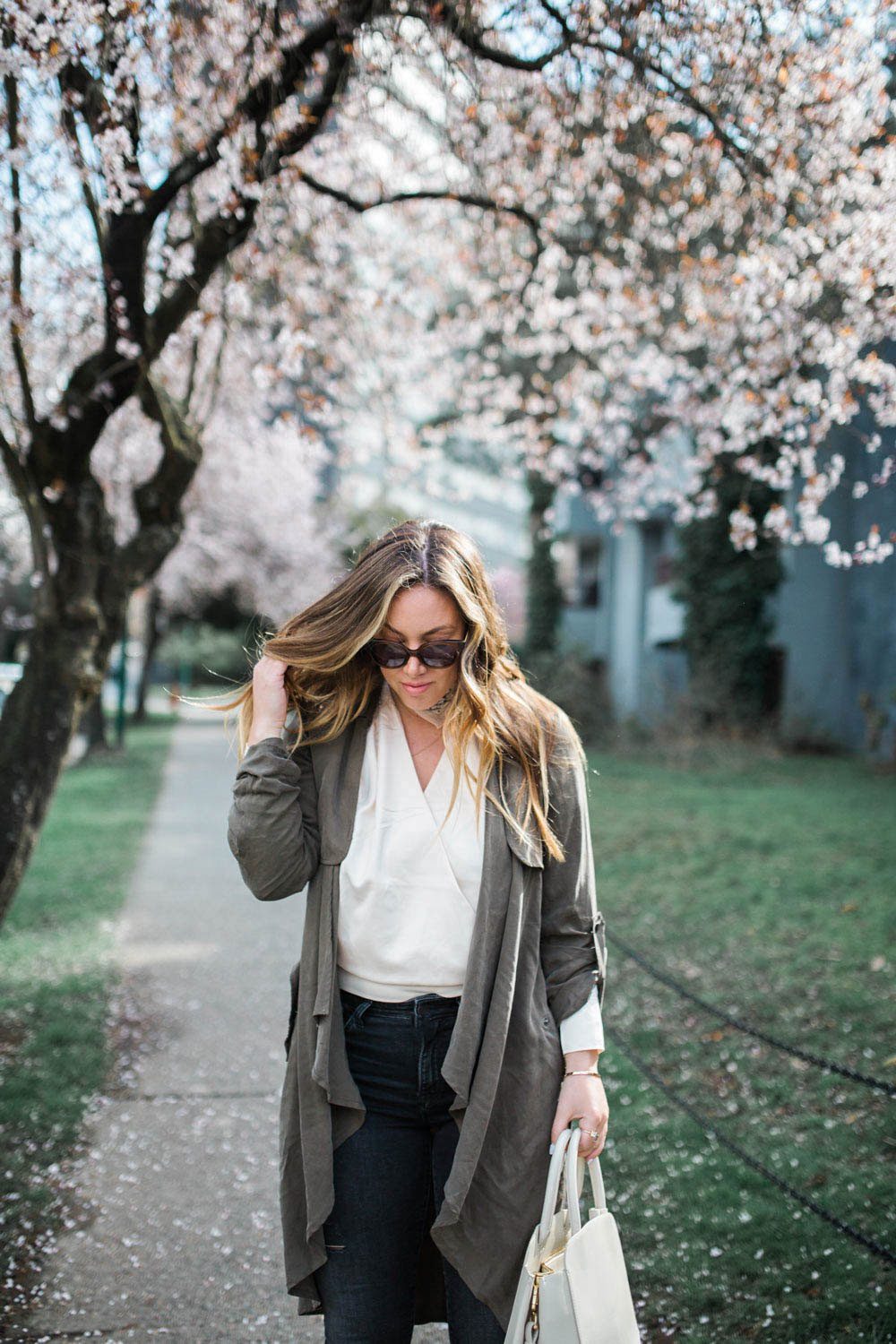 Of course, it is still super chilly out here (somewhat depressingly) so anchoring the look with some black Alissa skinny jeans by Mavi (wore these last week too, so obsessed!) keeps the whole outfit still in that one-foot-in, one-foot-out territory we kind of have to dance in until the mercury rises. Depending on how chilly it is, you could also opt for some black Chelsea boots or something a bit sturdier footwear-wise to keep your toesies warm.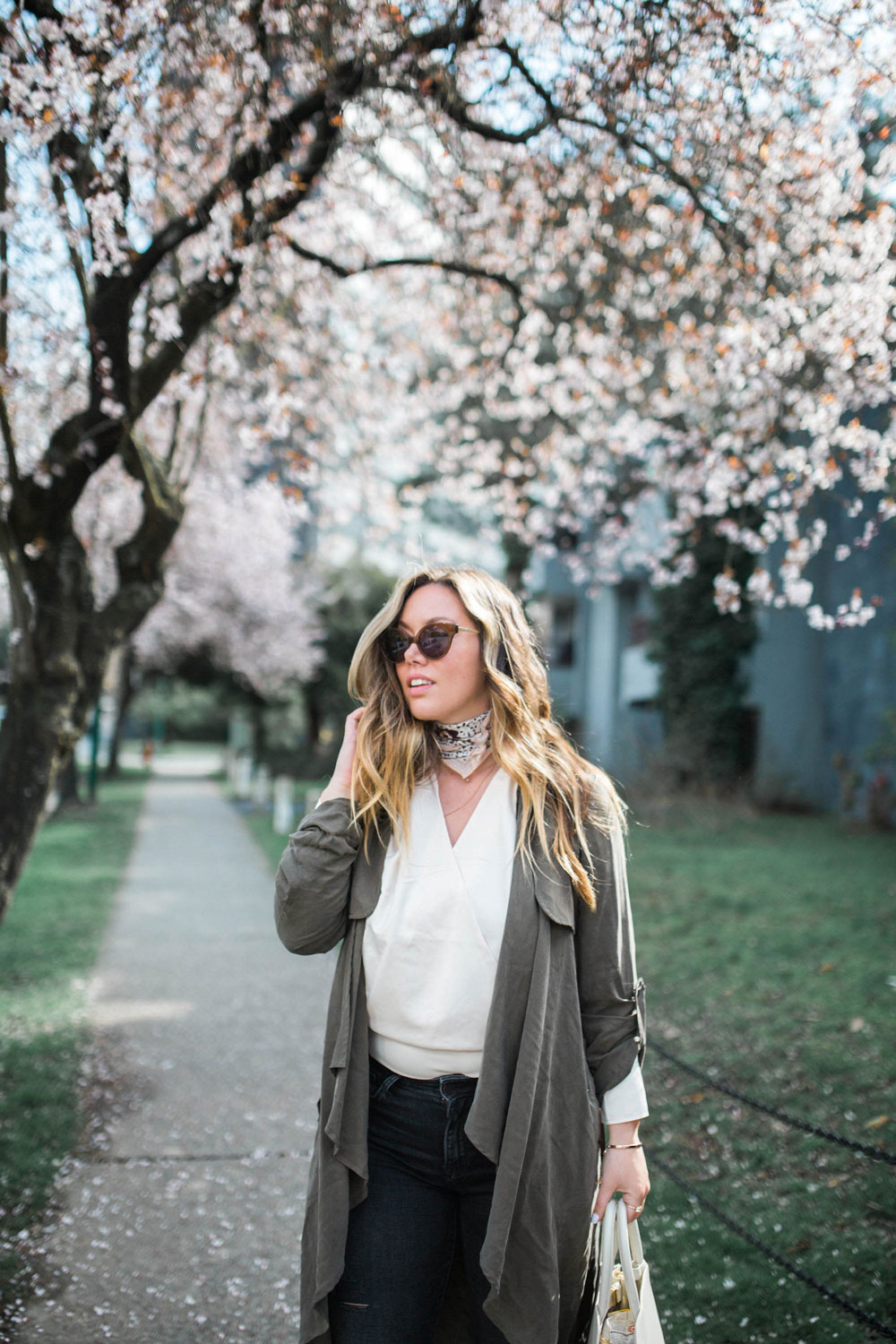 My ever-present Leah Alexandra combo of my gold locket and dainty star necklace is of course also on—I love how you can stack on your necklaces with bandana scarves to create a seriously cool layering effect! I share more about how I love to style Leah's pieces over in this post so ICYMI, check it out here.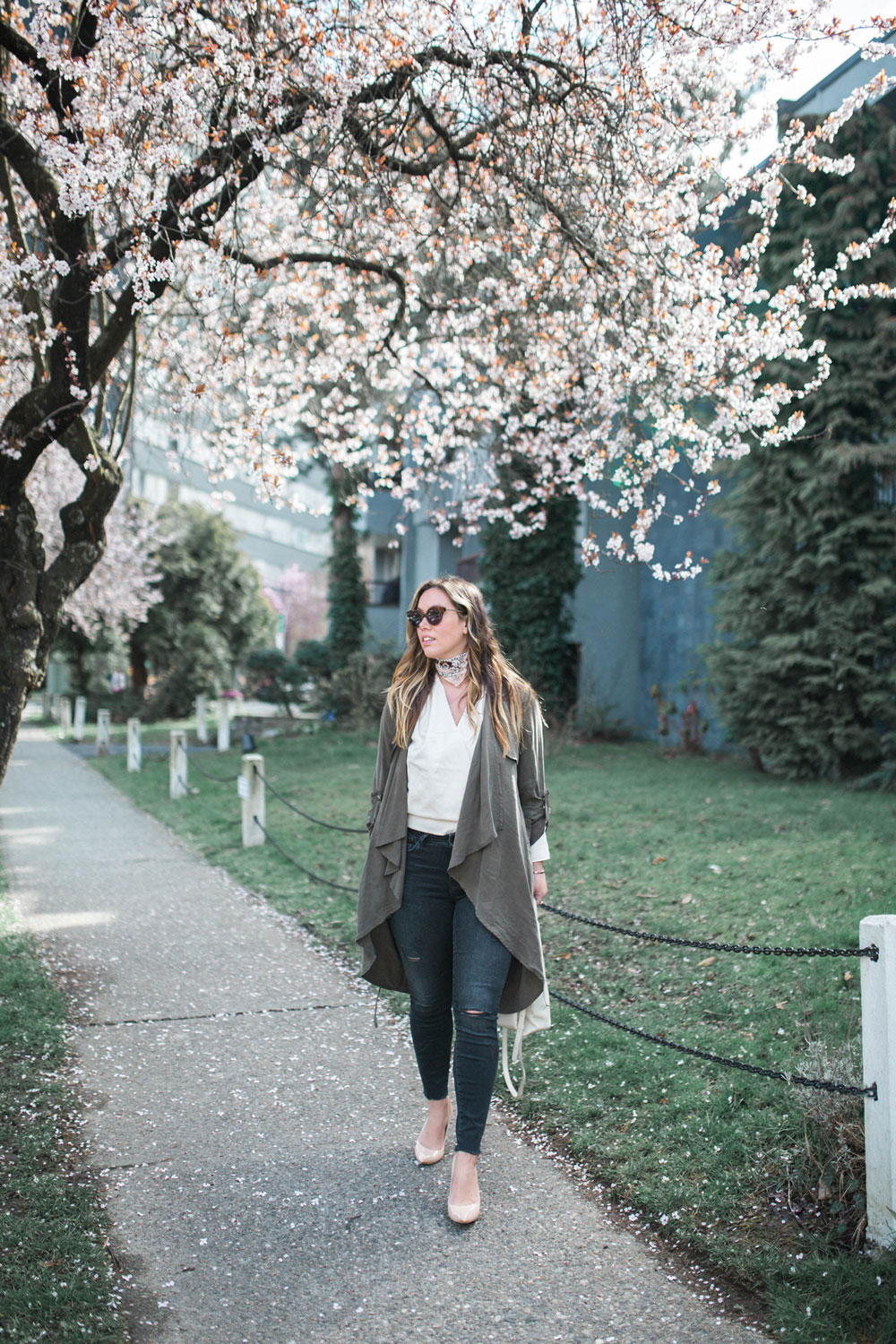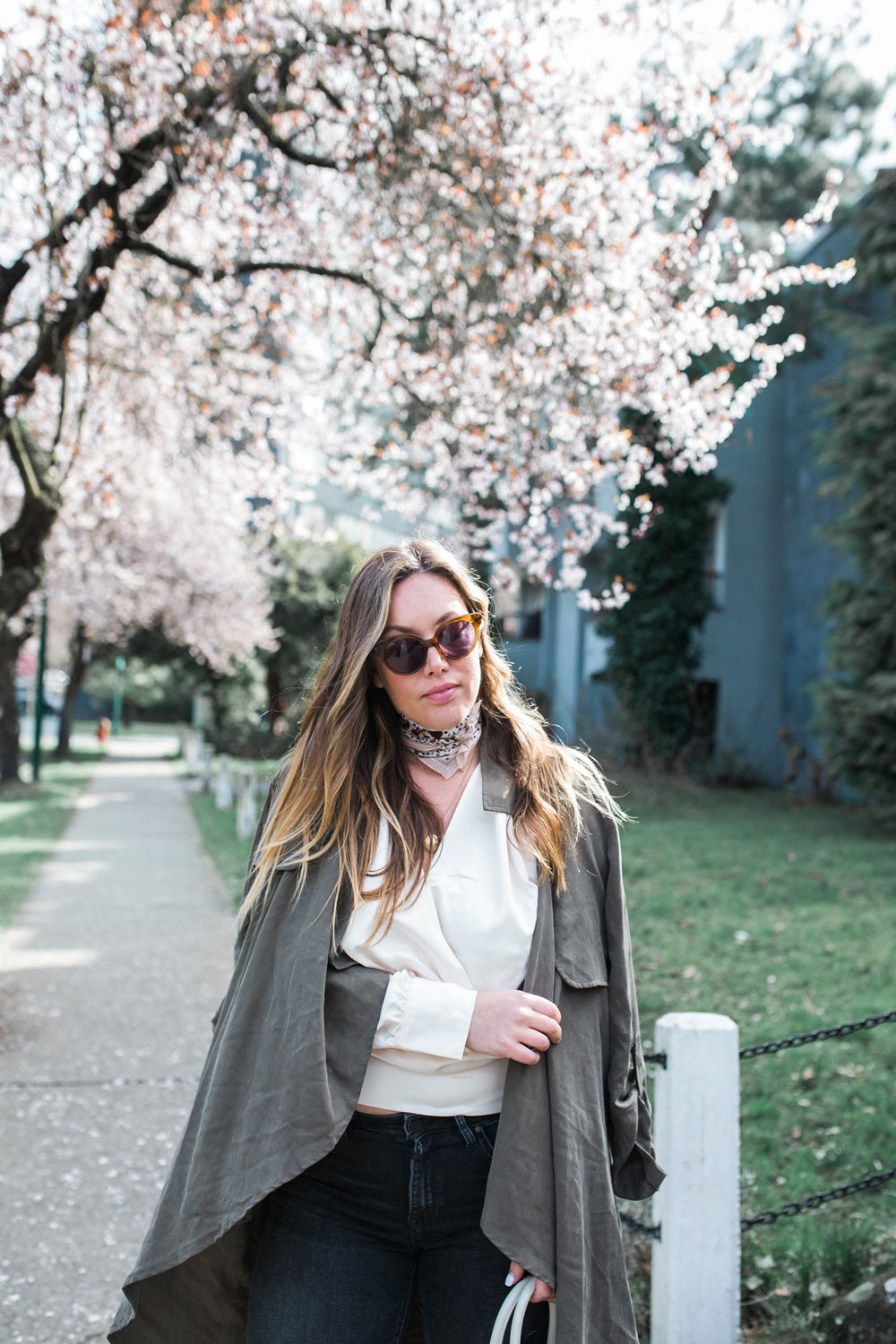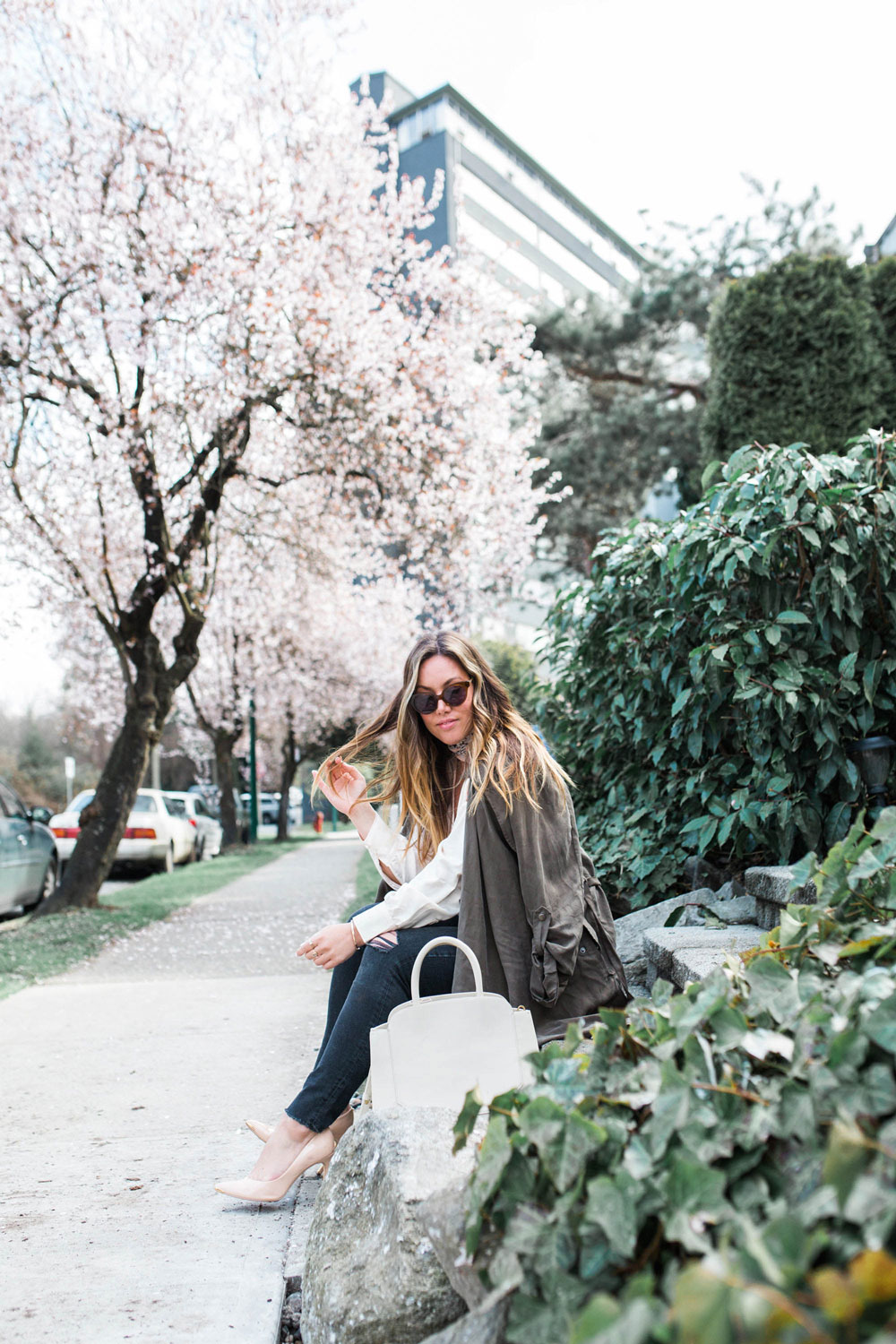 Speaking of all things spring, I'm so excited to go away for Easter long weekend at my cabin this weekend. I feel like it's been such a busy period, winter's really dragged on and of course, dreaded tax season is upon us so I'm really craving a little decompressing time with some of my fave people at one of my fave places. I shared this weekend how I'm off to Thailand in early April so I want to just wrap up any loose ends and make sure I'm all rest and relaxed before I take off (though from what I've heard, Thailand will take care of any other relaxation I'm due!). Have you guys been before? Tell me in the comments below!