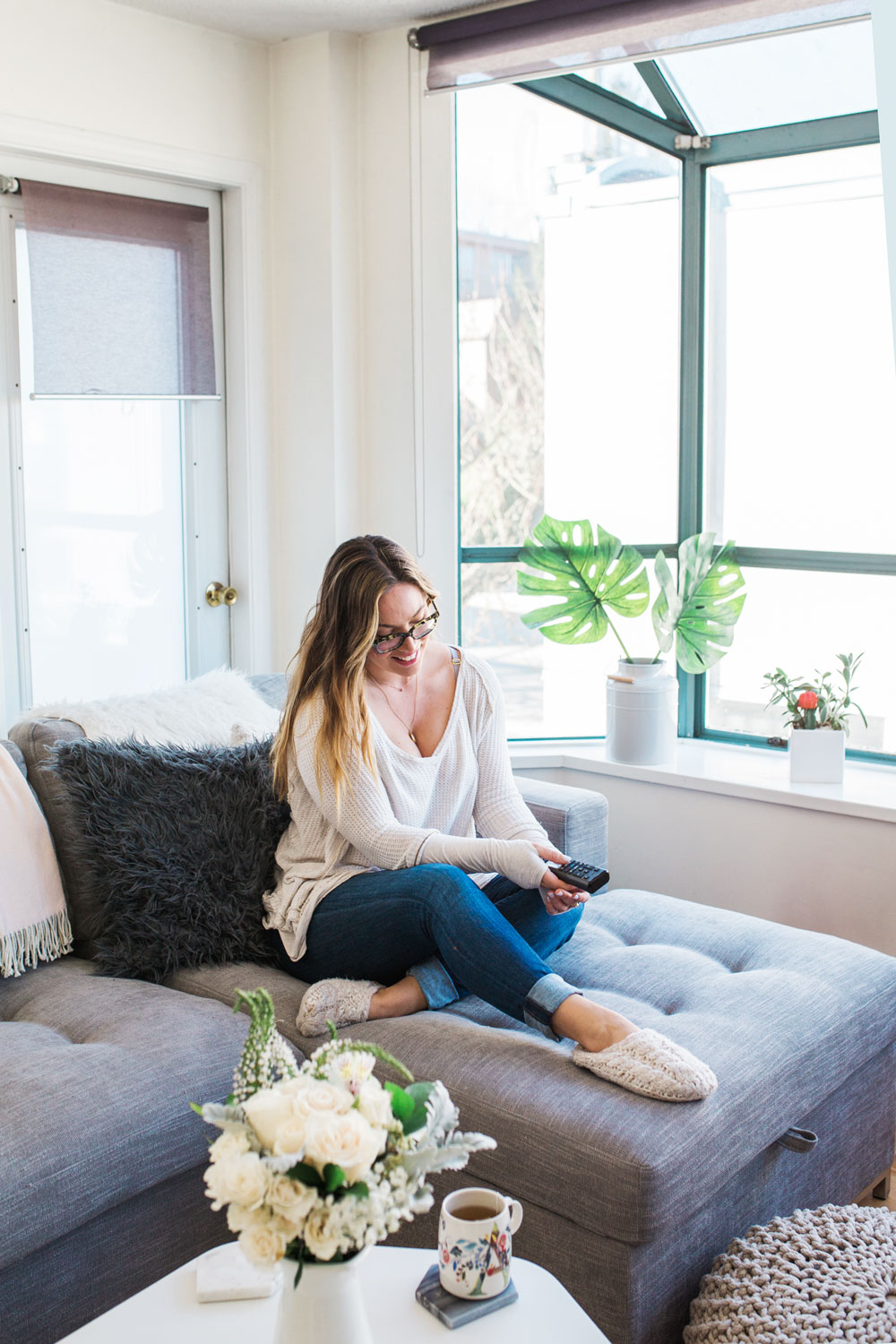 I feel like after the rush of award ceremonies and taking in really epic movies, I get this craving for two things: 1) light sitcoms (looking at you The Mindy Project, my current new go-to) and 2) documentaries. Documentaries can of course still be heavier or cover really important topics, but I just like that it's a change of pace and a different format than movies—I love how I always come away with a new insight or information, and some of them have even been pretty life changing for me.
As I mentioned in my last post, I'm so excited that Shaw has recently incorporated Netflix into their amazing BlueSky TV service. I've been using BlueSky TV for a couple years now and it's rapidly become an obsession in our household—from Matt-friendly series like The Voice to me binging on Real Housewives or Vanderpump Rules when he's gone (or otherwise occupied, he refuses to watch either), it's as easy as holding down the mic button on the remote and saying whatever show you're craving to get taken directly to your heart's desire (which for me is more Erika Jayne and/or Blake Shelton, always). Now with BlueSky TV's Netflix integration, you can do the exact same to cruise through all Netflix's offerings.
So without further ado, these are my 5 all-time fave documentaries that are currently up on Netflix. They're specific to my tastes obviously but I feel like you can watch just about any doc on Netflix and not be disappointed—even if one proves not to be an absolute fave of mine, I still always have some sort of takeaway.

Pumping Iron
Okay, so this one's a bit of a weird pick but trust me, it's really interesting. Matt's always been really fascinated/obsessed with Arnold Schwarzenegger (which I find mildly concerning), a love that's only been amplified by the fact that they share the same birthday so Matt thinks they're kindred spirits. On his urging, I finally watched it and was really surprised by how much I like it. From an athletic/achievement standpoint, it's pretty remarkable to see what he sets his mind to and ultimately accomplishes. He's arrogant beyond belief and I feel so bad for poor Lou Ferrigno in the doc (though things have turned out pretty well for The Hulk), but it's ultimately just a really fun watch.

Iris
I've always been so fascinated by Iris Apfel—you can't work in or love fashion and not have come across this style icon at some point. Even in photos alone, you can just tell that she knows who she is and her style is always such an amazing thing to take in. What I didn't know until I watched this doc though is just how fascinating she is as a person, and how much wisdom she has to impart. At 93, she's got more life, energy and passion than most 30-year-olds. Do yourself a favour and watch this and soak in all the Iris gems.

Man on Wire
Typically, my fave type of documentaries, books, movies, etc. are all about someone pushing their boundaries physically and mentally—whether it's one of my all-time faves McConkey about BASE jumper and pro skier Shane McConkey (sadly not on Netflix anymore, or at least not in Canada!) or Man on Wire, about Philippe Petit, a high-wire artist who crossed the distance between the Twin Towers on a tight line, these just always endlessly inspire me. Petit is so charismatic and it's so cool to see this whole experience told by him—it's definitely a must watch!

Blackfish
This was one that really changed a lot for me. The one thing I care most about is marine life—it's a deep passion of mine and privately, most of my donations and support go to organizations that support it (though maybe this is something I should start doing more publicly if I can find a little home for it on TVOB!). The fact that there is a lot of inhumane treatment of these magical creatures in many aquariums around the world (though not all, a lot are doing some great work too) is something we likely all have known about for a while, but Blackfish uncovered so much more that I didn't know about and really deeply disturbed me. I don't want to give away too much but watch it with an open mind and prepare to come back a little bit changed.
Icarus
This is a more recent one, but I've seen it about 3 times and still haven't tired of it. Without giving too much away, it started off as basically a sports documentary looking into the real-life repercussions and effects of doping athletically, and then it takes a totally insane turn into real-life political drama and you find yourself starting to cheer for a very unlikely hero. It's incredible. I feel like the twists and turns in it are so good that I don't want to give away too much, but please watch it! Was so happy when it won an Oscar this year for Best Documentary.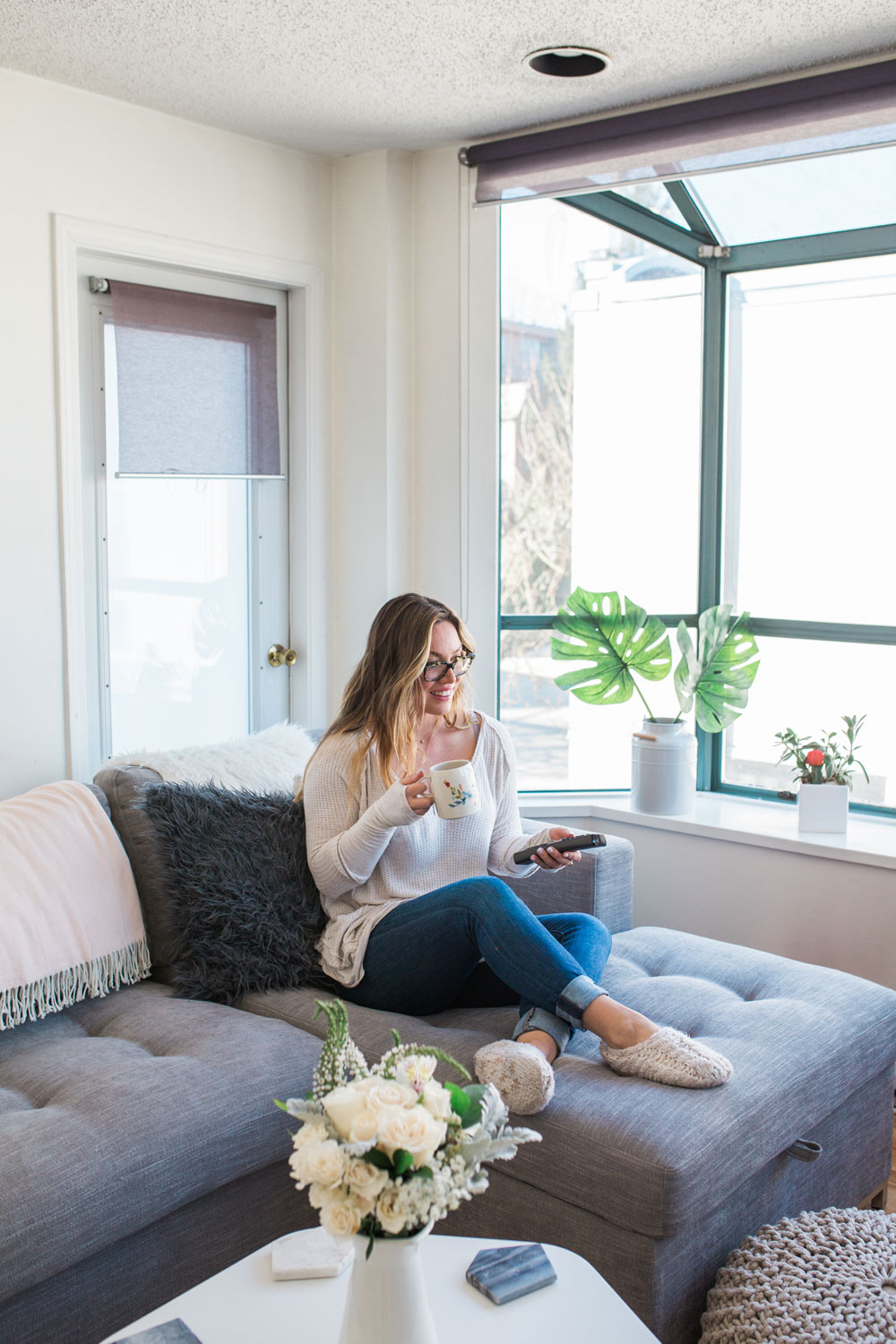 My BlueSky TV has been getting quite a workout lately as I've been binging on these and other new docs—I can't wait to share more of my faves soon. I feel like I discover a new one every month or so! And on that note, a couple other honourable mentions are Twinsters and Happy—both seriously feel good options!
Learn more about Shaw's amazing BlueSky TV service here!
Photos by Kat Willson
This post was created in partnership with Shaw but all opinions are my own.