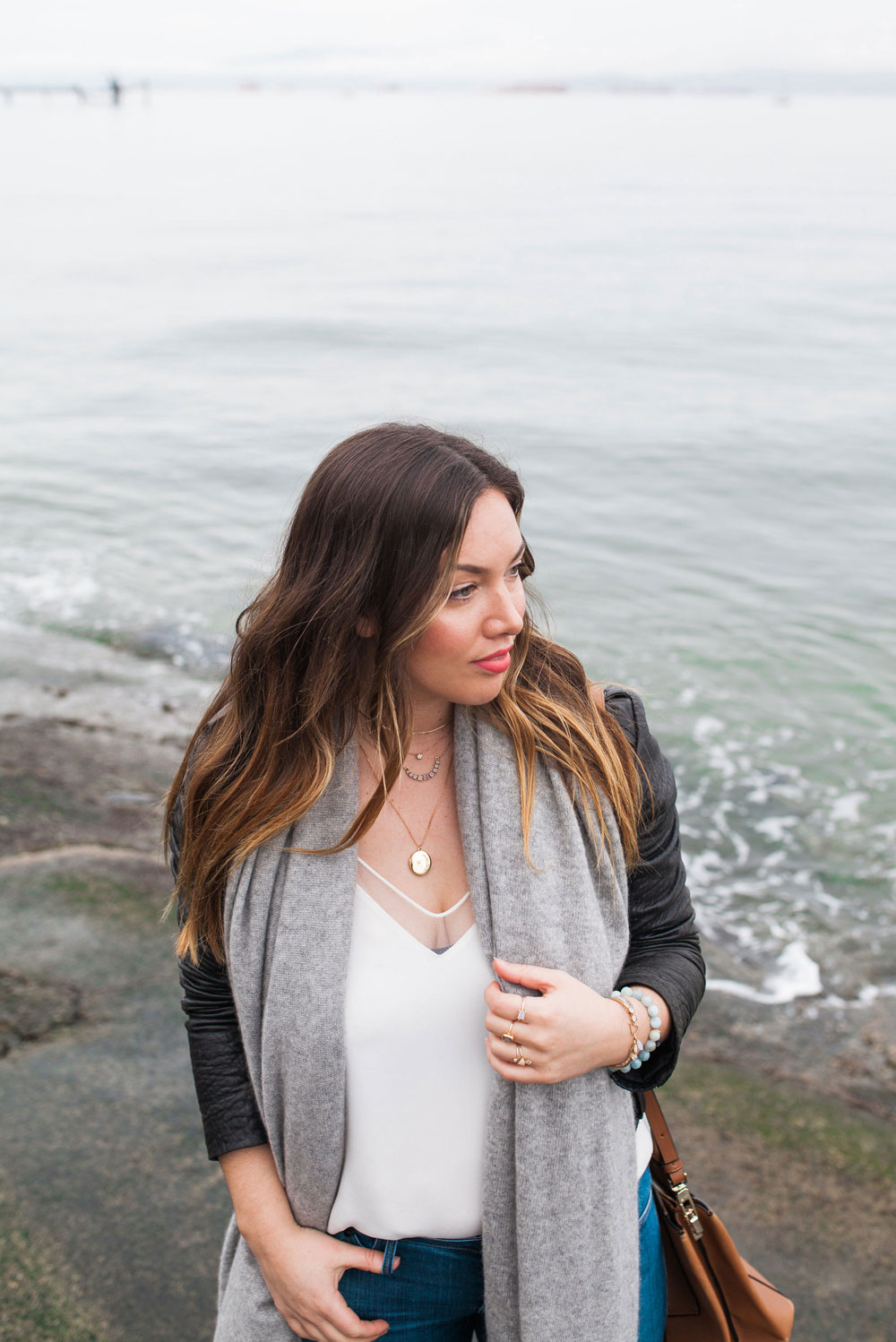 Today is a very exciting day because later tonight (around 8:35PM PST to be exact) over on my Insta, I'll be giving away one of my fave pieces ever by the unbelievably talented Leah Alexandra! You may have noticed Leah's pieces highlighted in basically every single one of my outfits since we first connected a few years ago—in person, Leah is insanely stylish, yet easy-going and effortless. Her jewelry is basically a perfect reflection of that, made to elevate every single look but in the most easy way and the pieces are made to be stacked and layered one on top of another.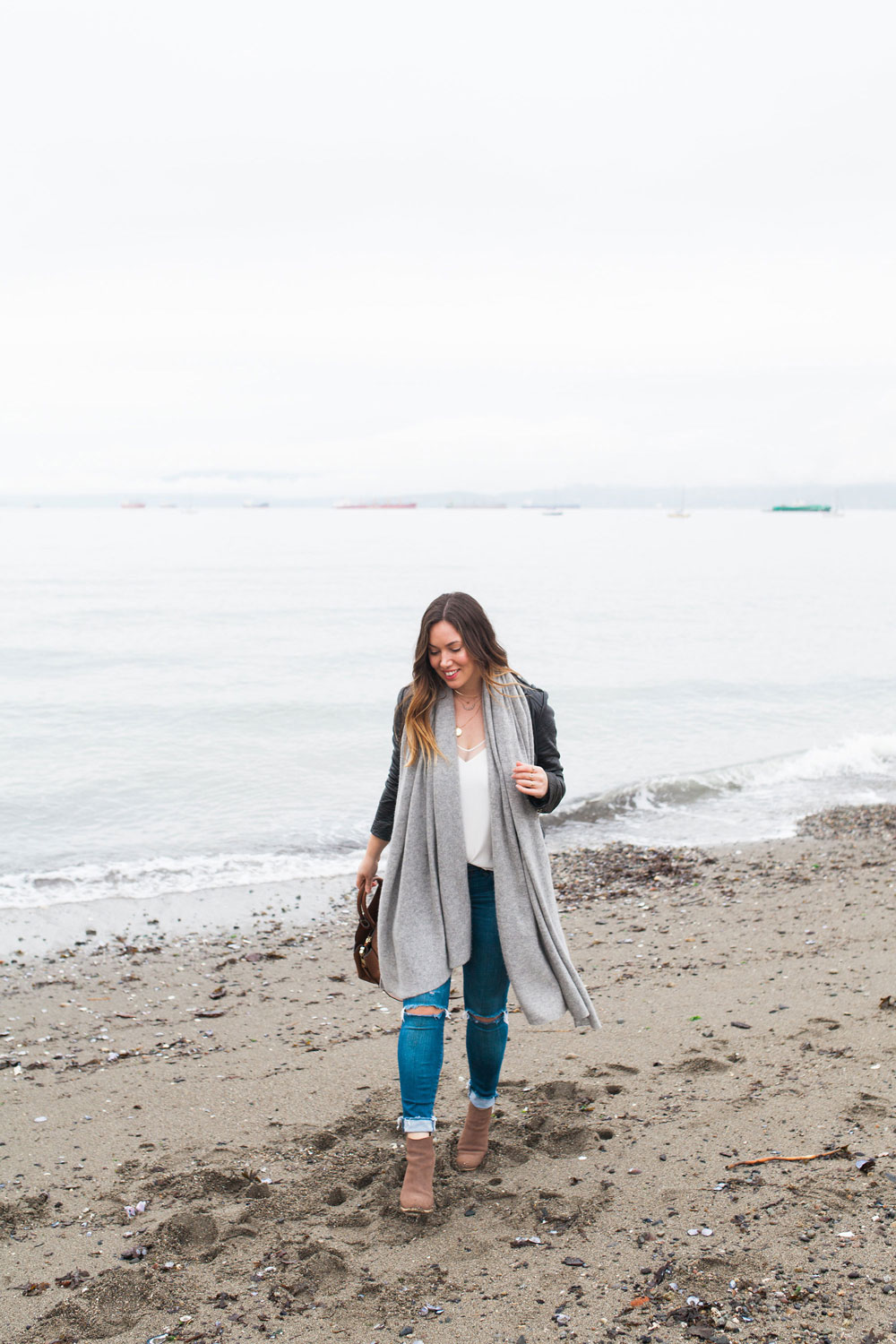 As an h-core hippie in so many ways too, I love that Leah puts so much attention to the materials used, whether it's rose quartz, moonstone or jasper—I use the healing elements of crystals pretty much every day around my house and during meditations, but the easiest and prettiest way to incorporate crystals is in jewelry. I love how she even breaks down all the gems she sources around the world over in her journal! But before the giveaway kicks off, I wanted to share a few of my favourite ways to layer Leah's jewelry!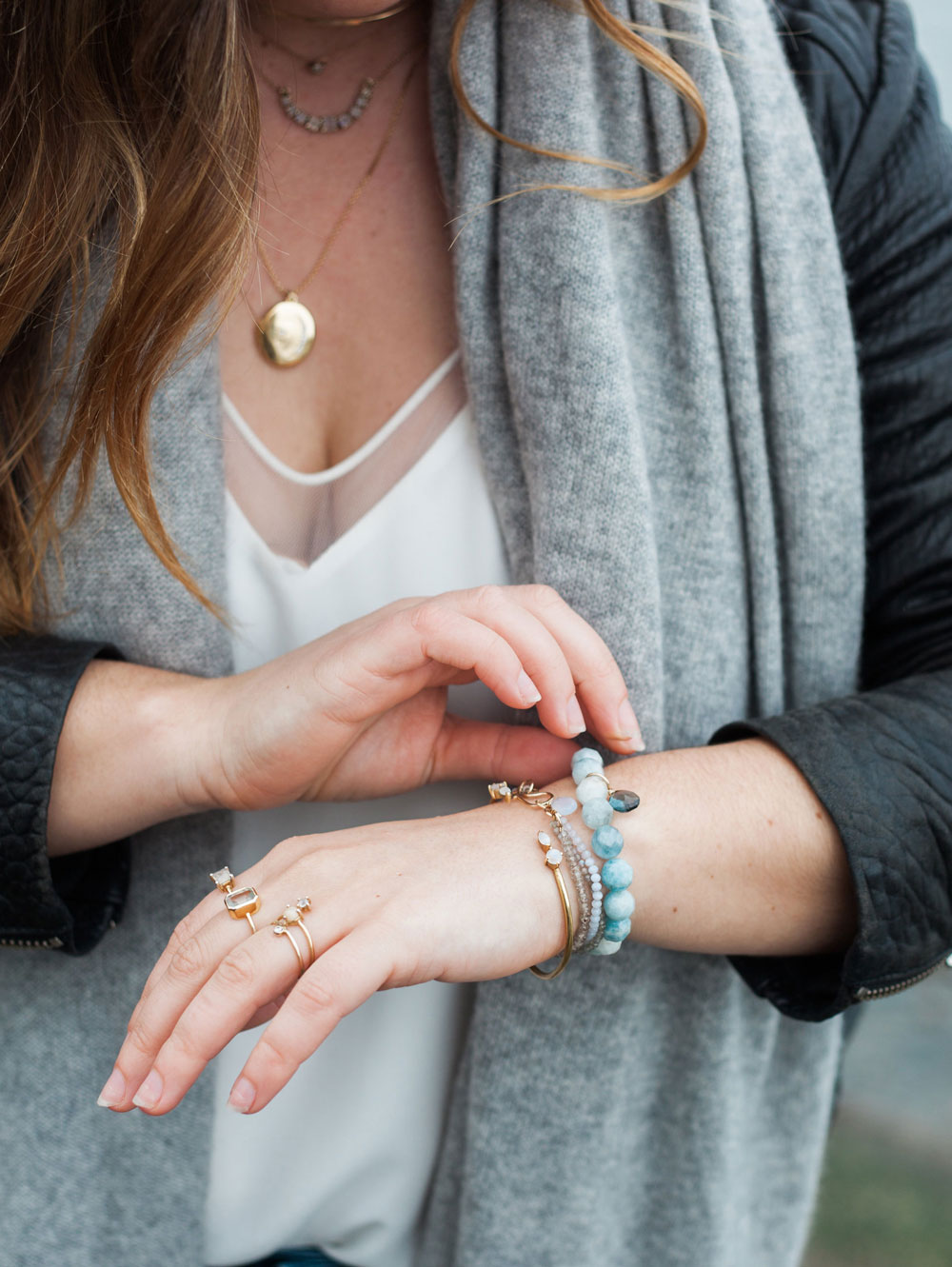 For newbies, there's nothing easier than just layering a few dainty necklaces at different lengths—just focus on smaller lockets or pendants so that it doesn't overwhelm! I am especially obsessed with Leah's moon locket which I'm giving away tonight so that kind of serves as the centre piece, with smaller or daintier pieces added above it along with the prettiest delicate choker. My usual strategy is to pick the focal piece and then layer with lighter pieces around it.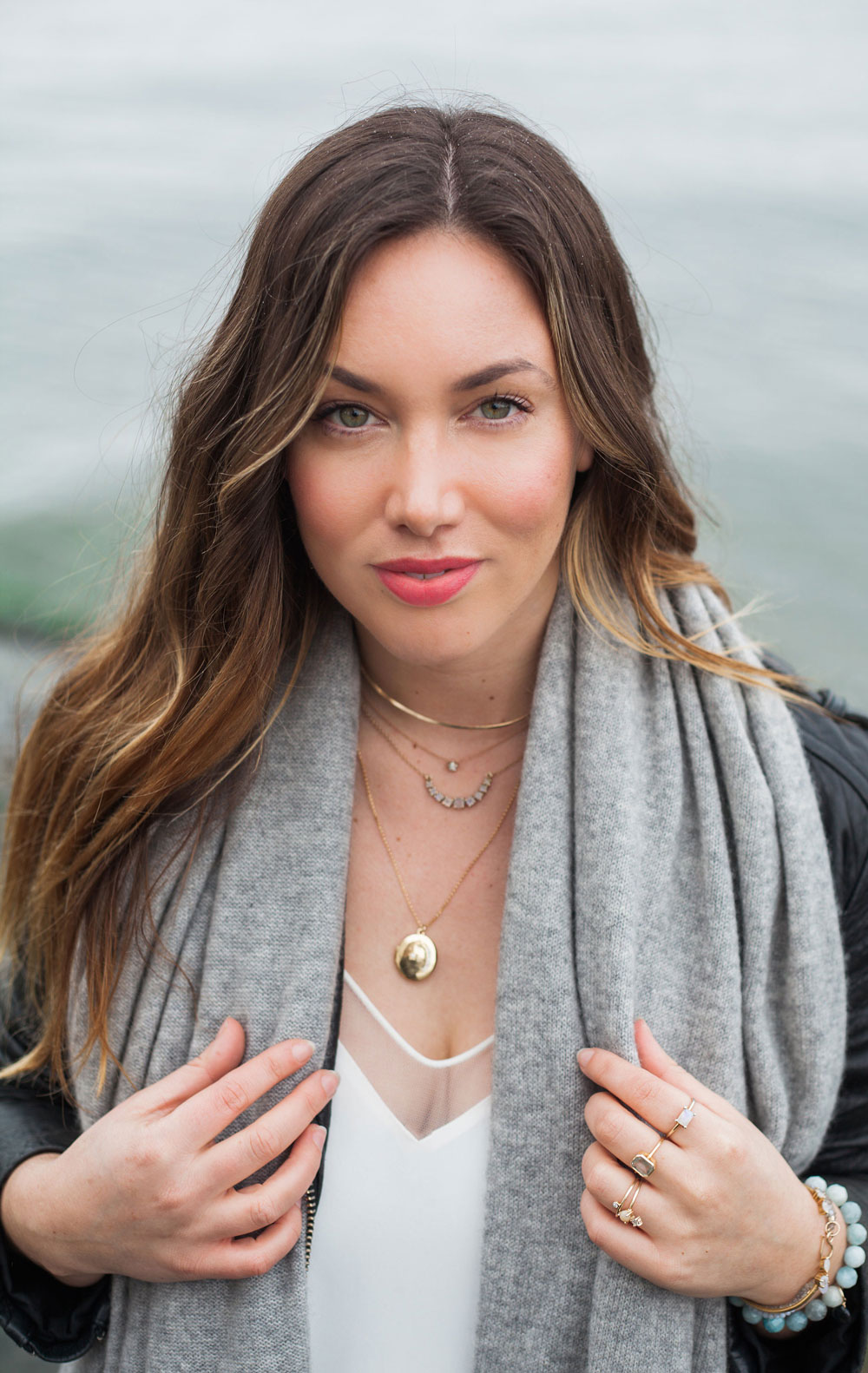 The same general approach always works well for bracelets too—I love picking a chunkier piece or more colourful bracelet like the Social Aquamarine bracelet and then stacking on the delicate gold bangles and daintier beaded bracelets! Also key is mixing metals and stones—I think it just makes for a more interesting look, though if you're nervous about mixing metals, going for rose gold and gold is the easiest way to mix it up a bit!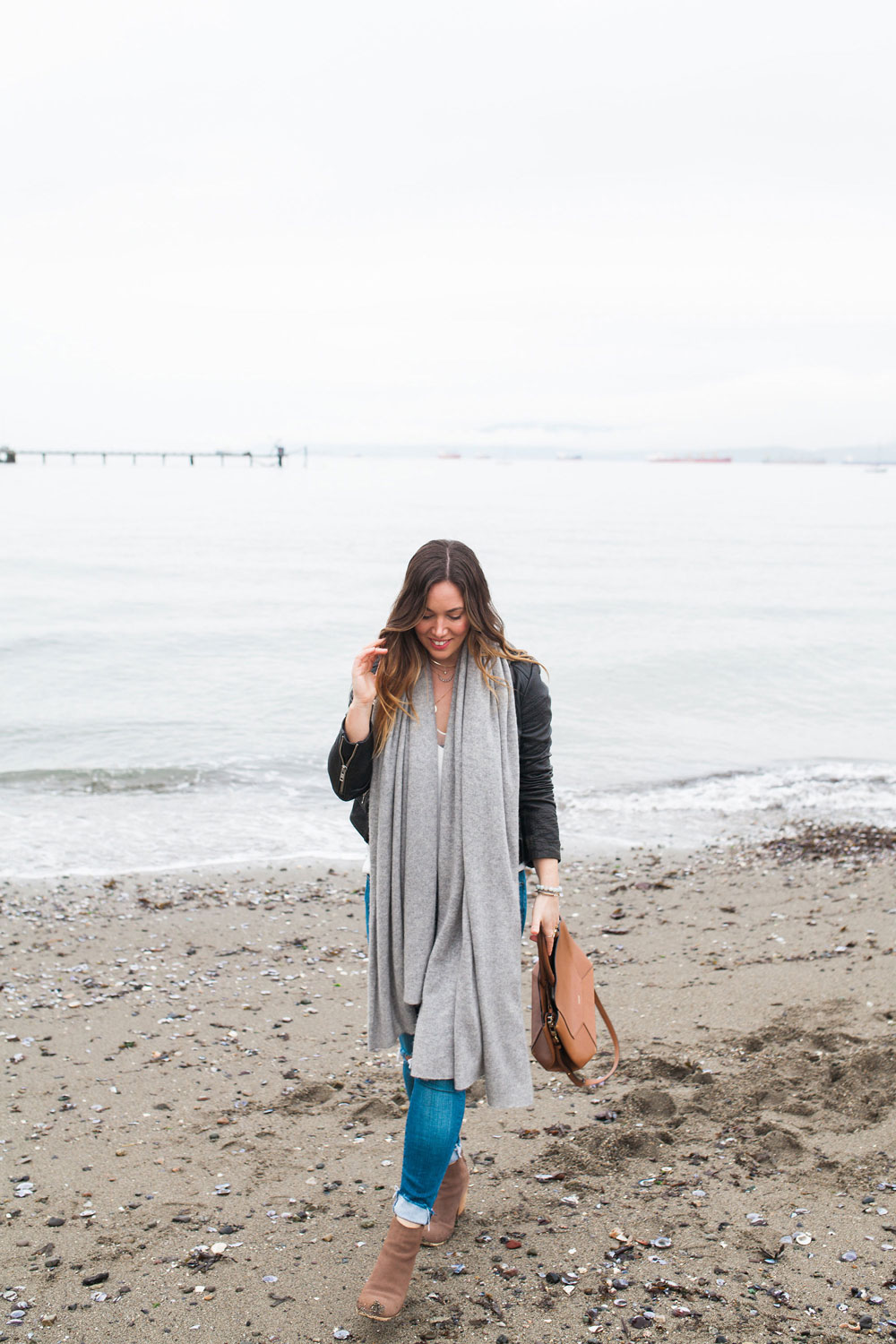 Finally, rings—I'm not the biggest fan of my fingers (always wish I inherited my mum's thin, long, elegant fingers!) so I try not to stack too much on to one finger, but I've figured out ways to stack that work well for me. Leah has pieces that literally fit together perfectly, so whether it's the Rainbow Ring with the Opal Ring or even just stacking a band and oval cut together, the main trick is to pick daintier pieces and just stack them on. I wish I could do chunkier pieces together but my fingers just aren't dainty or long enough.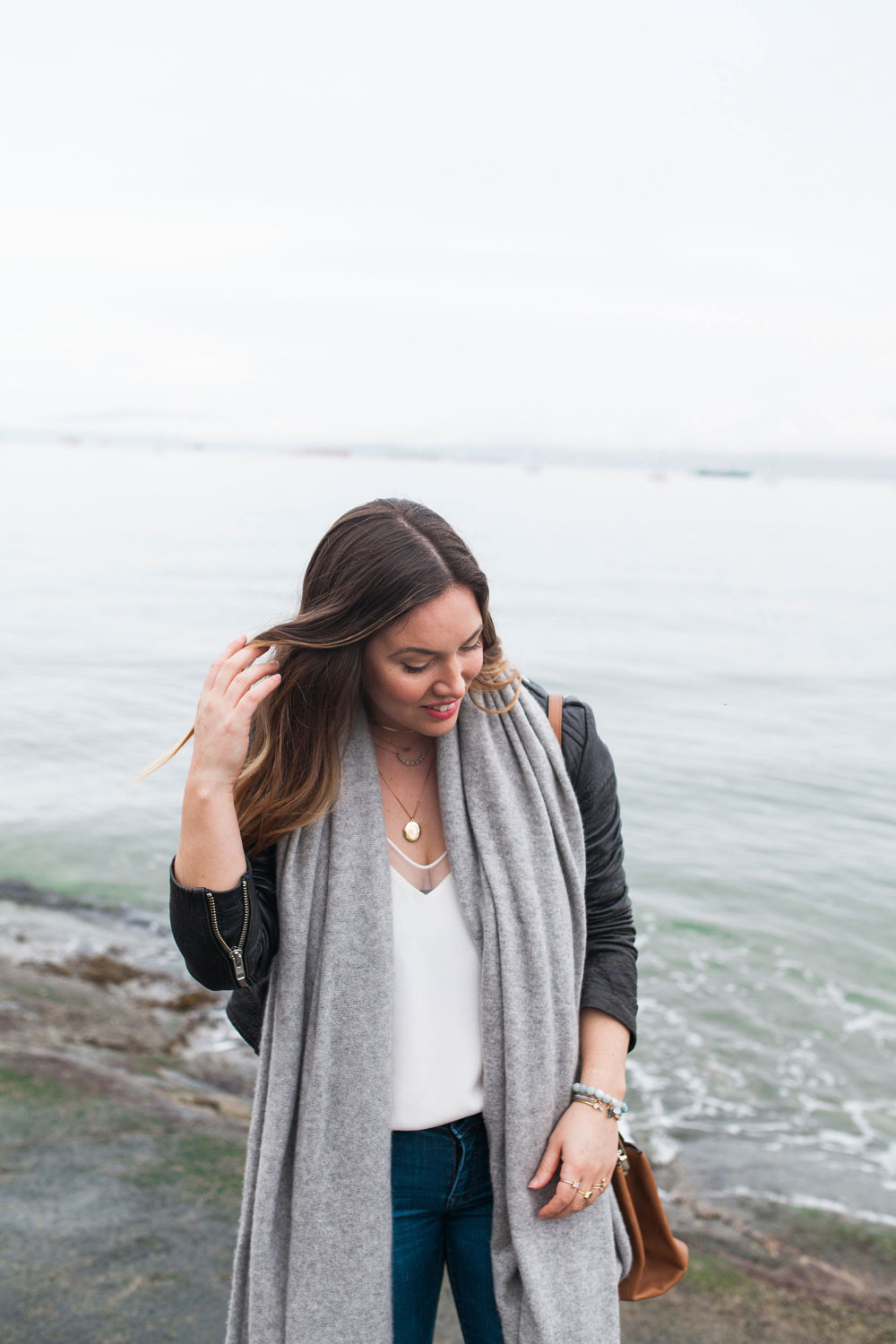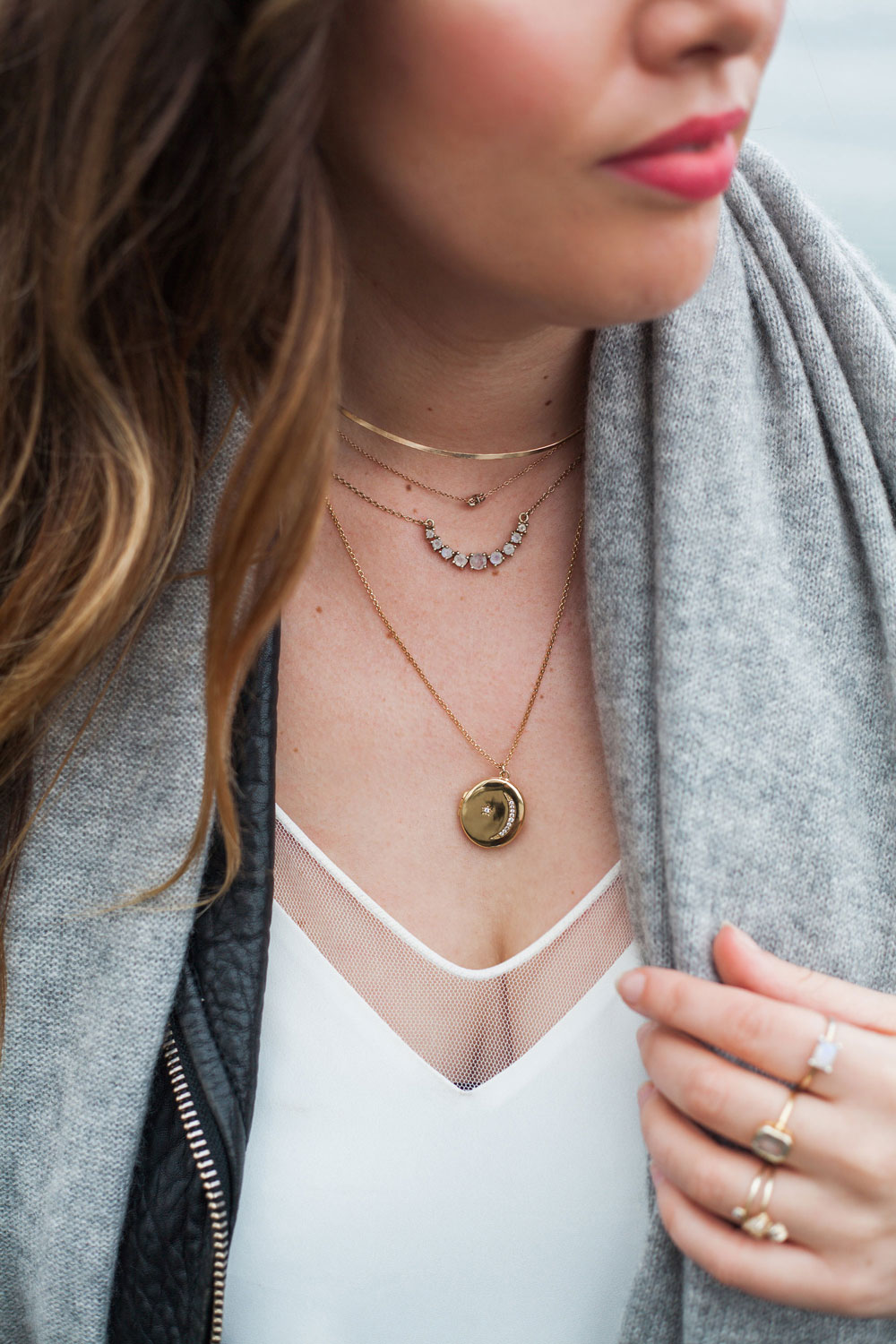 What I love most about layering on the jewels is that you can go super low-key with the rest of your outfit and feel totally put together. This is basically an outfit of all my classics (my go-to Mackage leather jacket, my fave Mavi skinny jeans, my ankle boots and my forever favourite travel wrap by White + Warren, plus a classic camisole by Aritzia) and while it's super classic and basic, I feel so much more pulled together thanks to my jewels. Just a super effortless upgrade to any look, and one that is so easy to throw together once you have a couple layering tricks under your belt so that you can literally toss it all on as you run out the door!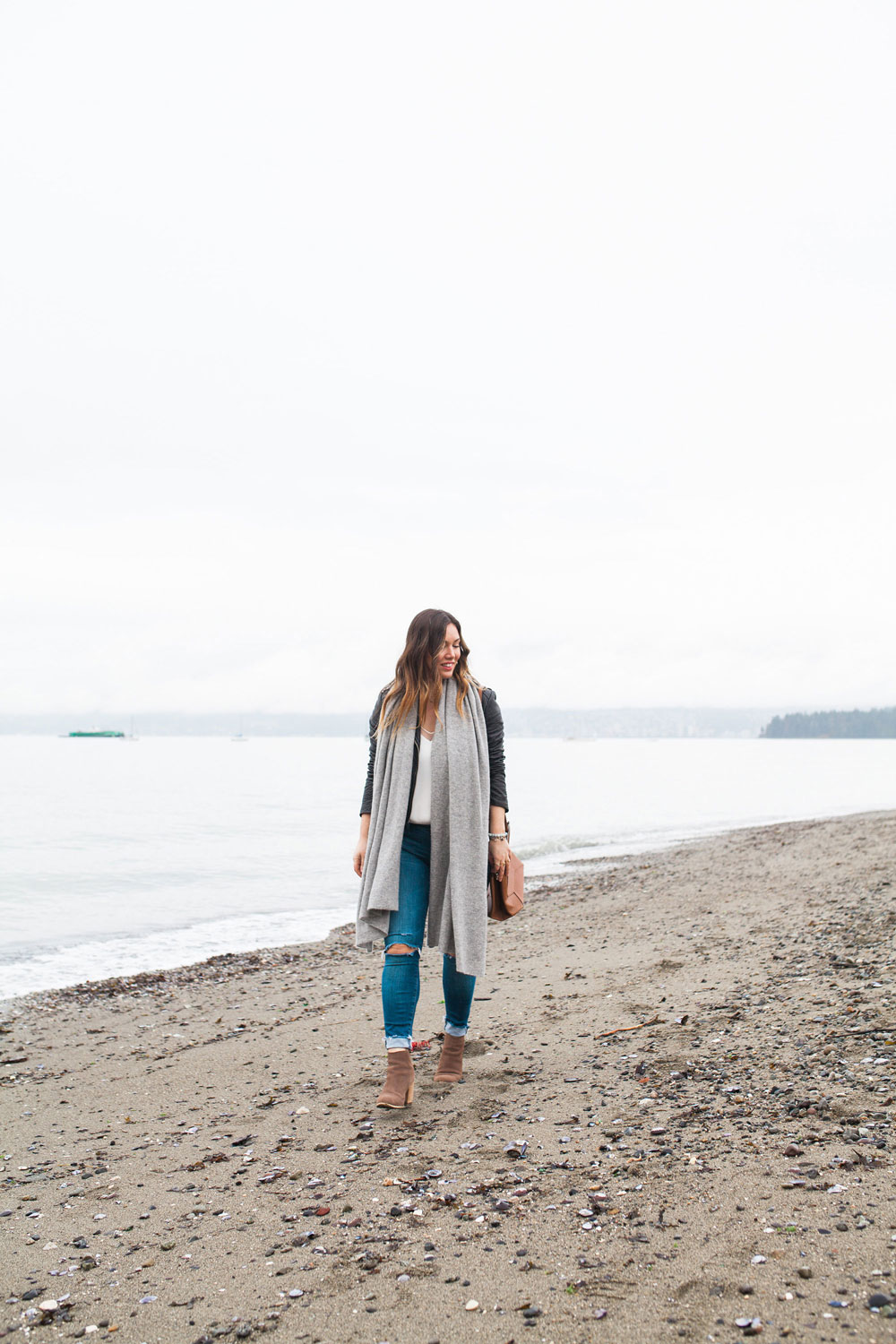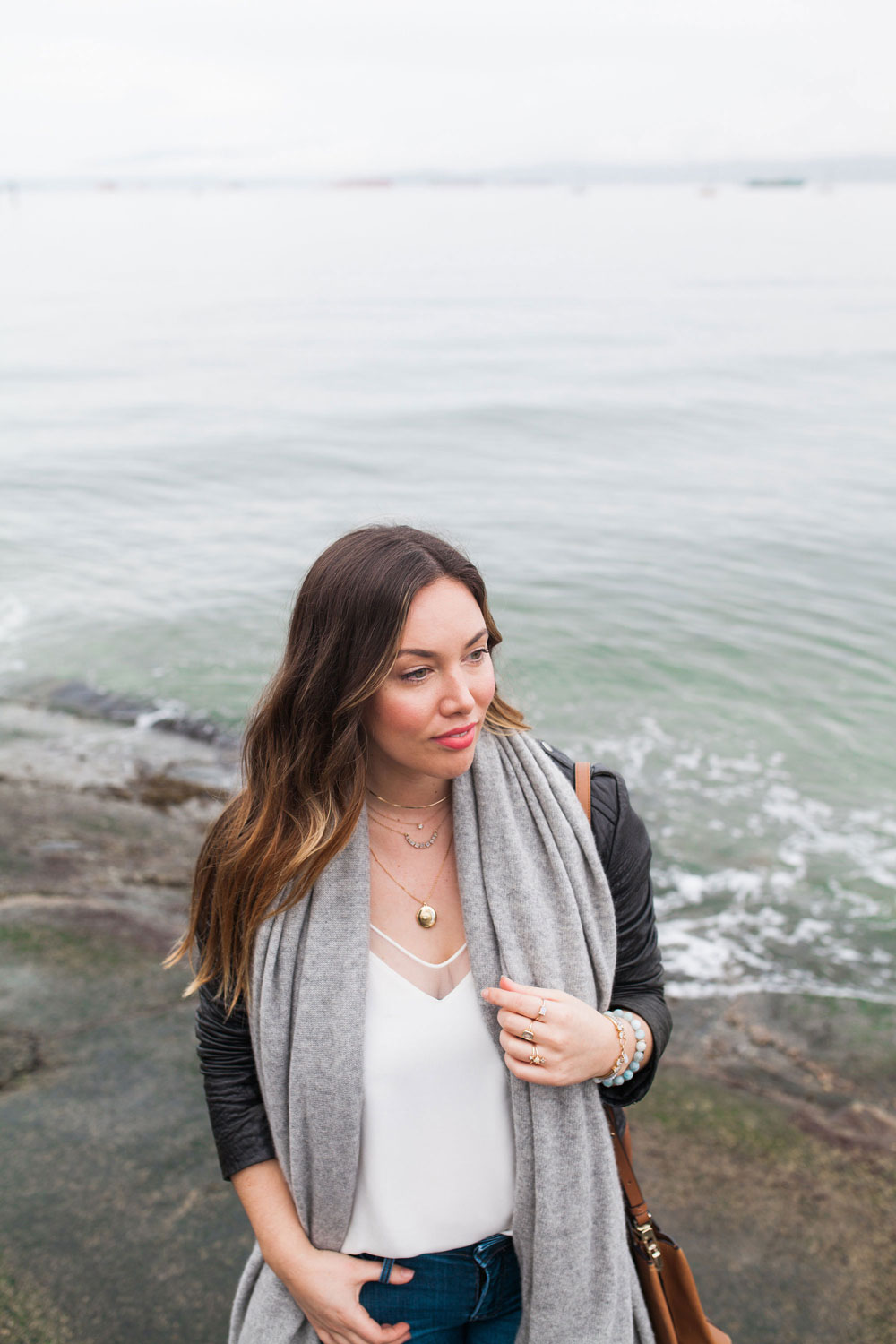 Make sure you stop by my Insta later on tonight and if you want to learn more about Leah's amazing pieces, stop by her site here!