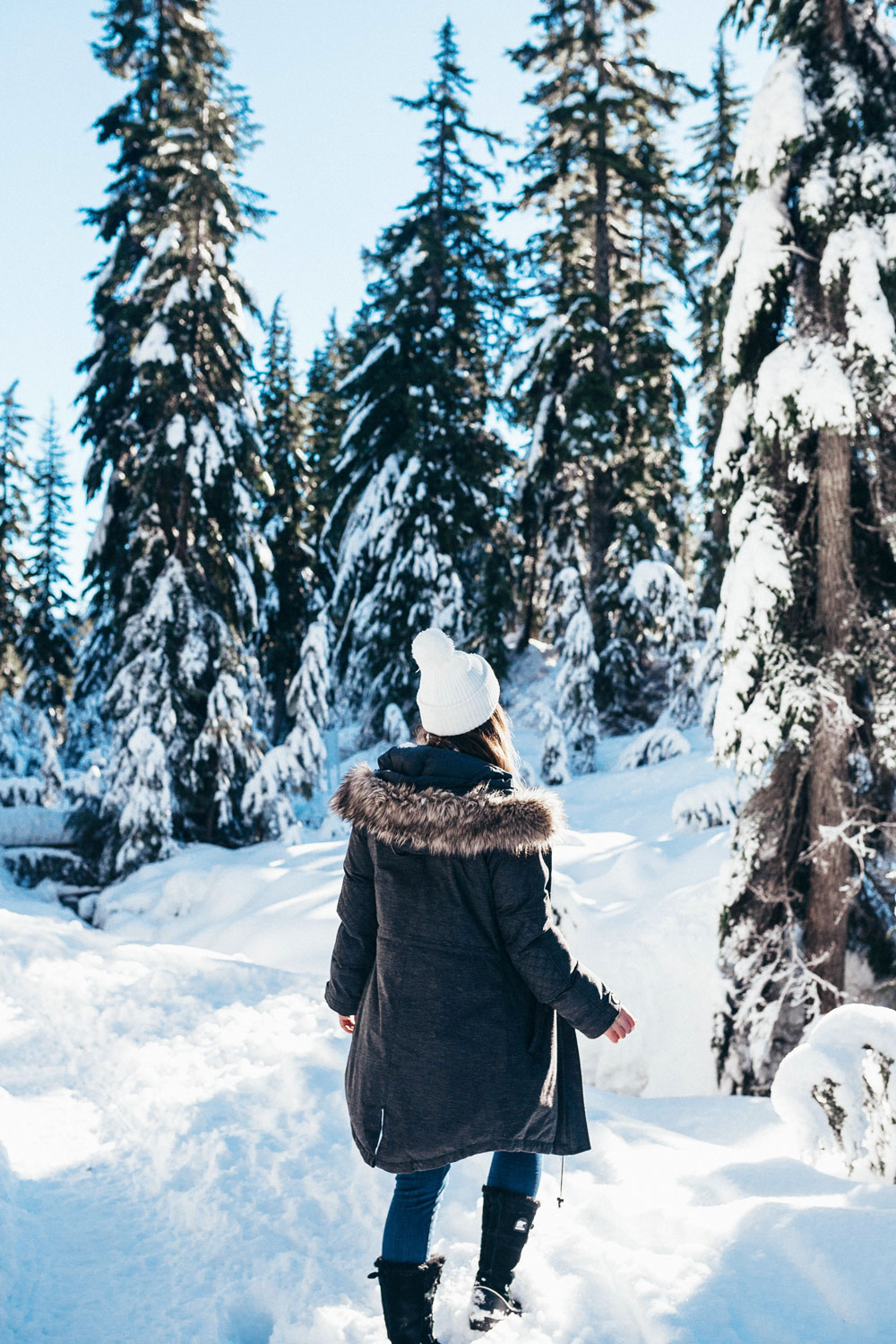 As is often the case, I'm writing today's post because I'm trying to hold myself accountable to following through on whatever the story is about as much as I'm sharing with you guys! I've spoken before about having experiences with SAD to some degree every winter—as I've gotten older, it's become really apparent that so many of us deal with "the winter blues" to varying degrees and that I wasn't alone in this annual tradition of just feeling a bit more down than usual come wintertime. Fortunately, the older I get, the more it also doesn't seem to hit me in quite the same way, probably because I'm so actively working to overcome SAD around this time of year and learning better strategies each year.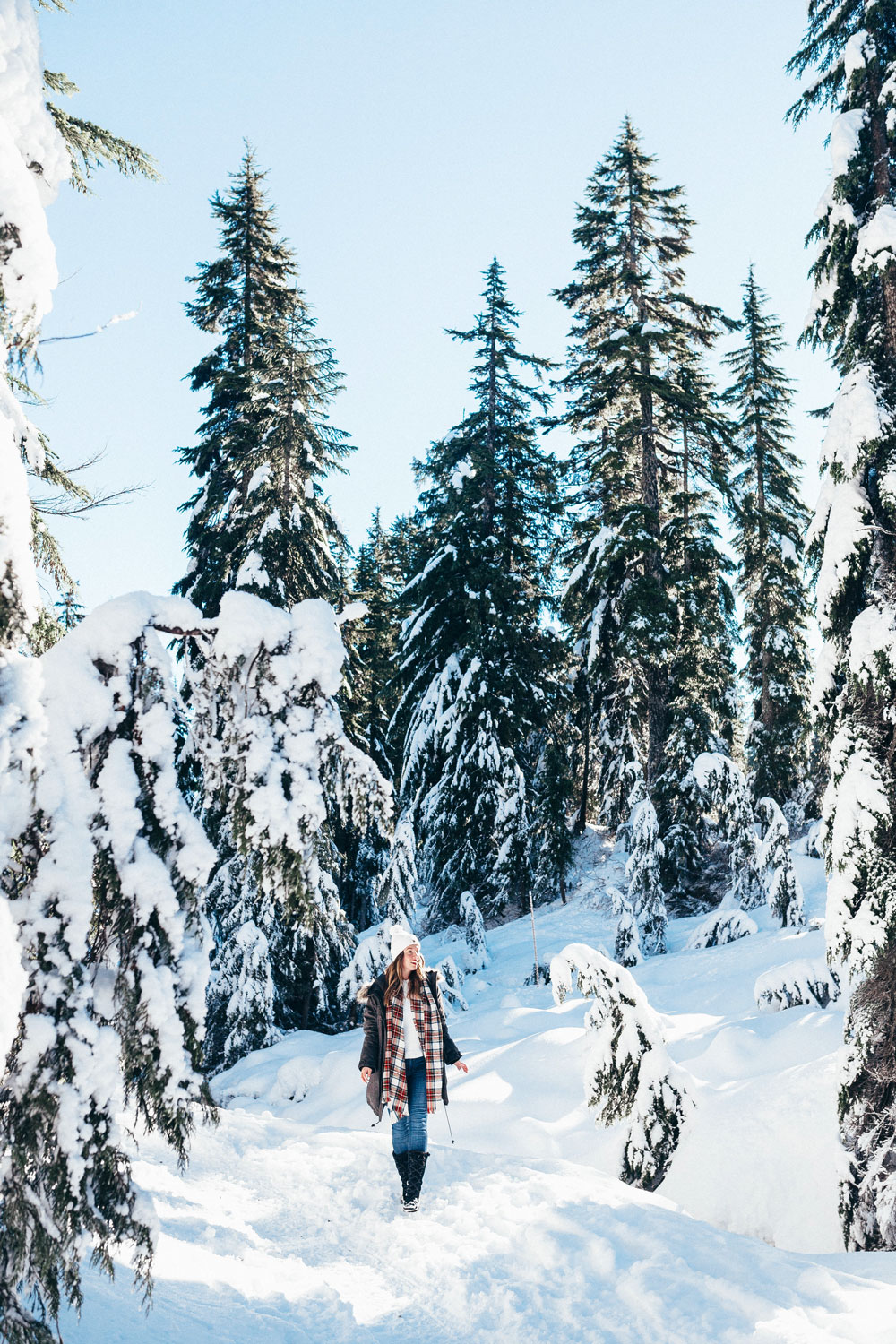 So whether you really get struck down with SAD (which always seems to hit hardest in January, doesn't it?) or just feel a bit more blue during these cold months, here are 5 things I do around this time of year that really helps me not only get through the season, but actually enjoy it too!

GET MOVING
I'm currently in a Parks & Rec binge session this past month and Matt and I laugh at how creepily similar Chris Traeger and I are. If there's anything that helps me out when I'm either feeling down, getting into that winter slump or even just needing to work through a problem or situation through movement, it's getting a serious sweat on, just like my friend Chris would. Spin, weightlifting, pilates, hot yoga, whatever it is, I'm getting my endorphin fill at least 5 times a week in the winter. It is the number one thing I do to keep my mood elevated. If you need any tips on motivating you to get moving, check out my #The2018Reset workout that you can do literally anywhere! And while I like to do my workouts out of the house because it also helps me get some Vitamin D in (more on that in a  second), if you really can't make it out or just don't want to go out in the darkness, between Yoga With Adrienne, The Tone it Up Girls, BBG & just about a million other workout options, you can definitely find a way to sweat right in front of your TV or laptop as a Plan B!

GET OUTSIDE
No matter what, I try to get a bit of light in every day, even if it's pouring rain! Sometimes that can mean I just run my errands with an umbrella overhead (i.e. yesterday, such a miserable day!) or if we get the odd sunny day, I might really spend as much time outside as possible. Other than just the day-to-day light exposure, trying to get out in nature is so key—if you're a skier or snowboarder then you probably already know how amazing winter can be up on the mountains, flying down a hill with white snow all around, but even if you're not inclined to either, calling up a friend and going for a jog, hike, longer walk by the water or if it's a drier day, even bundling up for a bike ride will give you so much life and energy! We're lucky too here in Vancouver that our mountains are so close—even if you're not up for a hike, heading up to Cypress or Grouse for some walking around and exploring (plus Grouse has wintertime activities) is so fun—just check out this post where I break down how to dress for the snow! It's really those outdoor activities that I miss the most come the winter, so even though they take a bit more inertia and effort to do, I try to really get outside as much as I can. For those who need it too, a light therapy machine apparently does wonders—I've never gotten one but am definitely eager to try one out!

EMBRACE HYGGE
There's a reason that the countries that get the coldest, longest and darkest winter months are the ones who have most perfected the element of hygge, which for those of you who haven't heard of it before, basically means creating an atmosphere of warmth and coziness, often with those we love. I've been in a major nesting vibe this year (if our living room updates have been anything to go off of, plus we have the bedroom coming up very soon!) and it's made the winter so much more bearable for me to have a place that makes me smile when I walk into it. If I'm inevitably going to be cozying up more inside, then now is the time to get that piece you've been lusting after, to light the candles you never use, to reassess energy flow and see if you can move some stuff around, to totally purge your place of all the things it doesn't need and all in all, just making it a space that inspires joy and a sense of warm coziness. While is definitely the season of Netflix binging, I also try to take some downtime from screens and read more, do more journaling, etc!

MAKE LIKE THE PLANTS DO
And by that I mean, listen to your body during this time of year and follow the rhythms we see in nature. What do a lot of animals, plants etc do around this time of year? They slow down. They rest. They nurture themselves so that come spring when it's time to bloom, they've taken that downtime to grow, to nourish themselves and to sleep. I feel like it's not naturally in my nature to take a lot of alone time and to be at home so much, but after December when I'd just come back from months of travel, got slammed with an insane month of work and then had my usual bonanza of family commitments to keep up with over Christmas, I felt really burnt out and have been trying to really respect what my body's telling me. So for the first time, like, ever, I've been taking naps! And you might notice I've pulled back to only posting 2-3 times a week here. I also have cut down on a lot of unnecessary events, social things, etc while I'm taking the time to just reset and really practice some self-care. So instead of resisting that natural inclination to sleep more, eat more stick-to-your-ribs meals, etc, think about ways of honouring those natural instincts in ways that will keep you on track with health, work etc.

REMEMBER—IT'S JUST A SEASON!
This one's key for me! I am the most impatient person—if I didn't train myself to take things day by day, I'd get so frustrated in a really short period of time. On days where I really feel more down (usually that means on more miserable, 24/7 rainy days/weeks), I remind myself to just take it a day at a time and that this season (like all other seasons) will pass soon enough and that I may even miss it a little when it's gone, even though I'm not the most "wintery" person out there! So I remind myself that it's just a couple months of shorter days, more hygge times at home, longer sleeps and colder temps before I'm running around in the sun again and somehow, that helps me not only not feel that awful feeling that winter will never end, but to actually enjoy this quieter time too.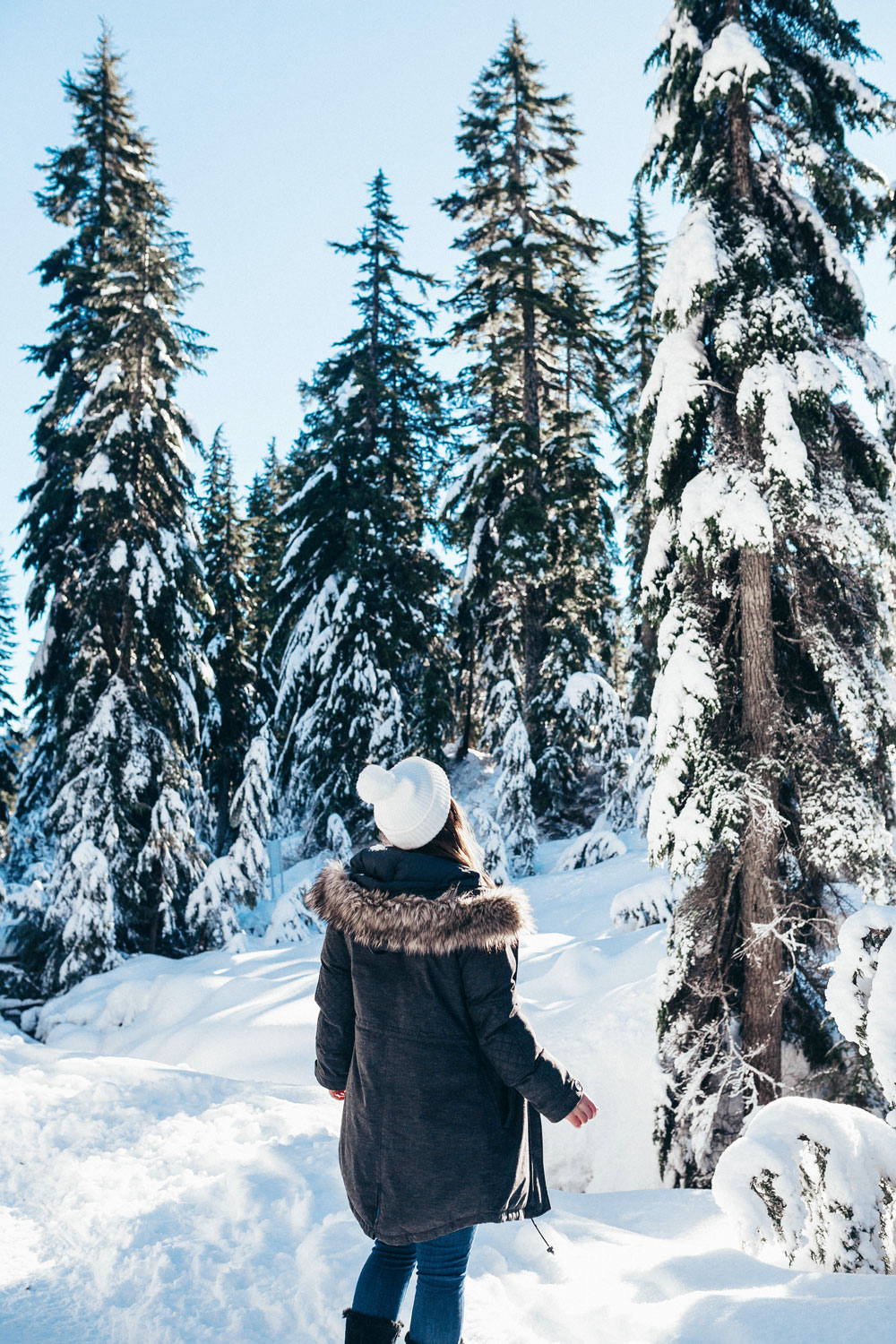 What about you guys? Are you winter people, or do you struggle with the season too?