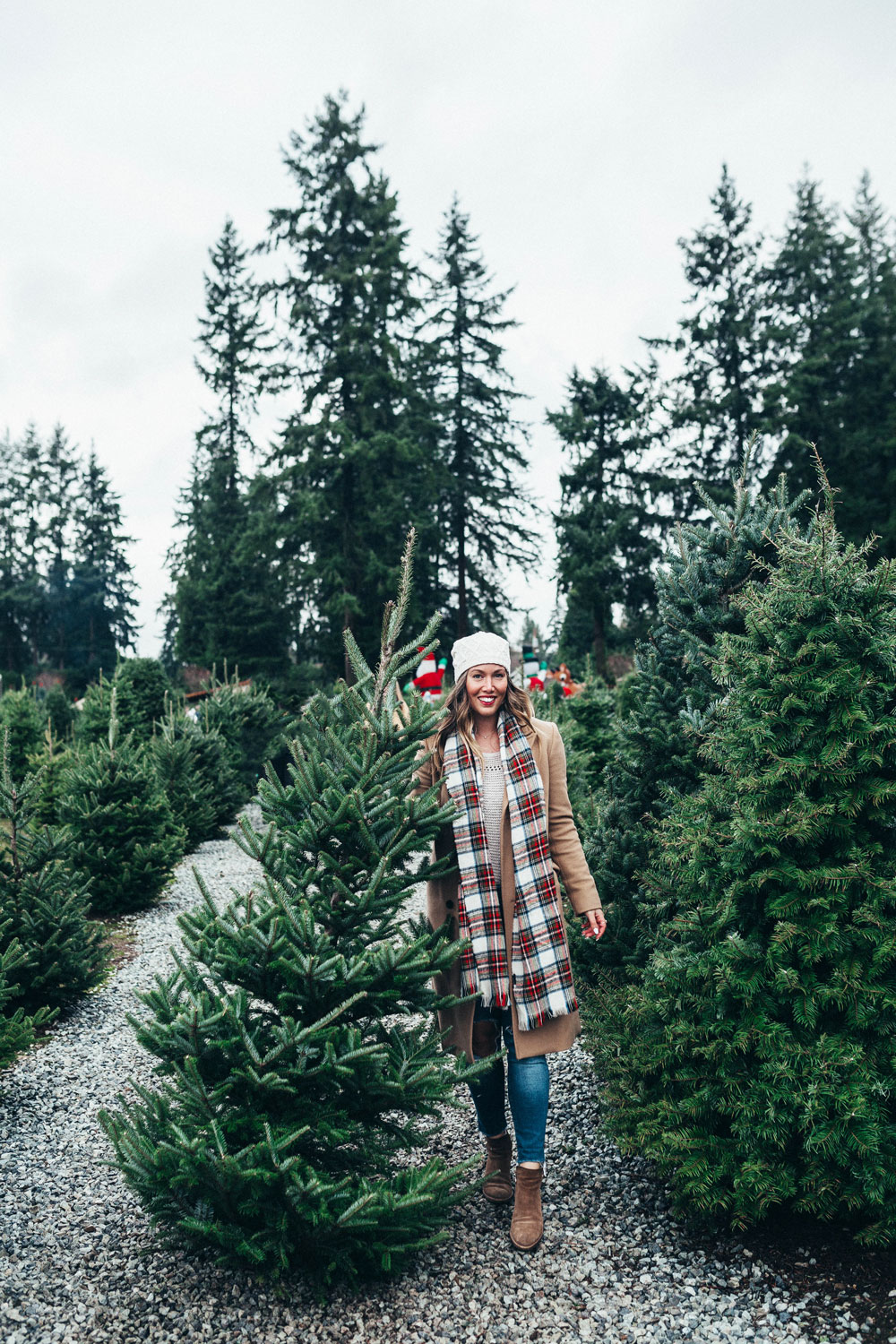 I don't know about you, but I feel like December is already speeding by—I honestly live for this time of year and all the joy that the holidays brings me without fail, but something about this season just always feels a bit harried and rushed. I'm trying to be really conscious about spending that quality time with my loved ones and being fully present while doing it, which is why having traditions is key for me! My family is insane with Christmas traditions and Matt and I have created our own as well (something which we've had to carve time out over the years because both of us are super close to our families, and both our families are Christmas fanatics!).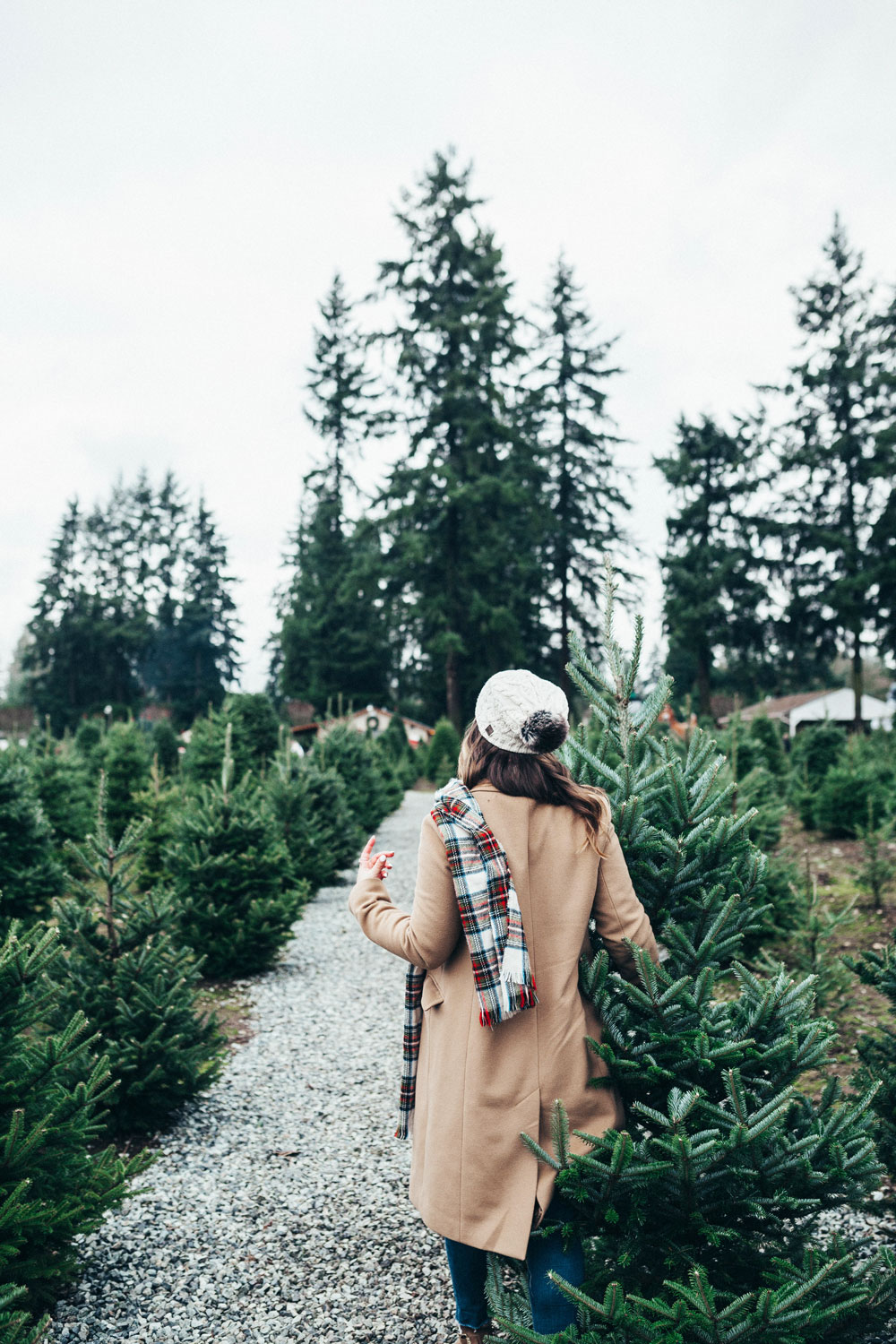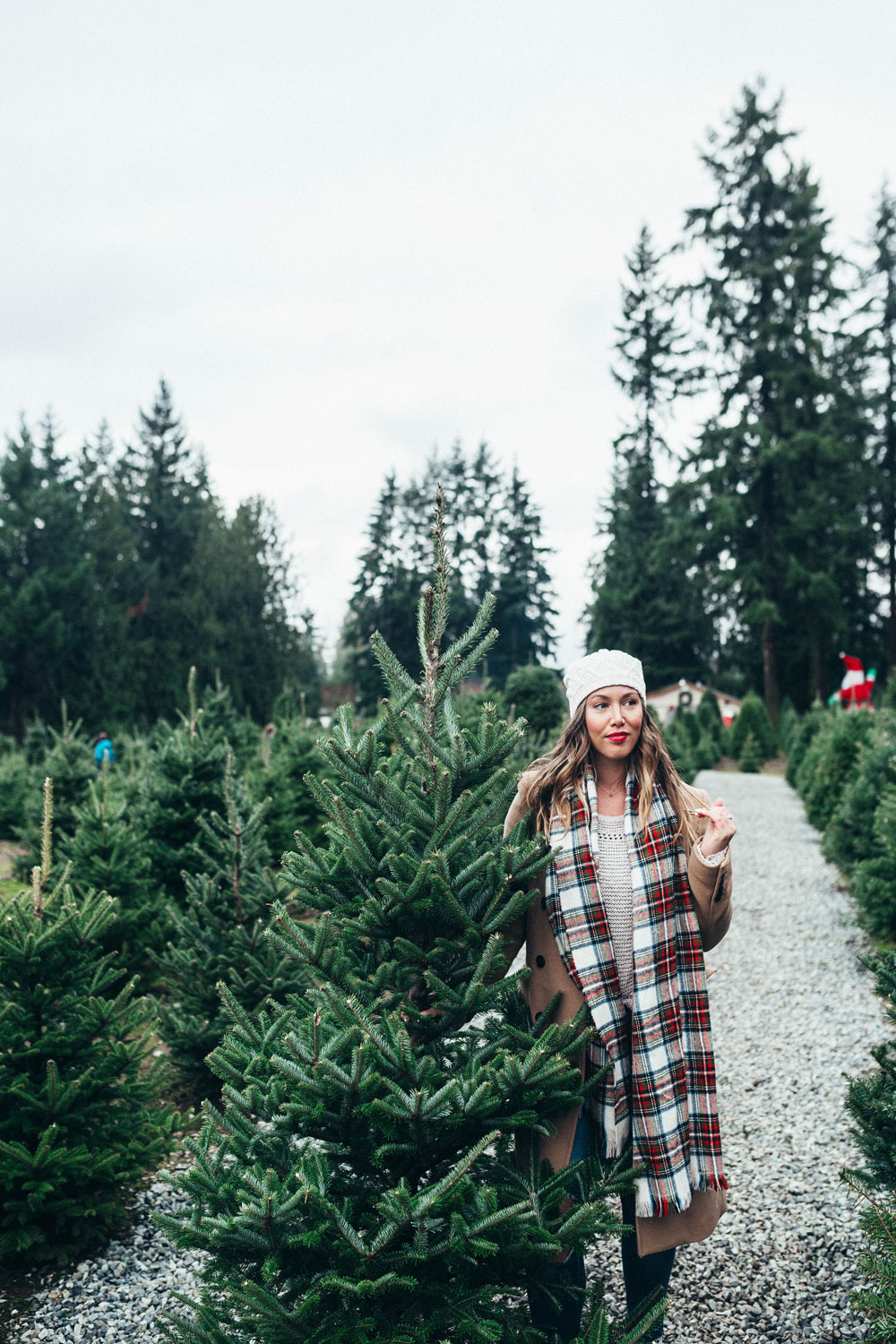 I wanted to share a few of my favourite traditions today so that whether you need some new ideas to get together your family or are trying to create some new ones either as a couple, with your children or as friends, you have a wee bit of inspo! Or if you're like me, I just love all things holiday-associated so I love just seeing what other people do every Christmas!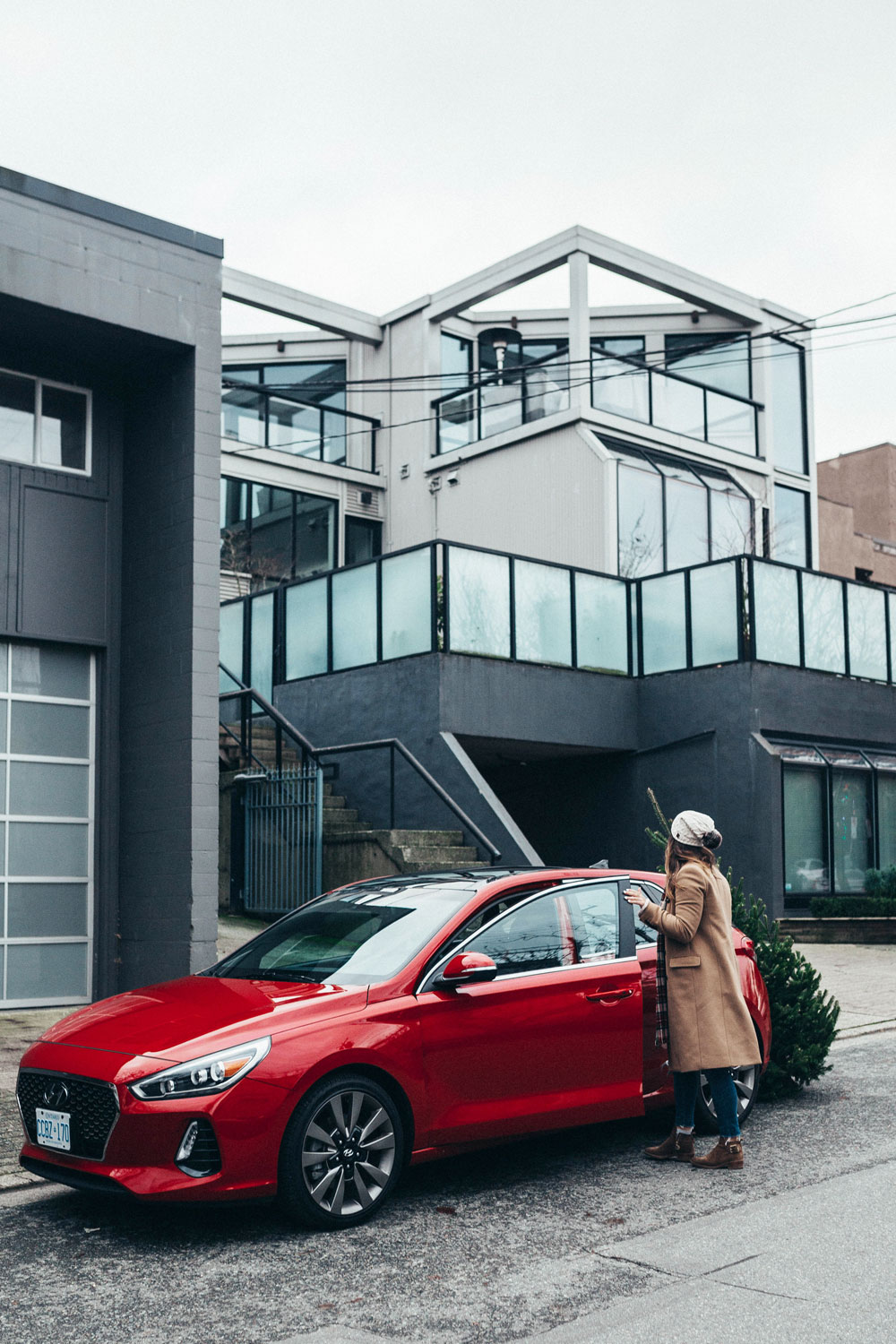 First up, the Christmas tree cutting—I don't think too many children know how to wield a saw and cut down a tree properly, but my dad (who actually was a lumberjack while he was putting himself through university!) made sure we all knew how to cut down our trees. We always head out to Langley to go to Frosty's—it's something that always signals the beginning of the season for me! For my family, we get one big main tree where all the presents go and then one for the front room, which gets some Ukrainian decorations as a nod to my mum's Eastern European heritage (my dad's English, Scottish and Irish, so I'm pretty mixed!). Since Matt and I got our place together years ago, we always get a smaller guy for our own place too!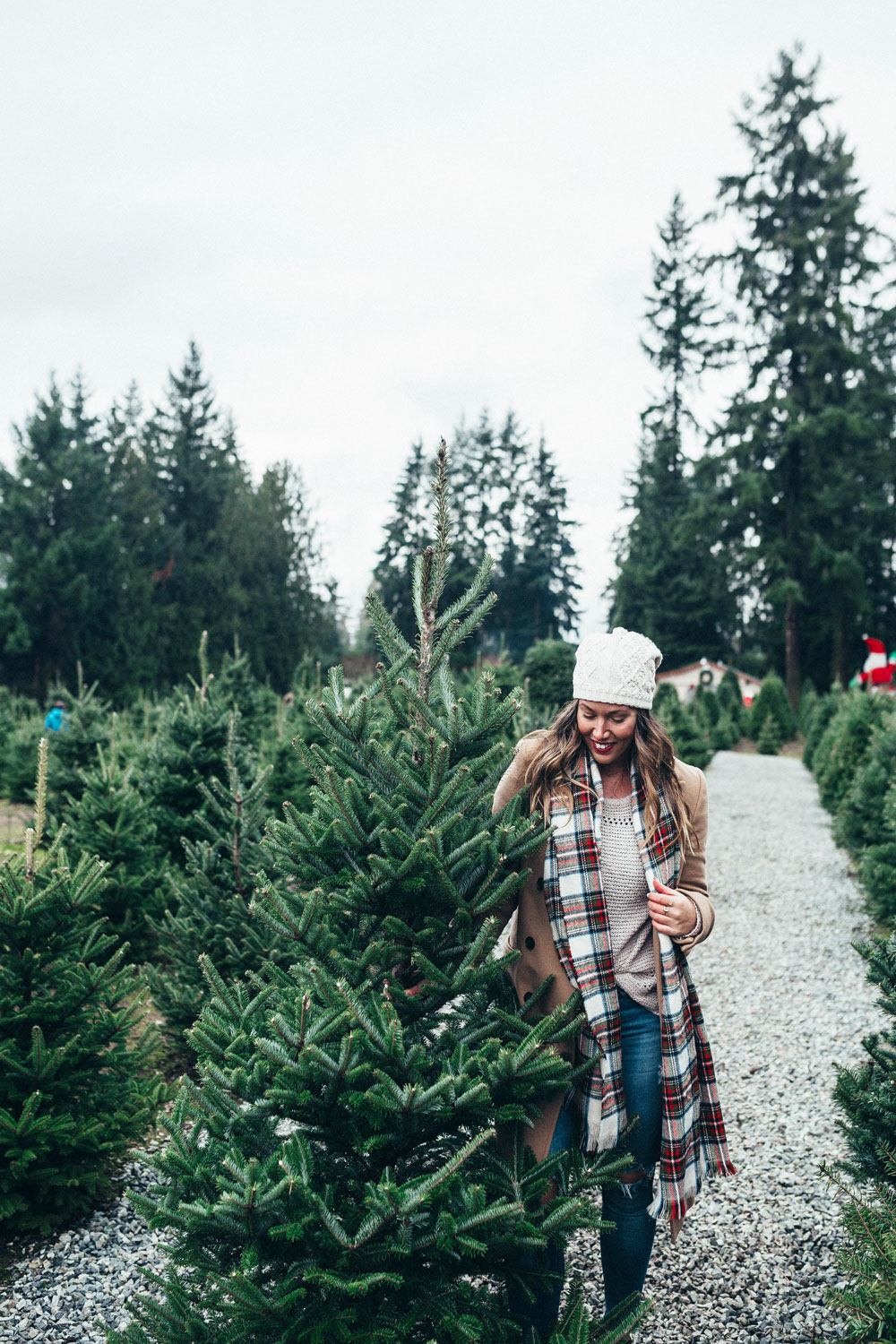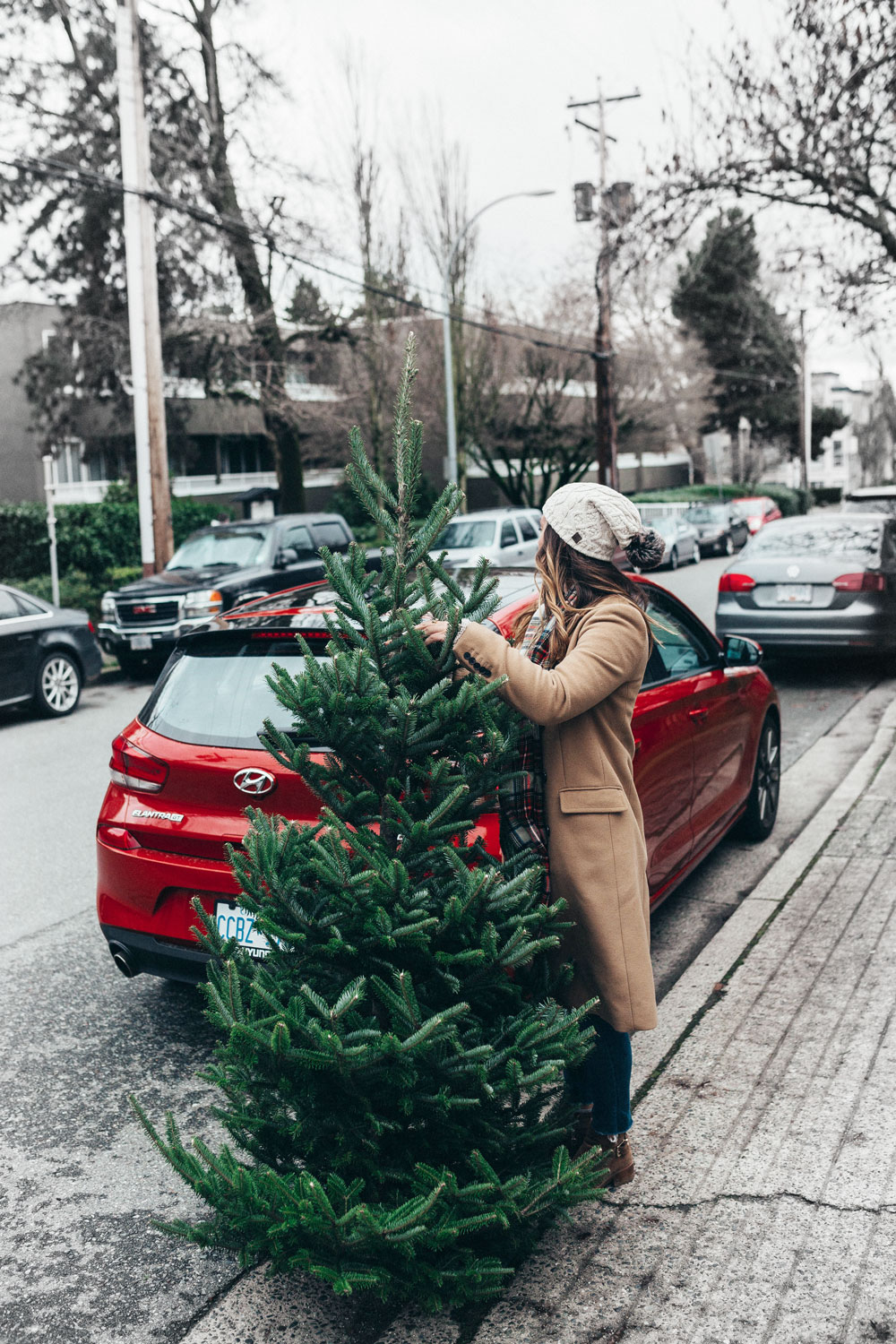 As you guys might remember, I've been lucky enough to experience some of Hyundai Canada's amazing cars this year and got to drive the 2018 Elantra GT to the pumpkin patch this fall—it only seemed fitting to cruise out to the Christmas tree farm a mere couple months later! I got to try the Elantra Sport out in manual before but this time got to drive the 2018 Elantra GT (5-door hatchback with an automatic transmission) and it was such a smooth ride. I also really appreciated the luxe details that I've come to love with Hyundai—heated steering wheel, heated seats and beautiful design details (like burnished red seat belts instead of the standard black, so pretty!).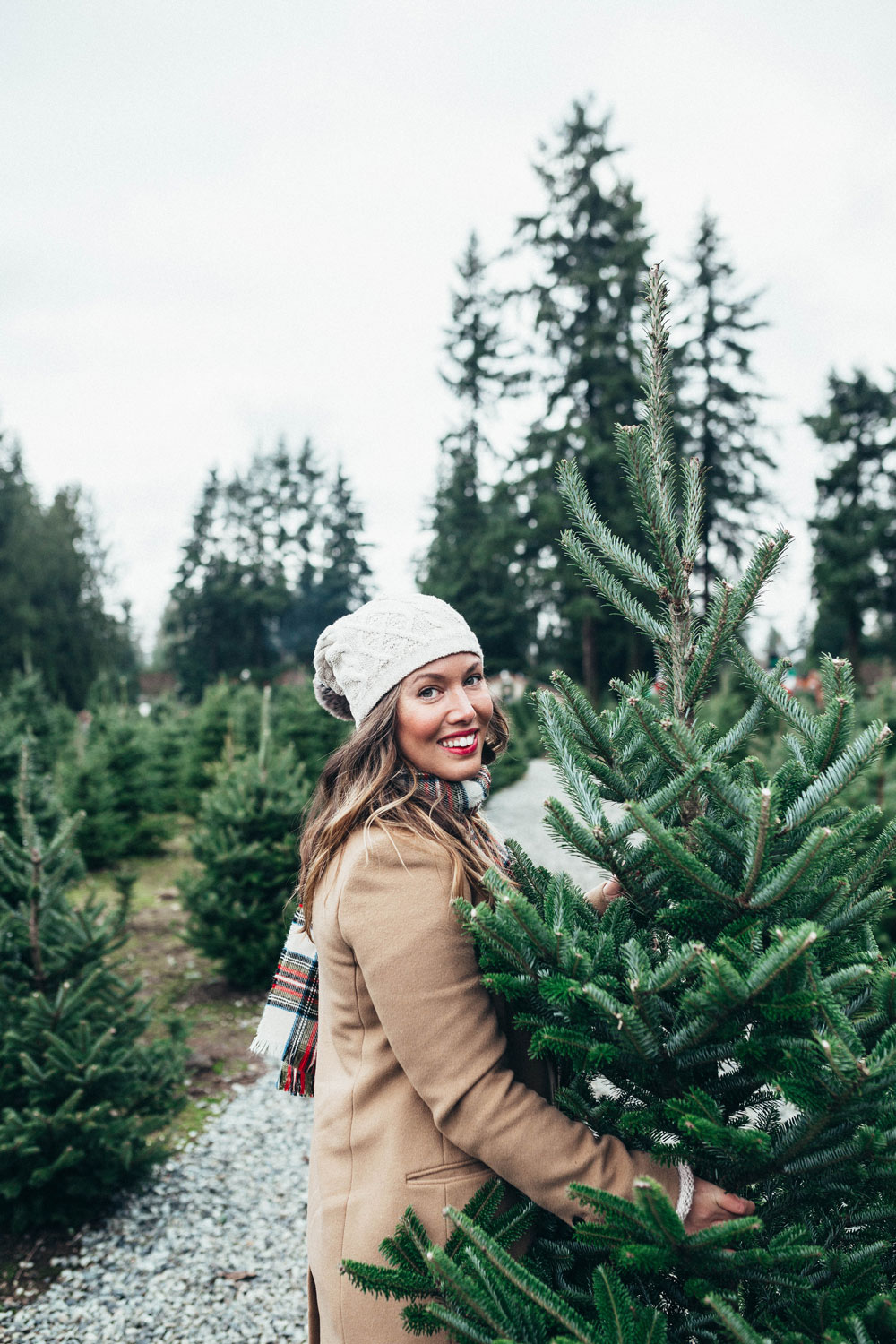 We strapped on our beautiful tree, making sure it was safe atop the car before we took back off home. I love that all of Hyundai's cars are made with their own manufactured Advanced High Strength Steel, which they've trademarked SUPERSTRUCTURE™—you can really feel how solid it is when you're driving, and so reassuring especially when you're out on wintery roads!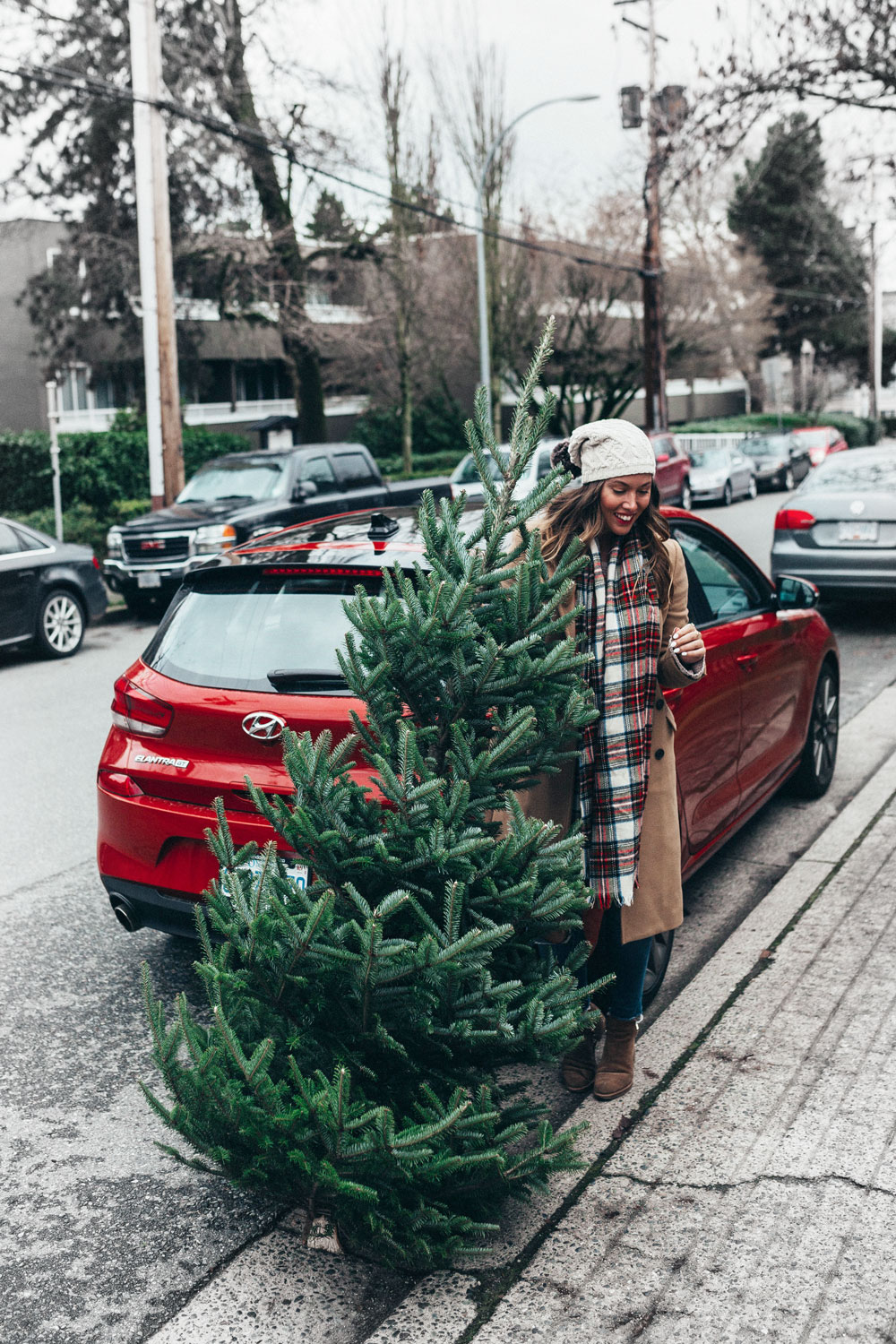 Another big tradition of our family is making my mum's pierogies for our Christmas Eve dinner—again, giving that shout out to her Ukrainian, Polish and Slovakian heritage! I love that this time of year is a way to either introduce or continue on traditions that tie you to your heritage. Especially people like me who are really mixed, it gives you a sense of better understanding who you are and where your roots are from—also something so nice to do as a family. When we have our own kids, I definitely want to make sure I pass on this pierogi tradition (doesn't hurt that they're so tasty!).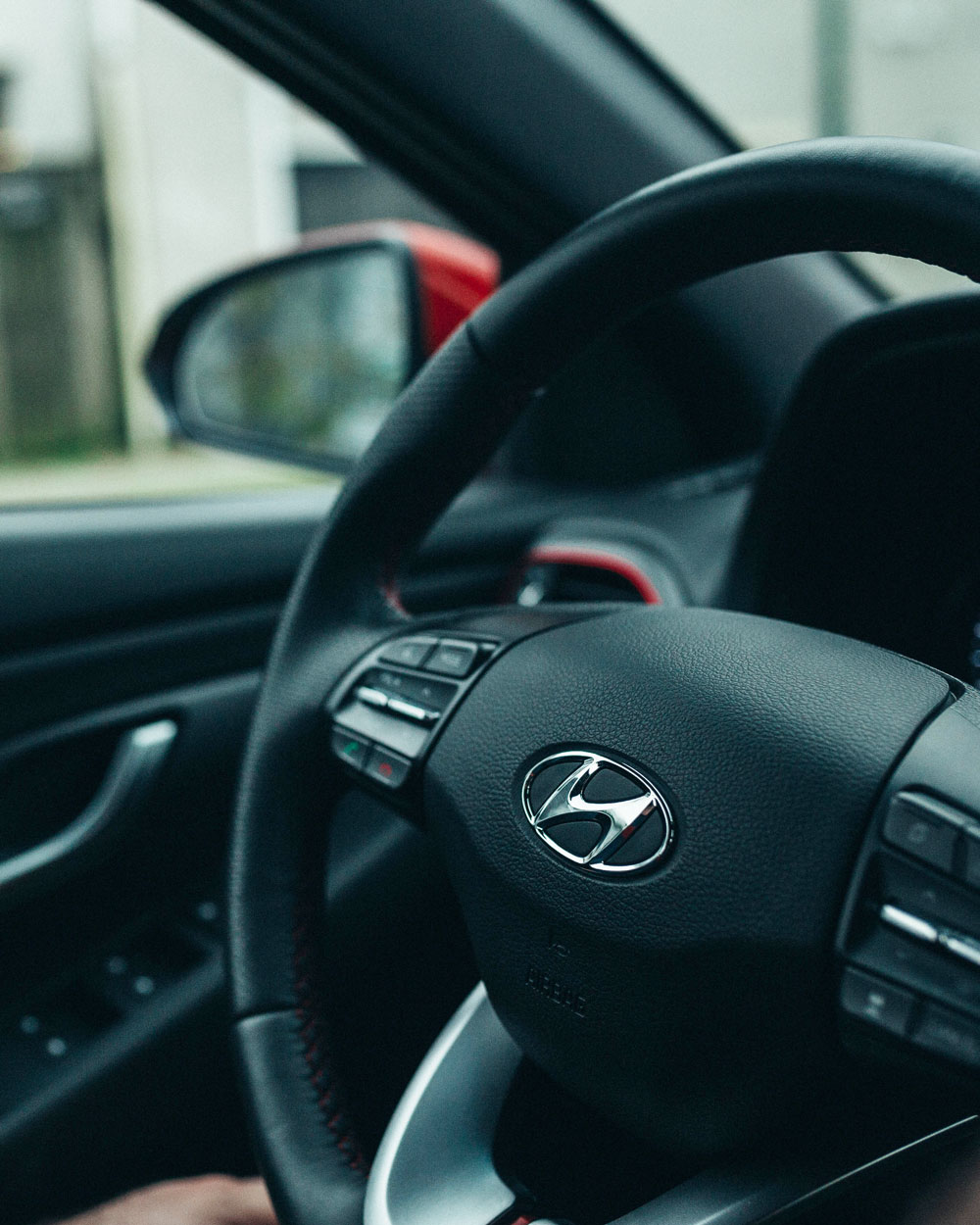 Without fail every year, we also go to the Christmas Train in Stanley Park. There's something so magical about it and we never miss it. We all bundle up and get some hot chocolate and popcorn, see the beautiful lights and then our whole big crazy family plus the usual hanger-ons (aka Matt) pile into this little train to cruise through the park. It's such a special thing for all of us and if you haven't done it yet and live in Greater Vancouver, it's a must!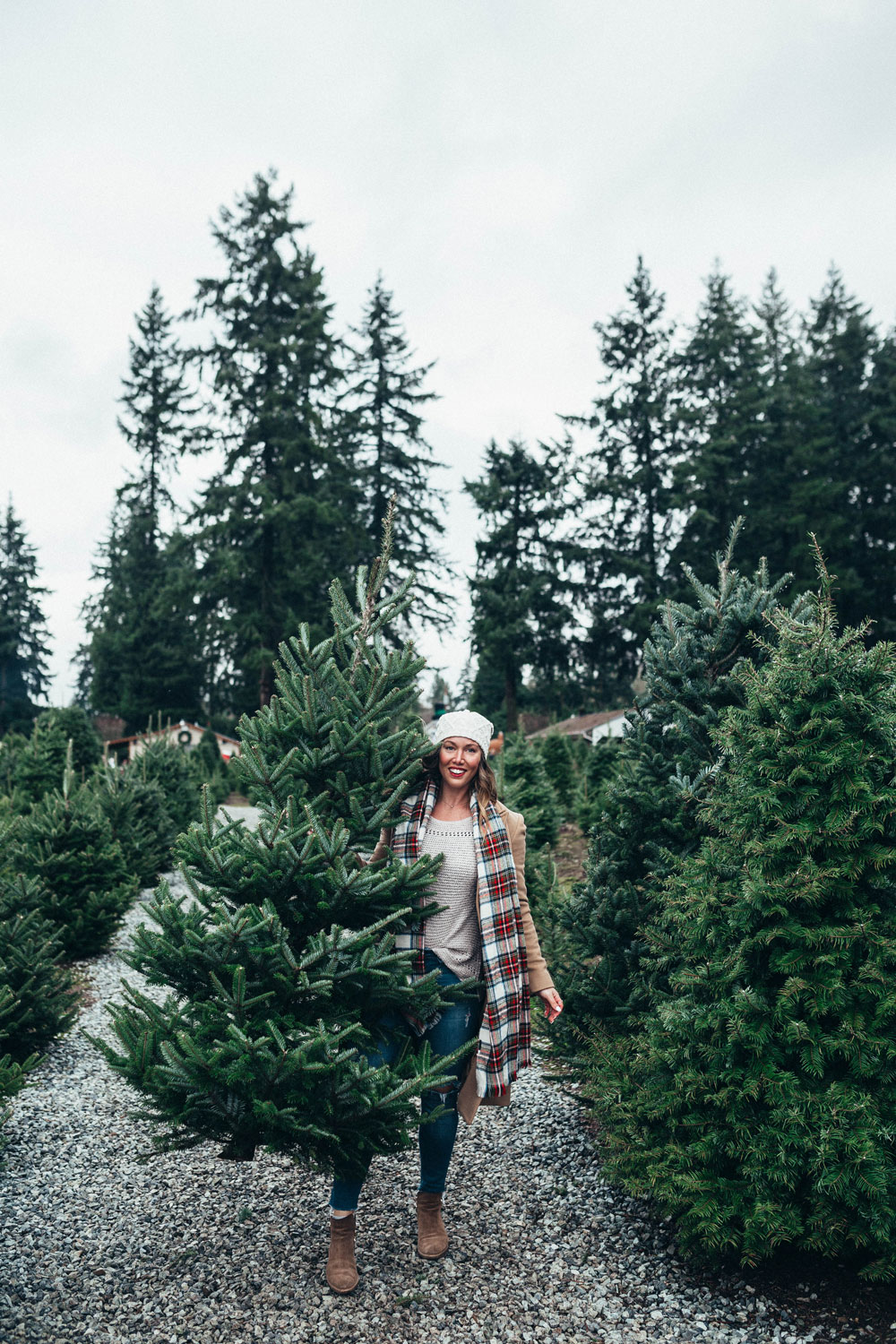 I feel like one thing my family has been really good at is creating special experiences for just the girls, just the boys, just the kids, etc. When you're in a big family or even just working with more extended members or a big group of friends, sometimes it can be a bit crazy to always try to get everyone together. One thing the women in my family do every year is go to the Nutcracker ballet and for high tea or cocktails before while my brother and dad chill out at home and watch hockey or whatever it is they do. No matter what age we were or how we were all getting along (because despite what it might seem like now with how close we all are, there were times when we absolutely wanted to end one another!) this has always brought us together and given us a chance to do something really meaningful together. I think at least once a season too and no matter what age you're at, it feels special to put on that special holiday dress—I can remember all the ones I've worn to the many ballets we've been to over the years!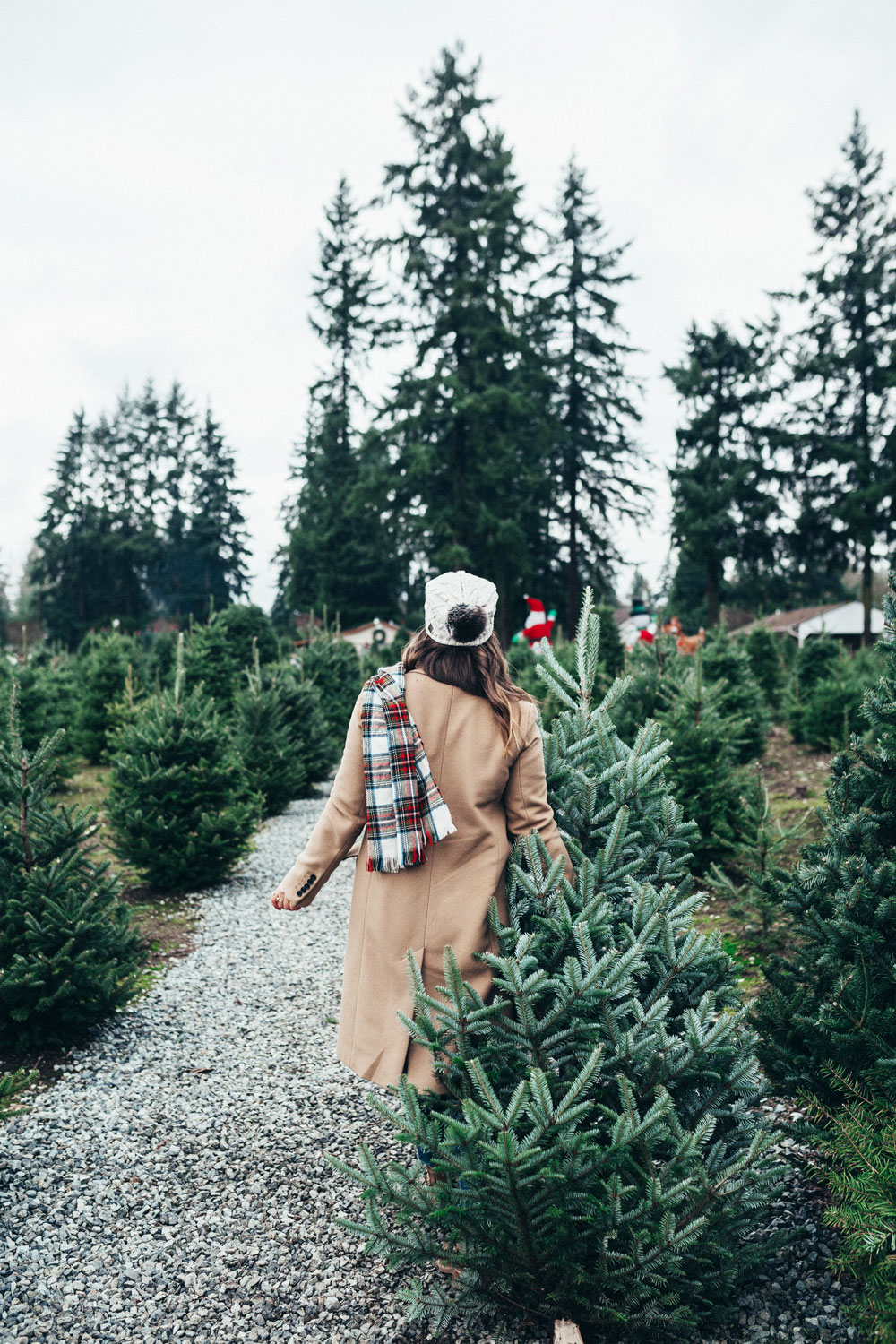 Finally, Matt and I struggled to make our own traditions at first, just because our own families (and definitely mine specifically) are very rich and strong in their own traditions. One thing we decided to do to help things feel easier is to spend the 23rd with Matt's family and the 24th with mine, then to spend the 25th separately with our own families. To make sure we have that time together and to do our gift exchange, we've made the morning of the 23rd our special time to have a nice breakfast, cozy up by the fire and give each other our gifts. It's not a perfect solution because we'd obviously love to have Christmas together but until we have kids, this has given us a really lovely new temporary tradition (is that too much of an oxymoron?) so that we can still spend time alone! We also try to sprinkle in as many of our own little things (like watching our Christmas movies in the same roll-out every year, going to the Christmas market, etc.) so that we have that sense of having holiday to-do's that are special to us.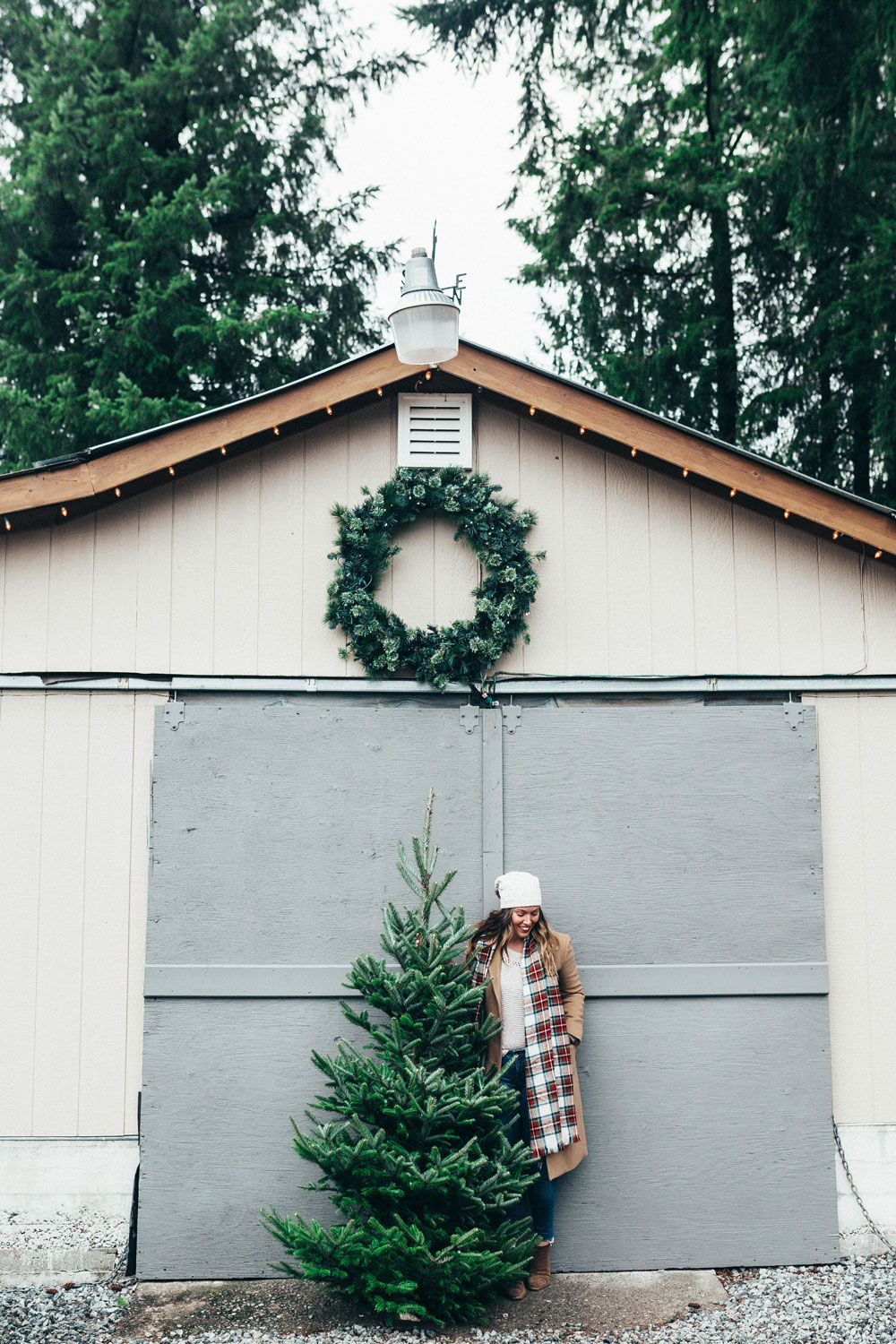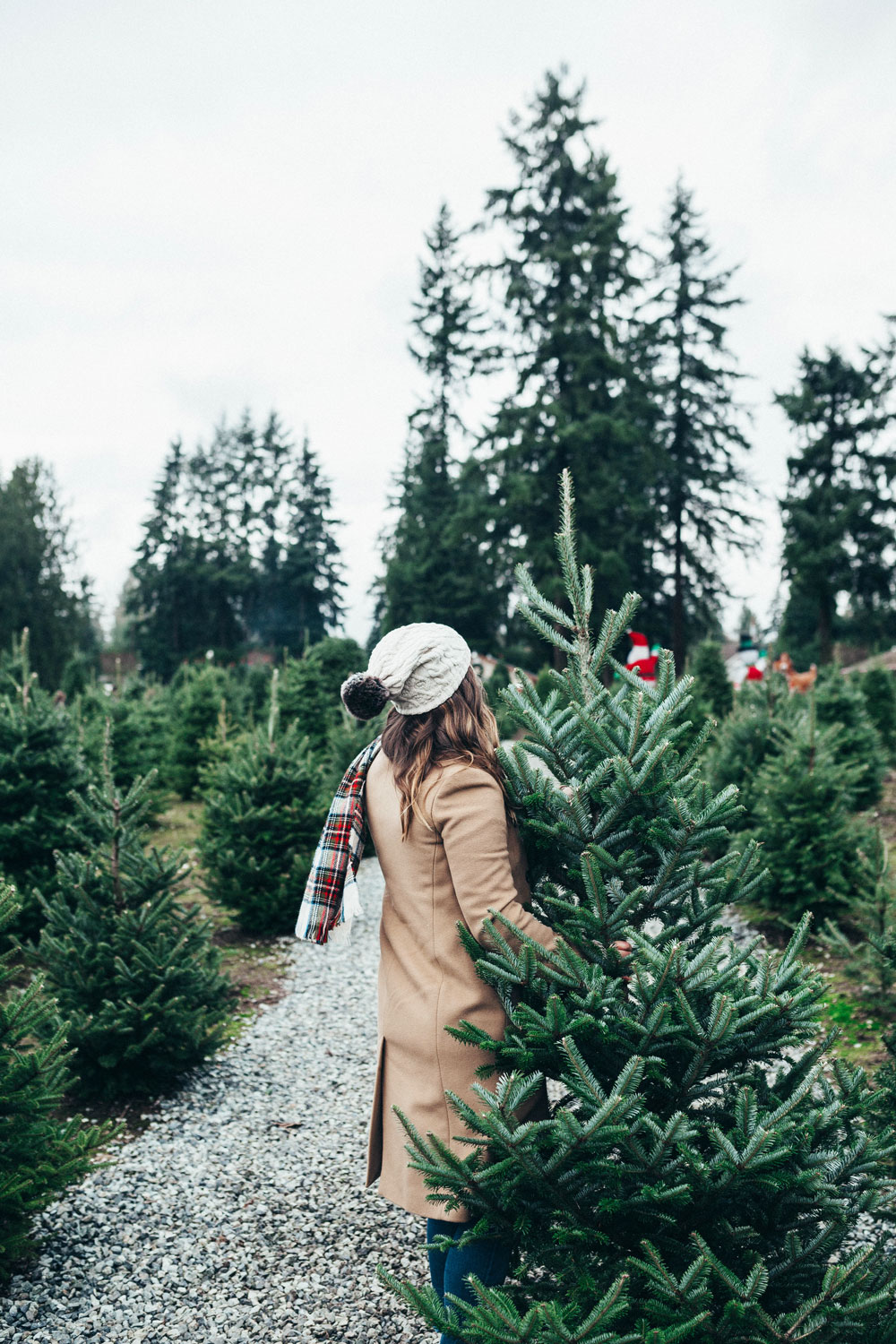 What you guys will see in the next blog post with Hyundai is 5 key things to do in Vancouver this winter. So that if you're not a big tradition person, you can still get out and enjoy the city in a bunch of different ways this season! Stay tuned and in the meantime, learn more about Hyundai's amazing Elantra GT here!
This post was created in partnership with Hyundai but all opinions are my own.