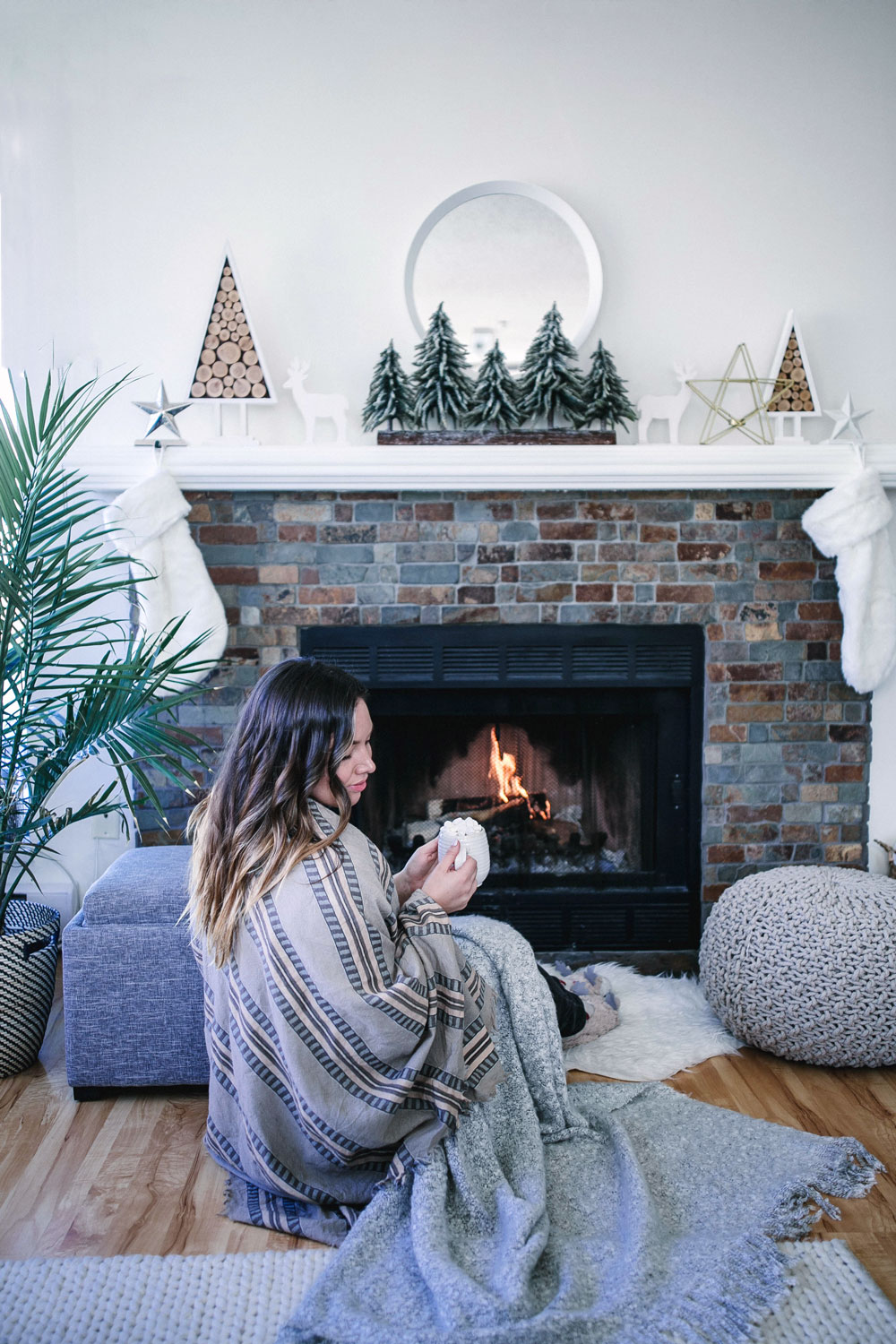 It's officially (almost) here – Christmas! I can't believe we're only two days away. I feel like this holiday season has sped by so quickly – I am so beyond happy to take some time to be with my family over the next couple of days and really unwind. As you guys might remember from my post about my Christmas traditions, the 23rd is always when Matt and I do our gift exchange and cozy up at home. We've spent so much time and energy this year redoing our space so that it feels more like us and more, well…adult. One thing we also did this year was to elevate our holiday decor from the random things we picked up along the way when we were younger to a more elegant, elevated collection of pieces from Urban Barn so that we could cozy up in style!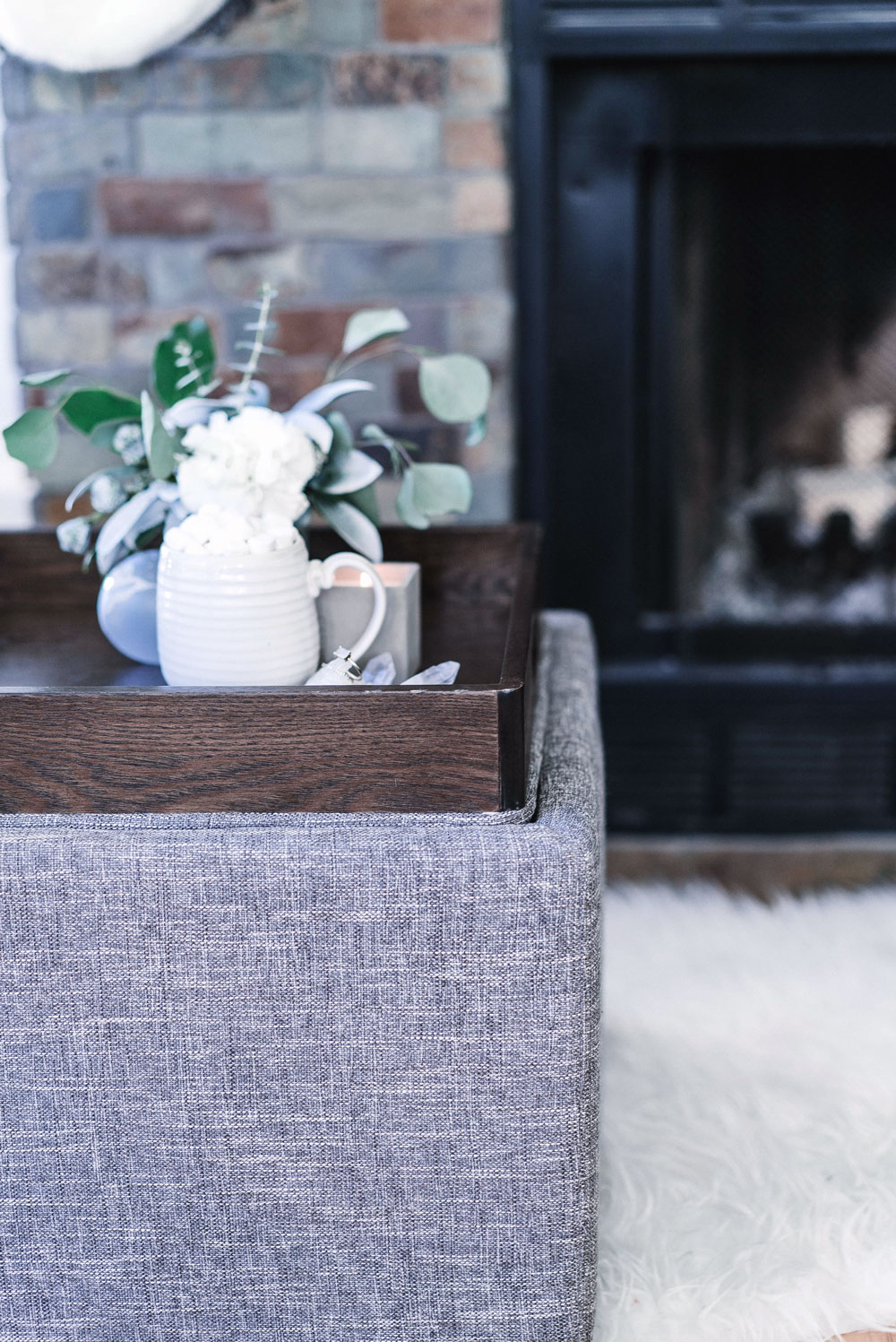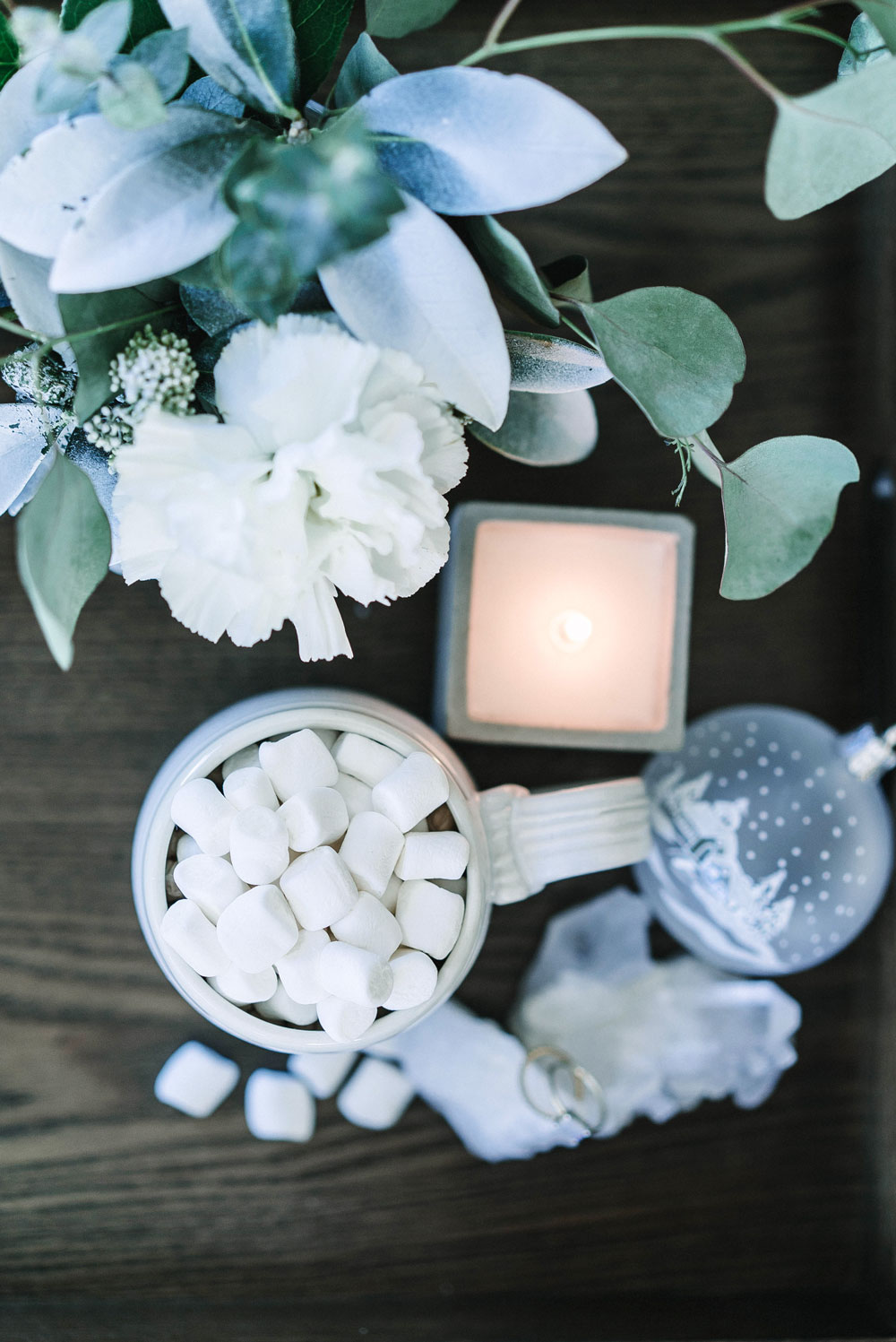 We host a ton so the first thing we knew we wanted to add to our space were stylish but functional seating options since another bigger piece like an armchair or sofa isn't an option with our sectional in place! We fell head over heels for the Fay Storage Ottoman because in our small space, multi-function is so key – I love that we can store all of our little electronic gadgets and other knick-knacks in here and flip it to the cushion side for seating if needed, or if people are mostly standing or we have a bunch of glassware, we can flip it over to the tray! It's been such a key piece for us and suits our place perfectly.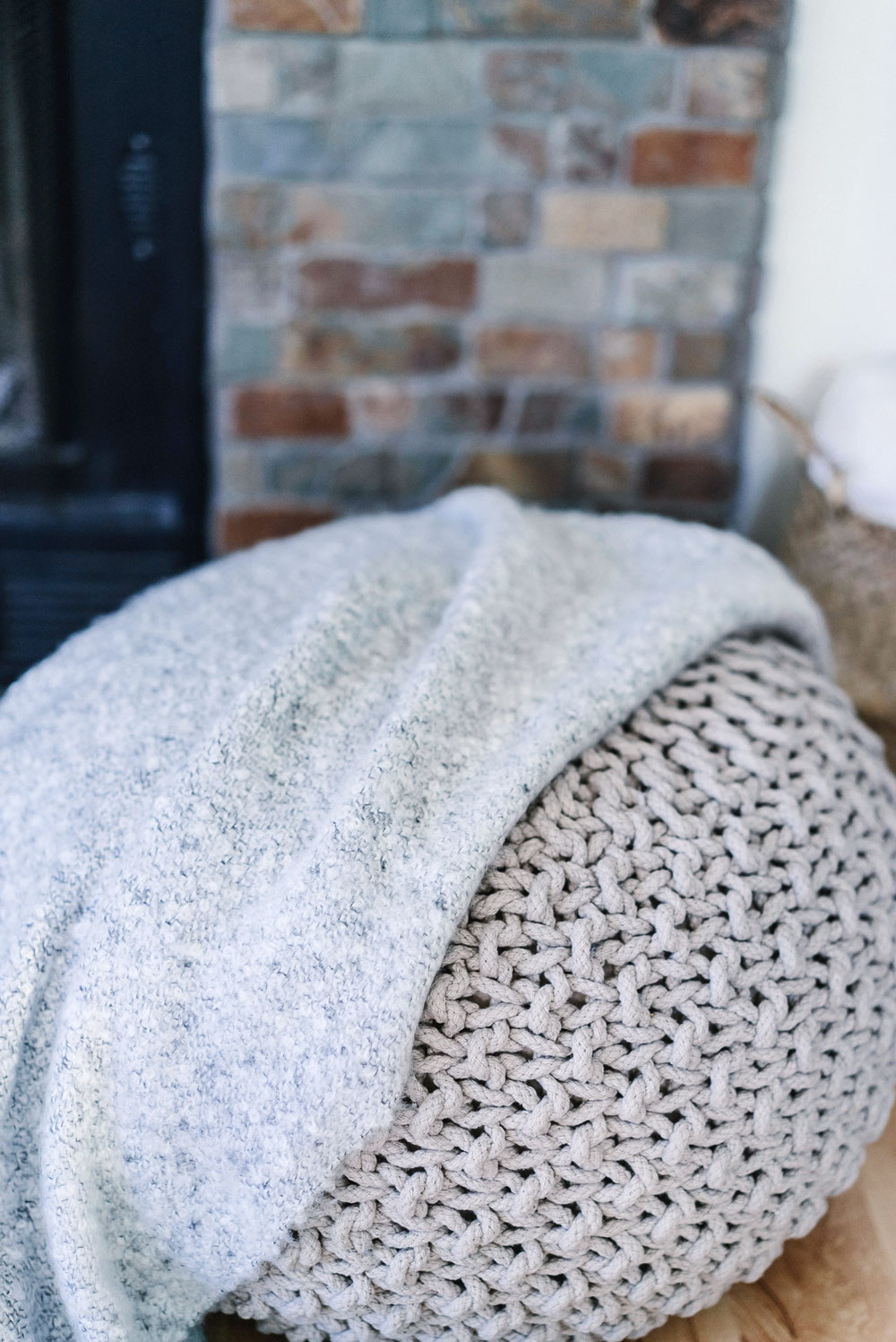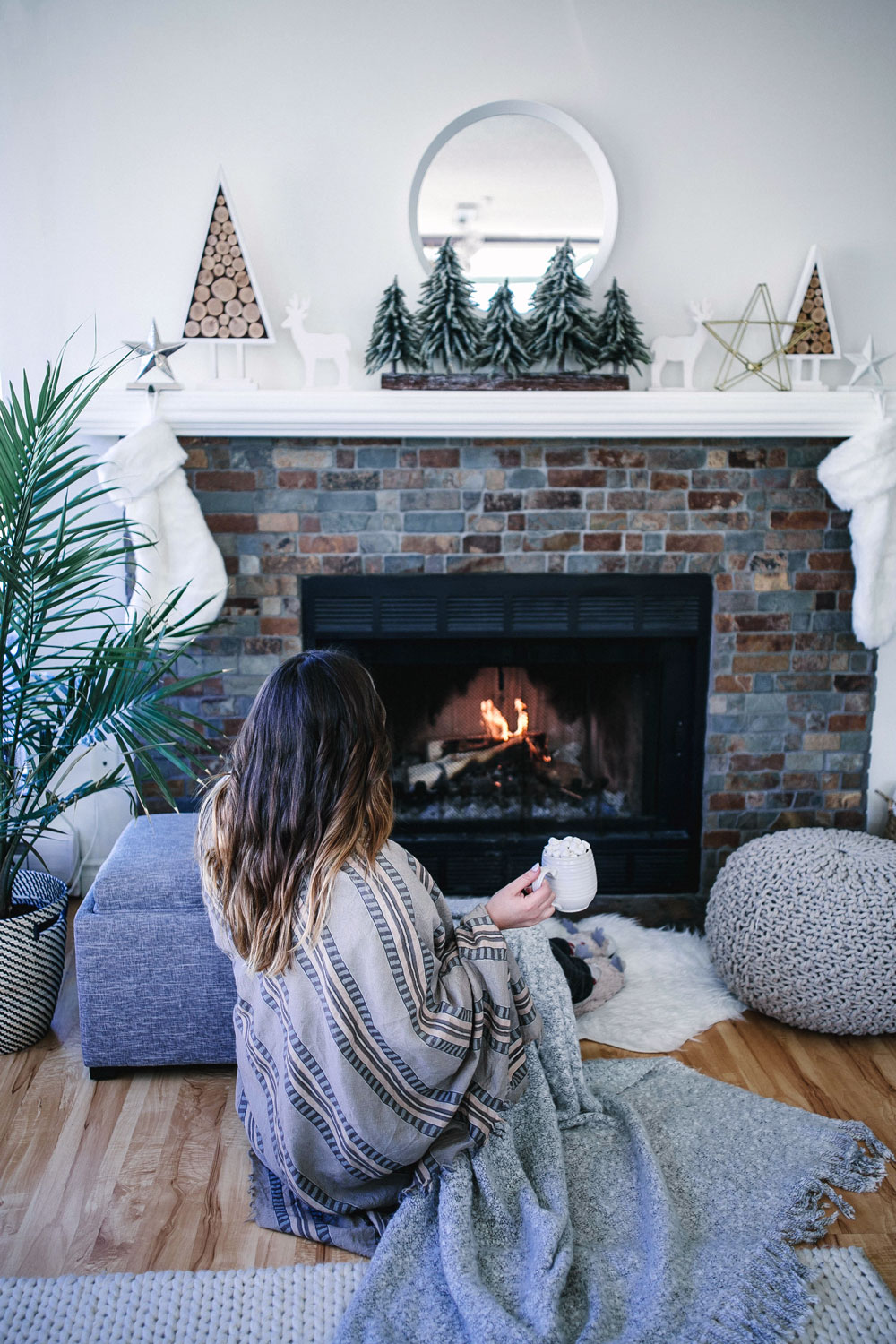 As you guys might know from snaps of my studio, I am a big fan of poufs – as much as they're great seating options when you have guests over, they're also just beyond cute! I feel like they give such a great boho vibe to any space. Our Marina Pouf in linen helps warm up a lot of the grey we have in our space and accents the cream braided rug we have perfectly too. Especially with so much more cozying up next to the fire going on, it's so nice to have something light we can easily drag over so that we can soak in the warmth with some hot chocolate or mulled wine.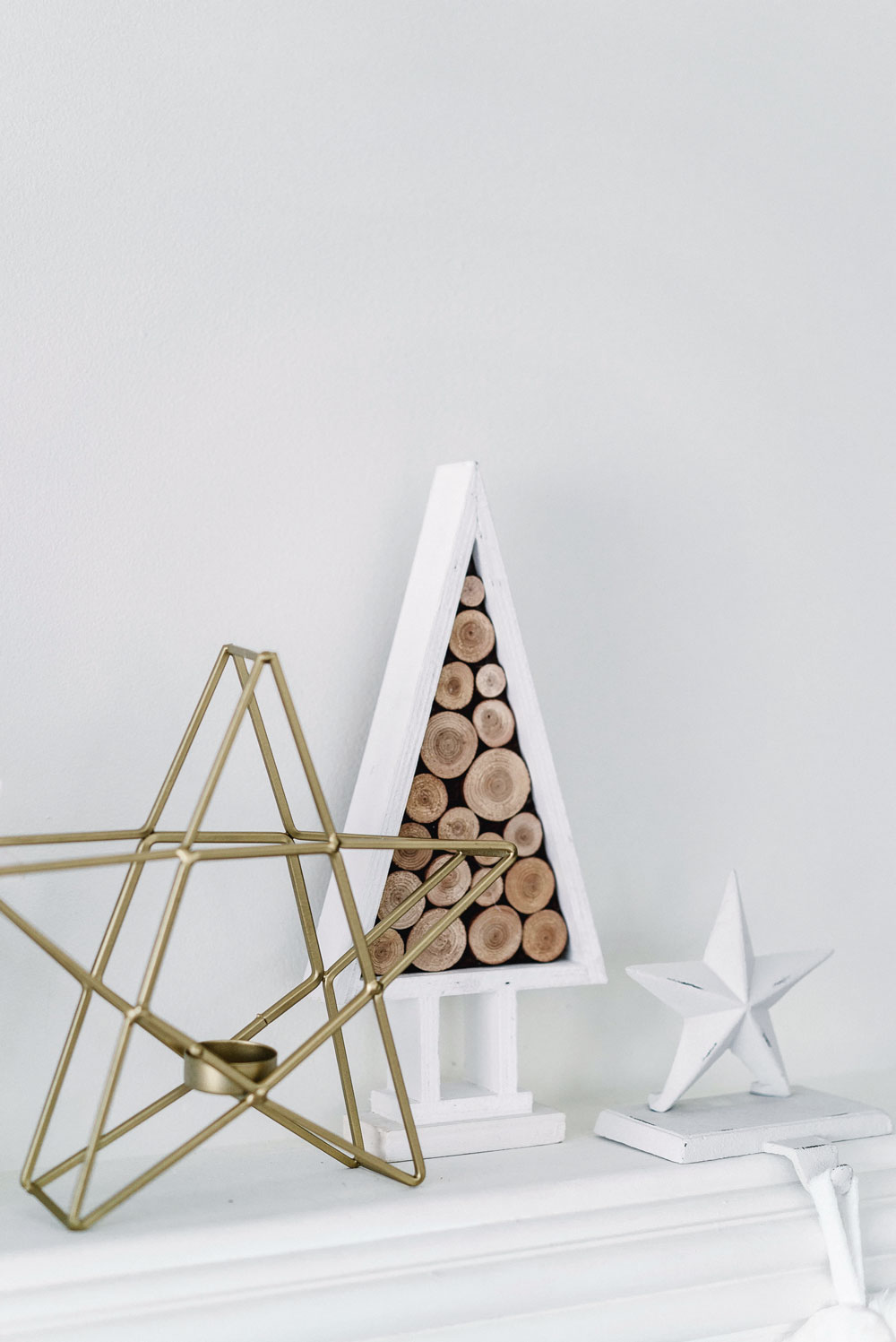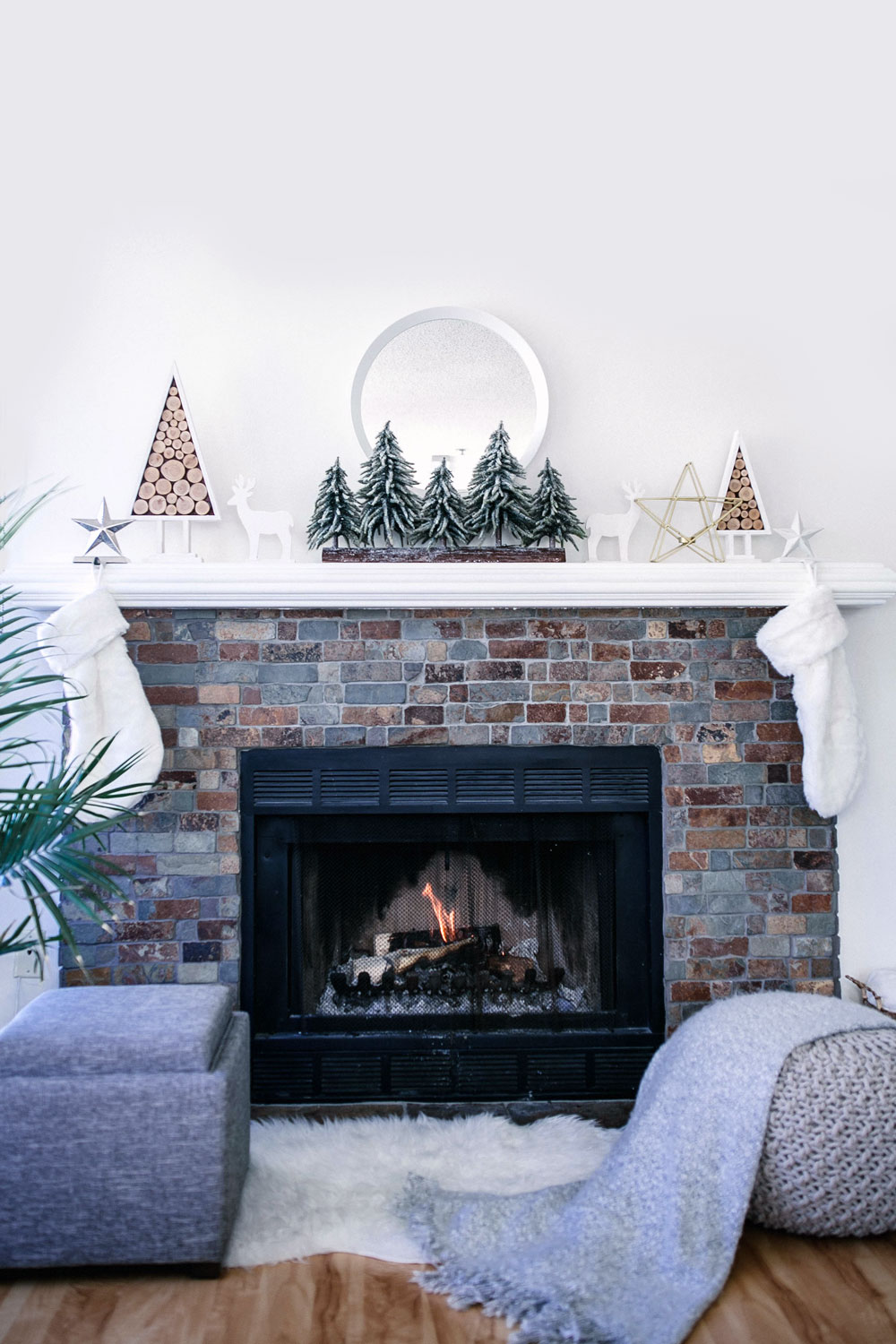 Speaking of the fire, we're really lucky to have a wood-burning fireplace in our place – such a rarity in the city! We only use it during the winter but since our space is so small, it really generates so much warmth in our apartment and there's something so special and memorable about having an actual cozy fire. We can't paint it white since we're renting so to work around all the tones in the stone, I like to keep our decor chic and in neutral tones. I felt like our holiday decor in years past was verging on a wee bit garish (just so much sparkle and gold) so I was so excited to see how many minimalist, hygge-style pieces Urban Barn has!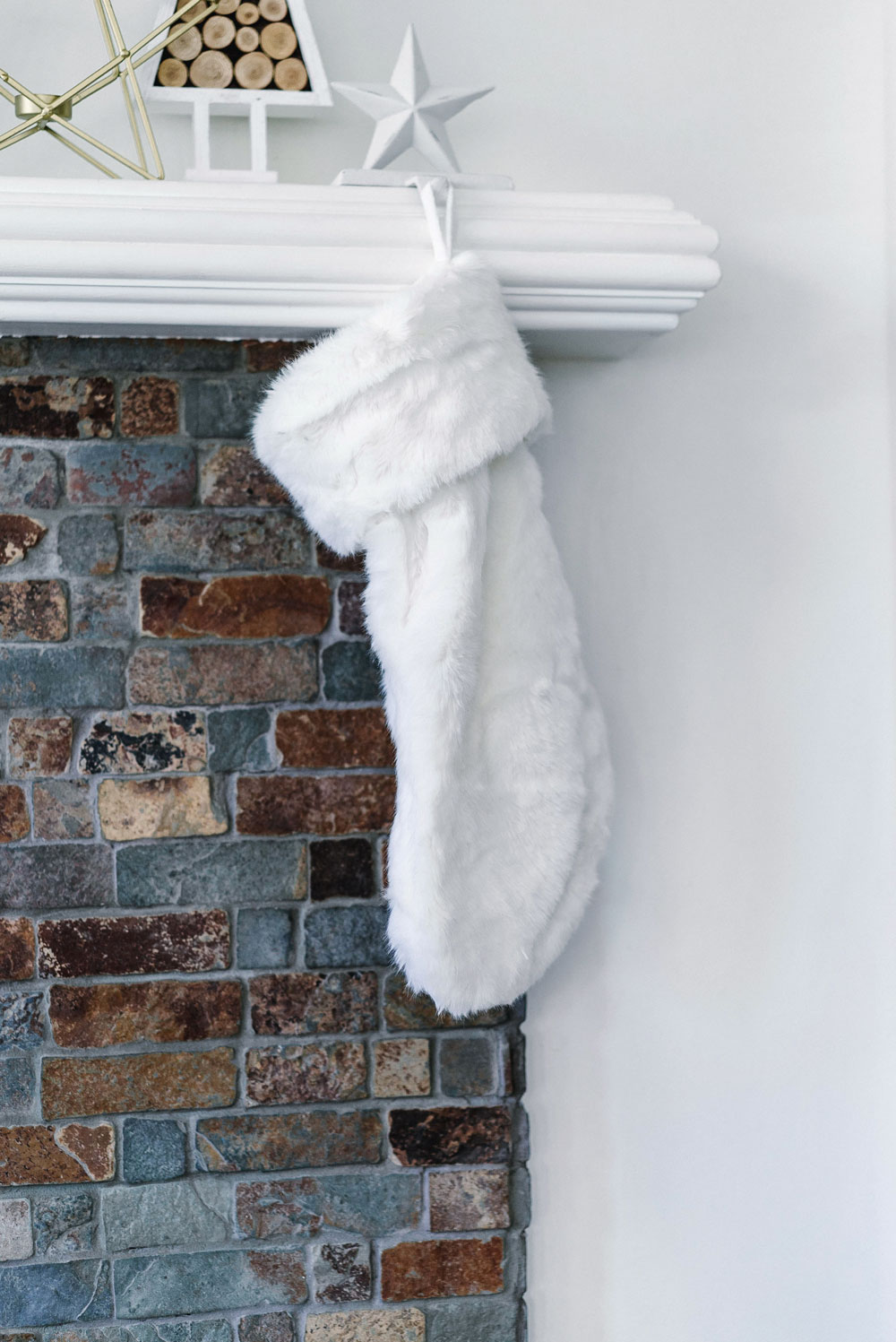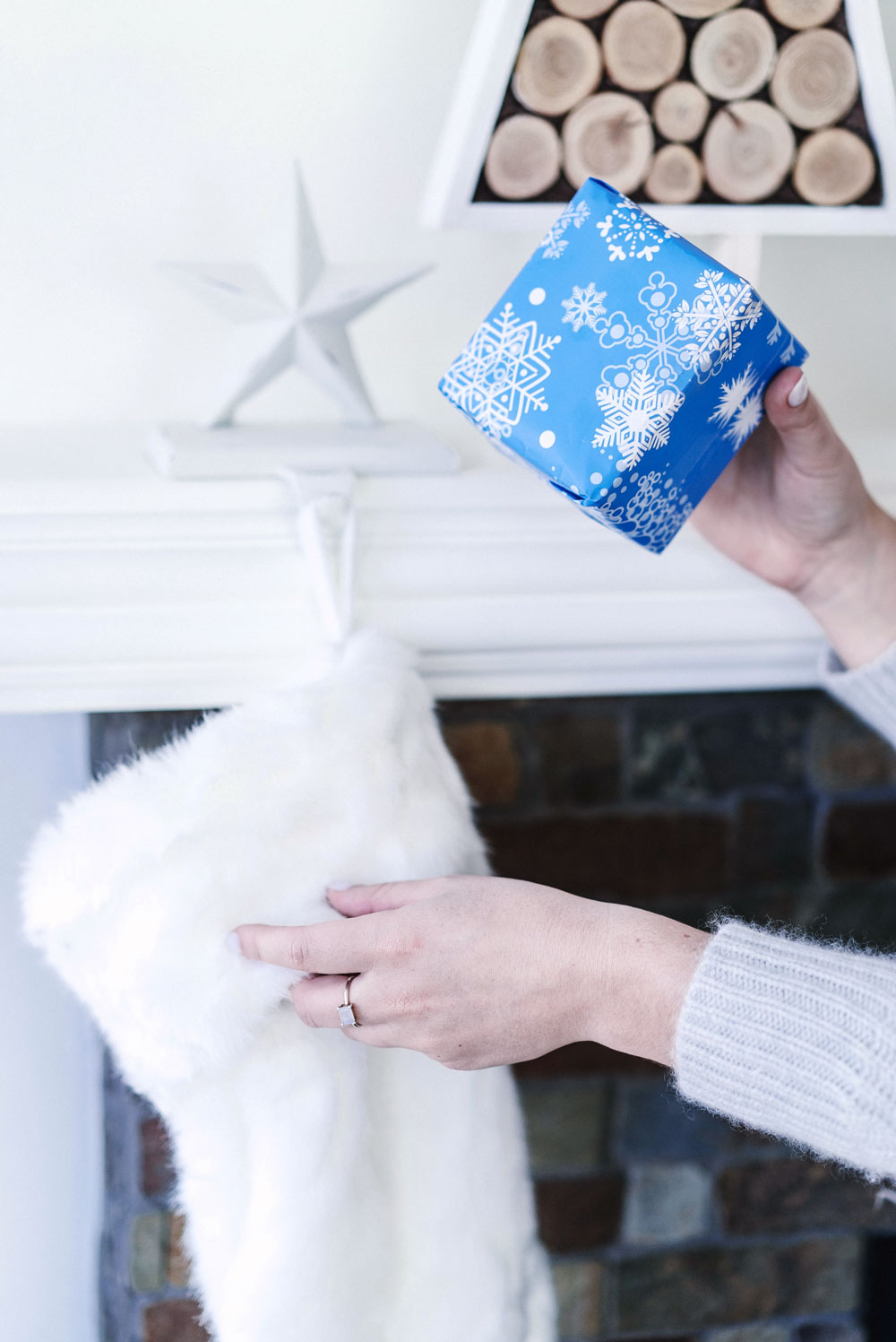 First up, our stockings! We updated ours this year to this beautiful faux fur – they're infinitely prettier than our old (and admittedly, super cheap/bought at a dollar store) stockings. And so soft! I love this white star stocking hanger – I have a serious thing with stars and these are such a lovely nod to the season without being too over the top!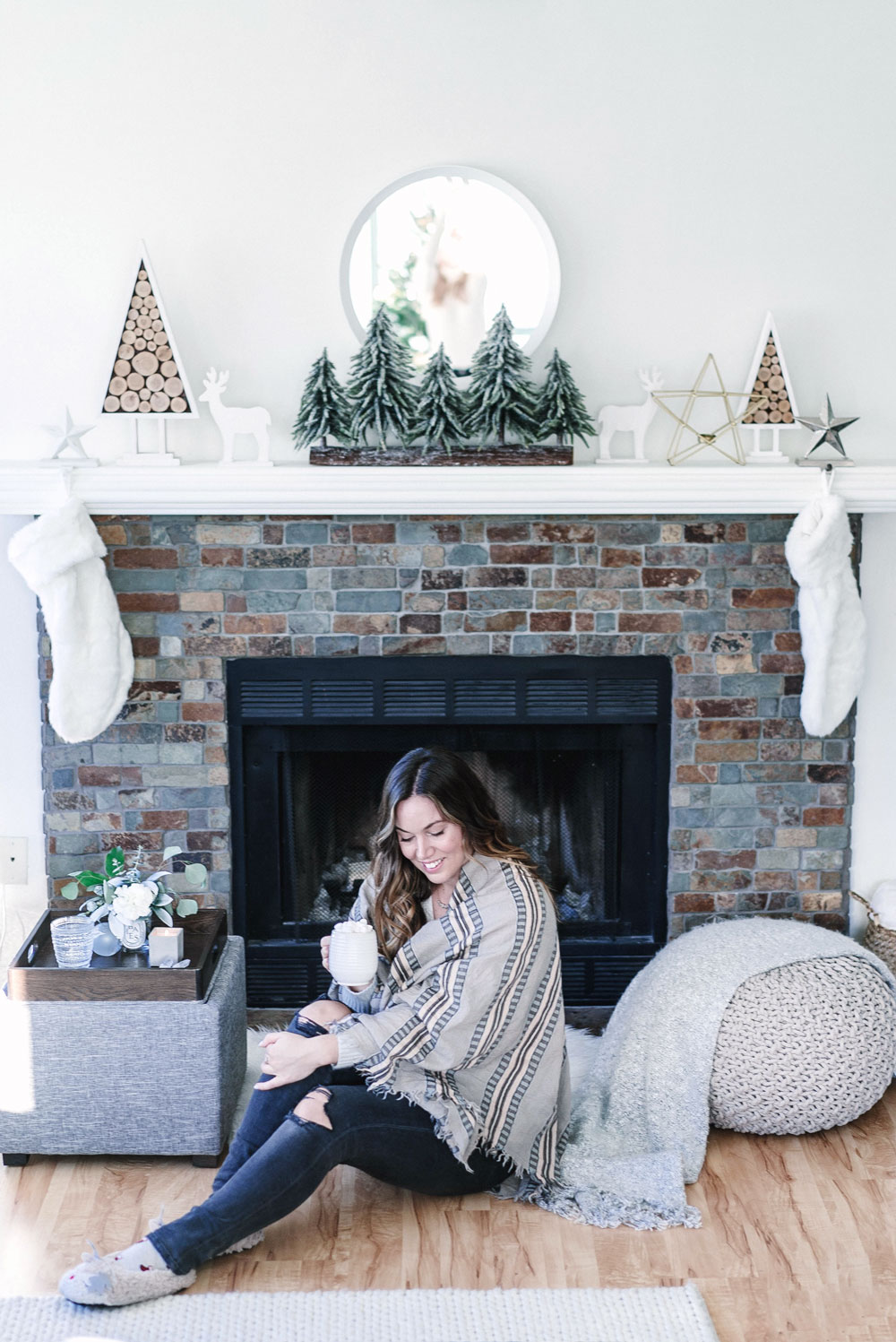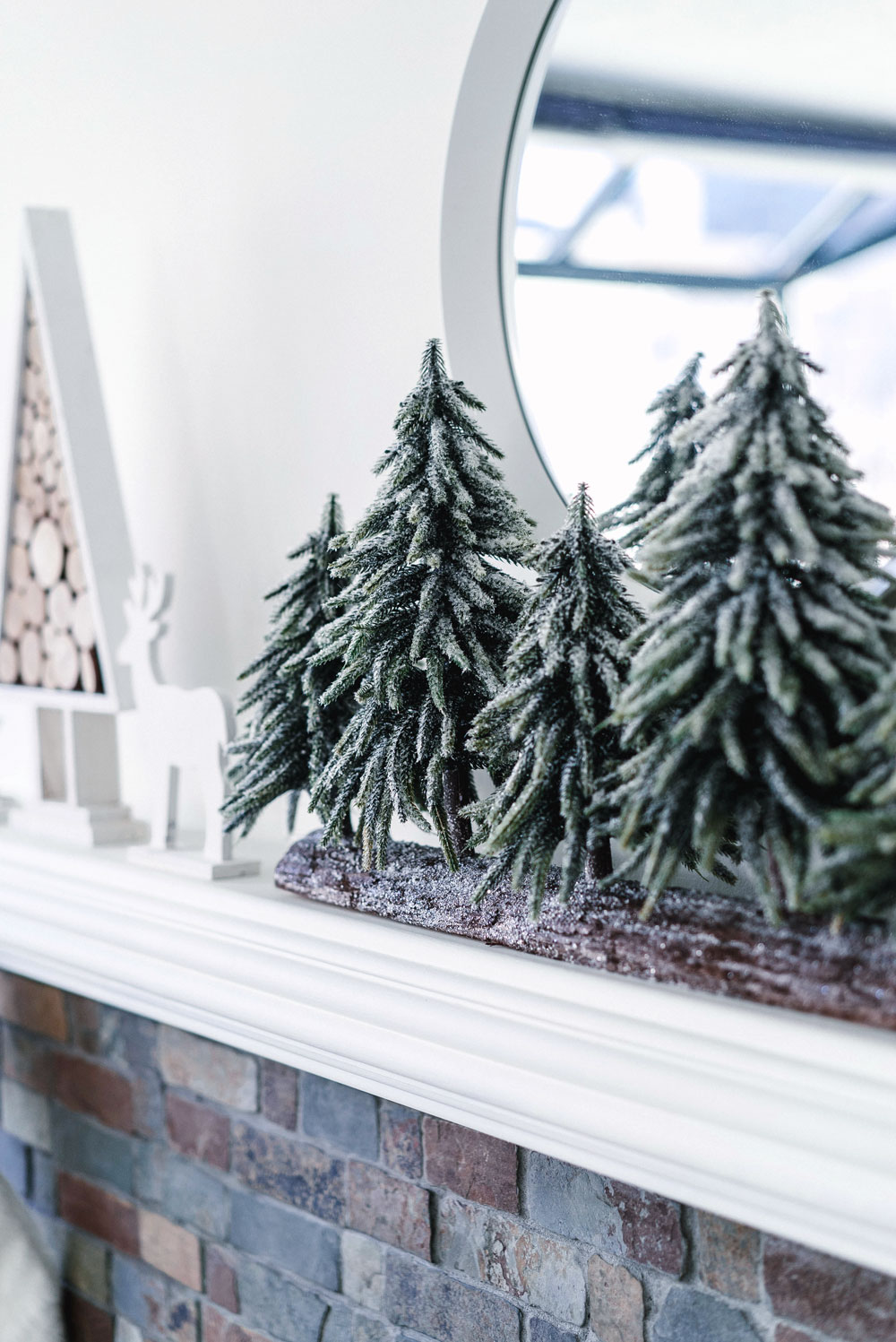 Speaking of more of a minimalist, hygge vibe, I love adding in natural elements – from the Banff Trees (the small and large wood slice pieces) to the Yukon Tree in the center, I am such a forest fanatic so love bringing in these natural pieces in beautiful, elegant ways! And of course, this star-obsessed girl needed just one more star in the form of the Elara Star Tealight Holder – we avoid burning candles on our mantle because it smudges the painting but this piece was so pretty, with a candle or not it had to go up there! And how cute are these stags? Such cute additions and I love that they're not holiday-specific, something you can keep up through all fall/winter!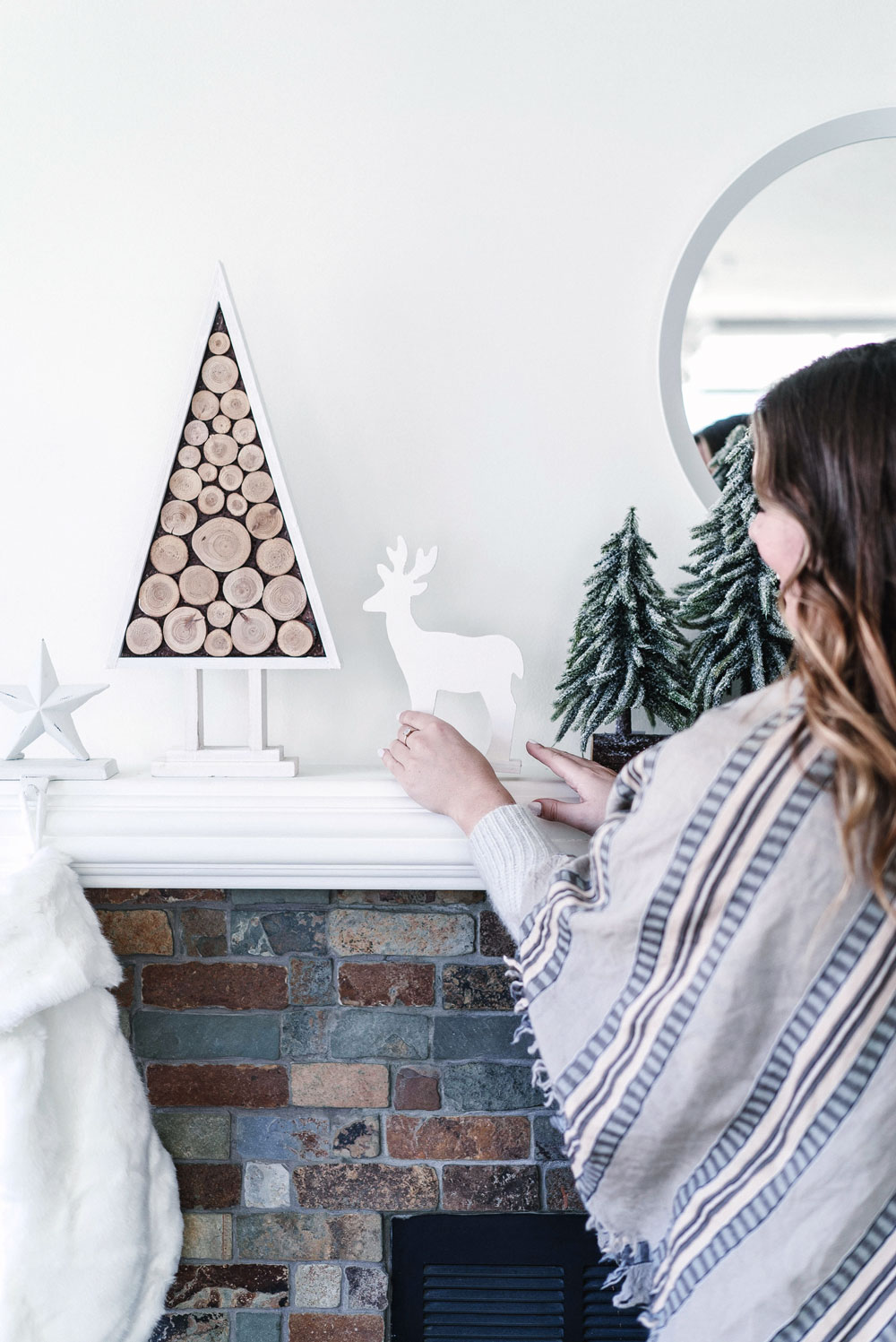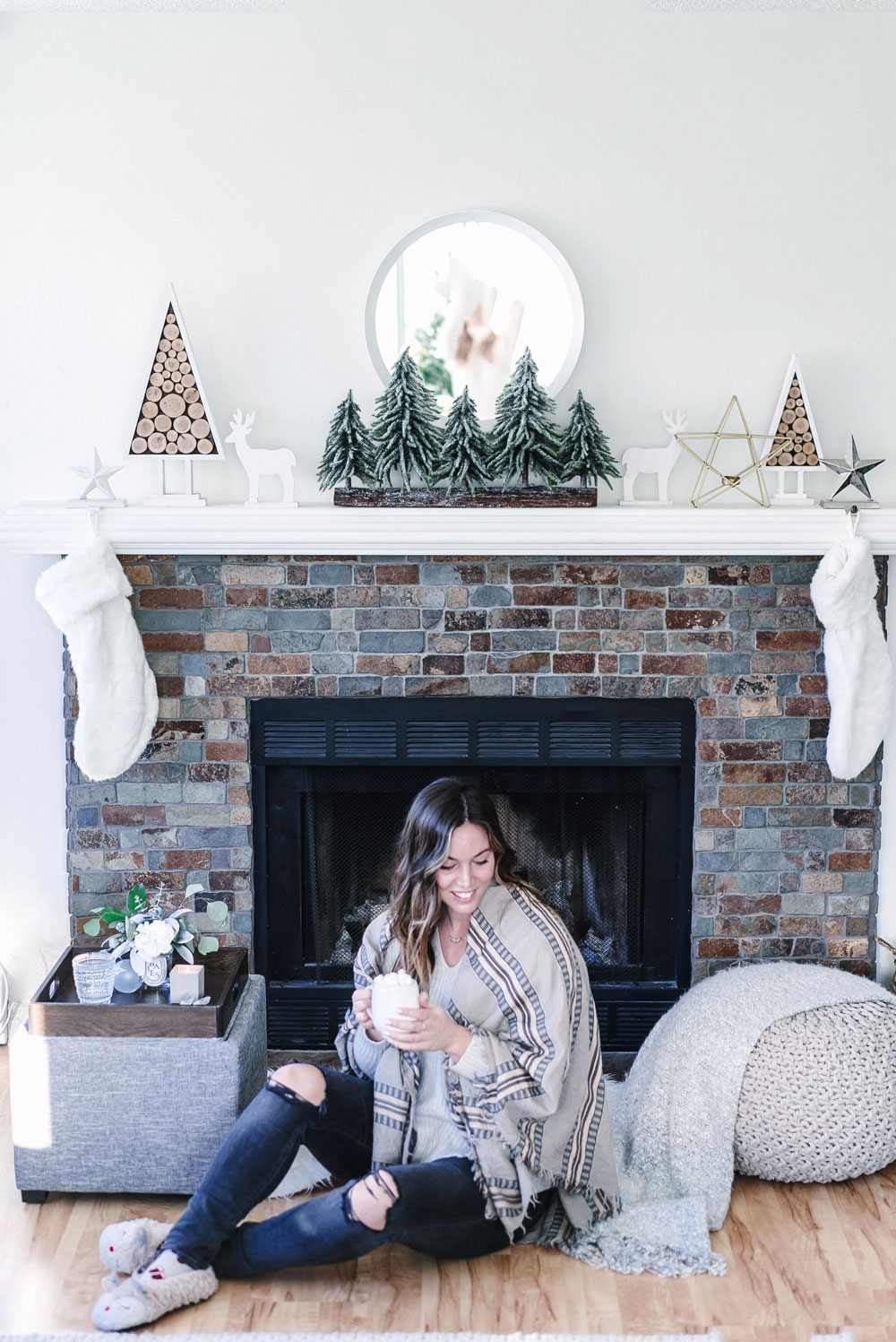 Last but definitely not least, I'm currently wrapped up in the Berkeley Throw which features heavily here – it has been my full blown obsession since I received it. Matt usually has a one-blanket-in, one-pillow-out rule for me (he has this for a lot of things actually, including coats, pillows, etc, but somehow it never actually gets enforced) even he had to get on board for this throw though when we had one particularly chilly day and he got under the blanket with me for once. It's so soft and irresistible, and the beautiful knit is perfect with our neutral tones!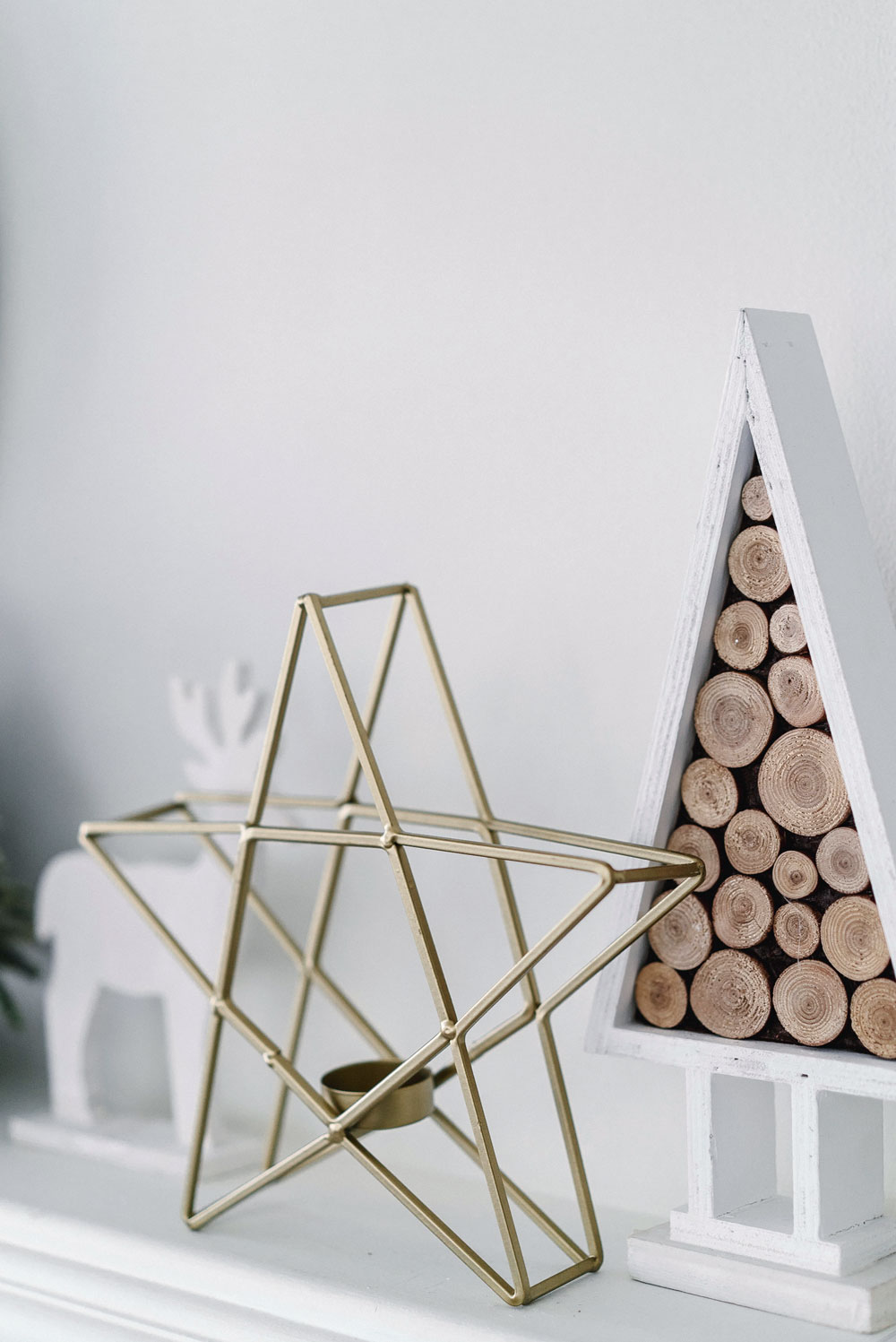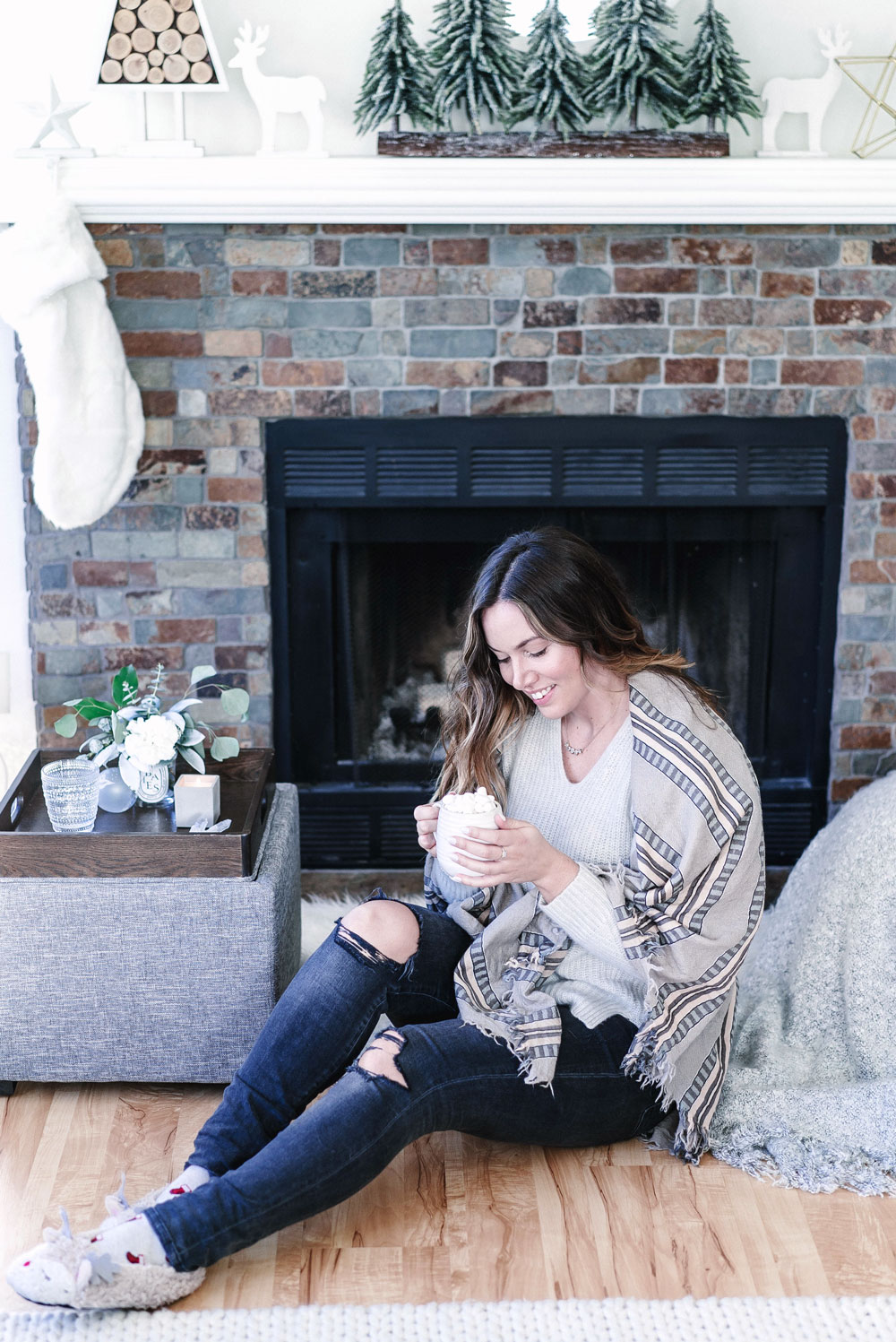 All in all, this is my fave year yet as far as decor in our space – it finally feels like it's come together in such a beautiful (and adult!) way! It's so lovely to have a festive feel that is more timeless and that we can build upon more easily too instead of pieces that felt somewhat disposable. I've had such a great year styling our place with Urban Barn and it's so nice to wrap the year on such a festive note with them – you can discover more of their amazing pieces here!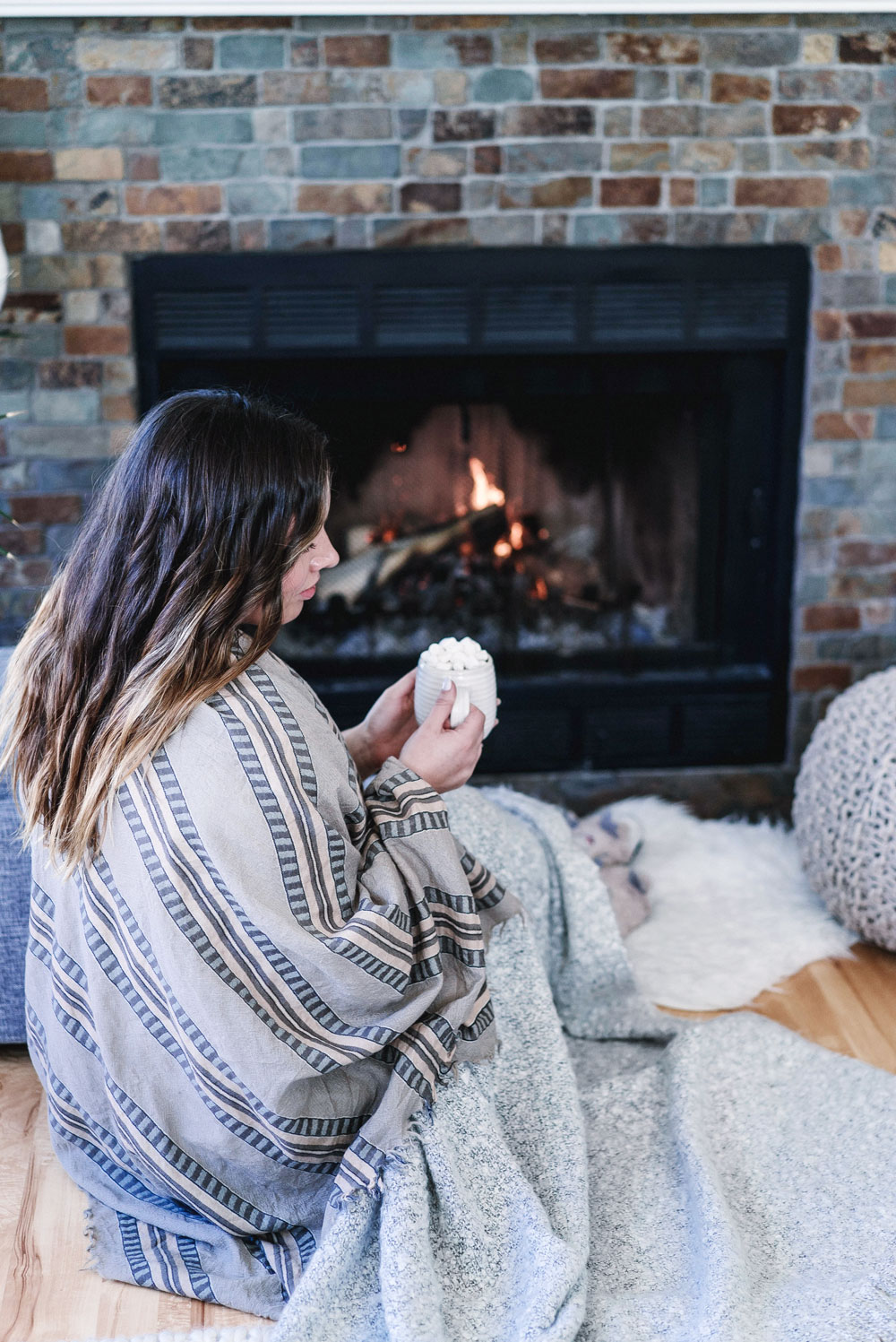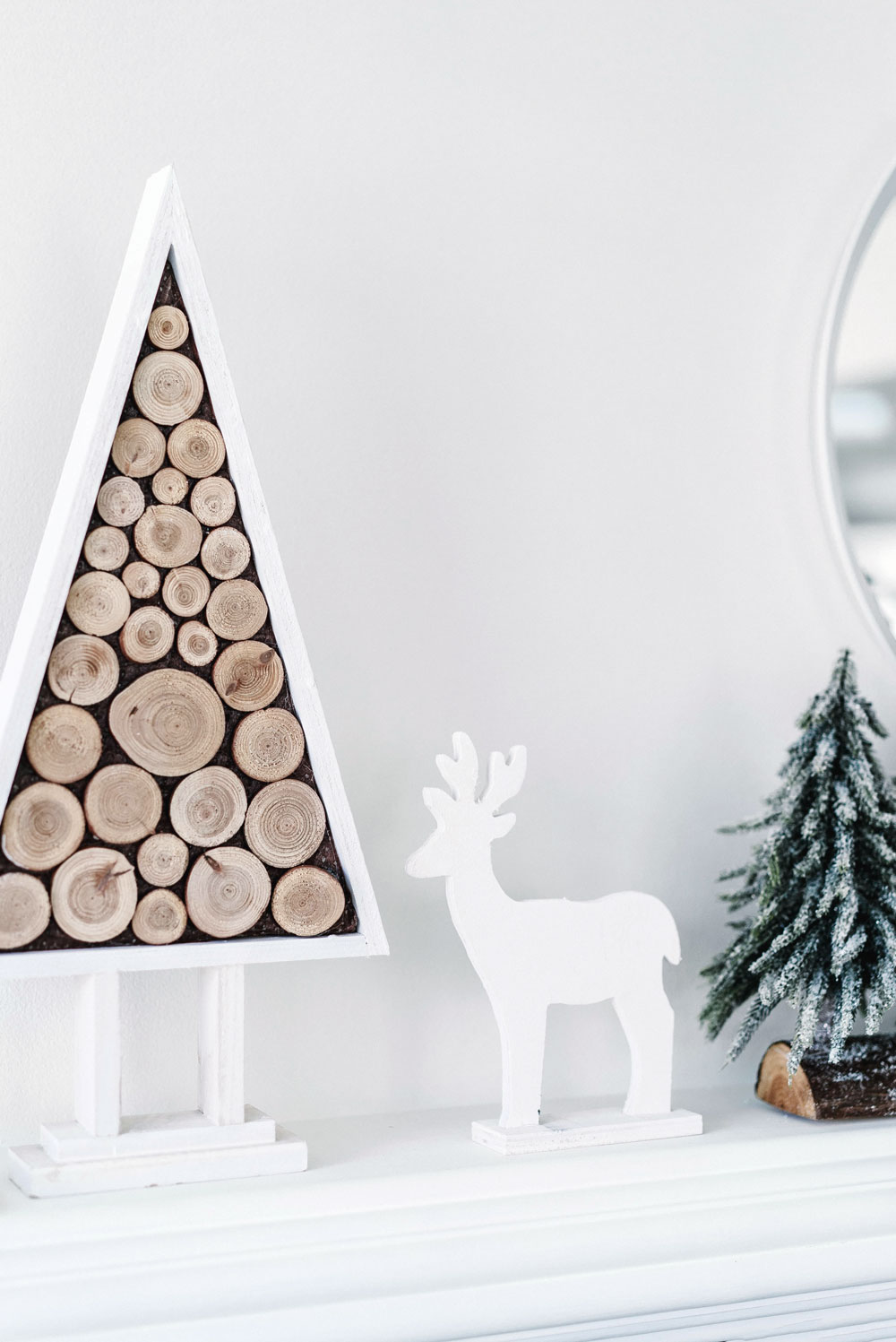 And finally, I want to end this post with the biggest Christmas wishes for those of you who celebrate and to everyone, a very happy holiday season! I'm soaking in these next few special days with my family, friends and partner and I hope you're similarly surrounded with love and joy! Happy holidays everybody!
This post was sponsored by Urban Barn but all opinions are my own.