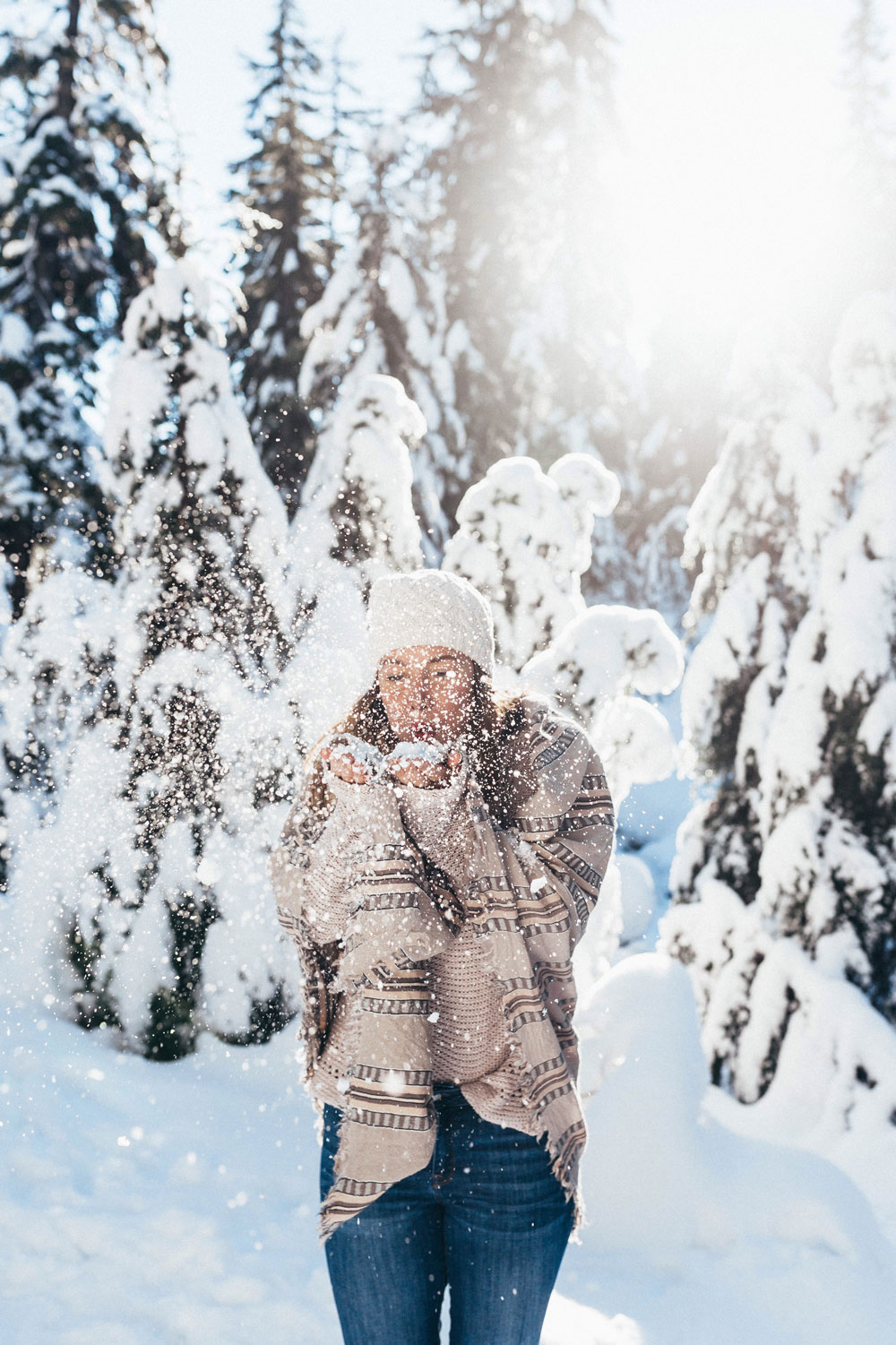 It's officially here—my holiday giveaway series! Now that Christmas is a mere two weeks away, I have a series of giveaways coming your way that I'm genuinely bursting to share—I'm the absolute worst with surprises (my family and friends get so annoyed with me for pretty much wrecking everything) but I'm going to try my best to keep these giveaways under wrap until they each launch because a) that's part of the excitement that this season is all about and b) I'm 30 and really old enough that I should be able to do this by now!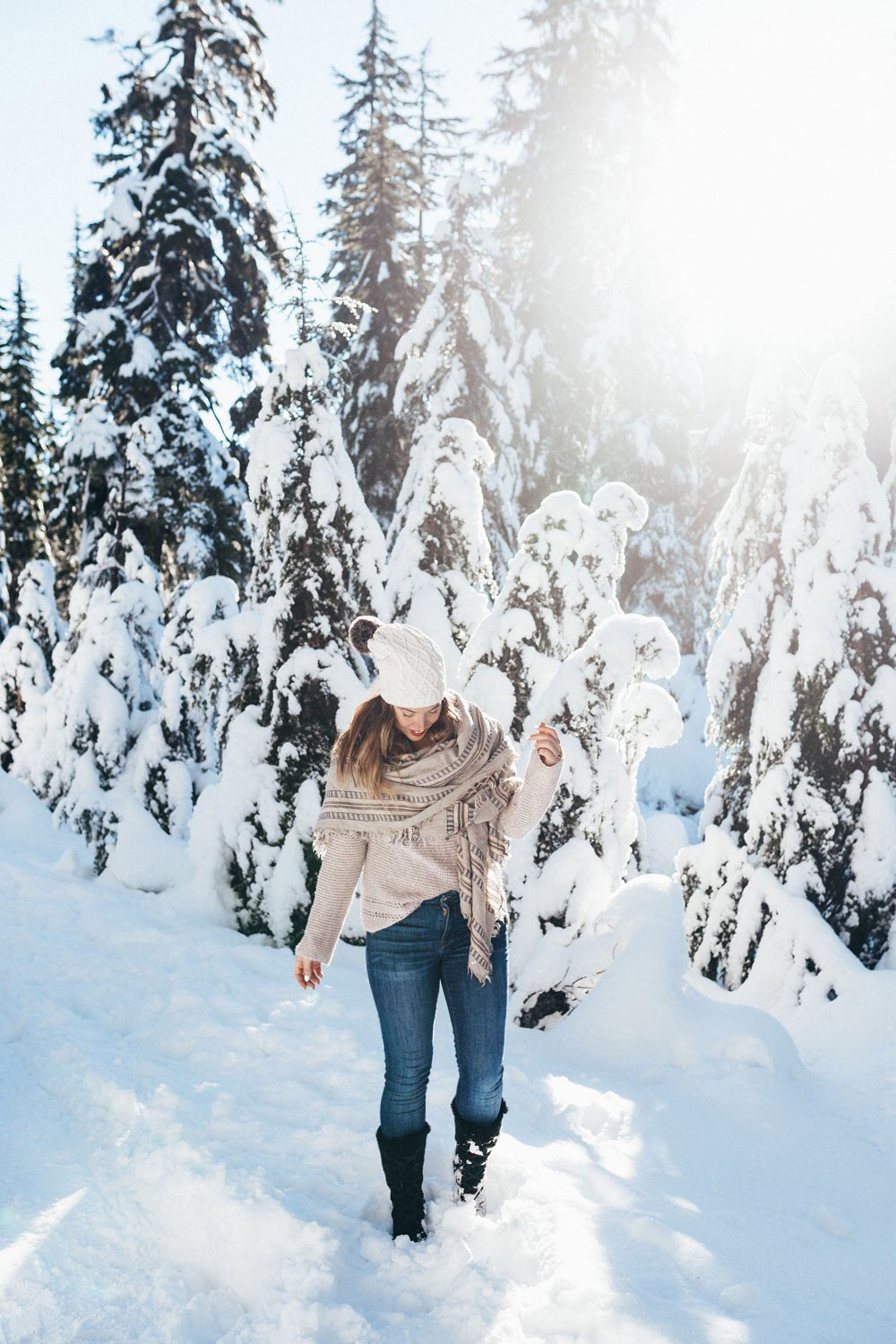 First up is one I am so excited about—two Aritzia blanket scarves for you and a friend, which I'm giving away over here on Instagram! One of my fave giveaways ever since I know how much use I get out of my own (and out of all things Aritzia for that matter!). Growing up as a Vancouver girl, you pretty much live and breathe Aritzia—it's just part of the fabric of your Vancouverite identity, really. Seeing the brand take off internationally though has been absolutely unreal and a real point of pride for all of us here in Van. Their signature brand of cool-meets-accessible is taking over the world and I couldn't be happier about it.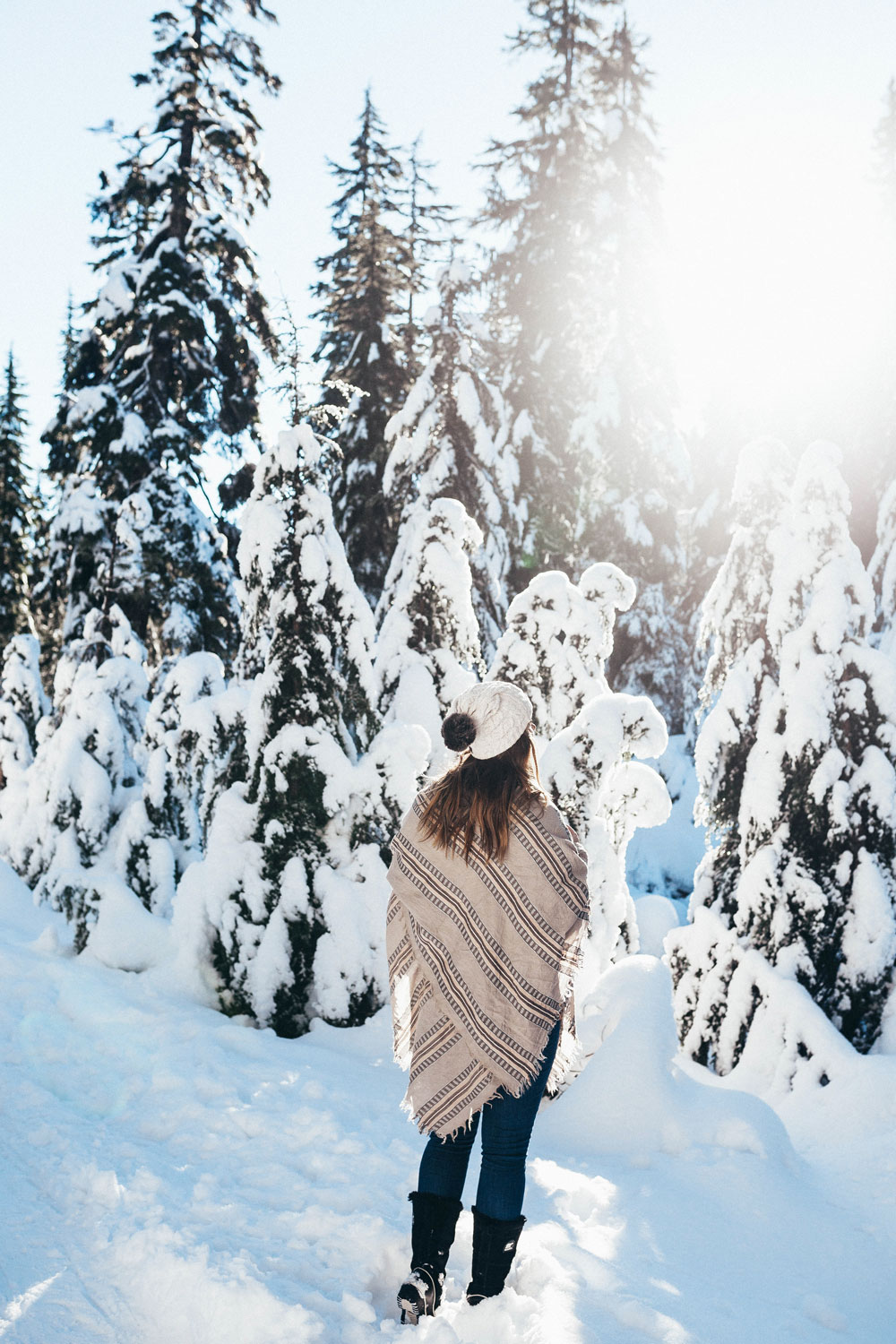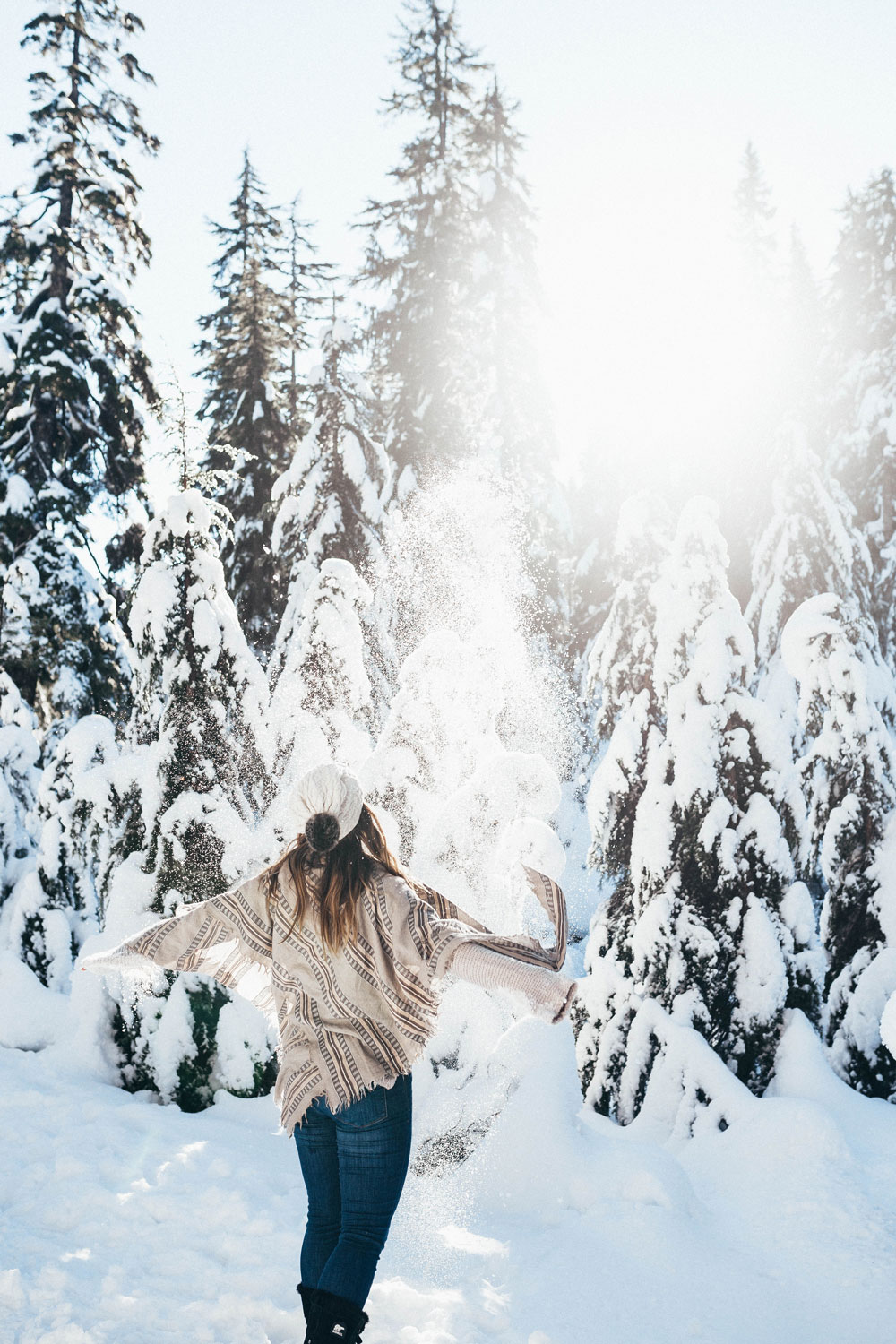 I've shared how to style up blanket scarves in the past and was so excited to see you guys were so into it! Whether it's an Aritzia scarf or another blanket scarf you have, they're the winter staple item, both because they add a serious dose of style to whatever look you have on, but they keep you so cozy and warm! I use mine as a blanket (as the name would suggest) all the time, and love how you can just toss it around and wear it as a wrap, as a scarf or even a makeshift cardigan.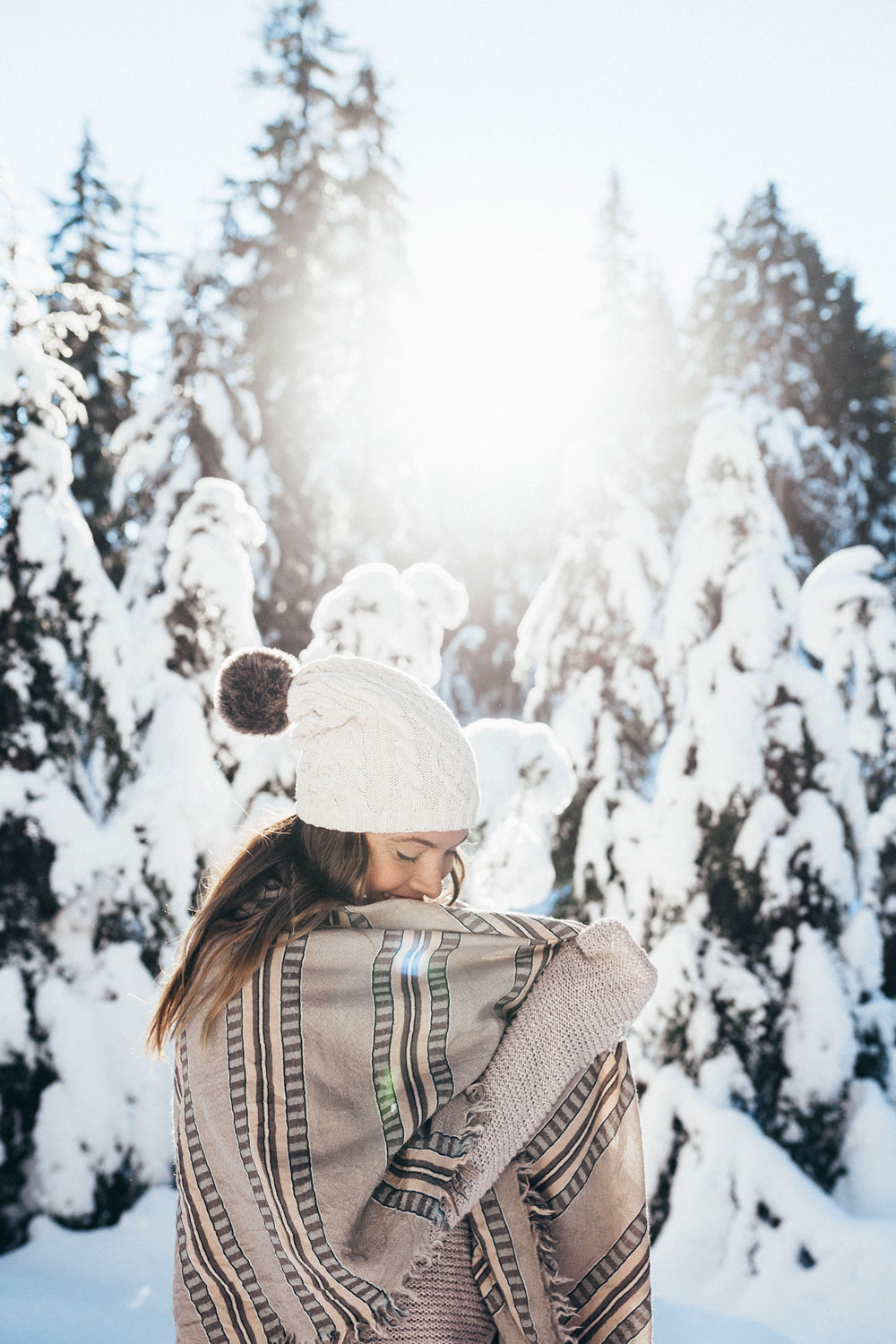 I spend so much time up the mountain, in Whistler or even if we're lucky enough, we get snow here in the city itself so coping with the cold is key for me. I'll be sharing more cold weather style tips soon but it goes without saying that a blanket scarf is an integral piece of the whole strategy.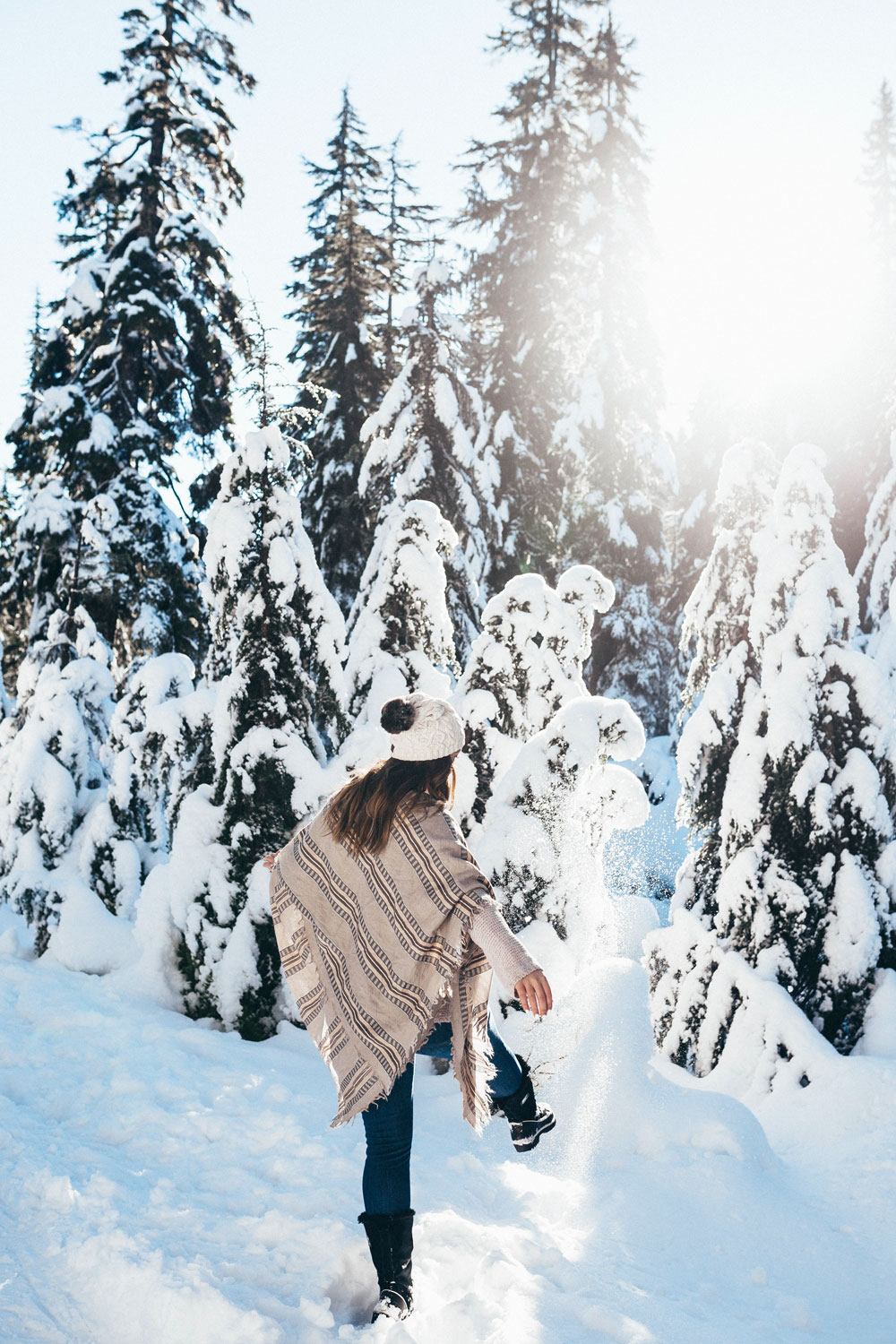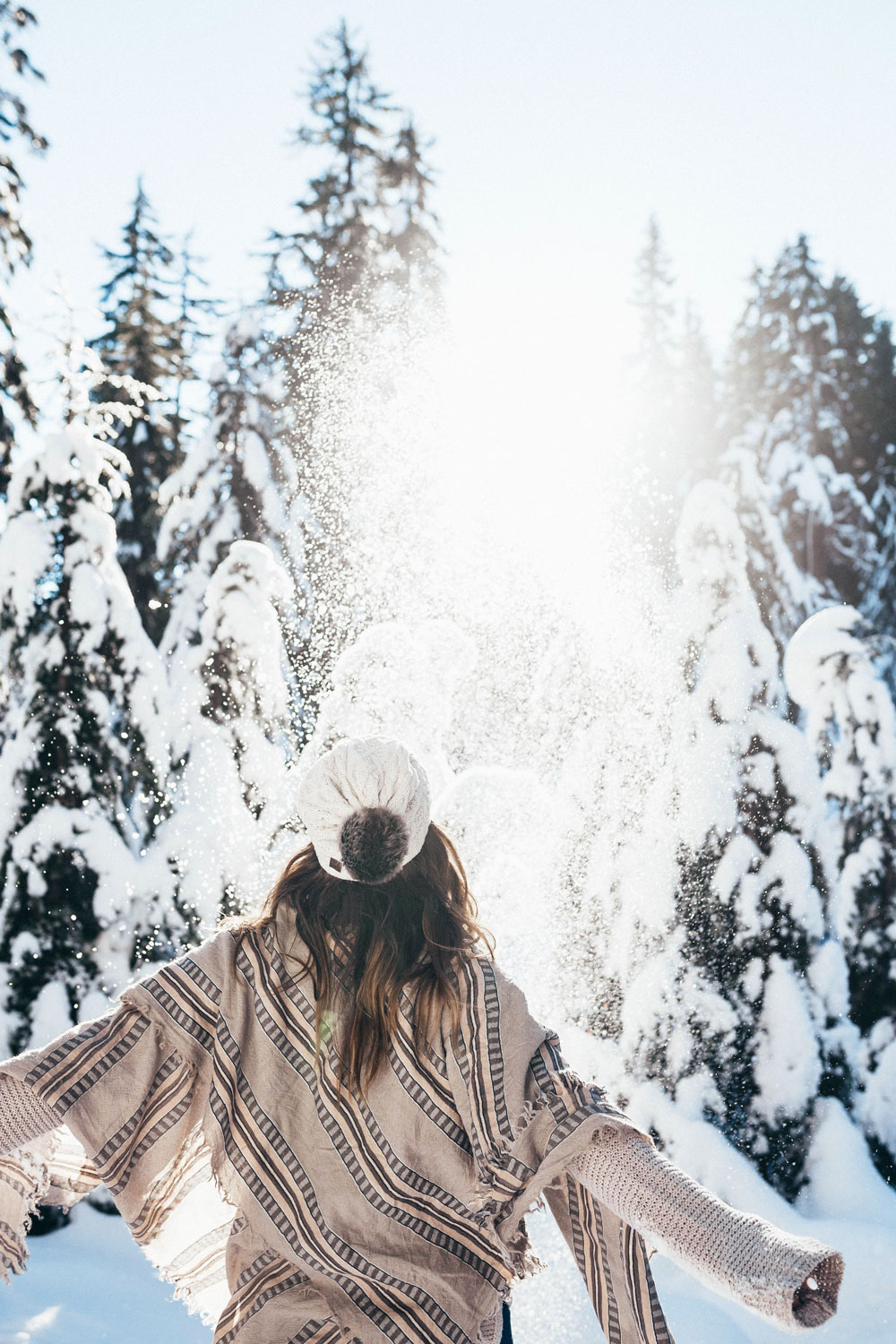 I was cozied up in this look with my Mavi skinny jeans (tip—wear wool leggings on underneath for a bulk-free warm layer!), my Sorel snow boots and my Tilley toque (or beanie for non-Canadian types) and knit sweater up Cypress Mountain the other day and it honestly go the into such a winter mood. This season so far has been insane with family, friend or work get-togethers so as much as I love, love, love this time of year for spending quality time with all the people I love, it's also always really essential to me to get away for a little bit rather than just popping from one party to the next, even if it's just up the mountain a bit! I feel like that's what this season is about in part—taking in the natural beauty of winter and celebrating it too! Bonus points if you get to do it with a friend—Alicia and I had our first little catch-up since our Malta trip (can't wait to share more in the new year from there!) and it was such a lovely day.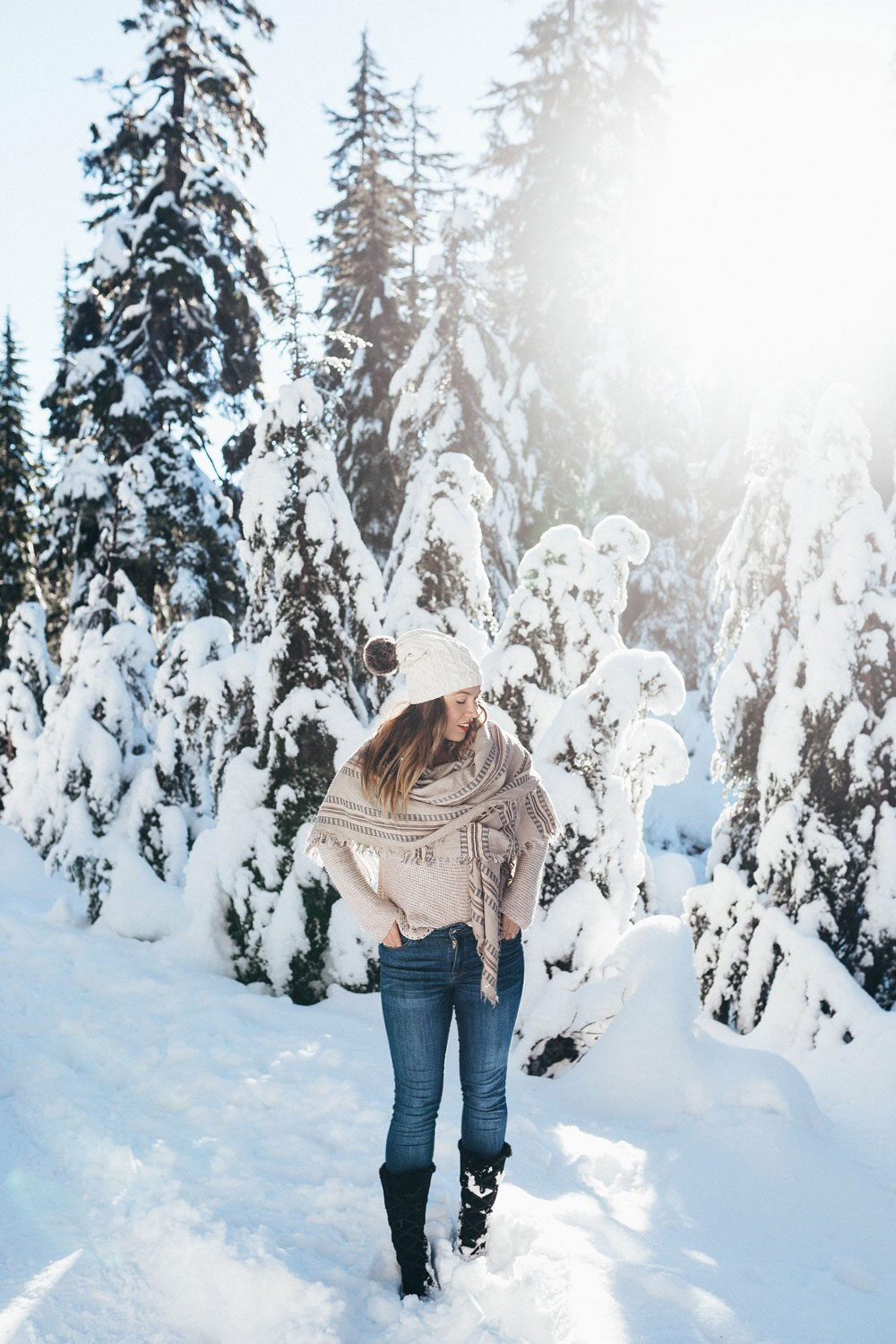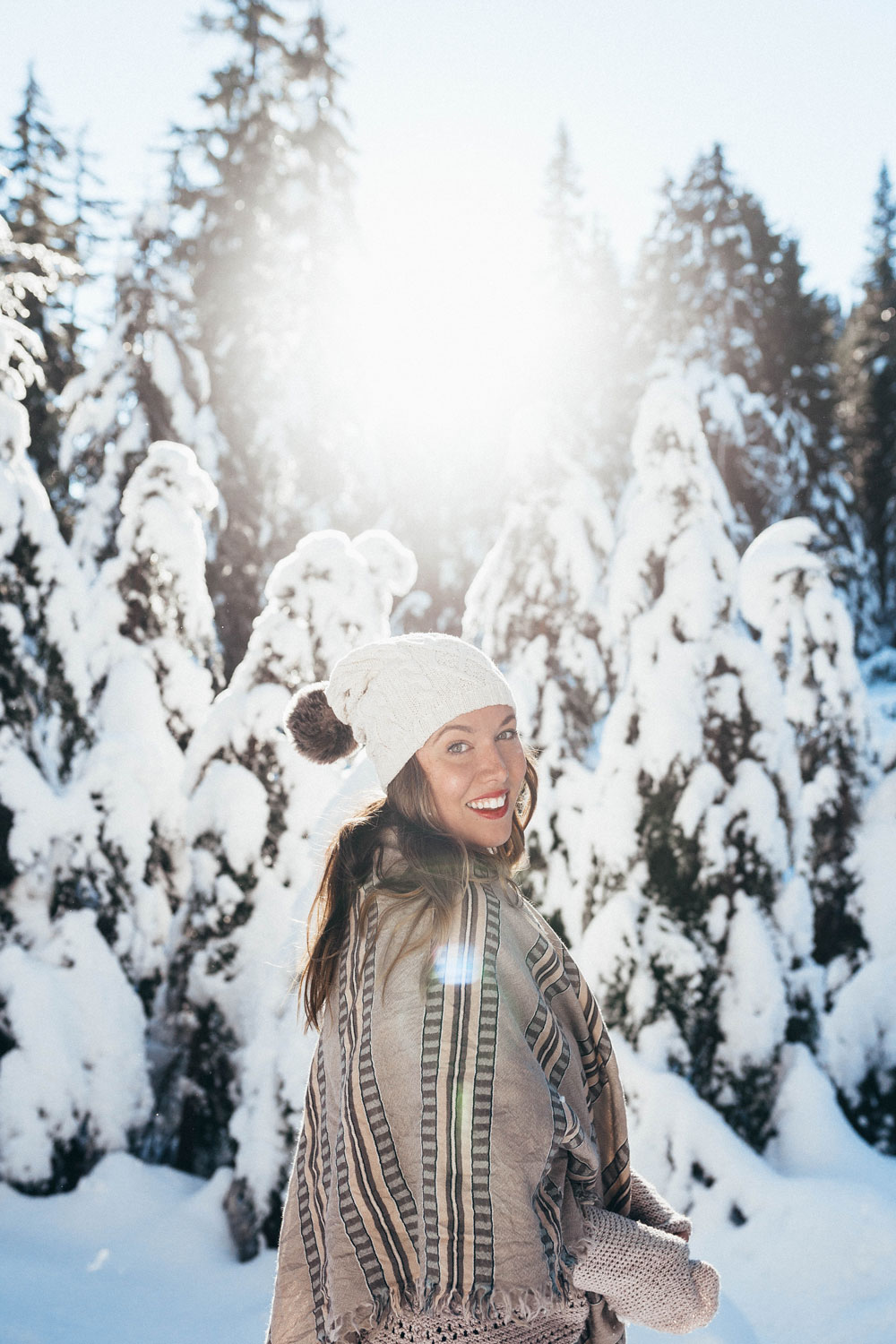 Make sure you enter to win over on my Instagram now—contest will be up for one week ending this Sunday at 11:59PM so make sure you enter and tag your lucky friend in the comments!
Photos by Alicia Fashionista