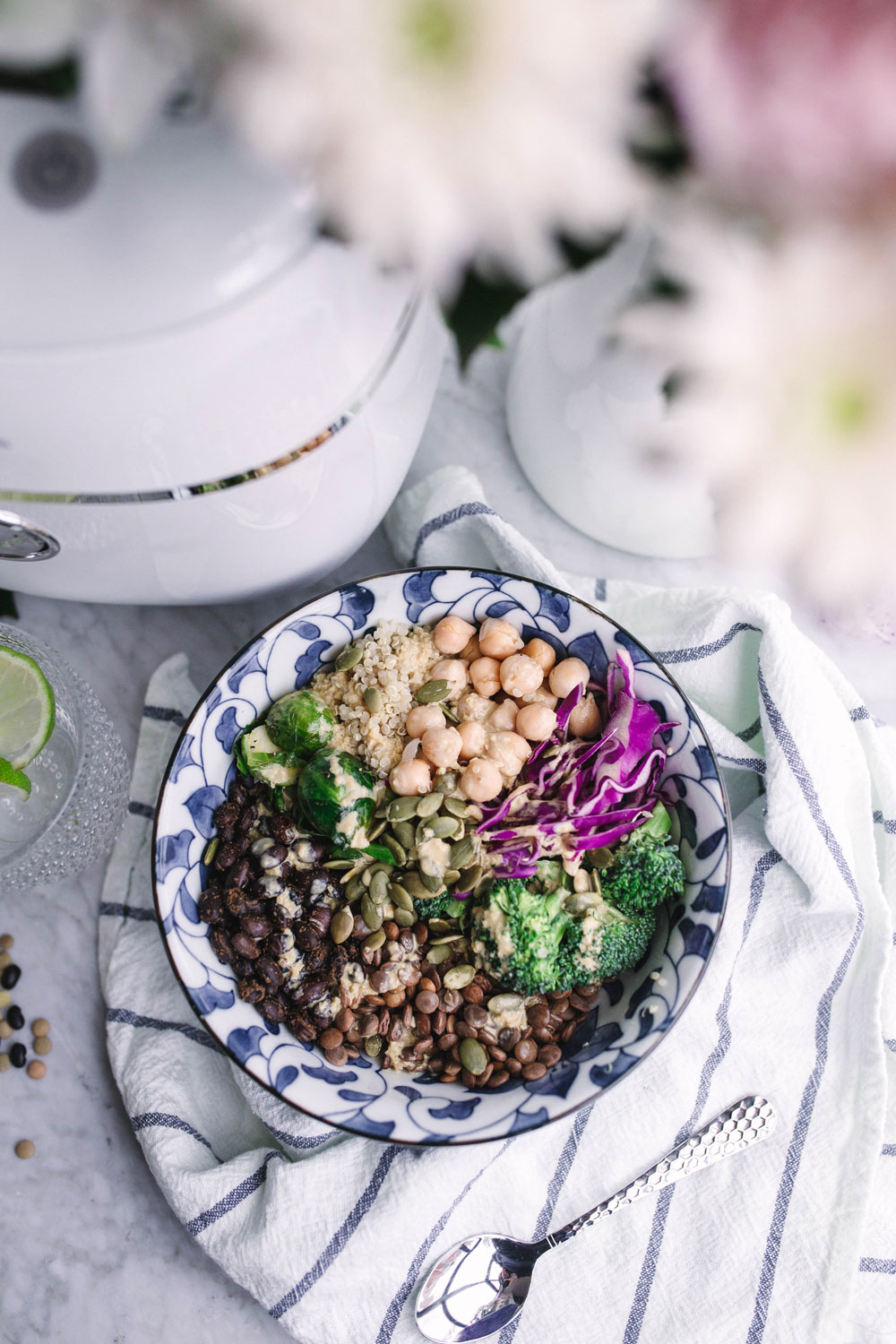 Hello from beautiful Malta! If you guys have been following along on my Insta, you'll know this country is pretty much beyond stunning and that its history, culture, food and people match up to its gorgeous views. If it's not on your radar yet, please, please, please do me a favour and start planning out your trip there—can't wait to share all my tips soon!
But while I'm soaking in the sun here in Malta, I'm also prepping to come back to the rain, cold and gloom of Vancouver soon enough (with a quick stopover in Dublin, which usually promises for at least chillier temps than what I've been enjoying here!). Matt's told me it's been absolutely disgusting in Vancouver so while I'm excited for all things holiday, I'm also bracing myself for a bit of an adjustment when I'm back and to make sure I'm making my interiors as cozy as possible, to take really good care of myself and to indulge in the winter hygge vibes when I'm back.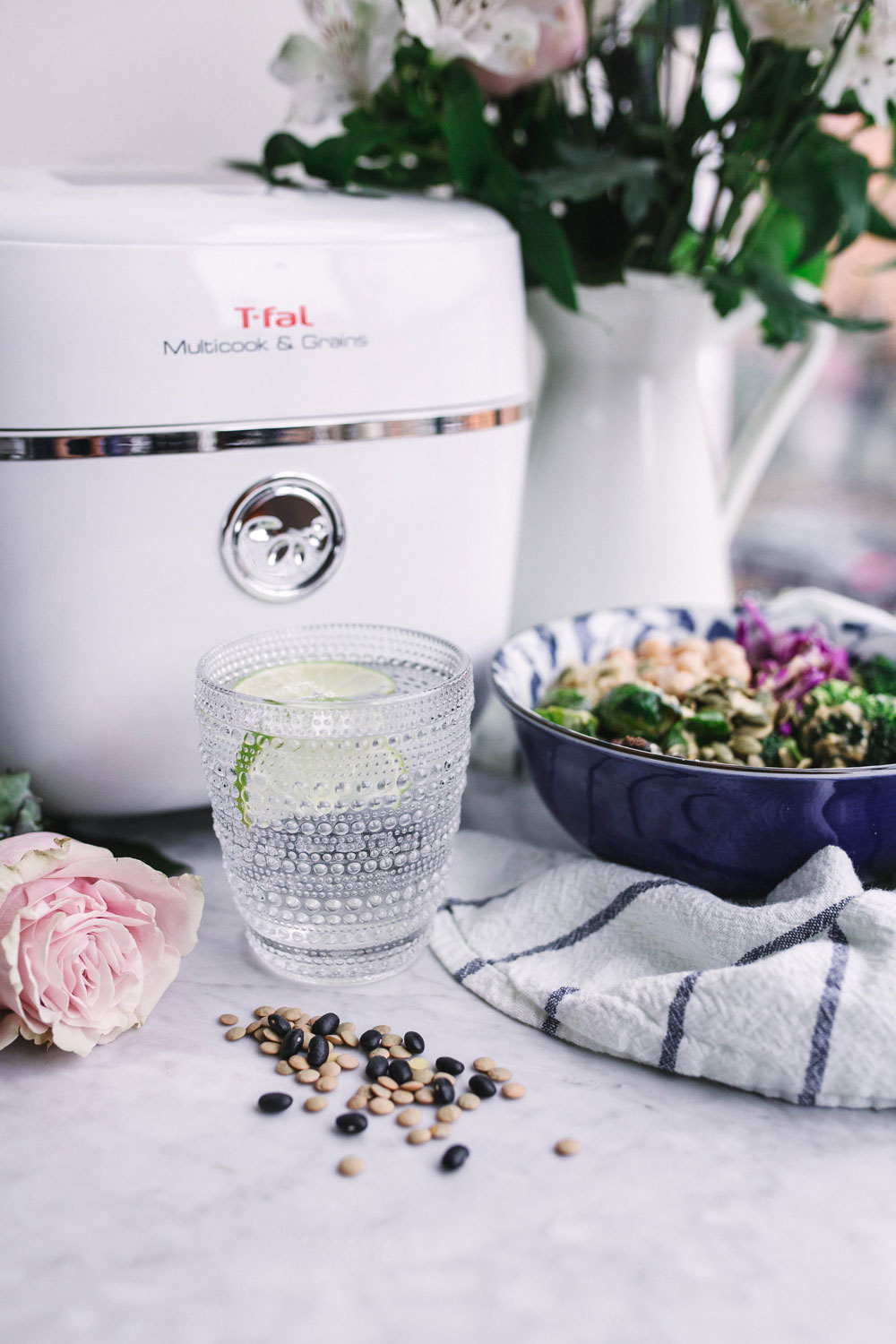 One thing that's absolutely essential to me is my abundance bowls, which are always slight variations of the same basic components: a healthy fibrous grain, protein-rich beans or legumes, fresh veggies and a nice dose of good fat, whether that's avocado, an olive-oil rich dressing or even an almond butter drizzle.
I recently got this T-Fal Multicook & Grains appliance and I'm obsessed—not only is it a quick and easy way to cook all your faves (I've already done the most amazing chunky veggie marinara pasta sauce and coconut yogurt), but it's specially designed to help you get the most out of your amazingly healthy grains and pulses. If you didn't know, pulses are the edible seeds of the legume family, which are harvested while dry. Beans, lentils, peas, chickpeas and so much more are all pulses and while they're widely available canned (and effectively pre-soaked), it's not only so much better for you from a nutrition perspective but also way more economical to buy them in their original dried form.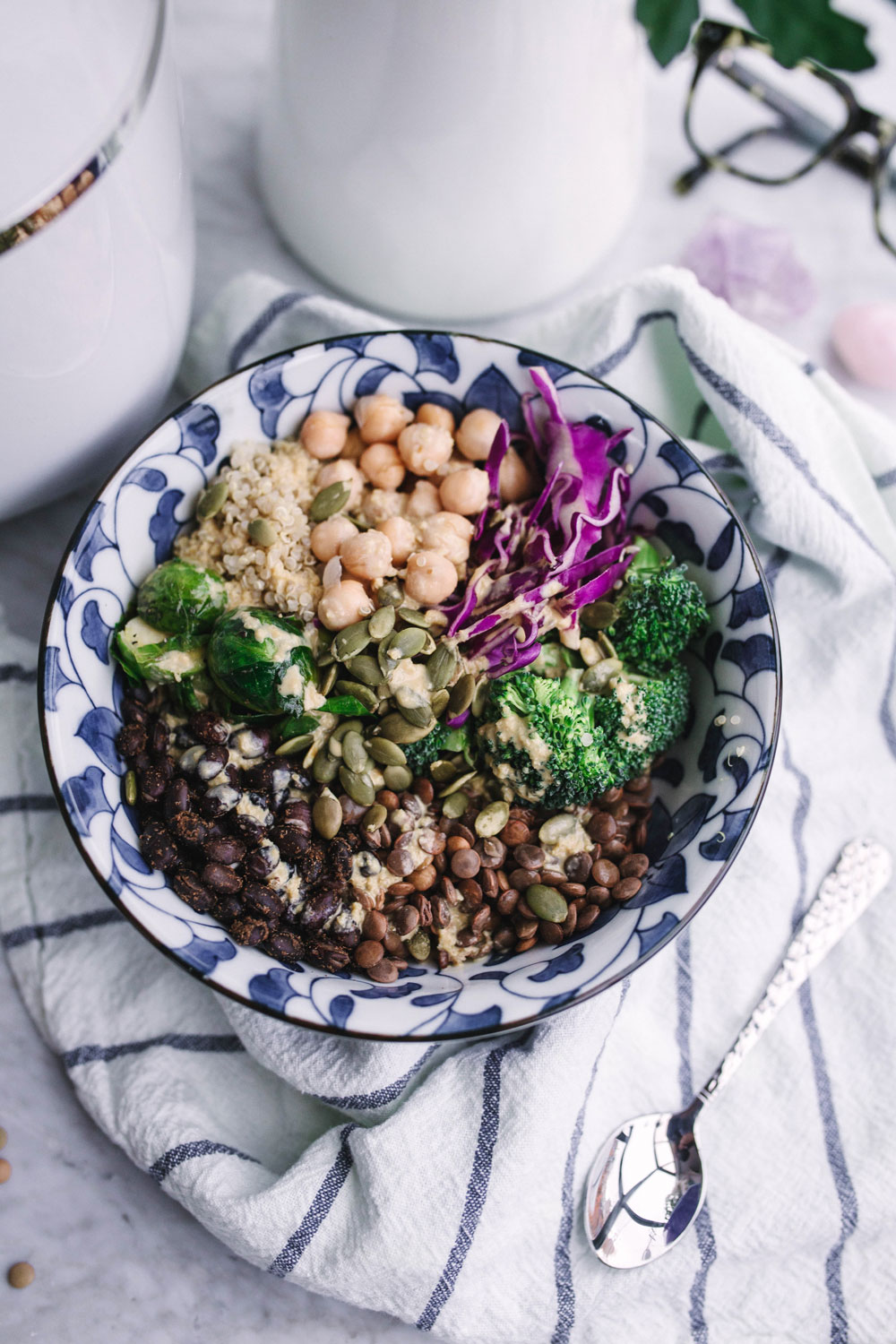 The pain is to soak them takes hours upon hours, something which I've done sometimes when one particular pulse was the star of a show but never for something like this that has a wide range of pulses. The Multicook & Grain was used for everything here to soak the pulses and my quinoa at lightning speed, plus cooking time is easily integrated for your grains and other key recipes! You can learn more over here but now, more about this abundance bowl!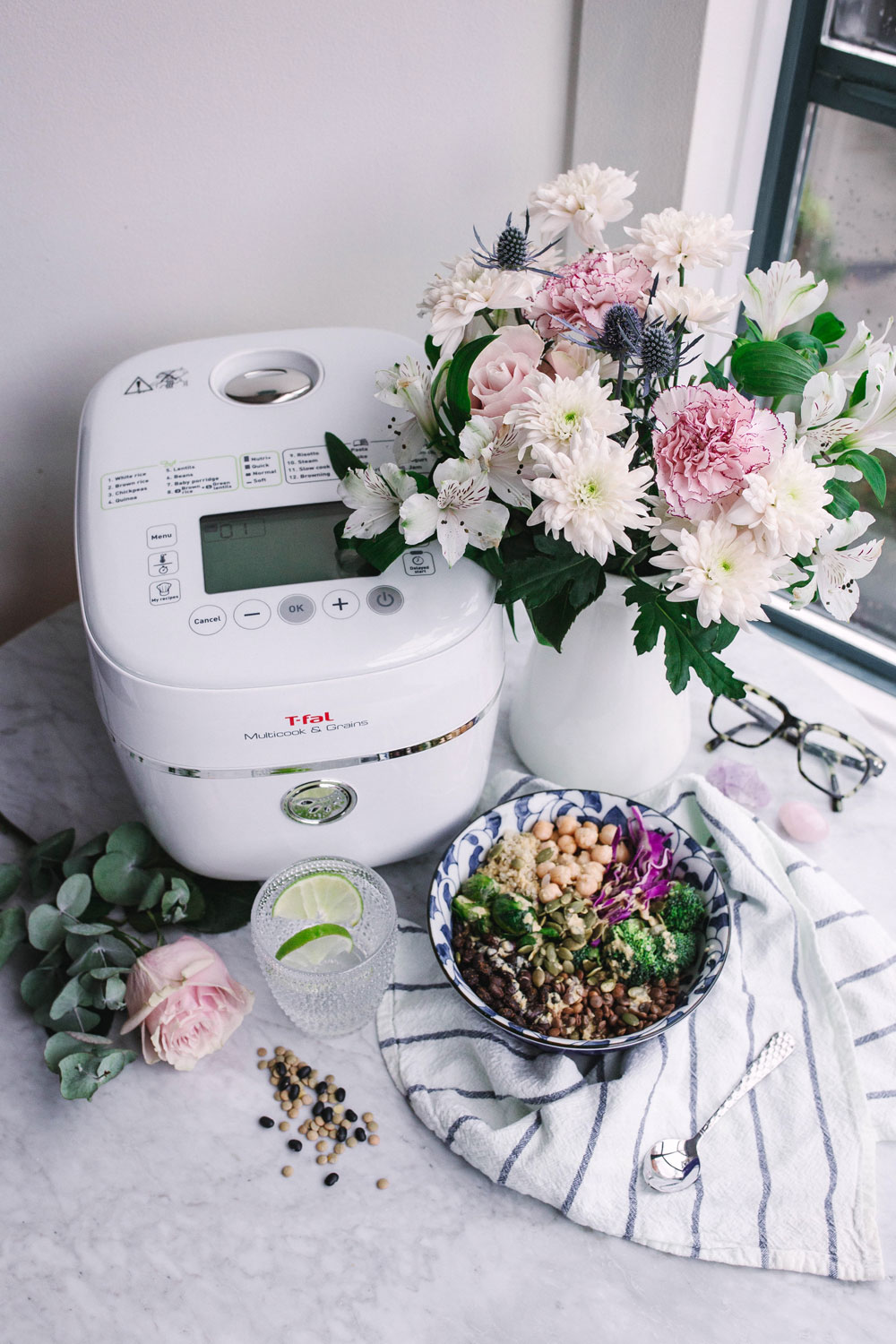 As you guys might know, I'm not a practicing veggie or vegan but do try to go meat-free a few days a week so having something that still feels hearty and comforting like this is key for me, especially in the winter months! I love sourcing my protein from a wide range of beans and legumes, and really find that soaking them properly from their dried state helps me digest them a lot better since I have a few digestion issues. I like to have a quarter of the bowl as a grain (quinoa is usually my go-to but brown rice is also a yummy option), as many veggies as I can squeeze in (I'm partial to spinach but love sneaking in the crunch of cabbage too, plus I often use the rest of the head later in the week for tacos, soup, etc) and will either do half an avocado or a healthy fat-rich dressing, like this yummy tahini dressing on top! Finally, I find I get low on magnesium so love to top up with pumpkin seeds which are not only my fave salad topper, but are really rich in magnesium too!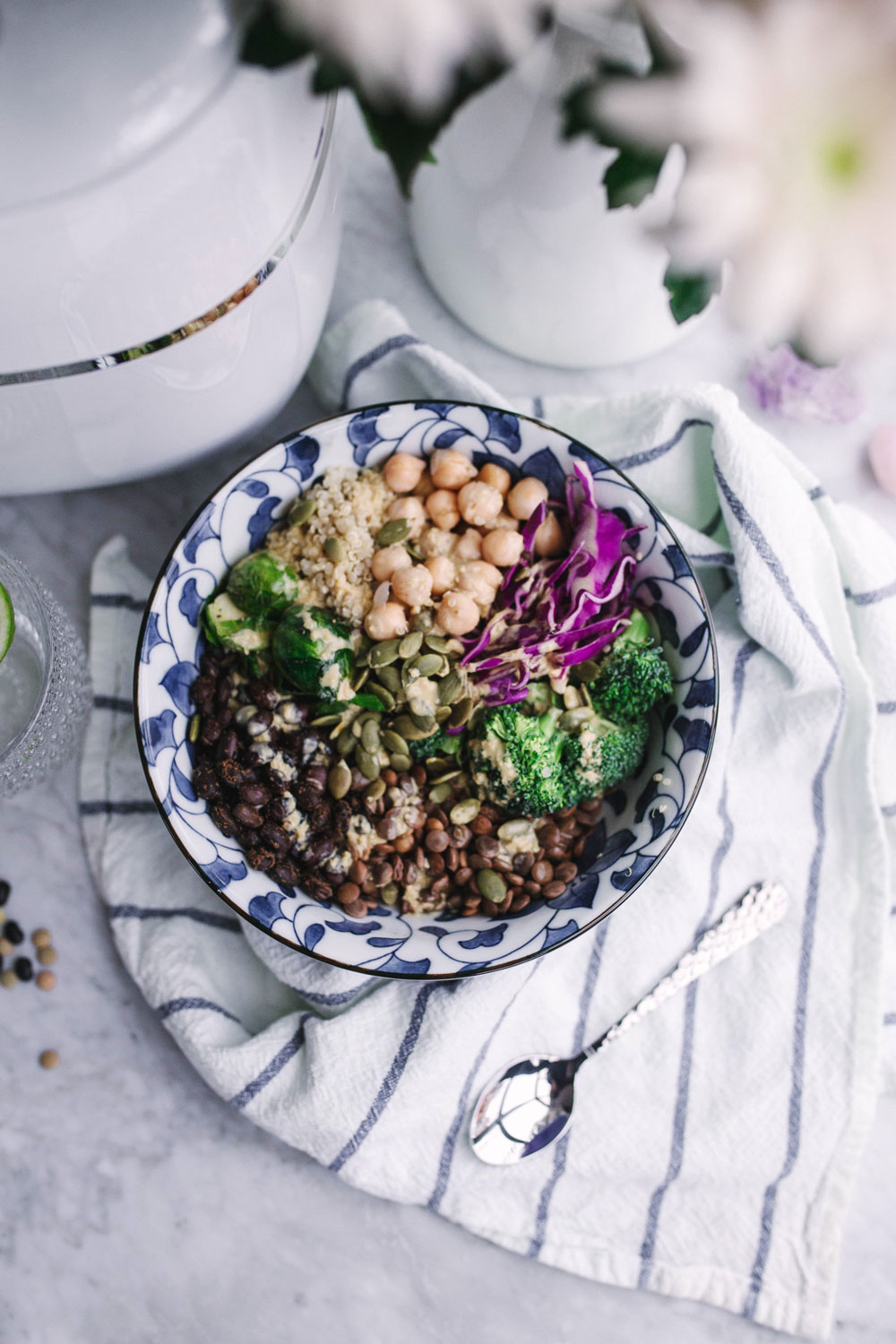 Hope you guys are having a great week and apologies for my radio silence the past couple of weeks! My travel has been a bit crazy but I'm officially home for the next month once I touch down back in Vancouver this week and am so excited to bring you guys a ton of winter/holiday content soon! In the meantime, follow along on the last few days of my trip on Insta!