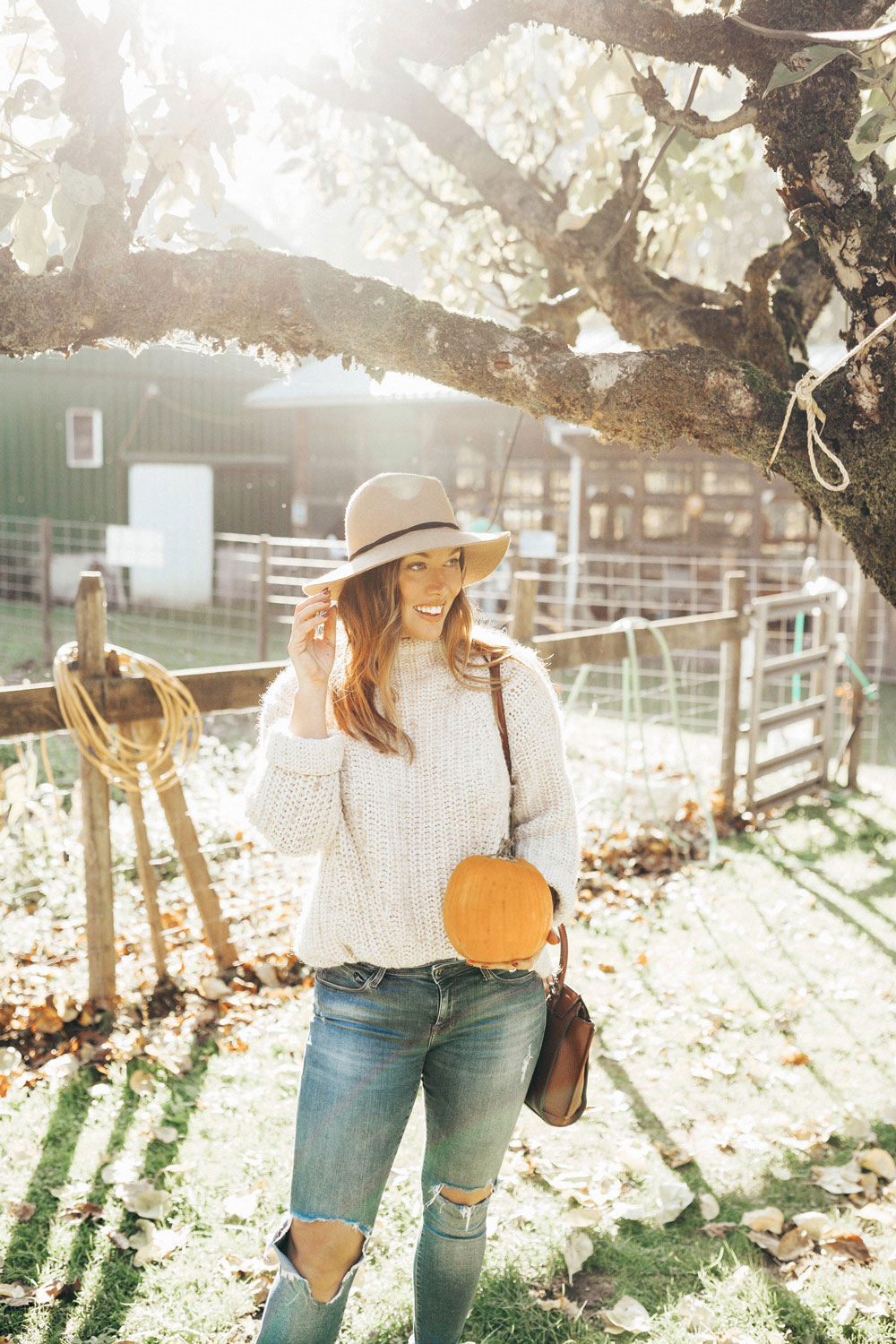 As much as I'm so in love with where I grew up (in Lynn Valley in North Vancouver, literally at the tip-top of the mountain!), one thing that I always missed out on every year growing up was really seeing the seasons change—the evergreens that cover every available spot of our neighbourhood are beyond stunning but as their name suggests, there's not really any change with the seasons (other than getting blanketed in snow at a certain point in the winter!). When Matt and I moved in together here in Fairview near Granville Island, it was one of the first things I fell in love with in our neighbourhood—the vivid hues of the fall as the trees turned, the springtime explosion of dusty pink as the cherry blossoms came out, biking around in a bikini on the way to the beach during the summer, etc.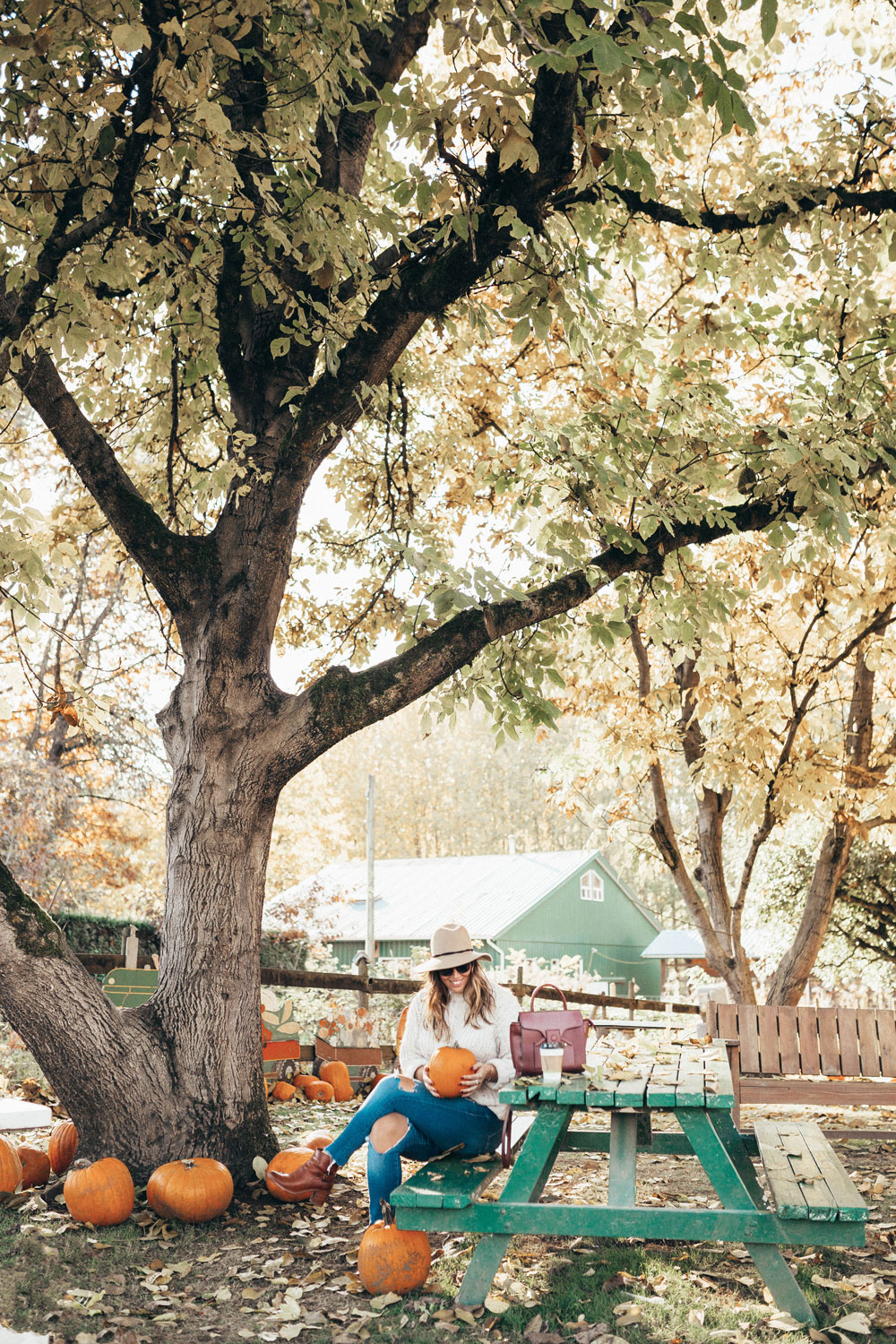 It kind of sparked this desire in me to see more of Greater Vancouver in general, especially after stopping into Abbotsford over the past two years to see its famous tulip fields and discovering a whole new world past Vancouver's downtown city boundaries! I've never really spent that much time in genuine farmland—while the North Shore offers so much natural beauty, it's of the mountain, canyon and forest variety. What better time to check out some of the beautiful farmland in Langley and its surrounding areas than in fall, when the pumpkin patches peddle their jack-o-lanterns and the foliage is fully on display?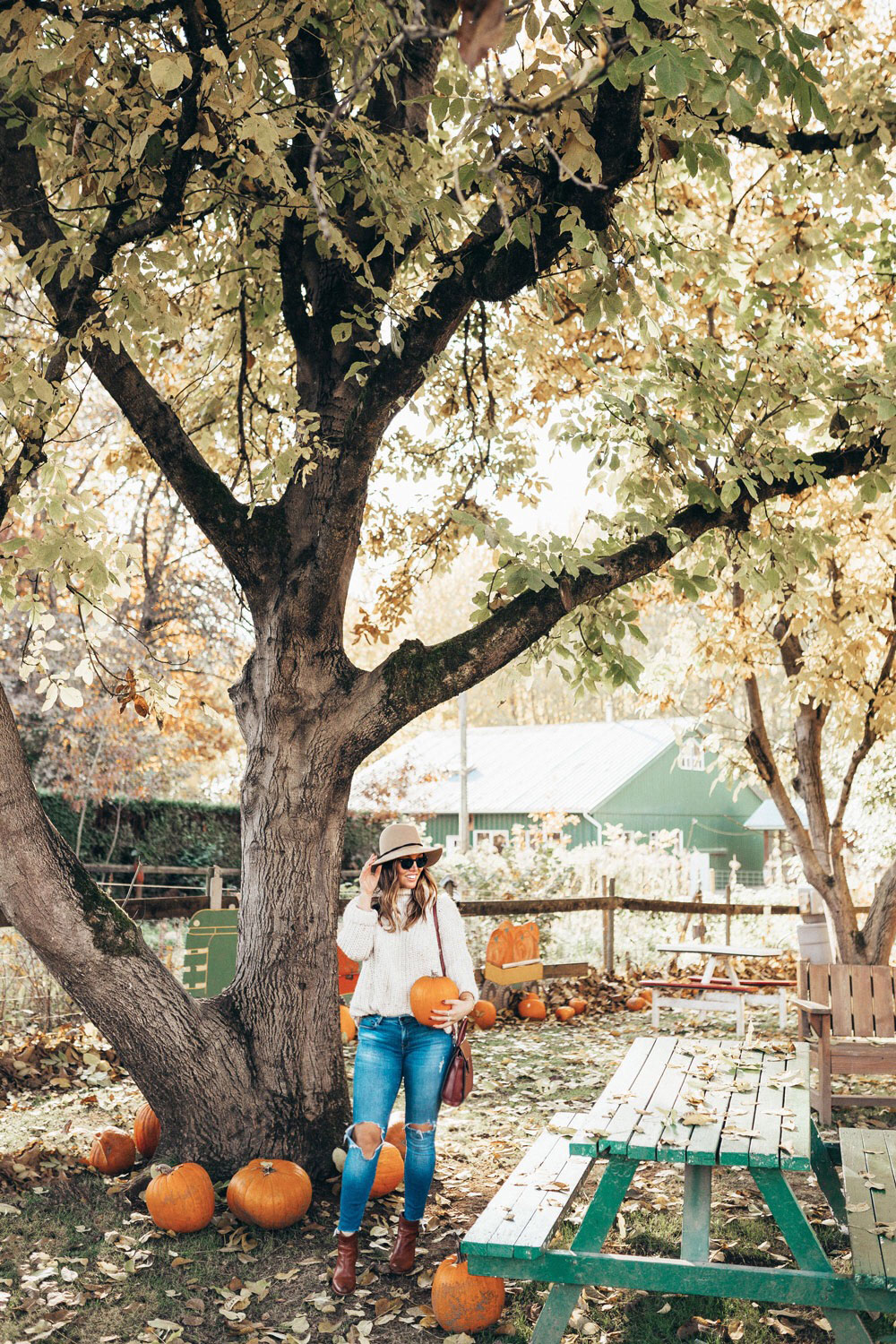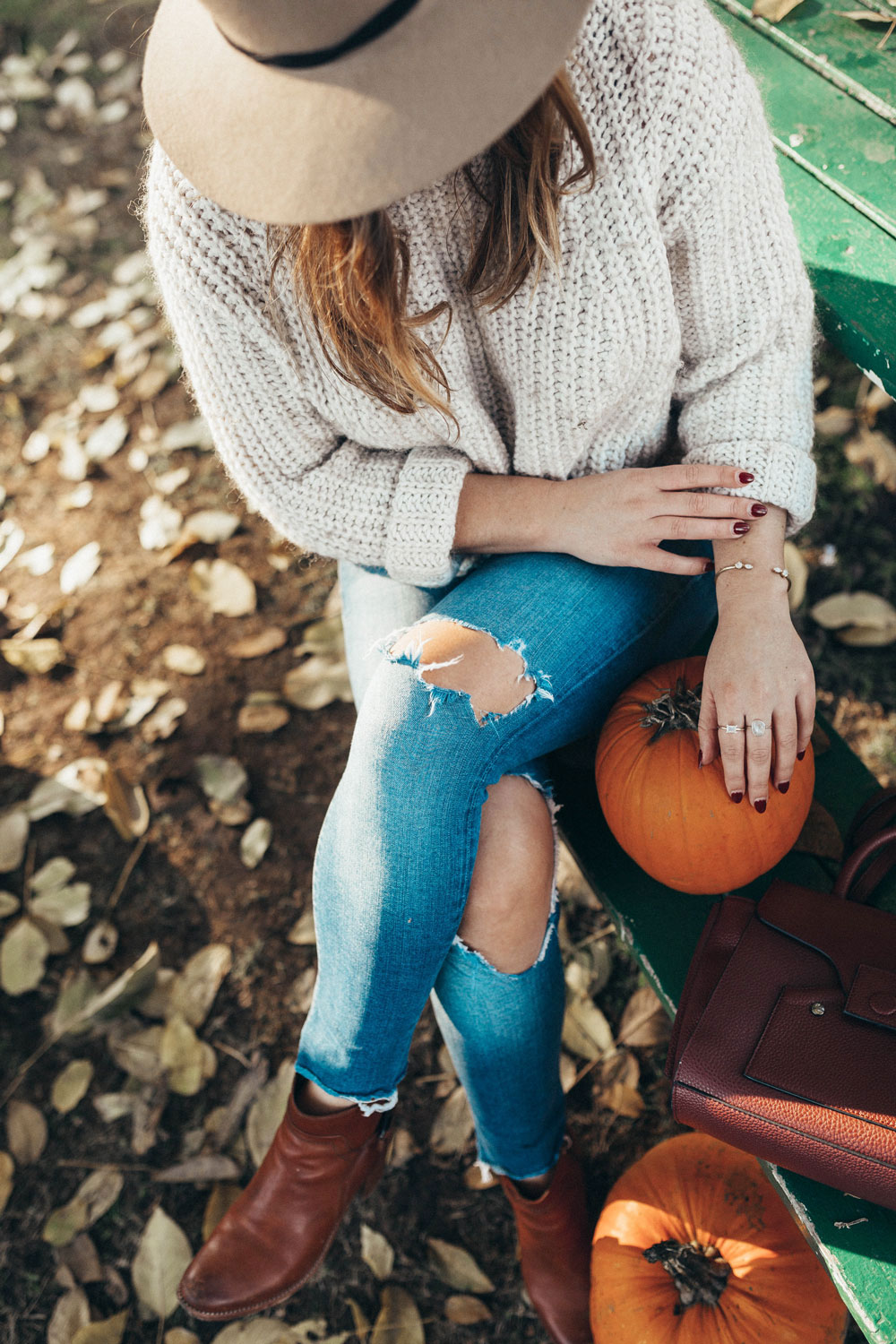 As you guys might remember, I've been testing out some of Hyundai Canada's latest and most exciting models this past year and I was so excited to try out their 2017 Elantra Sport to make the trip out to the pumpkin patch, about an hour away from downtown Vancouver! In stunning Marina Blue, I actually did a day trip with my little brother and picked him up in Lynn Valley to make the trip out on a beautiful day. It was right off the bat such a smooth drive (in standard no less, actually my preferred way to drive!). The shifting was so smooth and the car had all the luxe details that Hyundai is known for (heated steering wheel, unbelievably cozy seats, etc).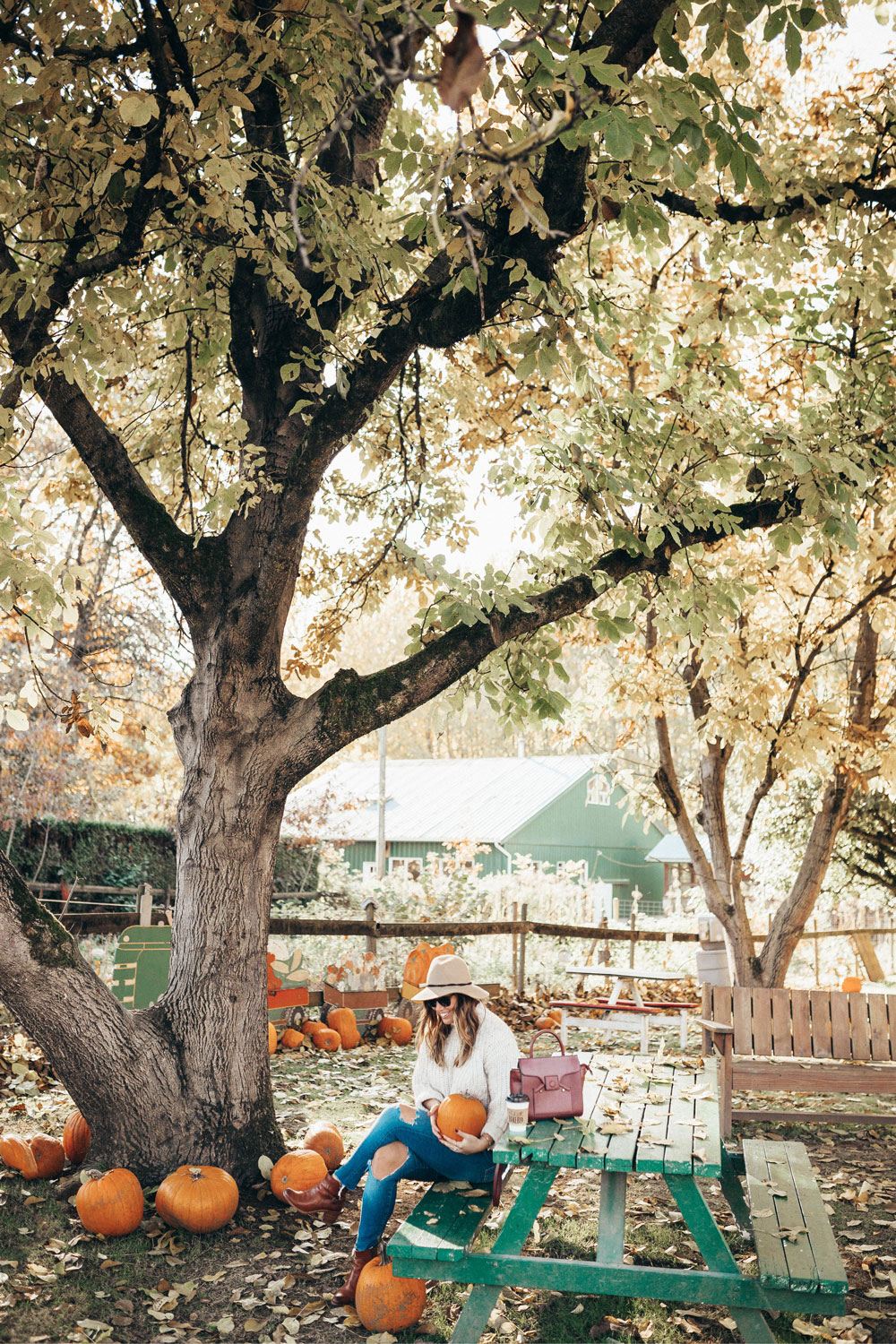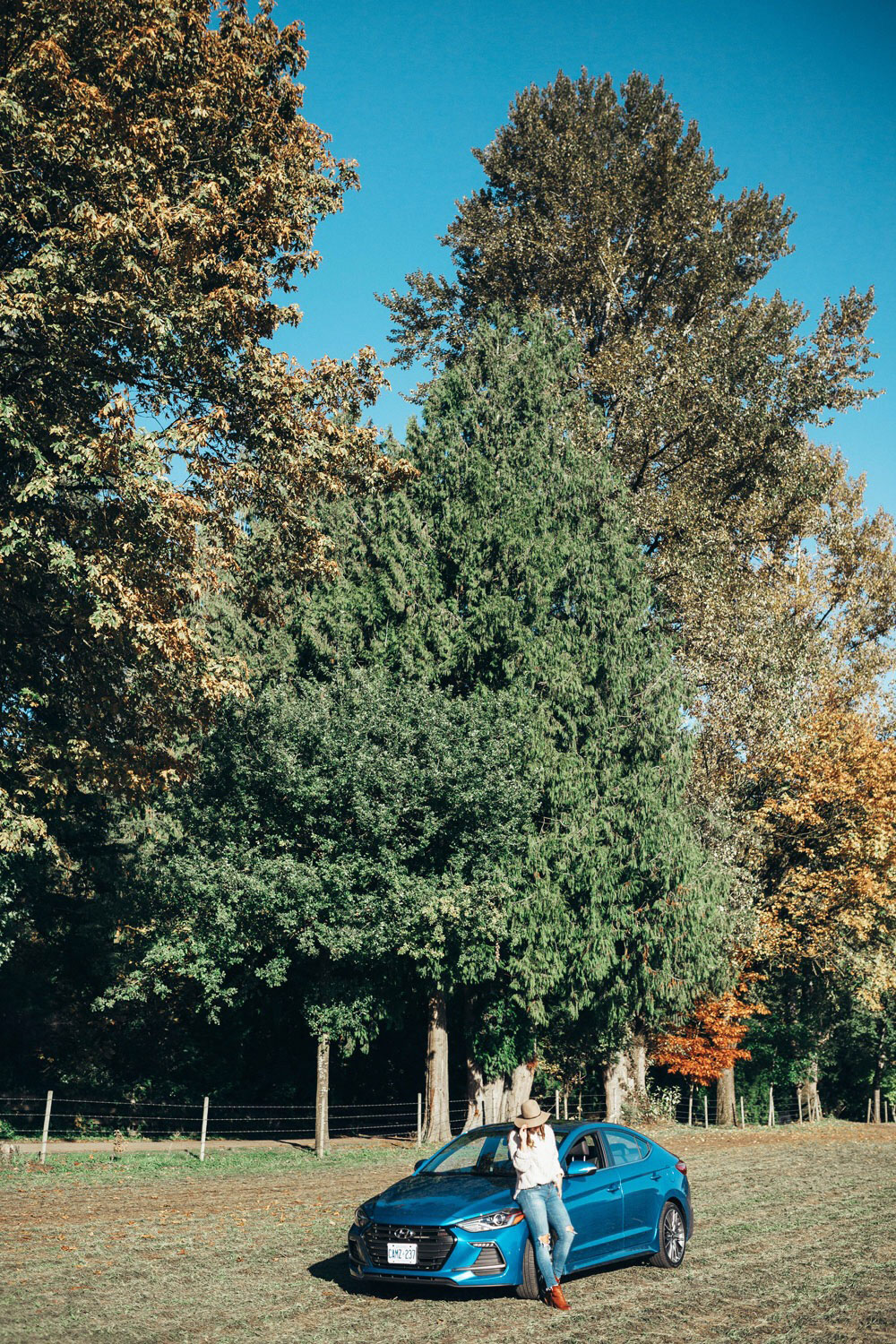 What I really love though is that I always feel safe knowing that Hyundai creates all of its cars using its own manufactured Advanced High Strength Steel (creating something they've literally trademarked as SUPERSTRUCTURE™—so good to know they take security and passenger safety this seriously!). It also makes for way more precise handling and a smoother drive in general, which I could definitely feel.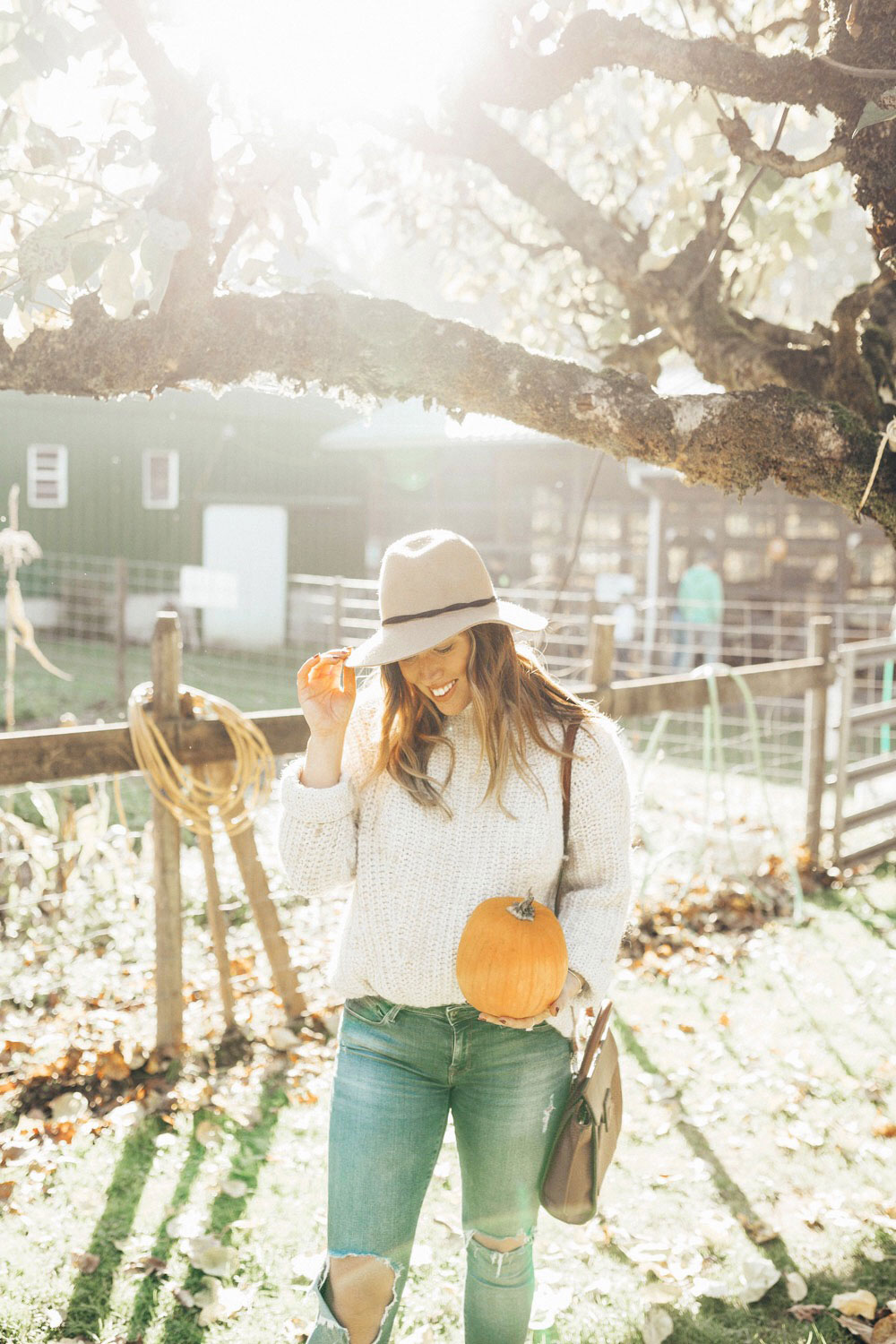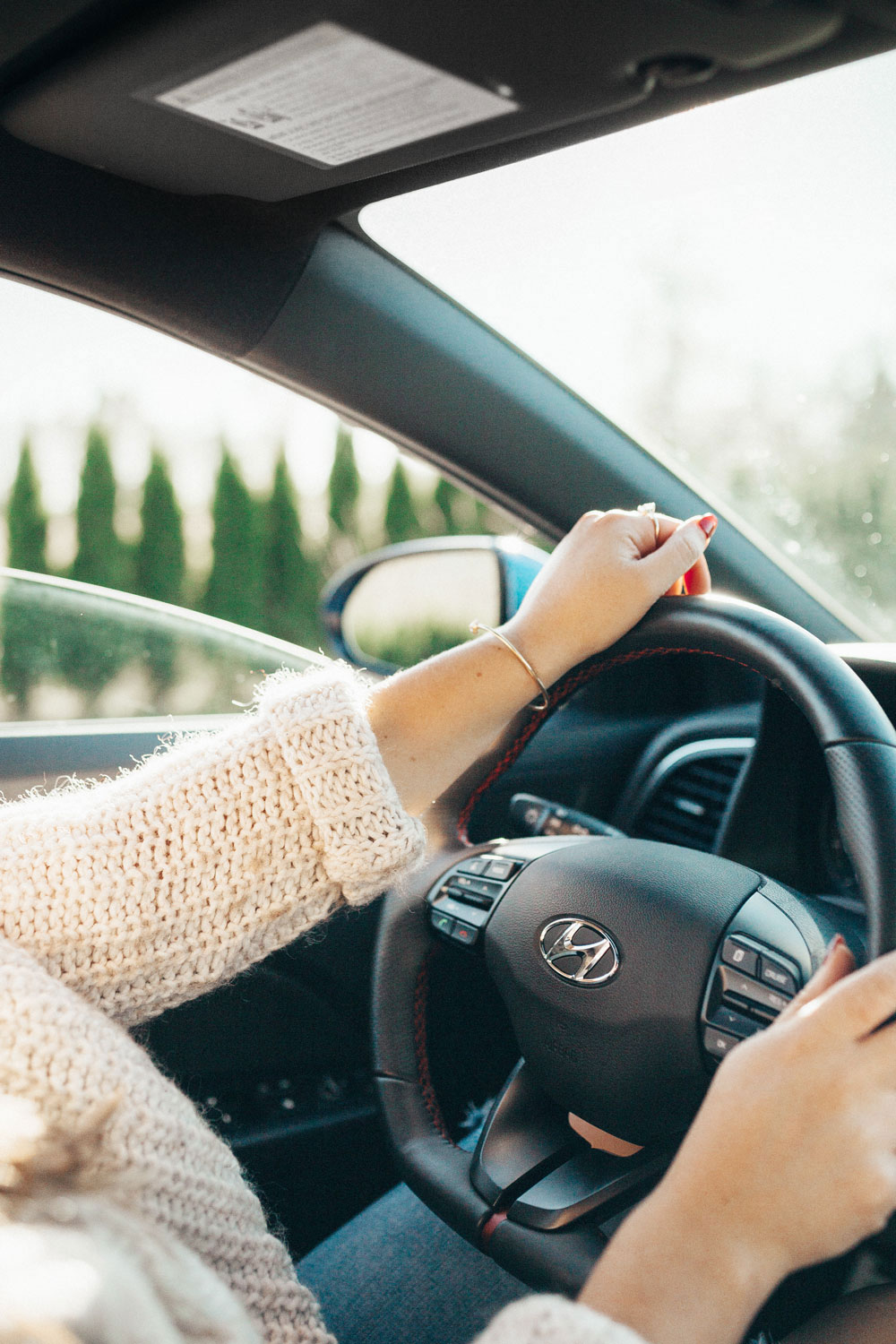 We made it out to Aldor Acres in good time and honestly, as someone who's never gone there before, can not suggest it enough as either a fun thing to do with family (whether that's with siblings/parents or with your own little ones), with friends or with your love. I'm not a Halloween fanatic (the whole costume thing just never clicked with me) so other than Thanksgiving, I feel like sometimes fall just flies by for me. Winter, summer and spring all involve a lot more seasonal celebration and activities, but this year I was really intent on making more of an effort to enjoy every season and this honestly got me into such an autumnal mood. Matt and I carved some pumpkins, and I decorated our place with a little autumn centerpiece —all in all, just making the journey out really helped me connect with a season that's usually just a busy period for me!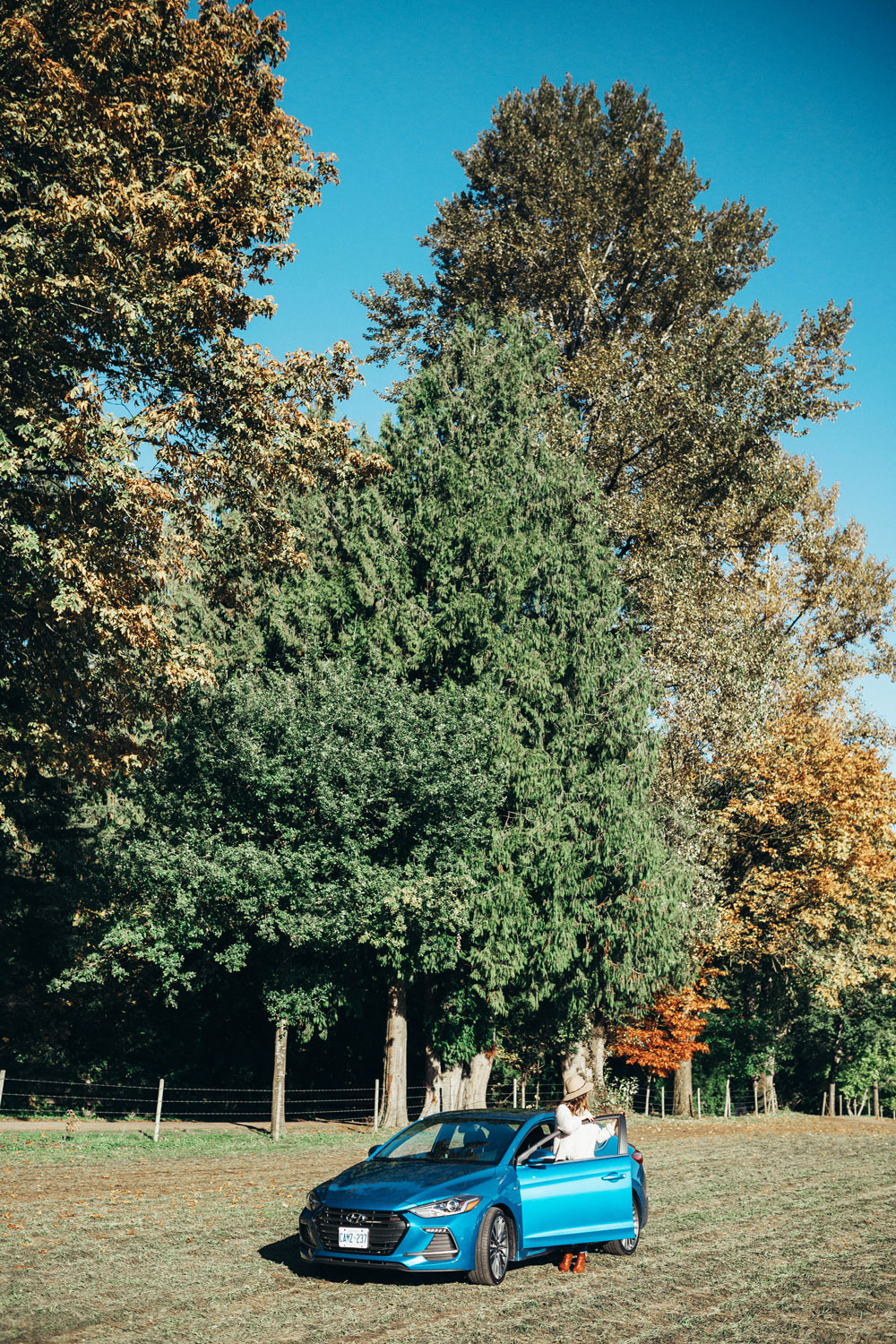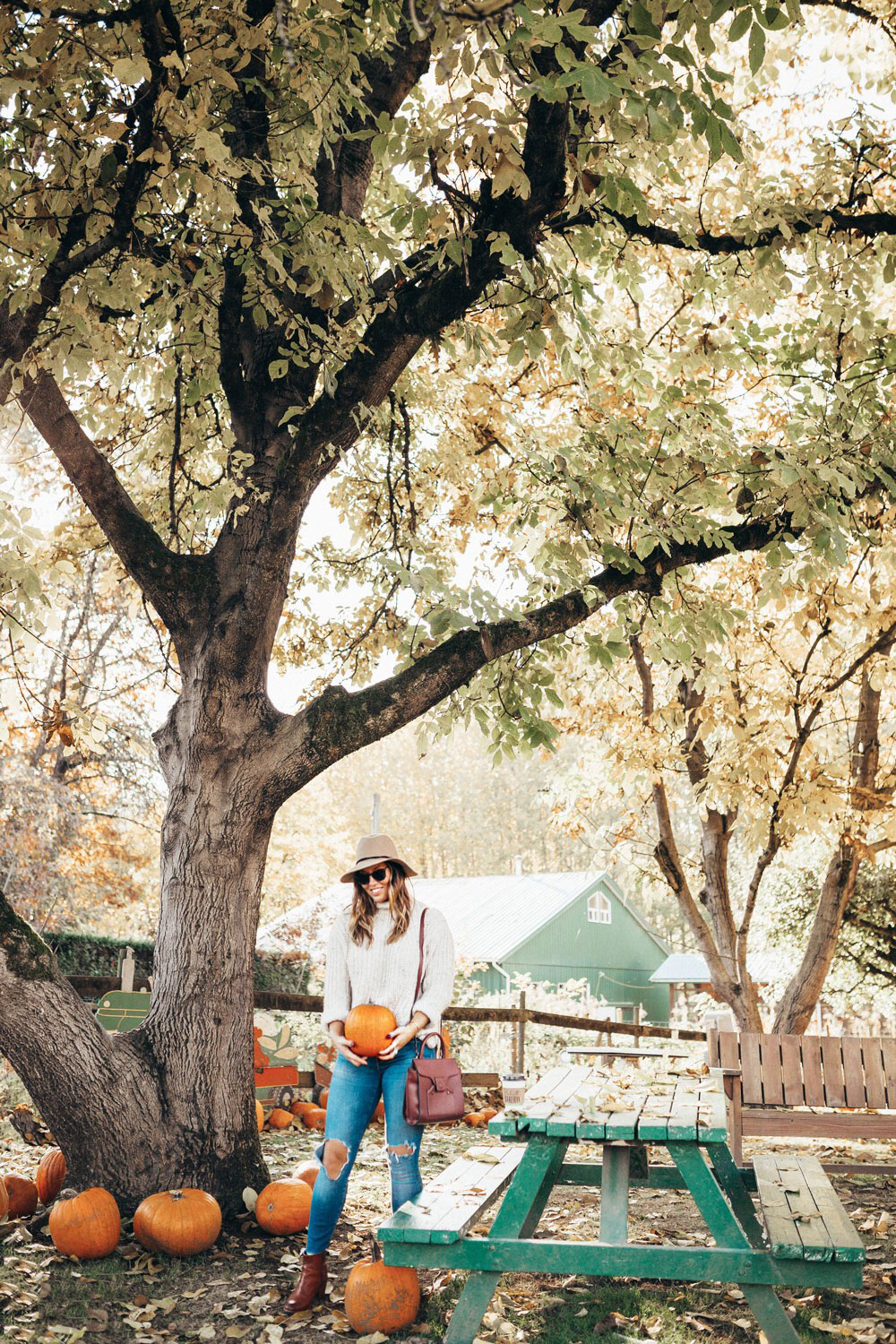 The drive back in the sunset golden hour was the perfect cap to an amazing day with my bro, getting a chance to see something so close to the city that we never really go to! Also, since I come from a big family, it was nice to get 1:1 time with Ben. Because there's so many of us, it's always been important to me to spend time with each sibling on their own as much as I can and really foster those relationships that mean so much to me!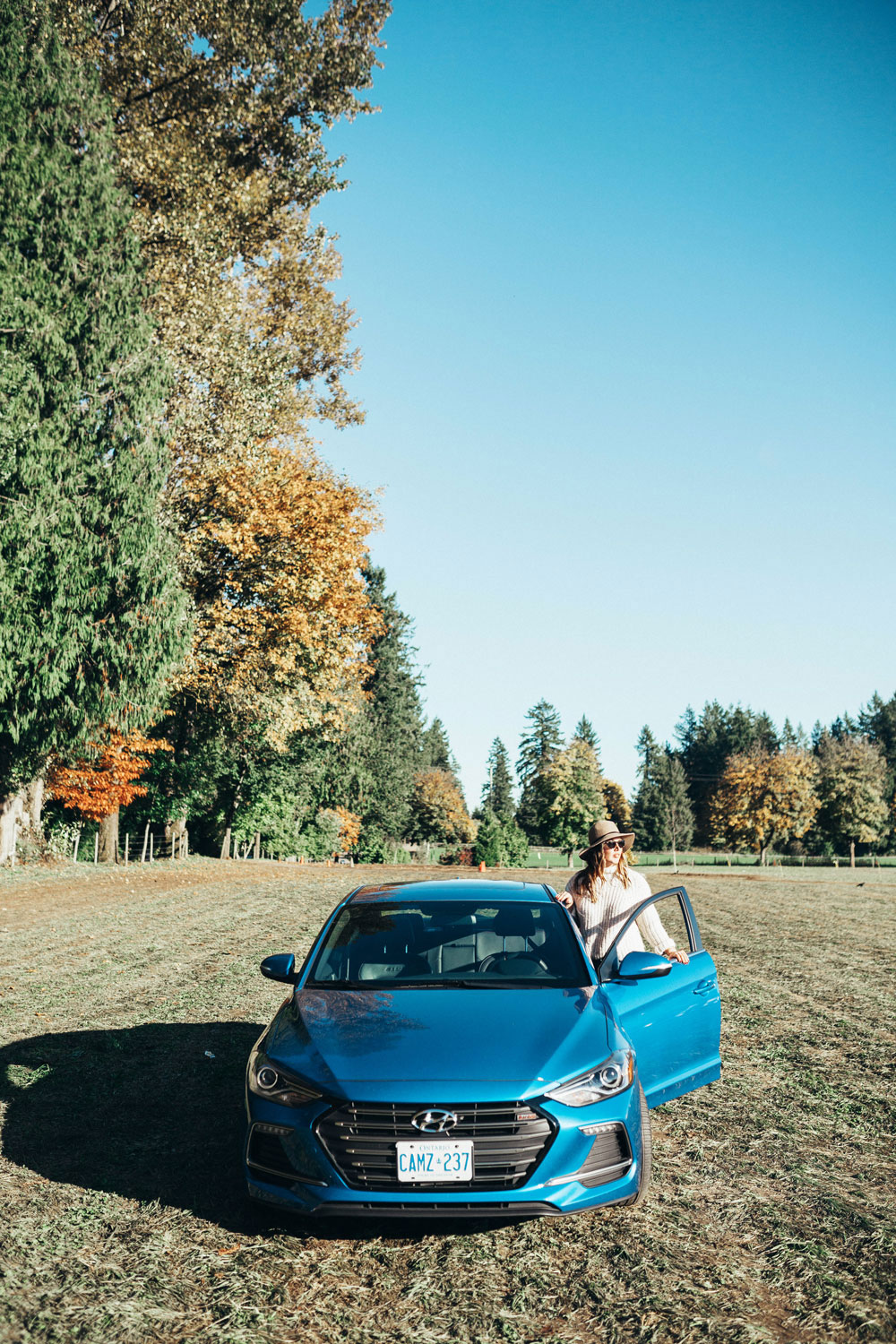 Learn more about Hyundai's amazing Elantra Sport here!
This post was created in partnership with Hyundai but all opinions are my own.