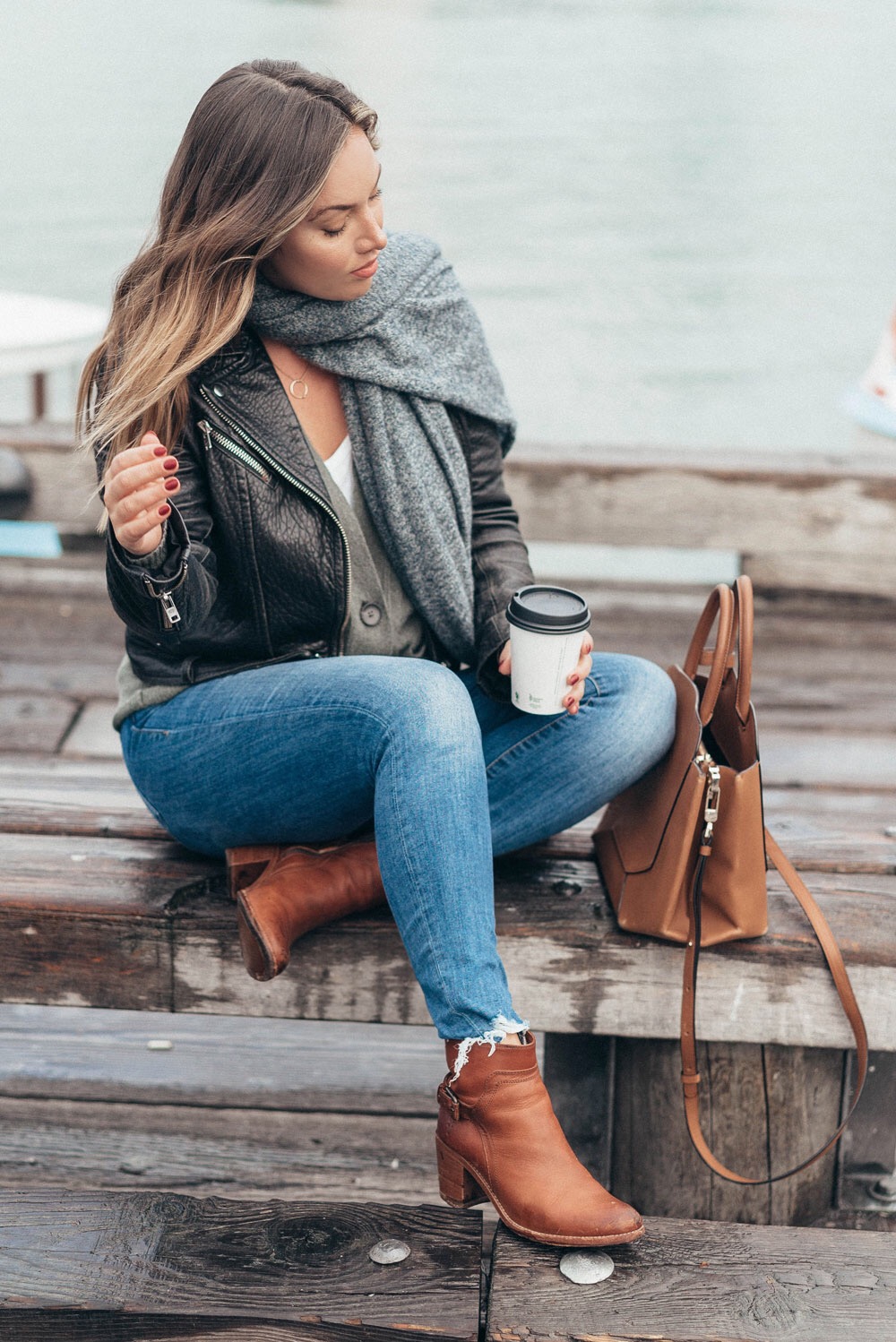 Happy Friday! It has been a miserable week here in Vancouver weather-wise (think constant grey skies and pouring rain), not to mention it's been a bit gloomy from a news perspective (if you're not from Canada, we lost one of our icons this week—RIP Gord Downie). I know I'm not alone in this feeling because a lot of my friends/some of you have said the same thing, but I just felt so tired and kind of in need of some cozy, TLC times this weekend.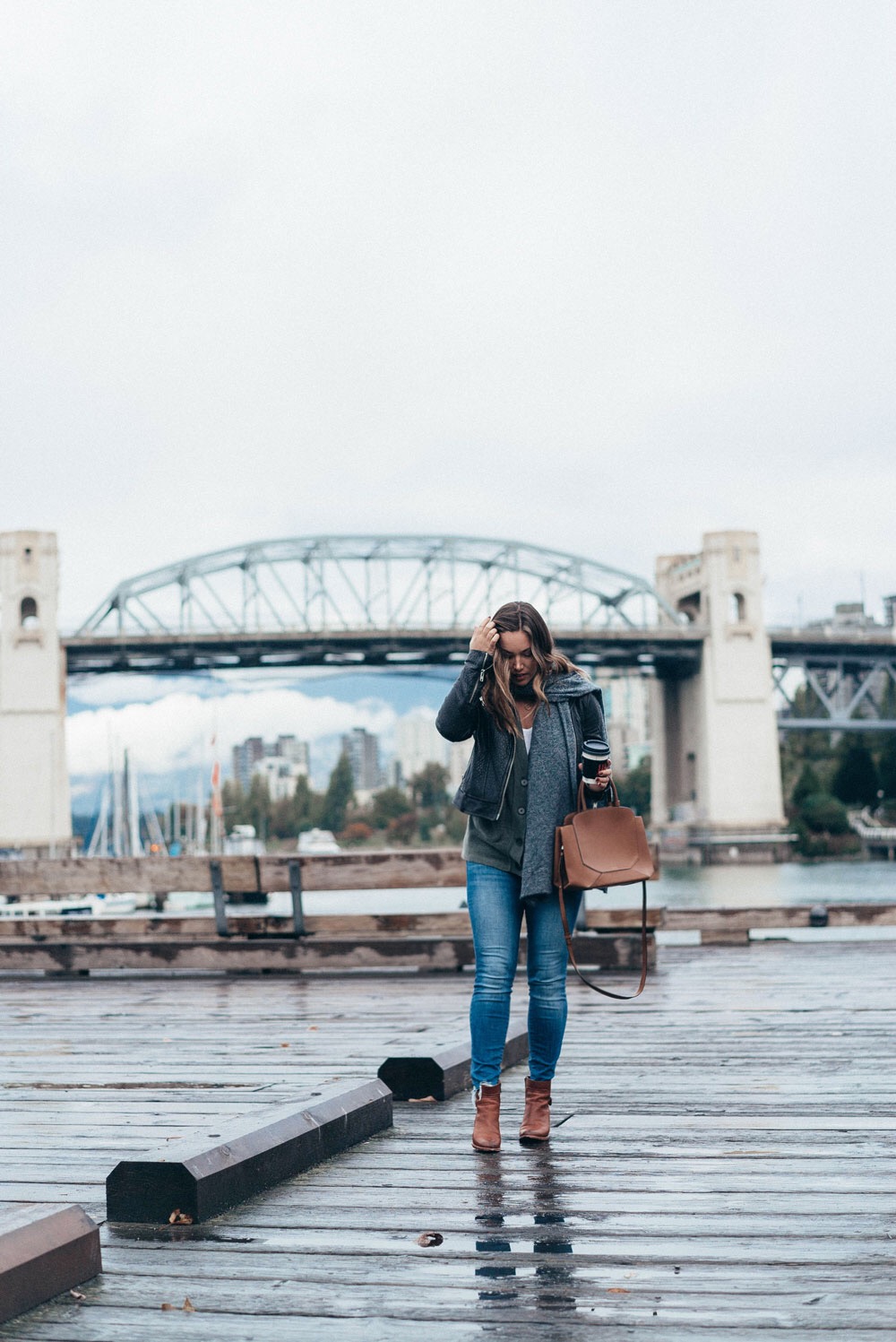 Cue in the weekend outfit—the things that nourish me the most on the weekend are taking it super slow, relaxing with Matt or my friends, grabbing brunch, drinking way too much coffee and going for walks to Granville Island (rain or not) for food, flowers and (even more) coffee! I've had a weekend uniform for years that literally hardly changes except for the season.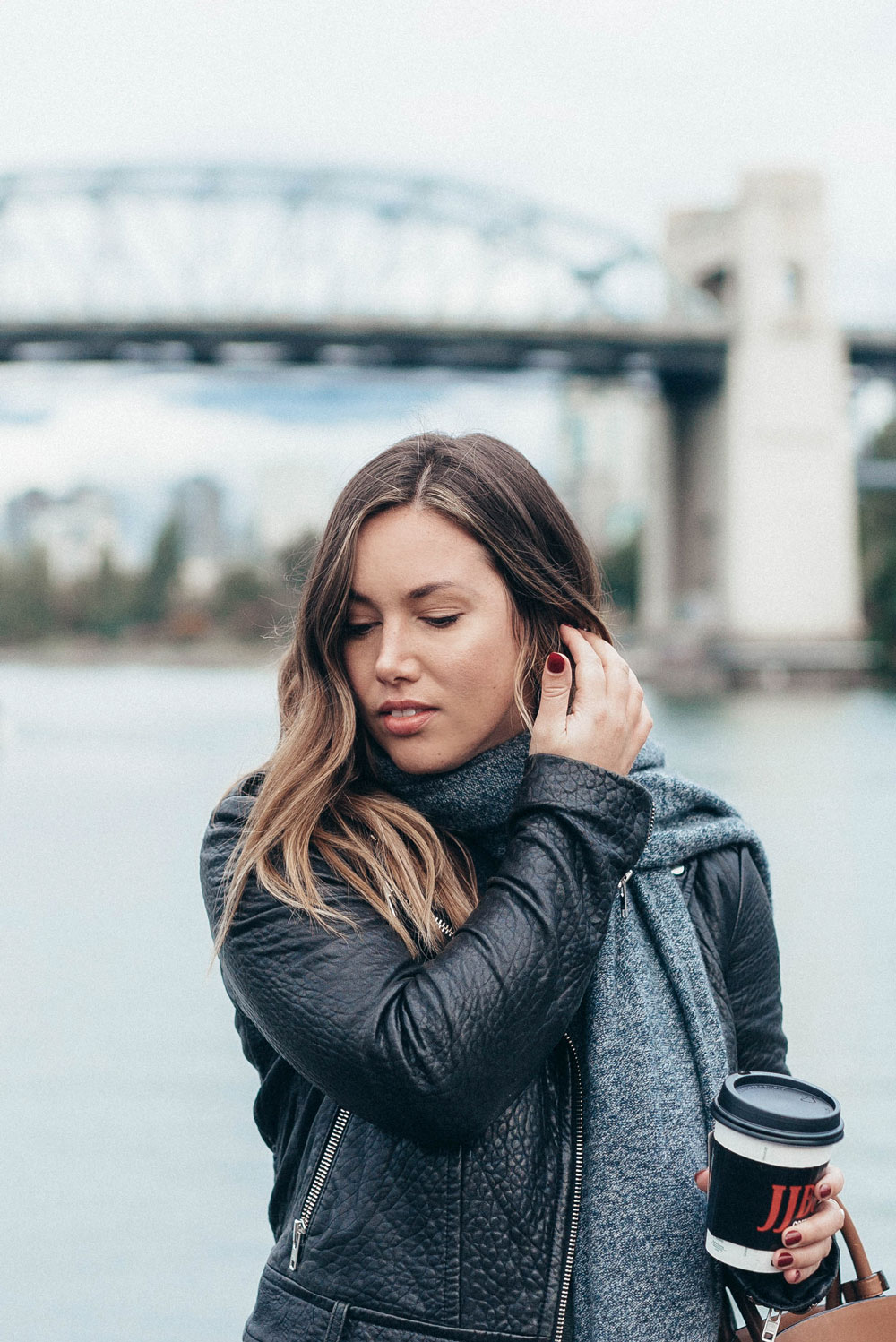 Come fall (and especially this later leg of the season), the layers are so key because one second you'll be freezing in a drizzly shower to overheating in a crowded shop (or a random bit of sunshine!). But really the biggest distinguishing factor about my cold-weather fall uniforms is the texture—knits, leather, cashmere, denim, etc! It's honestly the best time of the year for style because you can play around with so much and really make a look super luxe.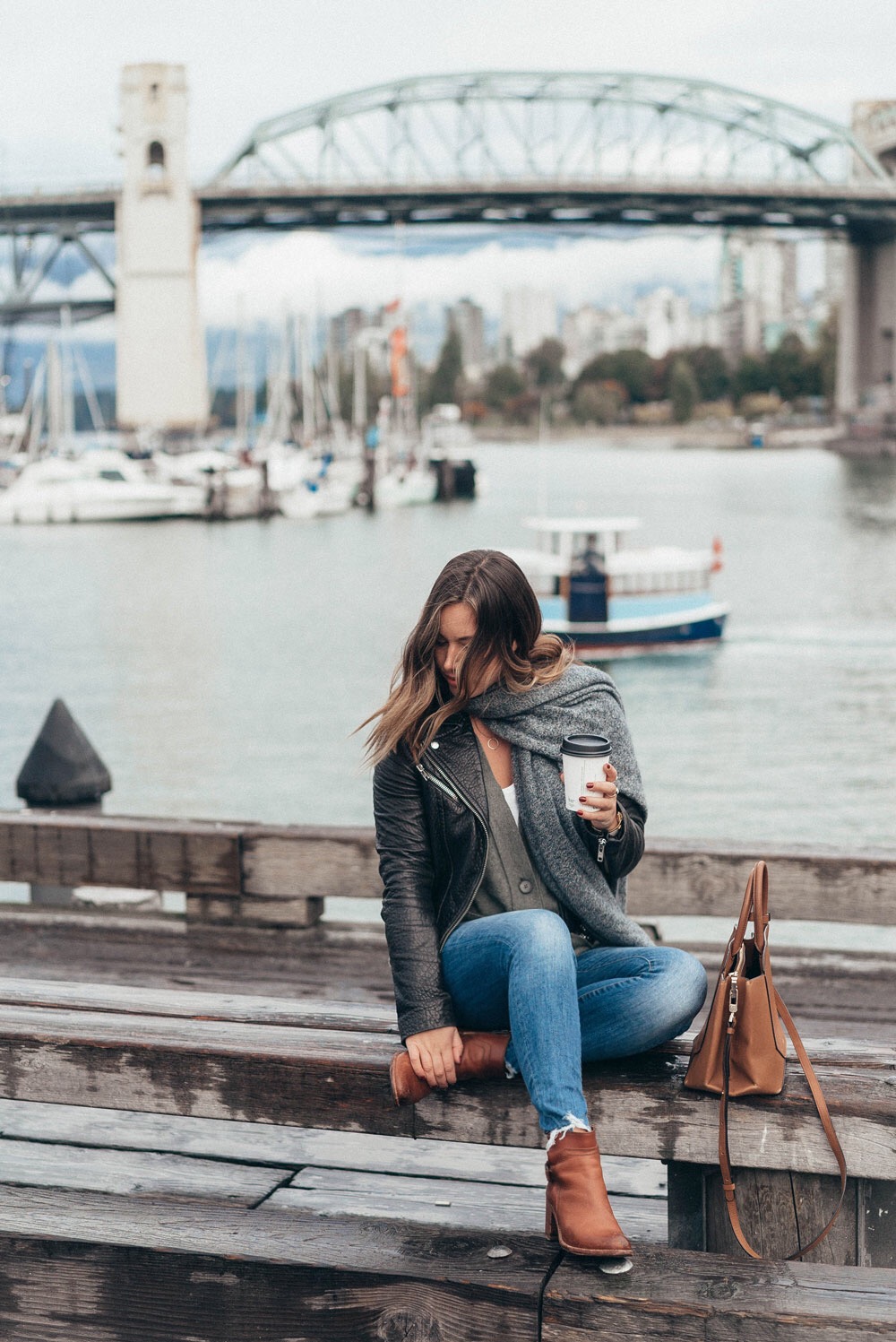 First of all, a pair of classic blue skinny jeans—my absolute staple in the fall! I've been wearing these beauties from Mavi on repeat all season. Key for wearing with ankle boots, riding boots, flats, etc and so easy to style with layers!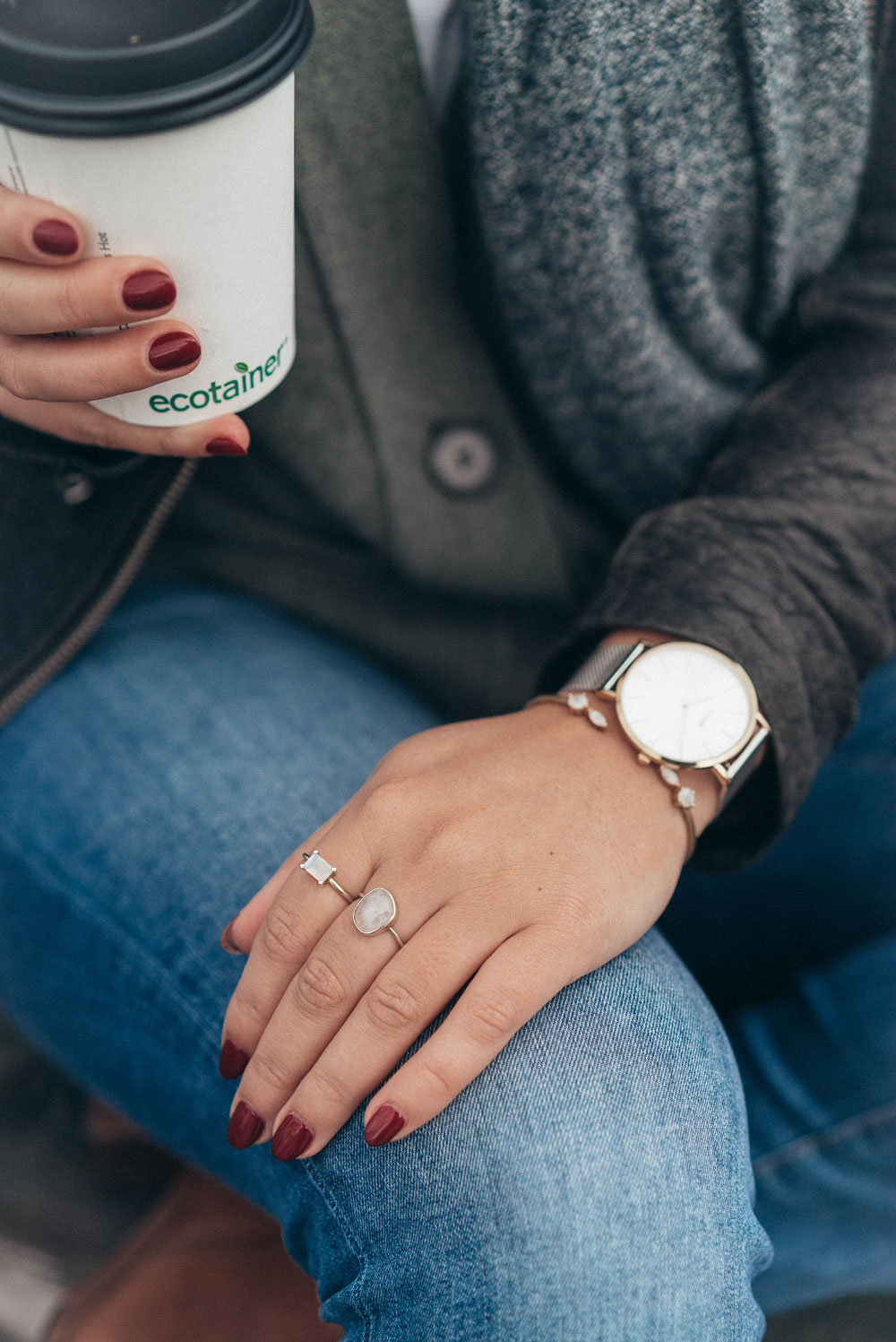 As you guys know, I have a serious cashmere addiction so this travel wrap in my go-to charcoal tone with a slouchy boyfriend cardigan in this beautiful sage tone (both from White + Warren, my forever obsession) are both absolute musts. I love opting for cardigans instead of pullovers because it gives just that much more of a layered look with a tank or tee peeking underneath (this Everlane one has been my go-to for the past 5 months).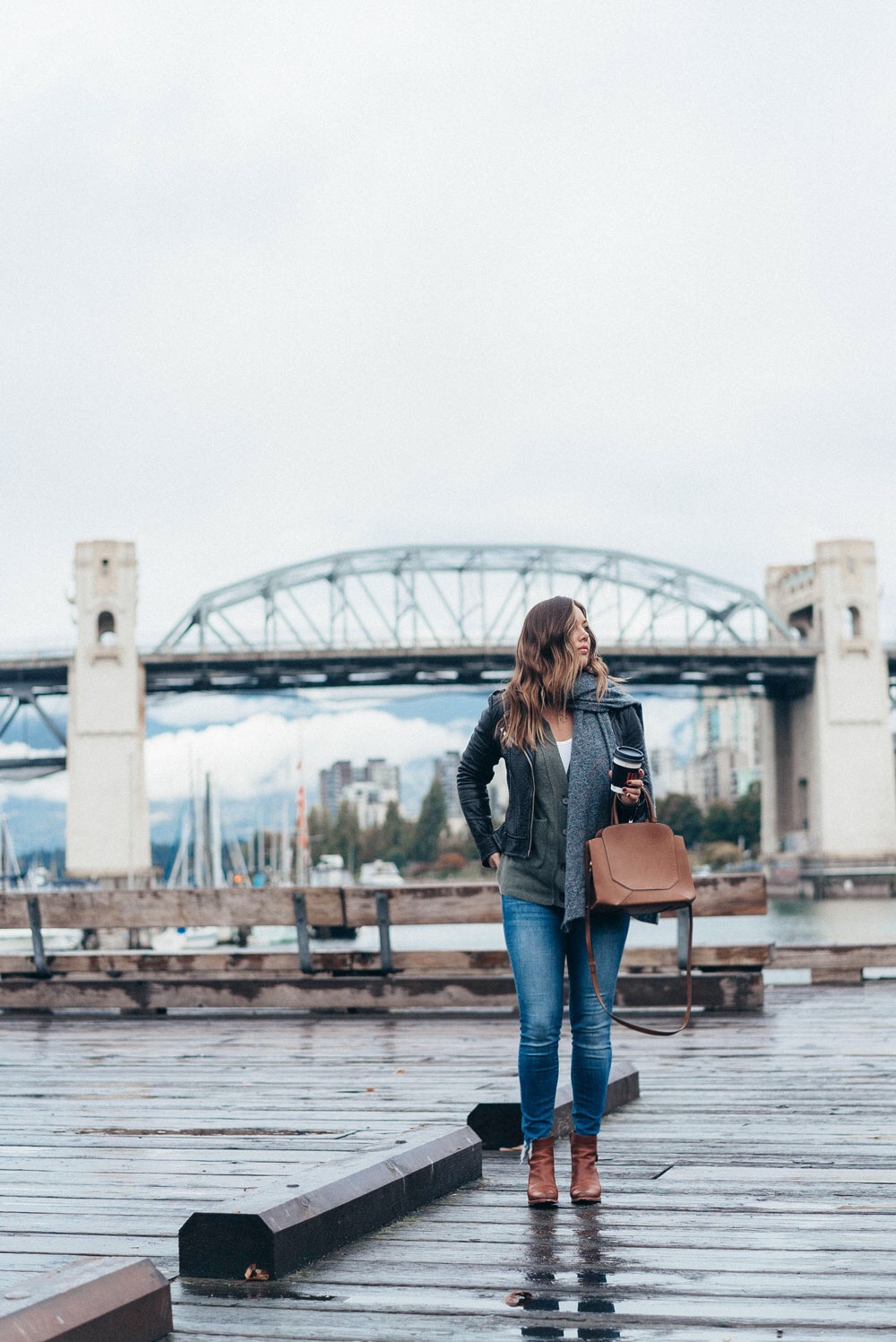 My years-long staple has been this Mackage leather jacket from Aritzia—in my opinion, if you were limited to one jacket, a leather moto jacket would 100% be my pick. It just adds an instant dose of cool, helps bring the look together and if you make sure it's roomy enough (or size up), you can layer like crazy underneath it so that you can actually stay warm! I'm a major fan of mixing leather tones together too to keep things from looking too matchy-matchy—cue in my fave ankle boots from Frye in this stunning cognac colour (sadly discontinued now but this similar Frye pair is majorly on sale and still has a great size range!) and my fave Aritzia bag in a similarly rich tone to add some depth and warmth, so key for fall!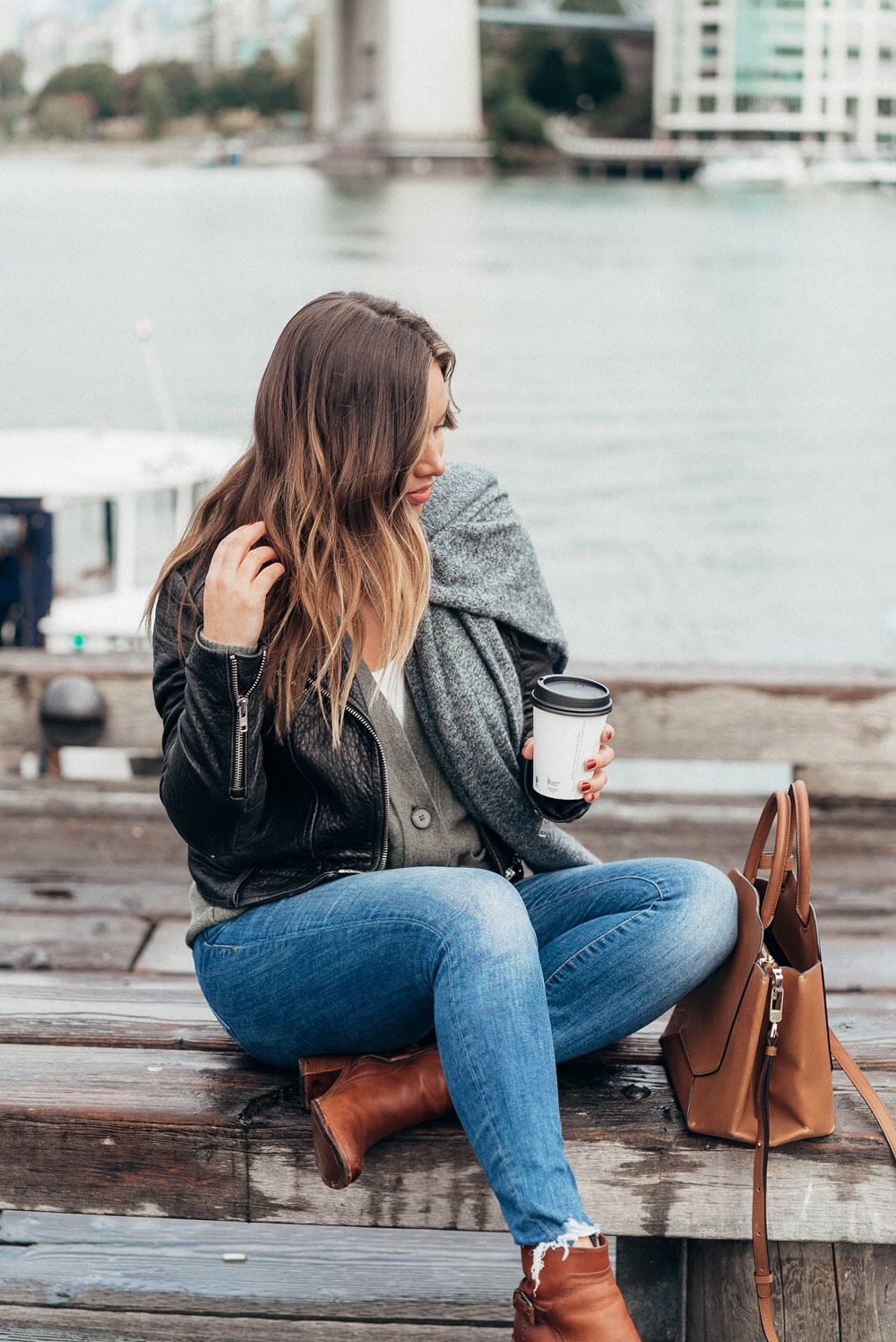 Stack on all the jewelry (my Leah Alexandra baguette ring and moonstone ring, bracelet and necklace go seamlessly with any tones or textures) plus a Cluse watch to up that tomboy-chic vibe and I'm all good to go!
So my go-to weekend uniform formula: skinnies, ankle boots (or Converse, depending on how much I'm walking), a classic white tee, a luxe sweater and scarf plus a leather jacket or streamlined wool coat and I'm set! I love that I can simply stack on the layers for winter as it gets older but this basic formula suits me so well.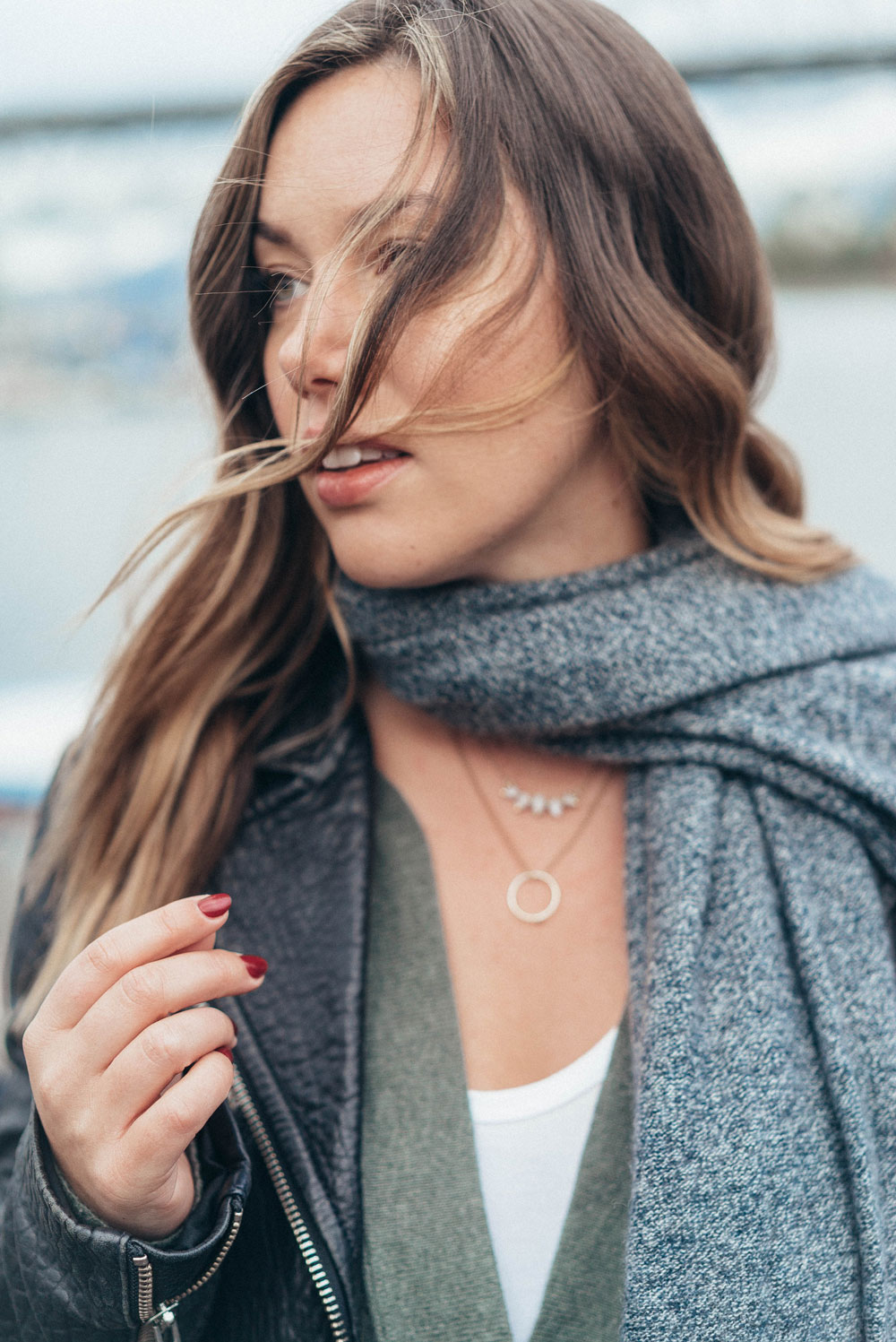 And speaking of this weekend, I'm off to Whistler tomorrow with some girlfriends and otherwise, just taking it easy! I feel like this weather is bringing us all down so I'm taking full advantage of yucky weather by cozying up inside all weekend long! Happy Friday lovelies!