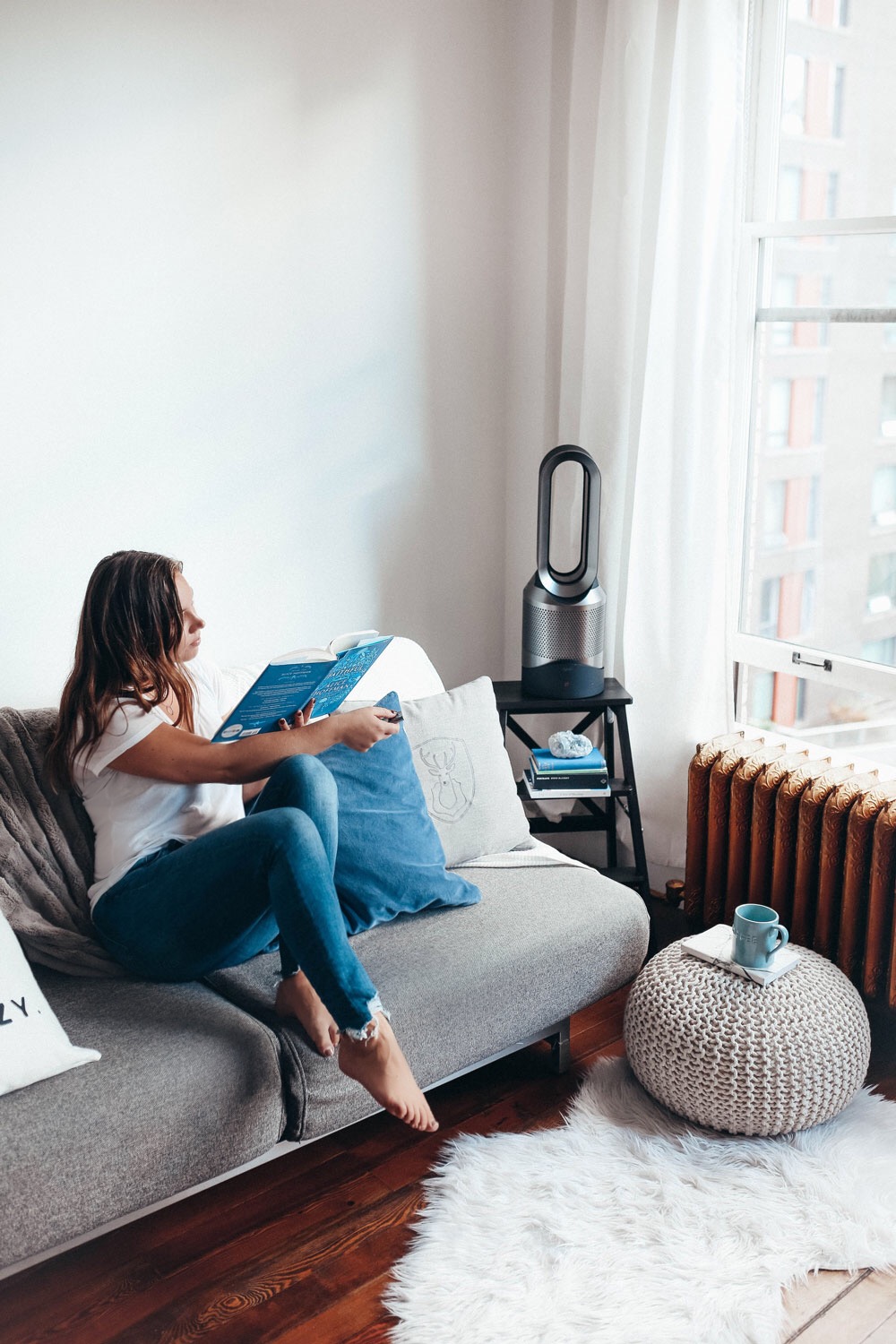 I've always sought out character and light when it comes to my spaces – whether it's my Fairview apartment, which was built during the '80s, so in other words, some "interesting" design plans but airy beyond belief, or my Gastown studio, which was built way earlier in the century with stunning mid-century finishes but definitely has an "older" feel, I feel so lucky to have such lovely little spaces at my disposal every day but because of the eras (and their associated issues) when both were built, sometimes the air can feel, well…not exactly at a peak state. And did you know air can be 5x more polluted in your home? You think you're coming to a sanctuary but depending on your space, the air you're breathing may not be conducive to a full zen feeling.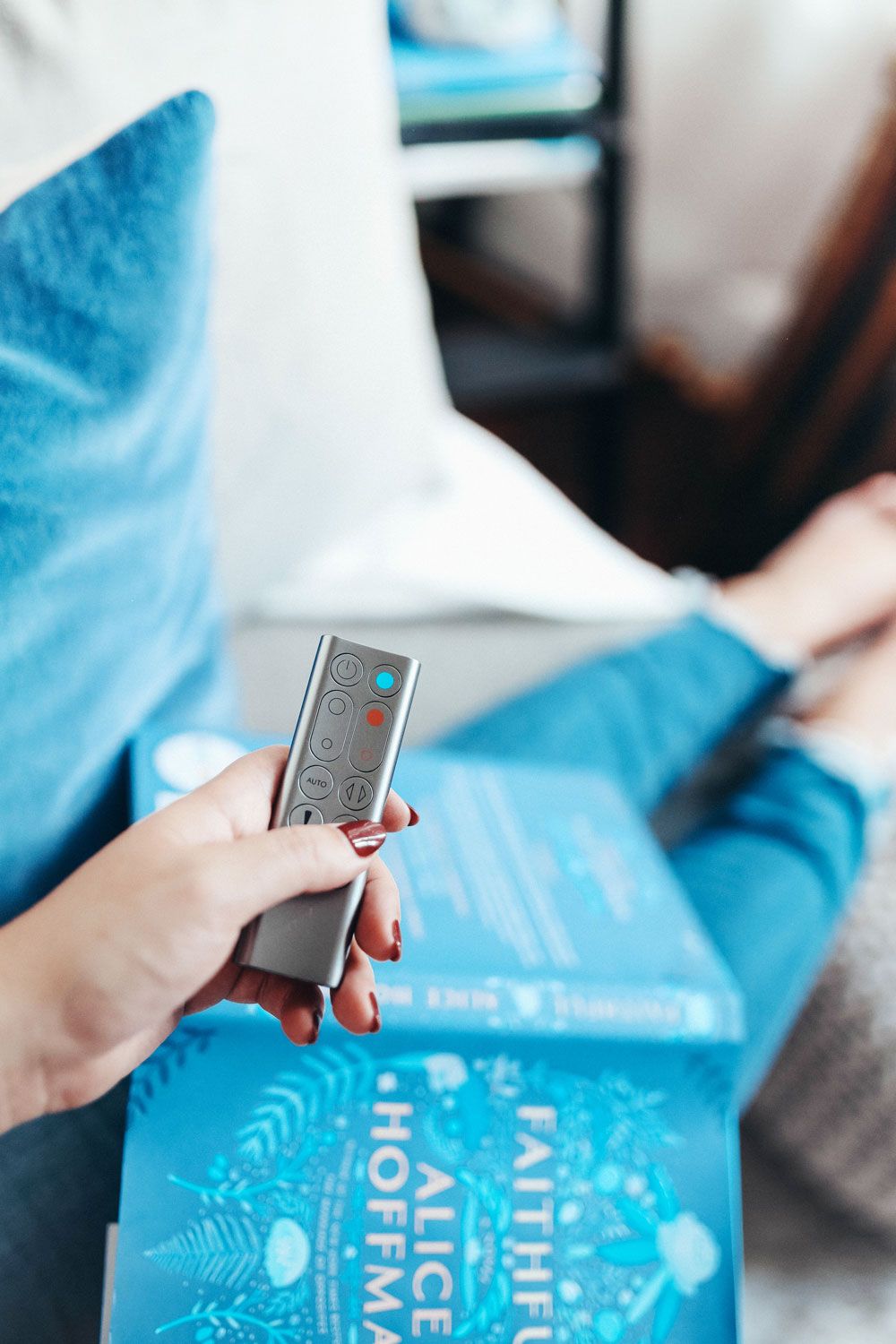 We've had air purifiers in our apartment before because I'm really sensitive to allergens but other than being a bit of an eyesore, they also didn't seem to be especially effective, not to mention when you're working with such small spaces (#VancouverRealEstate), every new bulky appliance creates an increasingly claustrophobic feeling. Naturally, I was so excited to hear that Dyson launched an air purifier called the Dyson Pure Hot+Cool Link that is not only like a piece of art in and of itself, but incredibly effective.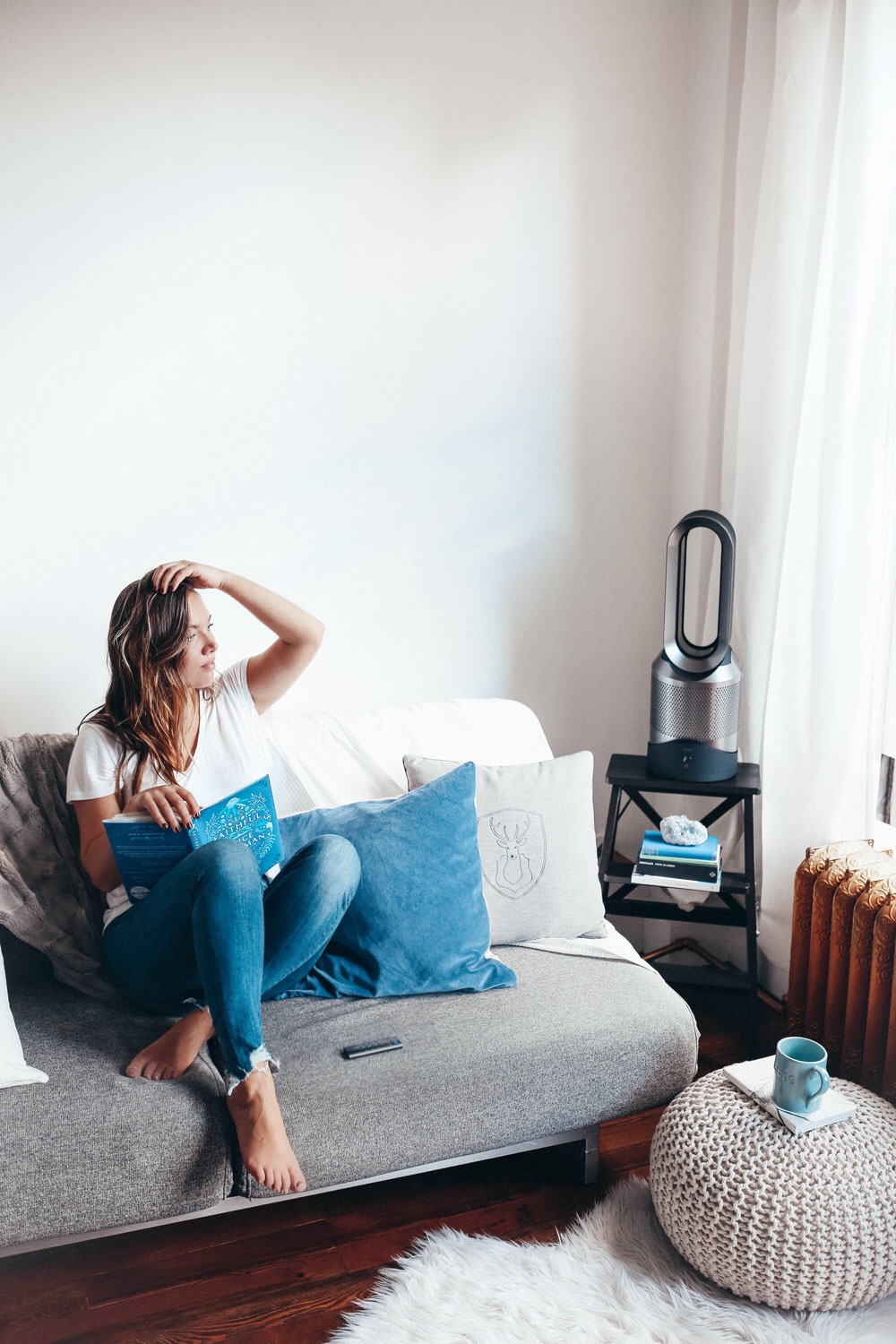 With a 360° HEPA glass filter pulling in air from your space at every angle, it removes 99.97% of pollutants and allergens – best of all, you can download the app (which Matt has developed an obsession bordering on unhealthy with) that gives you a continuously updated air quality reading, allows you to remotely schedule a start time for your Link to go off (meaning if you're running home, you can turn it on when you're rounding the block!) and heats or cools your space (my favourite feature!).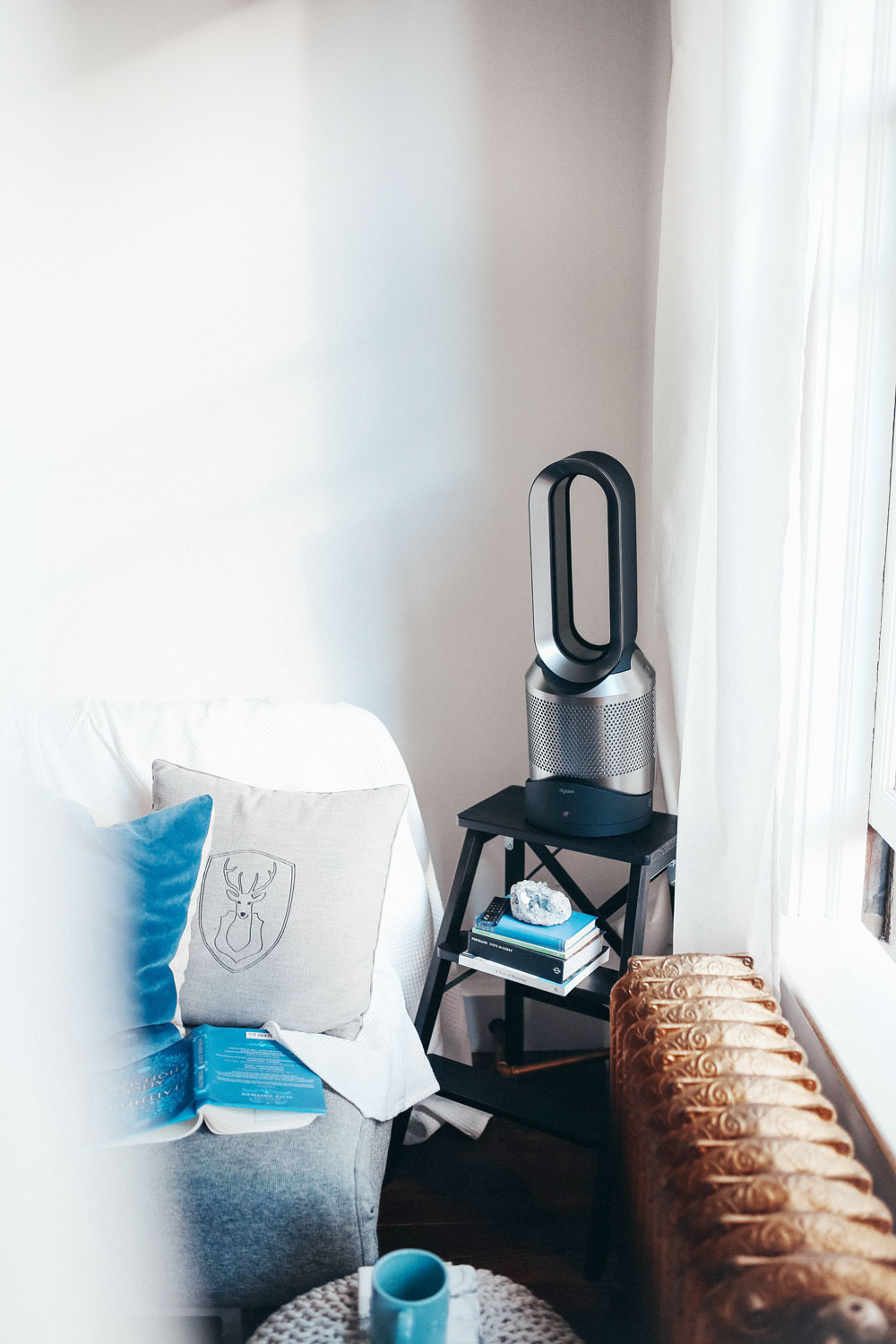 I've only had it for a week or so but the obsession is so real. I love to set it at a warm heat and move it towards my desk while I work during the day, warming me from my feet up (it's also so quiet so completely non disruptive) – if I'm relaxing at home with Matt or my friends, it moves into the living room. I've even had it at the studio! It's not like a usual appliance in that it gets put in one spot and never moves again because it's too cumbersome. It's so light and easy to move around so that you can really get the most out of it.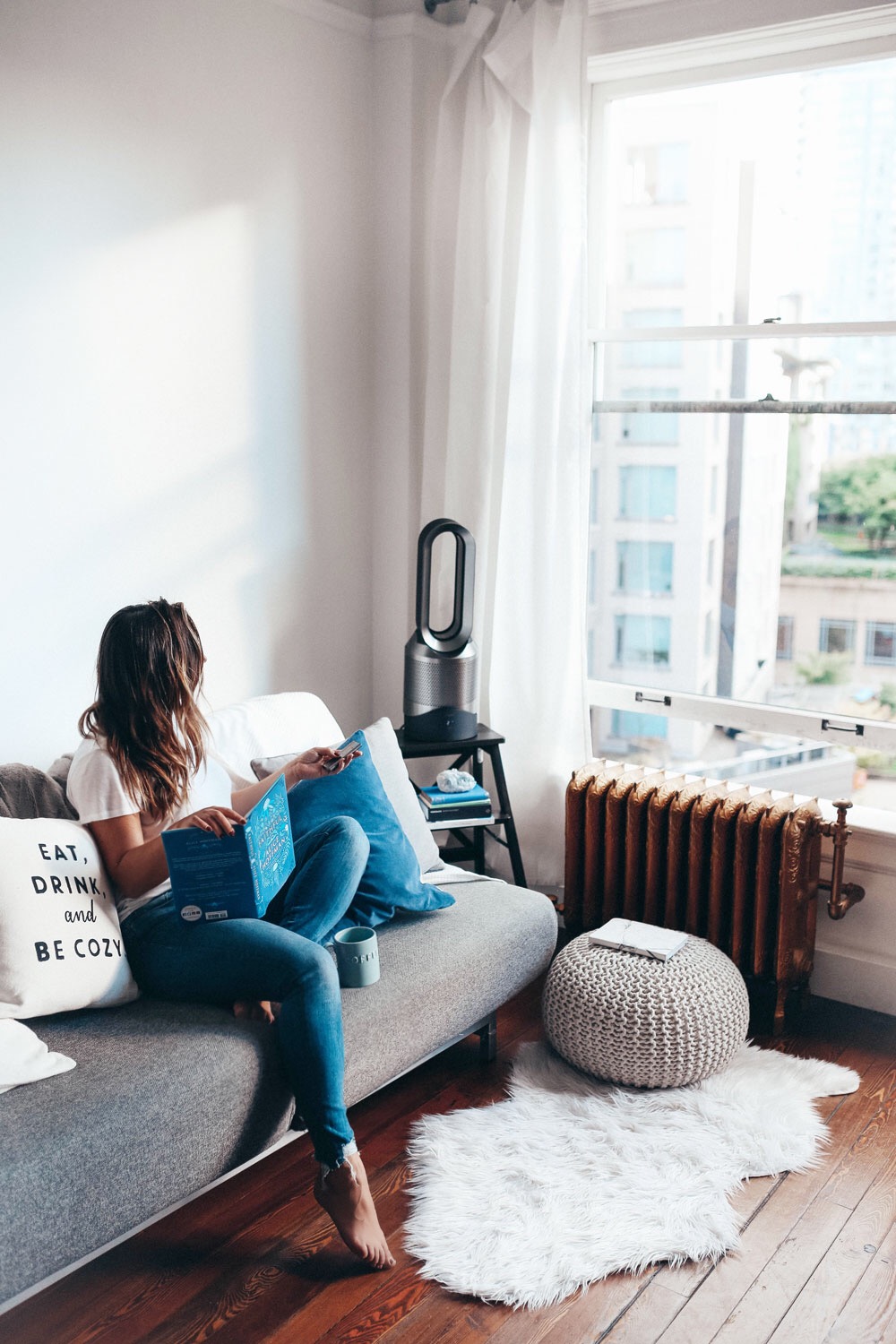 The most unexpected thing that I've noticed though is how it's helped my meditation practice! As you guys might know, I try to meditate most days for about 20 minutes or so. It  helps me so much and as a bit of an at-times tightly wound person, it's so key for me. Oddly enough, it's while I'm meditating that I can really feel this new ease in breathing in, breathing out. The air is already so much more noticeably cleaner and purer in our space.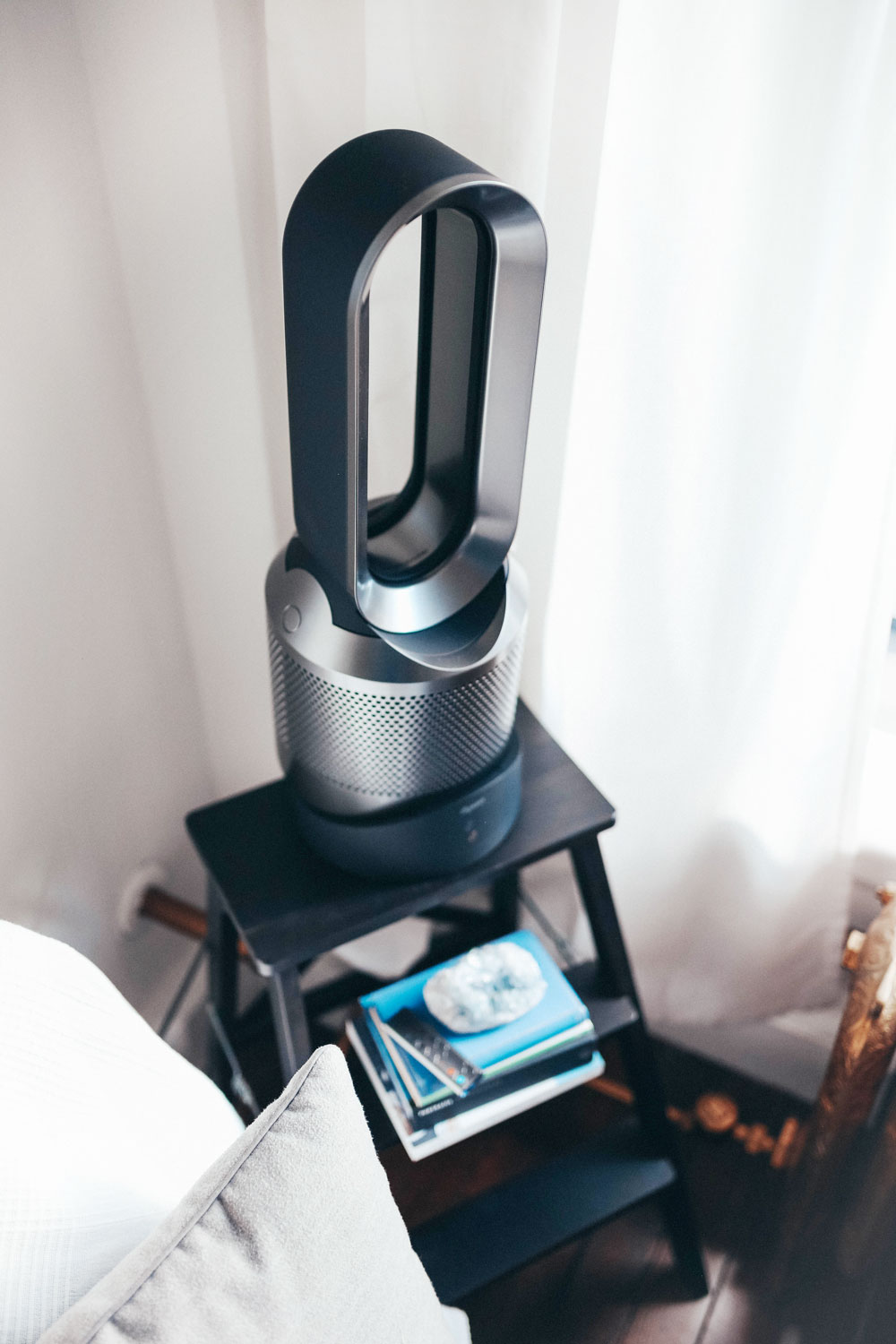 You can shop the Dyson Pure Hot+Cool Link here – let me know if you've ever tried an air purifier in the comments below and what your experiences were!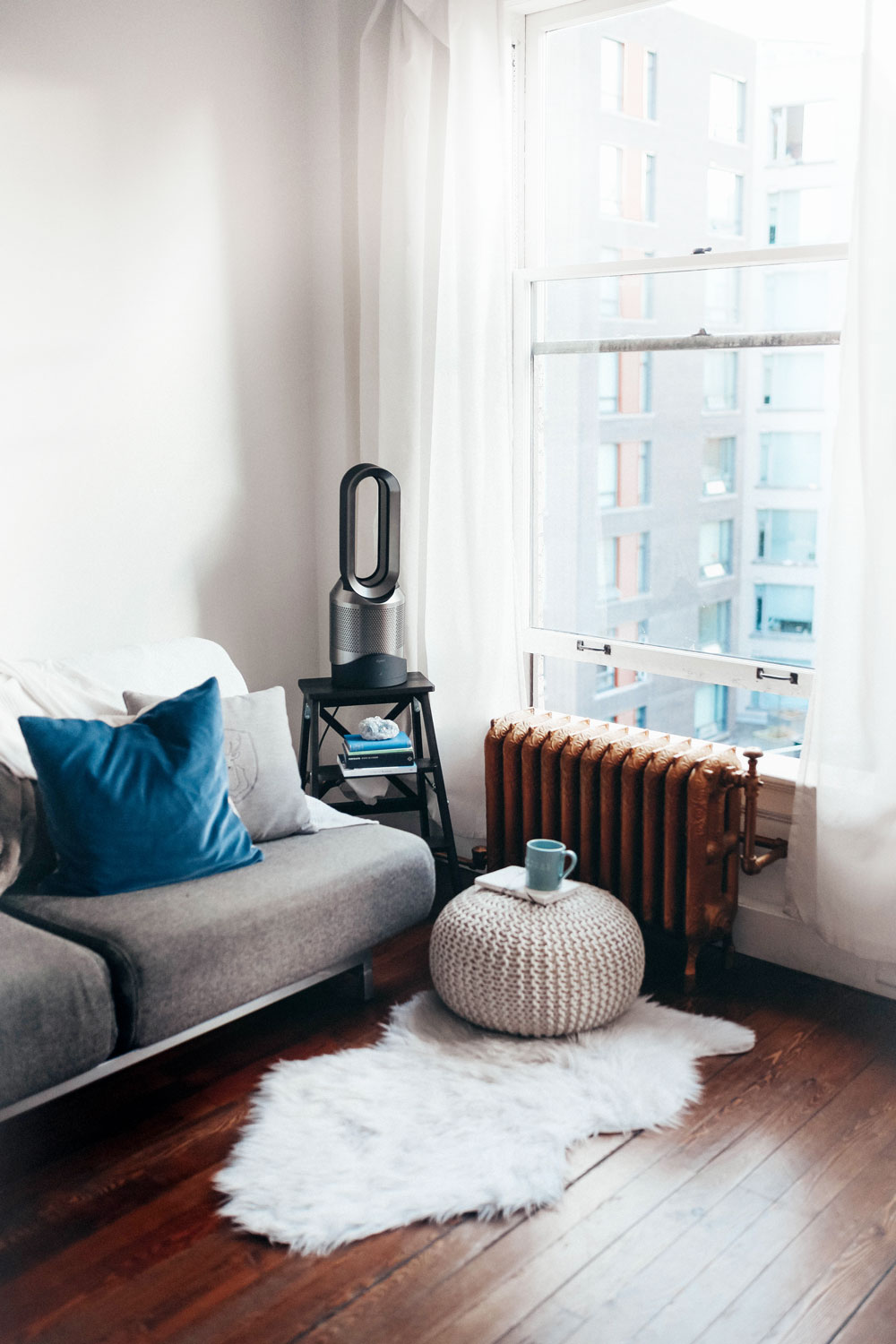 This post was created in partnership with Dyson Canada but all opinions are my own.