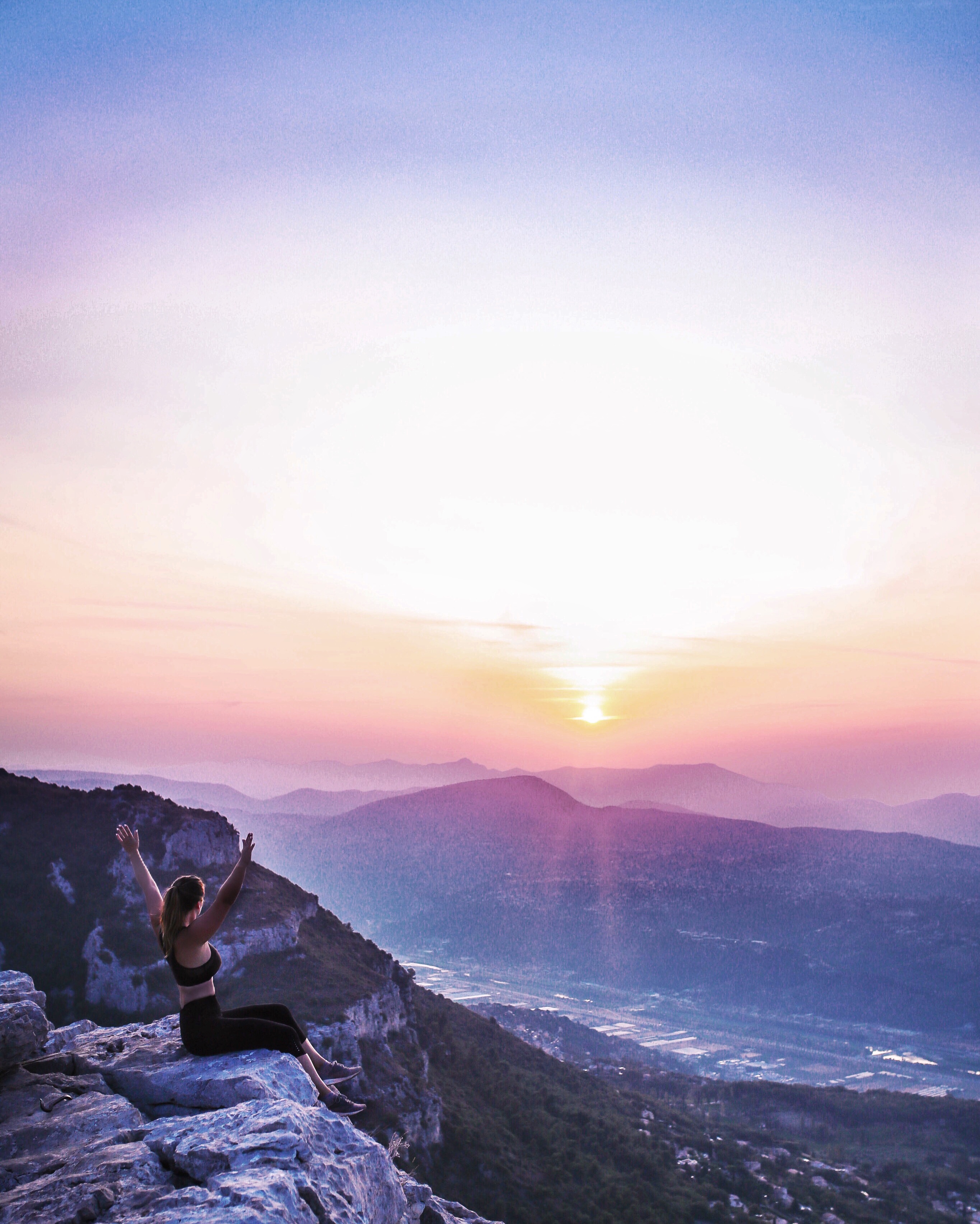 Being a travel blogger, I'm on the road a lot. It's something I'm so passionate about so I pretty much live in a continuous state of gratitude for being able to travel the world and share my experiences, but it can be a bit tough on the body. Especially as someone who's dealt with their fair share of injuries (both sports-related and skeletal), I've really learned to maintain good health while I'm gone and to make sure that no matter what, I'm moving tons, eating well and taking care of myself as much as possible.
It's something I've had to fine-tune over the years though and so much of it is knowing what to pack. First of all, rather than being a gym rat (which I actually usually am a bit at home, to be honest!) I spend so much time outside and make whatever outdoor attraction, hike or experience there is my go-to exercise.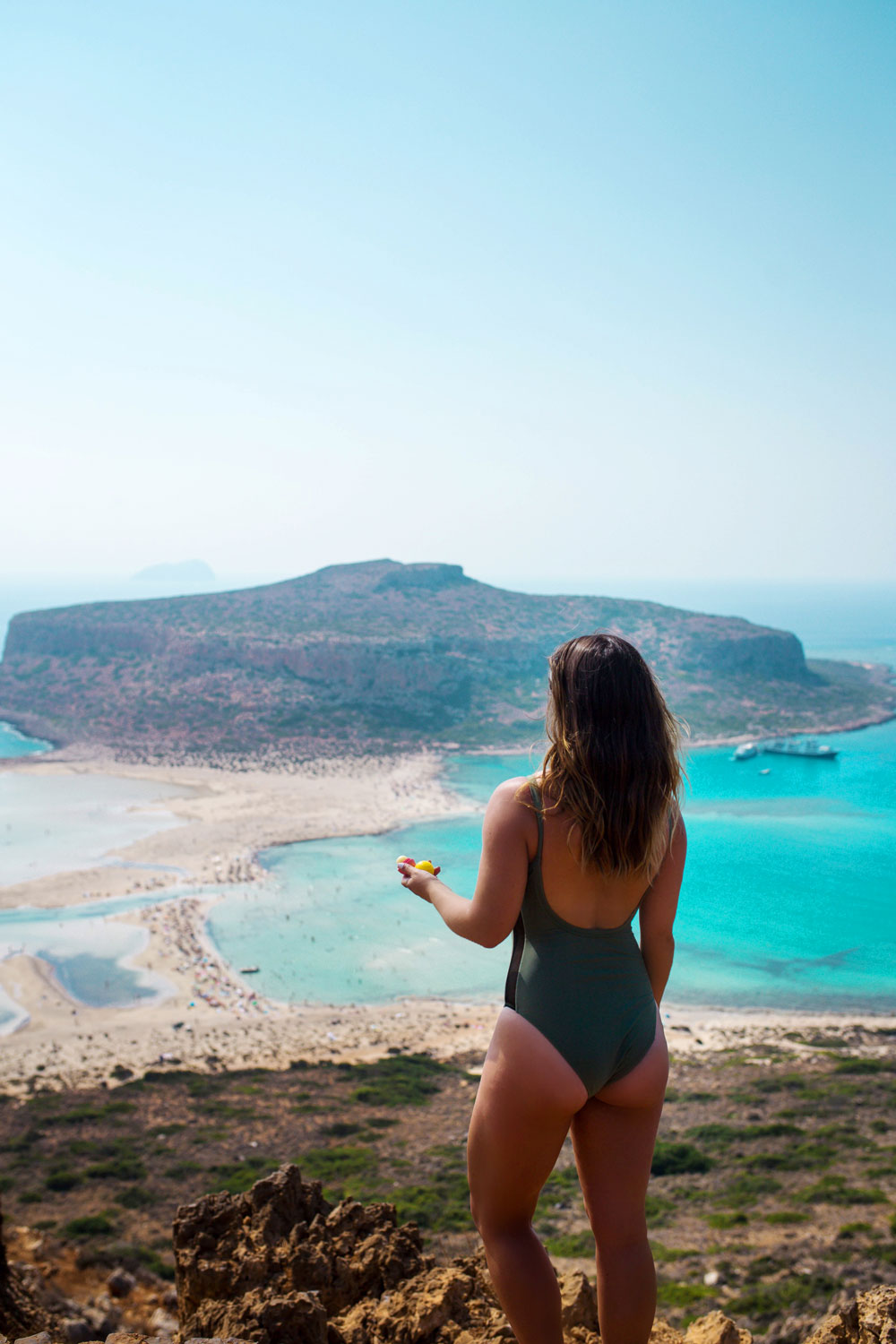 Whether it's doing a sunrise hike up to Baou St. Jeannet, hiking down to the Balos Beach lagoon, getting some quick resistance training in or just getting some movement in by doing laps or playing at the pool, I always make sure I have my runners with me when I travel—if you're worried about them being bulky, seriously just wear them on the plane! You'll miss them if you decide to opt out—seriously, some of my best travel experiences have been throwing on my sneakers and exploring a new place by hiking or jogging it.
I also always make sure I'm protecting my skin, especially because during the summer I'm usually always somewhere pretty sunny and hot. Other than a good face and body sunscreen, I've become a real stickler for taking care of my lips. eos lip balms have been go-to's for some time now (with a random assortment always rattling around at the bottom of my tote, gym bag or suitcase—love their amazing formula and the adorable packaging, which happens to be recyclable too!) but I love that they now have an Active Protection line in the most heavenly scented flavours: SPF 15 in lemon twist and SPF 30 in Fresh Grapefruit!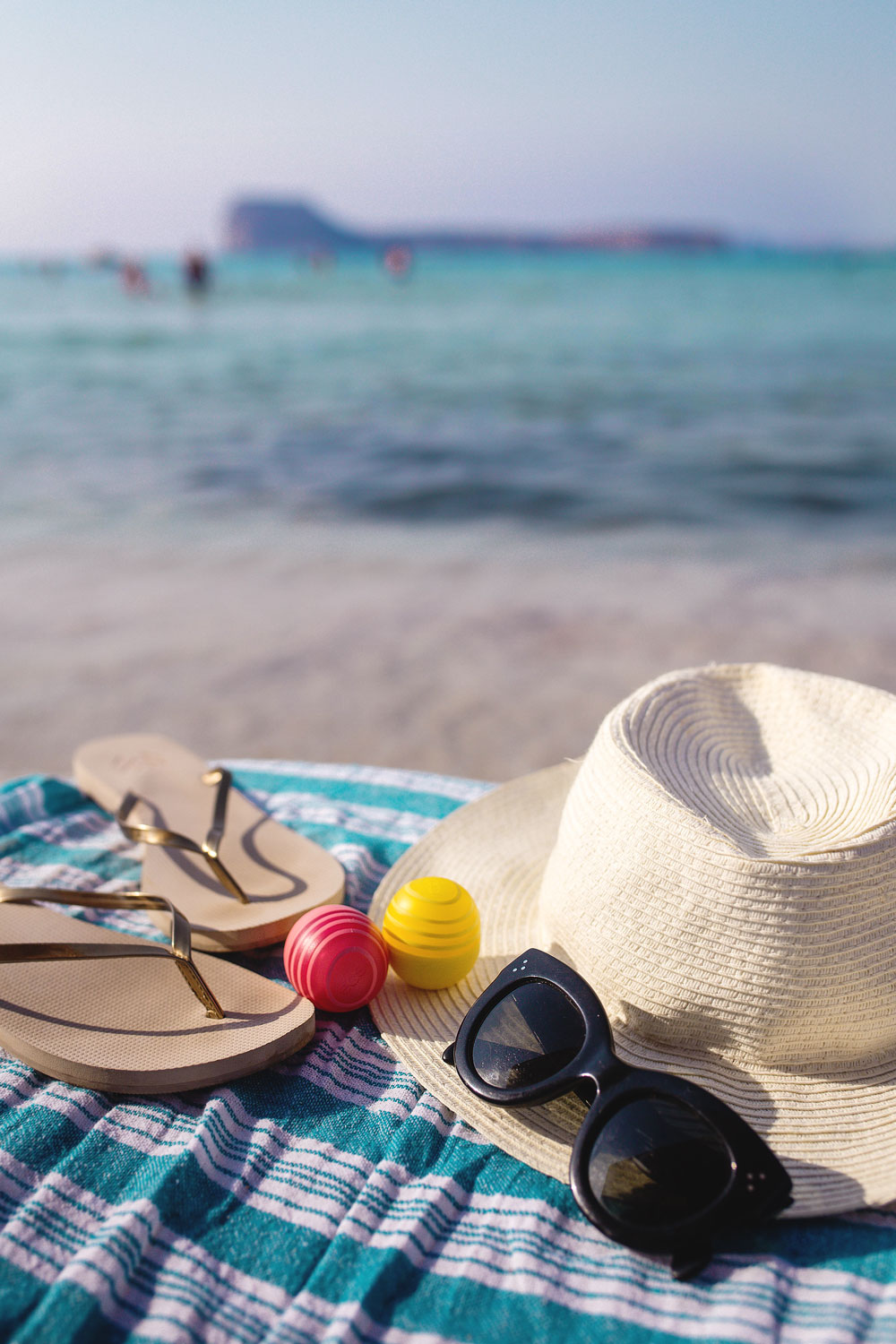 I can't deal with chapped lips on a good day but especially when I'm travelling and parched from a combination of being on the road and just exerting myself a lot too, it's so key to have something that not only nourishes, but protects too. Speaking of nourishes, eos' famous blend of healing ingredients is in here too so you're not just beating the sun but keeping your lips looking amazing: think shea butter, jojoba oil, Vitamin E and more! You can find eos' new Active Protection line at London Drugs!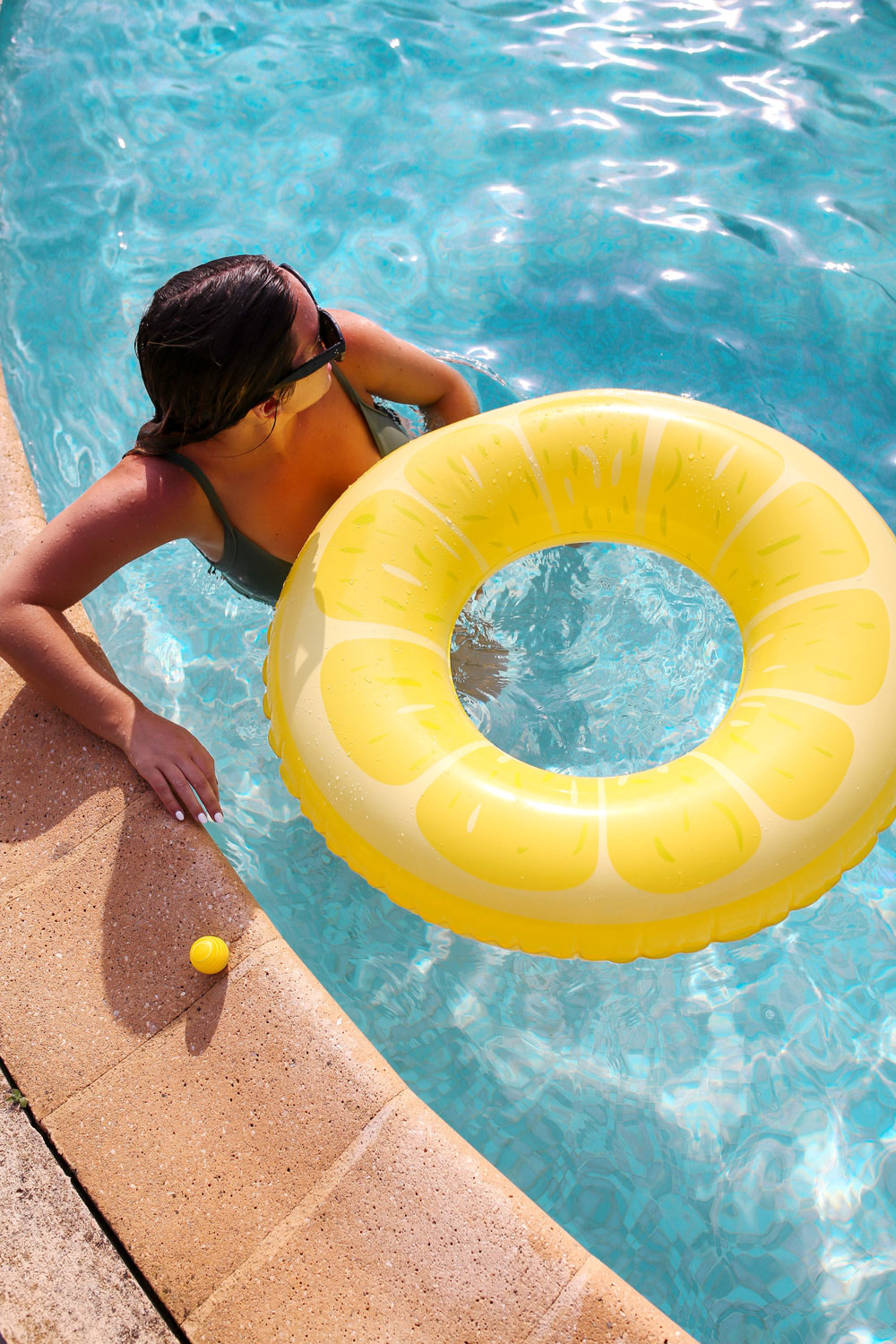 I also carry three different resistance bands (which roll up into nothing in my carry-on) so that even if wherever I'm staying at doesn't have a gym or free weights, I can still get a serious workout in (and speaking of which, will be sharing one of my go-to travel circuits soon!). The bands are also amazing for deepening stretches! Because I have some alignment issues with my spine too, I always keep a myofascial release ball tucked at the bottom of my carry-on to do some kneading out of any sore spots.
Ultimately, even if you can't carve out the time to get a proper workout in while you're gone, just being able to see a city takes a lot of leg work so make sure you keep a water bottle on hand at all times, protect your skin (and lips!!!) and wear some shoes that are easy on your body then go out and take in wherever you are! If you're clocking in around 20K steps a day, that's more than a good workout!
Do you guys have any tips for active travel? Tell me in the comments below!
This post was created in partnership with eos but all opinions are my own