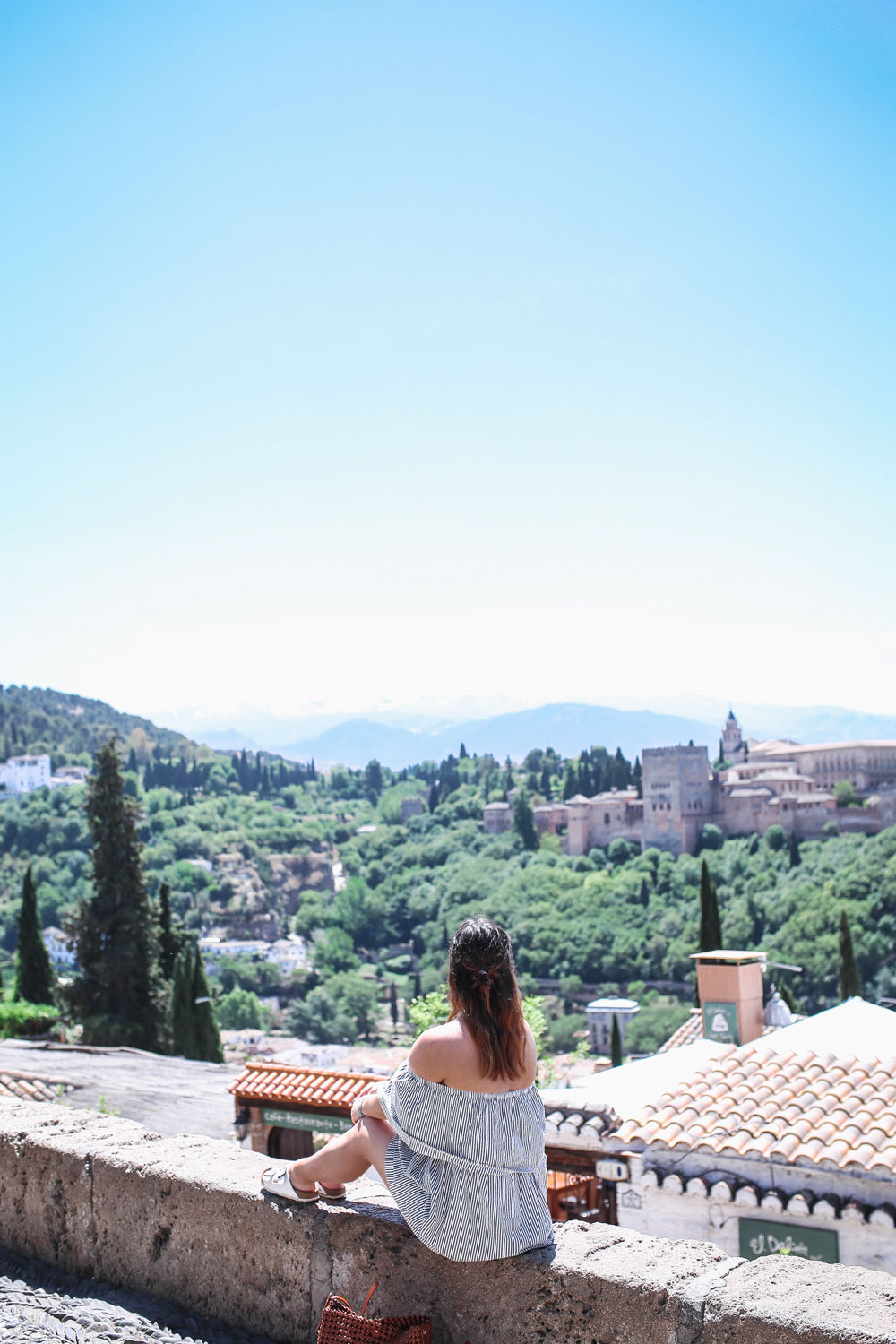 Before I take off to Greece and France later this summer (on that note, any story requests?), I wanted to burn through the last of my Spain stories because quite a few of you have messaged saying it's now either booked or officially on the list for you! Before the inevitable flood of Santorini and Paris pics streaming in, I wanted to really do this magical place justice by sharing independent guides to each of my stops on our Andalusian adventures (Granada, Costa del Sol and Sevilla) because it really was one of my absolute favourite places I've ever been. I feel like I've repeated that a million times but honestly, it was just one of those special trips where you went in with no expectations and came back changed.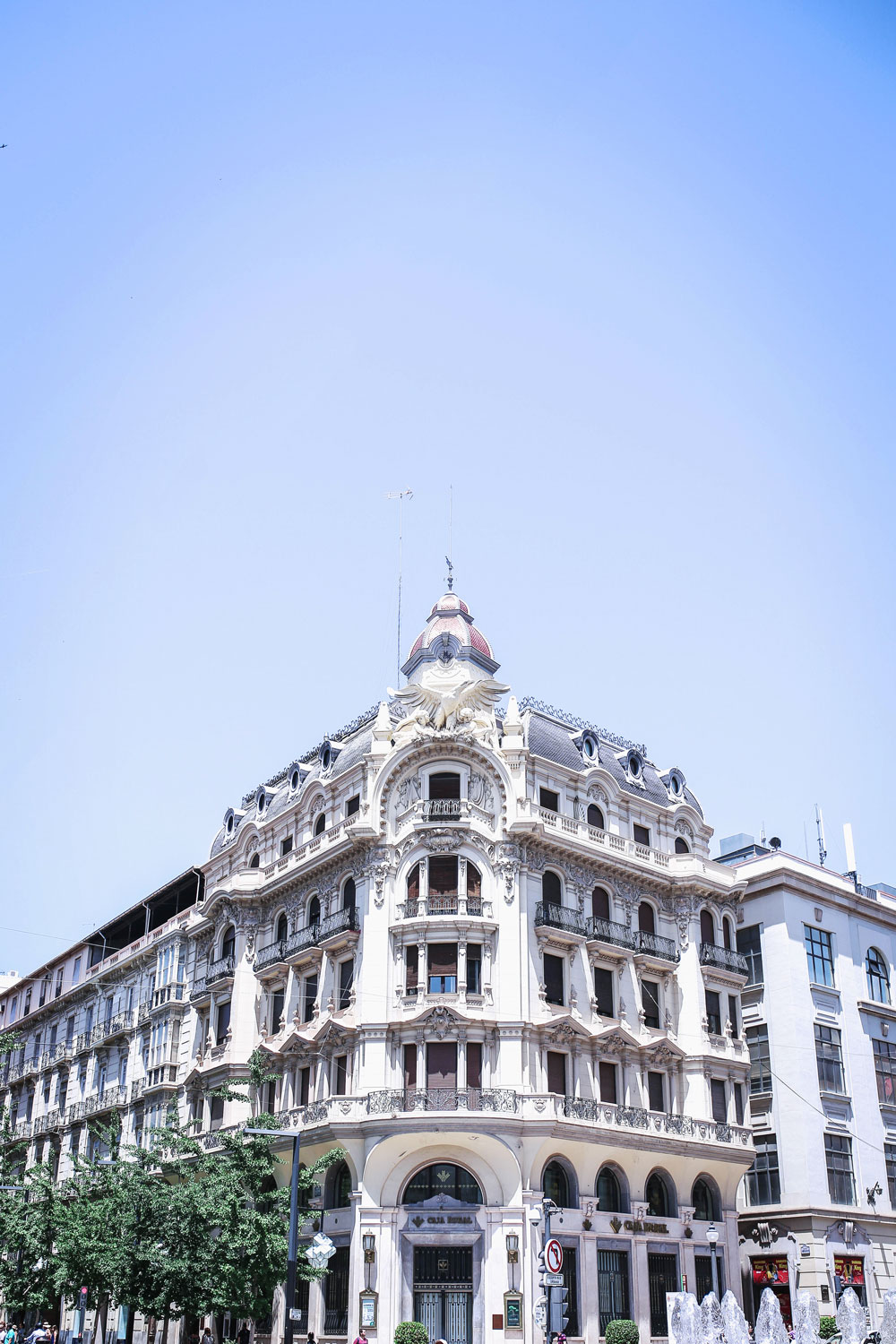 So let's kick things off with beautiful Granada! On a personal note before launching into the specifics of where to go, what to see and what to eat, I feel like a few times over my travels, I visit a place right when I needed to—I'm not religious but I do believe in greater powers and all that business, and sometimes I feel like you're put in a situation, connected with the right person or given the opportunity to experience a culture that kind of saves you or changes your perspective for the better exactly when you most needed it. I feel like I'm typically a really positive person but was having a really intense bout of stress, burn out and negativity before taking off to Spain. Within a day of acclimatizing to the city, I immediately felt like I was given the perfect antidote to my tunnel vision and worrying.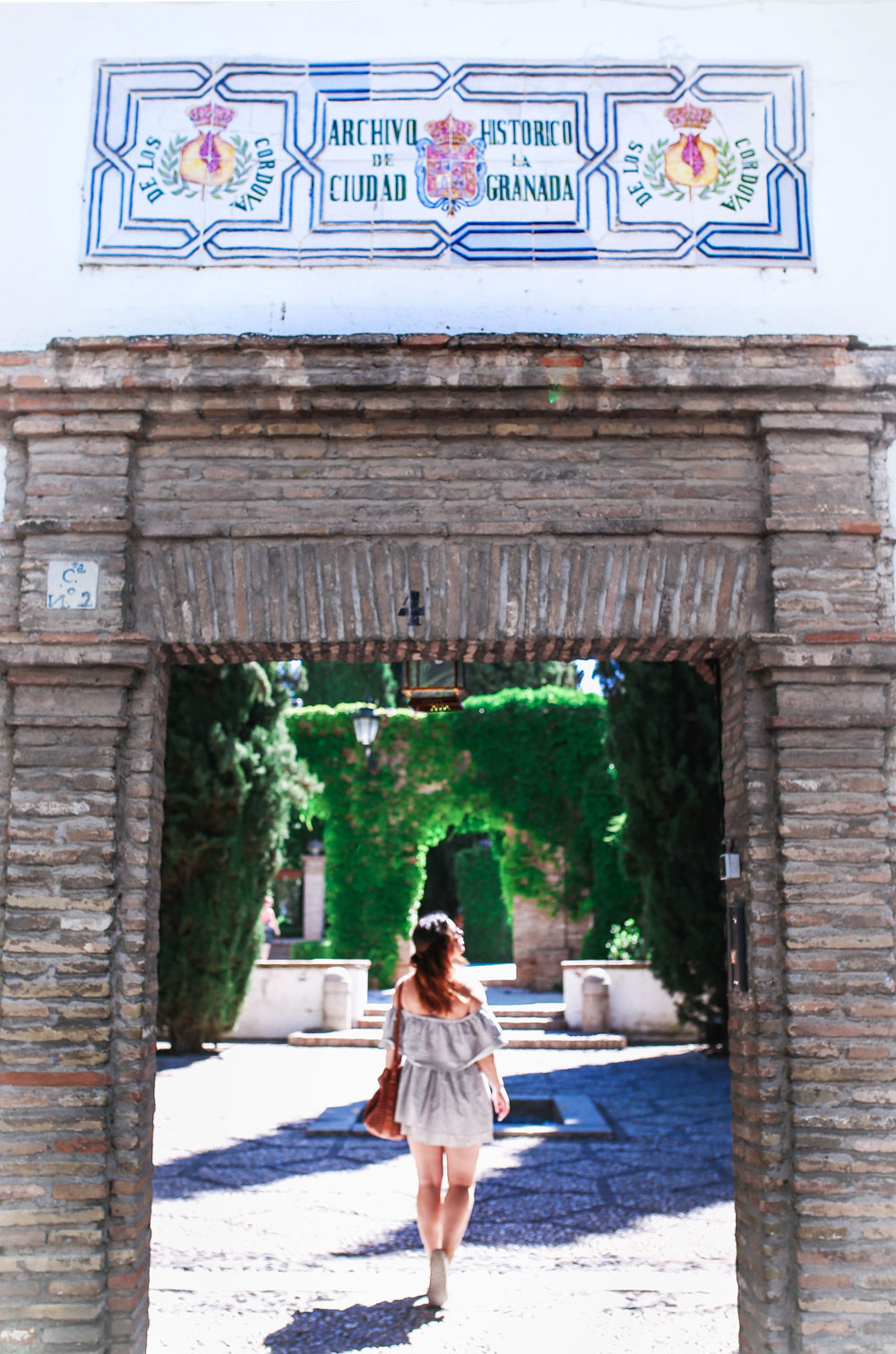 I think it comes down to the fact that I was given the beautiful experience of seeing an amazingly open, welcoming, generous and trusting culture. A few quick examples: 1) seeing a lady casually feeding a few homeless people from Tupperwares on the side of a busy road at night, laughing and chatting with them, 2) buskers, vendors and panhandlers warmly shaking hands with restaurant or cafe owners as they did rounds, usually given a free beer or snack as they did so (rather than getting shooed away by the owners, or conversely, feeling aggressively sold by the vendors etc), 3) our server hand-treating a chocolate stain I got on myself all over my dress and finally, 4) another server at our favourite cafe taking us to the counter to walk through examples of each dish since we were having language barriers, giving us some pats and lots of smiles so that we wouldn't feel bad. We were only there for a few days so I can only imagine what we would've experienced over a longer time. The only way to describe it was as extremely touching, and for me, this warmth and kindness came at a time when I was feeling myself spiral a bit and being really hard on myself. So I'll always be so grateful for this trip and it will always hold such a special place in my heart! This is ultimately the reason I travel.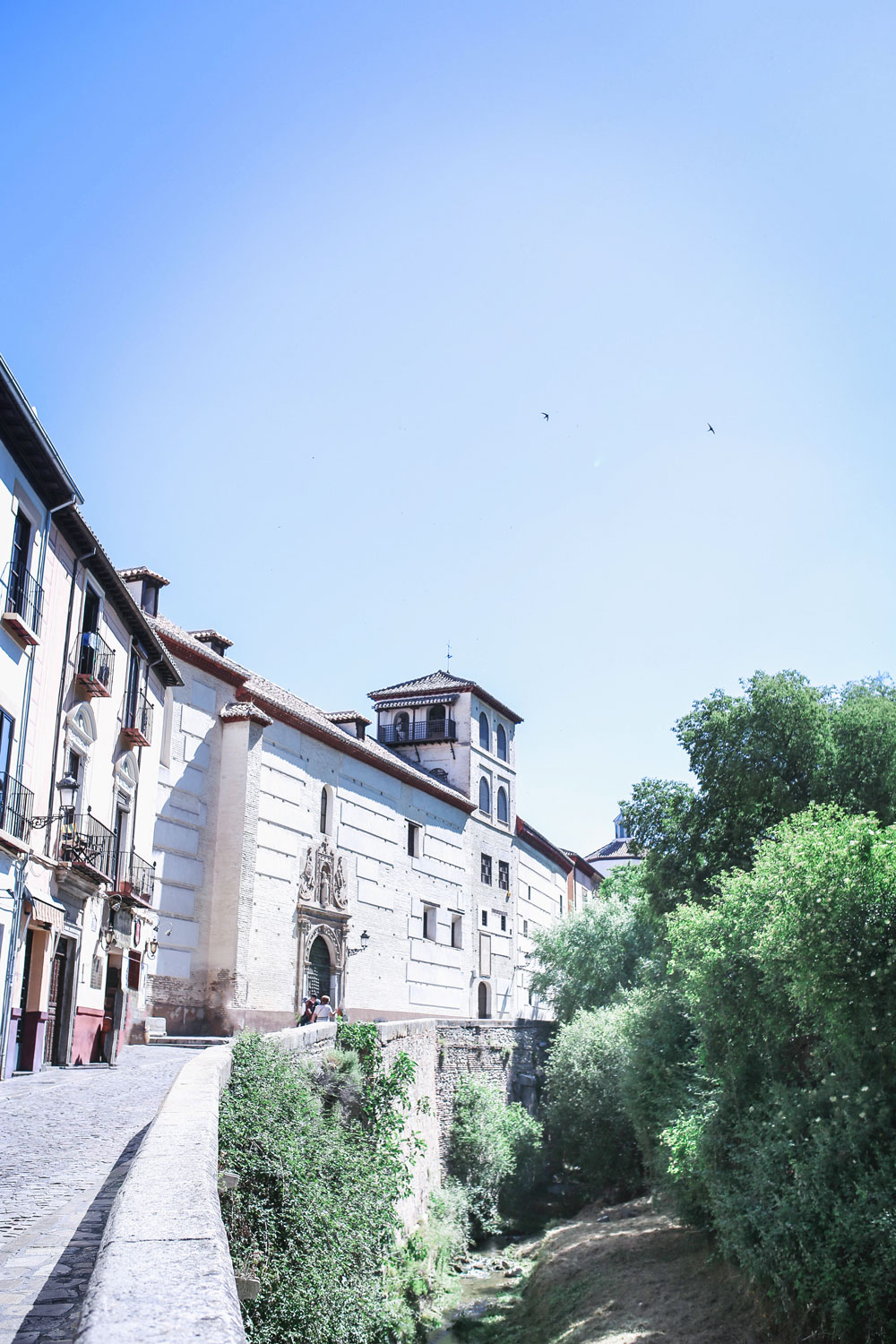 It's also just an astoundingly beautiful place with such an amazing history—by simply taking in a sunset with swallows dancing in the sky over the city or soaking in the unbelievable history of the ancient Moorish fortress of Alhambra, you have no choice but to be present. It also doesn't hurt that siestas are encouraged so that you can hit refresh every day!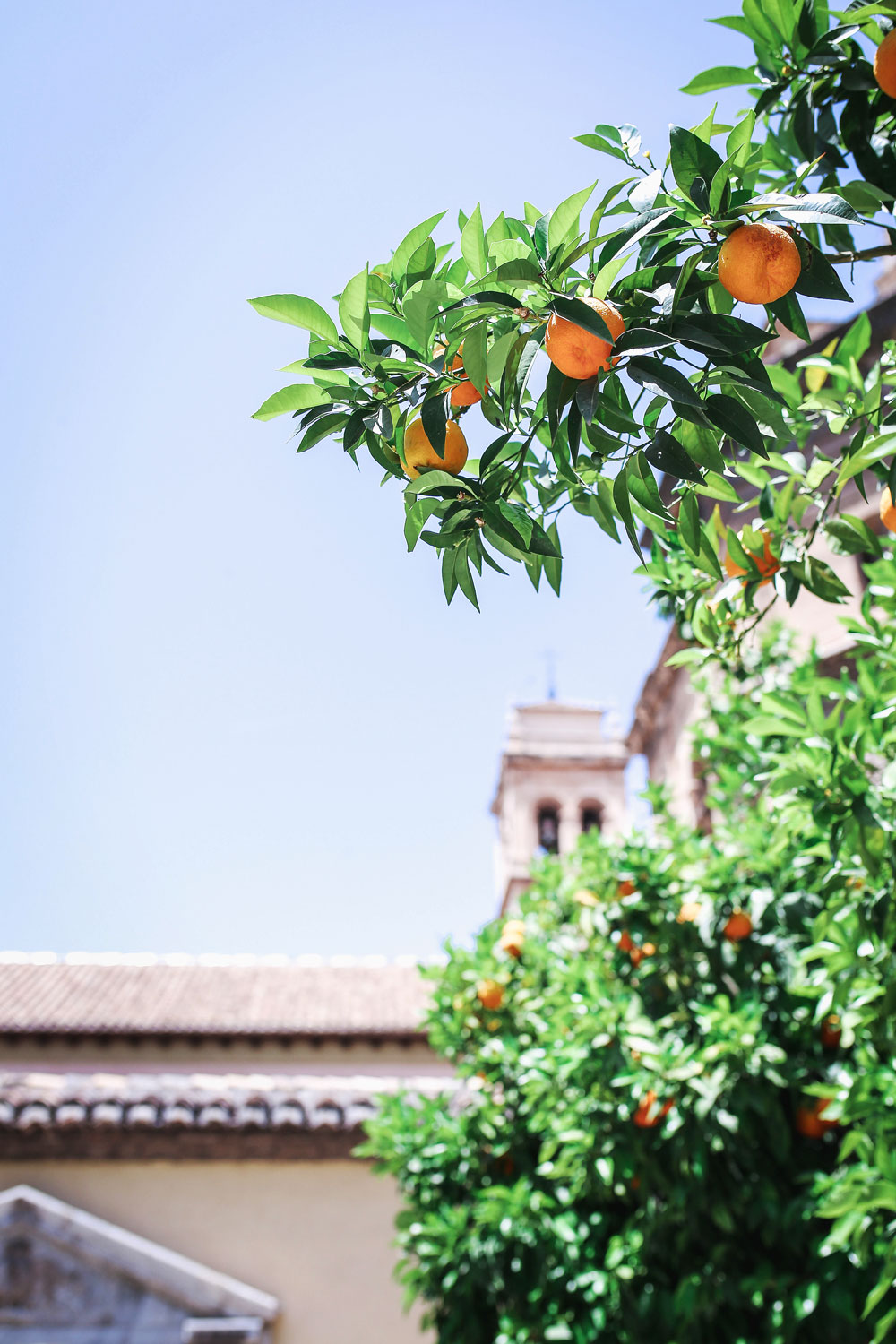 Now, onto my to-do's—we were there for 3 full days (and stayed one extra night so that we could do a day trip to Costa del Sol, highly recommend) and it was just enough. I could've happily stayed much longer but we had limited time (on that note, see my full 1-week itinerary here). So without further ado, my roundup of my absolute musts!

LAY OF THE LAND 
If you don't know where Granada is, it's located in the autonomous community of Andalusia, Spain, aka now one of my favourite areas of the world. It's nestled at the foot of the Sierra Nevada mountain range, which you can see set behind the Alhambra—such a dramatic and beautiful view. It gets hot (seriously hot!) in the summer so a great and likely more inexpensive time to visit is during shoulder seasons like we did (think April-May, September-October). The region has been populated since 5500 BC so history runs deep here—prepare to come with an open mind and to leave with a full heart as you soak it all in. From its incredible religious history to its heritage of flamenco and gypsy communities (who live in nomadic cave dwellings in the Sacromonte area), Granada has an unbelievably rich, interesting culture. Everything is walkable but a lot of it is on a steep incline through tight, winding roads—wear the right footwear! Most of all, be prepared to just fall in love. There's something beautifully complex and enticing about this place and since coming home, I've connected with so many other travellers who've been there about the inescapable allure of it. Book the ticket and go!

WHAT TO DO
Visit the Alhambra
As our Airbnb host said, people come to Granada from all around Spain and beyond for two things: the tapas, and the Alhambra. It is as magnificent as it looks (actually, more beautiful in person). It ignited a passion for Moorish architecture in me that I didn't expect to develop—I've always been extremely passionate about nature and was really captivated by the way Moorish architecture and design pays tribute to natural emblems and celestial movements, whether it's representing earth as square floors and celestial skies as rounded domes, floral carvings painstakingly created in wooden doors or even the way the light tracks across the domed ceilings to trace celestial movements. I think most people who've visited will likely agree with me that there's something deeply spiritual and moving about visiting it! Not to mention the history is incredible—directly translating to The Red Palace, its original beginnings as a fortress began in 889 AD and then reimagined as the palatial landmark it is now in the 13th century.
Pro tip: book your ticket as soon as you can! Tickets sell out very quickly. I'd really recommend booking the last slot (ours was 19:30 I believe!) because if you hang back a wee bit after the crowd does their first push through the iconic water feature, you can get completely uncrowded shots there!
Take the river walk
Our Airbnb host (who was amazing PS, more on his listing later in this post!) took us through some amazing walks we could do but we really fell for his recommendation of taking the river walk up to La Mezquita (the mosque, which is still a place of worship today!). The views and beauty of the walk are seriously insane—I'd say nearly 2/3 of all my favourite shots from Granada took place during this walk (this one, this one, this one!). If you get tired or too hot, just pop into your nearest cafe or tapa bar and grab a drink and a snack!
Pro tip: leave as early in the day as possible as you can because the mid-day heat can be punishing!
Experience tapas as much as possible
And on that note, do tapas. Every day. For every possible meal (with the exception of breakfast maybe). Granada is home to tapas and one of the few existing cities where you can still order a drink and have a delicious plate of local food brought out—for free! It's a 1:1 ratio of food to drink so obviously, the more you drink, the more you get to eat (which can run into issues if you're either very hungry or very thirsty, so always feel free to order off of the menu to get a big plate as well!) but I mean…it's the culture! I'm never one to be deterred by some mid-day drinks while I'm travelling so my advice is to pack your digestive enzymes and experience this fully while you're there, because you'll miss it when you're gone and you won't get this same experience elsewhere in Spain!
Pro tip: bars will get packed later in the evening so take advantage of the fact that as a tourist, you'll likely be used to eating a lot earlier than the locals do and pop in earlier in the evening! You can always shoulder up for an authentic experience in a bar that spills out into a plaza later in the evening, where there's lots of room (and it's totally acceptable to stand and eat/drink!).
Go to La Mezquita for the view
This is really the best view of the Alhambra, and a popular hangout during sunset. Worth the crowds, especially because flamenco music will usually be played live here while you take in the views. You can also pop into the mosque but just make sure you're dressed appropriately!
Pro tip: come during the day (and earlier, do it as your top point to that river walk mentioned before!) to get an uncrowded view of the Alhambra. Wander down through the Moroccan-like streets and markets as you walk back down.

WHERE TO EAT
ÁPOL
This is the first place we popped into—we got in at nighttime and were famished after a long trip and this immediately became a favourite. Order the local beer (named Alhambra!) which is what's on tap everywhere and enjoy the most delicious tapas here.
Pro tip: this area was referred to as the "tapa zone" by our Airbnb host so you can honestly not go wrong stopping in just about anywhere!
La Pizzara Cafe
This is a great place to start if you're new to the tapa system—they make it really easy by letting you choose your tapas (which isn't how many places to do it, usually they just bring out things) so you can ease into the system this way! Great food, lovely patio!
Bar Kiki
After you make your trek up to La Mezquita, just pop around the back to Bar Kiki for a lovely spacious patio and a cold drink to cool down!
Cafe Classic
This was our go-to cafe. When we first walked in, we were literally the only tourists during a big locals-only push. If we were in Italy, we would've likely felt intimidated, but here we got a few nice smiles from the patrons and a warm welcome from our favourite server. This became our main place while we were in Granada for Spanish classics like tostada with ham & tomato (soaked into the bread, so good) or churros!
Bar Avila II
Traditional tapas served in a traditional space—no patio here but the AC kept Matt in particular very happy! This was Matt's favourite meal of the whole trip (I really loved it too, but my fave dining experience was actually in Sevilla!) and the staff was so warm and welcoming, a common theme on this trip.
Café 4 Gatos
On our first day I was literally about to faint from doing 30K steps in heat we hadn't experienced in ages so we actually made a very happy accidental discovery of this lovely street side cafe. I love people watching more than anything and this was a lovely space to do it from! Highly recommend.
Local delicacies to try: tortilla del Sacromonte, gazpacho (cold tomato-based soups), huevos rotos con jamon (fried eggs, potatoes and ham), bacalao frito (fried cod), carne en salsa (meat in a tomato sauce) and really whatever they bring to your table when you order tapas! Eat it all!

WHERE TO STAY
I can't say enough good things about our experience staying with Antonio, our Airbnb host. We were located right next to the "tapa zone" and he made some killer recommendations within that area, and best of all, we told him off the bat that we're big walkers and he broke down some amazing ways to see the city. The space was beautiful, clean, spacious (big enough for a family!) and he was an amazing host! I love staying in hotels as well while travelling but this was just such a good experience, I'd really encourage you to stay with him! Find the listing here.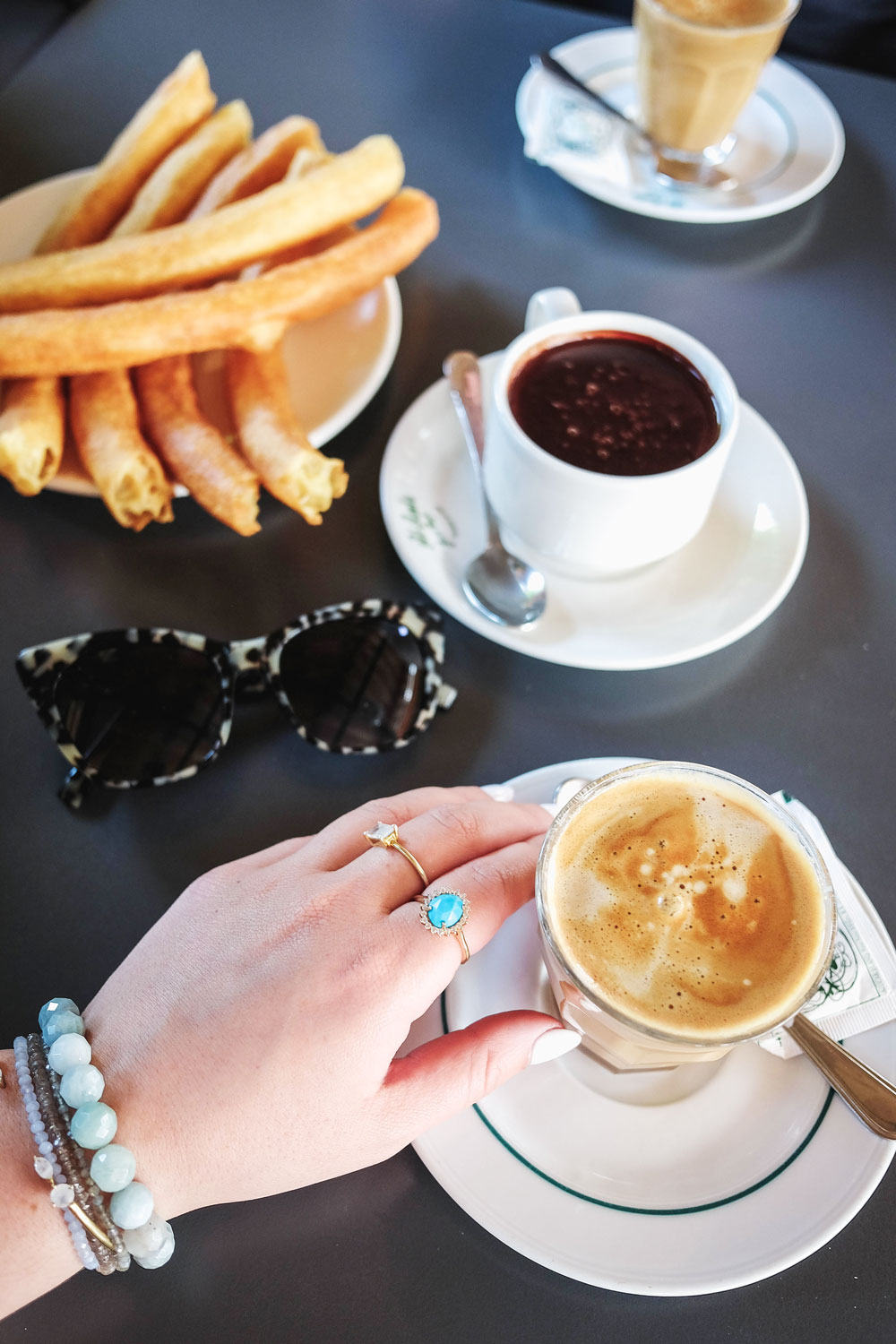 I hope you guys loved this travel guide because it's such a special one to me! Stay tuned for my next one when we take off on a road trip to Costa del Sol—one of our absolute favourite days of the whole trip!