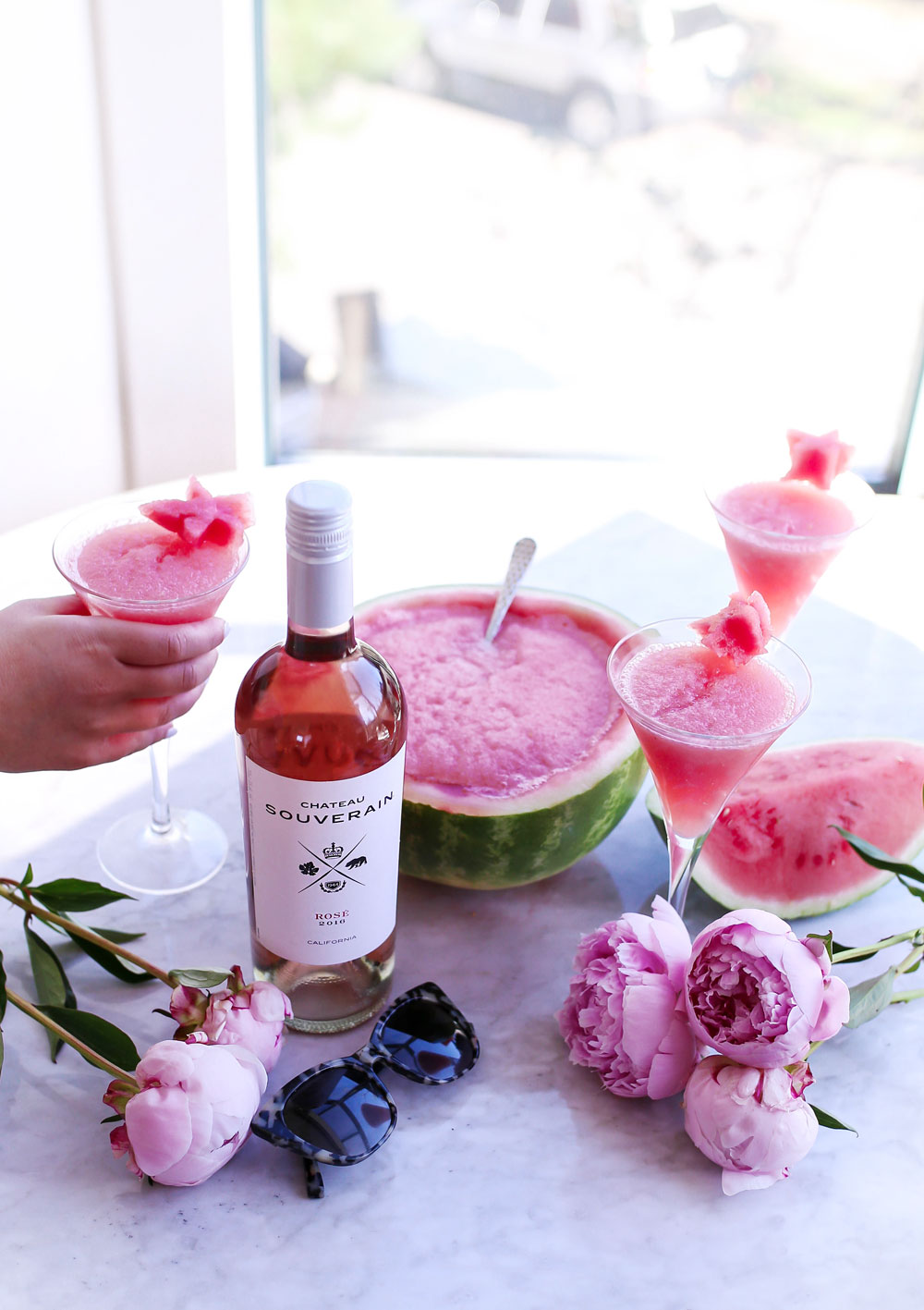 I don't know about you, but frosé has become the go-to drink of choice for my friends and I all this summer. Whether it's at my cabin or on my rooftop, we've been toasting away to what has honestly been one of my favourite summers so far again and again—it's not quite as easy as unscrewing a cap or cork, but easy enough to be an easy drink to make on repeat and so worth the little effort it takes to create this seriously impressive cocktail!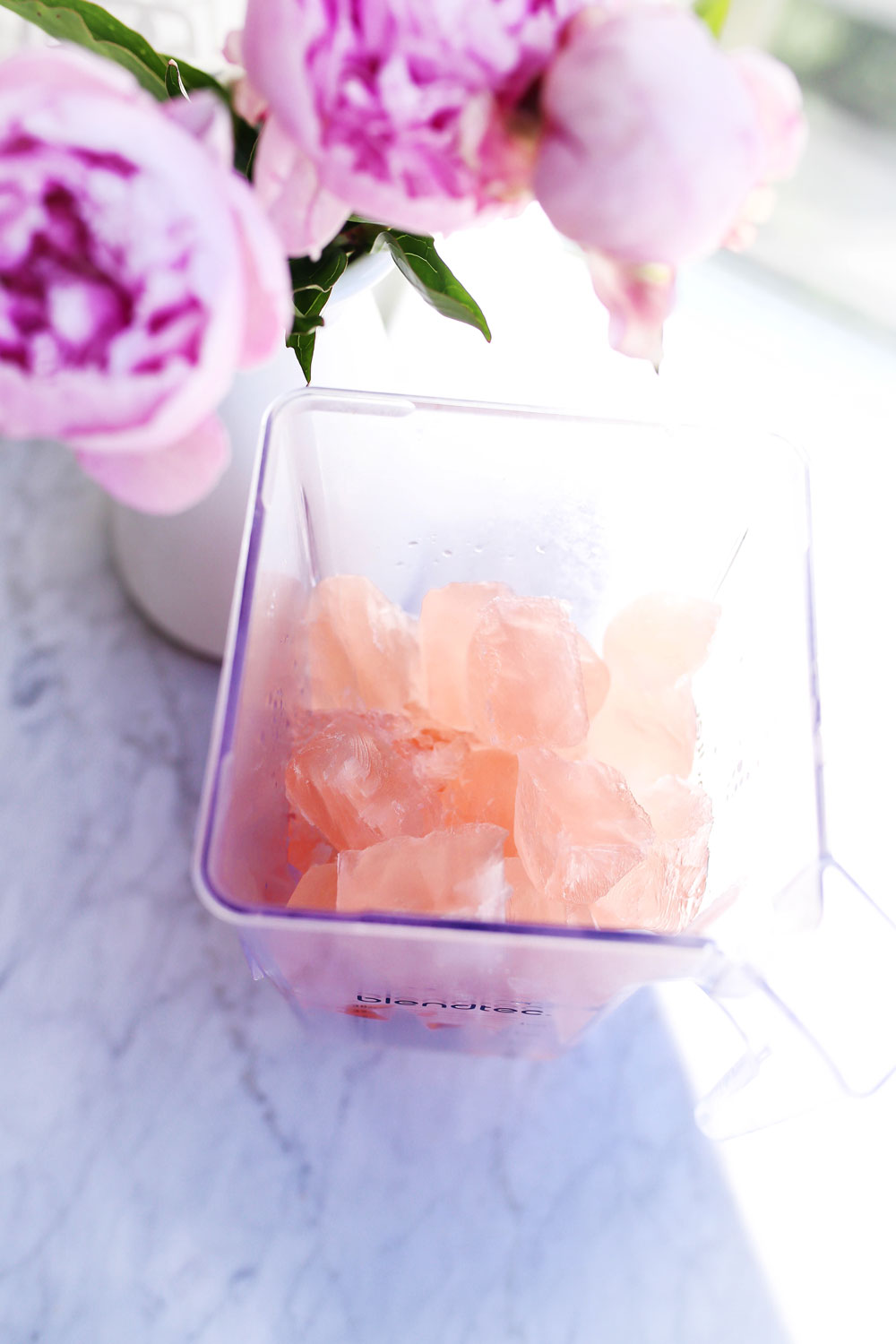 Okay, first things first—take your rosé du jour (I've been loving Chateau Souverain's) and pour it into about 2 ice cube trays (make sure the cubes are shallow enough that it will freeze the whole way through!). Give it about 3-4 hours to freeze though depending on your freezer, you might be able to get away with 2!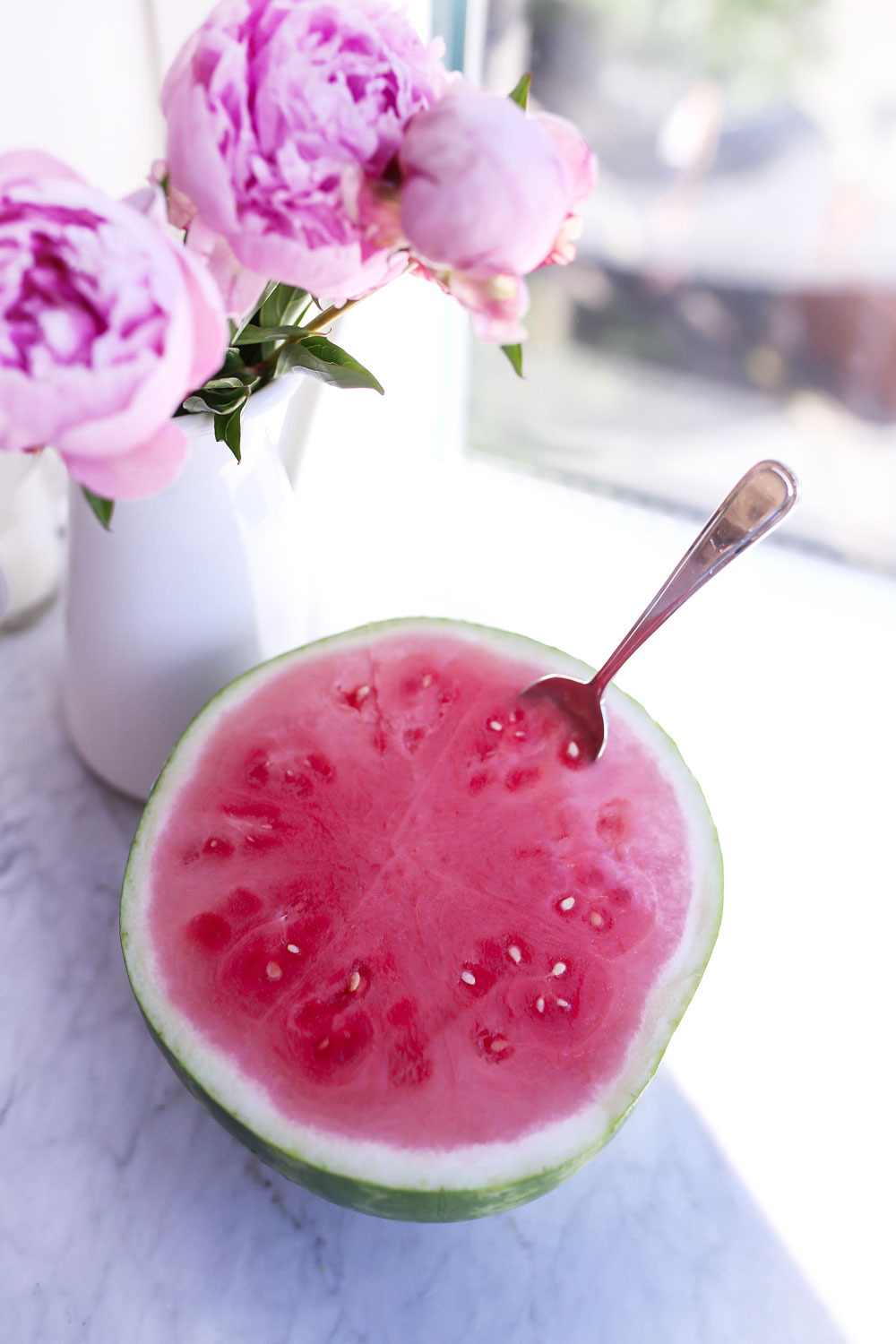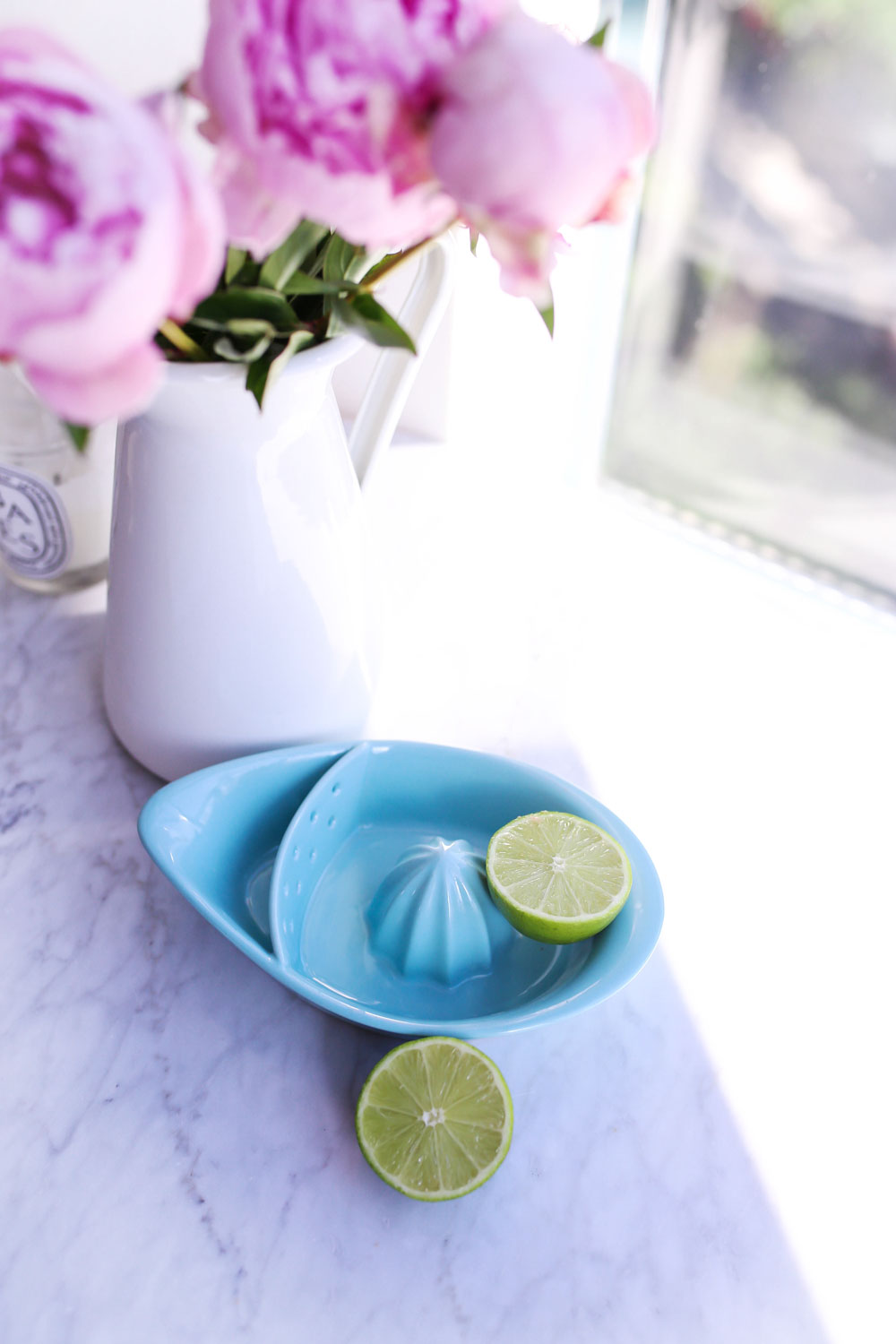 Once the rosé has been frozen, add to your blender the juice of 2 limes and either frozen strawberries or to replicate this cocktail, watermelon! If you opt for the watermelon, you can even use the watermelon as a vessel—seriously worth it for a fun party centrepiece!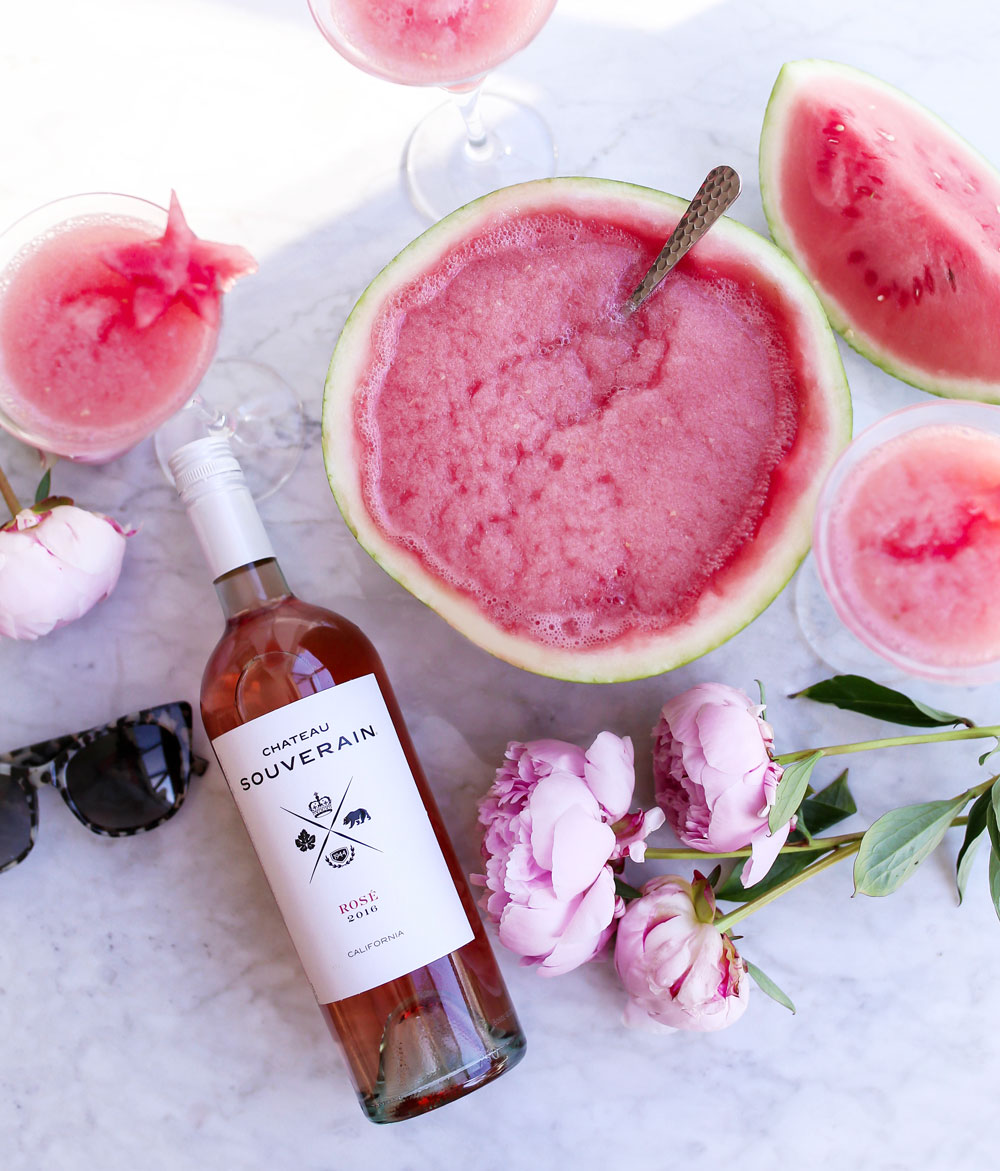 Now this is when you have to move fast! Crack the frozen rosé cubes out of the tray and blend it up!! As soon as it's blended, put the whole blender back in the freezer to let it firm up a touch for about 5 minutes or so then time to serve up! Pour or spoon out the frosé into your glasses and then toast with friends!
I have the full recipe below that you can pin to keep on hand for later! Happy almost-weekend lovelies!