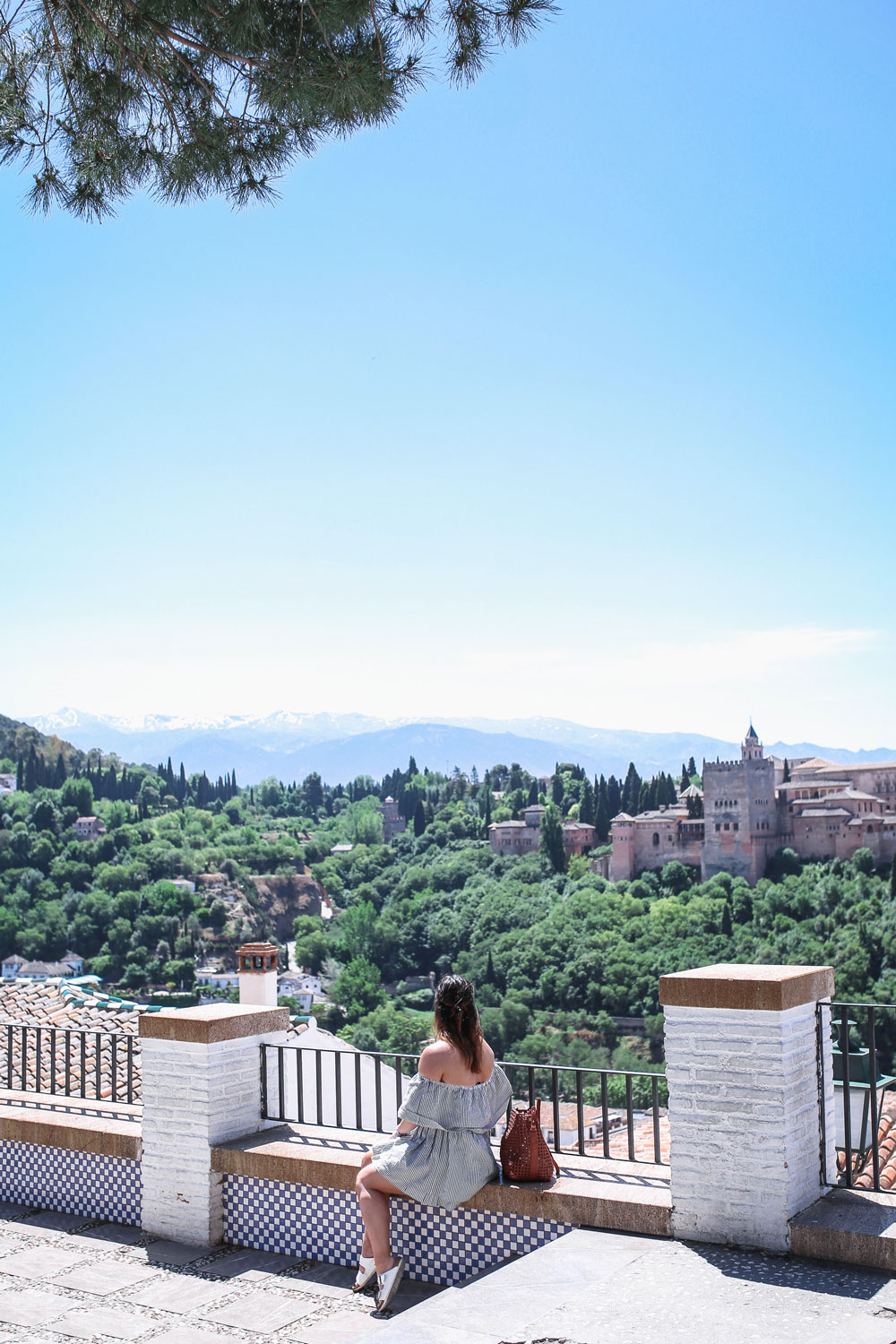 It's certainly feeling like summer here in Vancouver (which as we all know, is when the city is at its best) but as much as I'm excited to take in the city in its prime, I'm definitely missing Spain. If my Instagram is any indication, I pretty much fell entirely head over heels in love with the south of Spain. I'd been to Barcelona before but really wanted to explore more of the country (sometimes I feel like you can get stuck in that trip of revisiting big cities like London, Barcelona, Paris, etc and not discovering the rest that a country has to offer!). Well, needless to say, I'm ecstatic we decided to explore this part of Spain because it's undoubtedly one of my favourite places I've ever been. From beyond warm, friendly locals to the most unreal tapas to some of the most beautiful natural scenery I've ever seen, it was honestly a perfect trip from beginning to end.
I'm going to be breaking everything down but as I like to do (see Italy and Greece), I'm going to kick things off with a general post so that you can start planning now! Since we were really specific to the Andalusia region, a lot of this is targeted towards that neck of Spain, but of course lots of general tips that will apply to the whole country! So to kick things off…

WHEN TO GO
Unless you can handle major heat, don't go in the middle of the summer to Andalusia specifically—from what I remember visiting Barcelona in August years ago, it was totally fine but Andalusia is famous for climbing up into the 40s (talking Celsius here), and even as a little summer baby I found the much milder temps a little bit punishing on our first day. Again though, if you know yourself and know you can handle some serious heat then by all means go any time, but I think May-June was a great time to go because the heat was starting to climb but it was by no means unbearable. Alternatively, based off of what we were told, things start cooling off in September too! I'm a big fan of travelling in the fall (we usually like to go away in October) so this would be a good time to go too!

HOW TO PLAN YOUR TRIP
I'm so excited to share our unreal Air Transat experience getting into Barcelona (Air Transat also flies into Madrid on select dates!) but once you're in the country, it's as easy as just getting a quick (and cheap) connecting flight down to either Seville or Granada to start with. You could honestly go with either to start (and make the other your exit destination), but I kind of like the way we did it starting in Granada. Granada's definitely a slower and smaller city—it was nice to ease into the culture and country in this lovely town so if you have the option, I'd say start in Granada.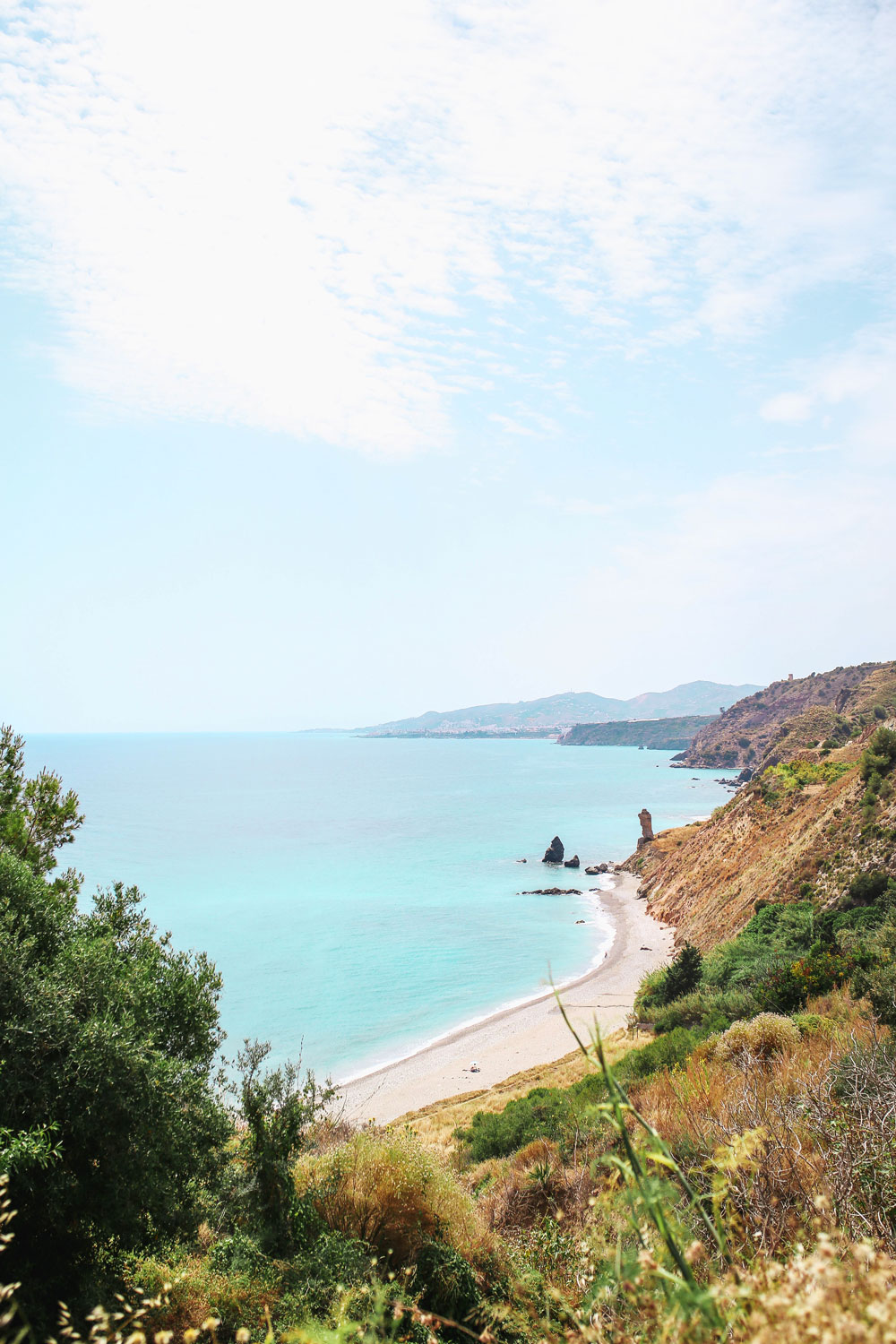 As is the case with most of Europe, there are some seriously simple train connections and they're lovely. We spent a few days in Granada with a day trip to Costa del Sol then took the train over to Seville—it was seamless. Cabs are cheap and you can set up airport transfers for earlier departures or later arrivals.
On the topic of road trips though, we booked through Enterprise in Granada and it was an amazing experience. They were so helpful and made things so easy, and the trip down south was totally seamless—Matt has his international permit but we didn't need it, though it's never a bad idea to have it on hand! As I almost always suggest on every trip though, if you can get in a car and make a few stops on an extra day, you'll get to see so much more of the country and it's such an amazing way to get around in this part of the world!

WHAT TO BRING
I have my full packing list coming soon (so excited to share it!) but the main thing we noticed in Andalusia was that there was a lot of hill climbing. Whether you're trekking up to the Alhambra, walking up the cobbled streets of Frigiliana or booking it to the top of the tower at the famous cathedral in Sevilla, you'll want some comfy options. I love my Tieks but also brought my ECCO Cool 2.0's on days when my feet were tired. Long story short, some comfy ballet flats and cute sneakers will be key on some days—save your prettier shoes for days when you'll be kicking back and doing more tapa/siesta-ing.
On the note of footwear, you'll hopefully be making it to the coast to go swimming (and if you're not currently planning on it, please do—it was one of our highlights of the entire trip). The sand and rocks get scorching so pack some waterproof flip flops you can wear when you're on the beach!
As you guys can tell, the general theme is that it gets hot. Pack sunscreen (and a lot of it), 1-2 sun hat options and sunglasses. The Spanish are much more lax than the Italians as far as covering up for churches (and a lot of the former places of worship are now museums, like the Alhambra), but both out of respect for active religious sites and if you have the misfortune to burn, pack some options that have higher necklines and cover your shoulders.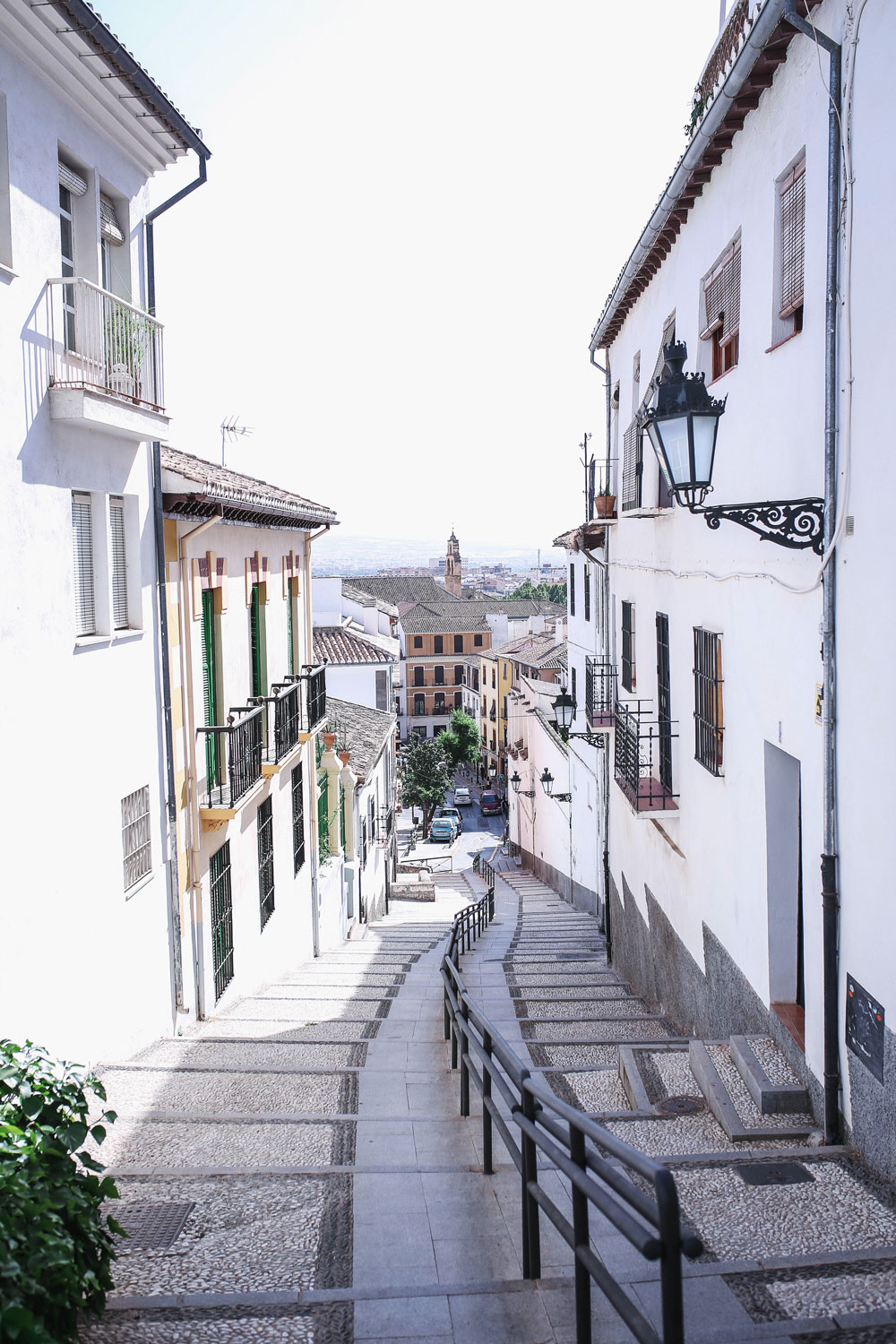 Other than that, do pack euros (a lot of the tapa bars either don't have card machines or it just makes you a pain in the ass to insist on one), a data plan always helps (Roam has great options), an adapter, melatonin so that you can get on track jet lag wise right away (though see this post for more of my tips!) and some bandaids if all that uphill trekking does do a number on your feet!
The only other thing I'd say is that for other people who are like me and have to deal with some intolerances (or just have really sensitive digestive systems, which I do—part of the reason I eat so clean when at home!) you might want to pack some digestive enzymes. I'm a big believer that life is meant to be lived especially when you're travelling and I'll never not try everything (because eating is living in my books), but I had such a severe and painful bloating situation after a few days in that we ended up needing to make an emergency stop to pick up some much pricier enzymes at a pharmacy. Long story short, kale salads and sprouted beans aren't really a thing in the region—more tostadas with jamon, croquettes of various fillings, a ton of beer, etc, all which deserve to be eaten but my typically sensitive system was just struggling all on its own. Once I had the enzymes it helped a lot but could've saved some $$$ if I'd brought some from home!

THINGS TO KEEP IN MIND
Siestas are still a very integral part of Spanish culture (and I hope that never changes). It's actually easiest to just do as the Spanish do and start taking a post-lunch siesta yourself, even if that's just resting up in a park for a bit. Restaurants will absolutely close and many shops will shut down as well. You kind of will naturally crave rest in the heat during this time as it is, and that's apparently why siestas were created to begin with—to escape the mid-day heat and promote digestion, plus the Spanish stay up super late so you get in that extra dose of rest! Try to stick to conventional lunch hours so that you're not caught hungry and surprised when you're stopping by for a really late lunch at 3PM, and plan on eating a bit later than North American standards for dinner (you'll pretty much be the first person sitting down for dinner if you show up at 8PM). I get hungry in the afternoon (especially in the heat for some reason, probably because I'm sweating out salts) so quickly learned to have snacks on hand at all times, and also upped my hydration both to combat hunger and the heat! I don't love sweet drinks but having a well-timed Fanta sometimes really saved me.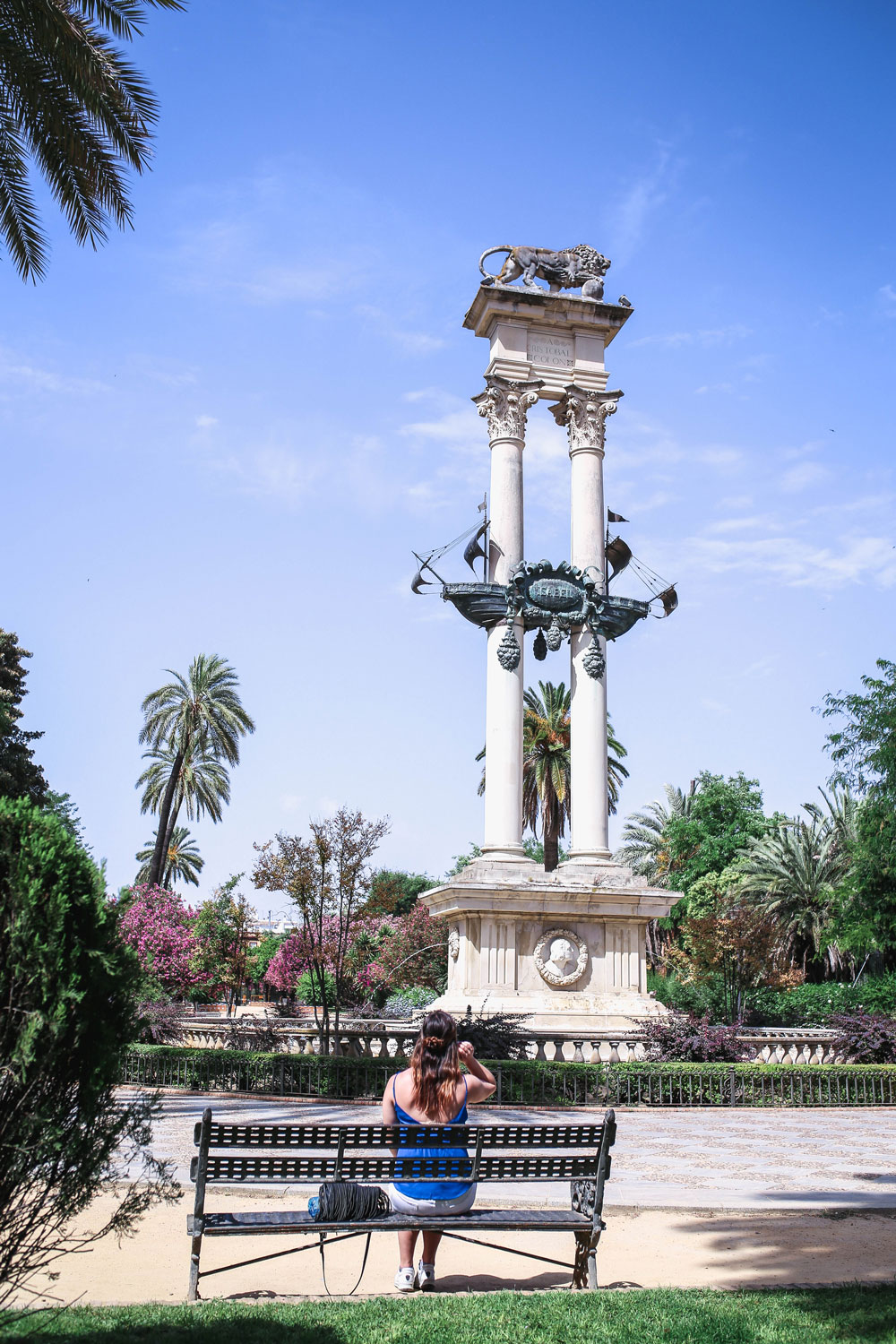 While you're probably set for train and bus tickets, we found that attractions sold out quickly here. I'll be getting into more details about a really great tour group we discovered for Seville, but for the Alhambra you must look into tickets months in advance. Trust me. We booked ours two months ahead and it was down to 2-3 time slots for the whole time we were in Granada. It is one of the main reasons to visit Granada so please look at it and book on its Ticketmaster site well in advance (which happens to be a bit glitchy so all the more reason to do this with lots of time so you're not panicked!)!
Most people speak English but it's both respectful and a lot easier for everyone for you to learn the basics—think of what you'd need to use on a daily basis (ordering food, directions, booking a ticket, etc) and jot them down in your notes. As we've found everywhere in the world we've been, the effort is always appreciated!
ATMs were easy to find but I'd definitely advise coming with more euros than you might typically travel with—we definitely didn't use our credit cards as much on this trip.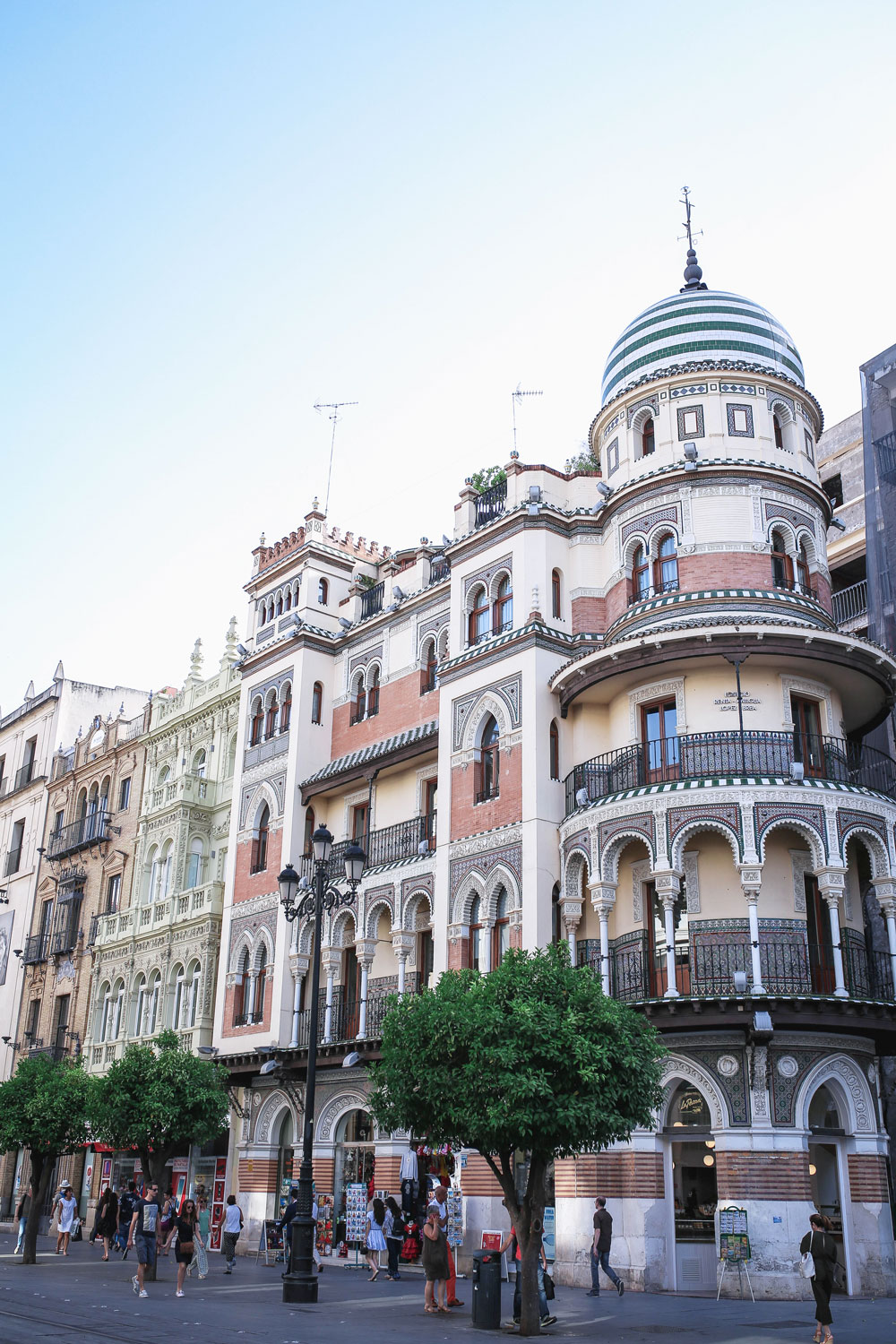 Andalusia in general felt extremely safe (safer than Vancouver, if that's possible!). Whole families would be out super late at night and everyone was so kind and warm, but of course, just stick with the main roads if you're a bit hesitant. Both Seville and Granada (the two main cities in the area) have very clear main roads that are busy at all hours so stick to these main arteries until you get a feel for the area, but again, that's just a precaution—safety didn't even cross my mind at any point, it felt just very safe and relaxed the whole trip. On that note, I didn't feel any concern about pickpocketing as I usually do in larger cities (or even just in other parts of the world, namely Italy) but I would just always recommend a cross-body bag you can wear at the front—it's just safer and also makes accessing your contents that much easier.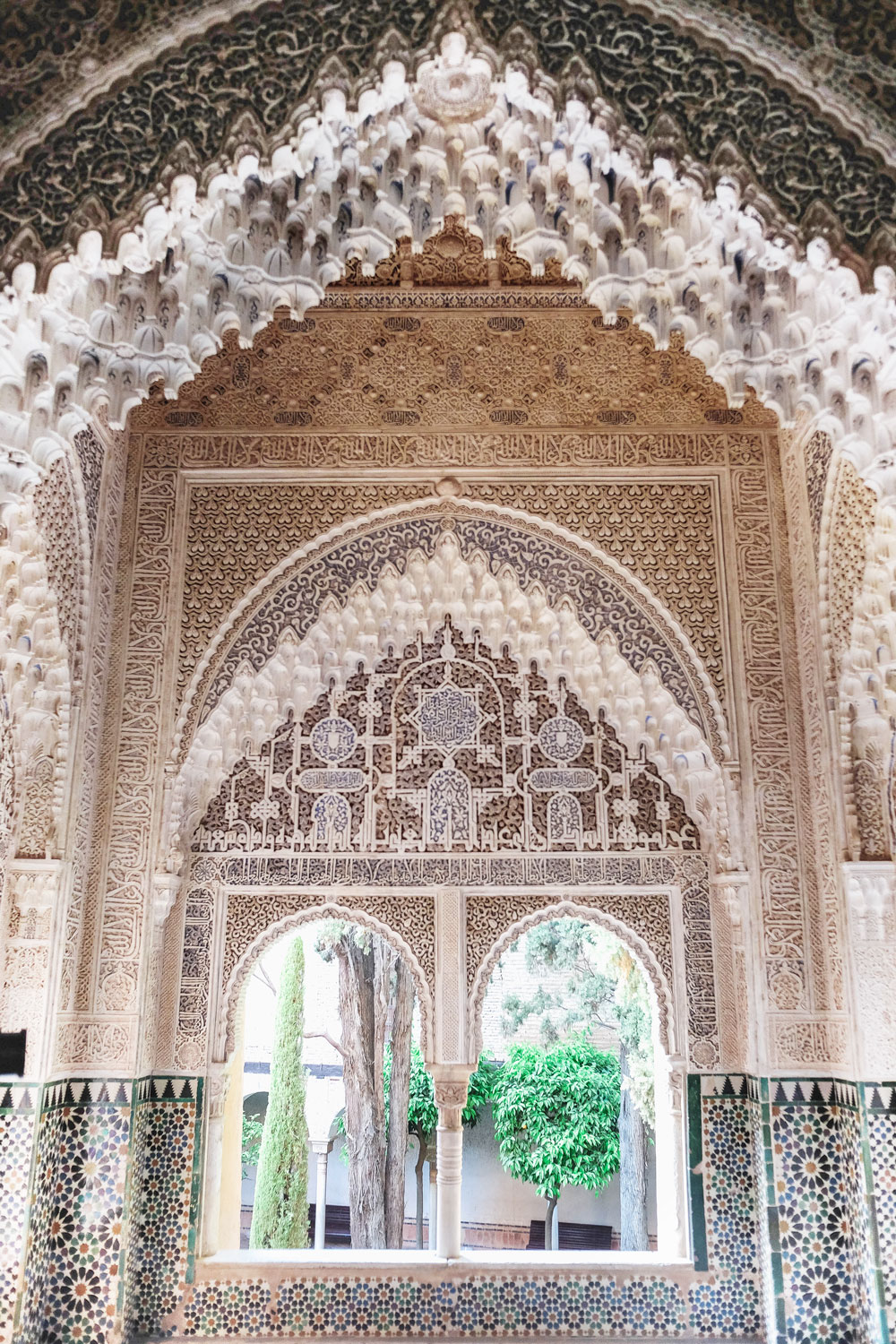 Finally, be open and chat!! When you're lucky enough to stumble upon a place with such friendly, sweet and kind people, you should experience the warmth fully and give it back as much as possible. Andalusia was up there with Ireland, Crete and Portugal for me as a place where I routinely felt so at ease and so welcomed by the locals. Tipping's not expected but we tried to round up + change wherever we went, especially because we experienced so much kindness (like the time I spilled chocolate all over my dress and the sweet server ran over and spot treated it herself). Also, this is the first place where I've seen servers and business owners have such a friendly relationship with buskers and vendors, shaking their hands and giving them a cerveza after they make their rounds with their wares or finish their songs. It's pretty special to see, and while we don't usually shop from the vendors coming around with their necklaces and fans and the like, we did try to make sure we always had a euro or two for the amazing musicians or flamenco dancers who would perform—they'll typically make the rounds with their guitar after they're done their performances!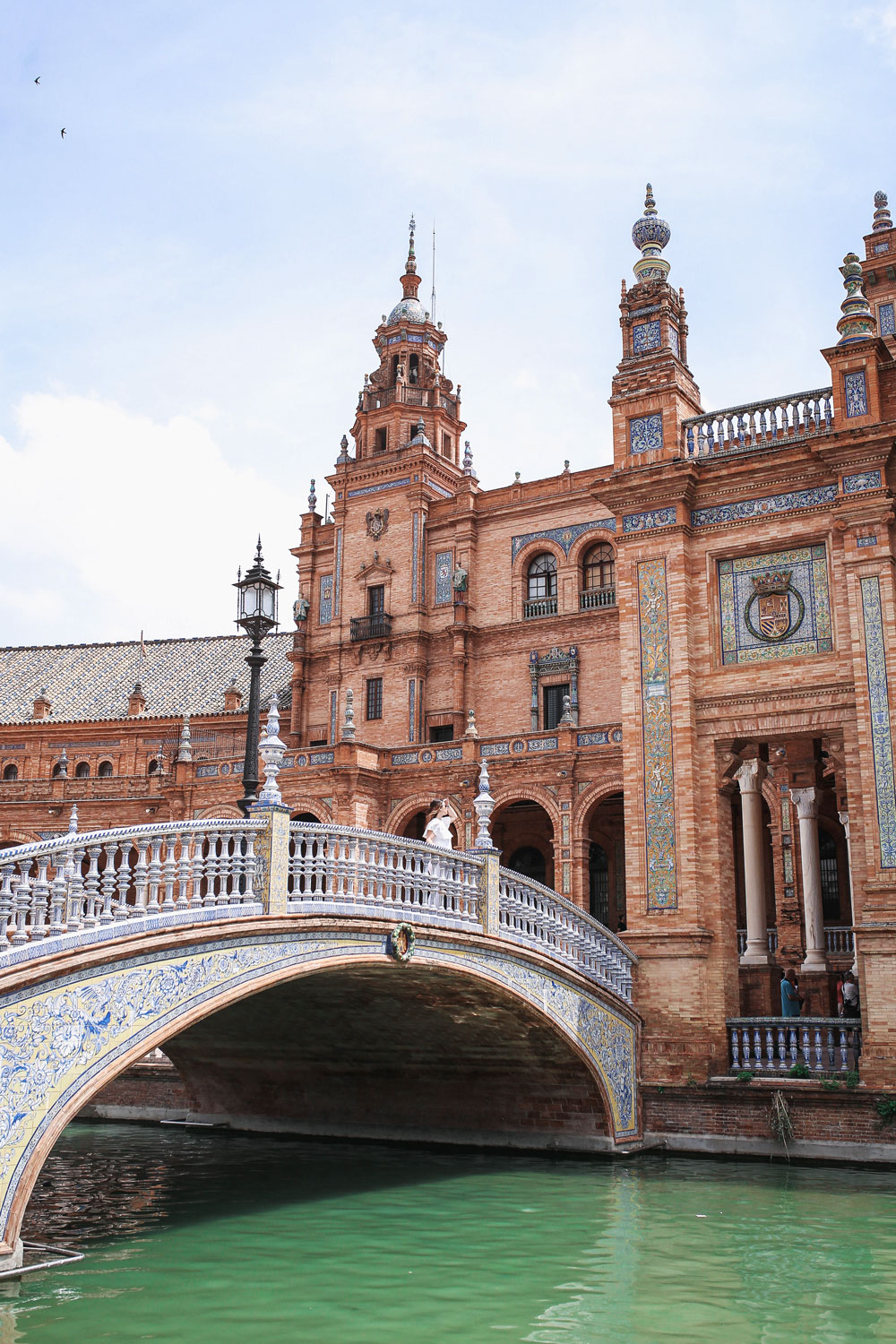 Ahhh, even just writing this post is making me smile! It was honestly such a special trip, I can't wait to share more details soon! Stay posted for my Air Transat post and my packing list soon, then we're gonna dive into the city guides! Let me know if you have any questions at all and feel free to pin this image below for quick reference on your Pinterest boards!