Around this time of year, I feel such a pull to slooooow down. The days get longer, the temps get warmer and the urge to get together with loved ones and enjoy the season is so strong. But whether you work for yourself like I do, work a more structured 9-to-5 or operate somewhere in between, it can feel sometimes like work and summer don't quite gel together. The past couple of weekends I've been out of town for festivities (bachelorette, wedding, etc—see more on my Insta!) and while I largely took the weekends off, found that as soon as I was back in town during the week, I was just overwhelmingly stressed. So much to do, so much to catch up on! Especially working for myself, I don't really take days off and I felt some genuine panic when I was home, which is obviously not cool—summer is a season when you should be enjoying yourself, even while taking care of work to-do's!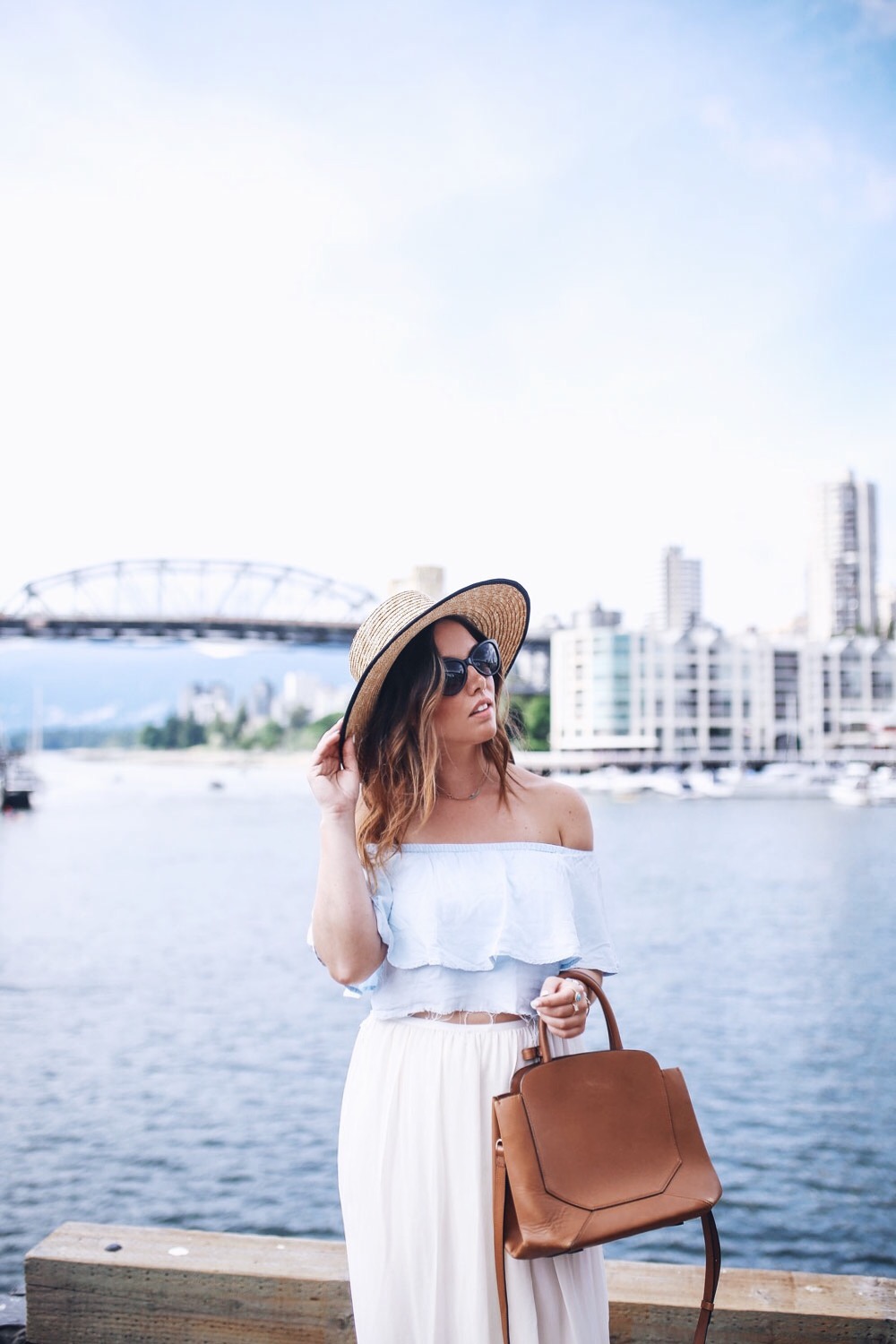 As is often the case, the inspiration for this blog post is kind of a lesson for myself for the season so that I can stay on top of everything I have to do without having the pull of these two extremes (taking a whole weekend off to have fun versus feeling crazy overwhelmed during the week and staying glued to my laptop). I want to challenge myself this summer to make the most of the season, to really slow down and to somehow do this all while also being more productive than ever before. In other words, how can I simultaneously kick back more while also not letting the stress of work build up? I brainstormed a lot about it on the drive back home and yesterday and realized I had 5 easy solutions, and best of all, I could put them into action right now…

Get up earlier
I love sleeping in and am 110% not a morning person. I find especially in the summer I paradoxically want to sleep in longer because I tend to stay up a lot later and am really an 8-hour/night sleeper. But there's something very unsatisfying about waking up around 7:30/8 as I do and knowing the sun has already been shining bright for hours. I also find that I get really distracted by the sun and heat and don't work as effectively in the afternoon during the summer—really, all I want to do is to be outside around that time. My first switch is to just set the alarm a bit earlier so that I start waking up more around the 6:30 mark—not only do I get more of the day in, but I'll be able to position my work hours a lot earlier (which is never a bad thing for someone who works around Toronto time so much anyway) so that I free up the important afternoon part of my day (I always do work in the evenings year round so know I have that part to work in too).

Take my workouts outside
While I have to be in the gym for a few different things (more about my Equinox experience here), I'm trying to do a bit more outdoor pool swimming, HIIT in the park, long bike rides or jogging (which I've had to ease back into since my back injury anyway) so that I double-duty my workouts and my sun-soaking time. I have this thing I like to call "sun anxiety" when I feel really stressed about not carving out time to be outside when it's nice out (aka the whole purpose of this post!) so it's good to know that I'm making this time really mean something by also getting my sweat on during this time slot too!

Change up my office space
I've been trying to work more in the studio or upstairs on my rooftop deck (as long as I'm not doing photo edits, which really require a dark space—why I usually do them in the evening!) so far this summer and it's been making a world of difference, but when I get stressed for some reason I always lock myself to my desk. I'm trying to break that habit—even if I've got a heavy work flow, no reason to not make it way more enjoyable by soaking in some sun while I'm at it or getting a chance of scenery! I know this is trickier for 9-to-5 types but even switching up your office decor to make it more summery or seeing if you can do some work remotely on a laptop will definitely help.

Limit my work hours
Whether you work for yourself or for someone else, it can be really hard to limit work hours. Especially since going full-time blogging and working for myself, I've tried to be really strict about taking weekends off as much as possible (and by "off" I just mean not doing emails and the like then, social still gets handled) but I think in summer, the stronger strategy is to up the frequency of my work days during the week while making my work hours shorter—I can't cut too much but I can definitely re-strategize the way I plan my weeks! I'd rather make a daily habit of getting some summertime relaxation or fun in than to save it up for the weekend (especially with Vancouver's unpredictable weather) so am trying to really commit to my earlier work hours and to making those shorter, early day periods power hours so that I can have my afternoons to relax.

There's an app for that
Finally, with all the distractions that summer holds (from patio hangs with friends to kicking back in the sun with a book to a beach day), I feel like this is the key period to actually invest in improving work flow. In a weird counterintuitive way, I often put off investing an hour or two into researching ways to reduce my work load or improve my work flow with apps, systems, added help, etc because "I have too much work to do" to break for that research. Obviously, that makes little to no sense but it's just the way my mind works! I'm trying to really put the time and energy into researching apps, plug-ins, etc that will make my work way more productive and efficient so that I have that time to be outside and with my loved ones soaking in the season. And to that end, if you have any suggestions, please let me know!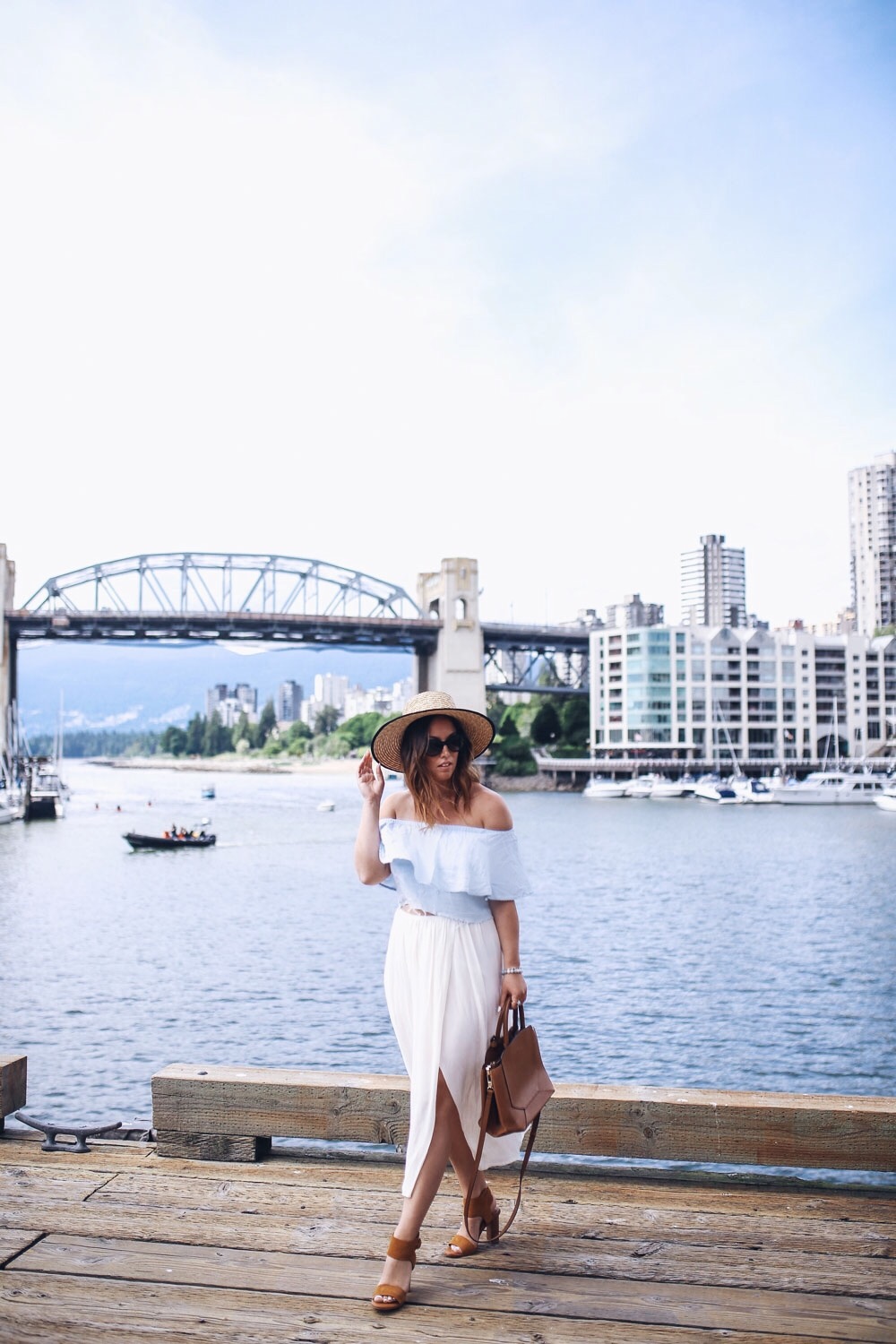 What about you guys? How do you switch up your summer workflow so that you can enjoy the season, or do any of you work for companies who have cool summertime policies? Tell me in the comments below!
Photos by Alicia Fashionista