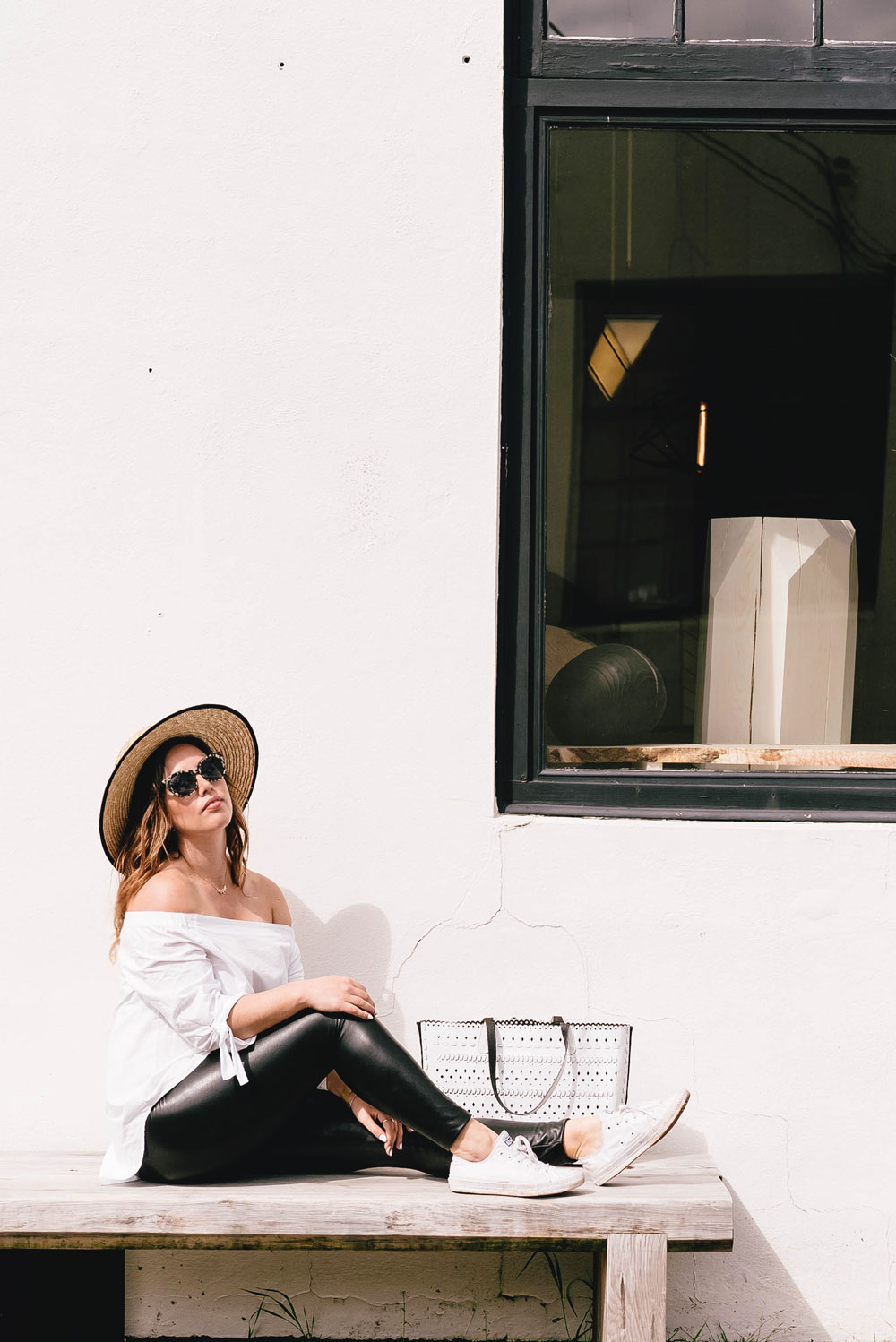 Happy Monday! After a couple solid weeks of travel (from Vancouver to Spain to Vancouver to Toronto to Vancouver), I'm finally back and especially after this lovely slow weekend to recharge, so glad to be back to my regular routine! As you guys know, there's nothing I love more than travelling, but I'm really someone who thrives on a solid routine so it's always nice to come home and get to settle back in a bit. This past weekend was so lovely and felt like the perfect intro to summer—from soaking in the sun upstairs on our deck to slow walks along the Sea Wall, it's really starting to feel like we're getting into the season (you can still see some of it on my Insta Story!).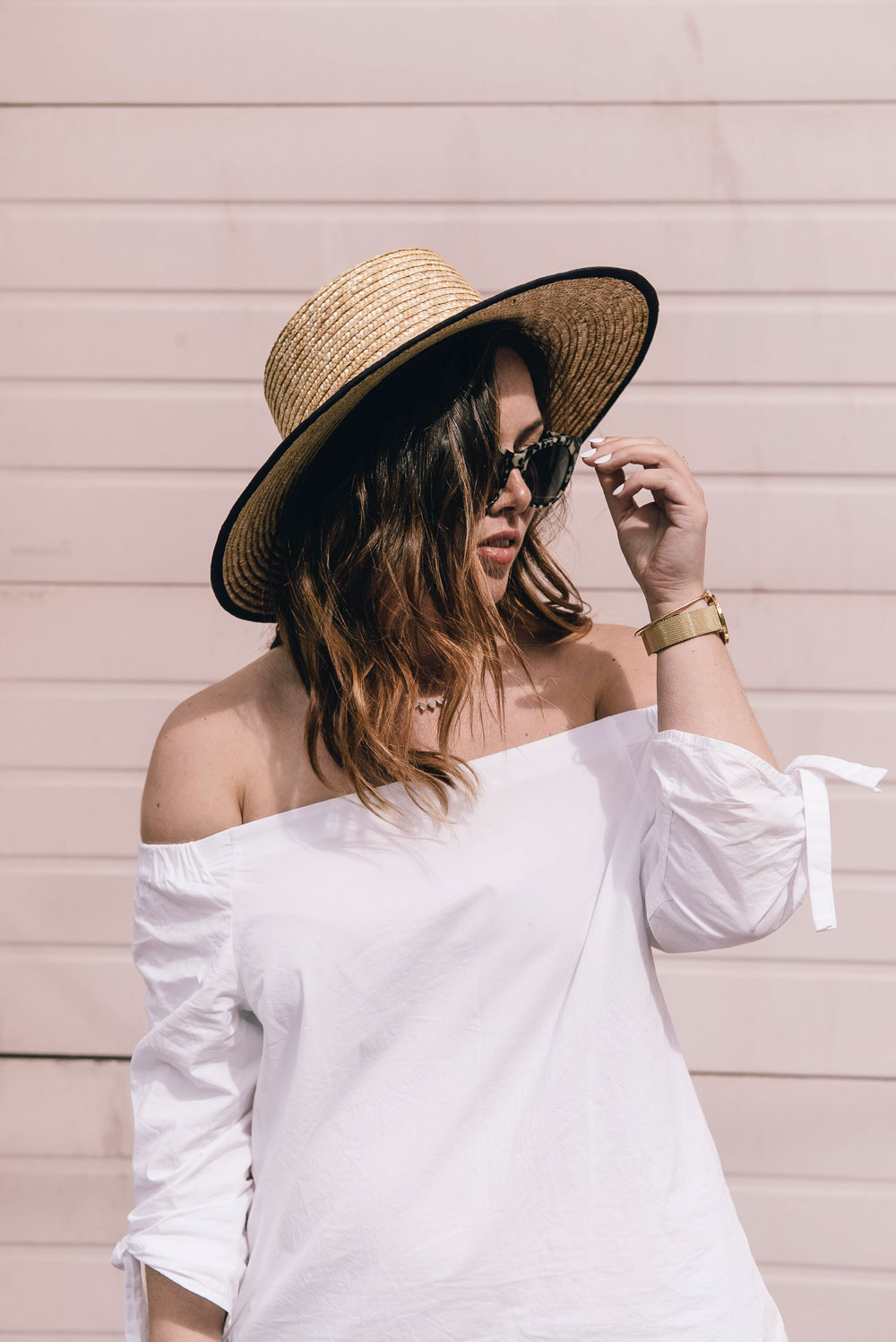 Having said that though, it's still feeling a little cool on those overcast days or in the shade (or in the morning, or in the evening…okay so pretty much whenever I'm not in the direct sun). I touched on it quickly in this post but especially here in Vancouver, until late July or August we don't really get crazy heat so transitioning strategically into the season is so key.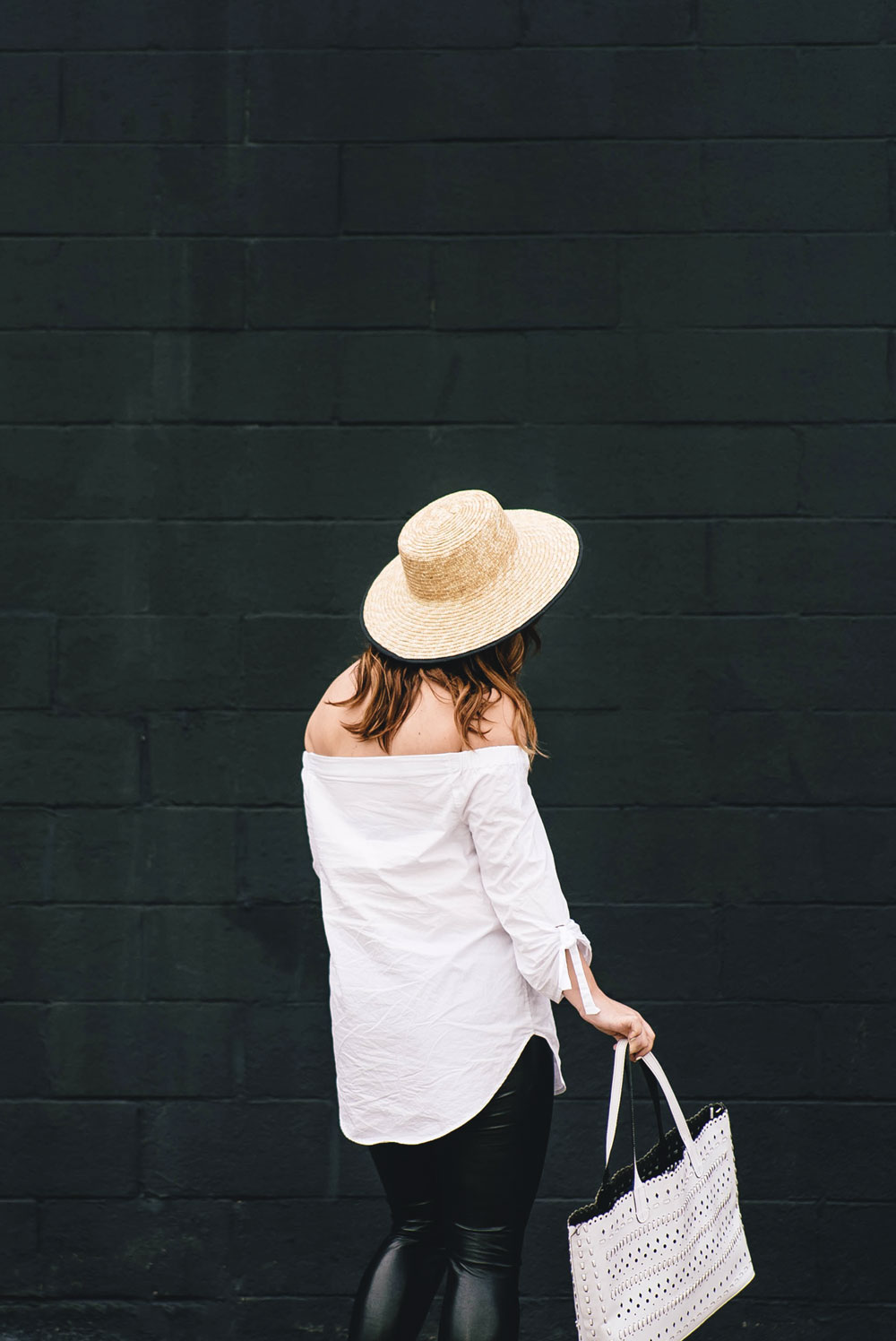 On a cooler day, I'm still breaking out the leather leggings (vegan of course, these are on sale!)—with an off-the-shoulder top and my go-to white Cons, it's a pretty cross-seasonal look, but add in a straw boat hat and a laser-cut summery tote (similar one on sale here!), and we're definitely in business for summer transitioning.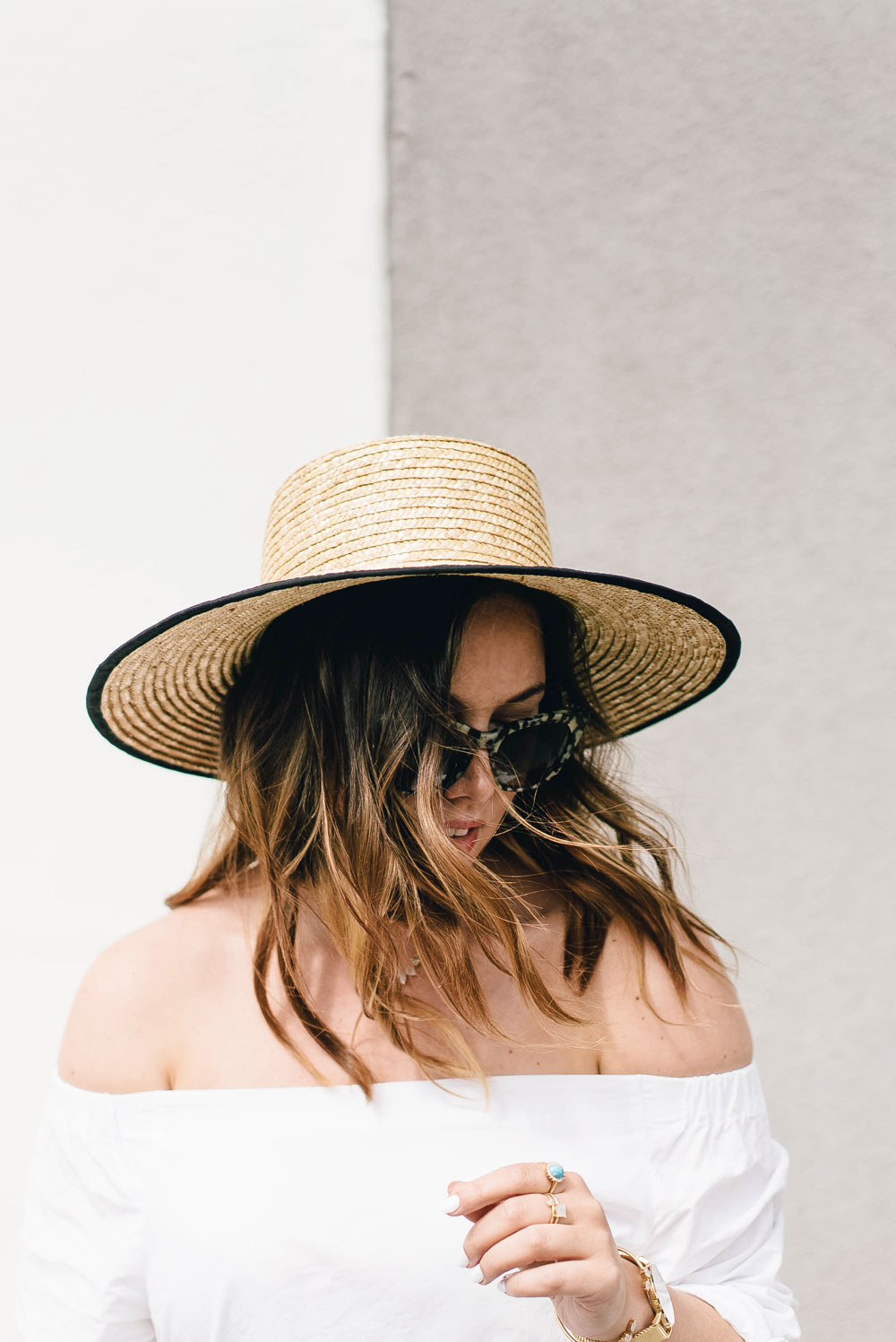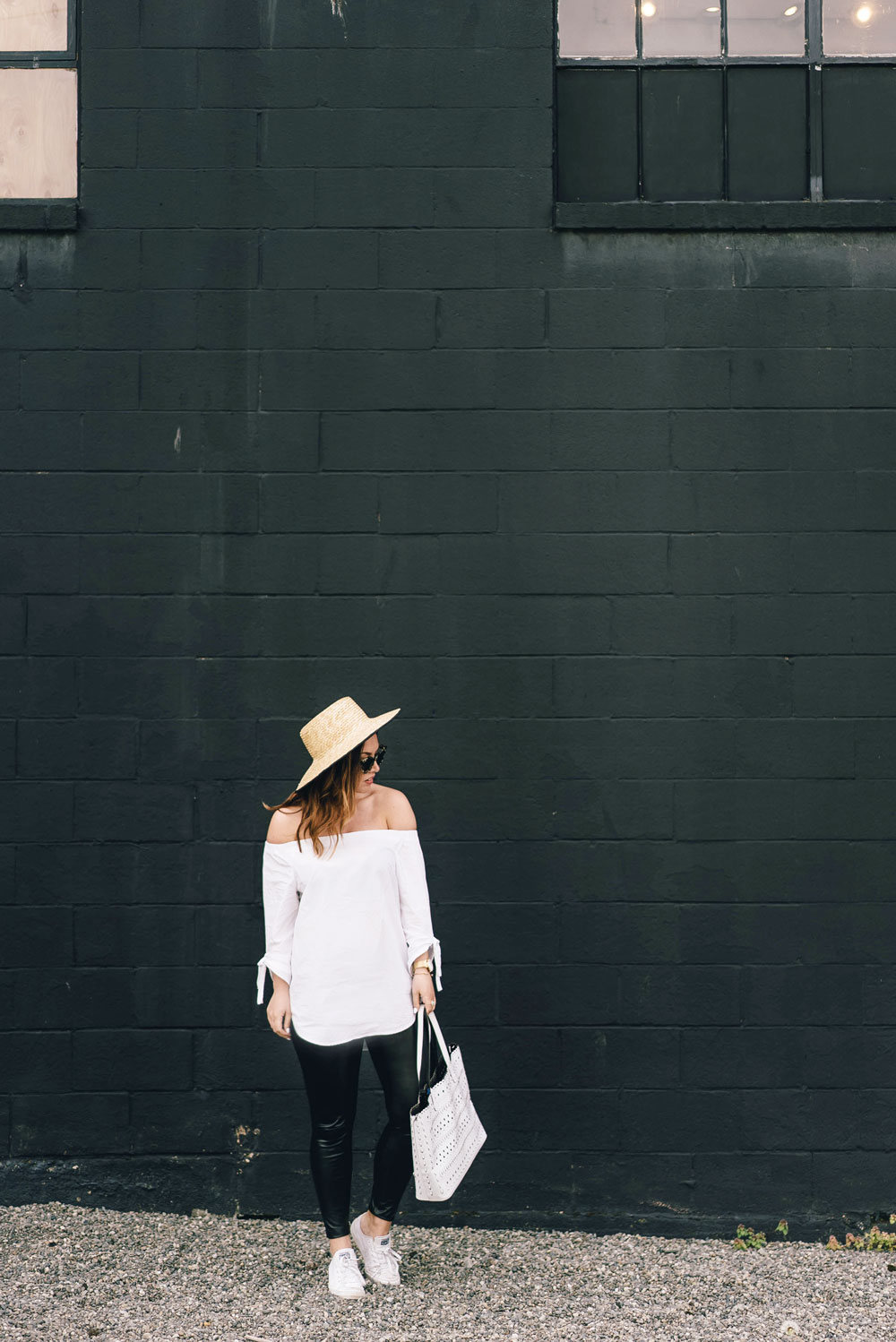 I'll be talking more about this in hair and beauty stories soon but I'm really a big believer in leaving your hair alone as much as possible in the summer and trying to lay off the heat tools. I love really committing to my beachy waves around this time of year and instead of creating curls or straightening, either going for a hat or playing around with braiding and the like to create some visual interest. Lots more coming in this area so stay tuned!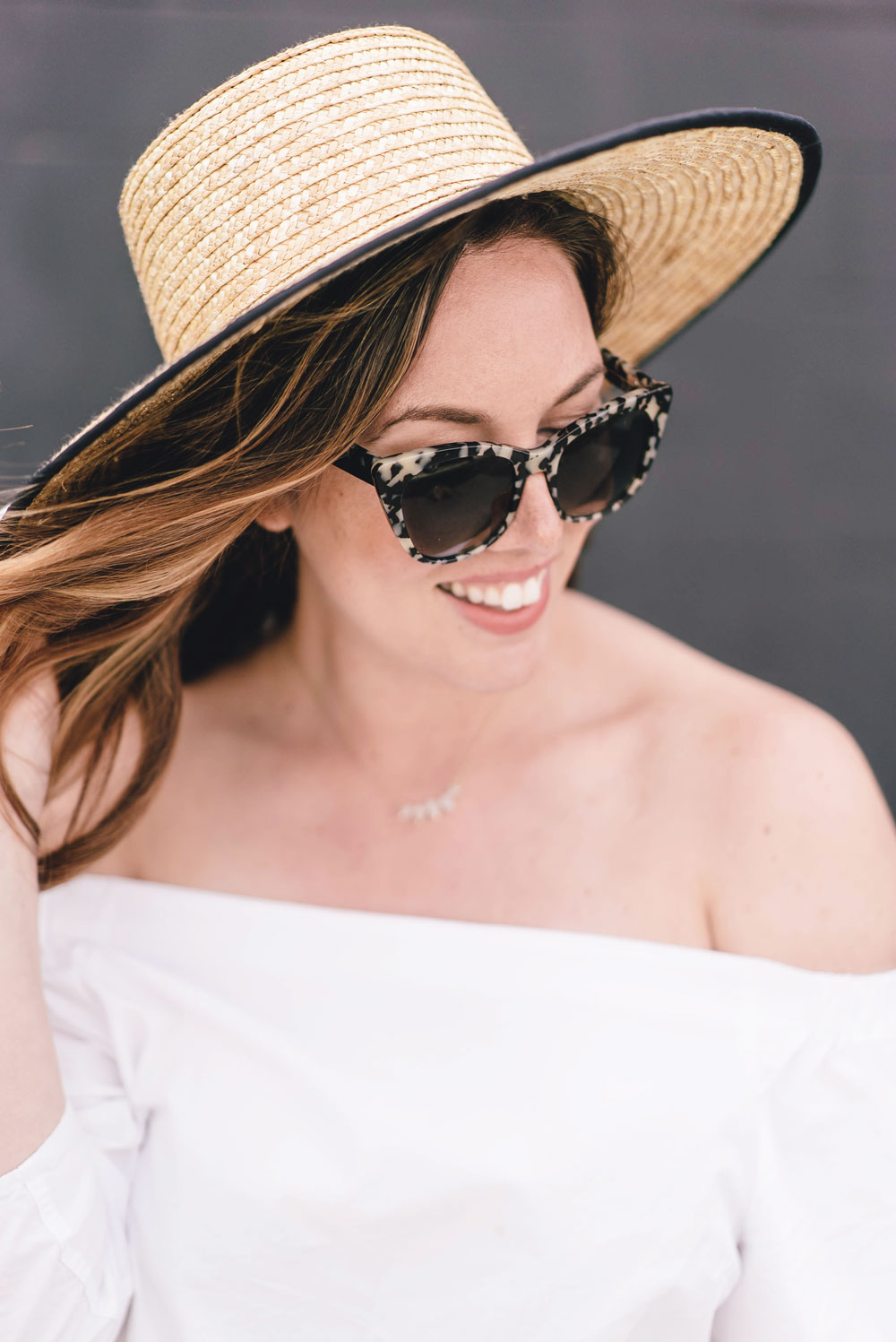 As always, Leah Alexandra is my go-to for stacked jewels and these Bailey Nelson's sunglasses are a strong accessory all on their own—love the pattern!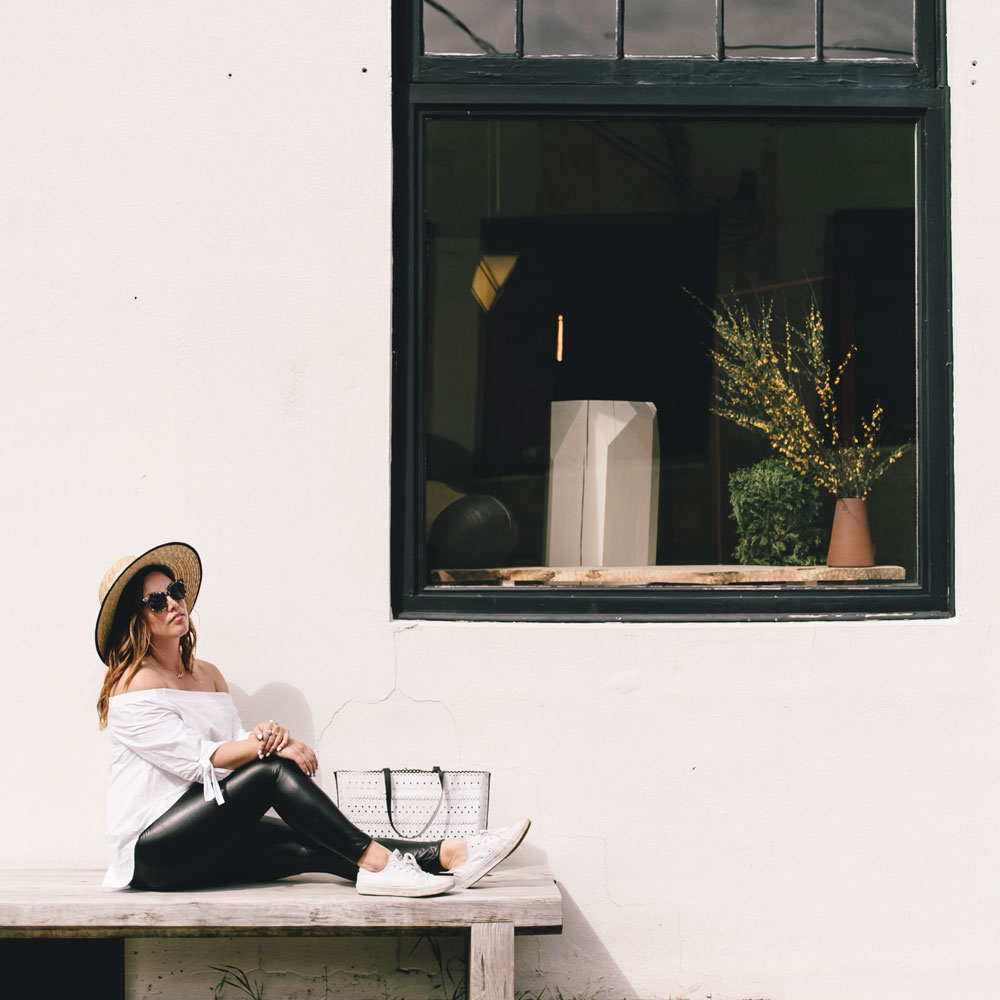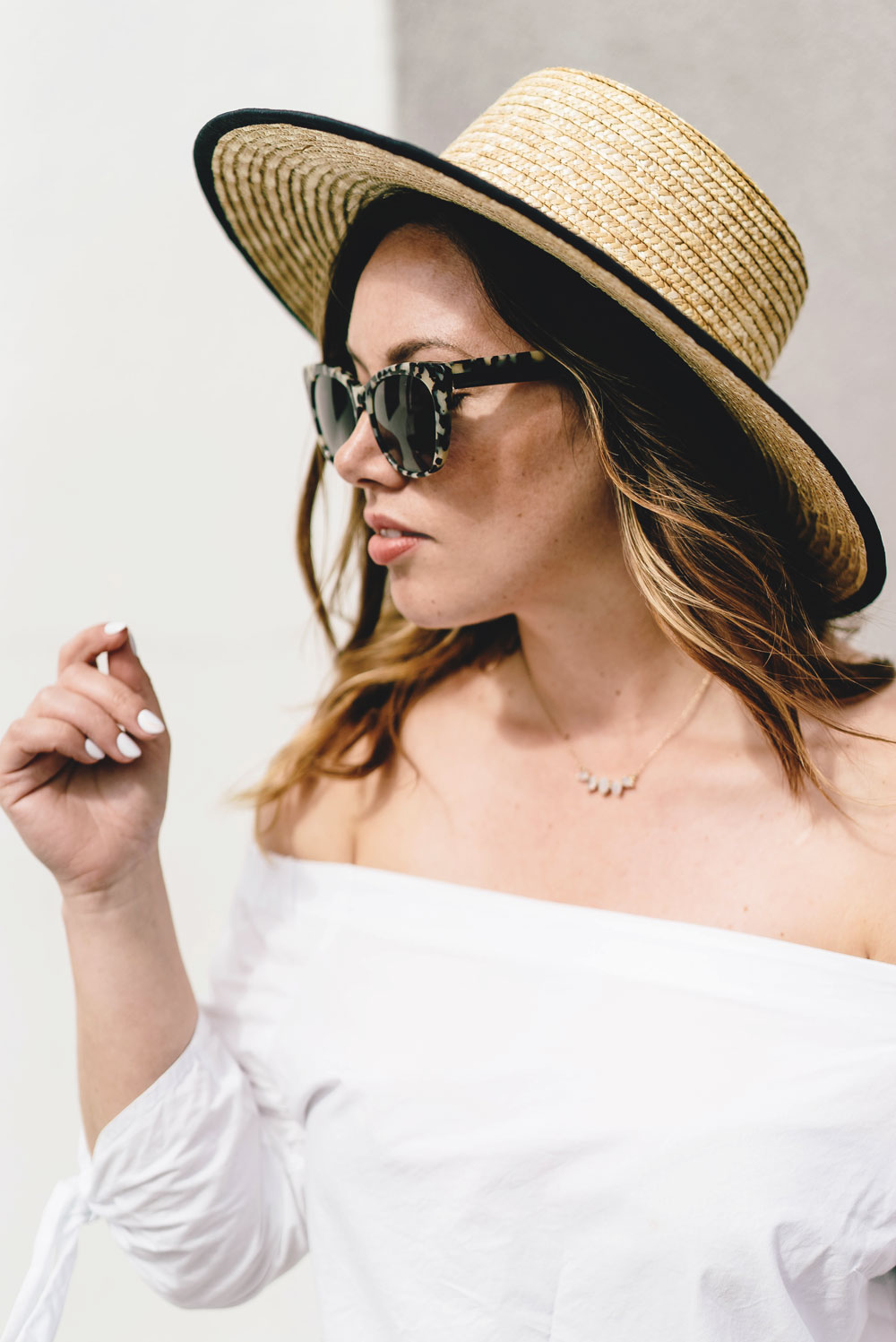 Curious: what style stories would you guys like this summer? Wedding wear, bike looks, etc? Tell me in the comments below!
Photos by Ainsley Rose Photography