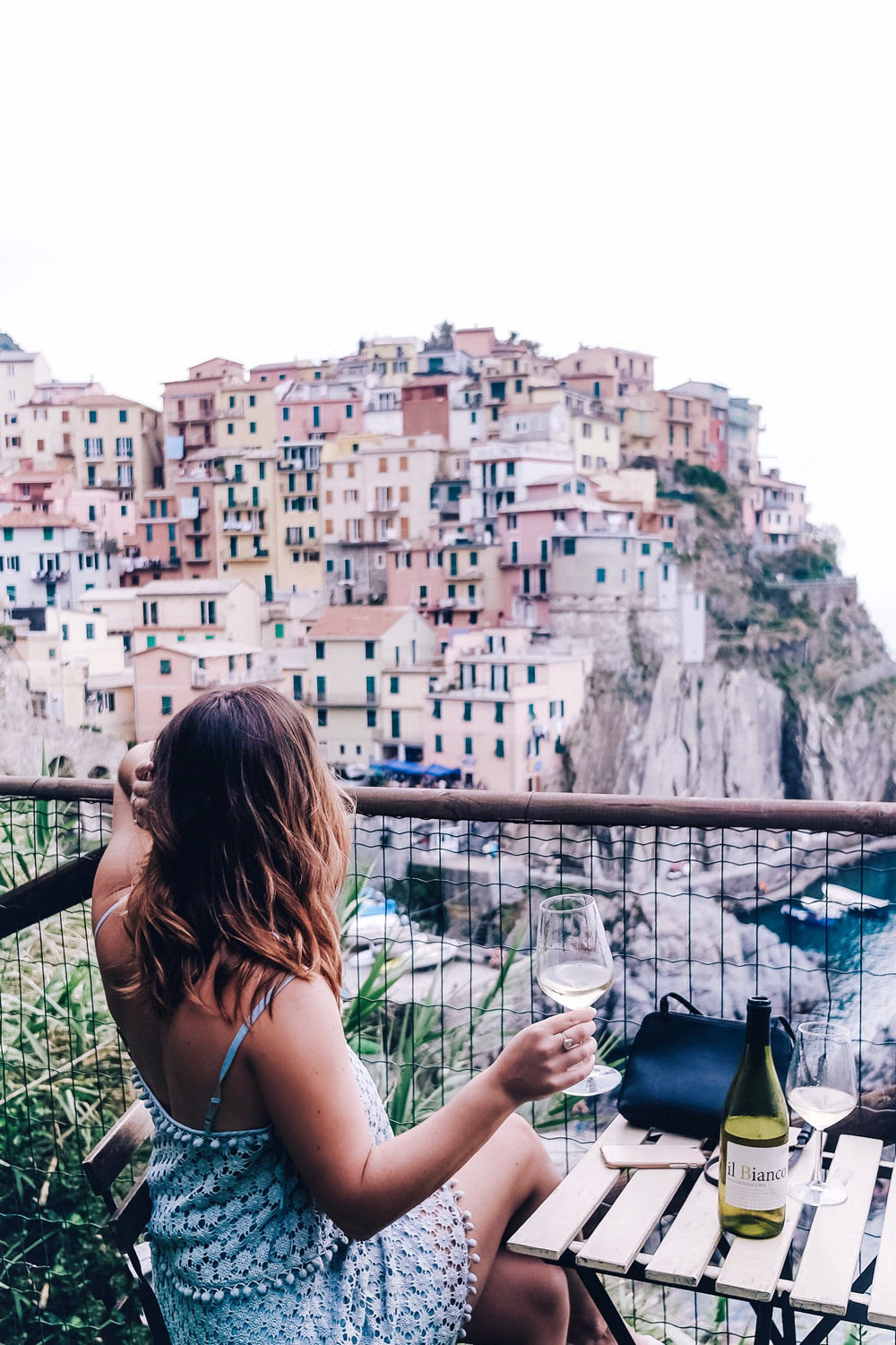 Simply put, Cinque Terre is a dream. If it's not on your bucket list already, then please trust me and do it! It is a once in a lifetime experience to see these 5 villages in person, to see the sights, to do the hike and to experience the centuries-old Ligurian culture there (and if you missed it, you'll want to see my guide for what to do in Cinque Terre right here!). Because this is Italy, the most important thing to do wherever you are as well is to eat, eat, eat (and drink all the wine).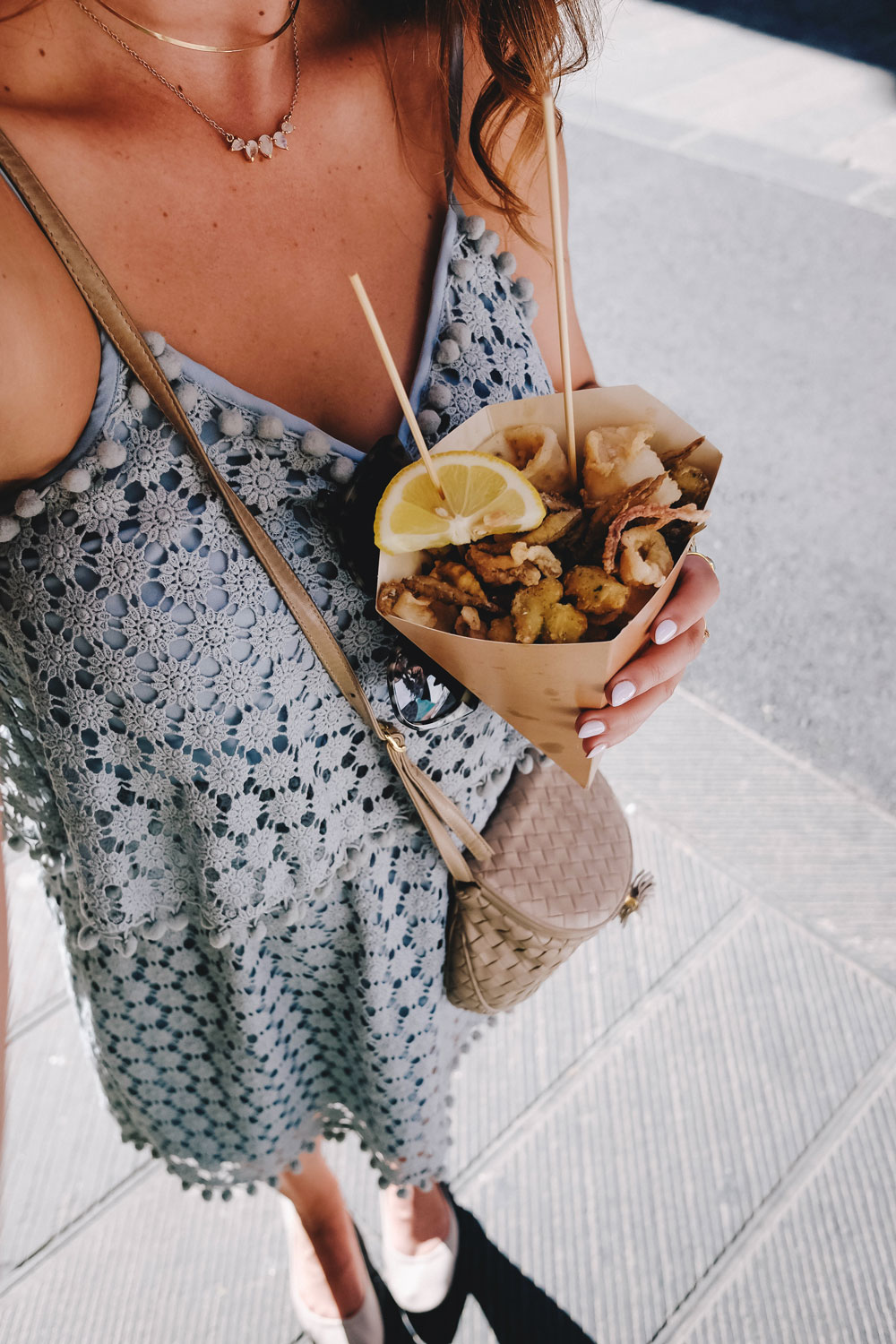 If there was one part of Italy that I've experienced so far where I felt most at home culinary-wise, it was here in the Ligurian area. From the incredible refreshing white wine (I'm a little sensitive to red sadly!) to the pesto to the focaccia, it's just so all up my alley. I wanted to do a quick breakdown today of the local specialties that you must try while there so that even if you happened to only be there for a couple days, you could still eat to your heart's content and leave with a very happy stomach (or if you're like Matt and I, a bunch of jars of pesto).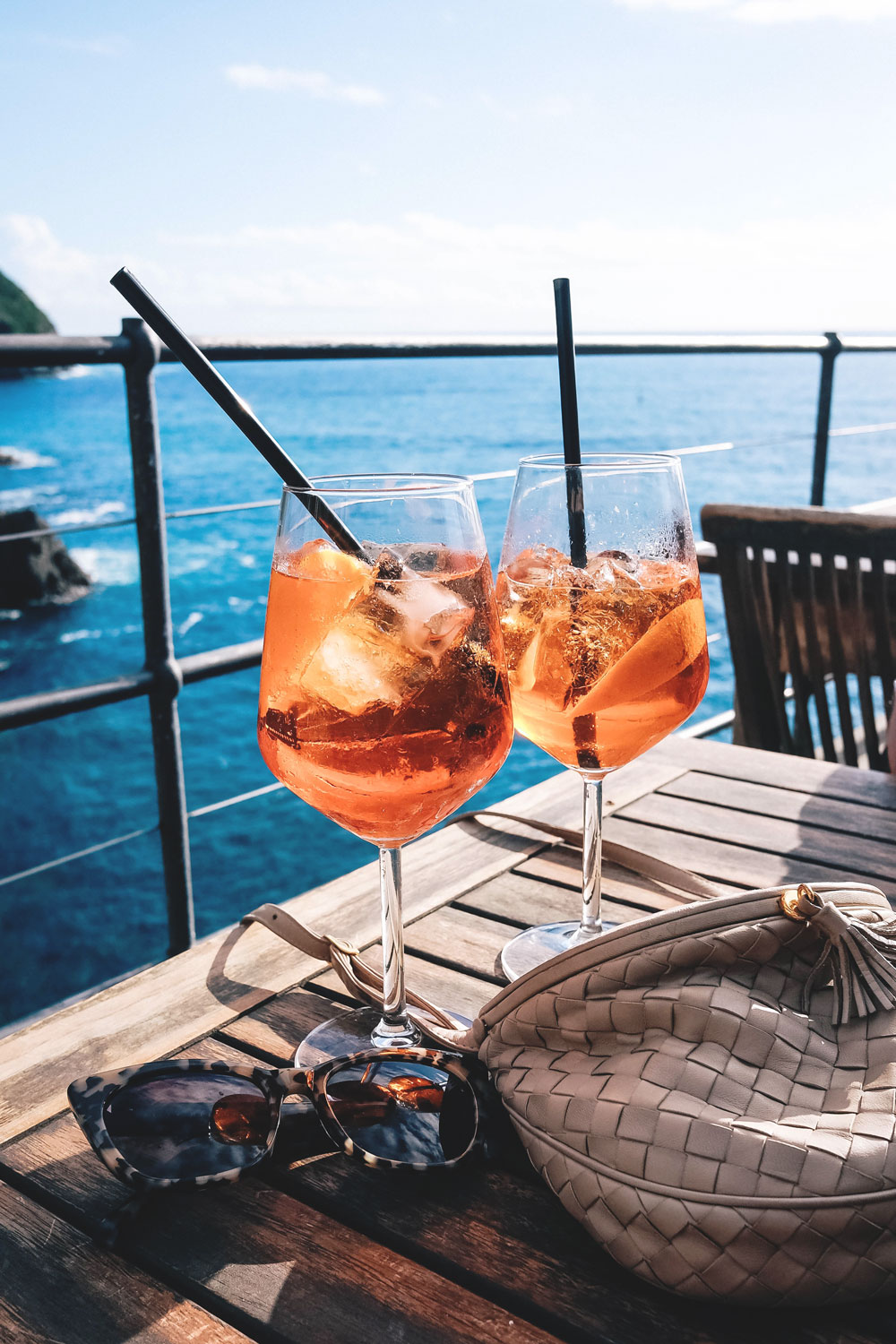 So first of all, you're by the sea and these are historically famous fishing villages, so you better believe seafood is right at the top of the menu. And it really doesn't get much more fresh or delicious than it is here—anchovies (so good with white wine!), fritto misto (fried fish served in a cone, the most delicious street food), stuffed mussels, etc. You get the idea! Even if you're not a crazy seafood person, you have to indulge here—we got some delicious fritto misto from Il Pescato Cucinato and some incredible seafood pasta from La Lampara, both in Riomaggiore.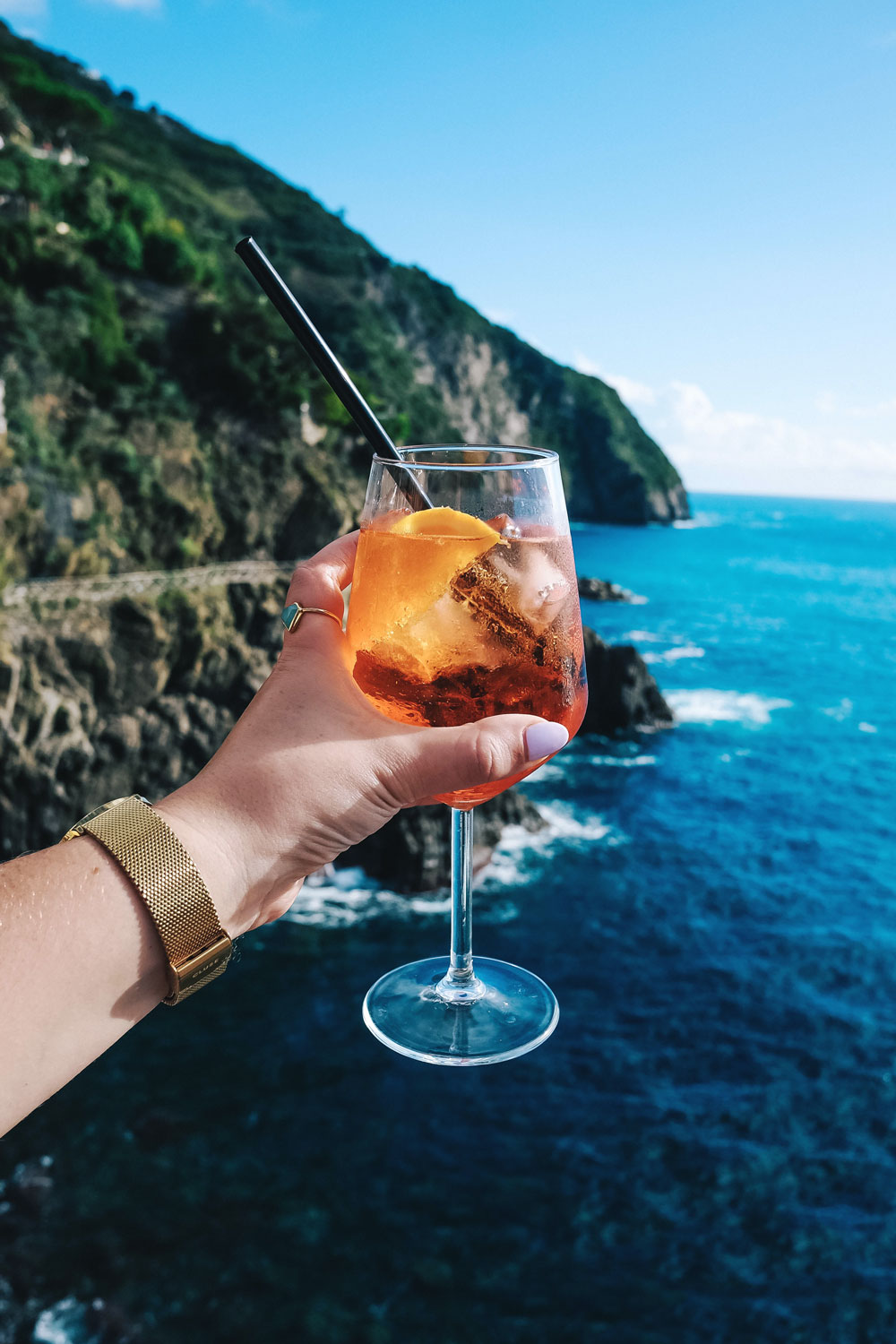 Like anywhere else in Italy, the aperitivo hour is so important. We had such special afternoons soaking in the October sun with Aperol Spritzes—A Pie' de Ma' is an absolute must in Riomaggiore to watch the stunning turquoise water below you and sip on a cool drink. Nessun Dorma in Manarola is an absolute must as well, and one of our favourite meals ever.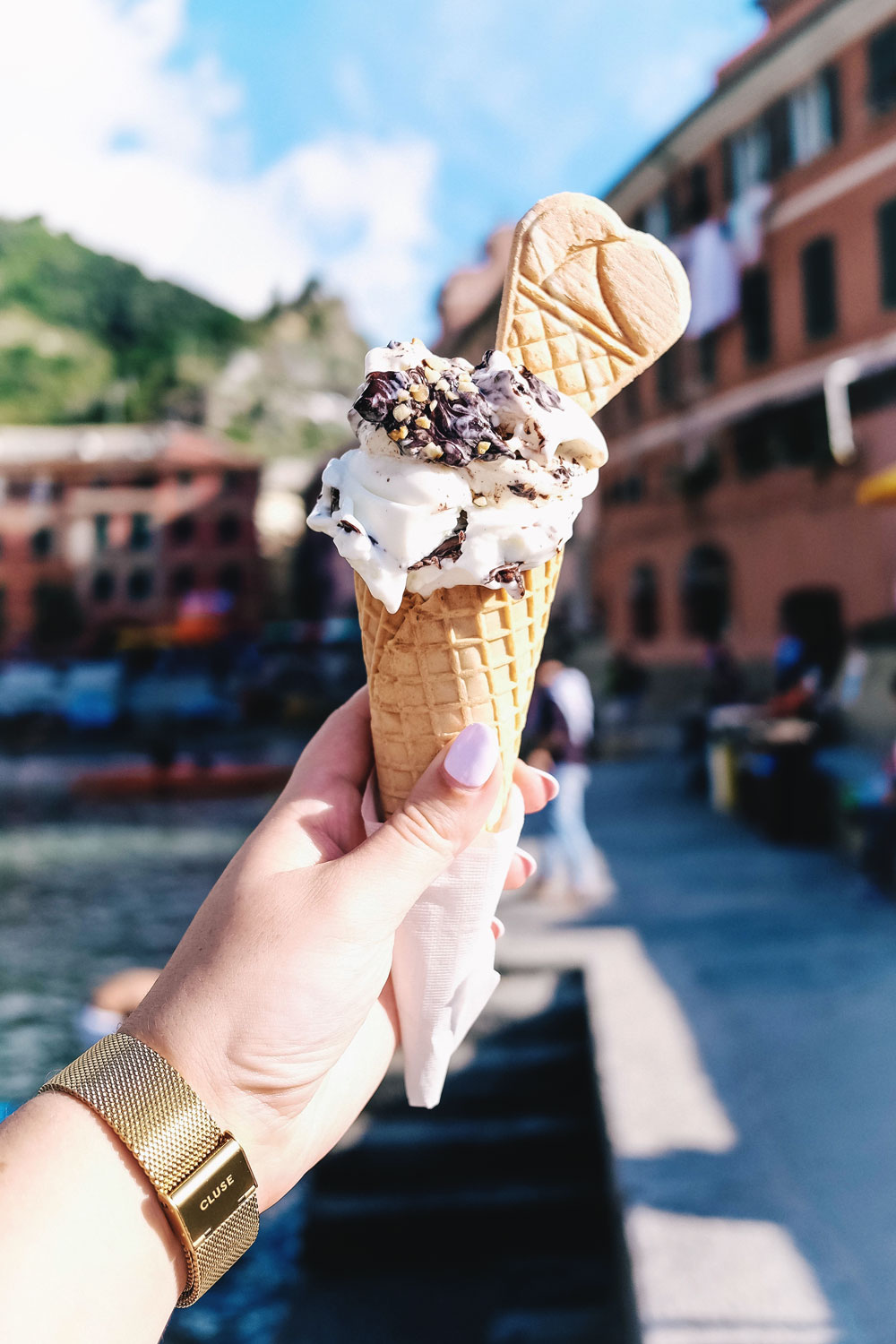 Same as aperitivo, you're pretty much set to have delicious gelato anywhere in Cinque Terre (and Italy for that matter). We really loved the inventive flavours at Alberto Gelateria in Corniglia, but again, pop in anywhere and you won't be disappointed!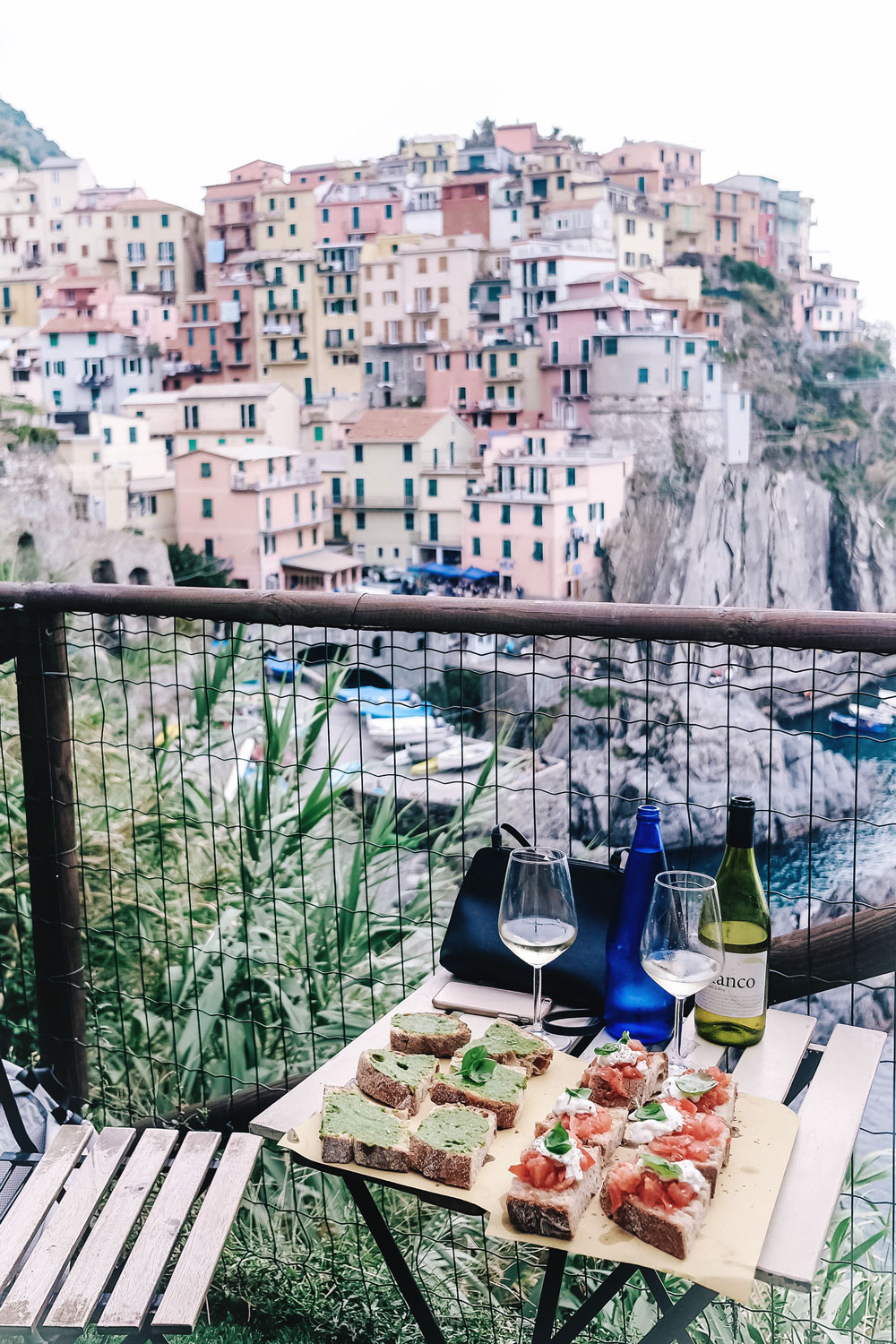 Now, the pesto—probably one of my favourite things ever, especially when paired with the region's equally famous focaccia bread. It's like having a proper French baguette in Paris for the first time—our versions here just don't even remotely compare, and I quickly developed a pretty terrifying obsession with having it every day, multiple times a day, pretty much just 24/7. Don't let appearances fool you at Panificio Rosi—this unassuming spot on the main drag in Riomaggiore was just beyond amazing. Torta di verdure is also a really delicious street food that you can grab from most any shop—basically a little cheese/veggie pastry, so good! We packed a bunch of these for our train ride leaving for Florence.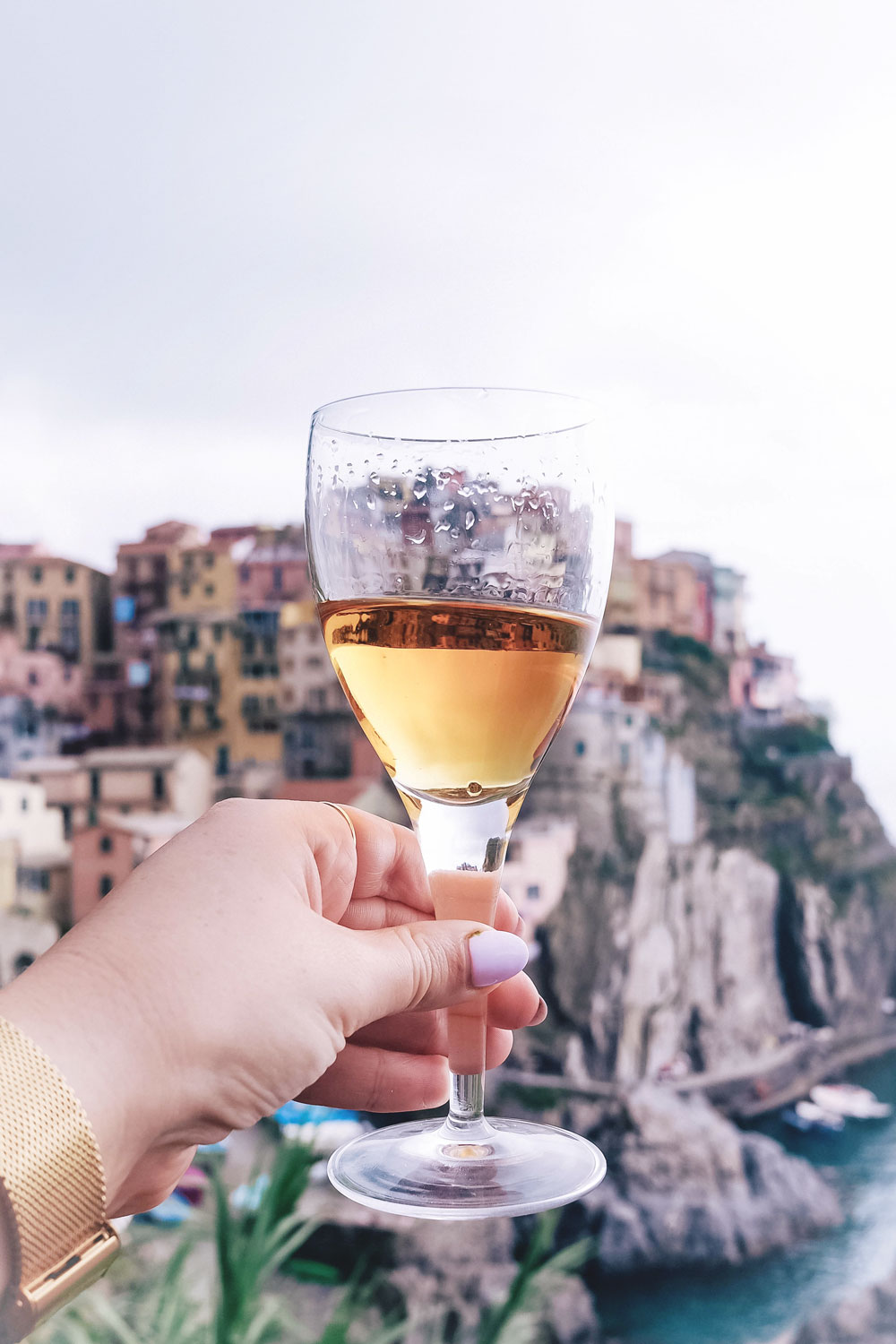 Finally, sciacchetrà! A sweet wine you can only find in Cinque Terre, it really reminded Matt and I of the delicious sweet wine in Santorini (made with sun-baked grapes, similar to the sundried grape used in Cinque Terre). Usually served with a little biscuit or biscotti, it's really nice to wrap up a meal with this instead of my usual go-to of limoncello!
Make sure you definitely see my Cinque Terre itinerary and if you ever have any other requests, make sure to comment and let me know what you'd like me to cover! Finally, if you want to know where we stayed in Cinque Terre, definitely stop by our Airbnb guide to Italy here!