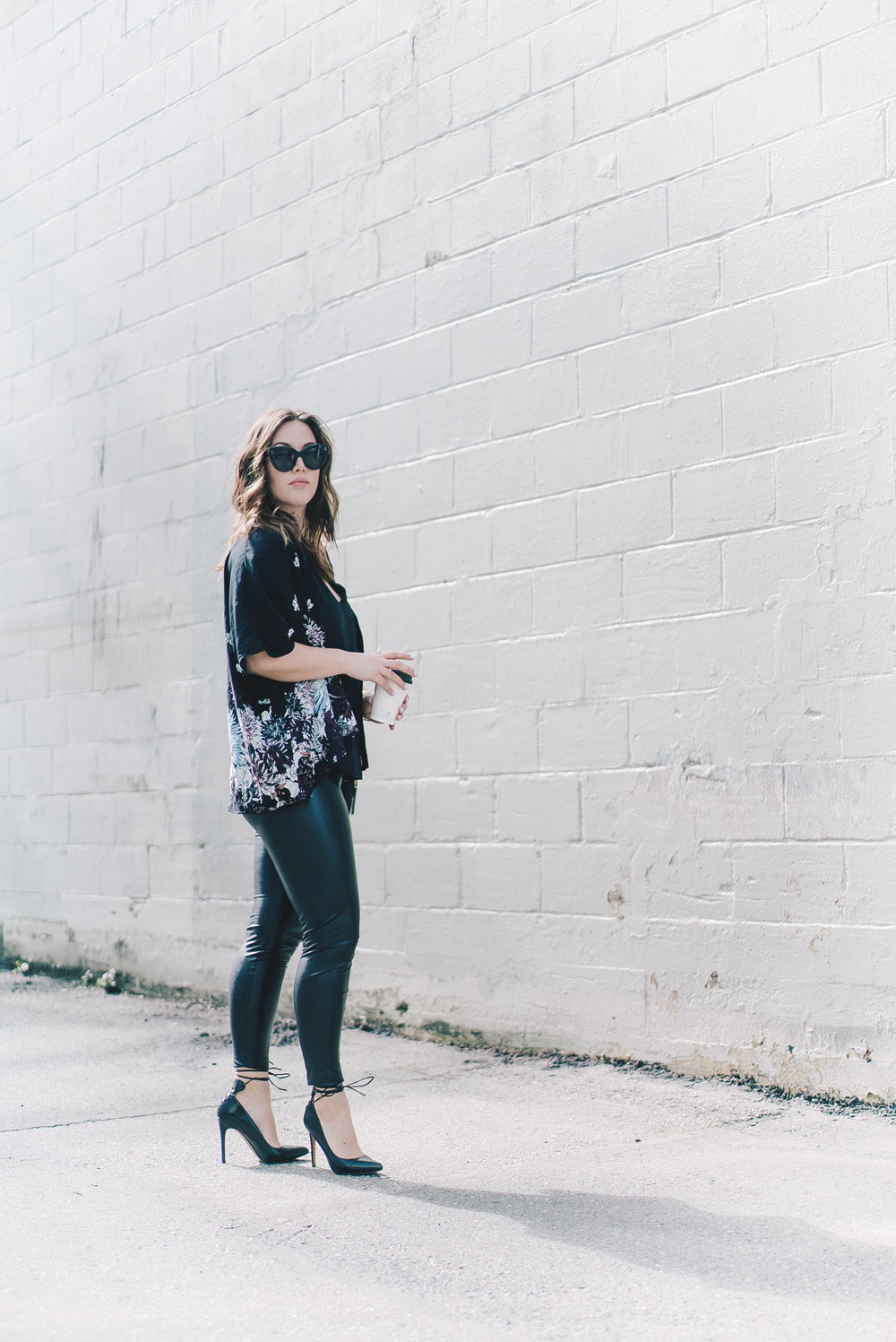 If you guys followed along on my Insta Story over the weekend (which included a pretty epic Stanley Park bike ride, cherry blossom spotting and so much more—make sure you're following along here if you're not already!), it's probably pretty apparent that spring has finally made its grand arrival here in Vancouver! While we have rain in the forecast for the next little while (April showers, sigh) even just a few days of glorious sunshine was all the convincing I needed to break out all my spring trends.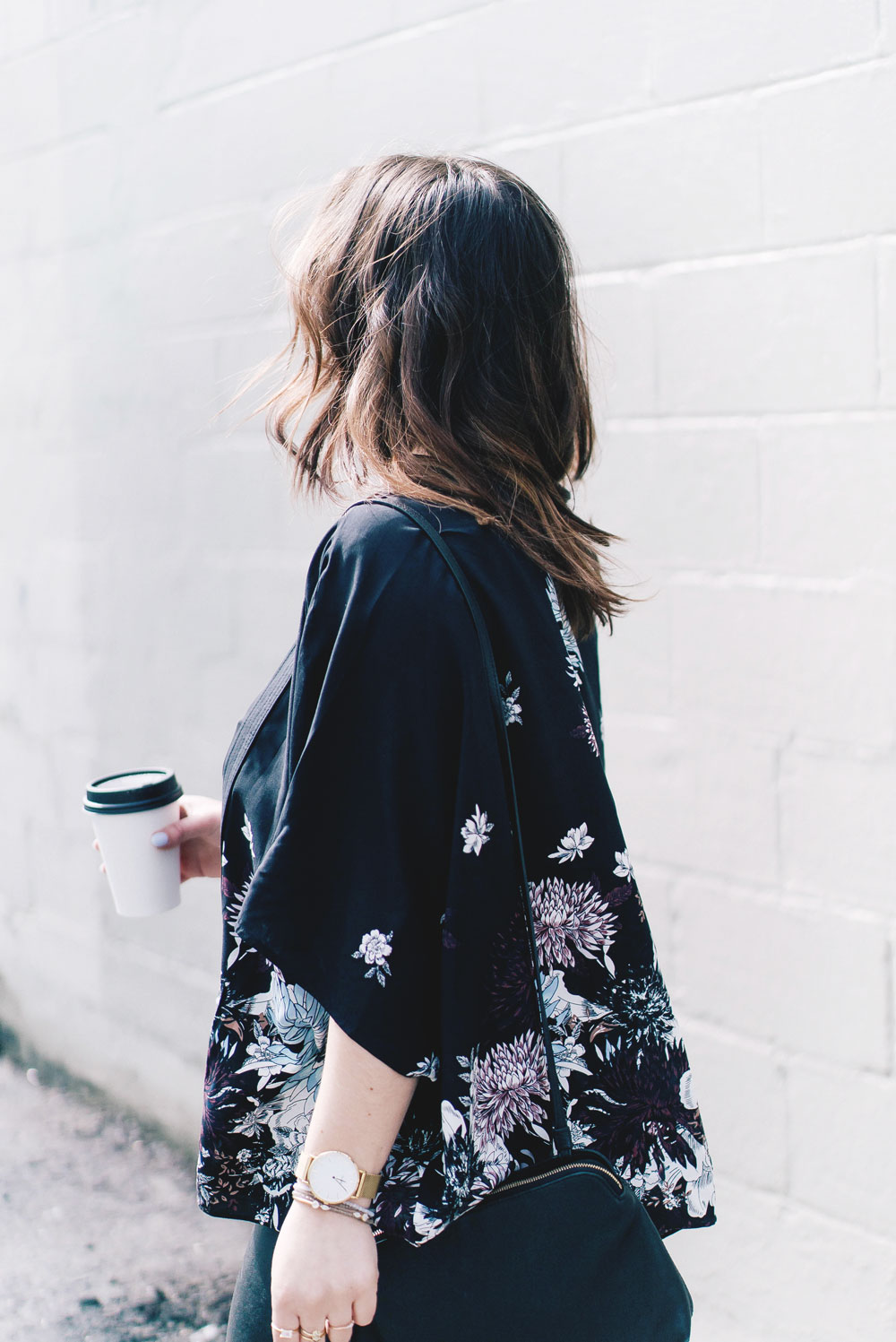 While I've already touched base on quite a few leading up to spring's actual arrival (the updated trench coat, off-the-shoulder and the Western trend to name a few), today's is dedicated to what is likely spring's most iconic and perennial style hero: florals!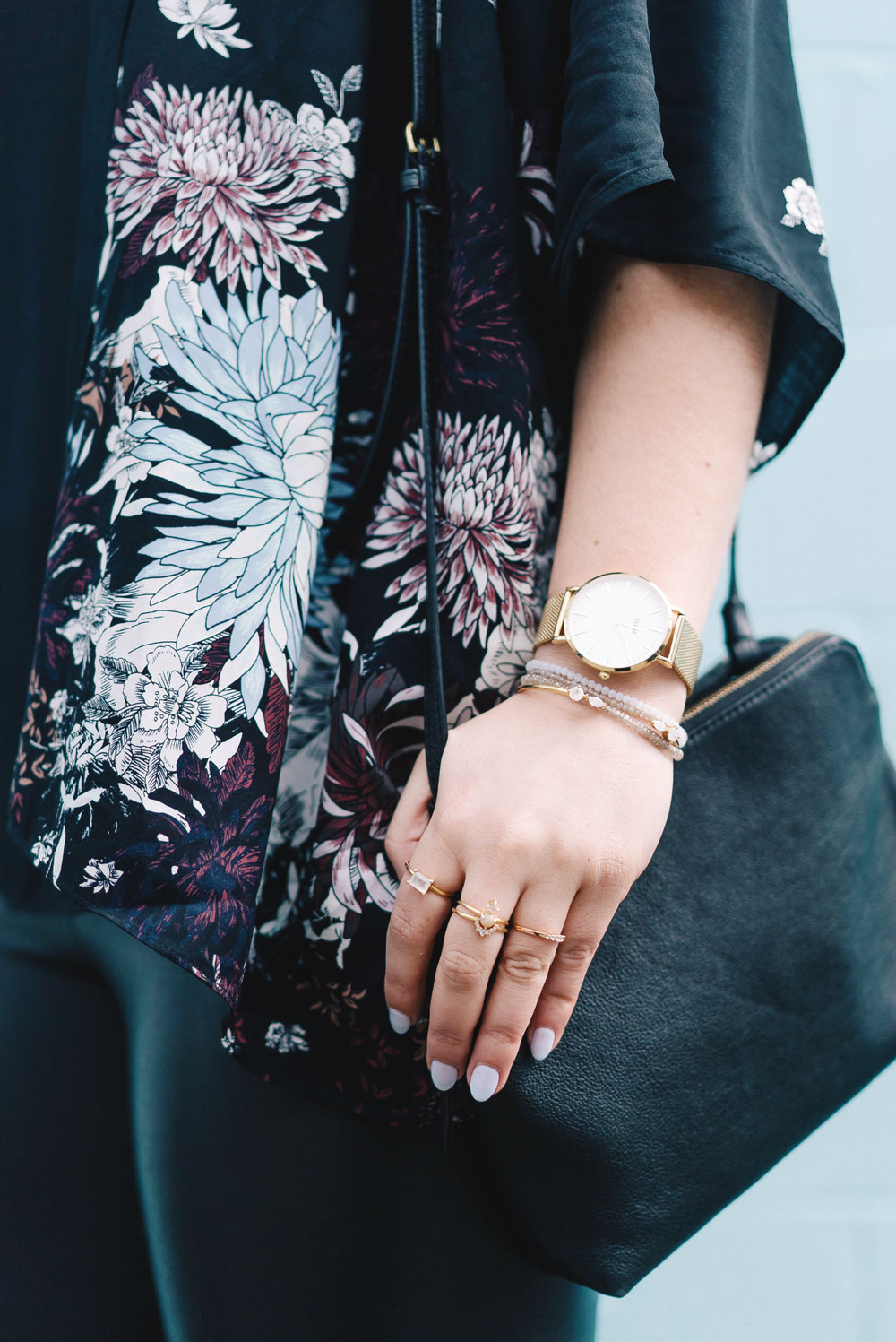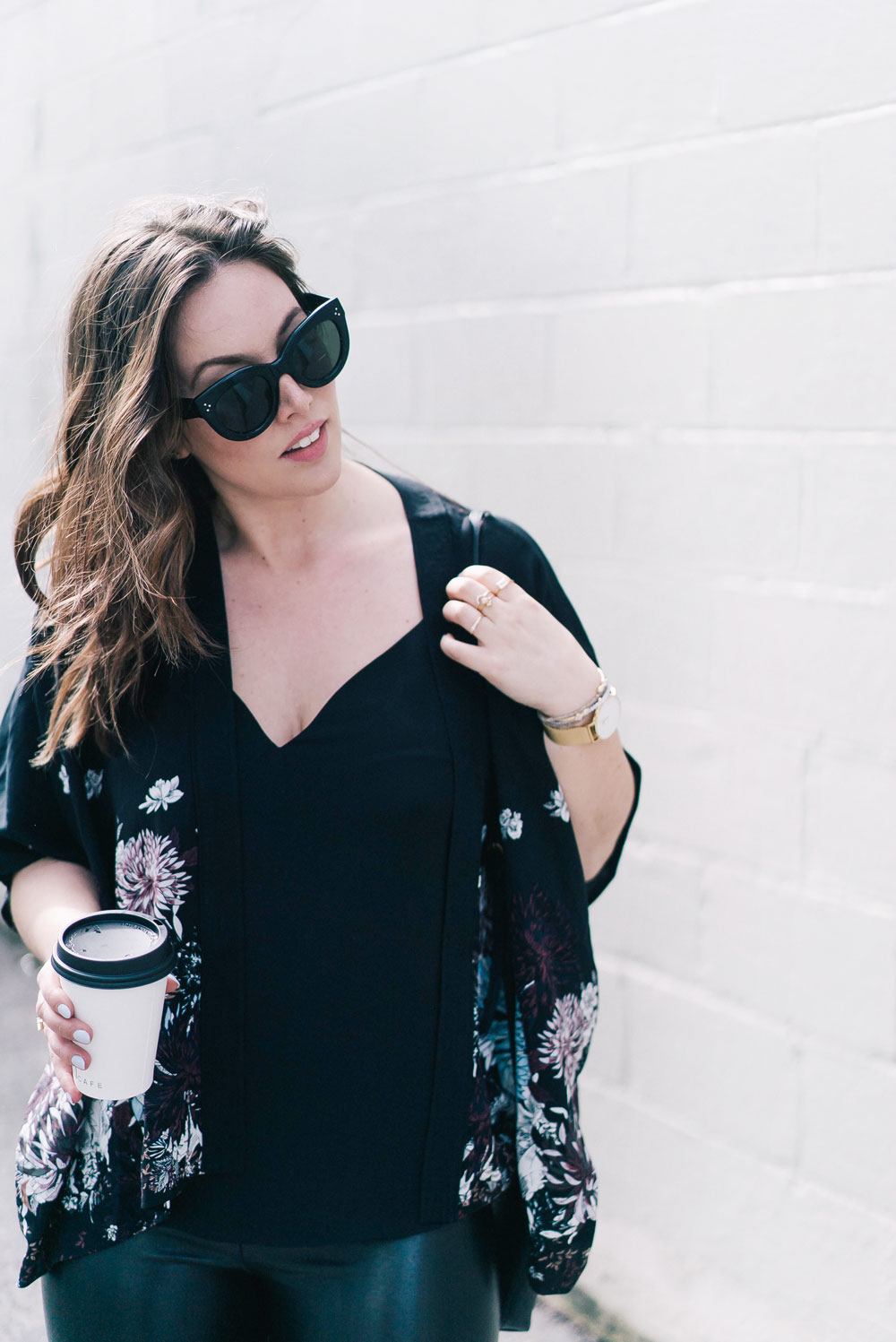 I feel like florals are always immediately associated with a femme, delicate aesthetic, but since I'm someone who kind of toes the line between feminine and tomboy style, I'm always looking for ways to make these girly style staples a touch more interesting and edgy. This Aritzia kimono is basically this goal incarnate: it combines a wear-with-anything breezy silhouette with a dreamy floral print in the perfect spring colour palette (think of this paired with blue jeans, powdery pinks, airy whites or chic greys). Best of all, its base is black—while I love me some colour, the ever-elegant black backdrop makes this so much more versatile.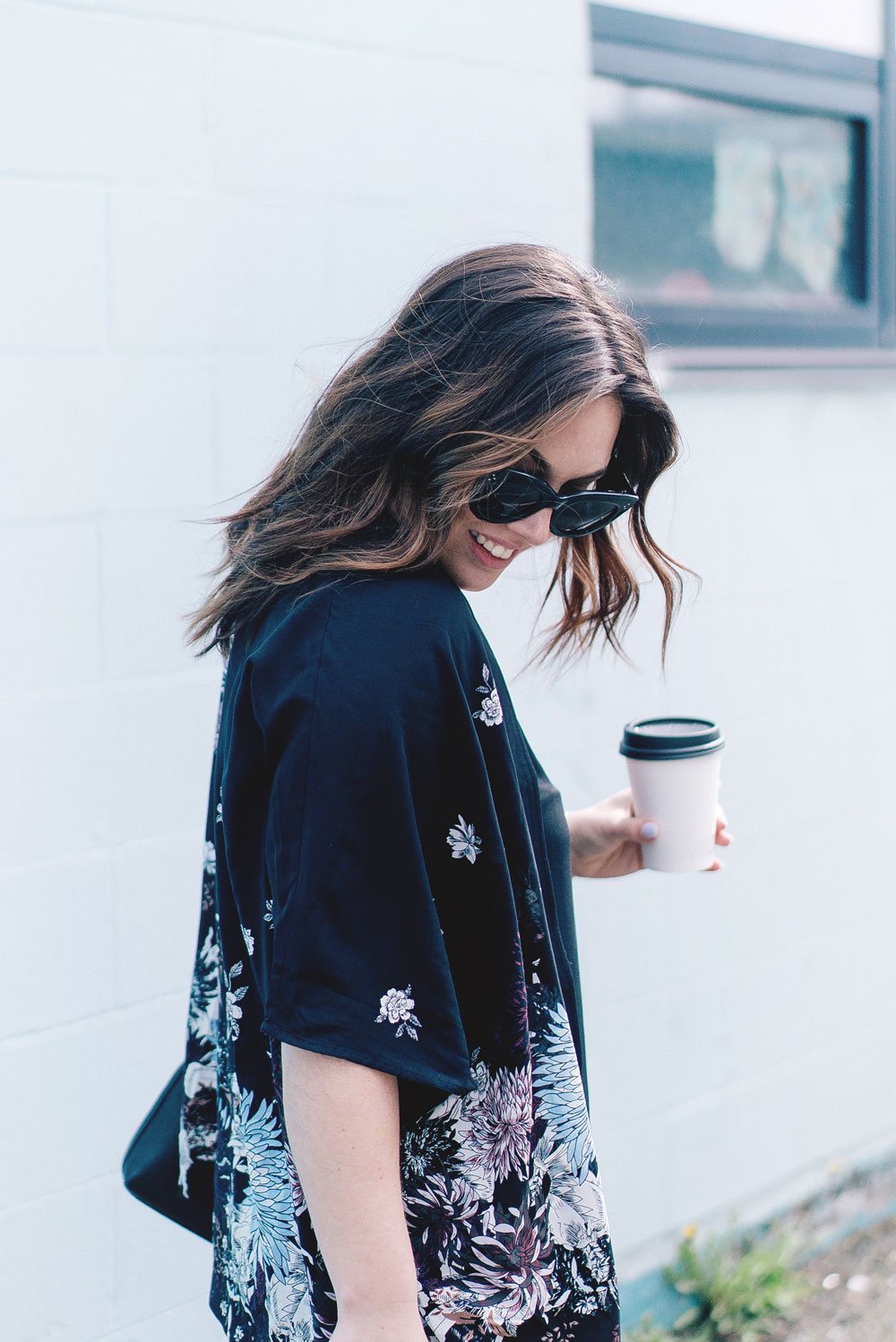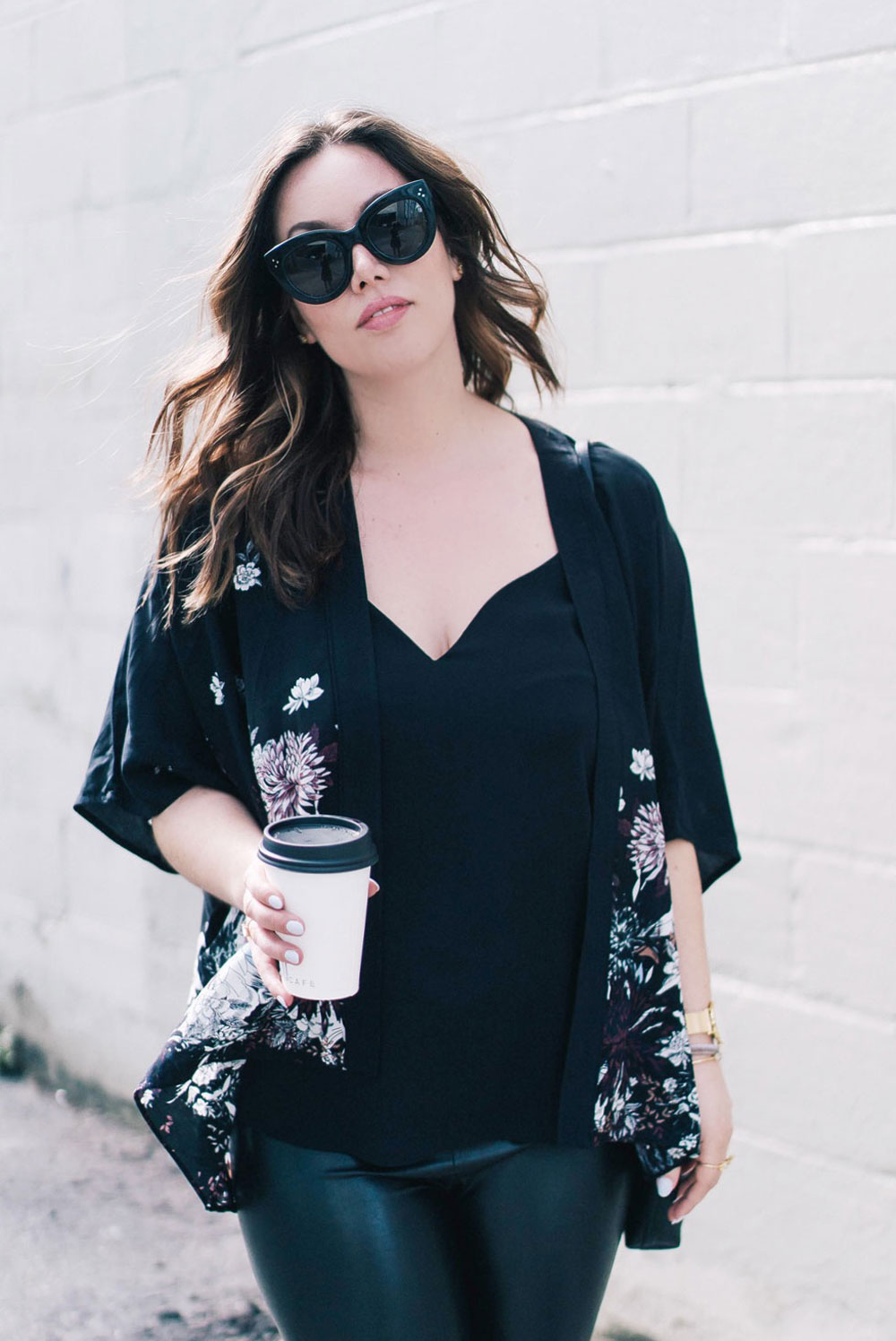 I have so many plans for this piece but really wanted to play up the edginess quotient first, complete with my go-to leather leggings (also from Aritzia!), simple black camisole, strappy heels and oversized shades. This is a deceptively detail heavy look (between the lace-up heels to the print to the texture play with the leather leggings) so all that's needed to pull it together is some delicate jewelry, which I sourced as usual from the ever-chic offerings of Leah Alexandra.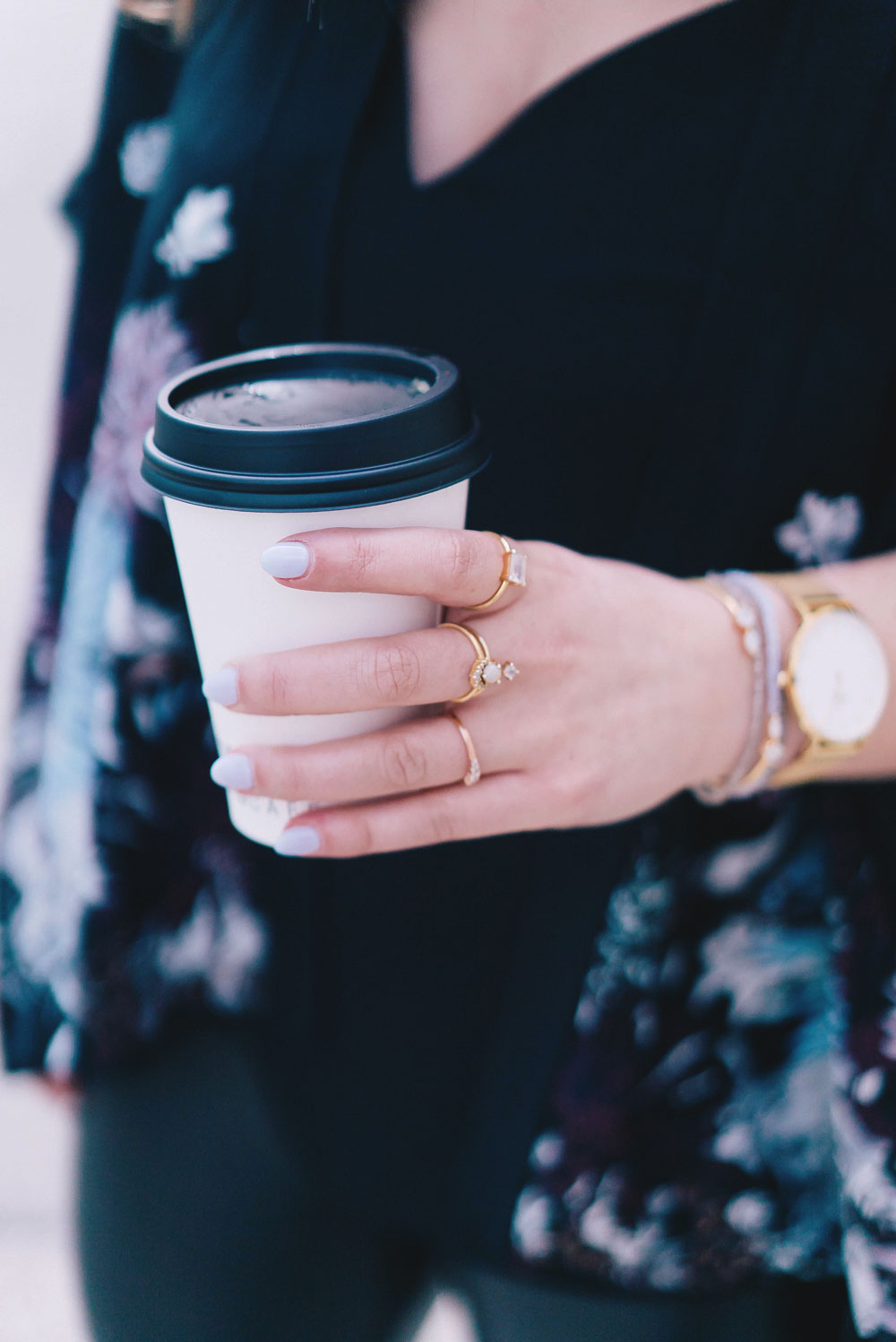 On a completely unrelated, non-style related note, I just wanted to send a big thank you to everyone who reached out in response to two of my latest posts (styling for busty girls and my body confidence story). I can't stress enough how much it means to me to receive a note at any point but last week, it was especially incredible and I so appreciate it. So thank you again from the bottom of my heart!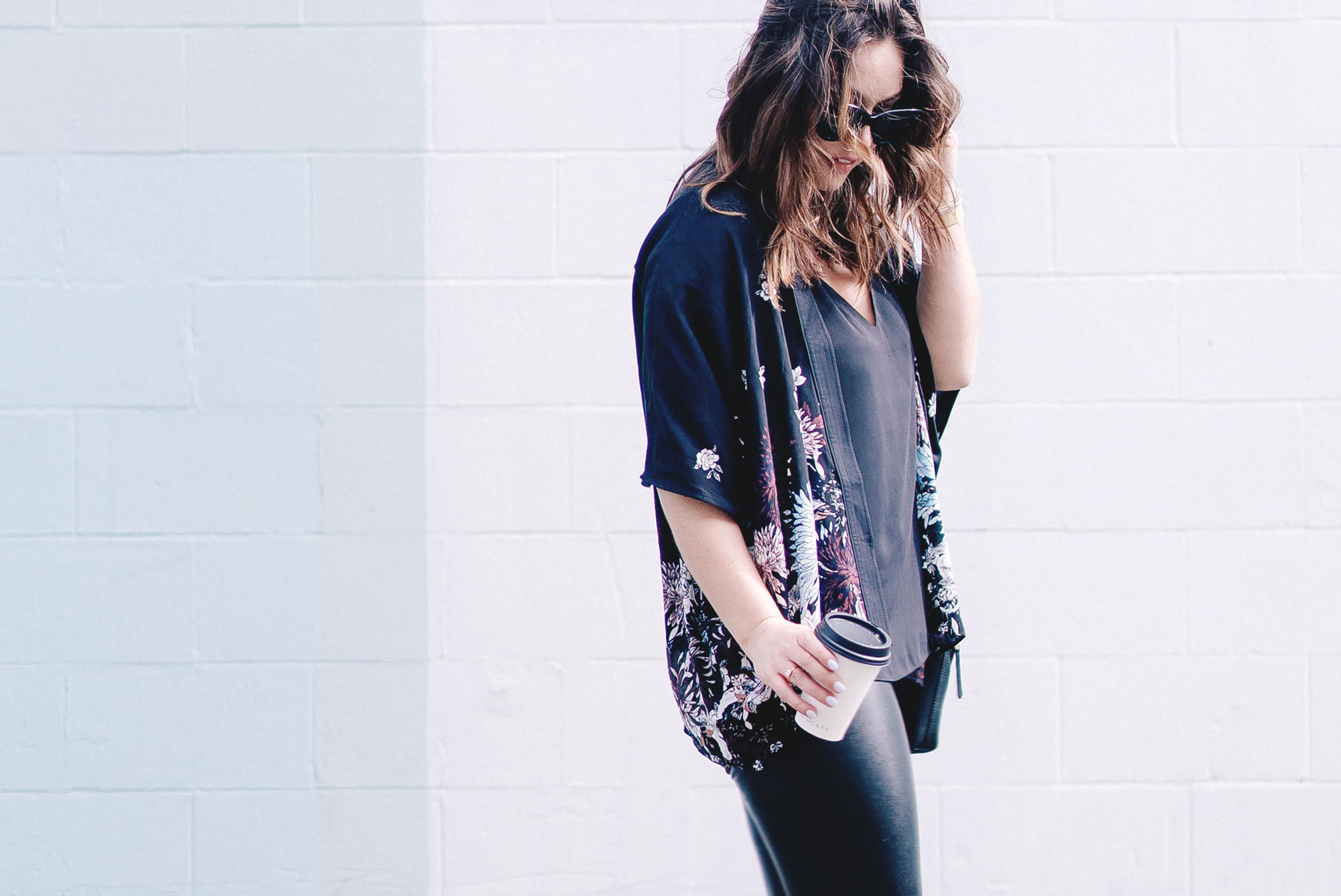 Hope you're all having an amazing week so far and stay tuned this week for some stories I'm seriously excited about, from some local guides to a beauty tutorial I've been using every day to the first in my Cinque Terre guides!
Photos by Ainsley Rose