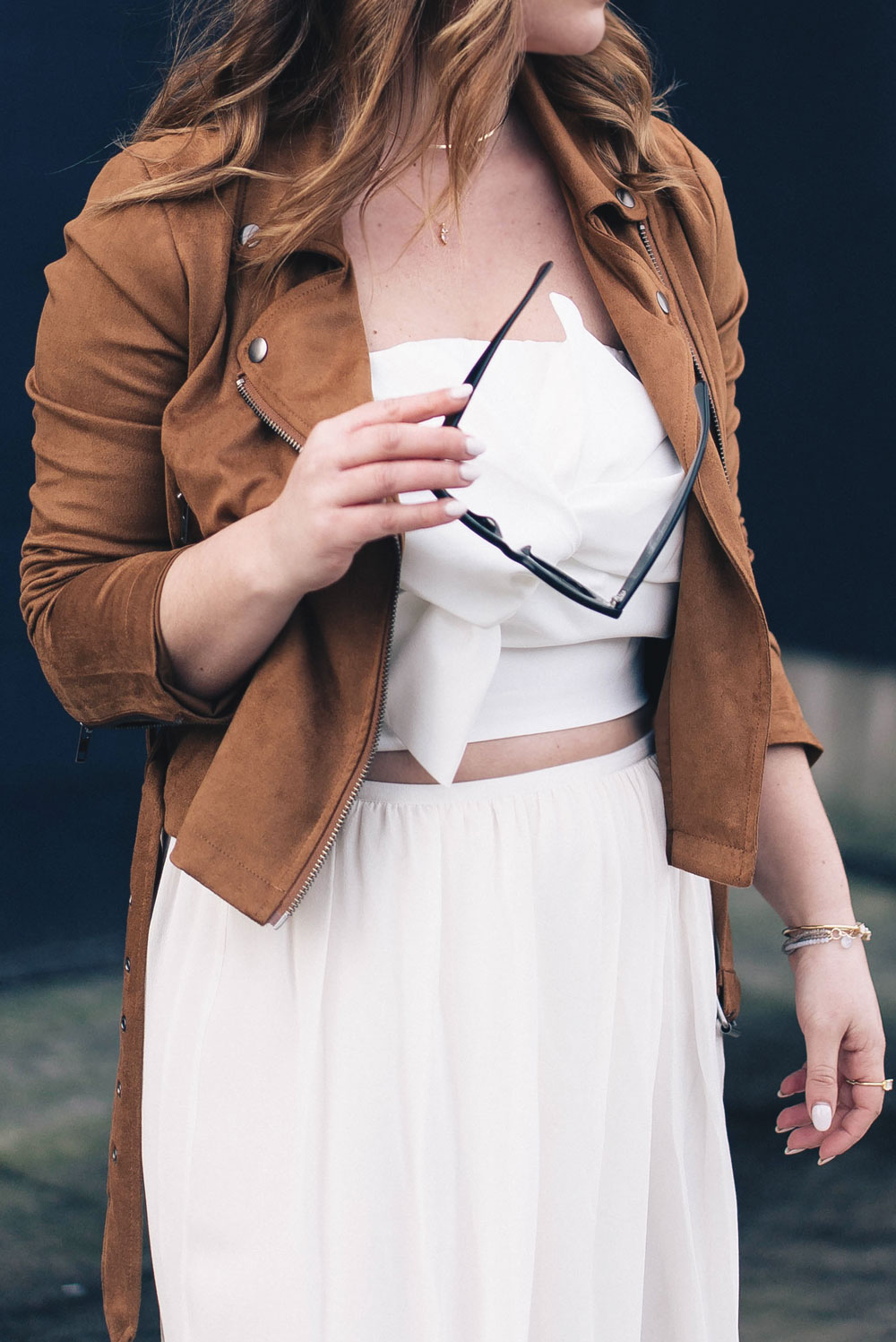 Happy Monday! It has been pretty miserable here in Vancouver all weekend and is apparently set to be equally rainy and grey all week so I thought it'd be a good time to start diving into some serious spring style trend guides since there will evidently be lots of time to prep and shop before actual spring weather arrives (though on that note, don't miss out on my rainy day style tips here)!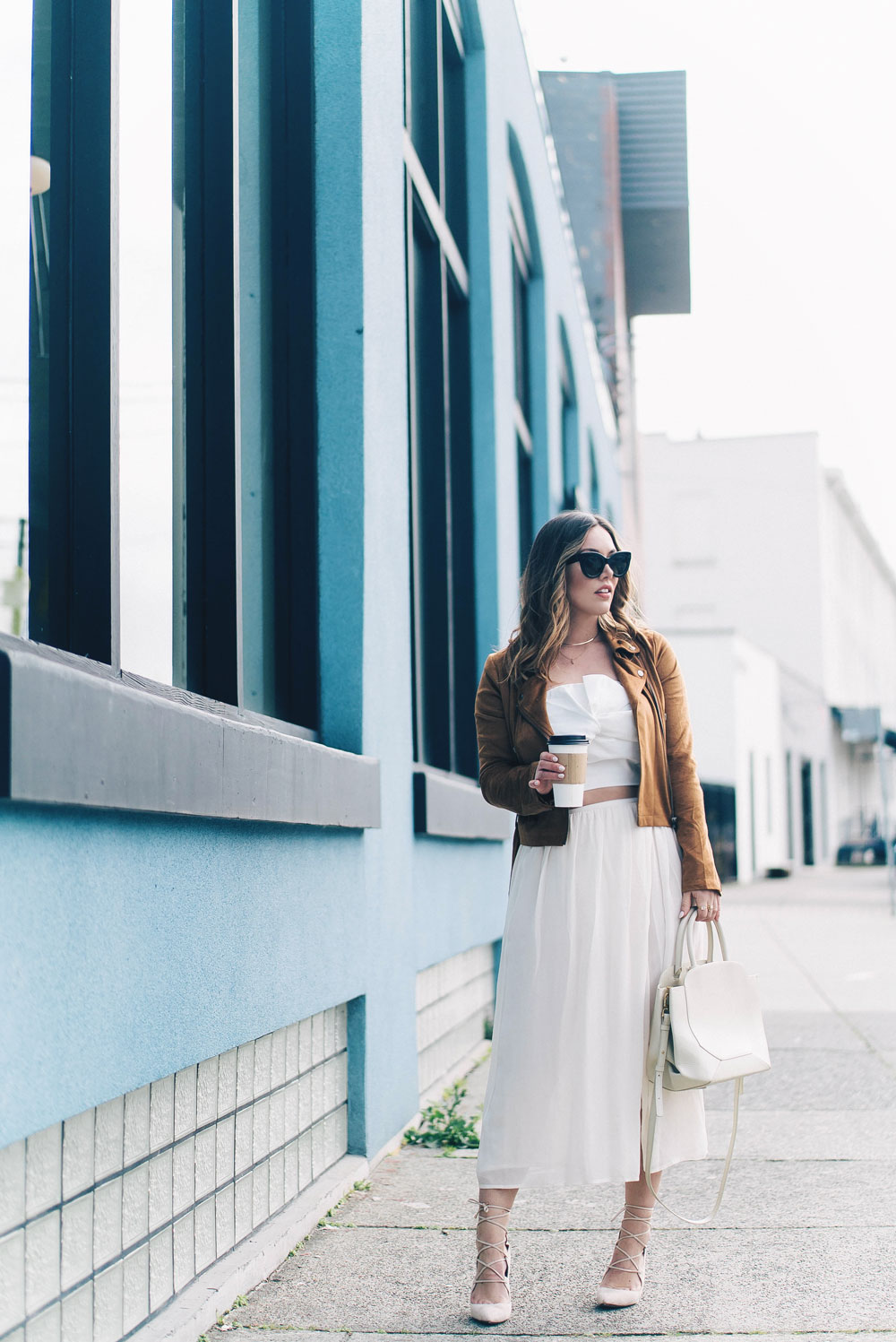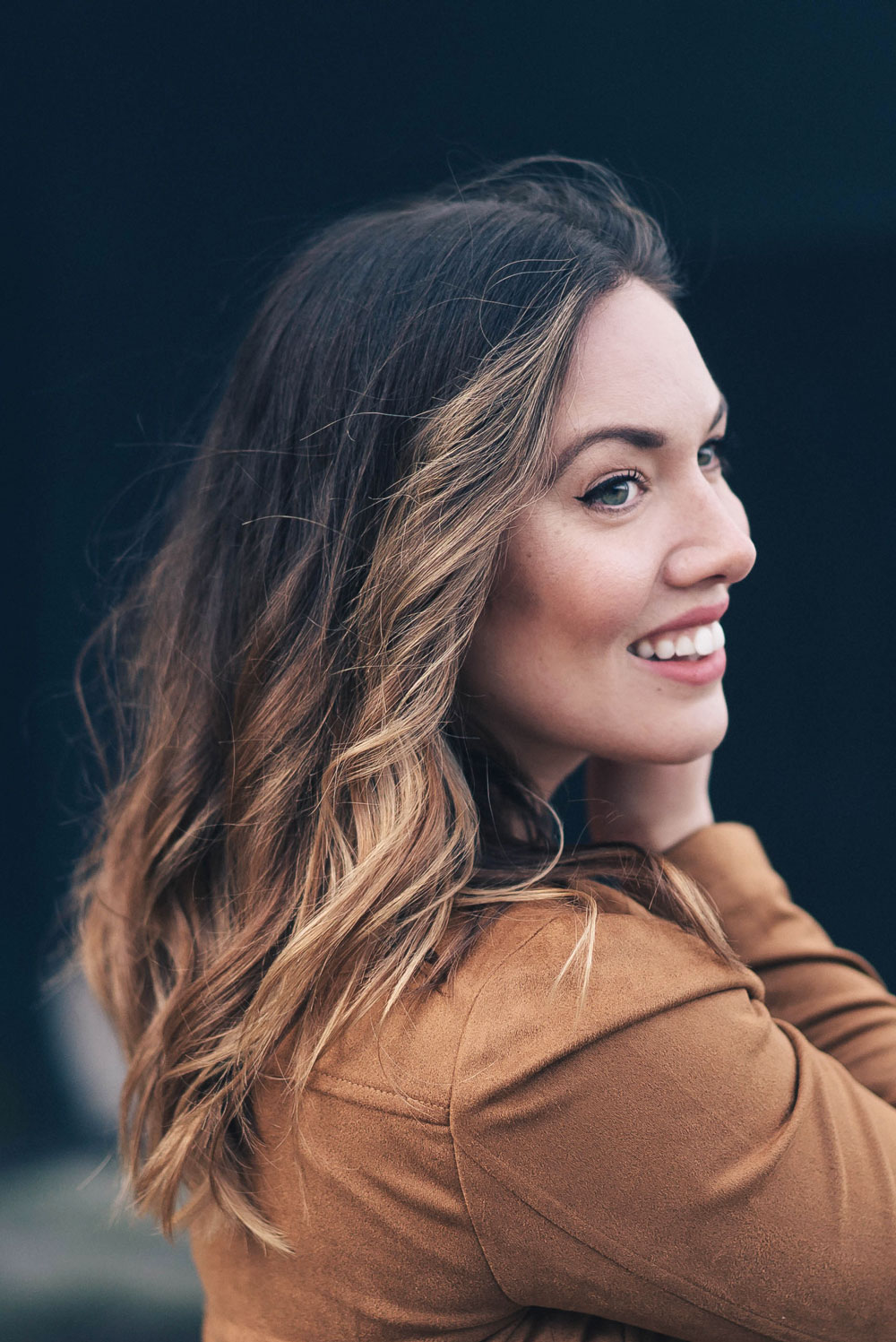 One trend that was everywhere (from Rodarte to Coach to Ralph Lauren) was western-infused looks. I love this trend in particular because it's such an easy one to transition from season to season—add in a cool suede moto jacket like this Lovers + Friends beauty from REVOLVE and you can (fortunately) wear it now with jeans when it's still not full-on spring, then swap in the more airy, delicate pieces as it warms up!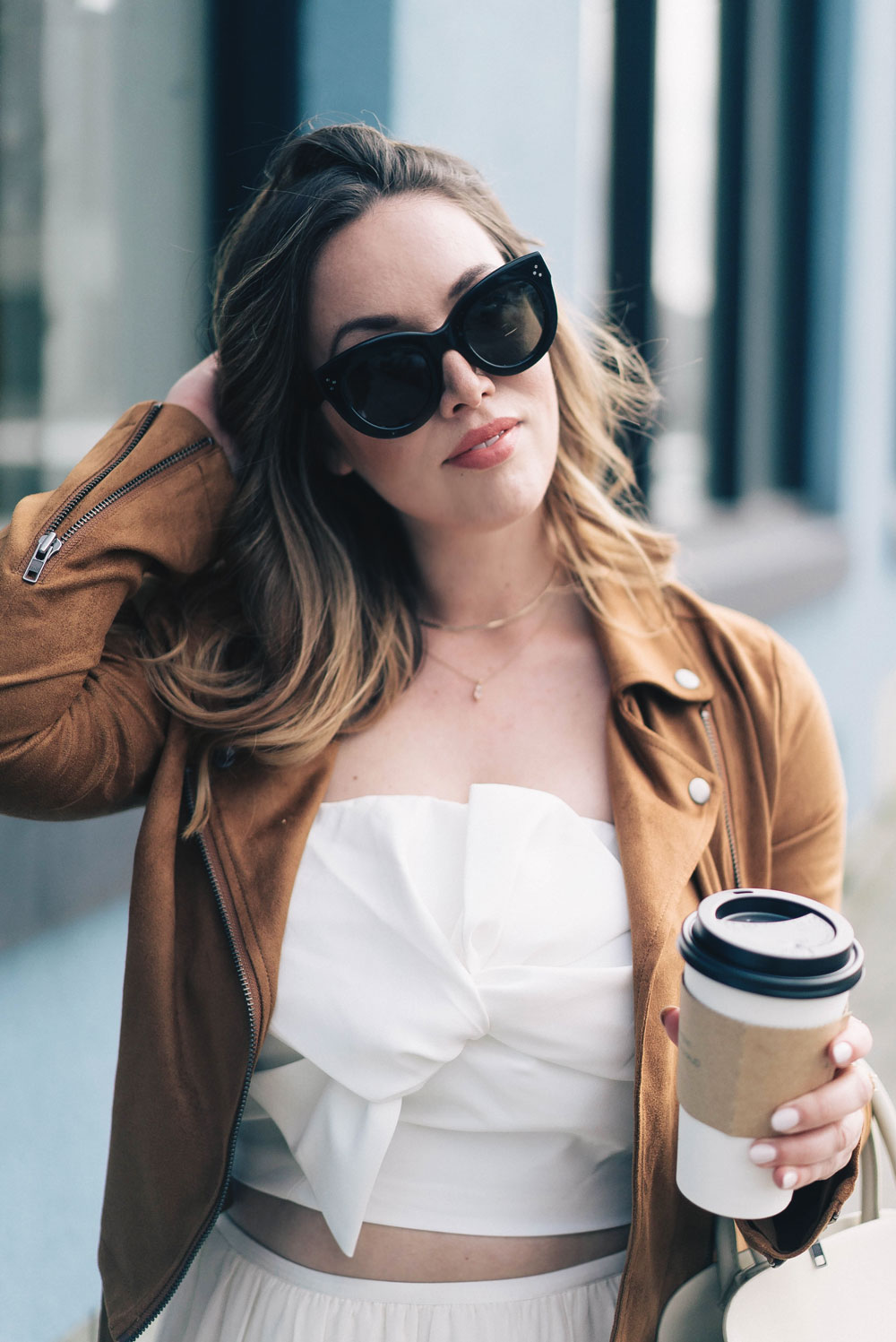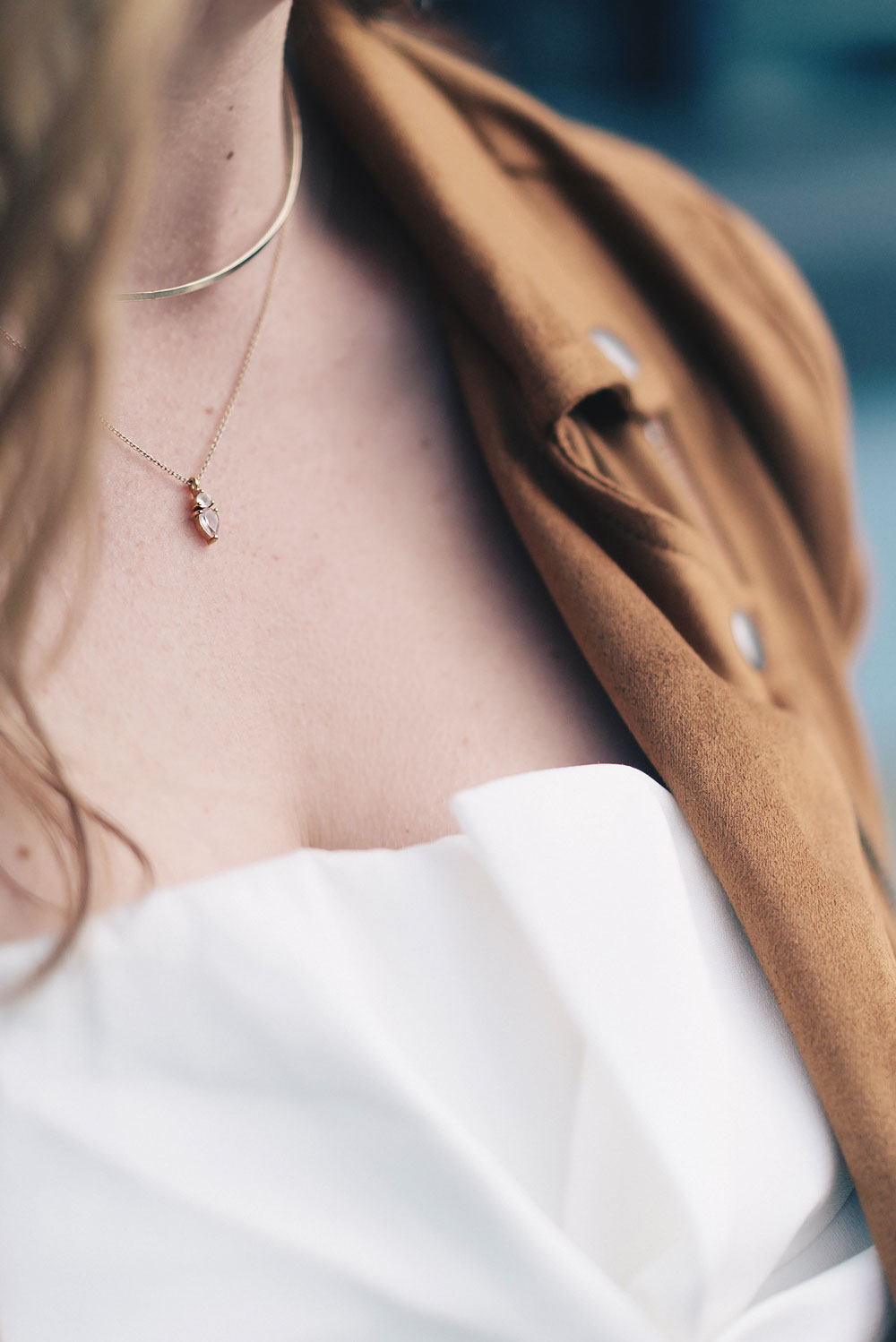 And on that note, let me offer up this spring-ready combo: a femme silk skirt (this Aritzia one has been a fave for a couple years now), this super cute front tie cropped top from Chicwish and fawn-hued lace-up suede heels à la these beauties by RAYE, which fortunately also tie in (see what I did there?) with the western trend.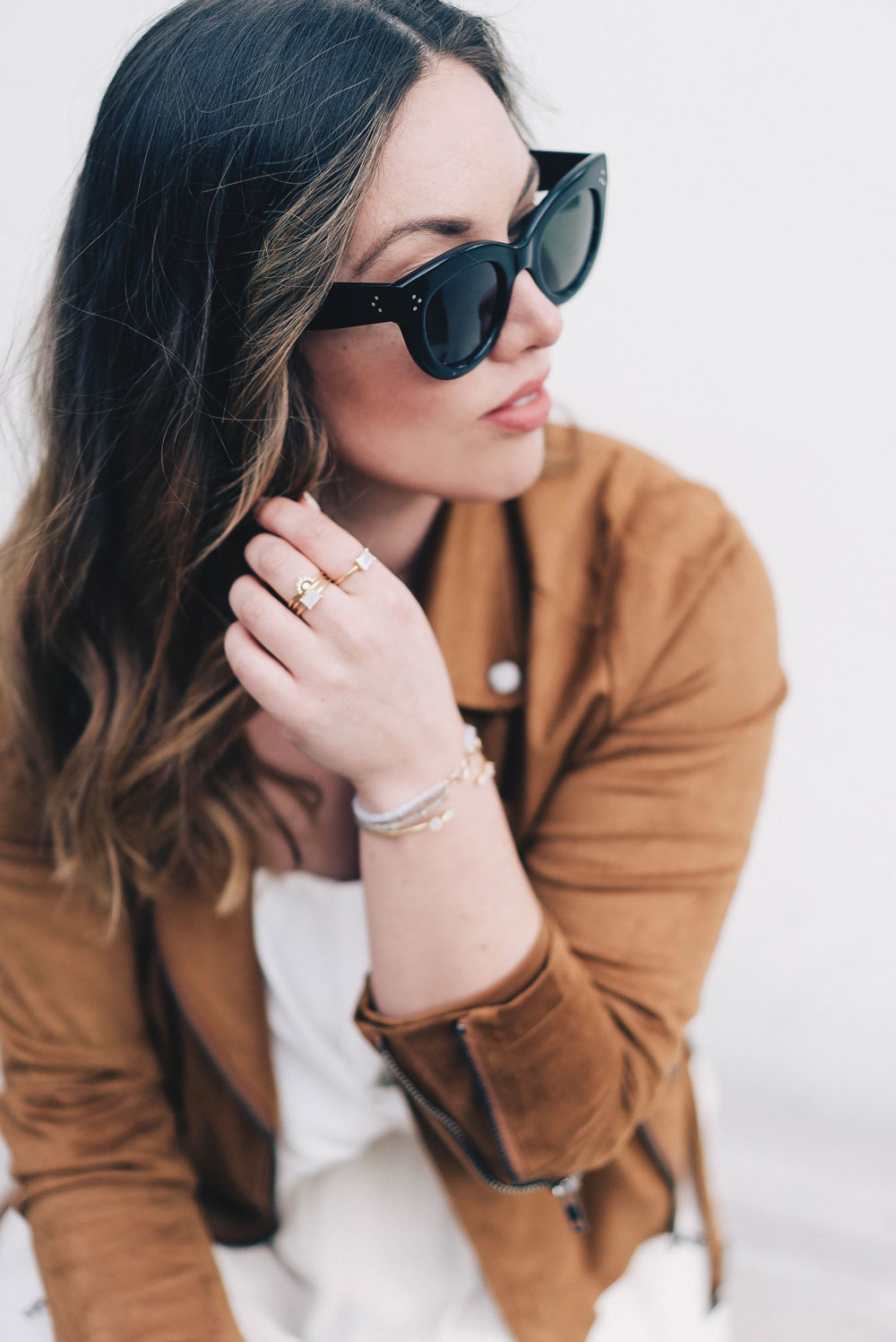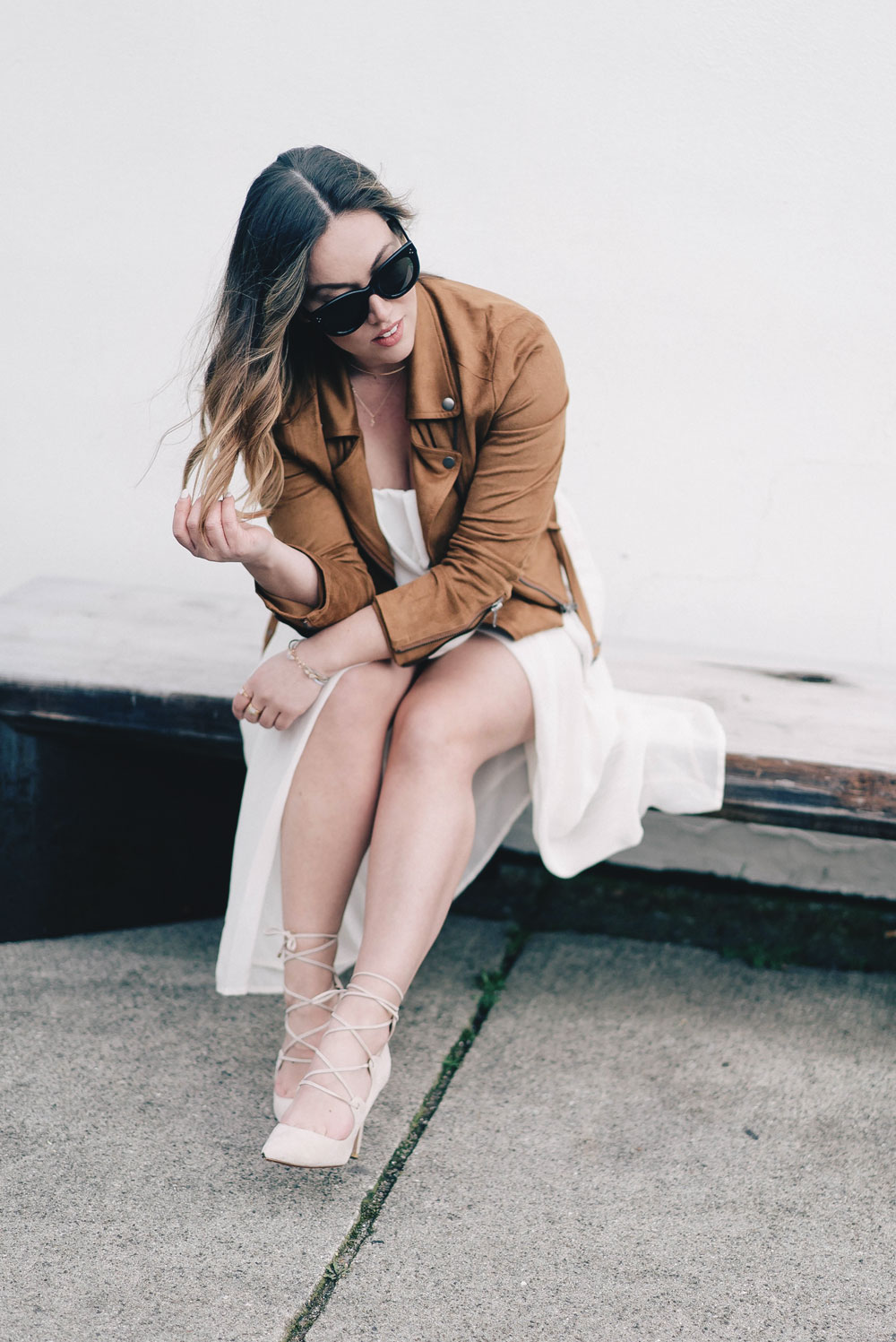 Around this time of the year, a really easy but still impactful swap is adding in some more spring-ready accessories, aka this Bega bag in bone white instead of my usual go-to's of classic black or rich brown. Even if you're still stuck in colder temps and are stuck with the jeans-and-wool-coat combo for awhile longer (which trust me, I still am and I'm over it), an accessory is a pain-free way (the pain being cold) of adding in a dose of spring!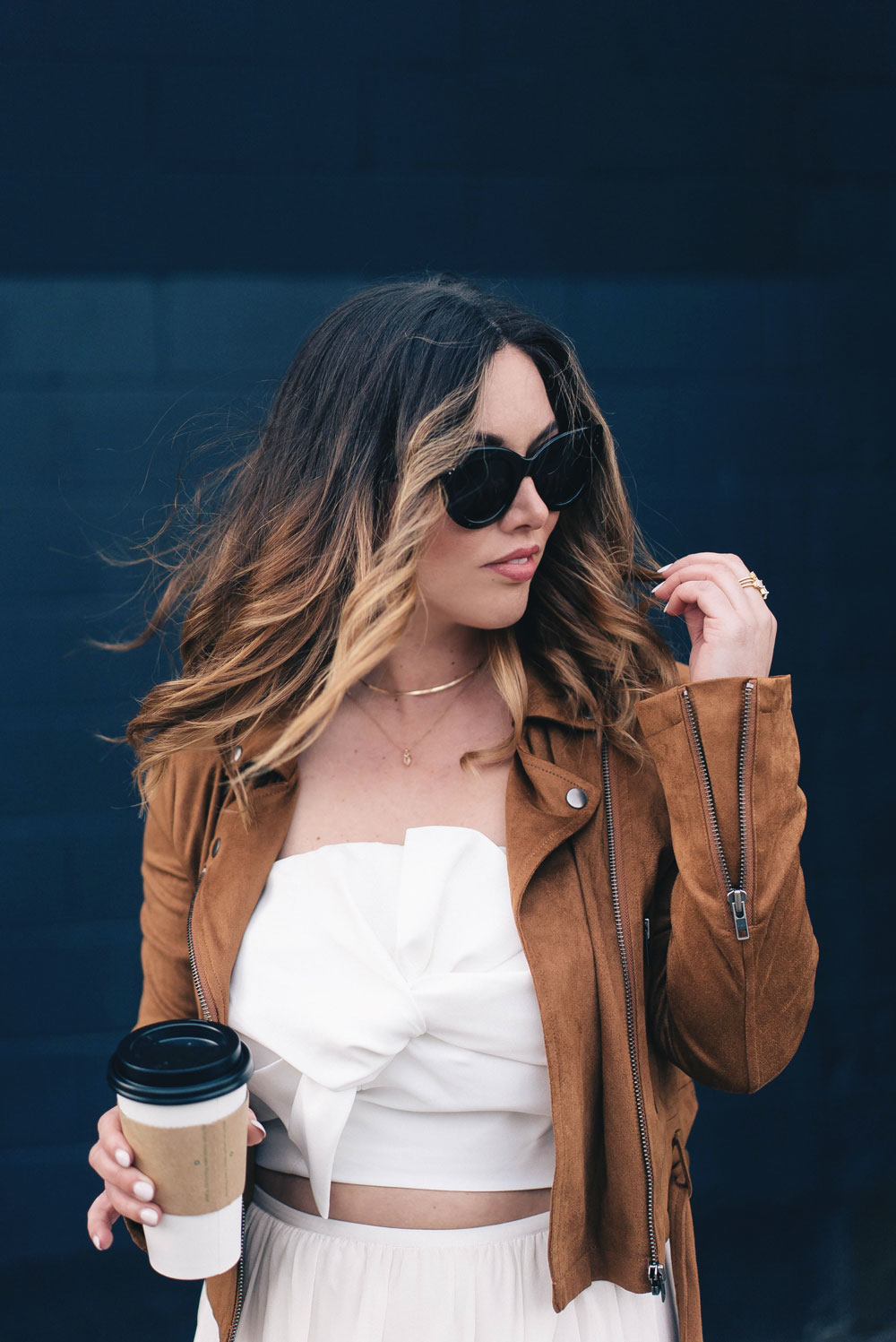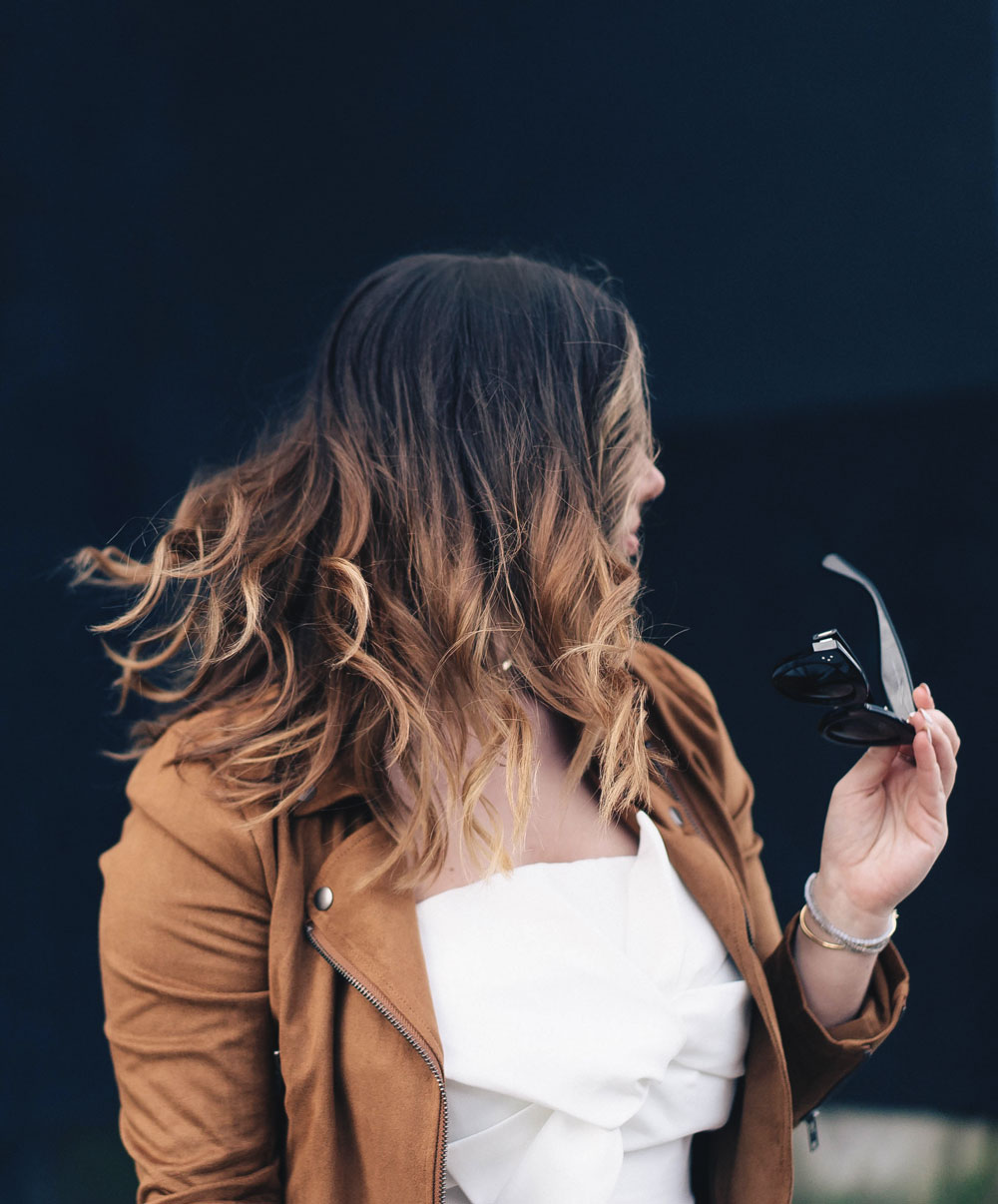 I've been really into stacking on the jewels lately too—think it's a need for a bit of spring sparkle or something, or a subtle way of combating this never-ending winter through style. My girl Leah Alexandra always has the most beautiful pieces that layer so perfectly together so from the rings to my necklaces, I keep the stacking coming. Trick of the trade here: stick to dainty pieces for easy layering, keep an eye for variety (like a choker vs. pendant combo to keep it looking effortless instead of intentionally paired) and if you're new to jewel stacking, feel free to zero in on a favourite stone or metal so that it all blends perfectly together.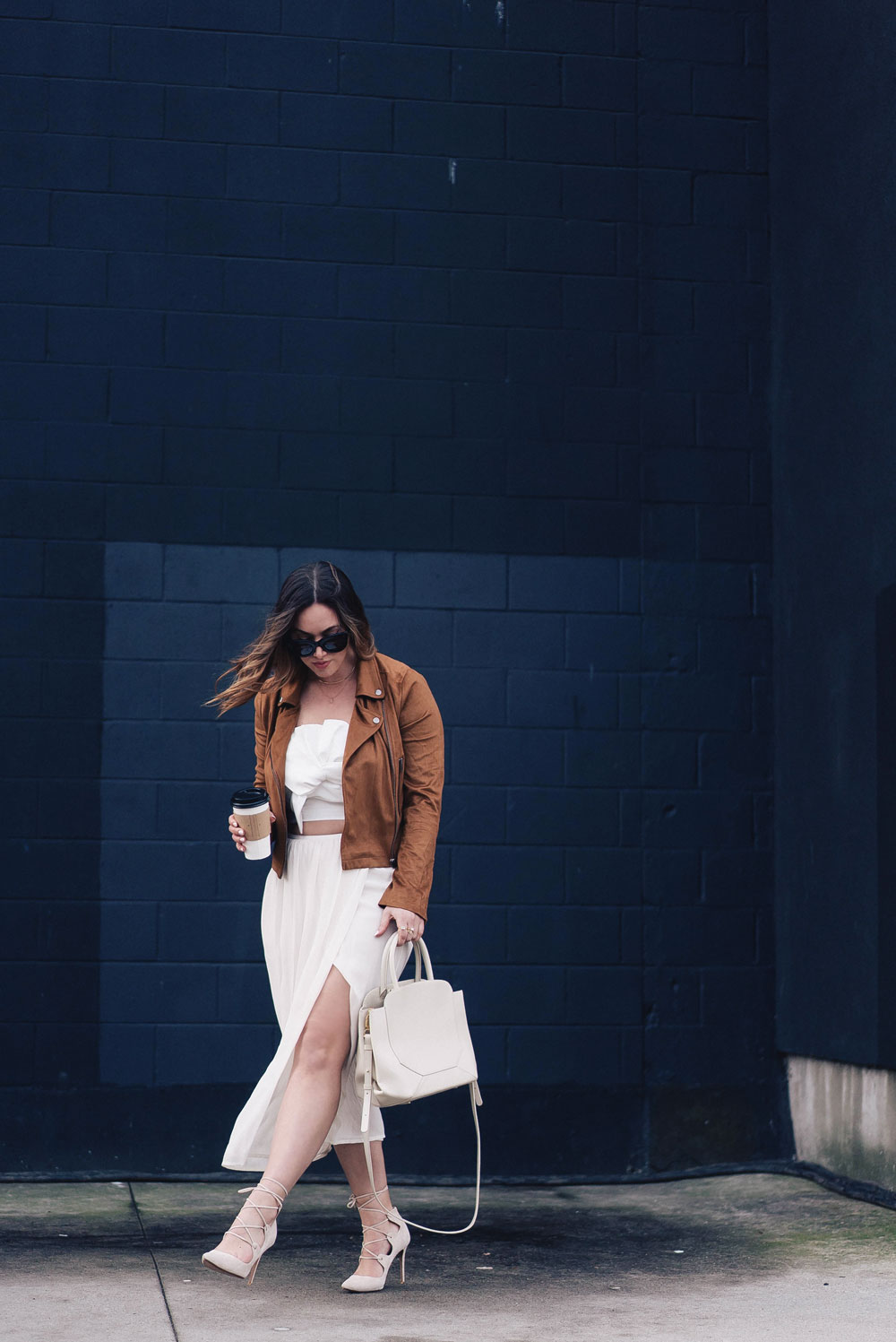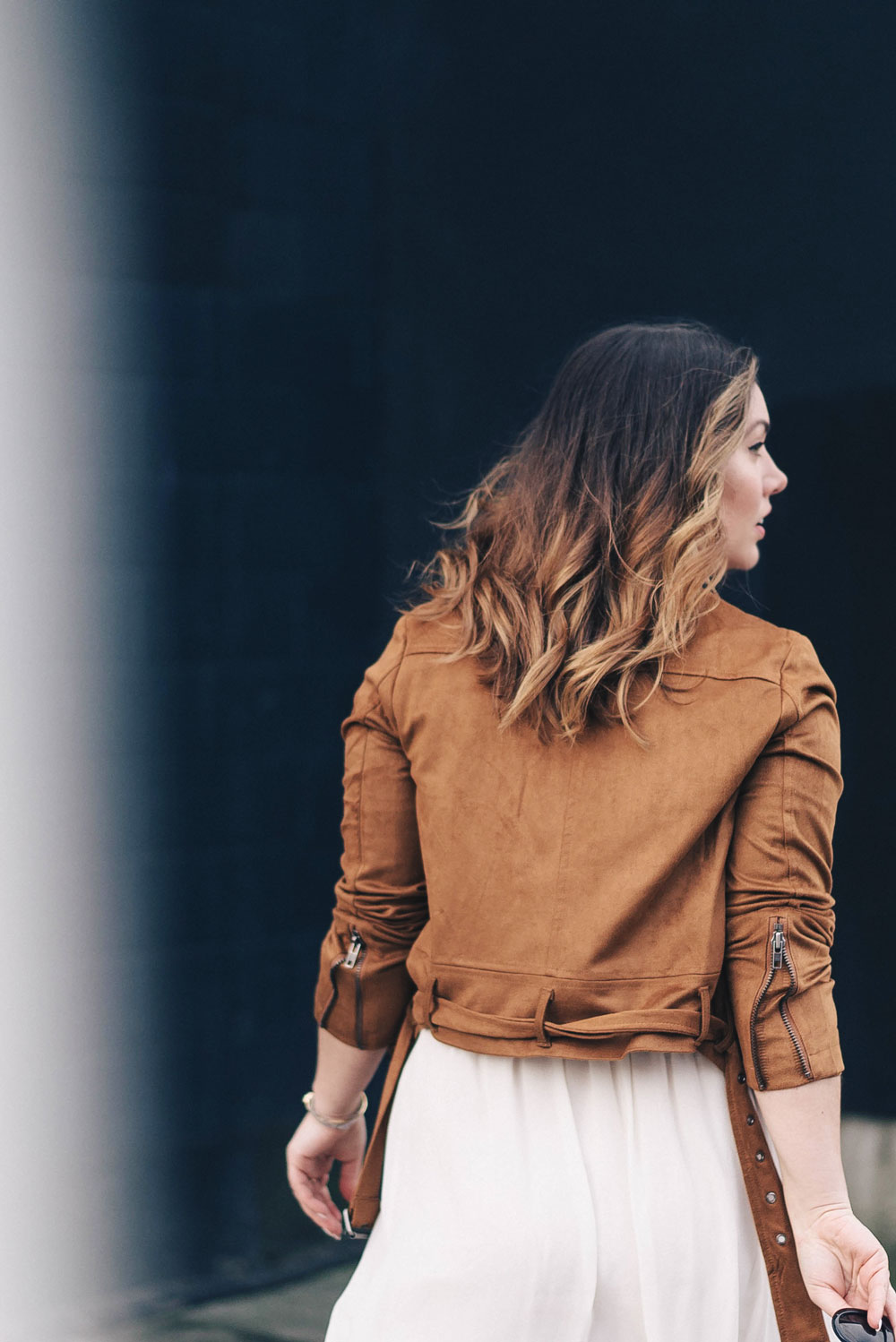 And now, I'm ready to kick off this week! The weather's been a serious drag but I've got so many exciting things underway this week, so even with this never-ending rain I'm feeling pretty jazzed! One of the really exciting projects I have underway is the TVOB Jetsetter Q&A which you may have heard me chatting about on Insta Story last week, part of a mailing list series (which will be covering trend reports, my #fitorbust stories and more in addition to travel!). If you have any burning travel questions, comment below with them or shoot me an email! And if you aren't already, make sure to sign up to my mailing list on my sidebar here to the right! I've been dying to do a special series for my subscribers for ages so I can't wait to share all this exclusive content soon!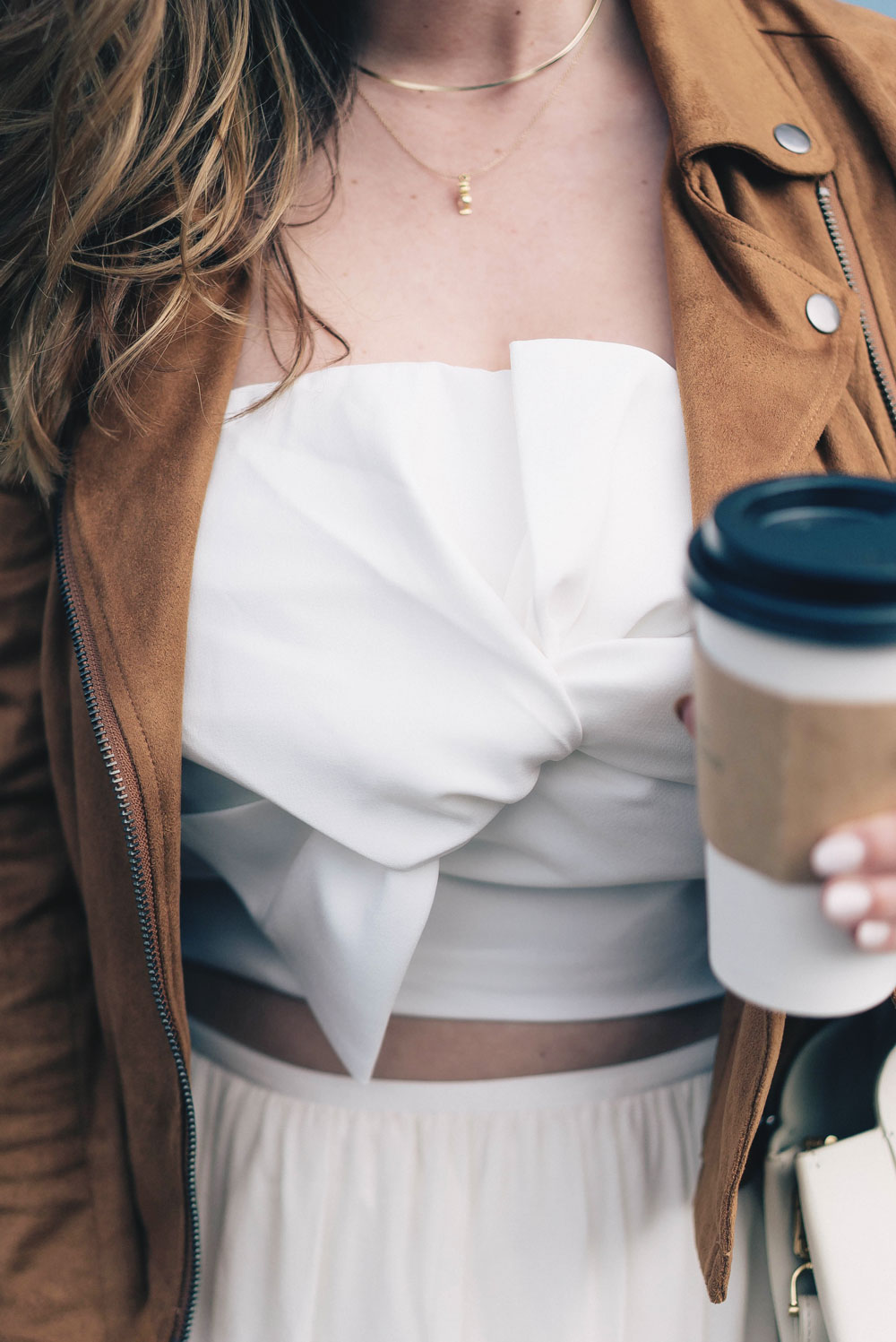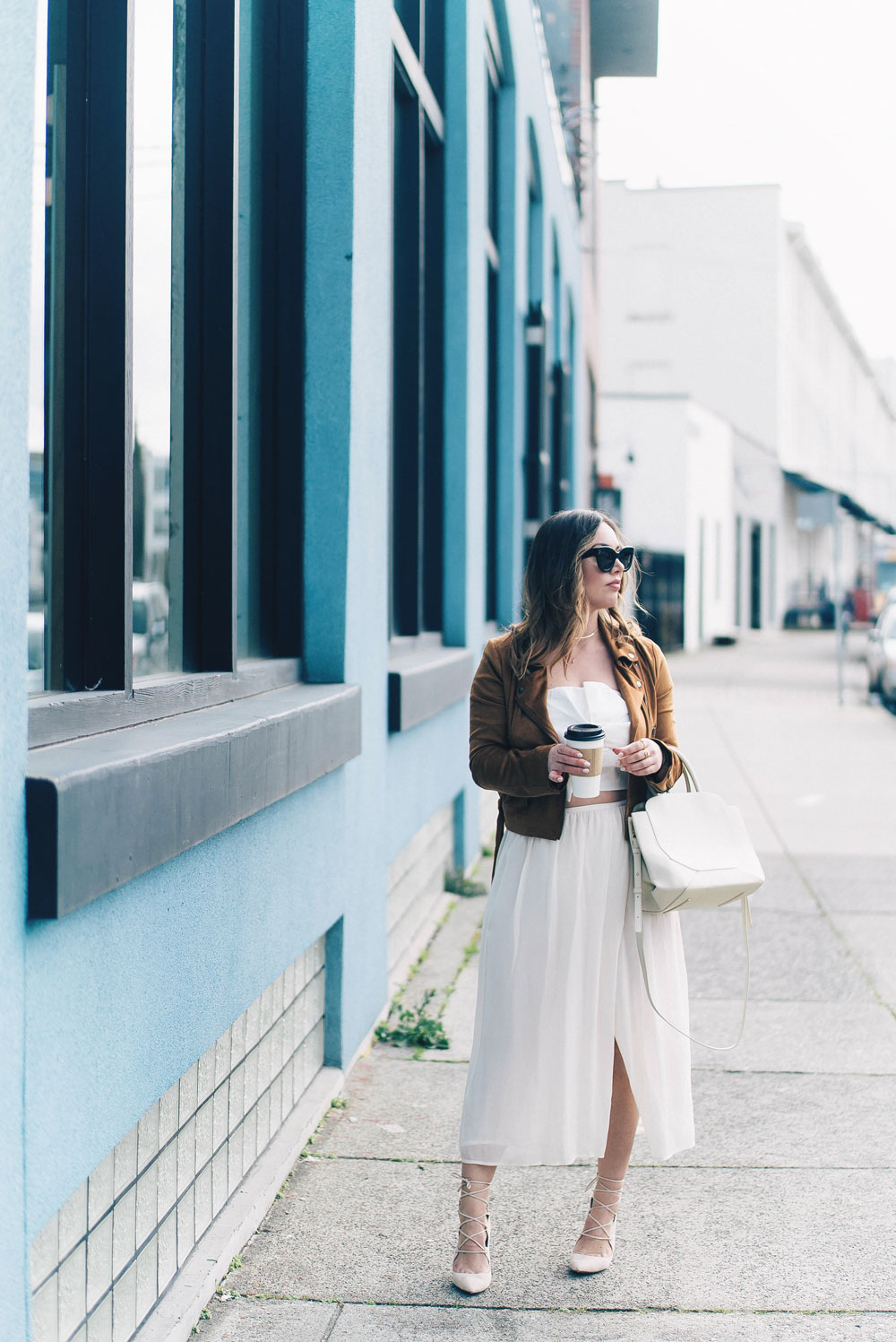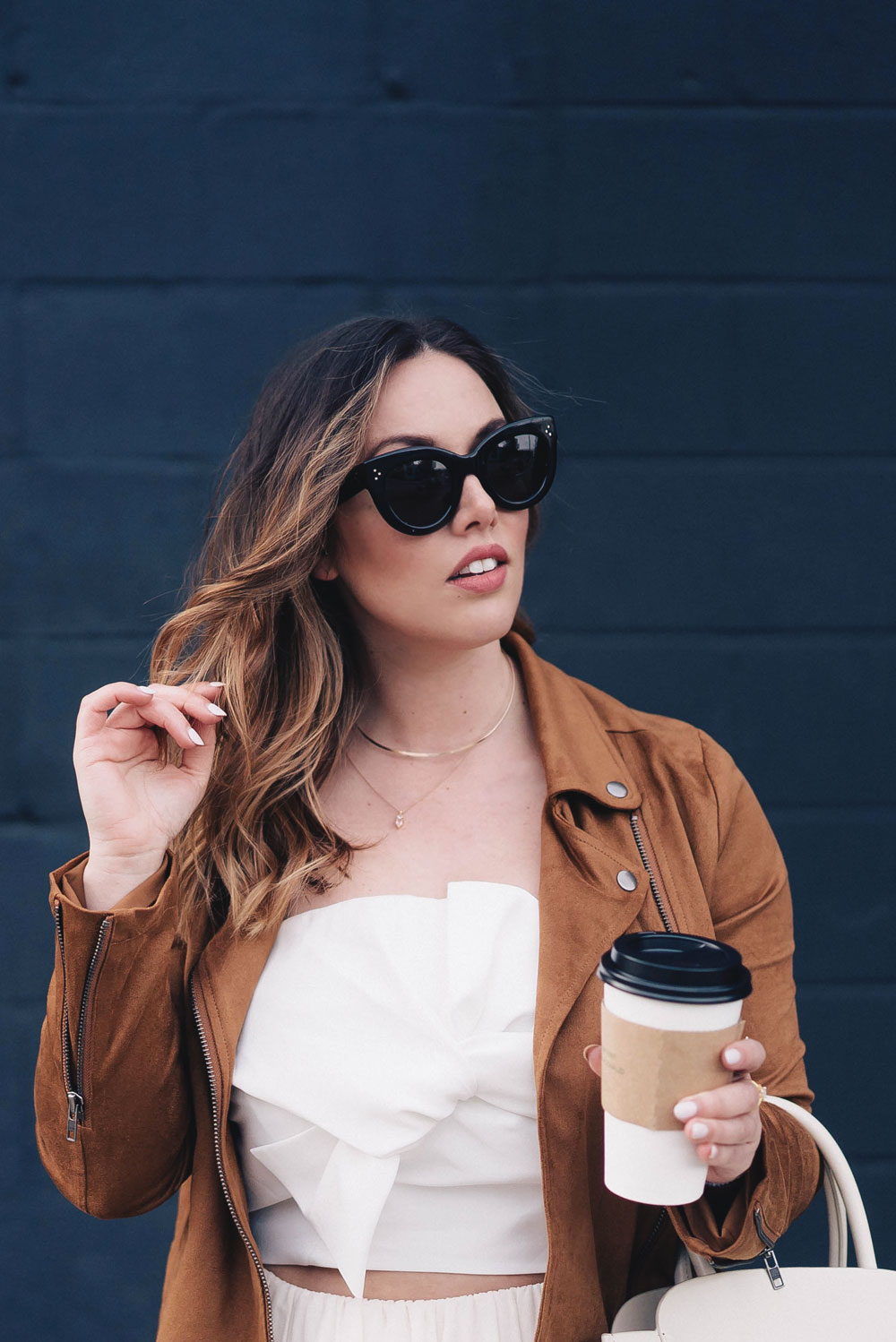 Finally, a special thanks to my girl Ainsley for these fabulous shots! If you have a wedding in the works this year, this girl will capture your day beyond beautifully—I love shooting with her and she always makes all of her subjects feel so beautiful! Also, so proud of her for her latest baby, LONDRË, an eco-friendly luxe bodywear line you have to check out, especially because it just launched and suits are already selling fast—see it here!
Photos by Ainsley Rose