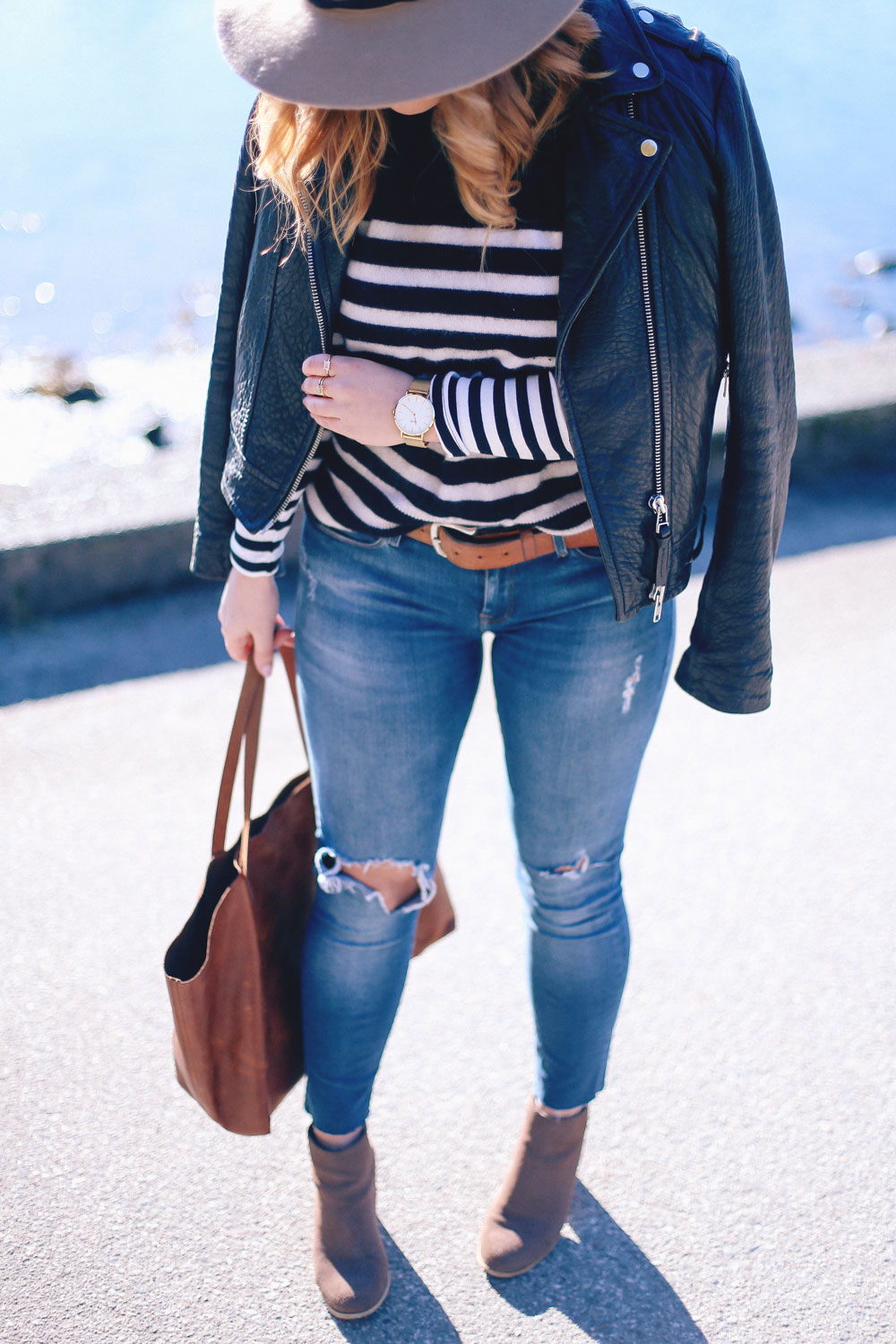 Happy Tuesday! I had the most lovely weekend and start to the week yesterday, which you may have seen on my Insta Story—seeing my friends, spending time with Matt, getting prepped for the week, relaxing in the sunshine, eating good food, going for nice walks, snapping pics, etc. It was the first weekend this whole month that truly felt like spring was coming, complete with the buds finally starting to show on the trees and the crocuses piercing through the ground. While today's a bit more rainy, between the weekend and yesterday's sunny weather, I just got so excited for spring to come full-force, and with it of course the fashion that has had to wait patiently in my closet until now.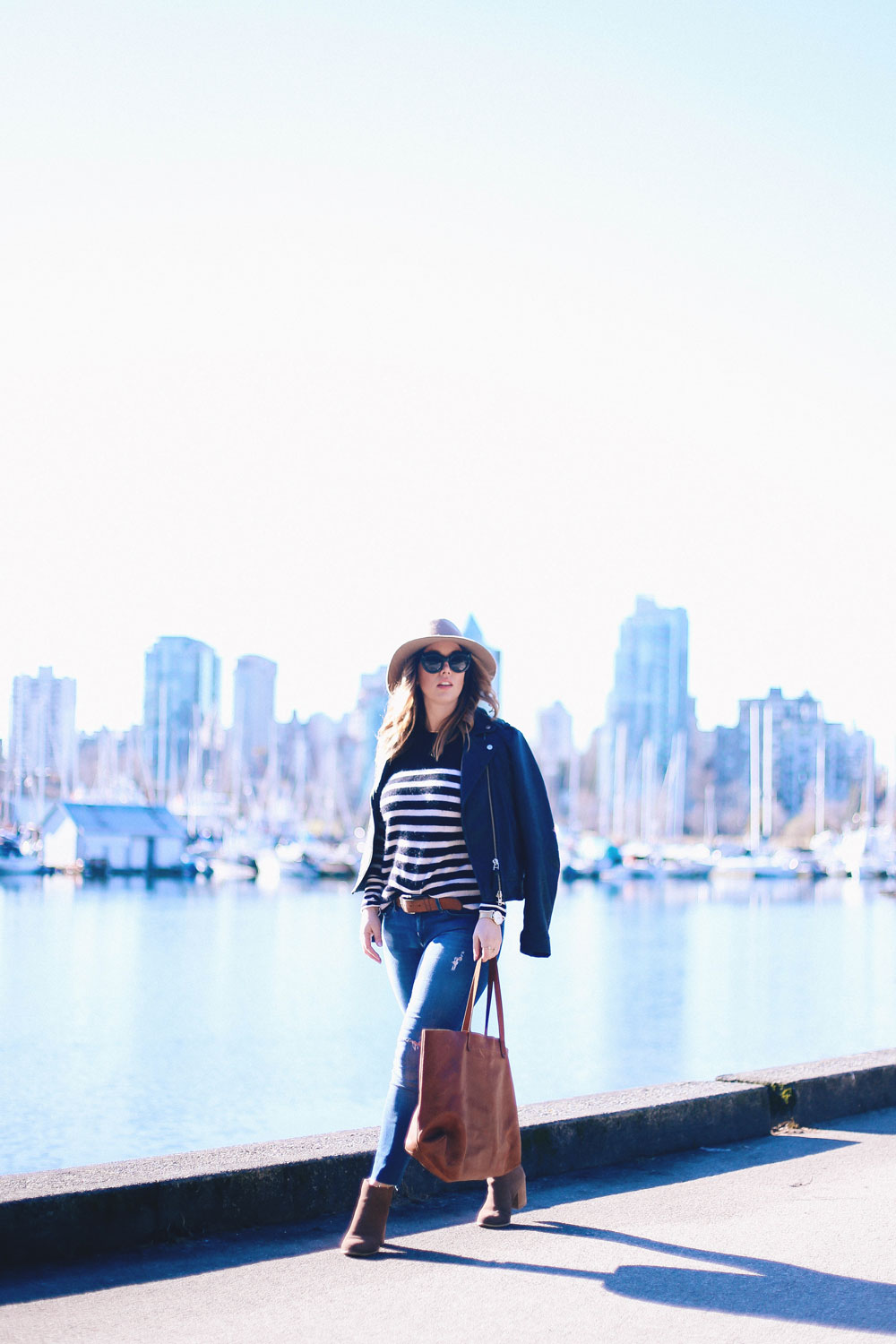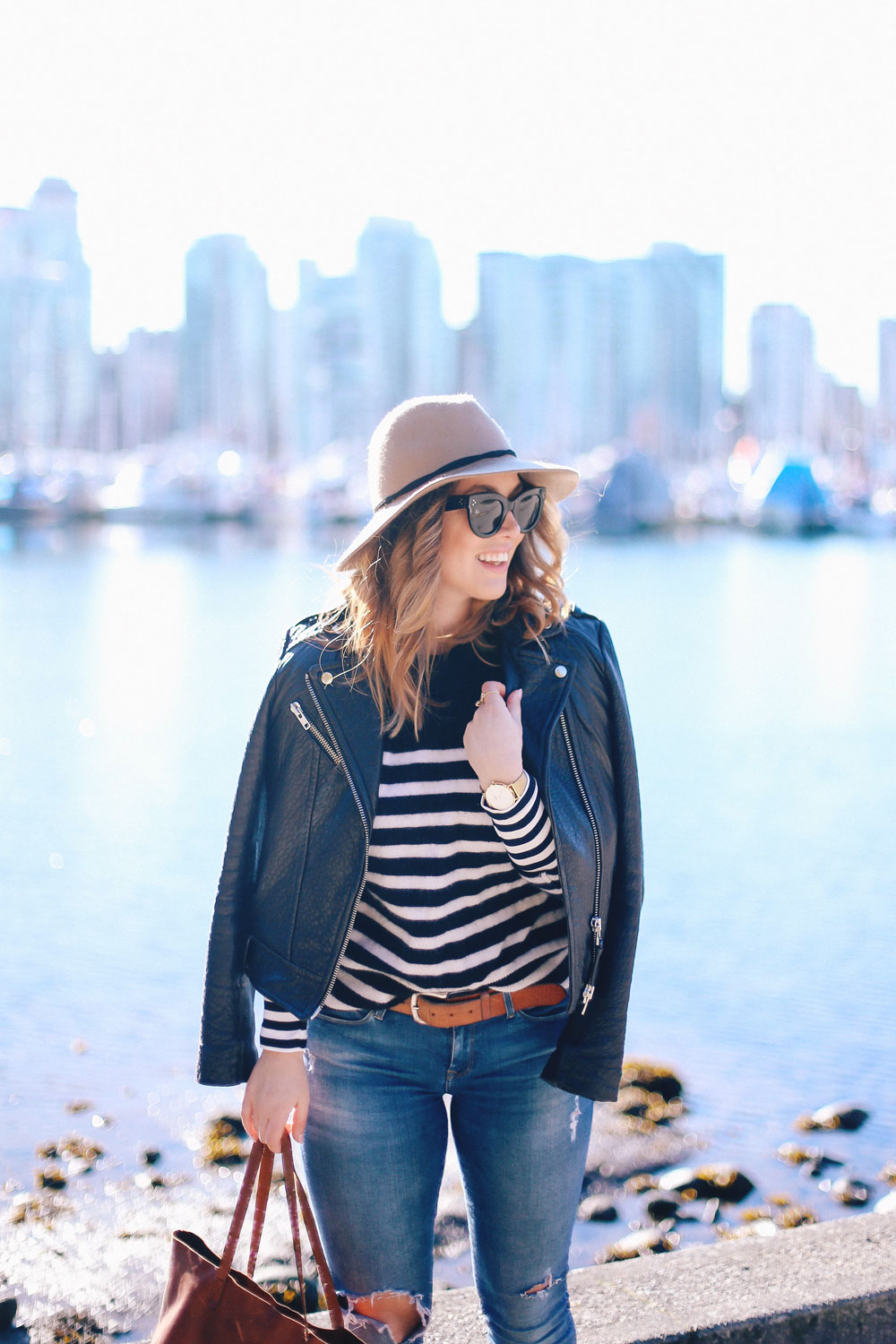 Bold stripes were everywhere on the runways for Spring '17 (as they often are for spring) but this year, they came in so many varieties, from banker stripes to bold hued stripes. I'm easing myself in with classic black and white, but rather than going for my usual subtle thin striped, I love this sweater in a thicker print by White + Warren, in luxe cashmere naturally, which the brand perfects.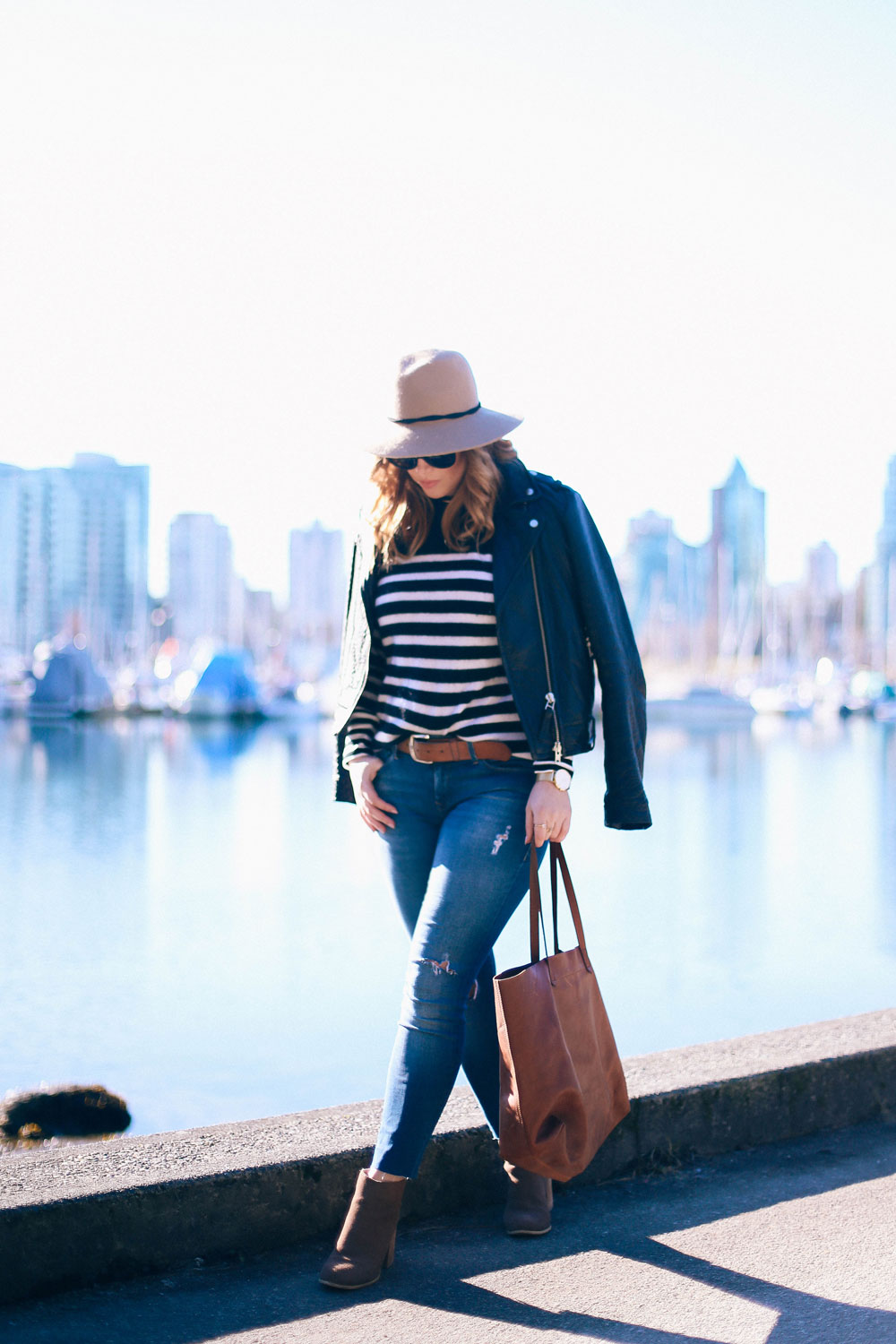 The weather has been showing signs of spring thanks to some more consistent sunshine but even in the sun, it's still chilly, so keeping an extra layer on via my leather jacket (worn editrix shrug style, my go-to when temperatures are all over the place) is a key safeguard for me and anyone else who can't stand being cold.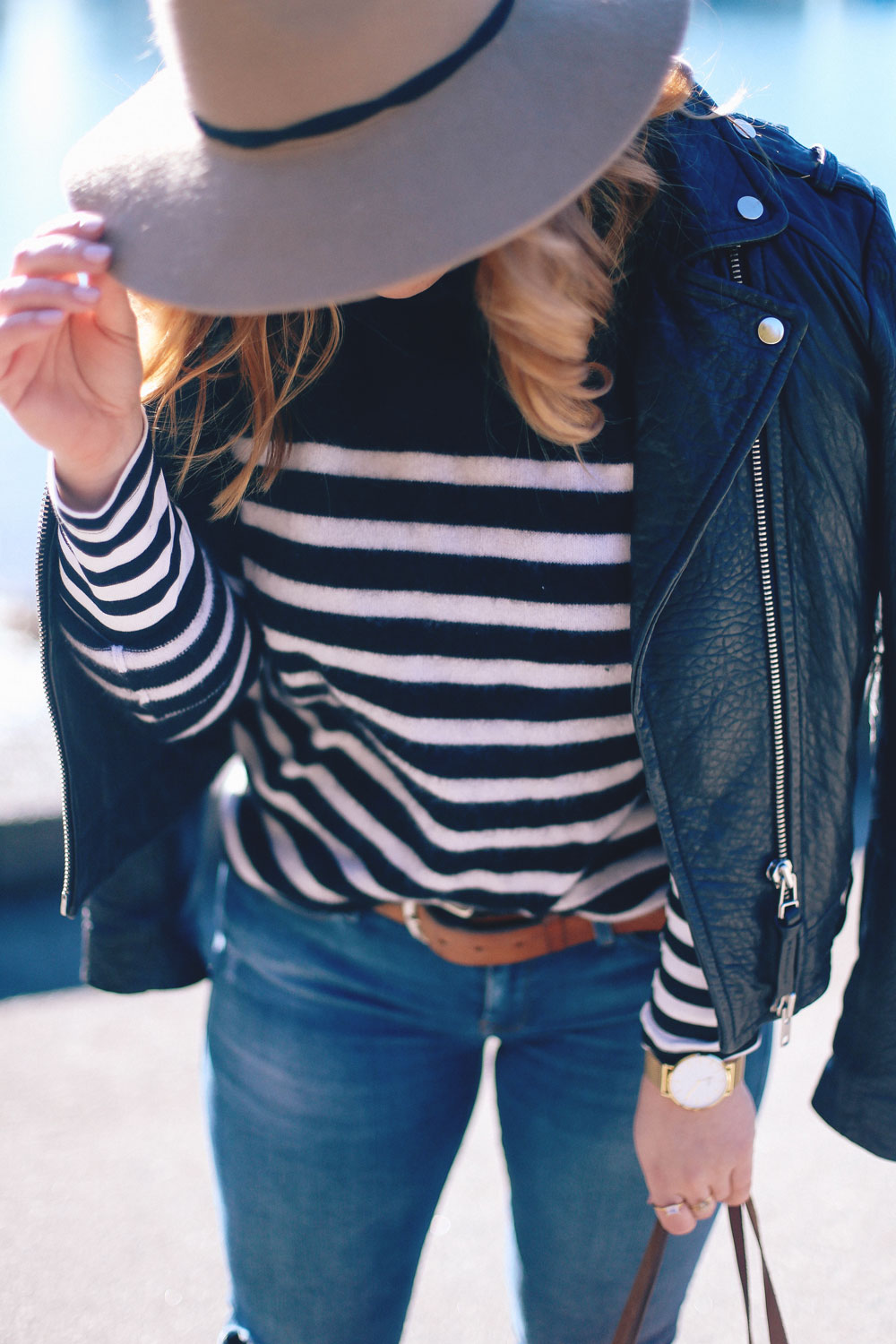 I love the uniformity of black but especially come spring, rather than black skinnies, I like to try to opt for my classic blue jeans more and more—these Mavi skinnies have been my fave this season. I also like swapping out my black accessories for light brown or tan pieces, from my ankle boots to this buff fedora.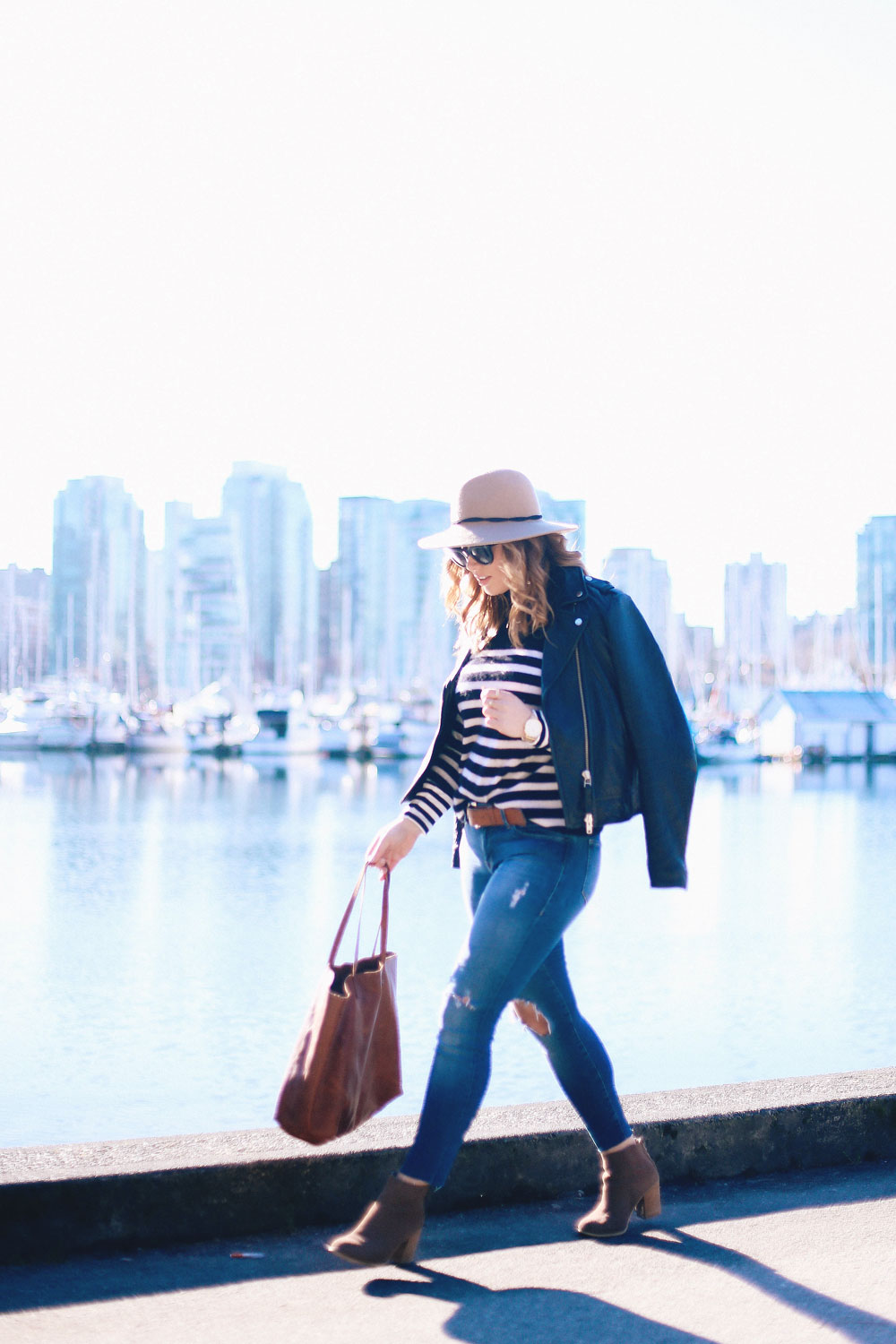 I've got so many spring trend breakdowns coming your way (make sure you check out my western style story here) but if you have any requests, as always let me know in the comments below! Have also been playing around with beauty so much more and having so much fun with it—I've always loved having fun with products and there are some key items and looks for spring that I'm dying to share, so anything in that area too is something I'd love to take on for you guys!
Hope you all have an amazing start to your week!
Photos by Alicia Fashionista