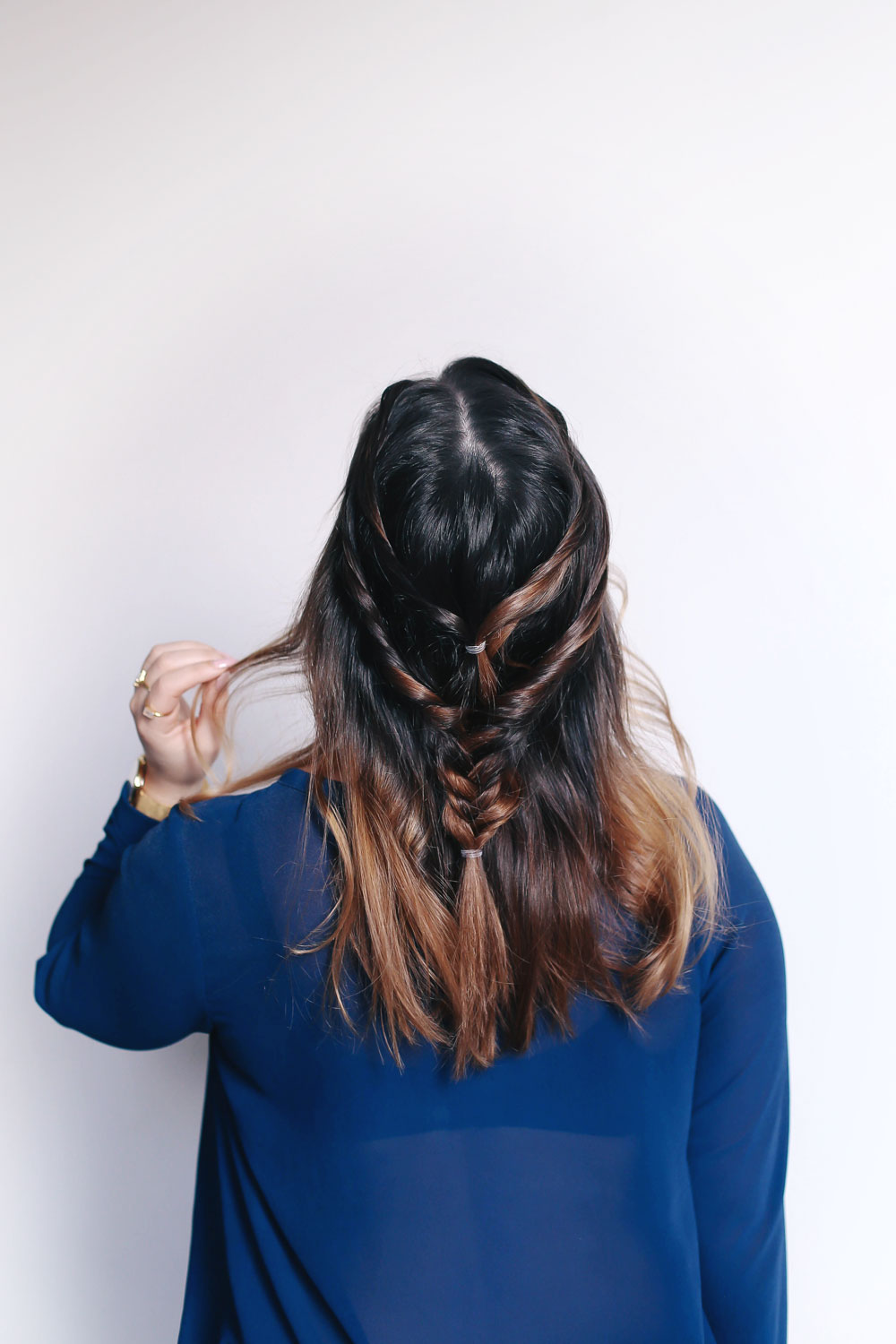 Not to toot my own horn, but this hairstyle today is one of my faves ever. Often, I find these more intricate braided styles are more party-in-the-back, business-in-the-front, but because of the layered twists and delicate waves in the front, it's just as pretty a style in the front as it is in the back (well, okay, maybe the back gives a bit more of the wow factor).
At any rate, so excited to share this today because it is deceptively easy to do and is the perfect second-day hair hack because it actually really uses that slight grit that your hair gets between washes to its advantage!
If you missed my first in my John Frieda brand series, you'll definitely want to catch this dreamy Quadruple Knot tutorial here, and to learn more about the genius Brilliant Brunette Visibly Deeper collection. I've been using the shampoo and conditioner every time I hop in the shower which helps me easily maintain my chestnut colour at home while gradually deepening and enriching its natural brunette shade, but then have also added in the Visibly Deeper Colour Deepening Treatment a couple times a week to bring my brunette tones to another level in just 5 minutes! Love that while I'm shaving, washing my face, etc, I'm also building up the beautiful colour depth I need to really bring this style to life! And on that note, the tutorial!
What you need: John Frieda Luxurious Volume Dry Shampoo, Frizz Ease Touch-Up Crème, John Frieda Brilliant Brunette Visibly Deeper Collection for regular in-shower colour intensification (or blonde/red respectively depending on your hair colour!), bobby pins and clear elastic bands.
Steps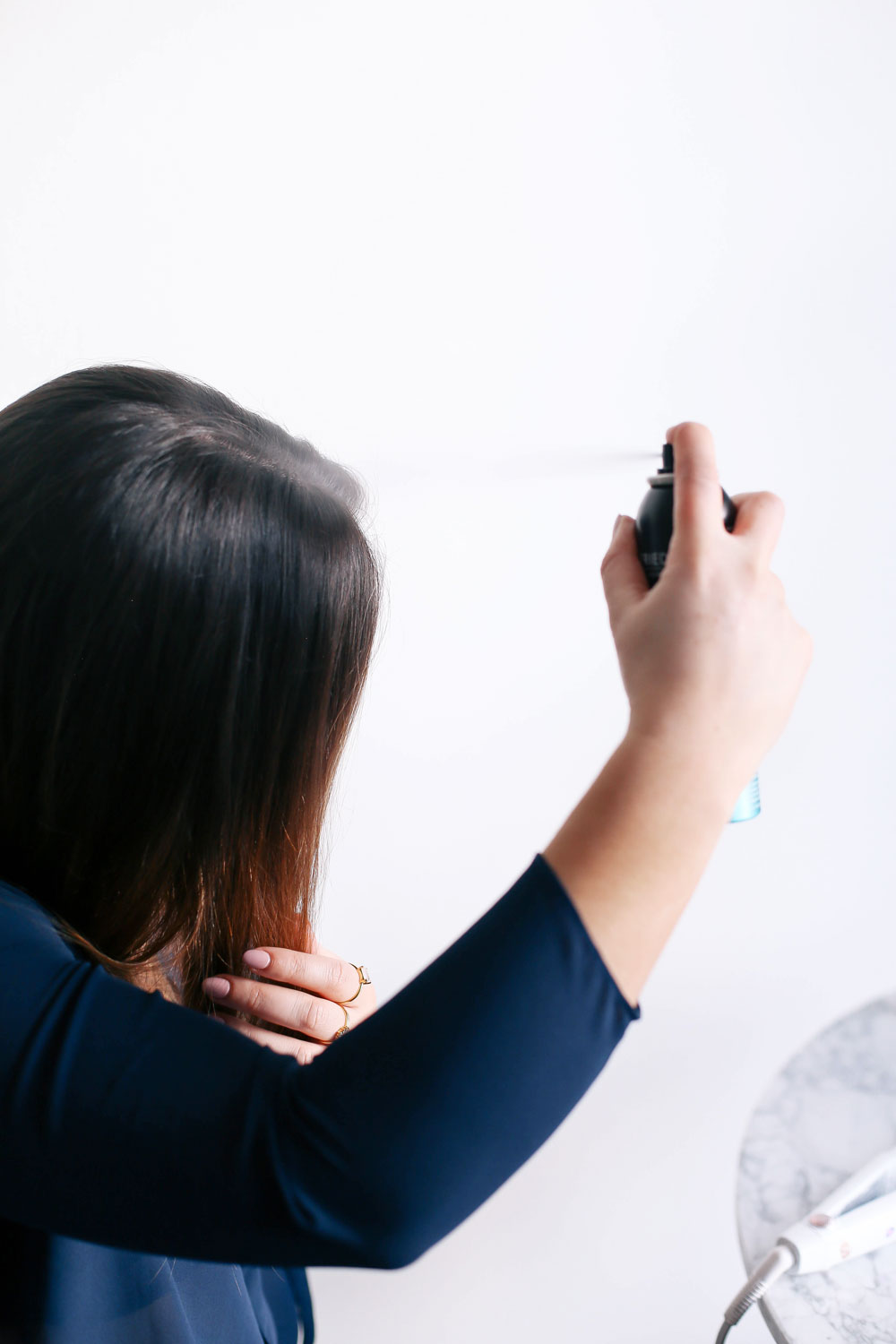 Like my first second-day hair tutorial, we're working on second day hair here, but since I have fine hair I have to make sure I do a good shampoo the day before—have been using the Visibly Deeper Shampoo and Conditioner in the shower to really bring my colour to life and to really let the depth and tones shine in this braided look!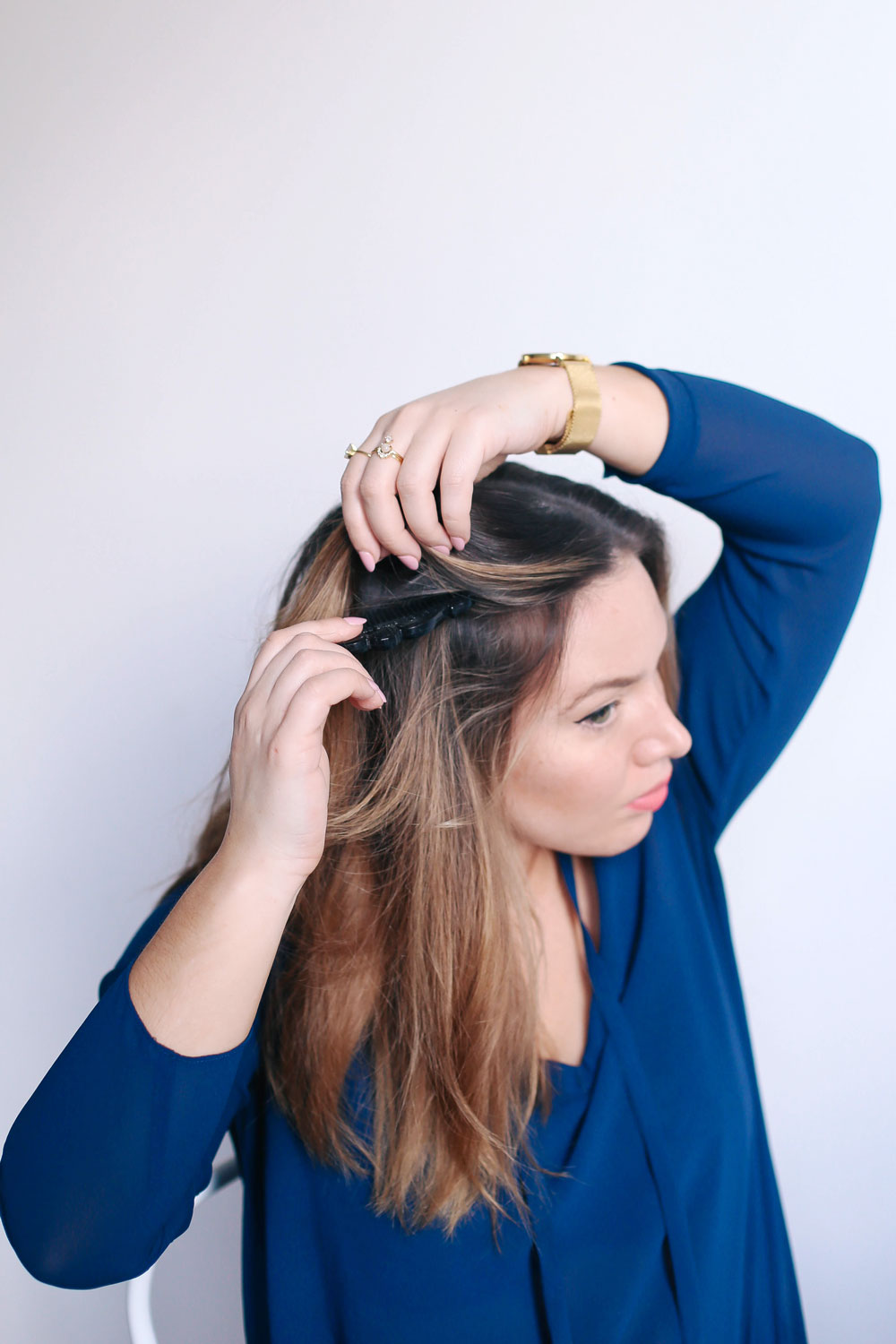 Spray dry shampoo into roots and massage into scalp, brushing through the rest of your hair (especially critical for fine-haired types like me who need to add more grit as it is!).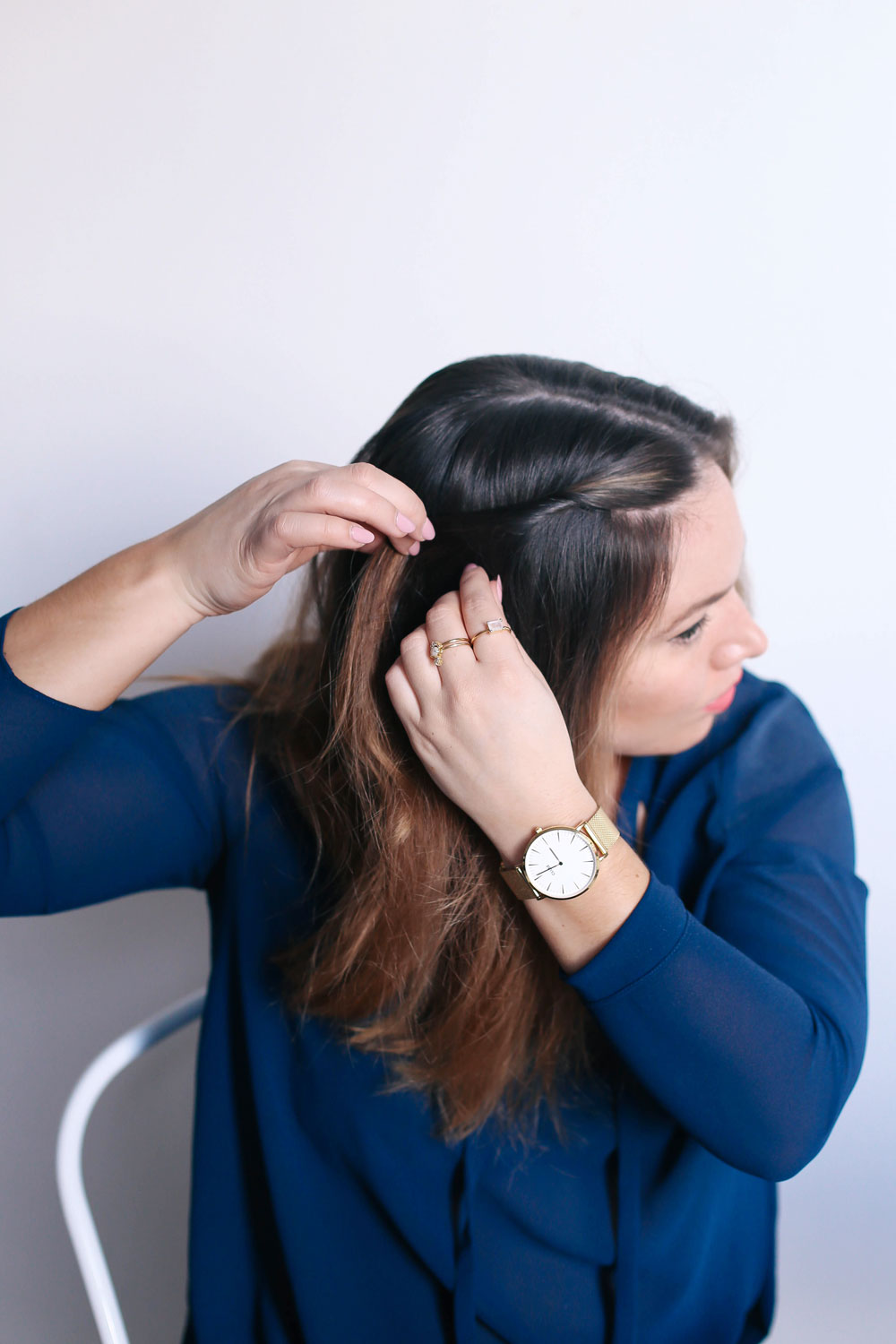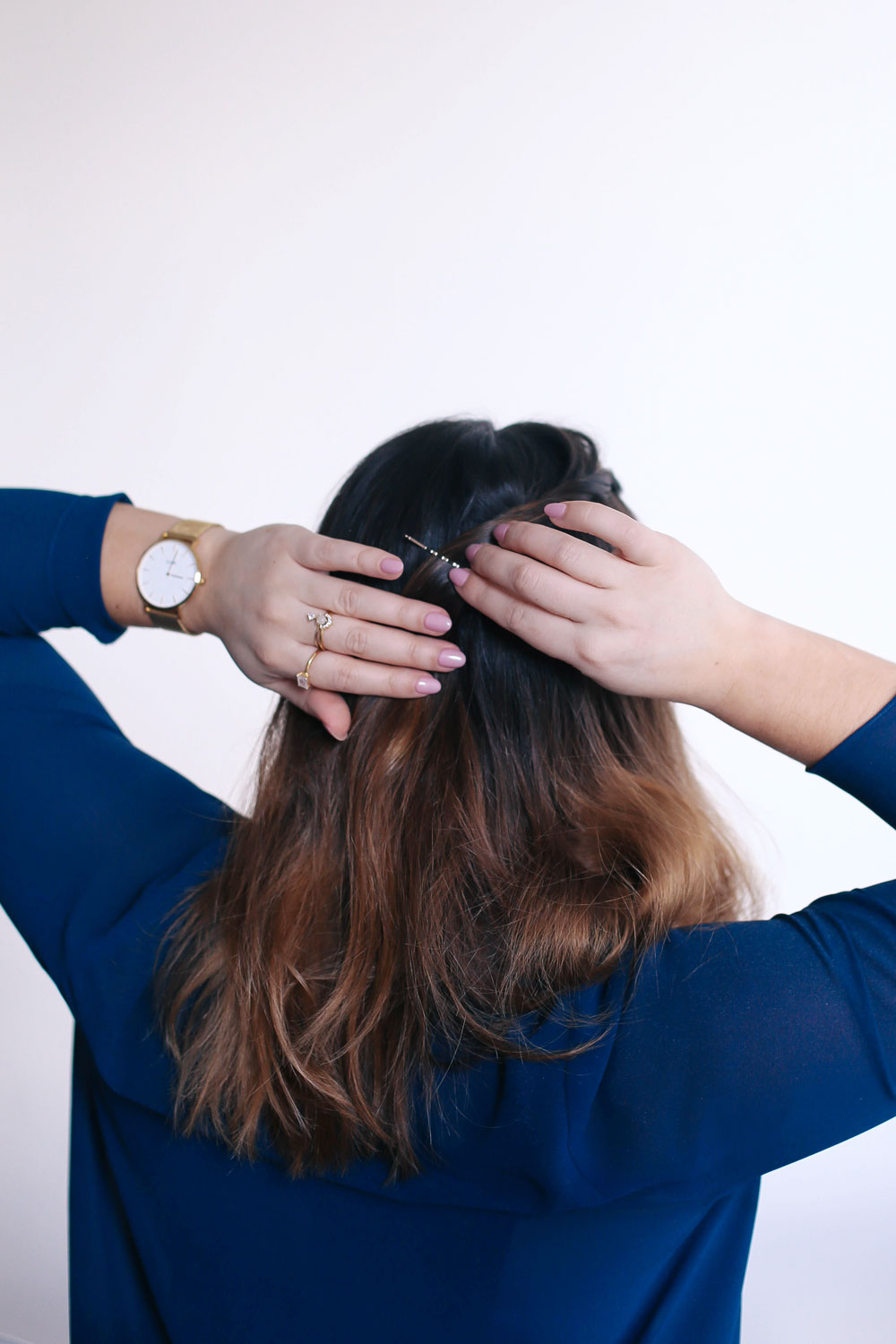 Part small section about 1.5 inches down from part and start twisting section back, pinning in place at crown at the back of your head. Repeat on the other side.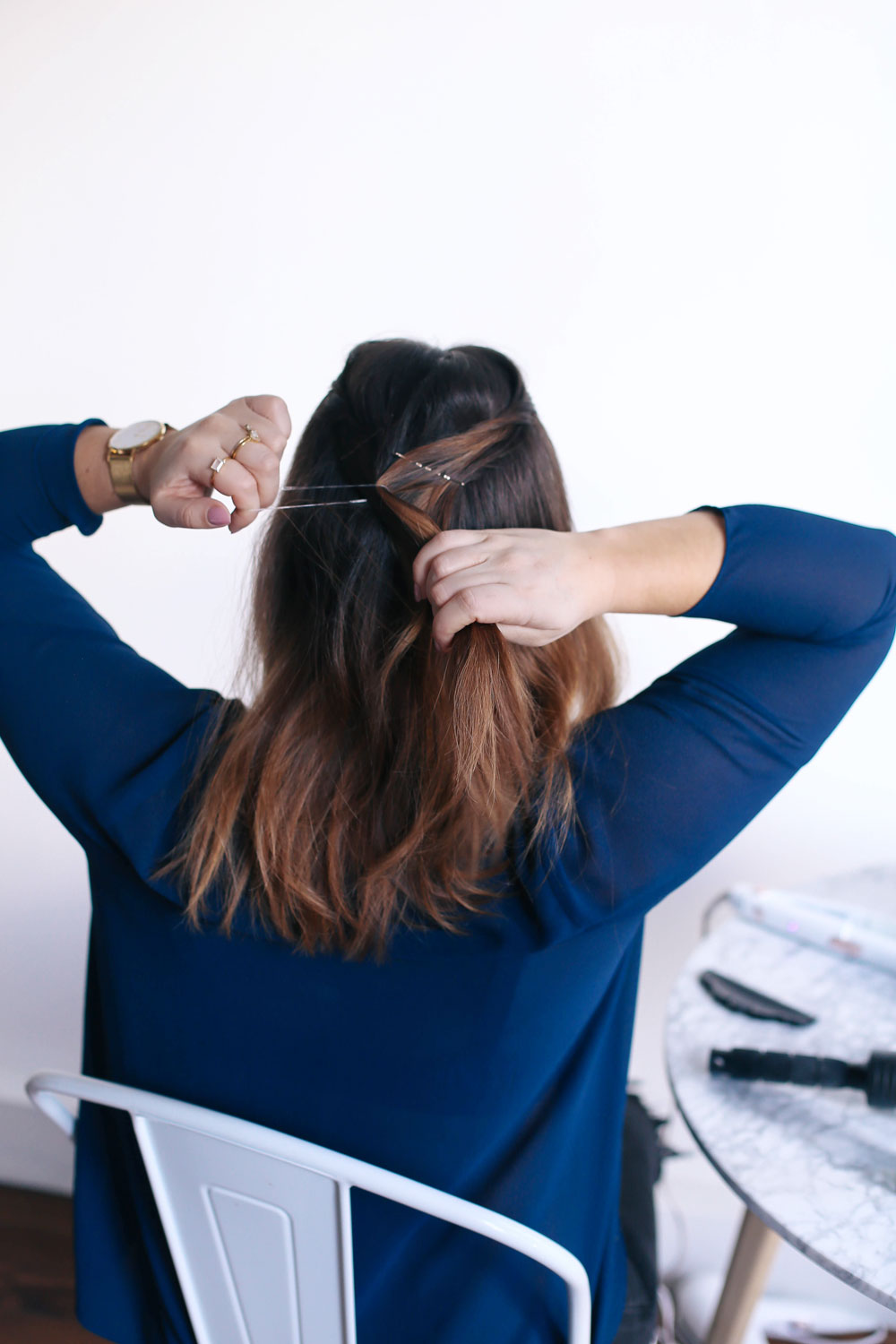 Secure both small sections together.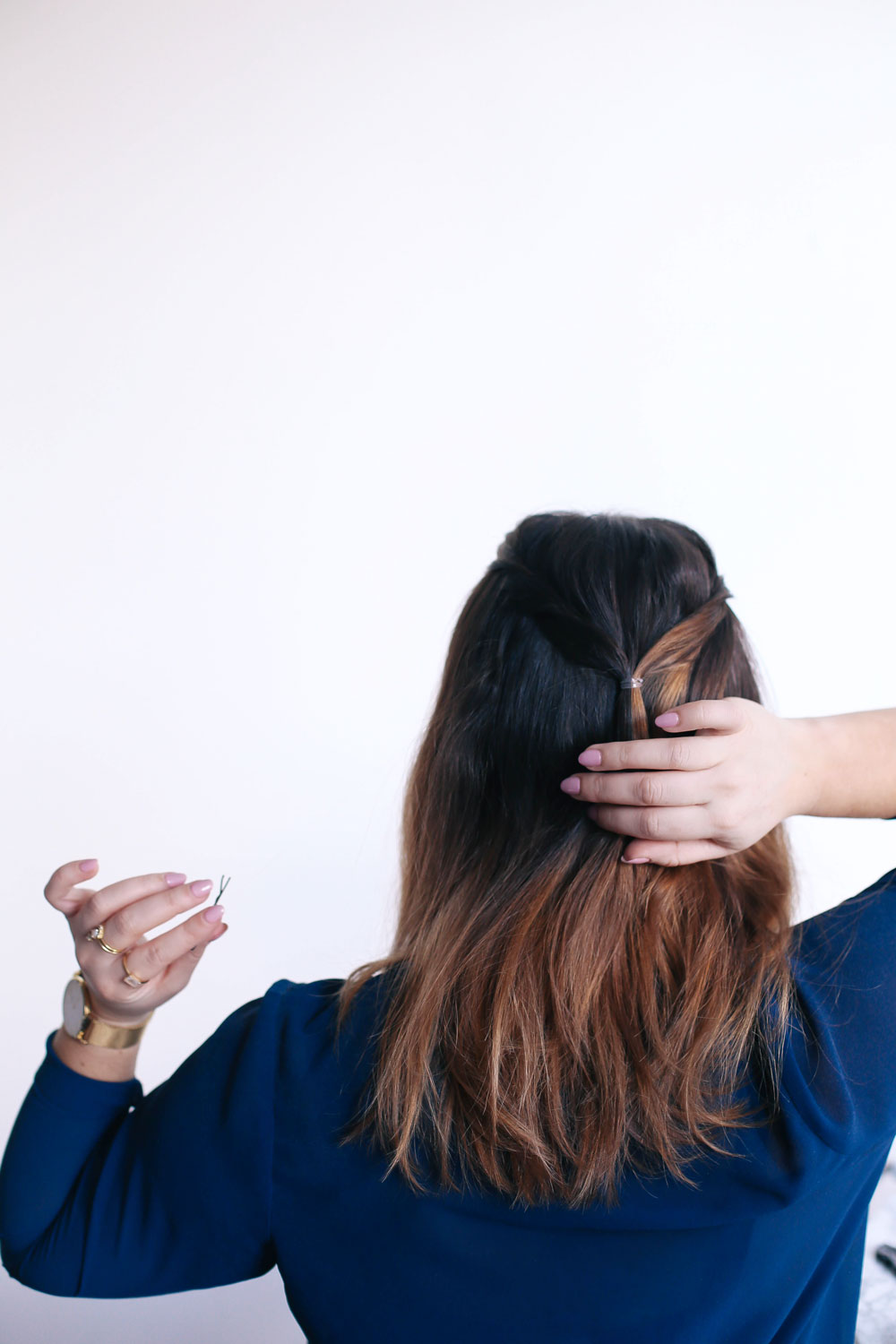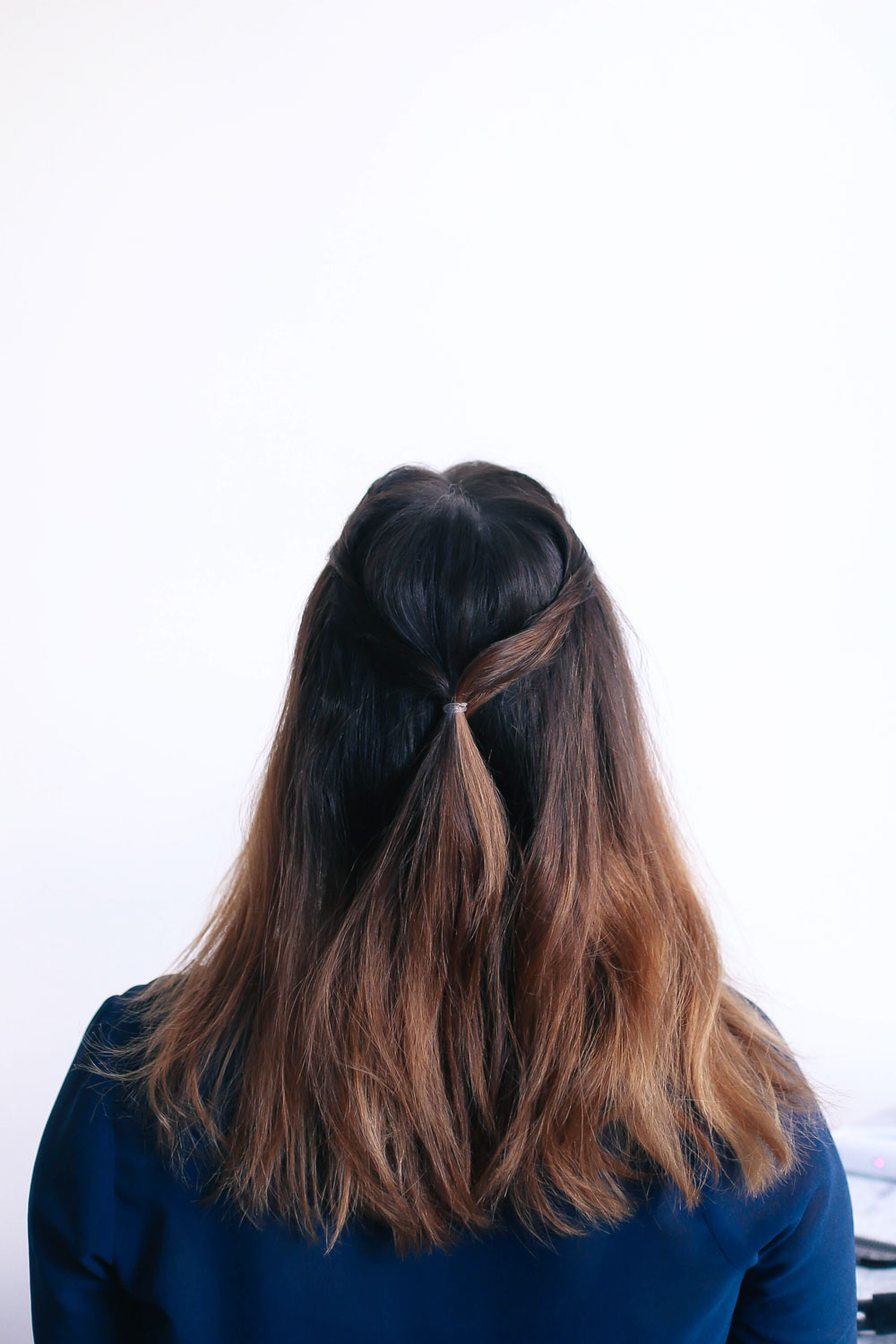 Remove bobby pins.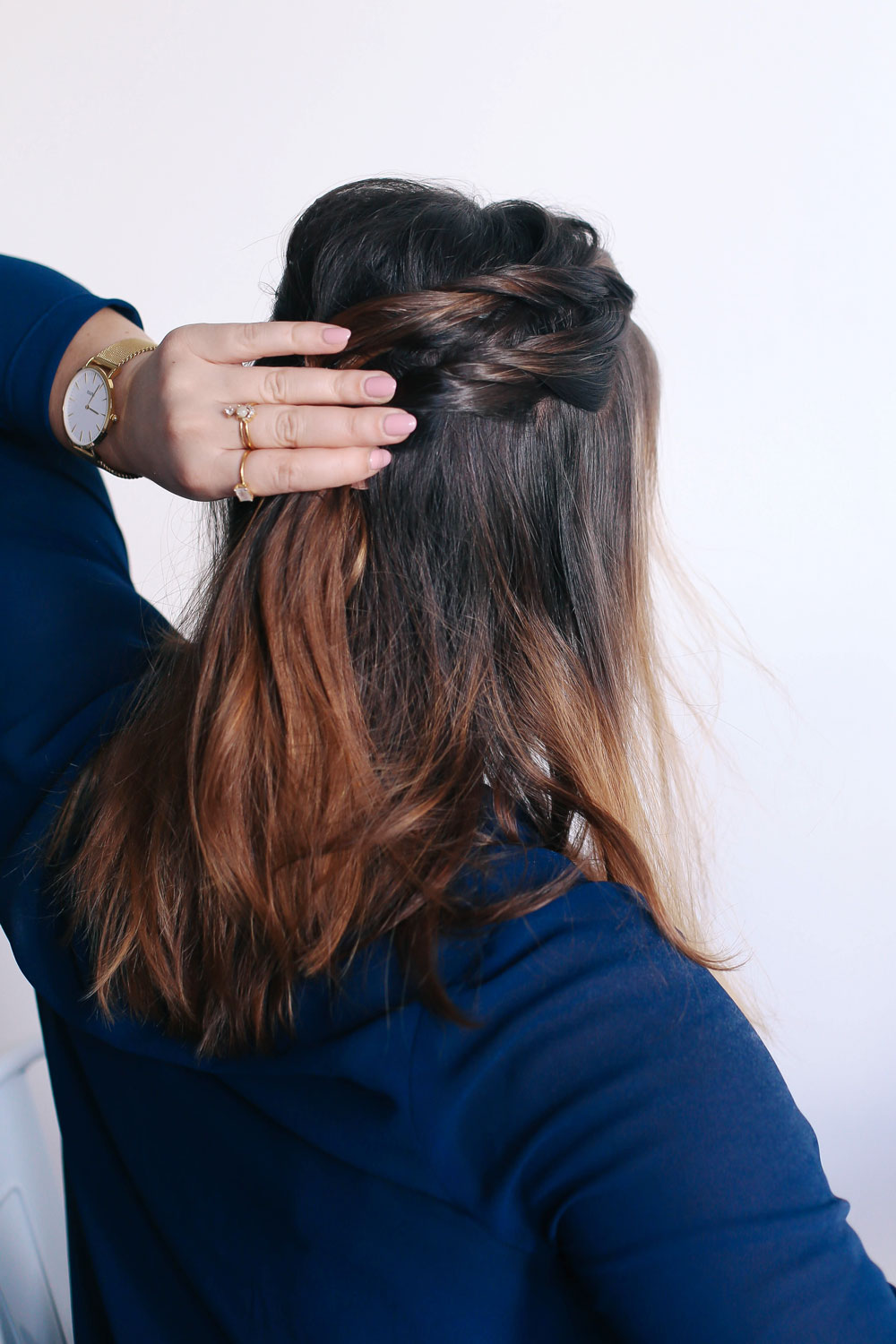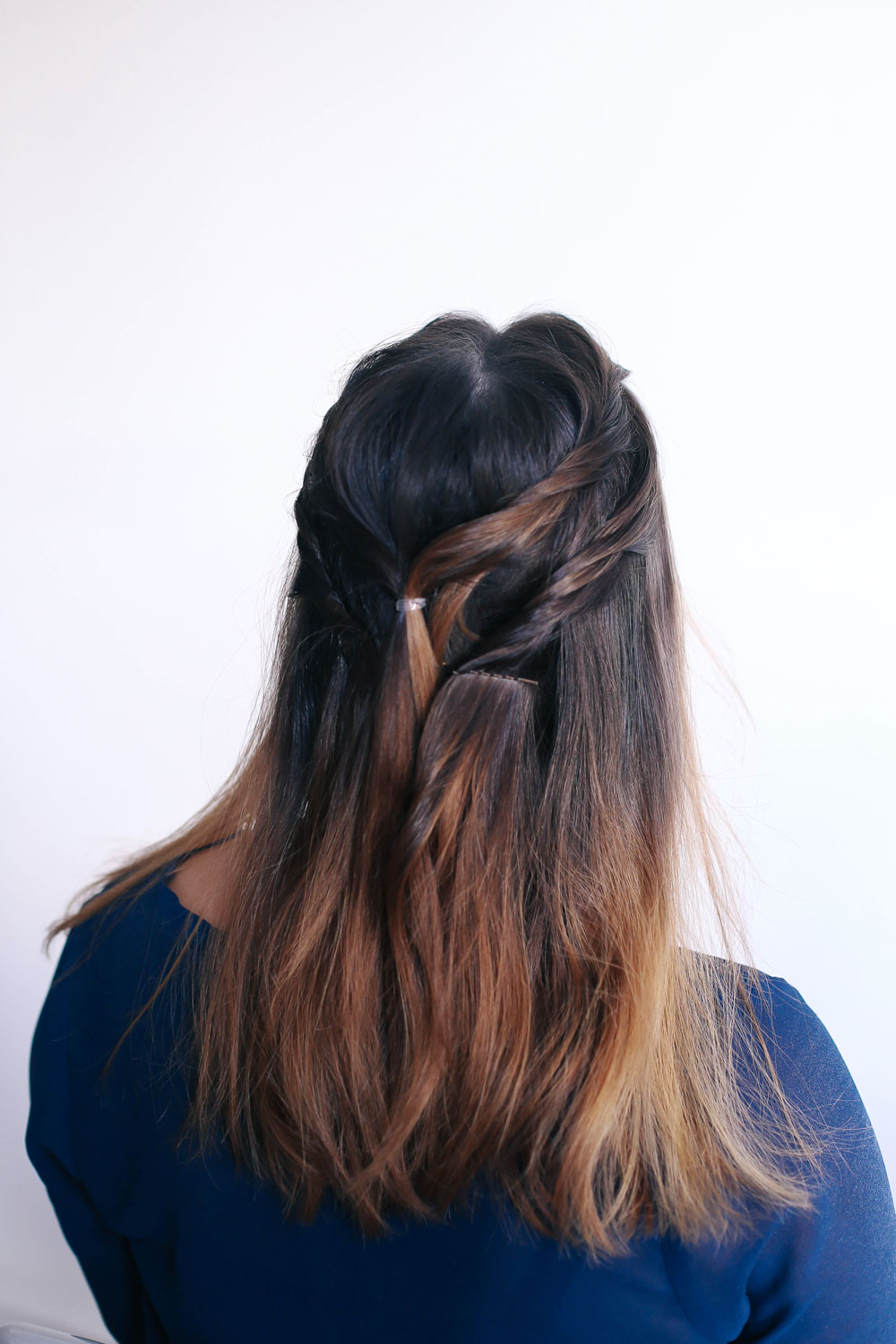 Repeat same process on small section directly below first top sections, pinning both in place directly below at the back of the head.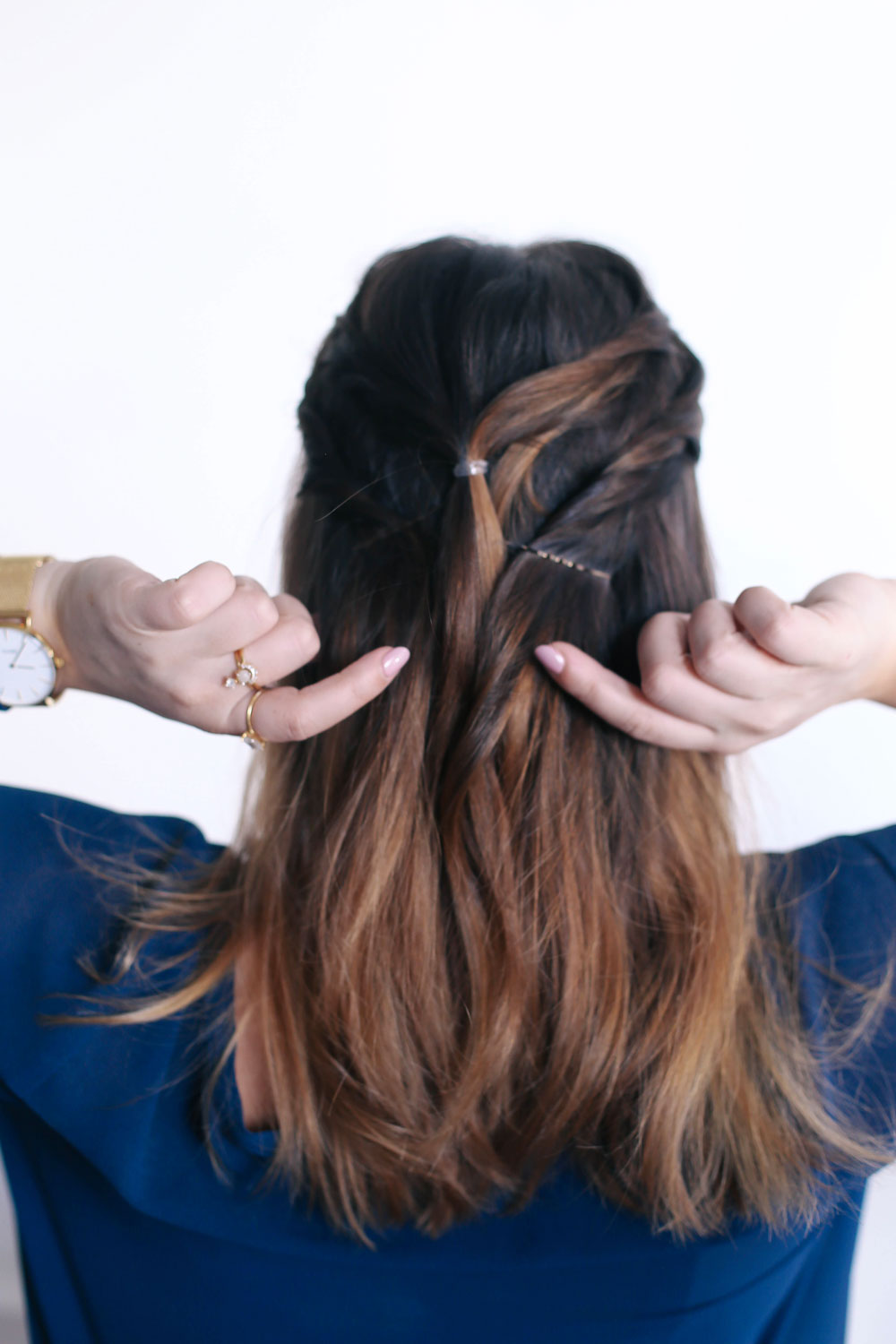 Gather small section at the back (ideally gathering all 4 small sections collected at back) and begin creating a fishtail braid.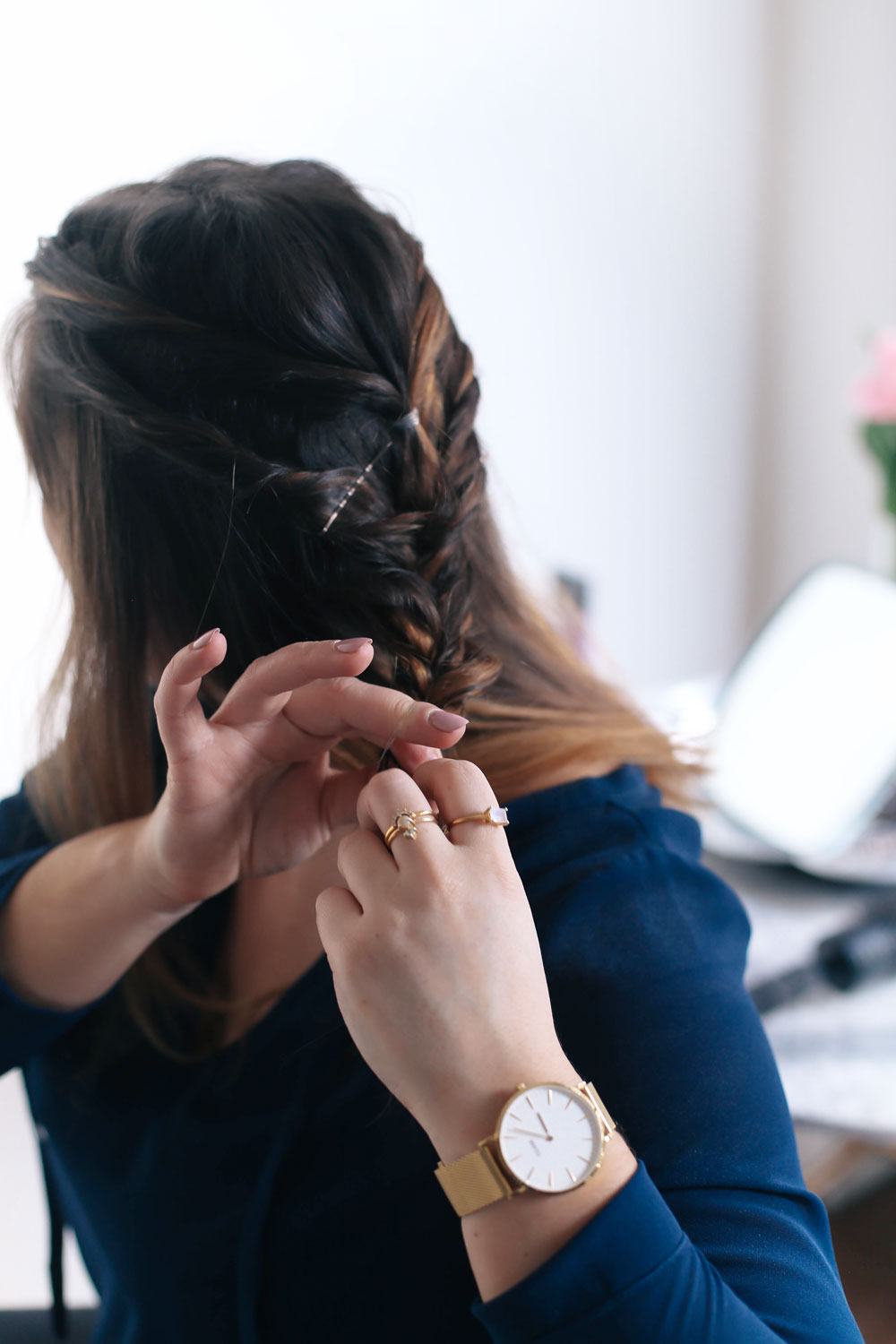 Quick refresher for fishtail braiding: split hair in two and grab small section at outside area, bringing it to the inside of the opposite side. Repeat down length of section and secure with a clear elastic!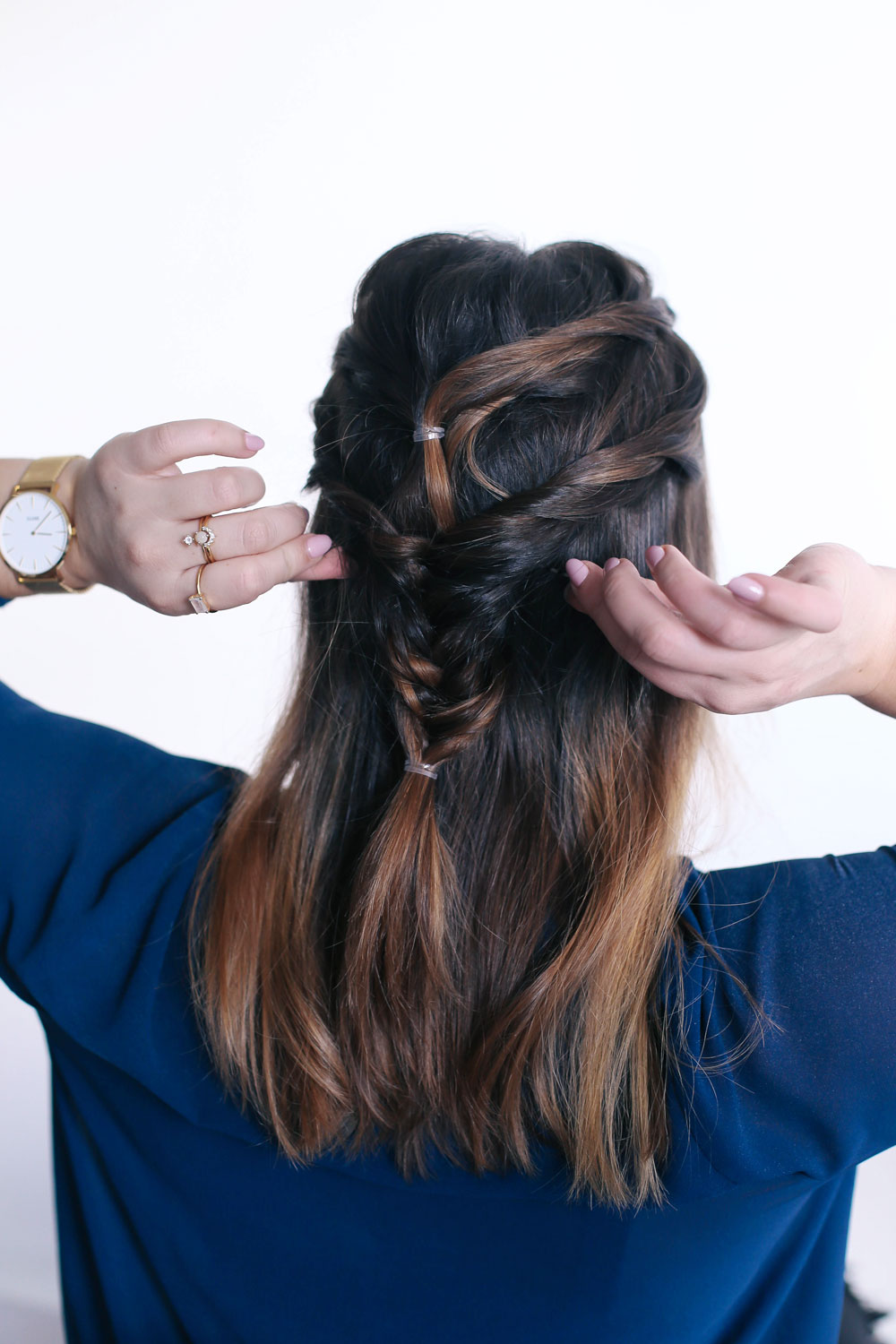 Carefully remove bobby pins.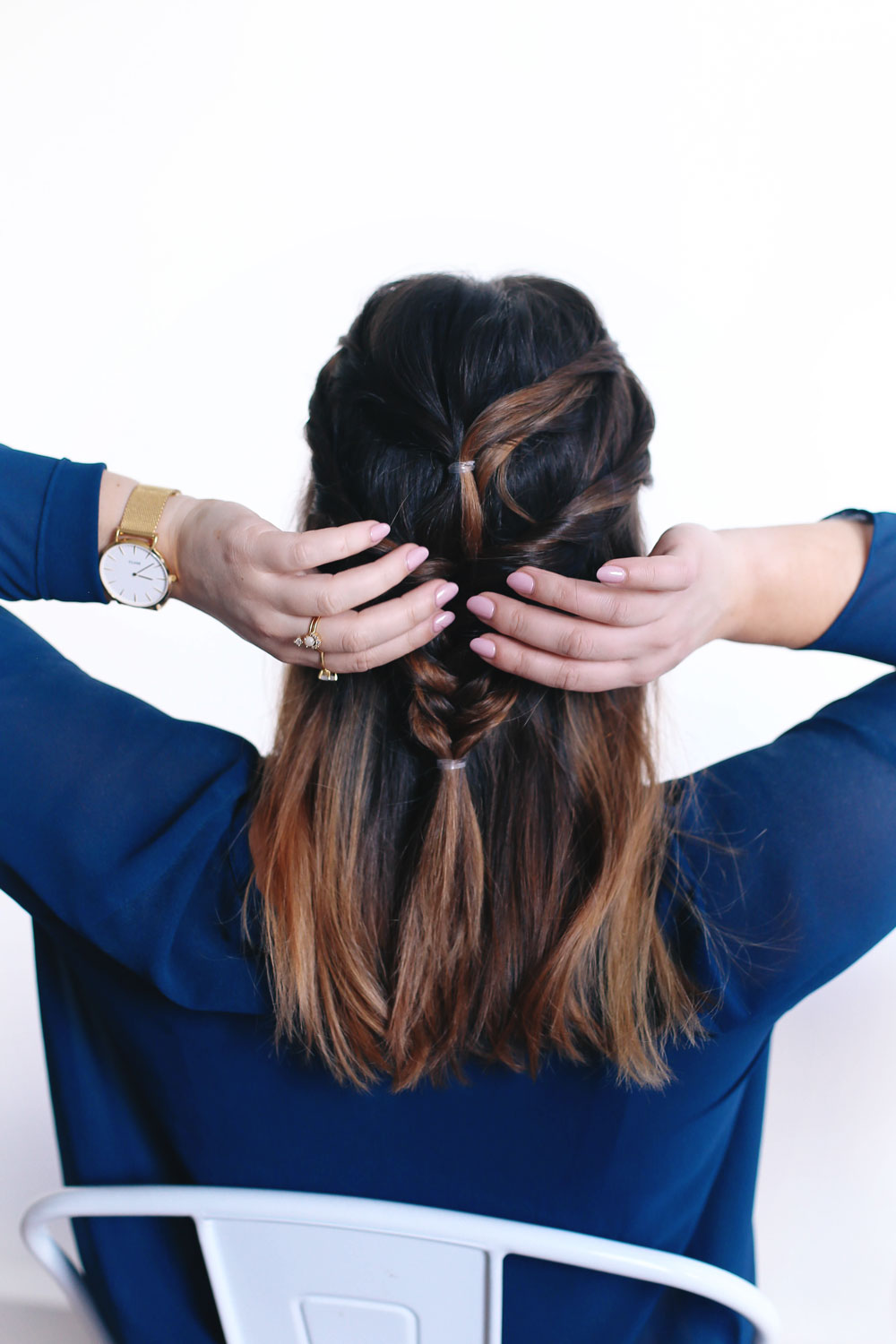 Loosen up braid by gently stretching it to the sides and roughening it up with your fingers.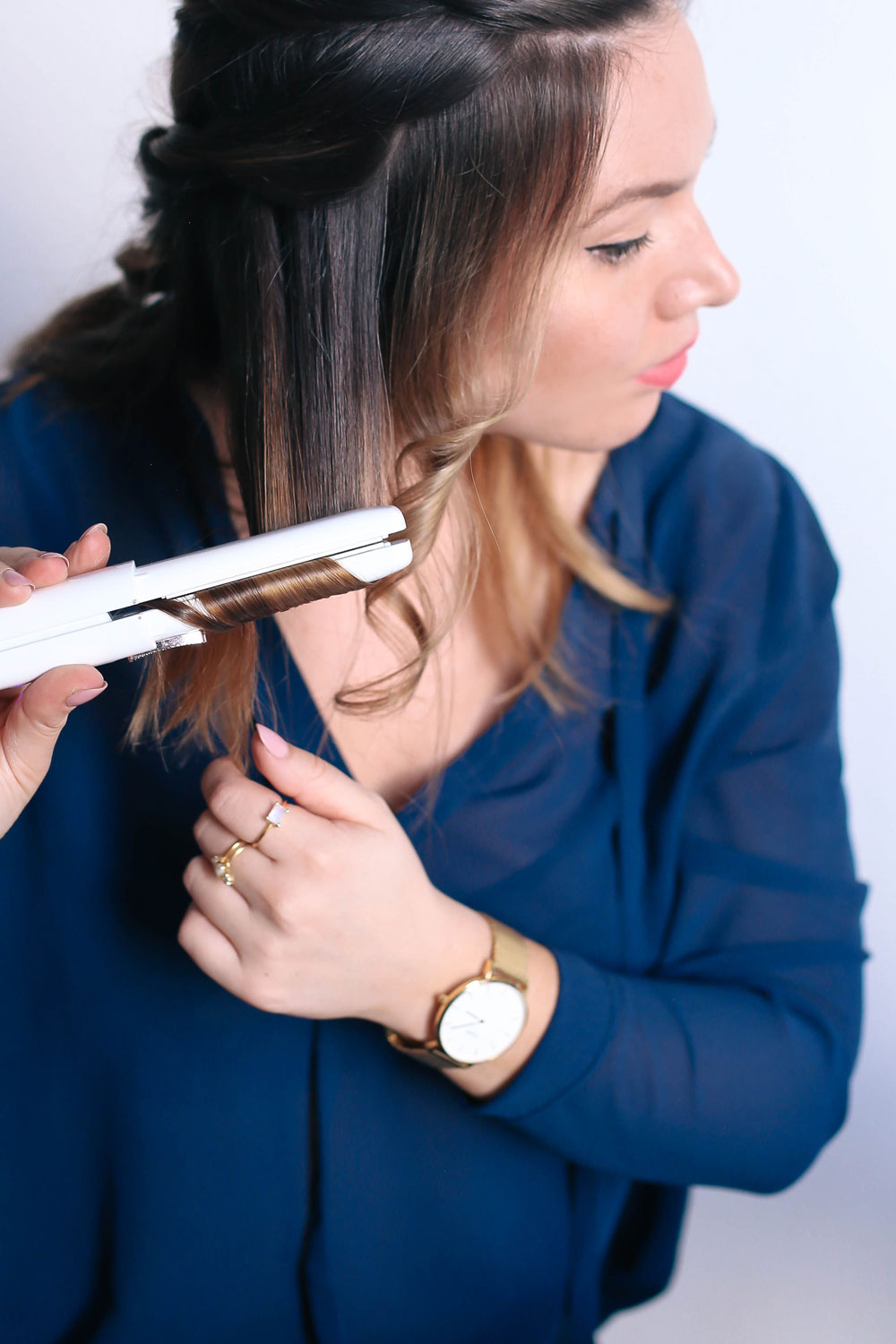 Add some quick curls to the front of your hair, curling away from the face.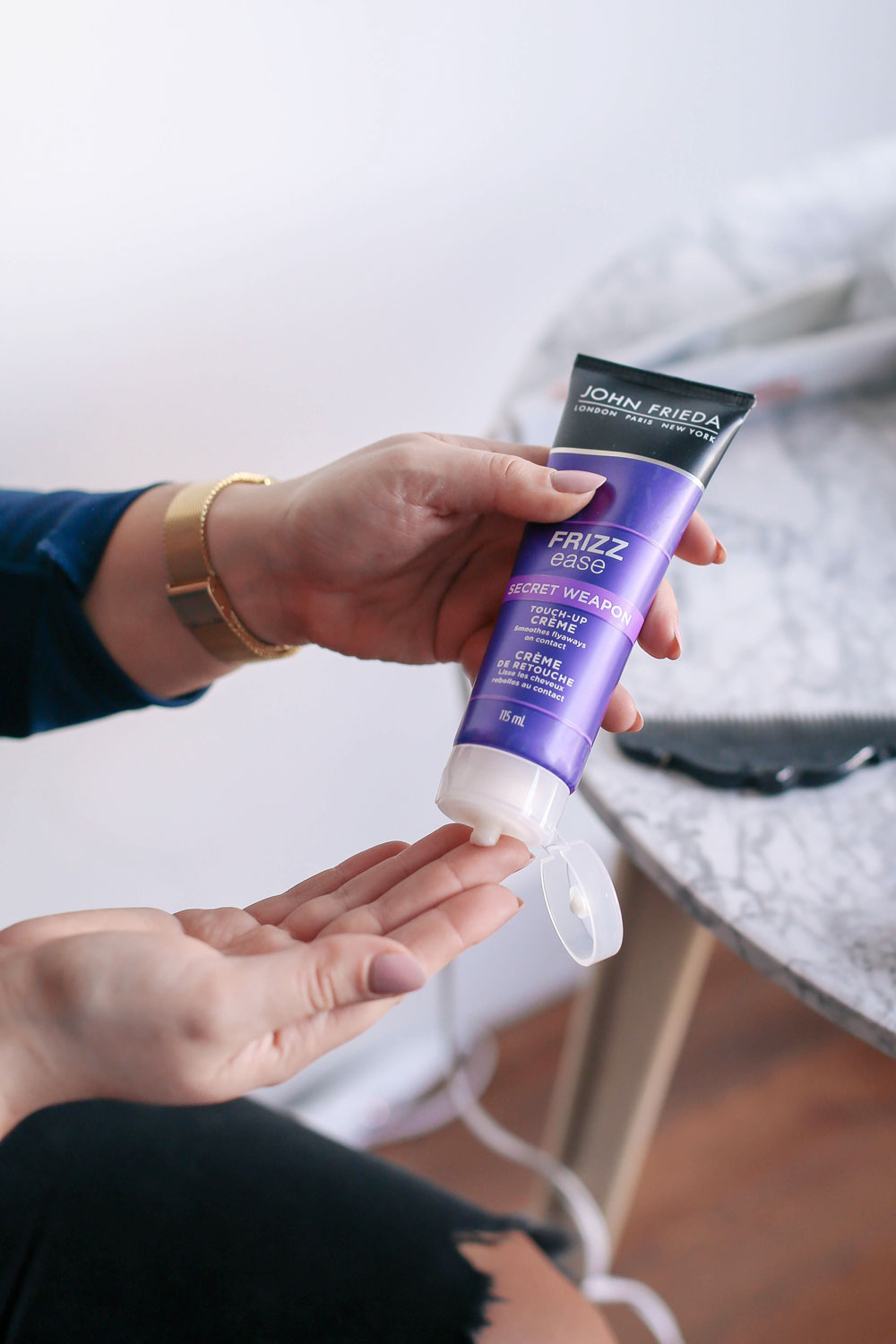 Use Frizz Ease hairspray to smooth away any fly-aways and you're done!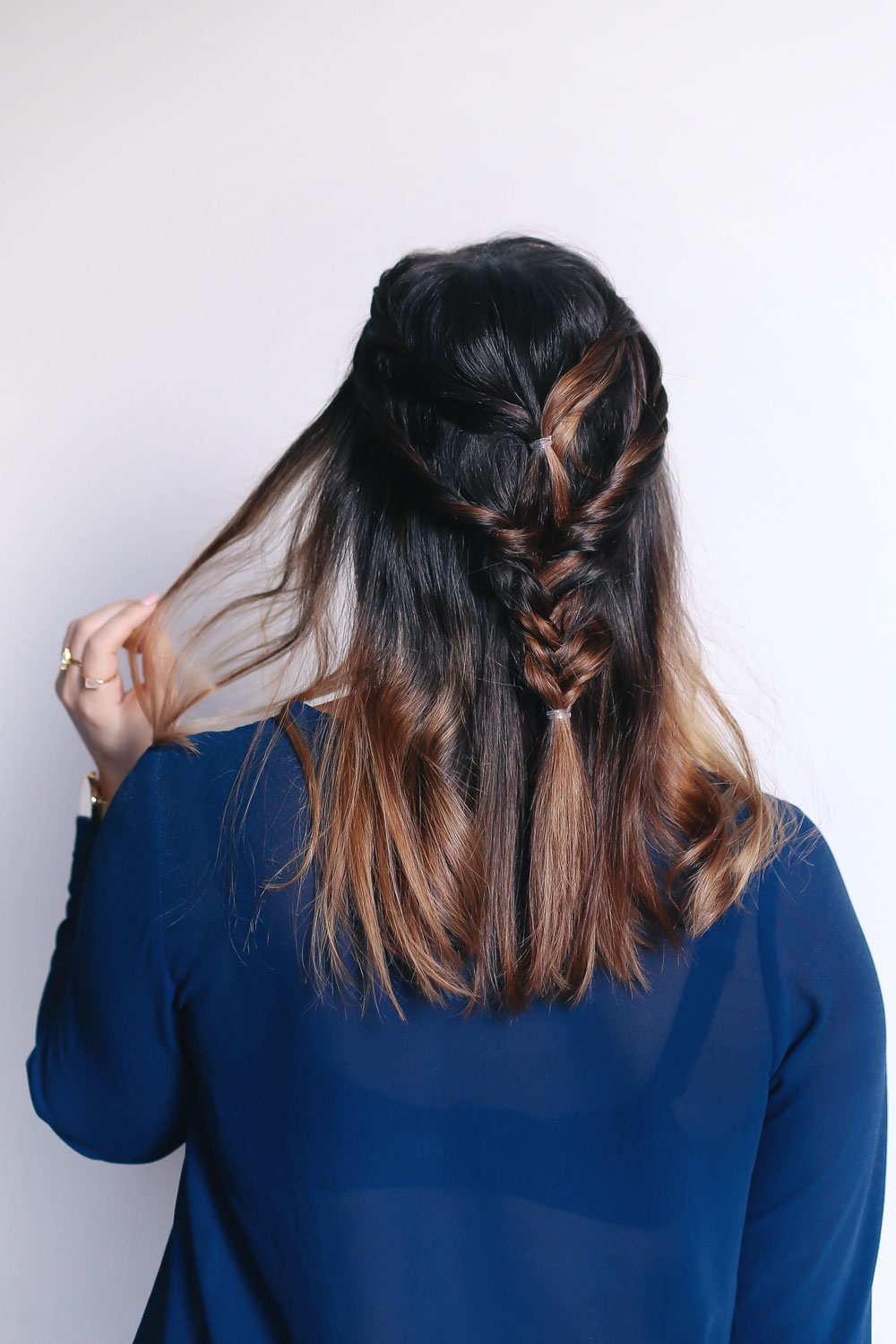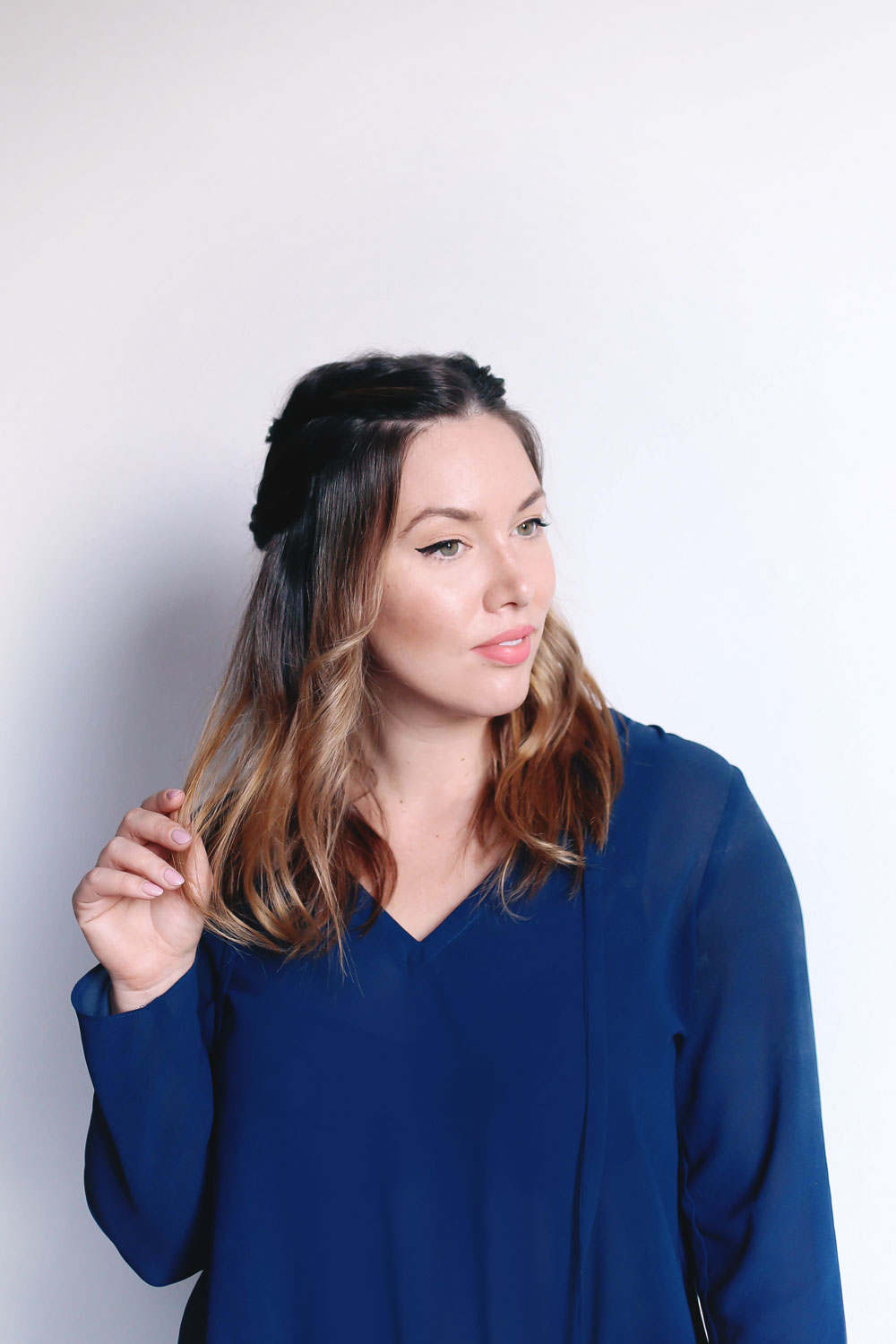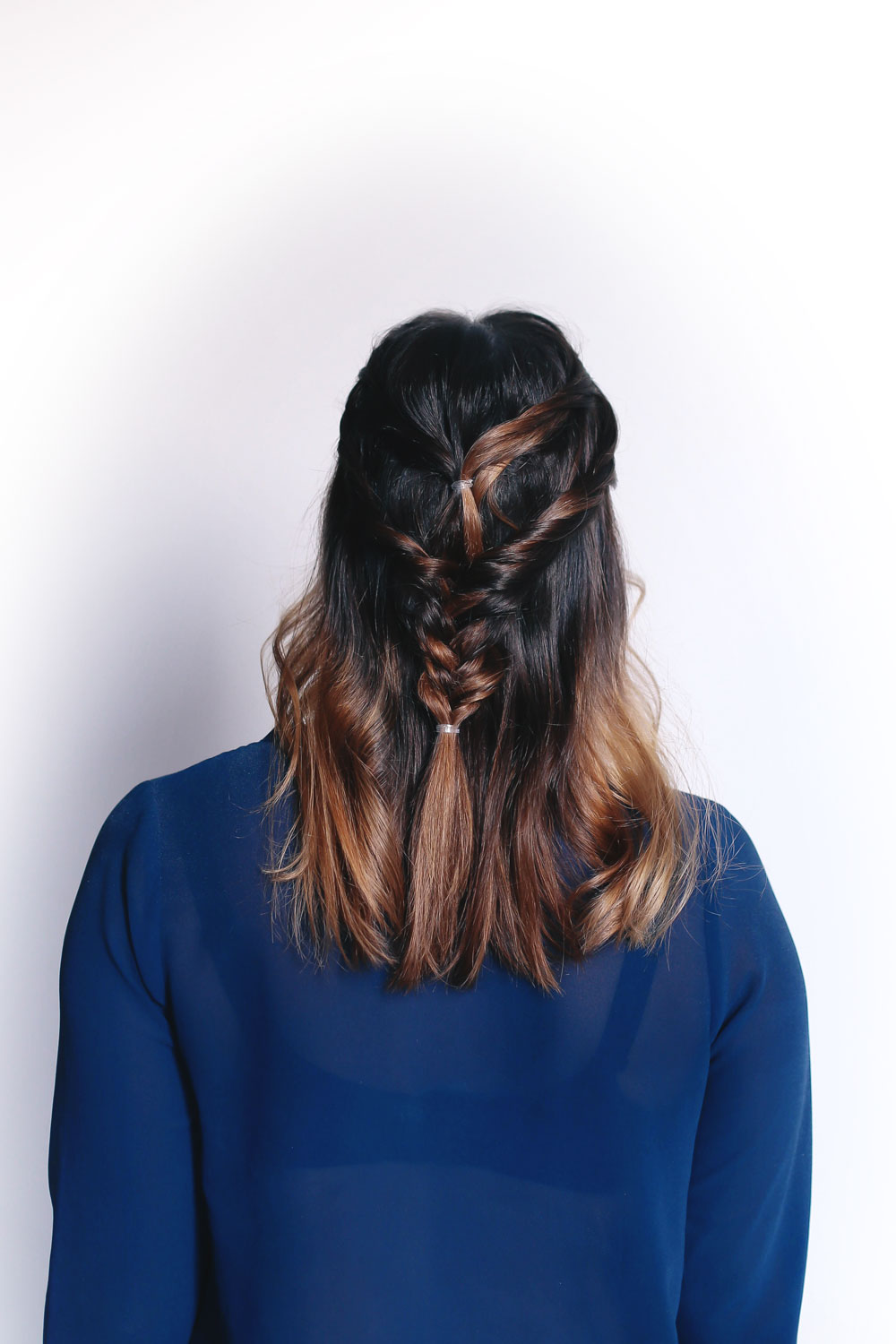 Photos by Alicia Fashionista