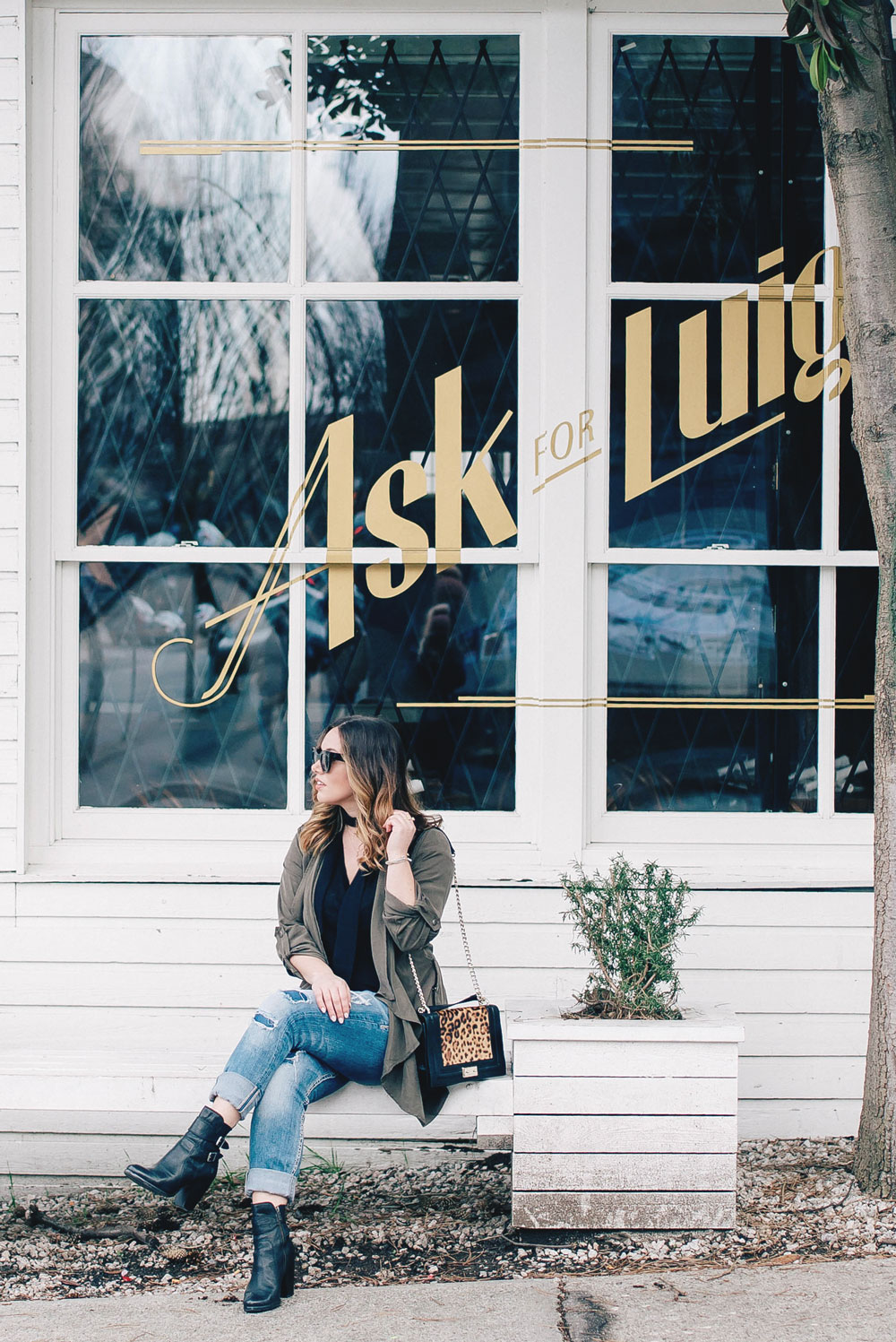 As you guys might know if you read my anniversary post (Matty and I hitting the big 9 years!), we got a chance to finally experience Ask For Luigi! We're both such big foodies and especially after our amazing Italy adventures, we've been trying to get in for weeks on end and were never able to squeeze in before it got way too busy. We finally managed an early dinner and instantly fell in love with the intimate space, the incredible local food and the casual atmosphere. A must!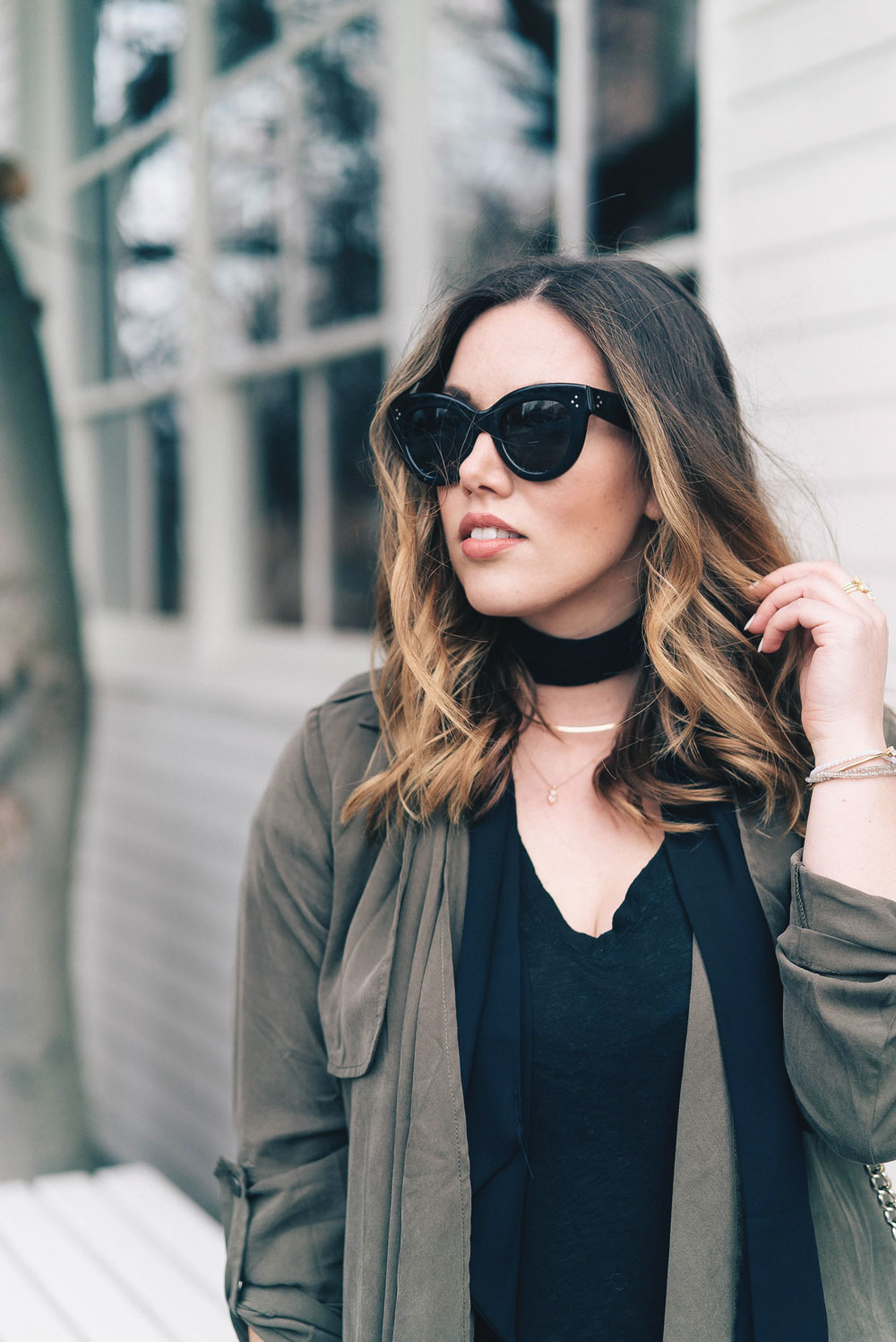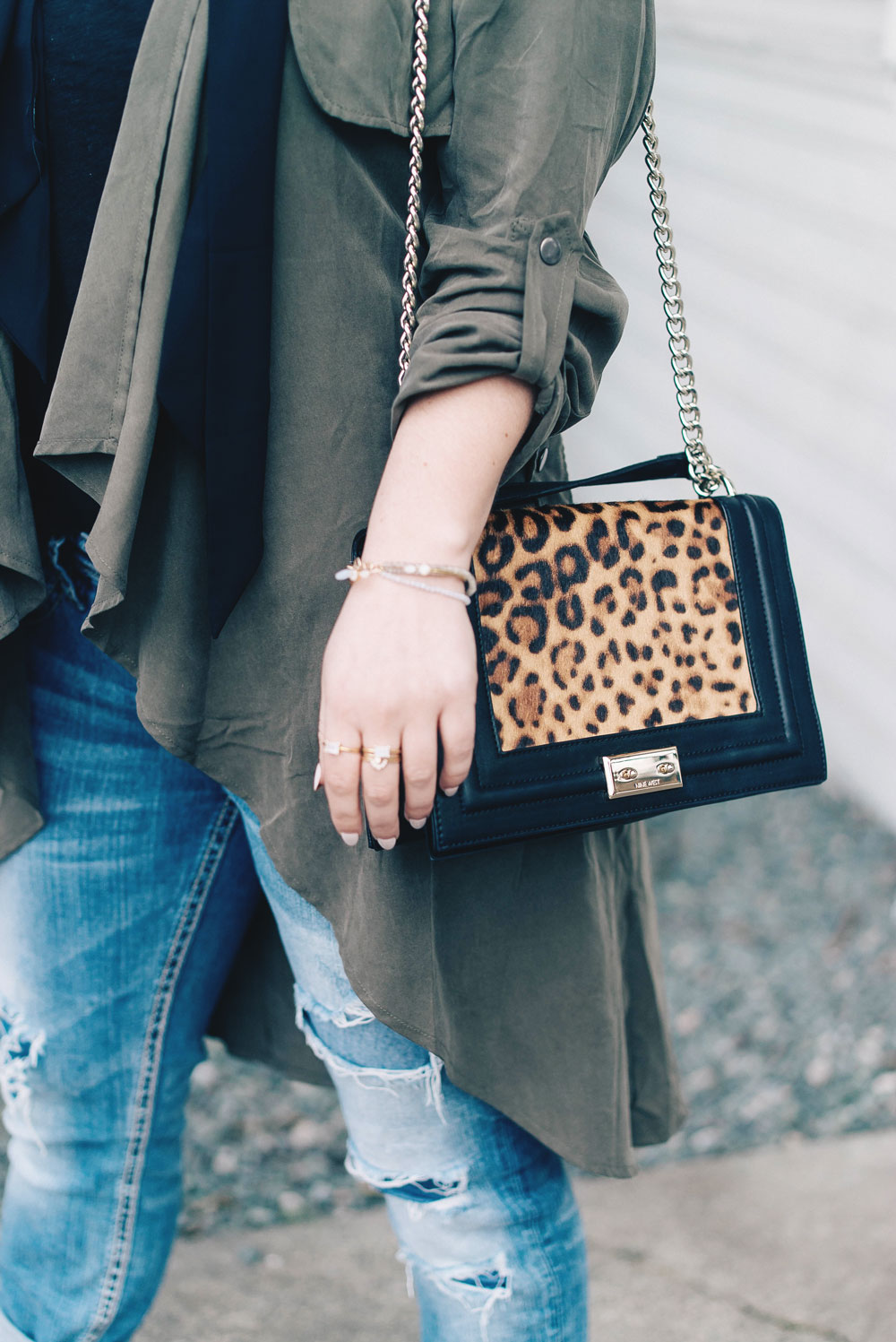 It got me thinking of our other favourite places in the city, and how key date night is period. I feel like especially since we've been together for so long now, taking that time to get out of our routine, dress up a little and get to really talk and enjoy a meal together. It's all we really do when we're travelling and that's part of the reason why our travels together are my fave, and yet it's so easy to bring a little dose of that at home by trying to carve out these special dates!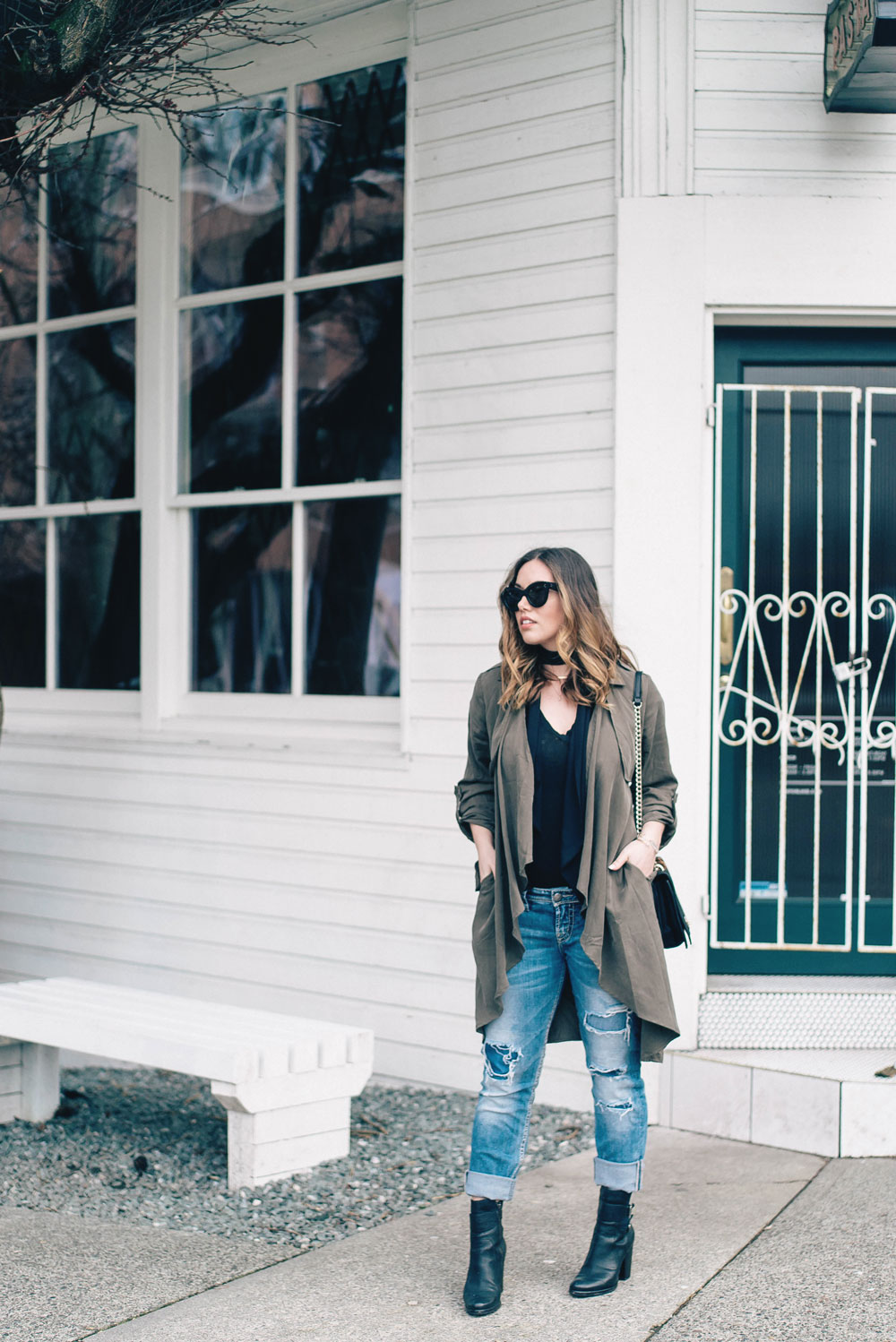 In no particular order (with Ask For Luigi included in here, of course): Chambar for its elegant yet casual vibe, the Diamond for an amazing pre-dinner cocktail, Bao Bei for incredible Chinese with an edge, West for a stylish meal (and right near both the island and on South Granville, a centrally located spot for movies, plays and comedy shows!), and right near us, The Farmer's Apprentice, which is just good food through and through!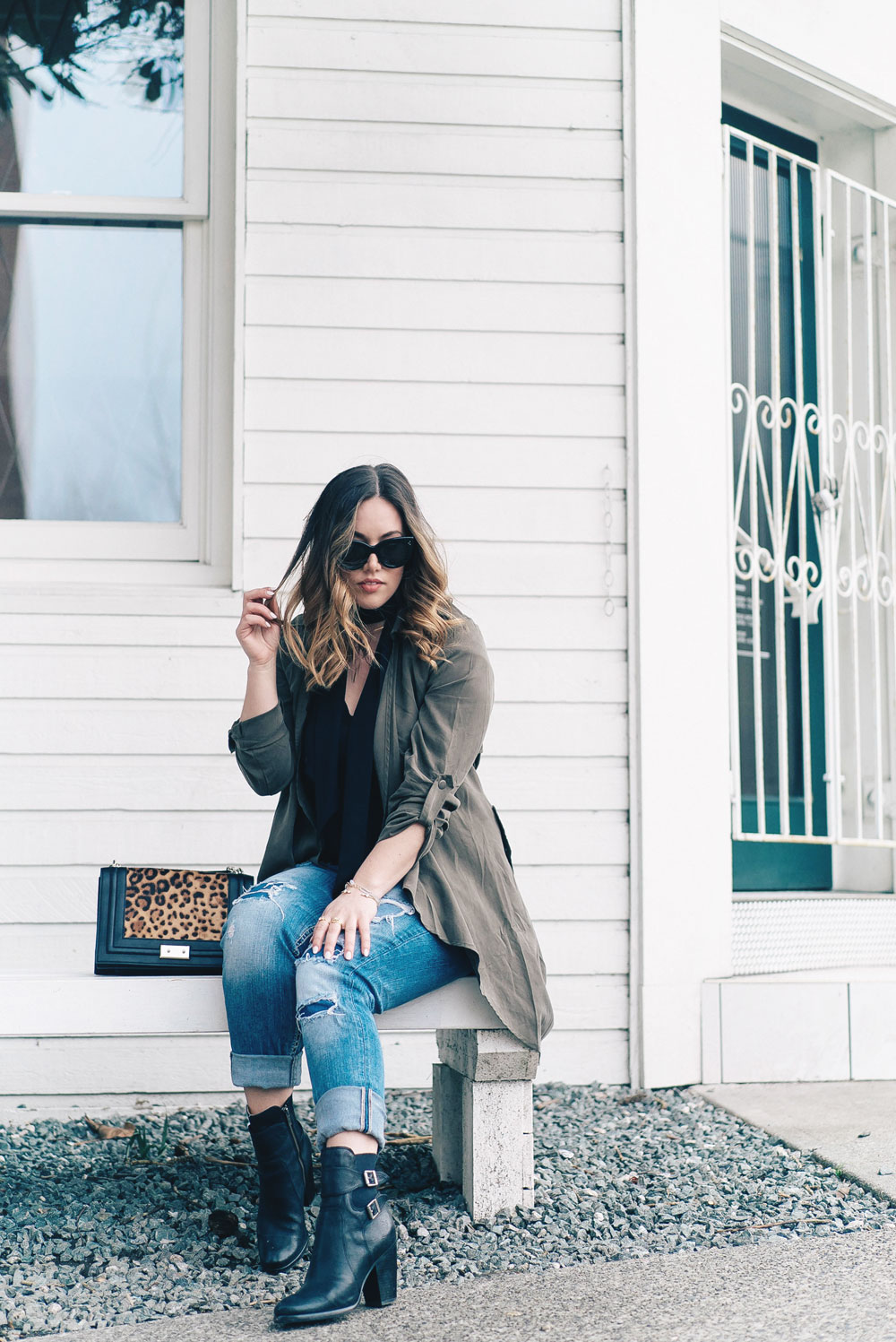 Now for date night style! This is obviously a more casual look but I love the idea of making a transitional look from outside to inside centred around one of spring's perennial trends: the trench coat! My amazing intern Allison pulled together an incredible roundup of spring trends to be on the lookout for (can't wait to share more of these with you soon!) and the updated trend coat was right at the top of the list.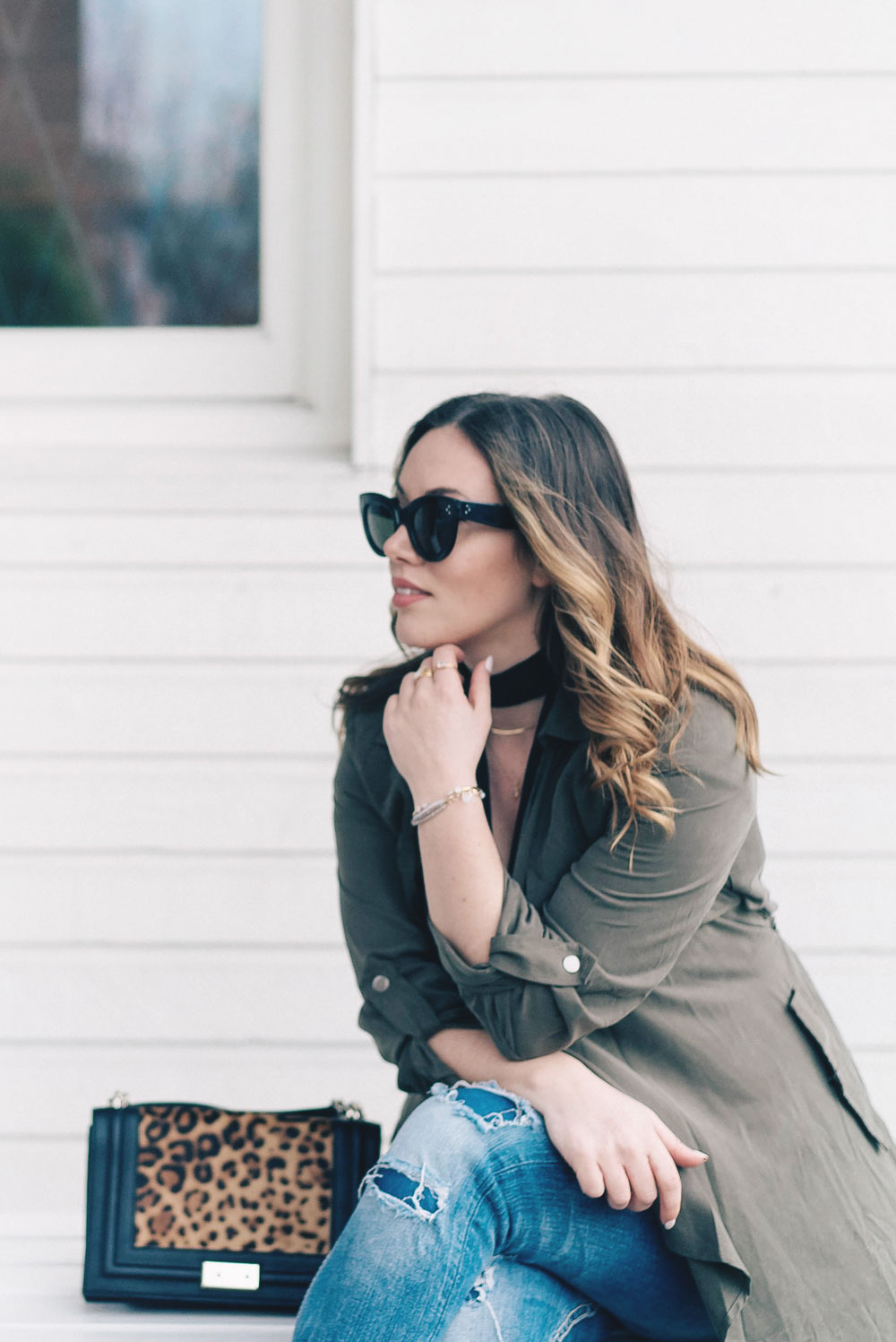 First of all, while classic camel is always a must and beyond timeless, I feel like this is really the year to adventure into different neutral territory, or even to consider a couple key tones as new spring neutrals (think powder pink!). This Lovers + Friends trench from REVOLVE is such an easy piece to wear but its olive tone is such a refreshing change up instead of the usual black, grey or camel.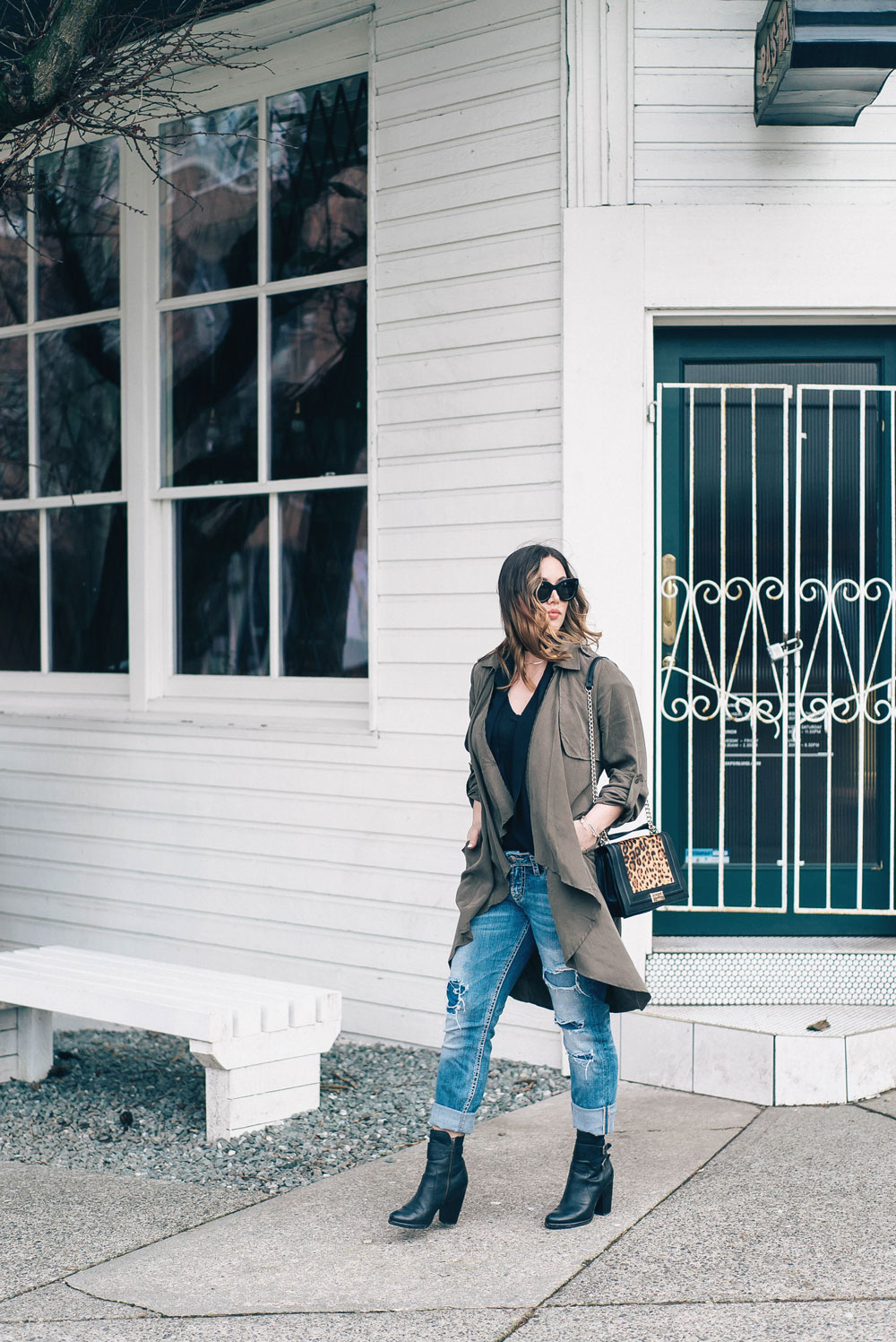 My usual go-to with trench coats is skinnies, pumps and a striped top but I love the casual-cool combo of boyfriend jeans and a slouchy V-neck! Worn with some killer ankle boots (these Frye ones are deceptively comfy!) and a pop of animal print via a bag (as seen in my spring transitional video here), the look is definitely date-night worthy but still really casual—perfect for those locations that are more casual and relaxed.
I know the skinny neck scarf already had its day in the sun last year but I'm not over it—it just adds such an easy effortless cool to any look and I especially love it layered with necklaces, like Leah's choker + necklace combo worn here.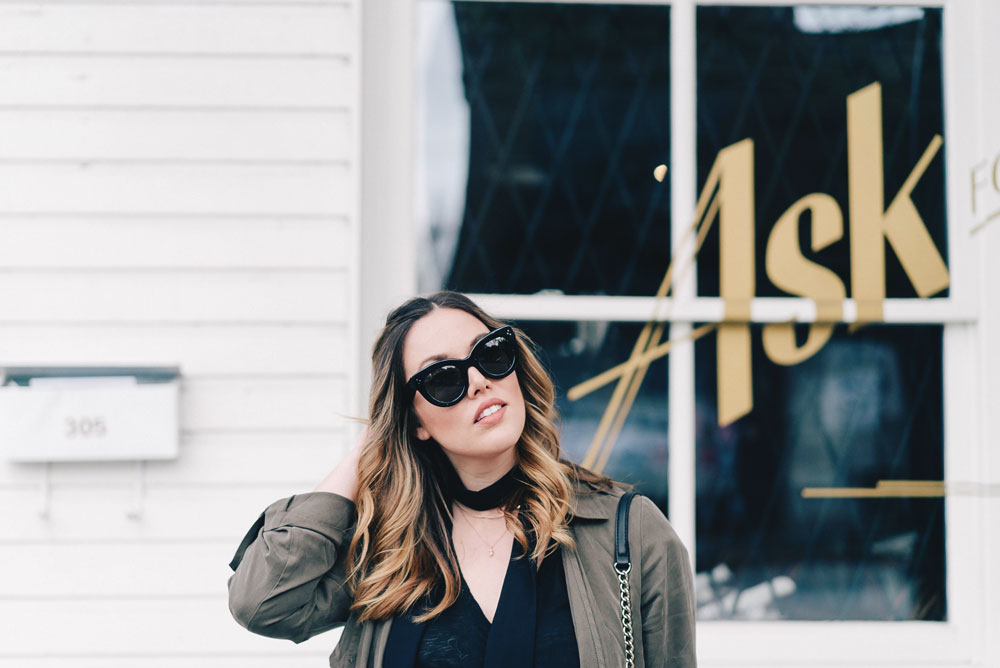 If you have a more formal location in mind, just update this look by ditching the jeans and shirt for a little black dress, or a floral piece (more on that soon), which I find always goes so well with olive tones! Love that you can even do a day-to-date transition by wearing this original look and then swapping out for those dressier pieces for the evening!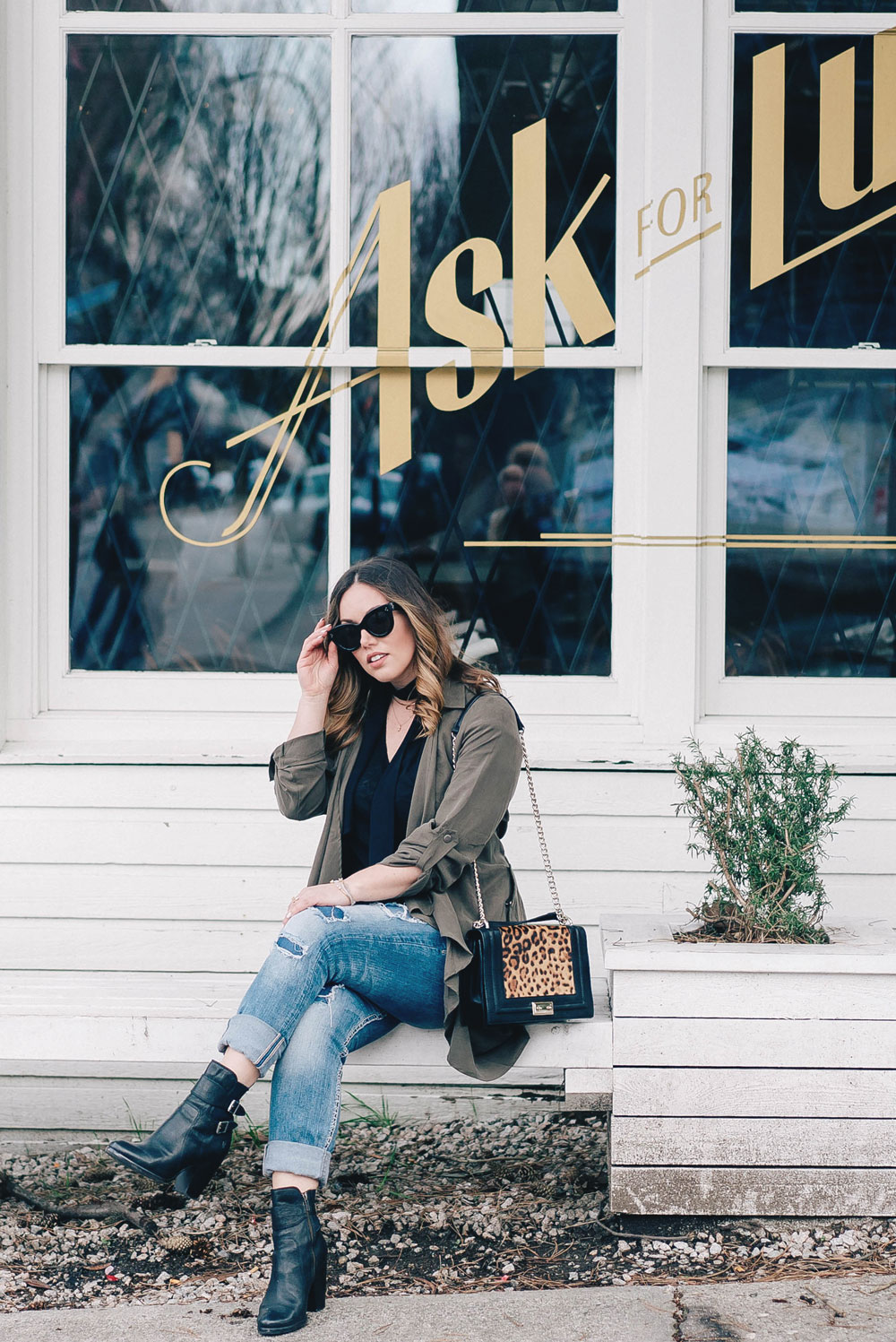 Any other style requests, just let me know in the comments below! I'll also have an as-worn-by-____ ongoing series coming soon. I feel like I'm always exchanging inspo screenshots with my friends of killer looks as worn by Gigi, Kate, Jessica, Aimee, etc and never really then put in the work of deciphering how to wear it IRL so if you have any celebrity or blogger style you'd love for me to focus on, let me know!
Photos by Ainsley Rose