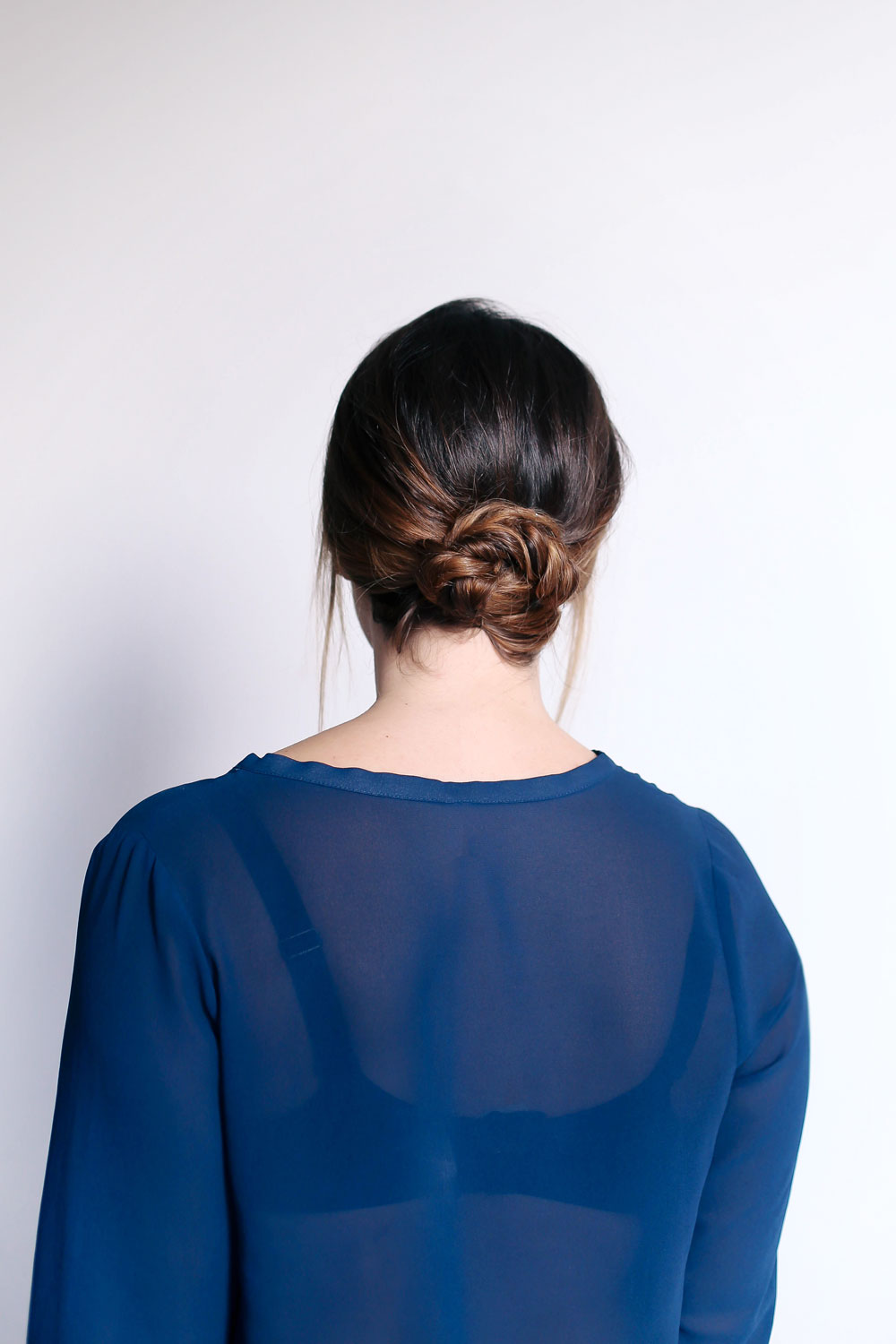 So excited to share my third and final second-day hairstyle today! This one's a favourite because it is quite frankly so easy, and truly versatile too. This chic and effortless Fishtail Knot is as perfect for an elegant night out (strapless cocktail gown and ear climbers would be killer with this!) as it would be for a workout-to-errands session (the braid actually helps keep hair secure and with a quick spritz of John Frieda's Luxurious Volume Dry Shampoo, you could get away with a quick body shower to race off!). The addition of the fishtail knot just adds a touch of visual interest and really plays up the tones of your hair, so regardless of where you're off to, this is an elegant and beyond easy style to pull your look together.
First things first though, if you missed my first two styles (the Quadruple Knot and Double Layer Crown Half Up) in partnership with the John Frieda brand, you'll want to see them here and here, respectively. I'm sharing more deets about the Brilliant Brunette Visibly Deeper collection in both too, which has been absolutely critical to all these tutorials—to really pull off these beautiful looks you've got to have life and depth to your colour, and I love that on a daily and weekly basis (using the shampoo/conditioner and colour deepening treatment, respectively), I've been able to really add richness and deepness to my natural brunette tones! Finally, I've also got a video above breaking down the full three looks—keep it on file for the future! But now onto this tutorial, using the amazing line-up of essential John Frieda products!
What you'll need: John Frieda Luxurious Volume Perfectly Full Volumizing Mousse, John Frieda Brilliant Brunette Visibly Deeper Collection (or blonde/red depending on your hair tone!) for regular in-shower colour intensification, bobby pins and a clear elastic band (or a thicker one for your initial pony depending on hair thickness).
Steps:
I'm working with second day hair but just make sure I suds up in the shower the day before with the Visibly Deeper Shampoo & Conditioner, doing the in-shower treatment (ideally at least once a week) to really bring out my colour.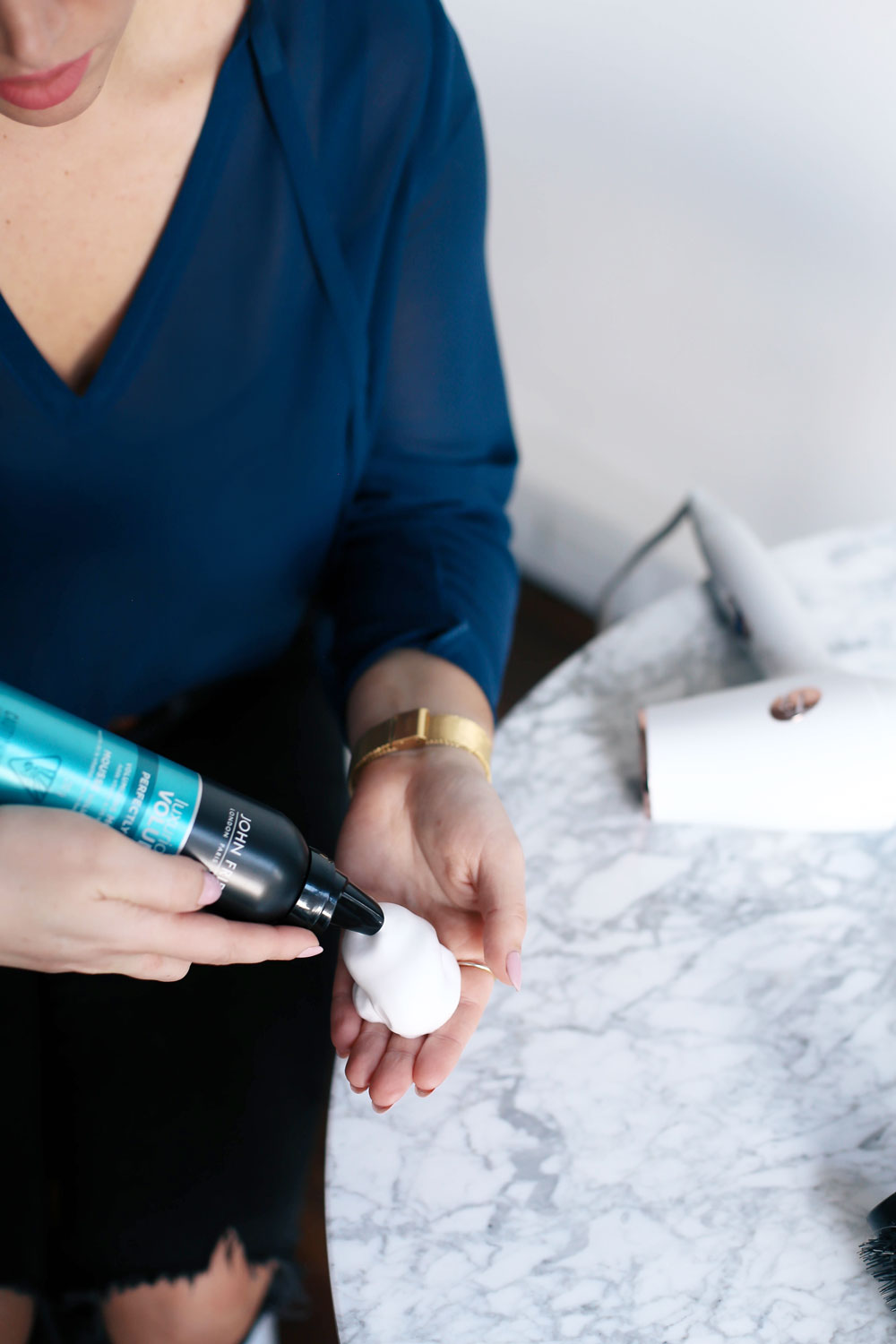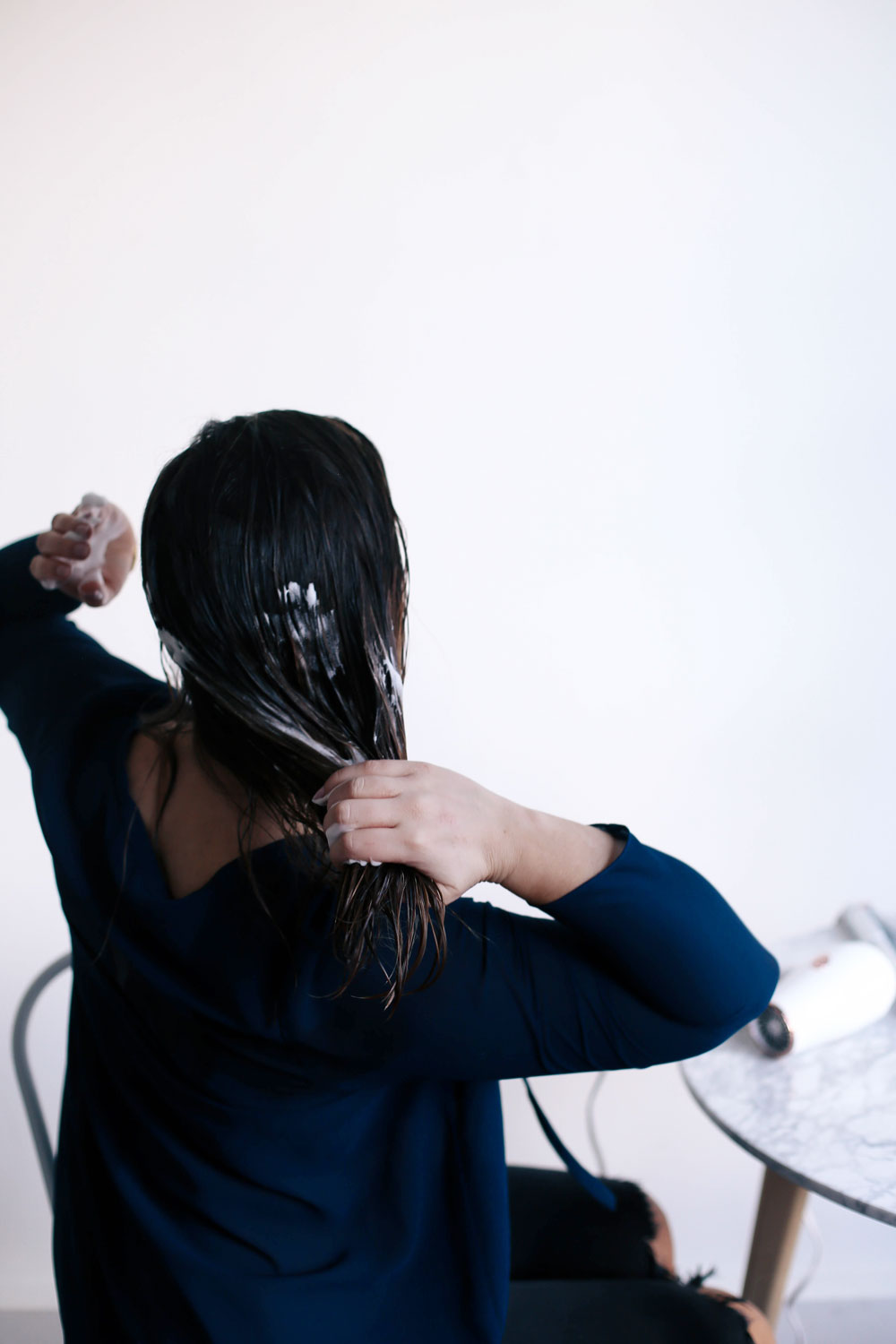 This step is optional but since my hair is fine and can disappear in a knot, I'd really suggest quickly rewetting your hair and applying the mousse, using about a palm full of mousse and dispersing evenly through damp hair.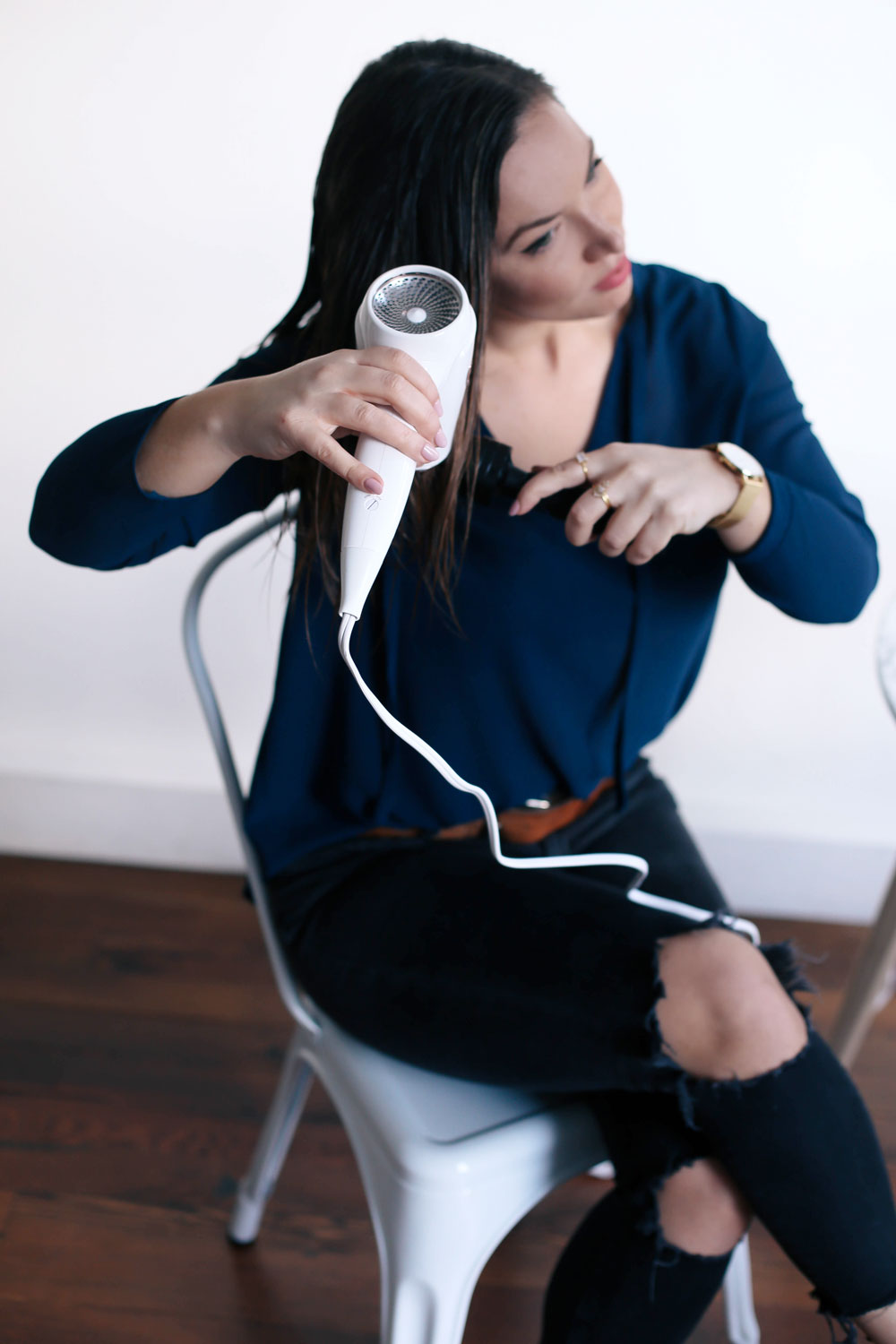 Brush product through your hair then do a quick blowout using a round brush for extra volume, lifting at the roots—continue until fully dry! I love to always do an extra spritz of John Frieda's Volume Dry Shampoo to add extra volume!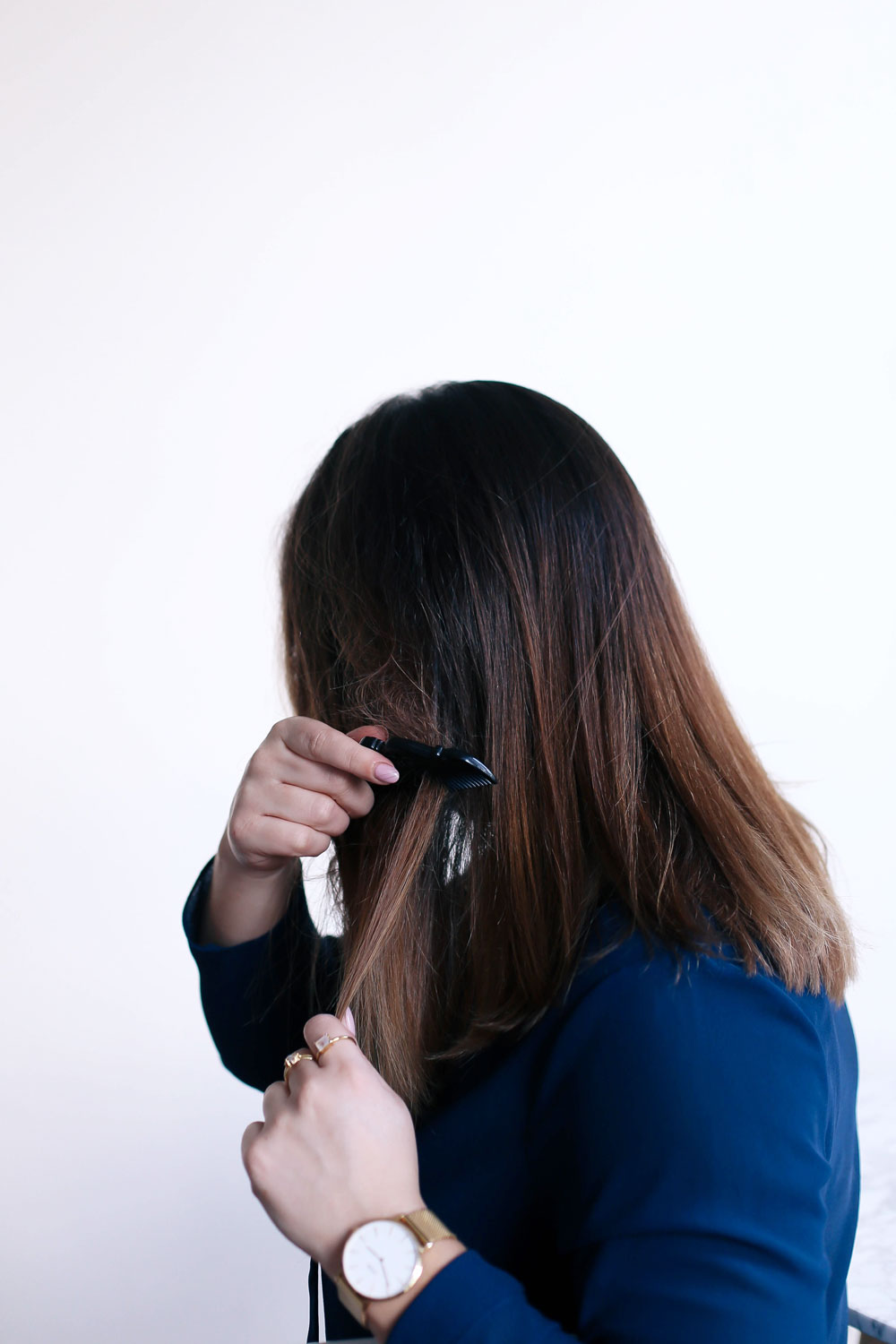 Tease hair gently on lower half to give a bit more hold.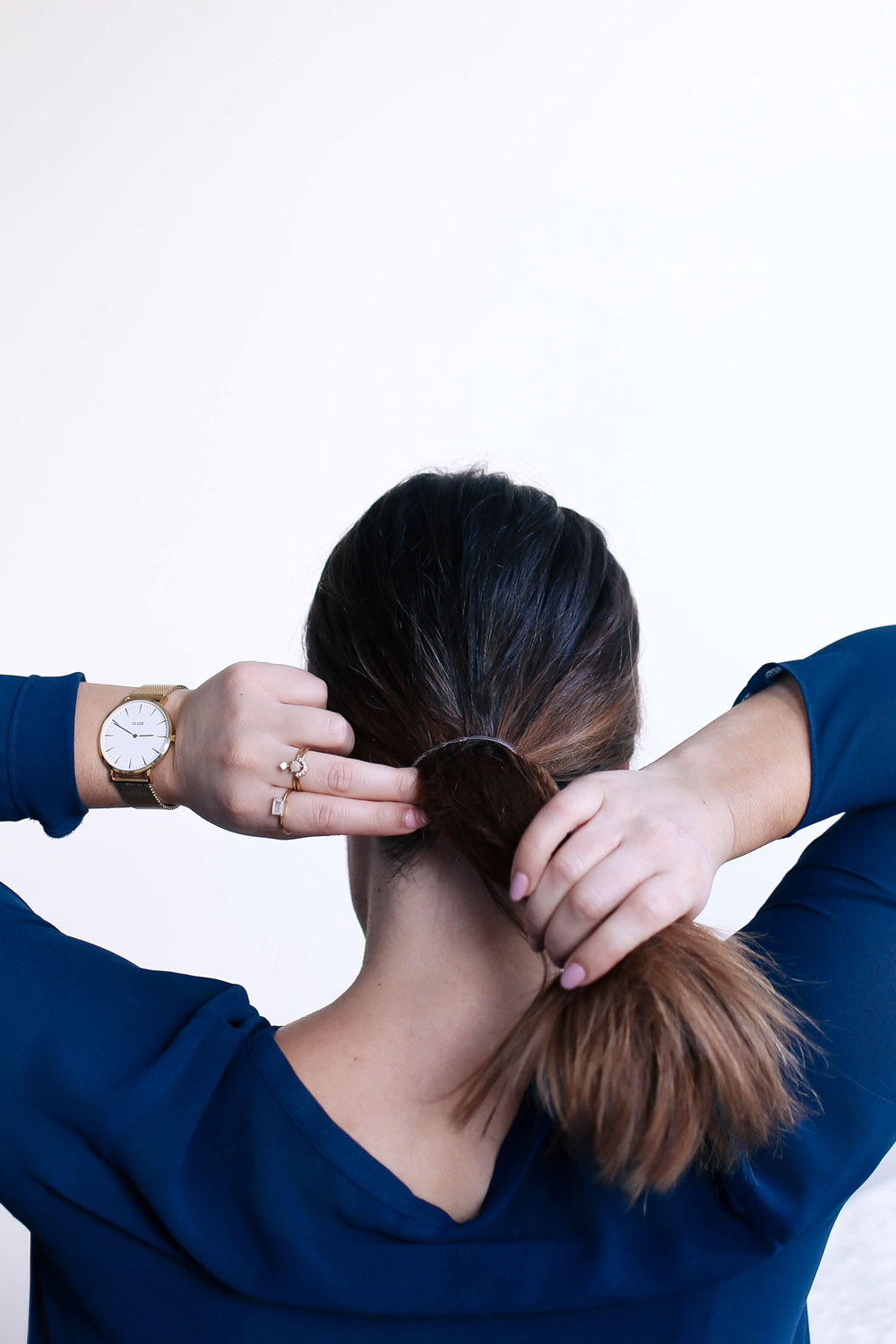 Secure hair at base of neck with a clear elastic band (or if you know your hair is too thick, use a regular elastic band as this part will be hidden!).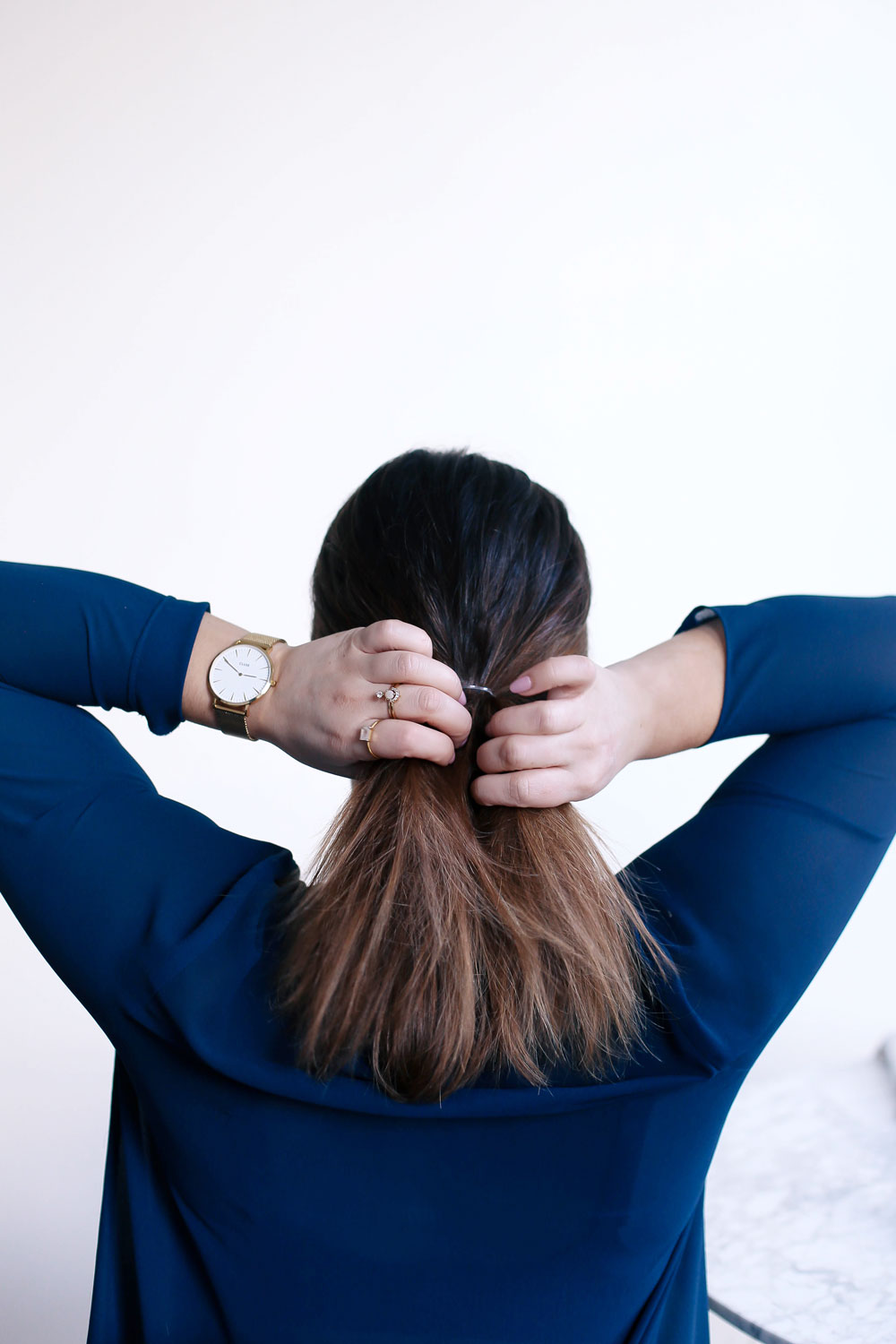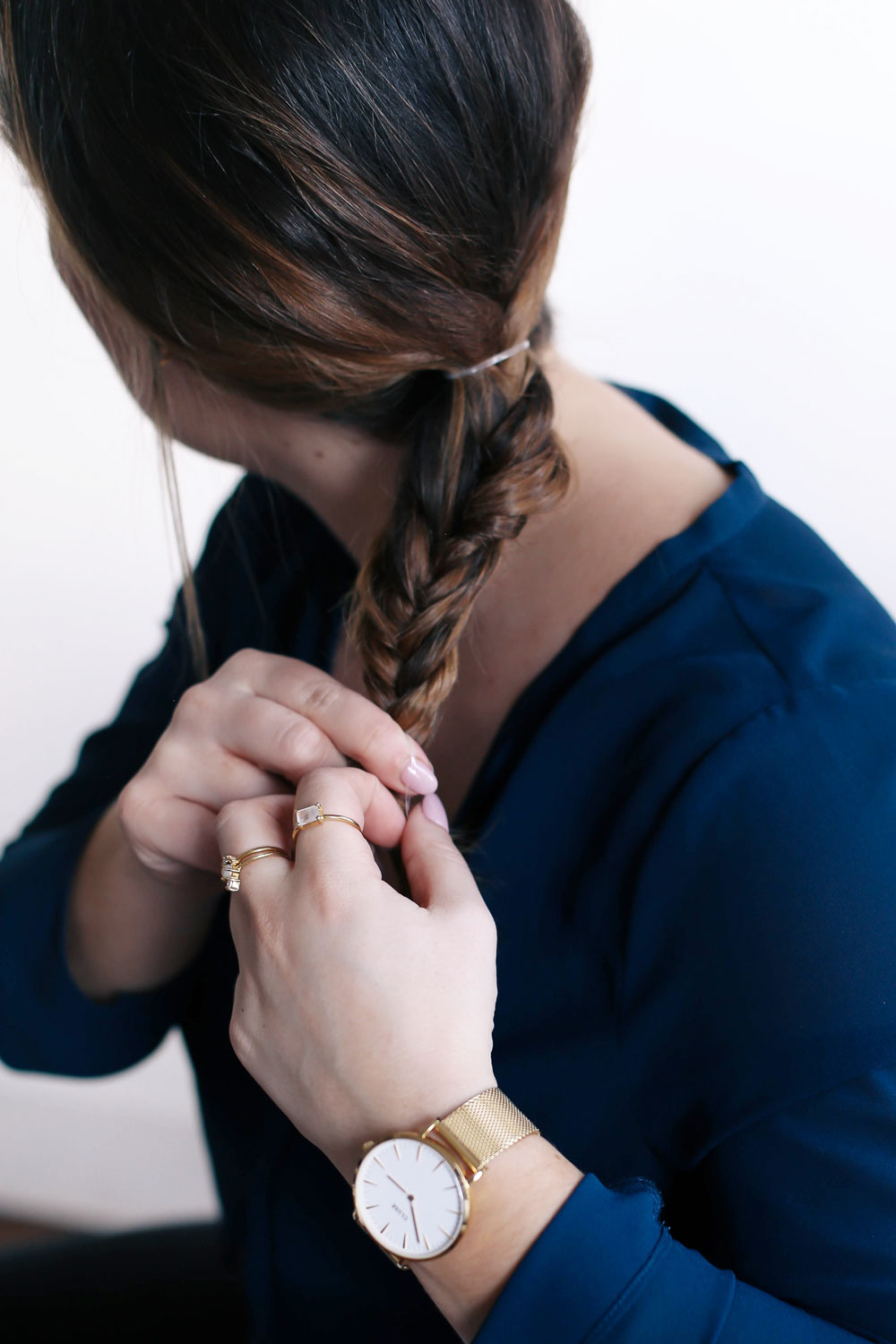 Part hair in half and begin creating a fishtail braid right down to the ends (refresher: to fishtail braid, take small sections from the outside of one section and add it to the inside of the opposite side, alternating and repeating until fully completed!).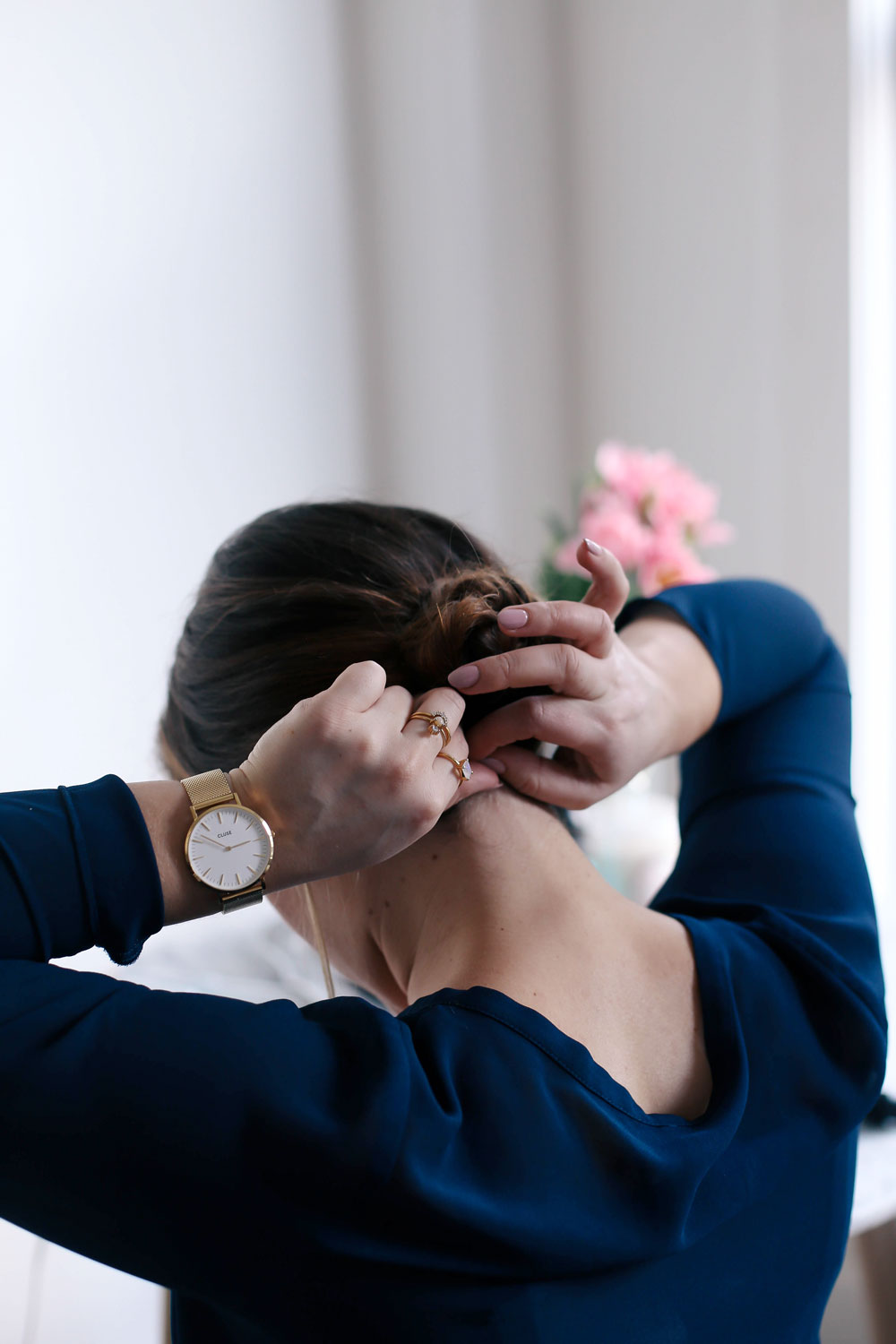 Roughen up braid a touch and then start looping around the base of your pony, pinning in place with bobby pins.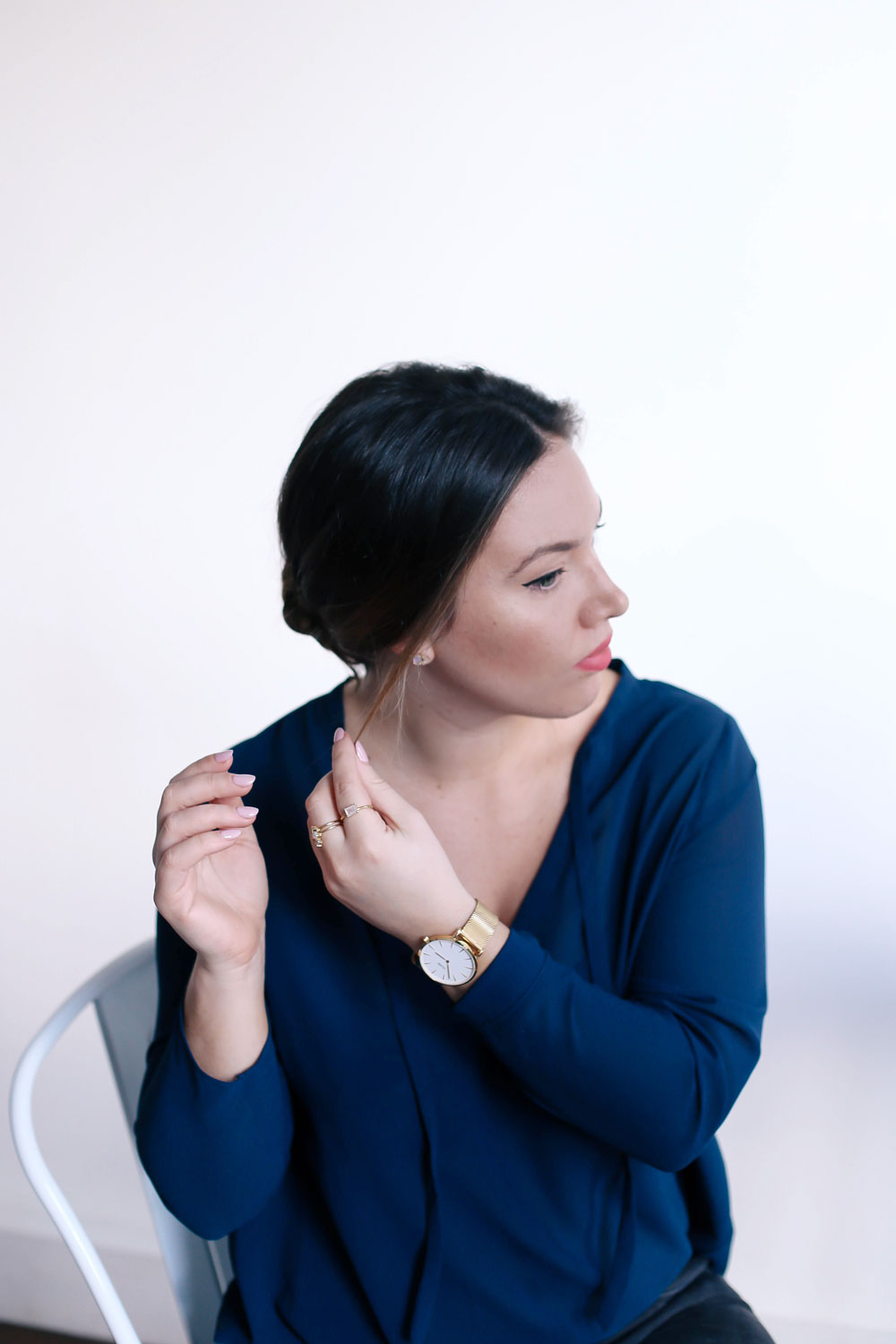 If going for a more effortlessly undone look, loosen a few face-framing pieces around your face.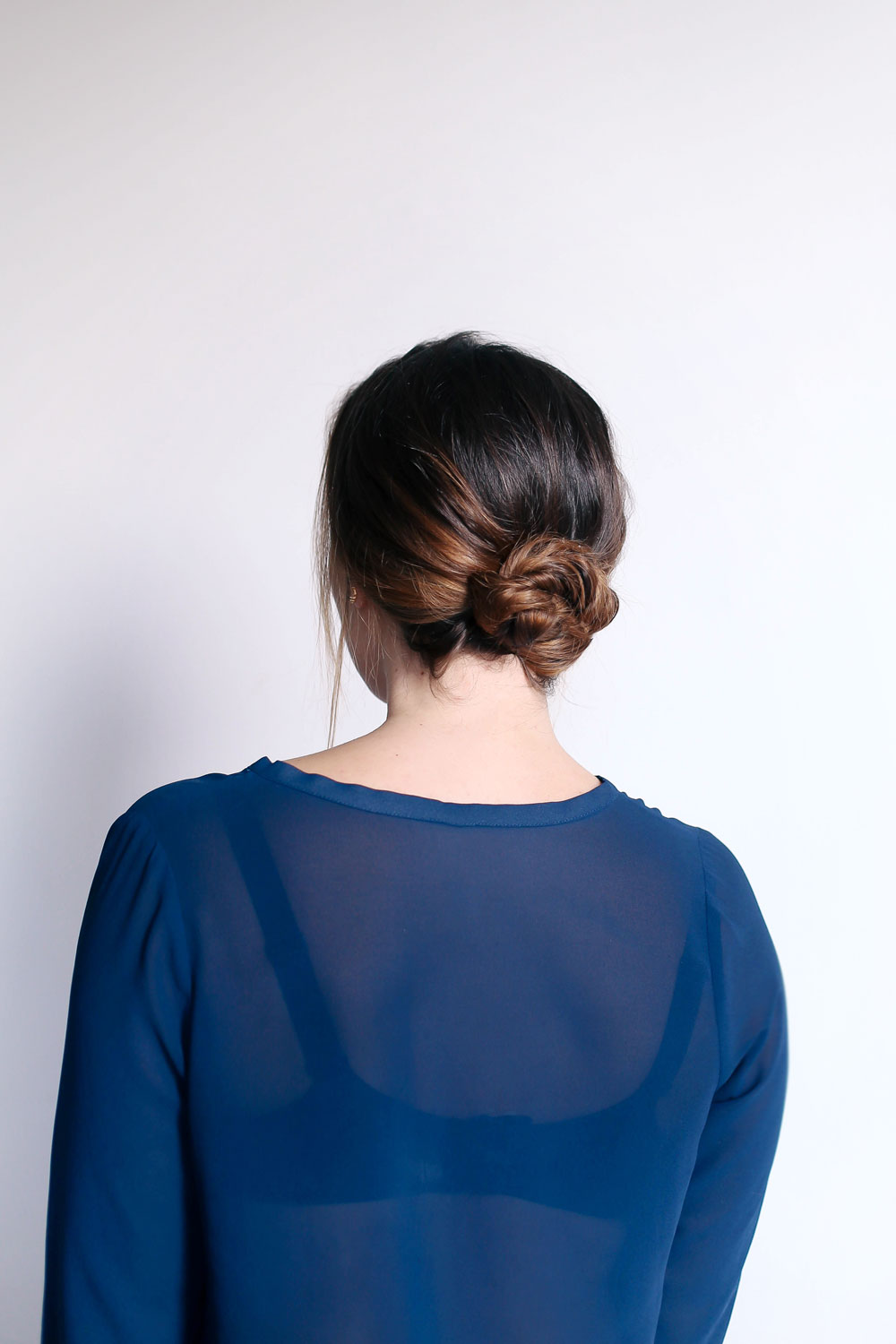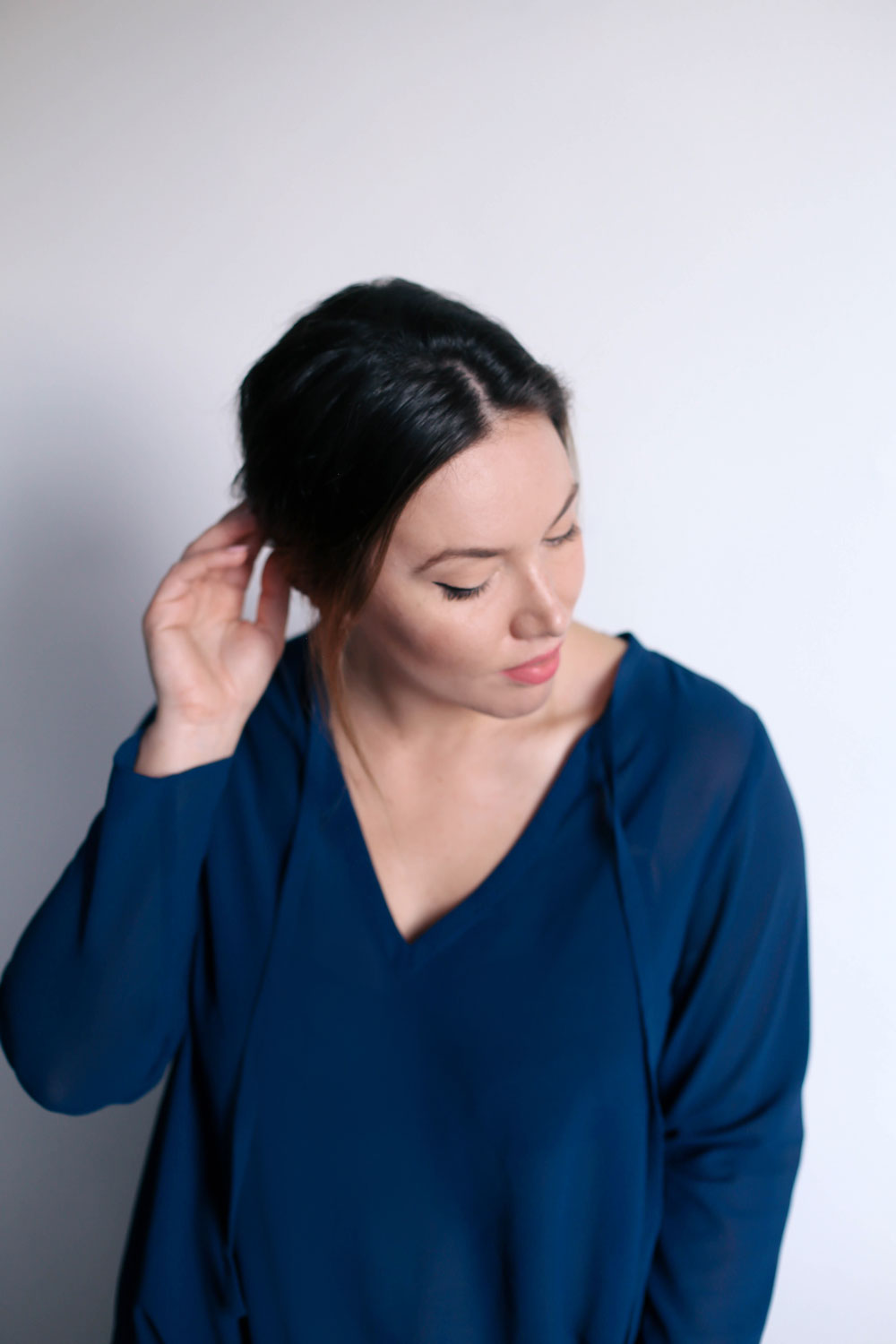 And that's it! If you have any more requests for hair tutorials, please tell me in the comments below! Love creating this kind of content for you guys!
Photos by Alicia Fashionista