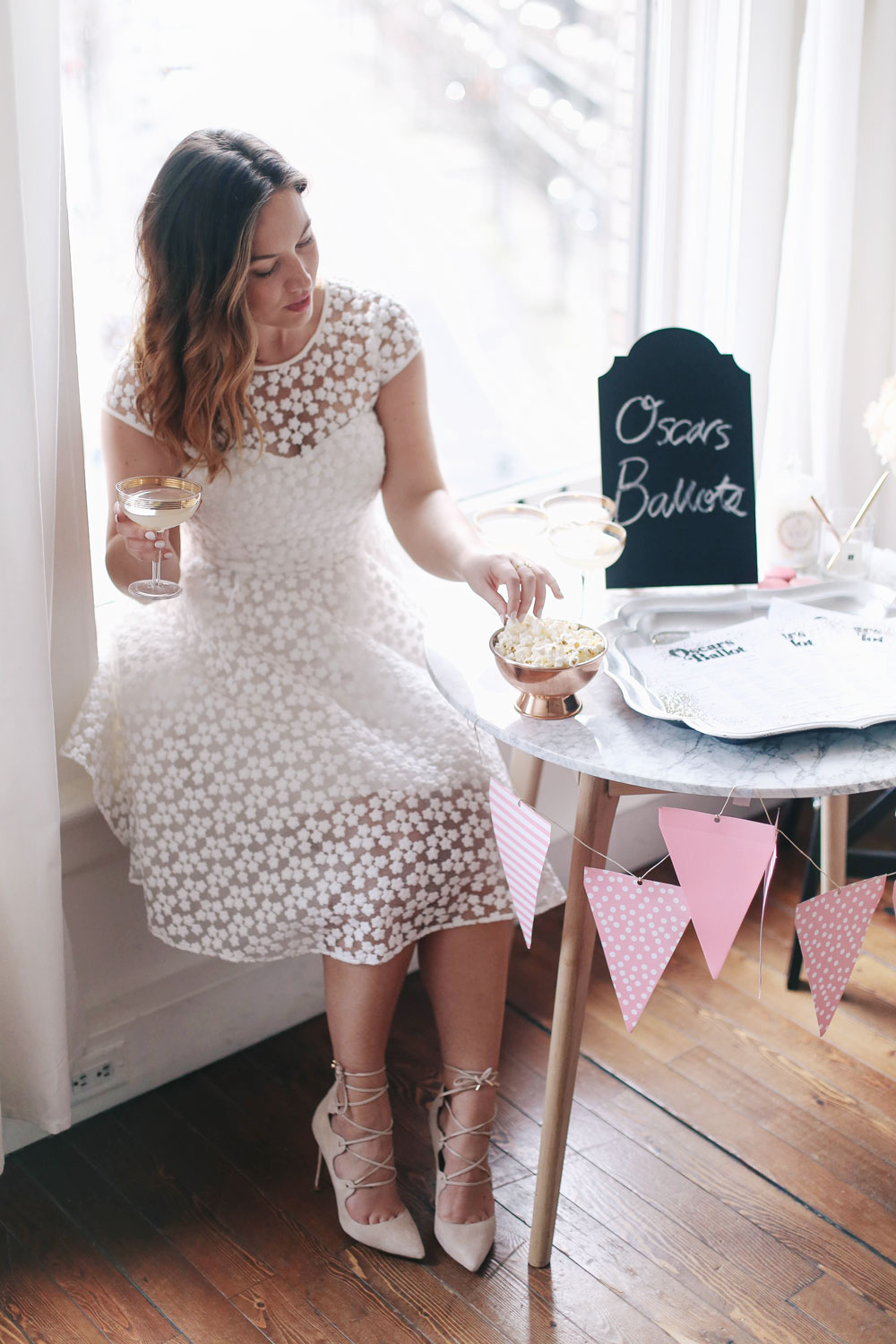 Life is so busy for all of us, so I'm all for making parties out of any occasion…especially when the occasion is the Oscars! We recently partnered with Shaw to experience BlueSky TV and it's honestly completely changed our home life. We've had friends over more often, discovered so many amazing new shows to watch together for cozy nights in and I, for one, have found a couple new obsessions to binge when I need my solo time. Naturally, we're 100% doing the Oscars right this year— with the new Voice remote for BlueSky all you have to do is say what you're looking for into the remote (say "record Oscars," for instance) and then you effectively see it right away or have a recording all booted up for you. You can even delve deeper into Oscars fun by searching nominated actors simply by saying their name into the remote too, bringing up their bios, movies/shows they star in, etc! And as if that isn't already cool enough, BlueSky also features nominated film/actors in your On Demand library so you can catch up before Sunday (binge day today, anyone?).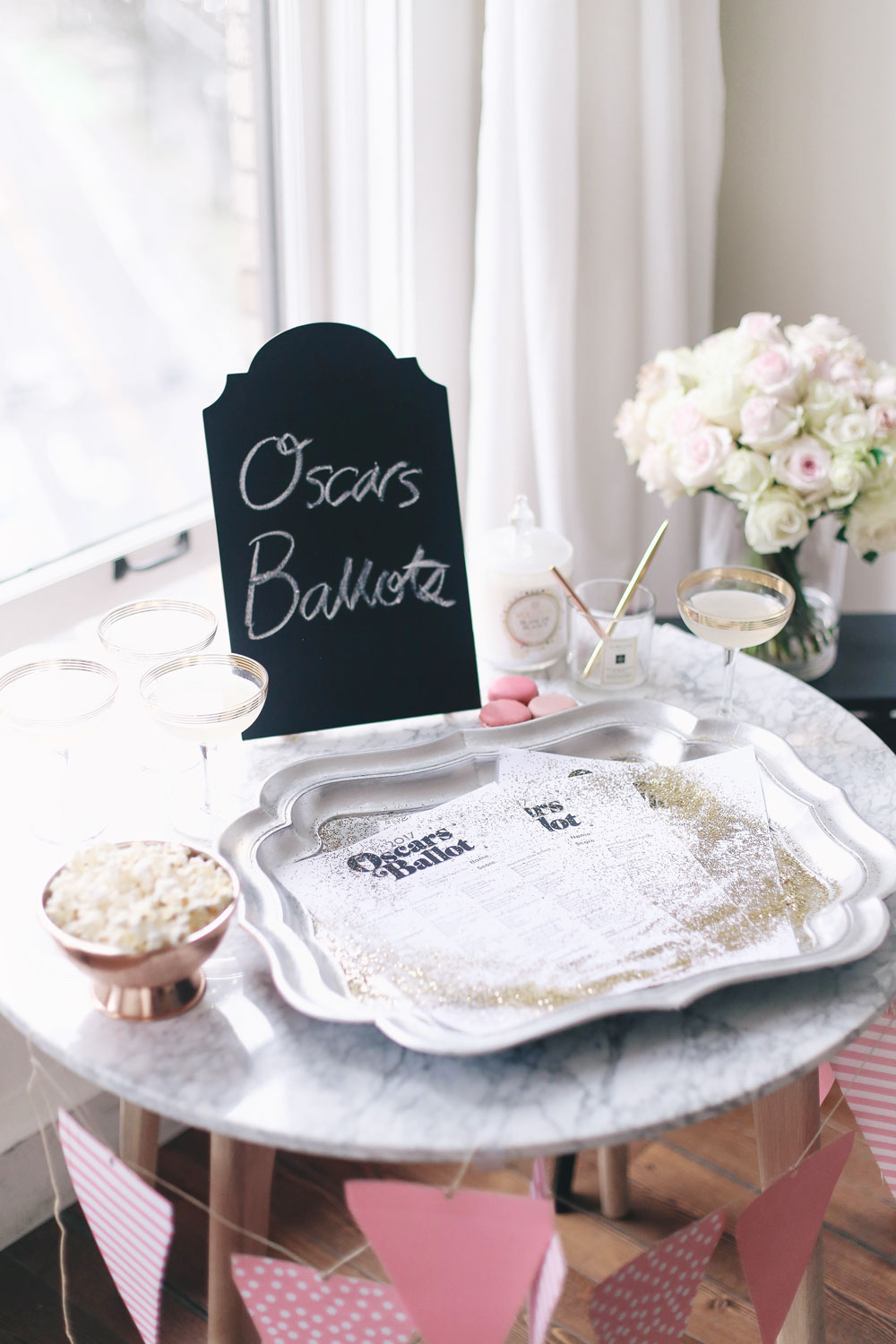 So naturally, it goes without saying that we've got Oscars set up in our BlueSky TV recordings and now, all that's left to do is to plan the perfect party to make the most of an evening already all about the glam.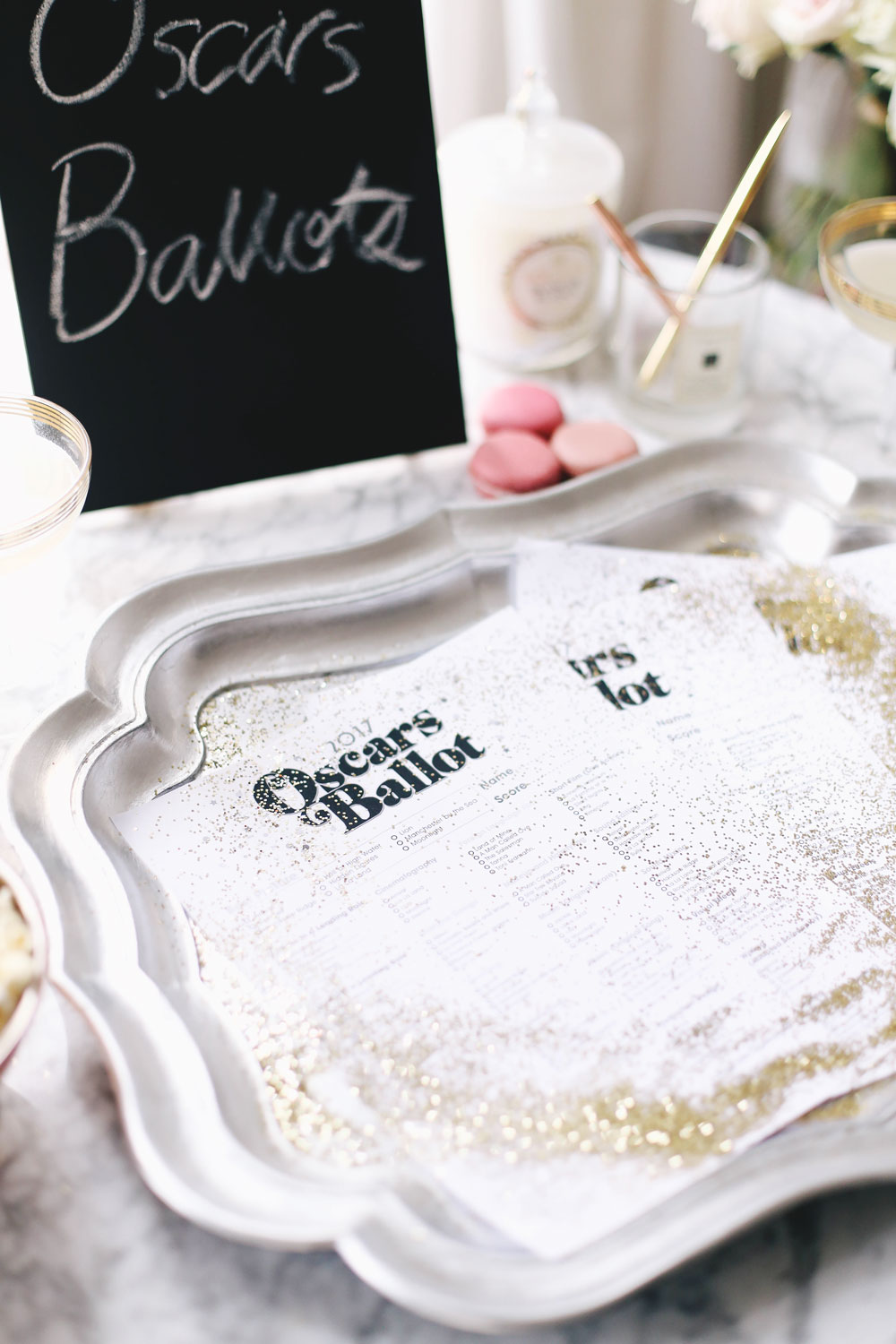 Part of the thing I love the best about the Oscars is the ballots you do at the beginning of the night (just google printables and you'll find tons)! Matt and I always watch all the movies in the lead up to the awards shows and often watch with Matt's family—so much fun to get everyone's perspectives, hear their favourites and then of course see how it all plays out! Set the stage by creating a little ballot station so that people can grab their copy as they join the party—lay them out on a tray and bring in that signature Oscars gold with some sequins (a more minimal commitment than buying gold pieces specifically for the evening, just pick them up from your craft store!). This chalkboard gets used all the time by the way and cost $8 from the craft store—love having it on hand for parties when I want to create little stations like this!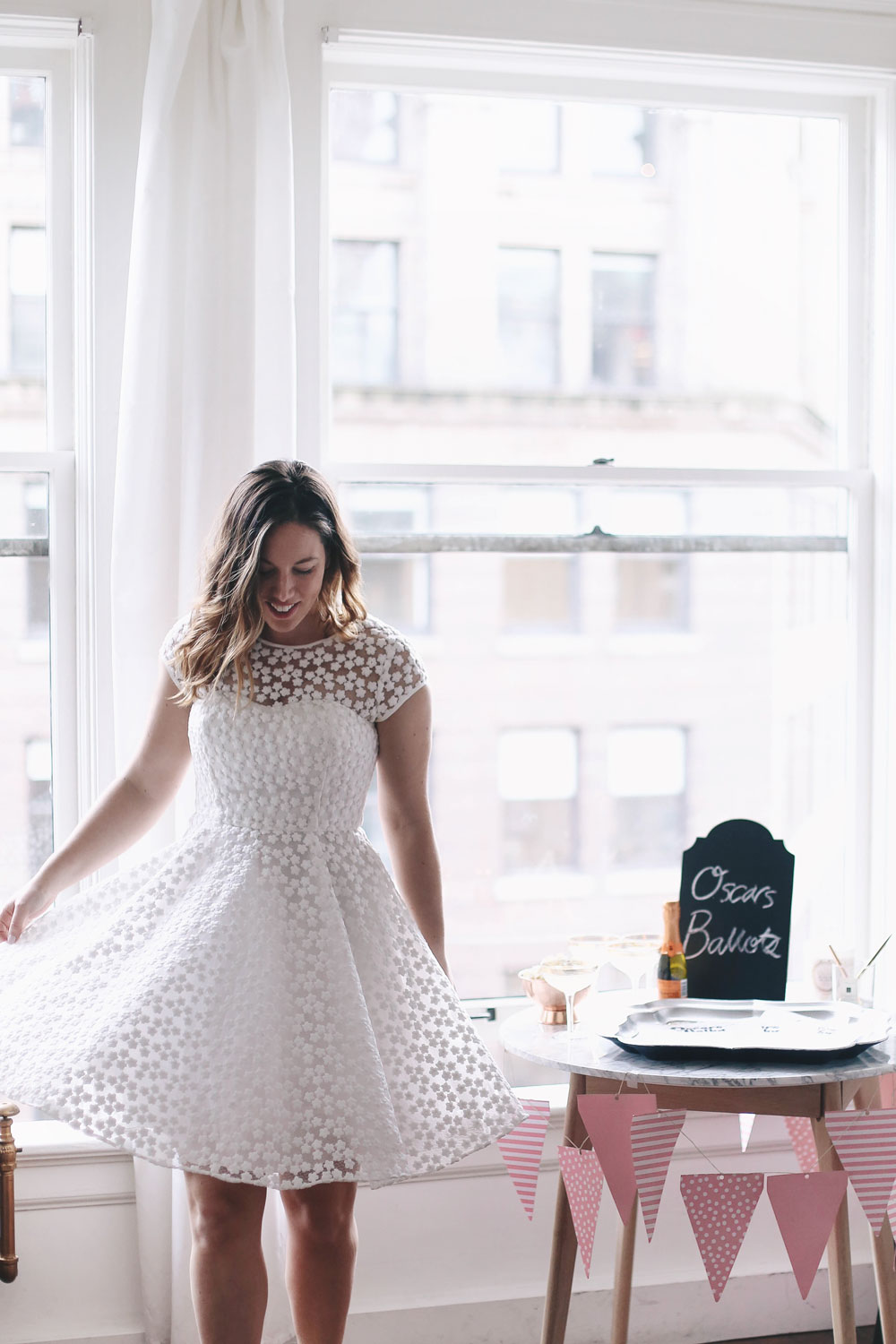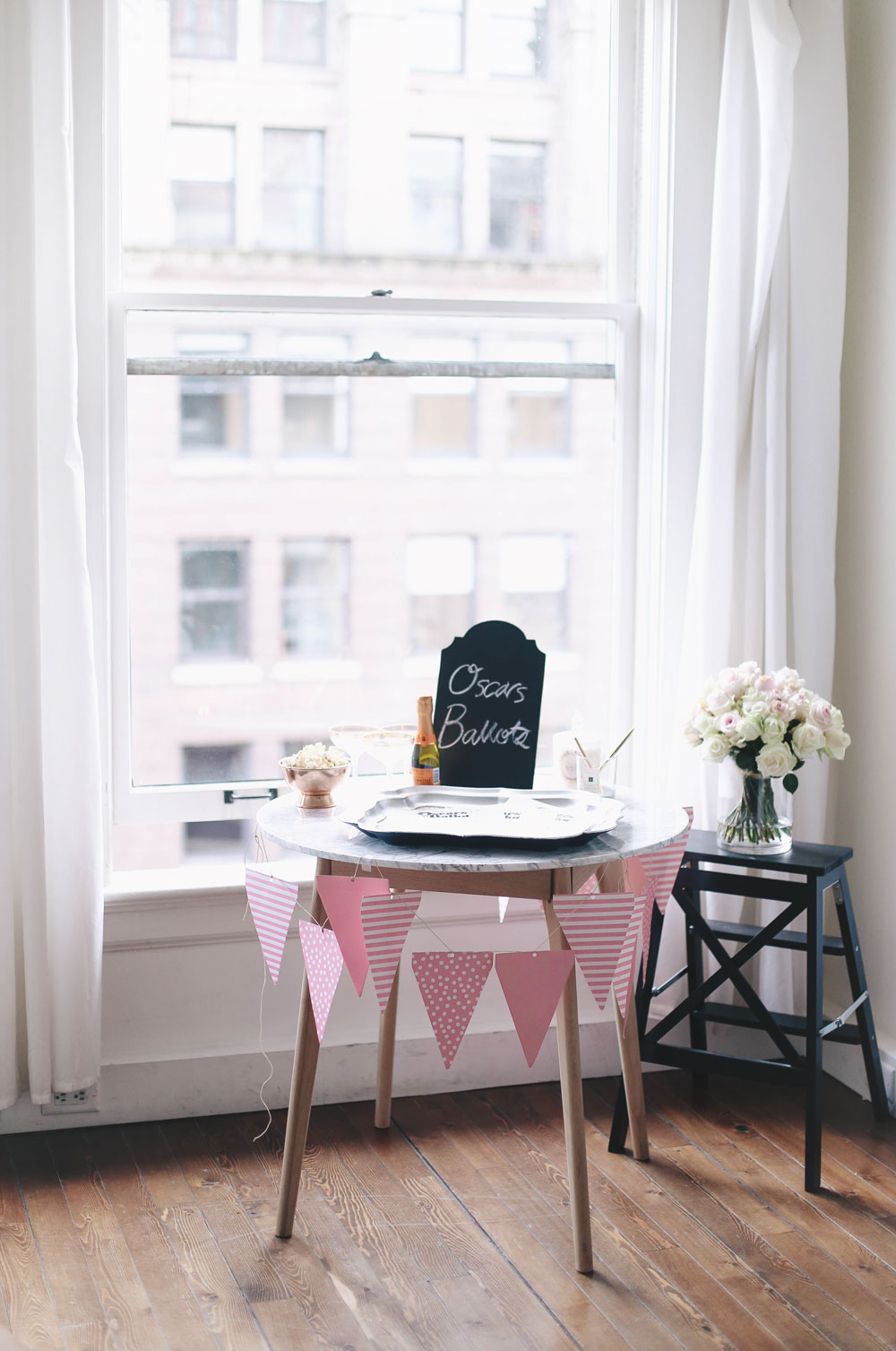 I love the idea of encouraging your guests to have fun with a dress code too. I don't know about you, but I was obsessed with La La Land and loved all of Emma Stone's pretty retro dresses. Pick a retro era highlighted in one of the movies, a theme from one of the movies, etc and ask your guests to come dressed the part! It will just add that touch of glam and make the whole evening more fun!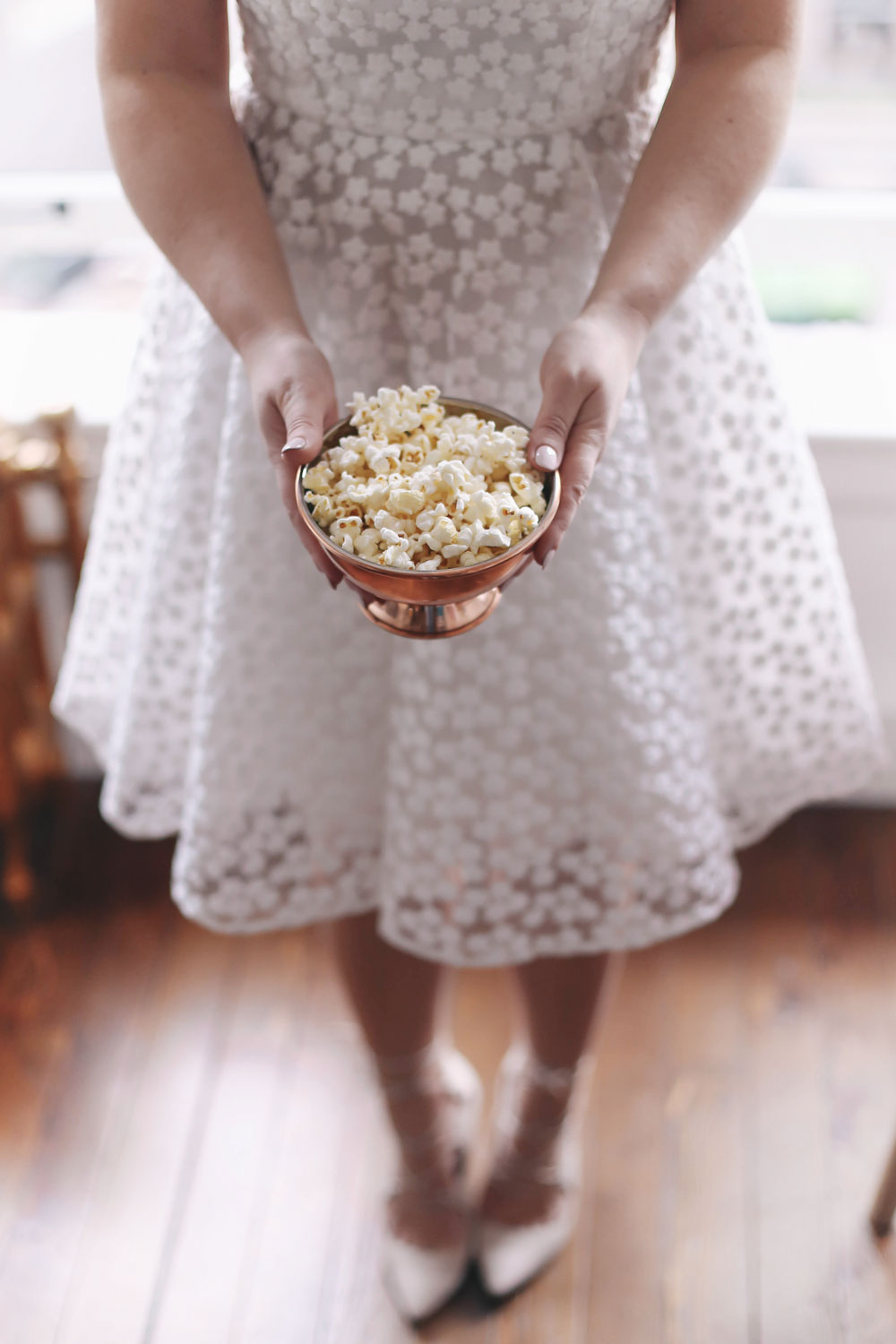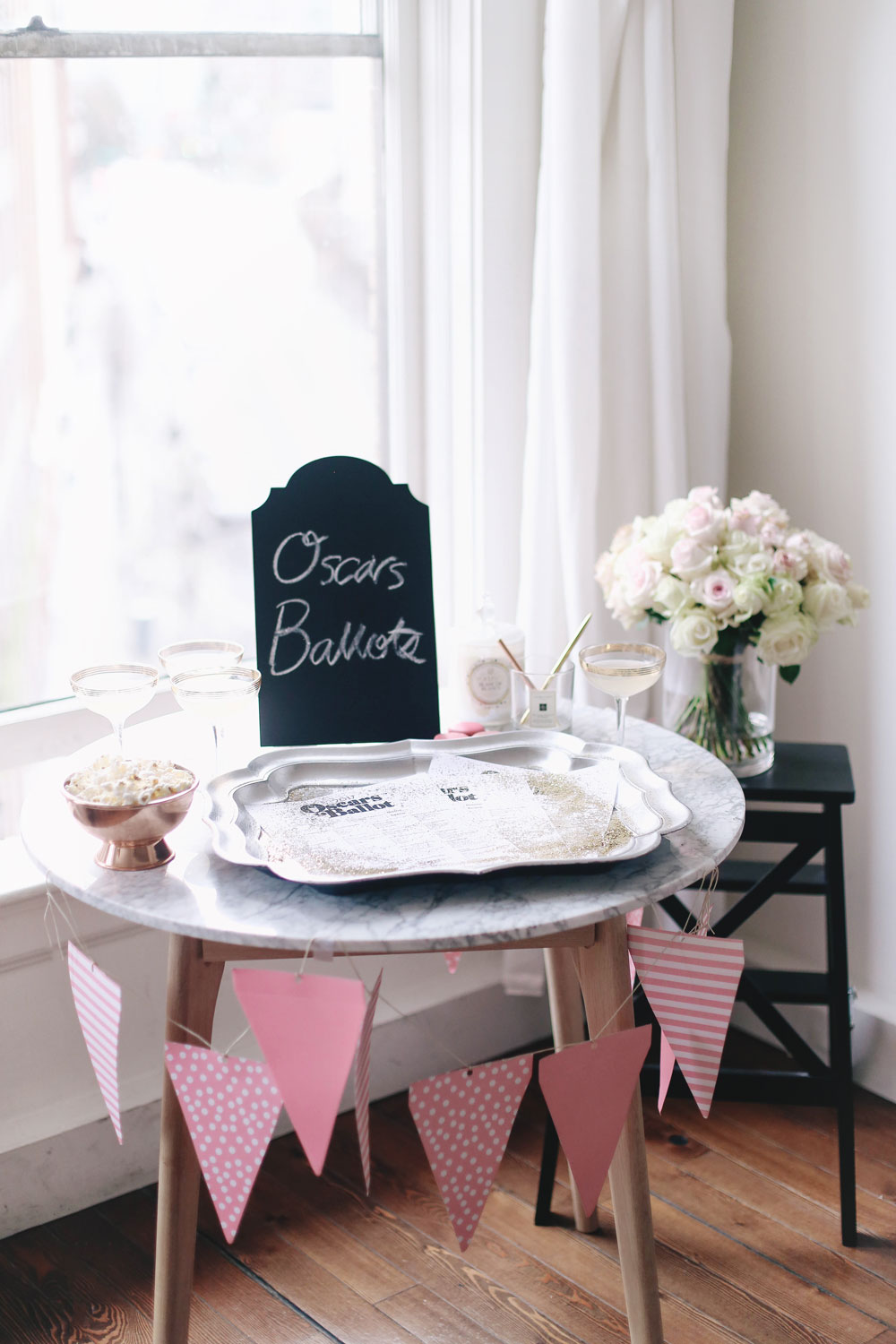 And of course, you can't do the Oscars without bubbly and popcorn. Rather than the big bowl of snacks, I love having smaller (but far chicer) metallic bowls that can get dotted around the room, like these copper ones! You could even have some different popcorn flavours in each one (though I'm all about the classic butter + salt combo).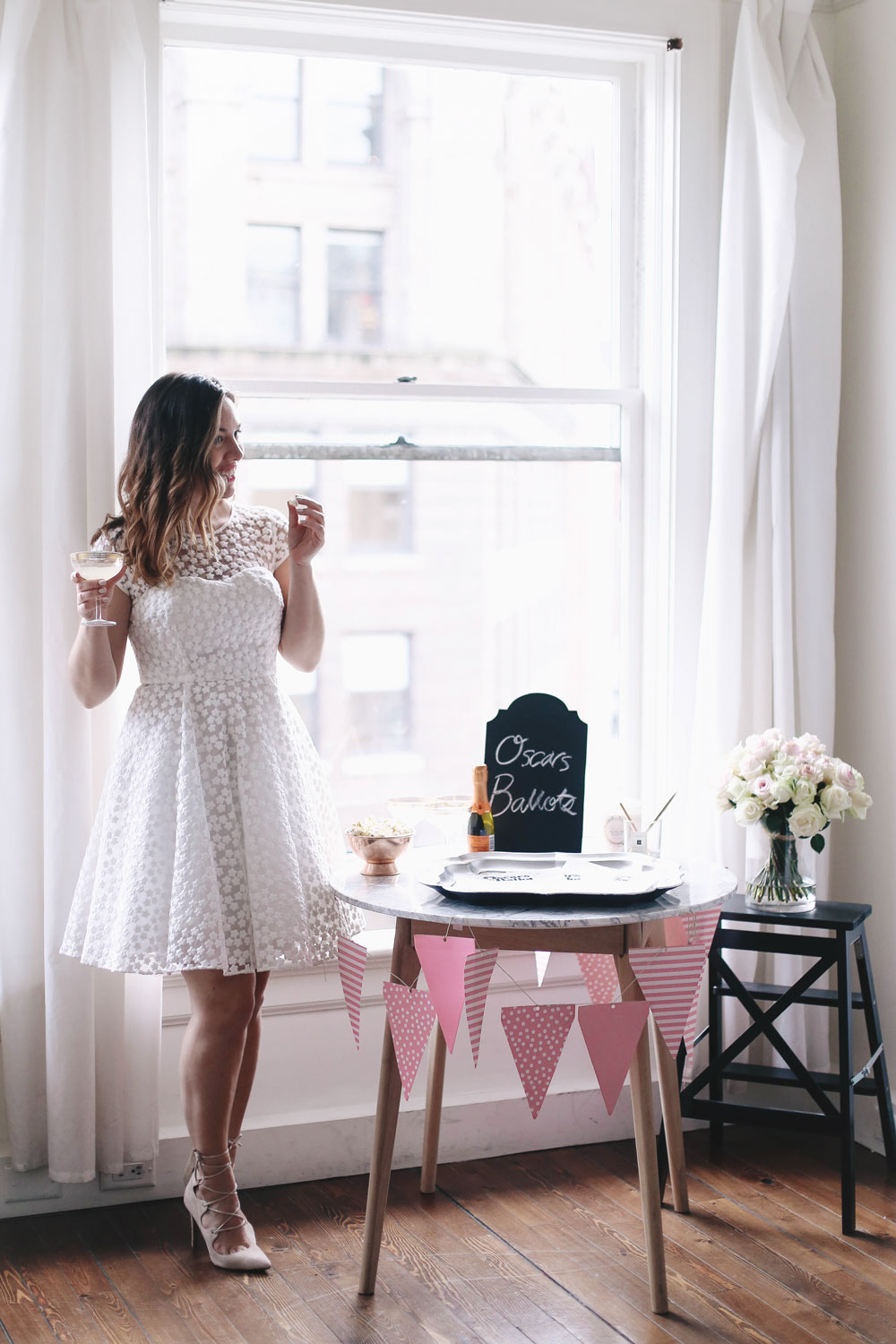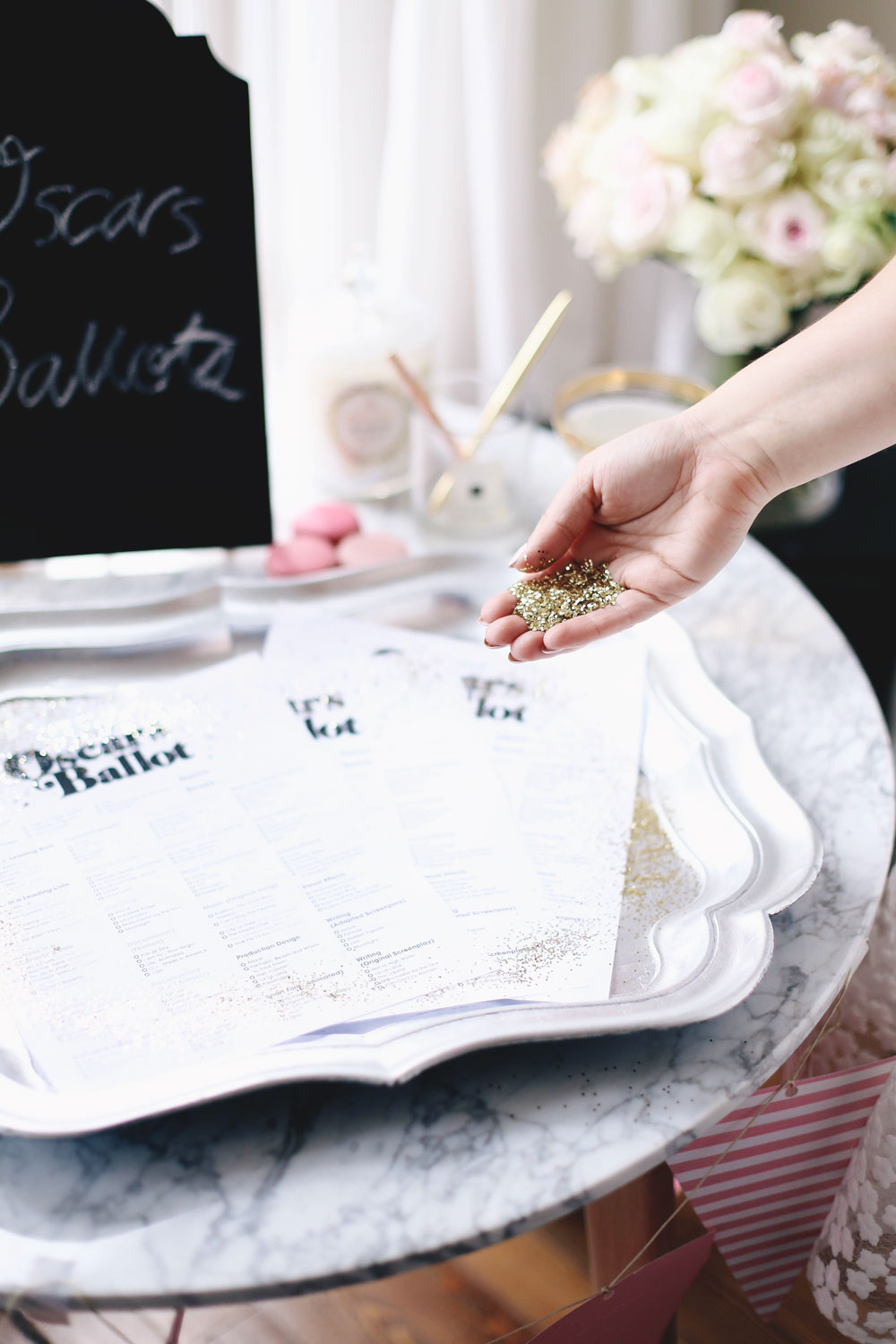 Other than that, save yourself the stress of timing things up live and have everything recorded and ready to go! I can't say enough how much we're loving BlueSky—from the voice control to the advanced search, it's honestly just elevated our whole experience. It's available now in Calgary, the Lower Mainland and opening into new Shaw markets soon so definitely look into it—more details here!
This post was created in partnership with Shaw but all opinions are my own
Photos by Alicia Fashionista