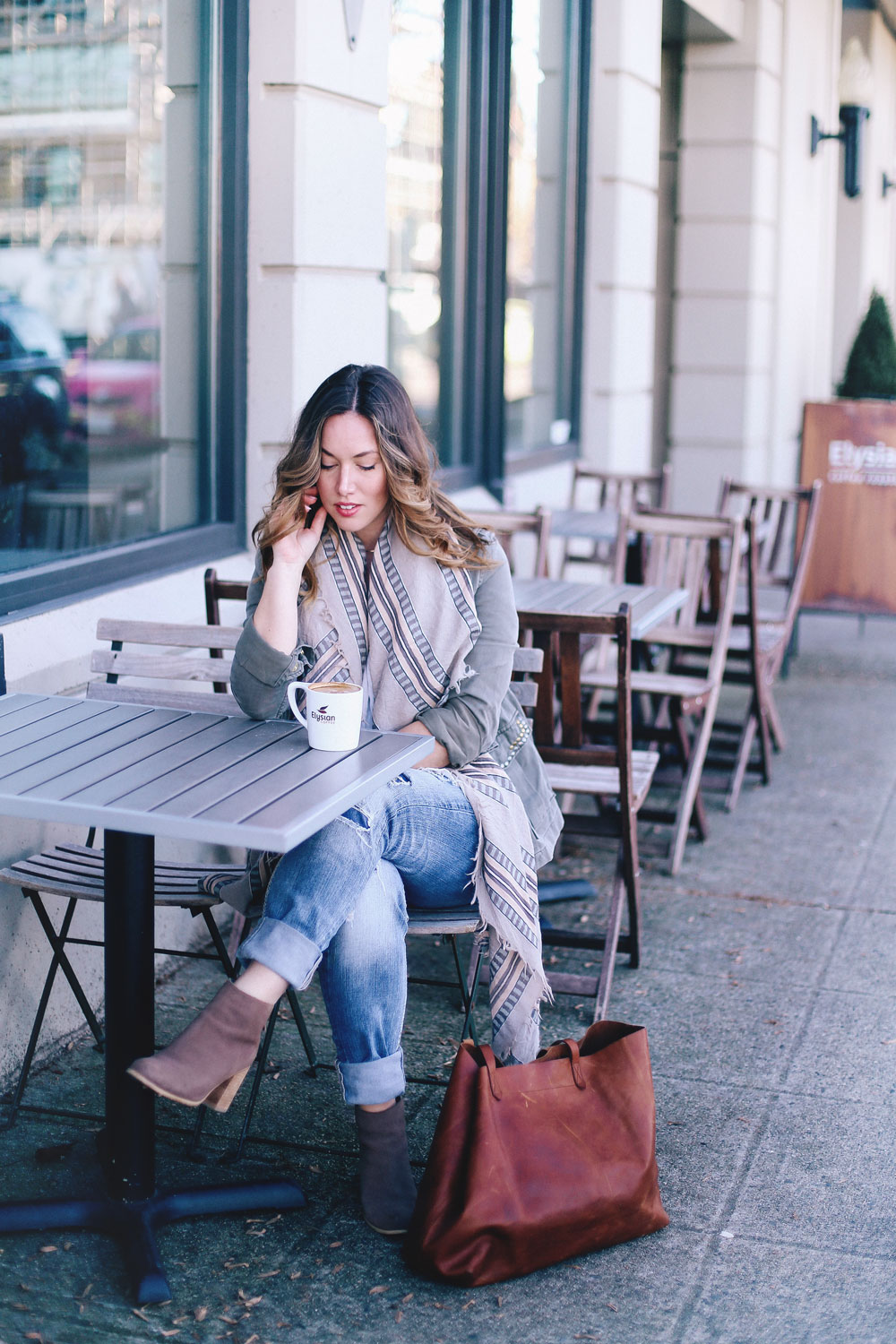 I wake up yesterday after a day of sunshine on Sunday, rip my comforter off in excitement, glance outside and see…snow?! If you're in Vancouver, you may have also been standing at your window yesterday morning with your jaw on the ground as the flakes fell down. I'm all for the magic of snow (that whole I smell snow Lorelai Gilmore thing) but this is getting a touch ridiculous. I'm just so ready for spring and feel like Mother Nature is being just a bit of a tease—Sunday, I get a tan, Monday I'm in a parka. Not right.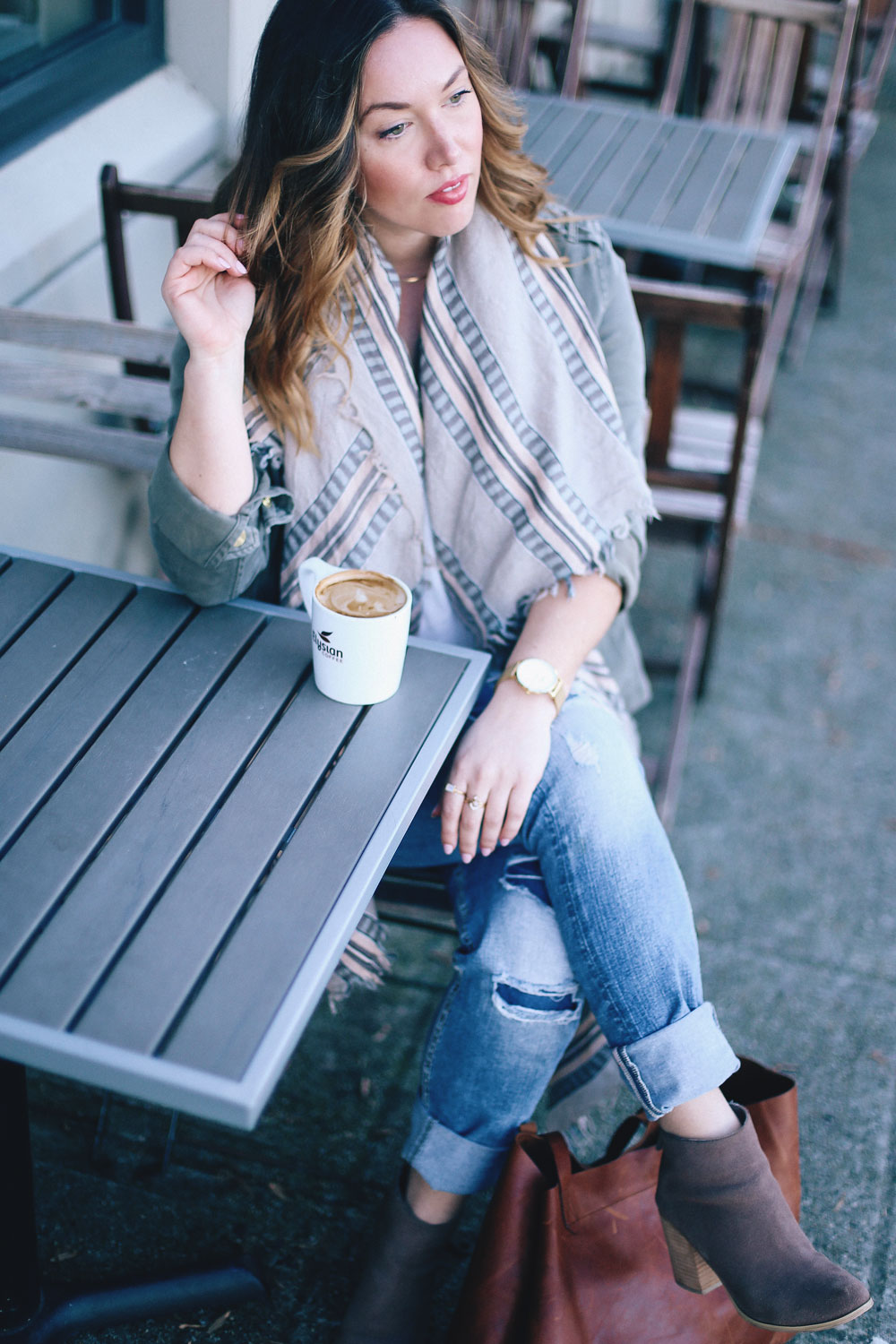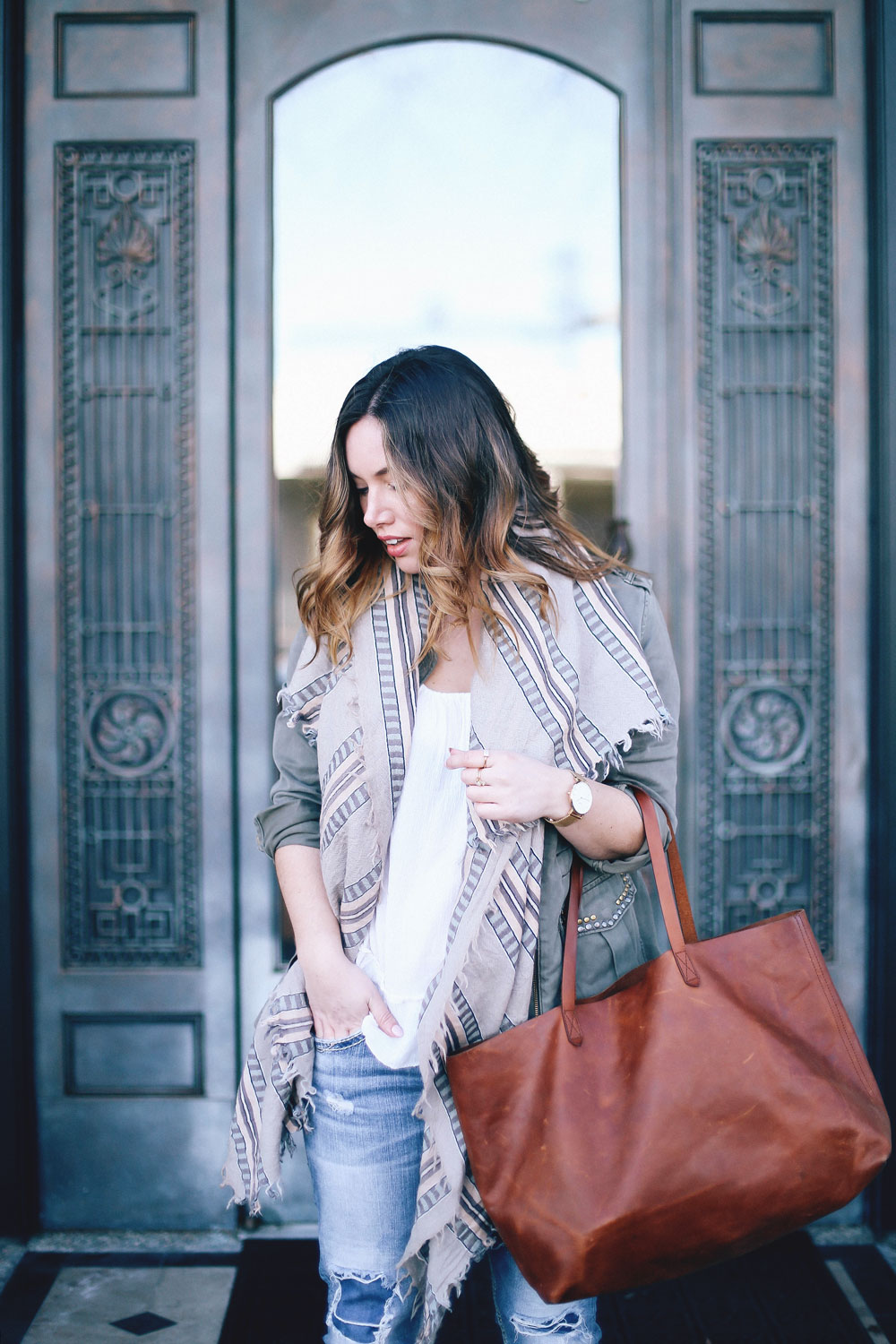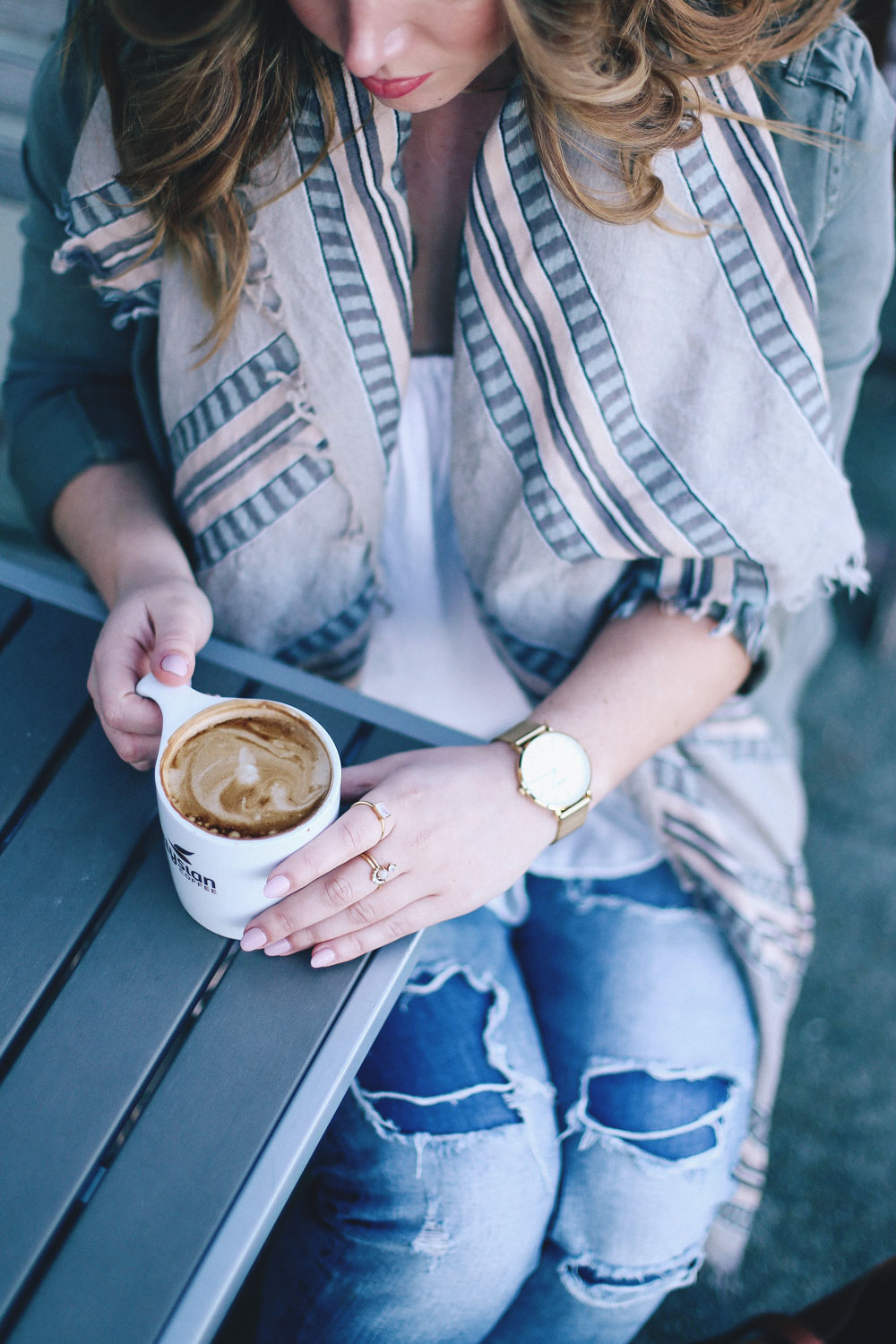 But even if Mother Nature's experiencing a touch of identity crisis, that doesn't mean we can't keep steadily working on transitioning style into spring—in fact, I like to think if we show solidarity and insist on dressing for spring, Mother Nature will relent and the flowers will pop out!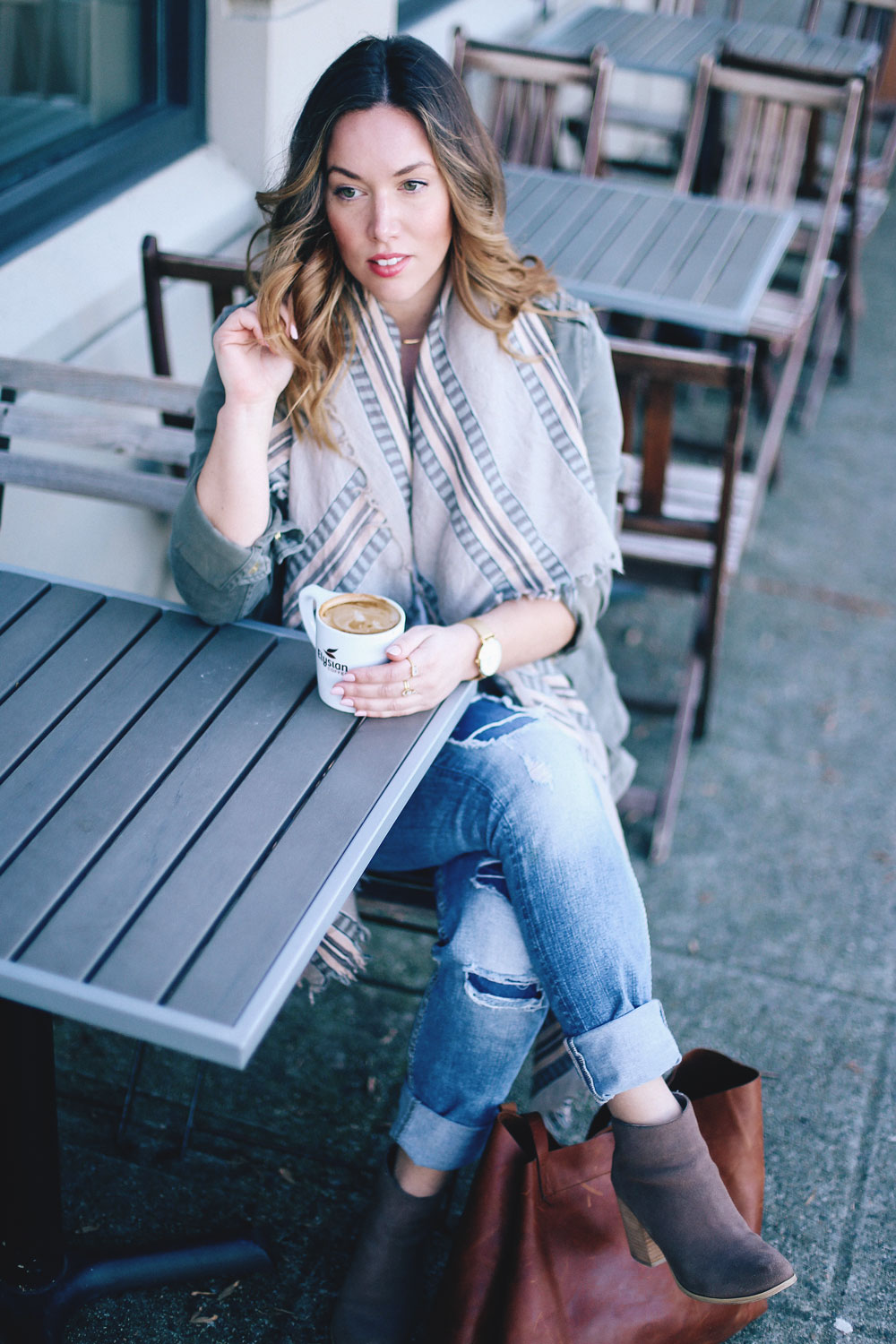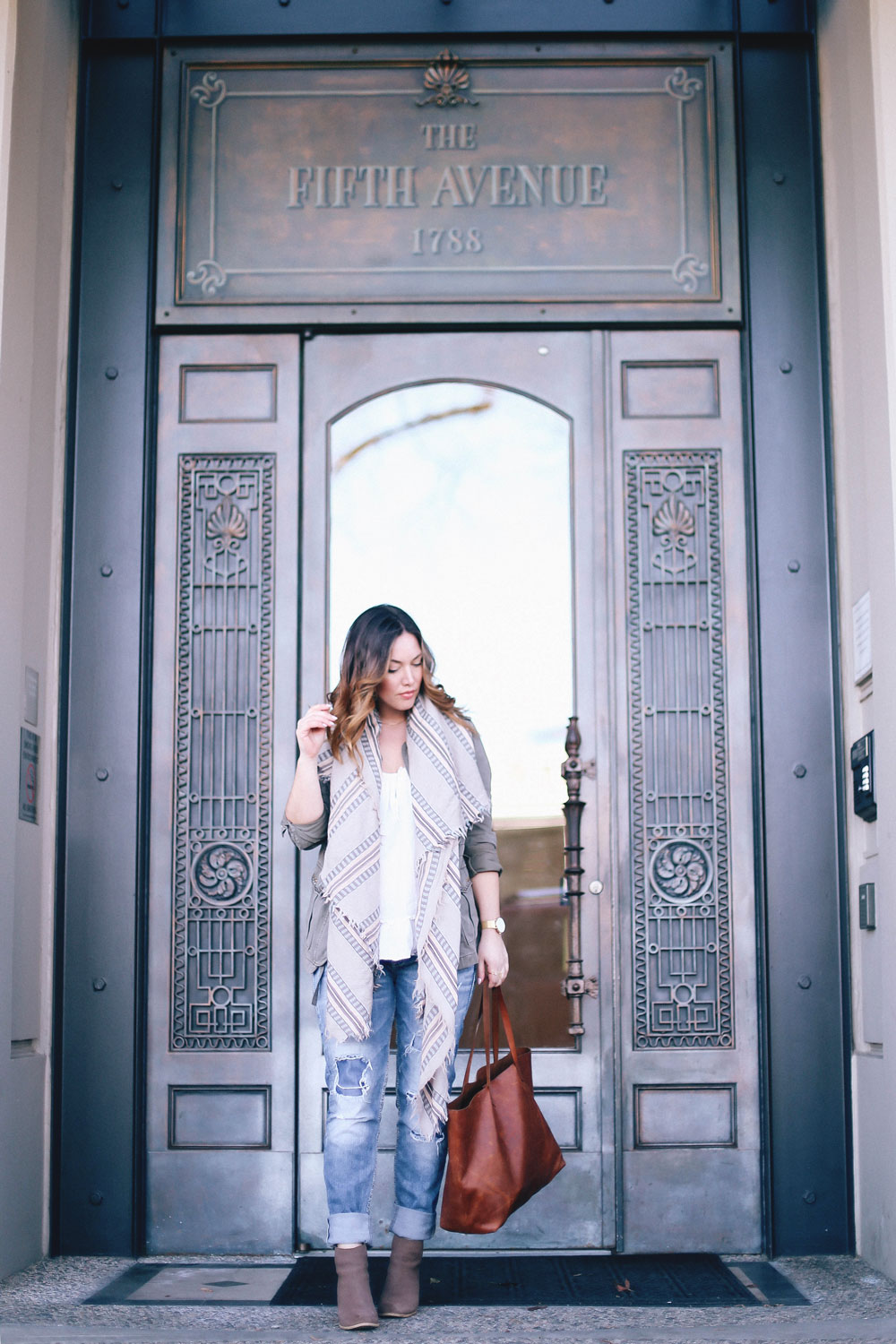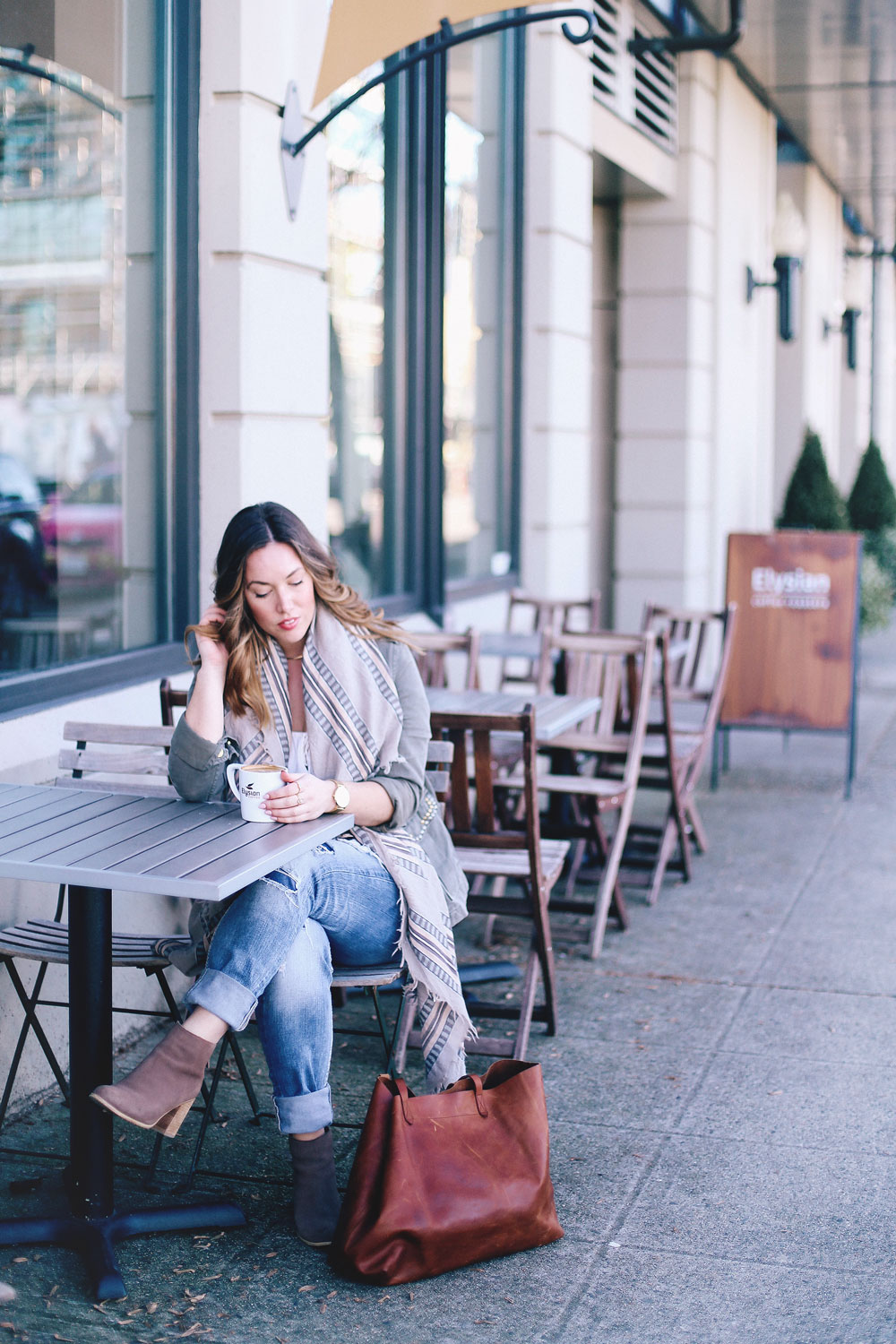 One of my favourite spring transition tricks is phasing in the canvas jacket as opposed to the more heavy wool pieces I start getting beyond sick of around this time of the year. Keep the blanket scarf on for now and a cozy pair of boyfriend jeans, along with some ankle boots—all cozy, warm but decidedly cross-season friendly! When it starts warming up you can start throwing the canvas jacket on top of more summery looks (this one for example!) but in the meantime, just keep the base of your look warm and top with the canvas jacket!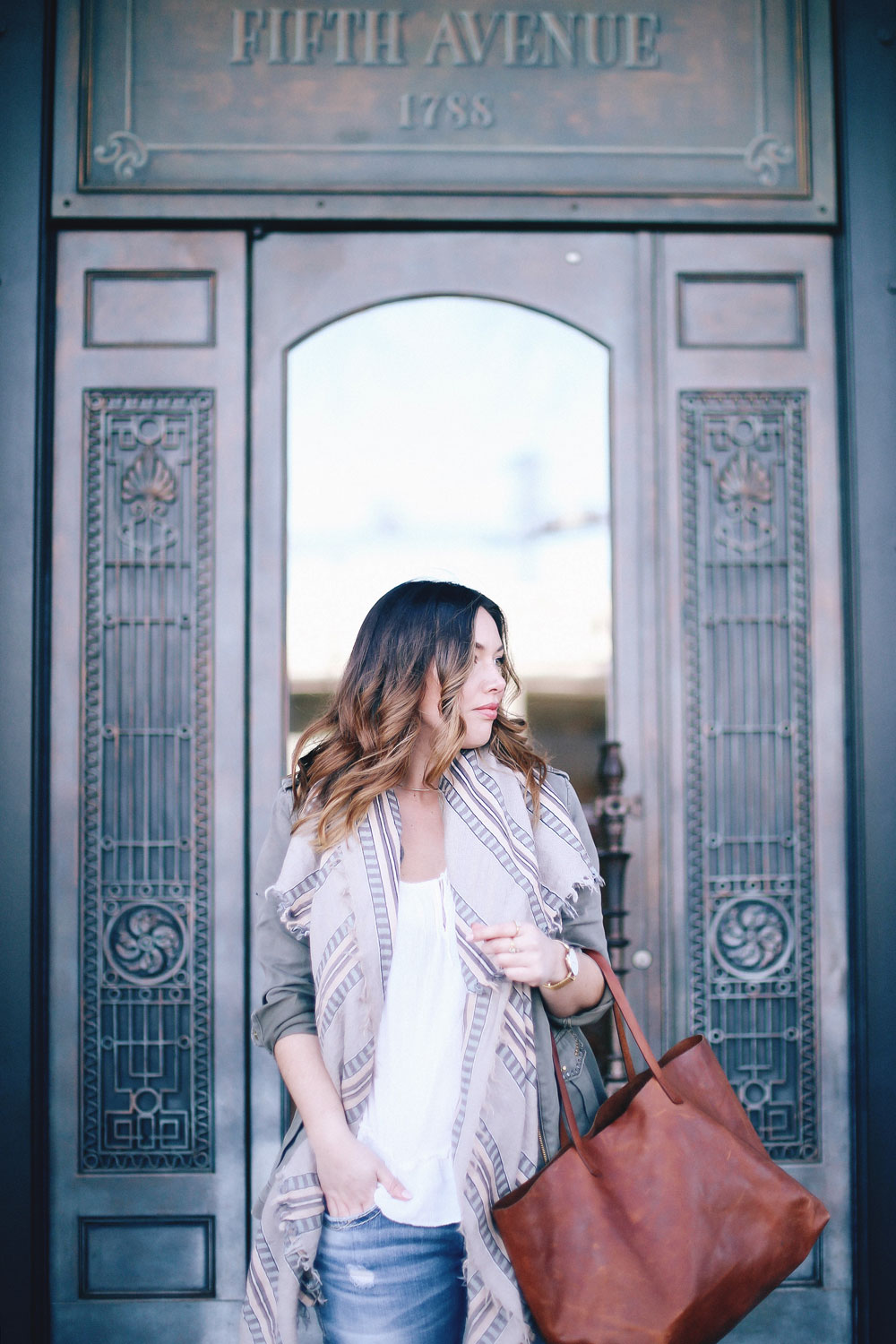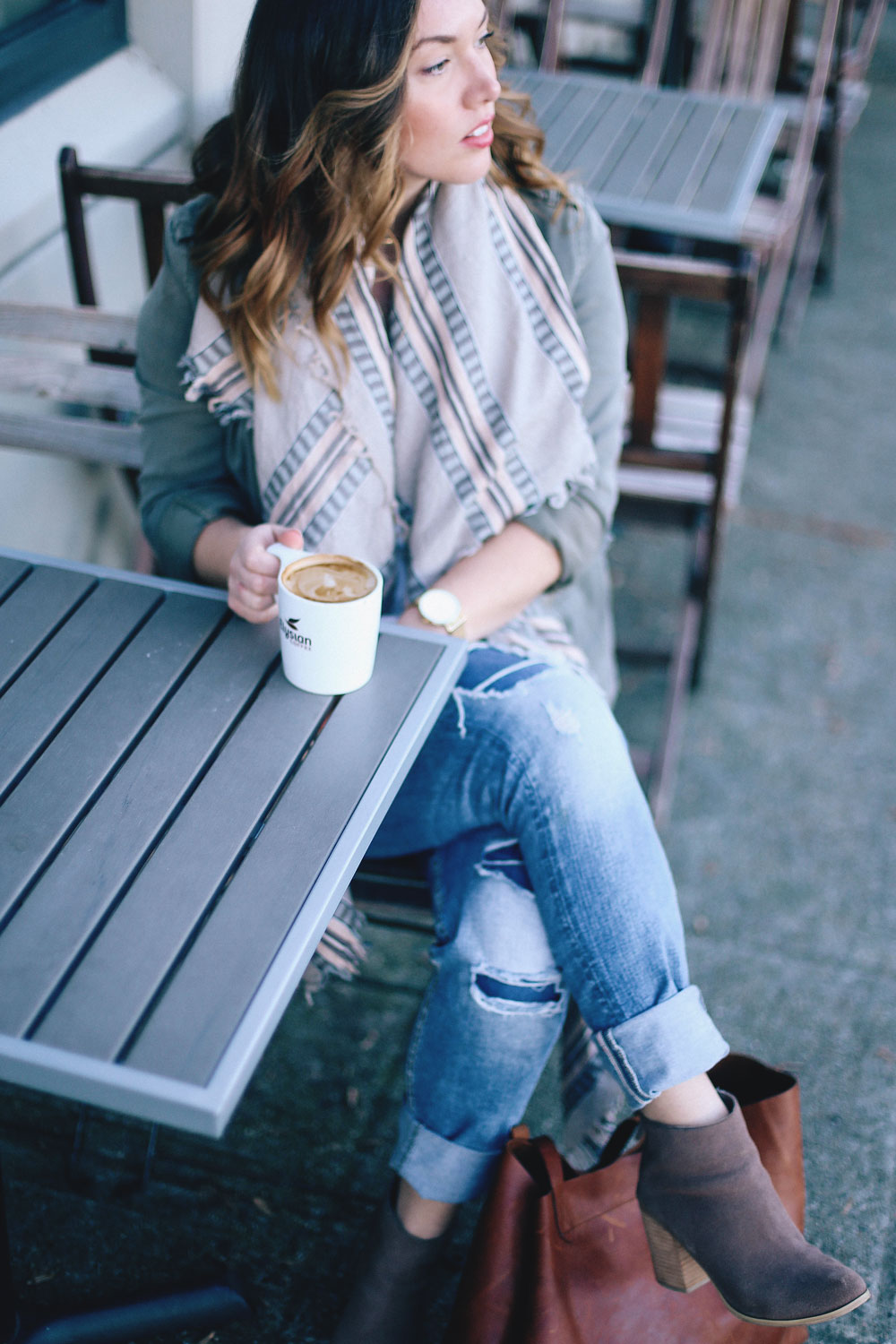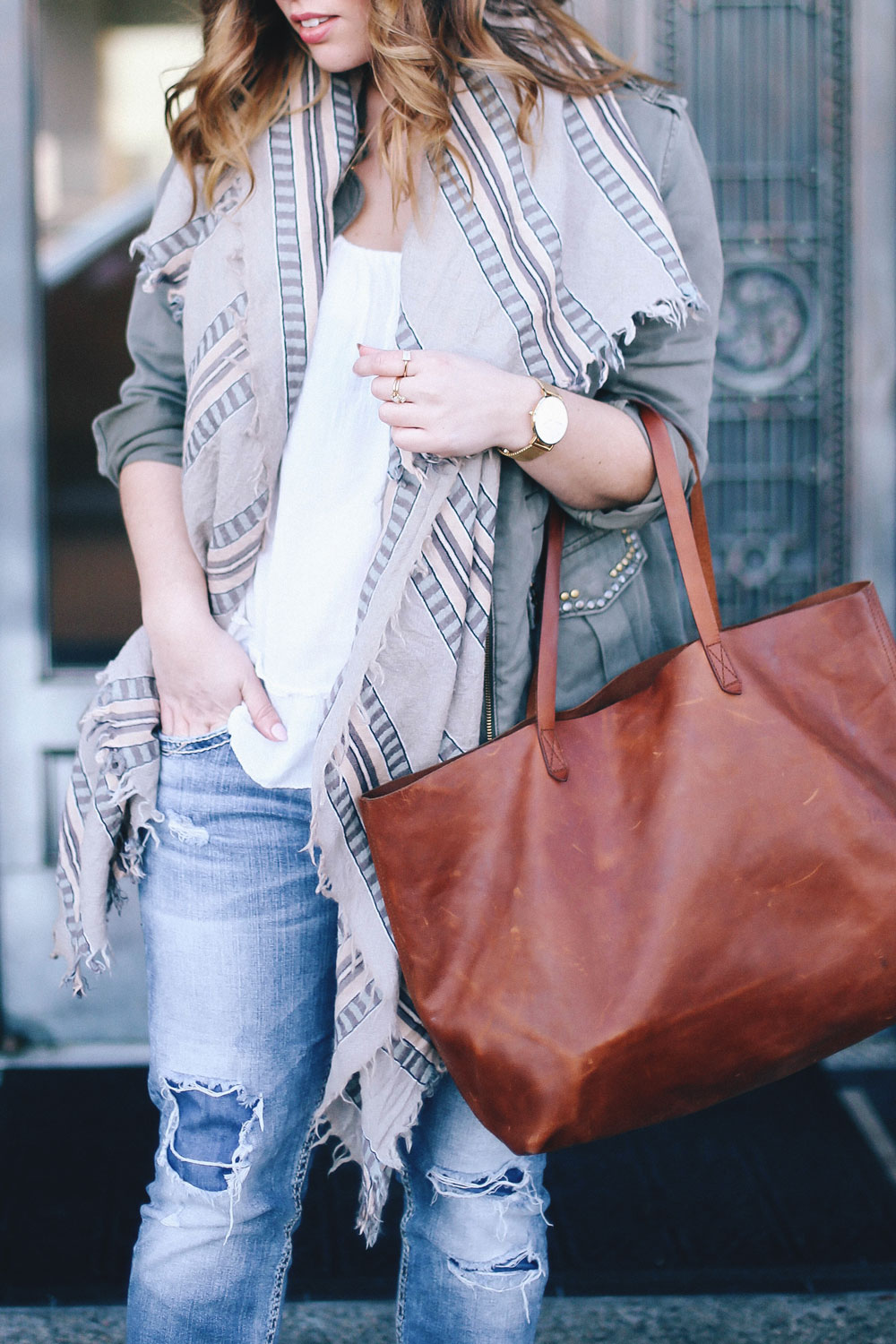 Side note, I've been needing heaps of coffee this week so feel as if it's necessary that the Elysian (pictured here) is one of my faves in the city, particularly their 5th & Burrard location—I know we're just one day in but yesterday was seriously packed, so I'm really excited (but also particularly caffeine-reliant) for a busy week! Hope you guys have a lovely Tuesday and as always, if you have any particular style stories you want me to cover (especially with this weird weather!), just tell me in the comments below!

Photos by Alicia Fashionista