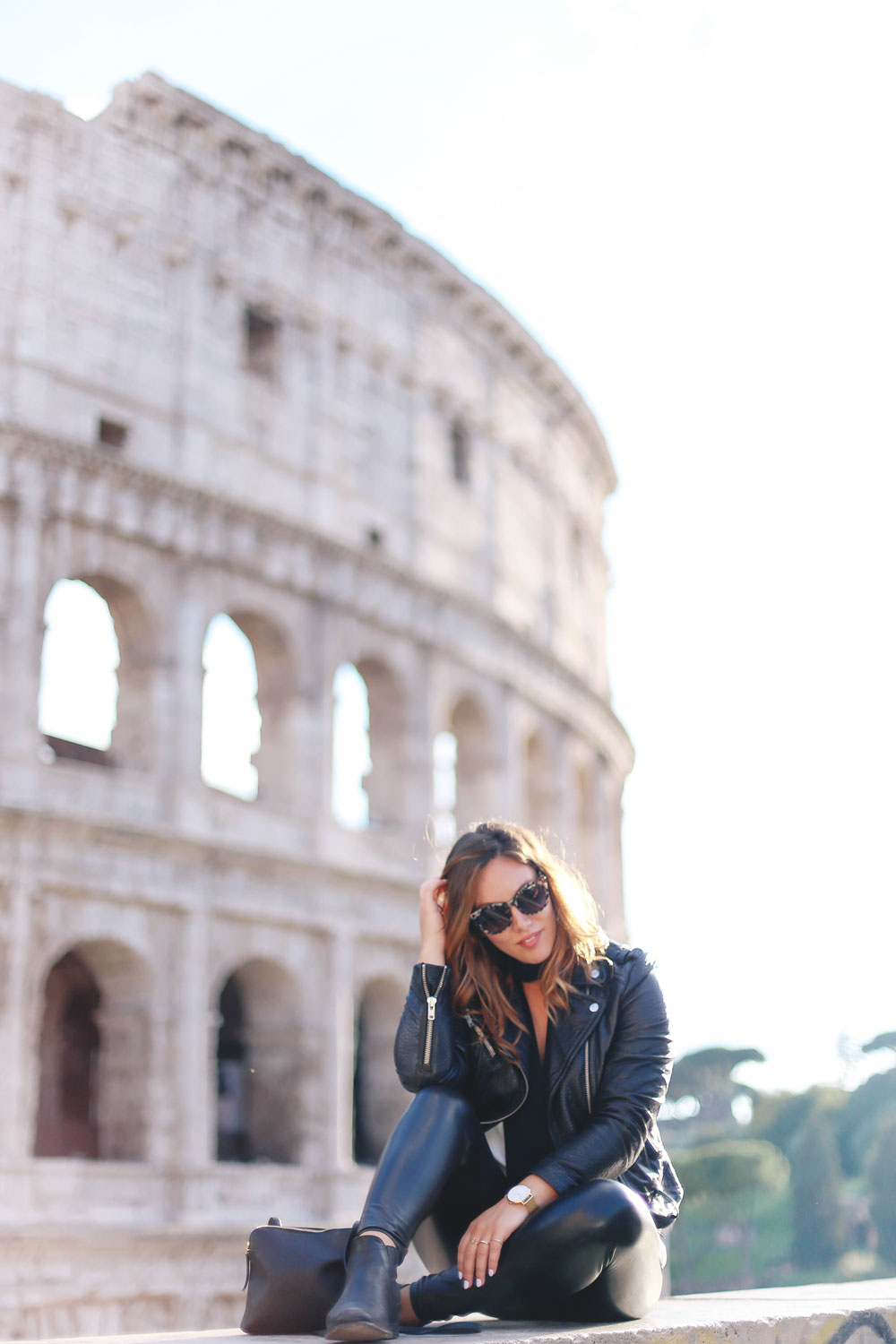 Ciao bella! I wanted to take the holidays to really focus on getting my favourite holiday tips and inspo out (partially because I'm such a holidays nut it's all I want to write about, and partially because I feel like most everyone else is most focused on that too), and consequently took a little hiatus on my Italy adventures but buckle up because whether you're planning  trip there or just dreaming of one in the future, I've got some serious tips coming your way!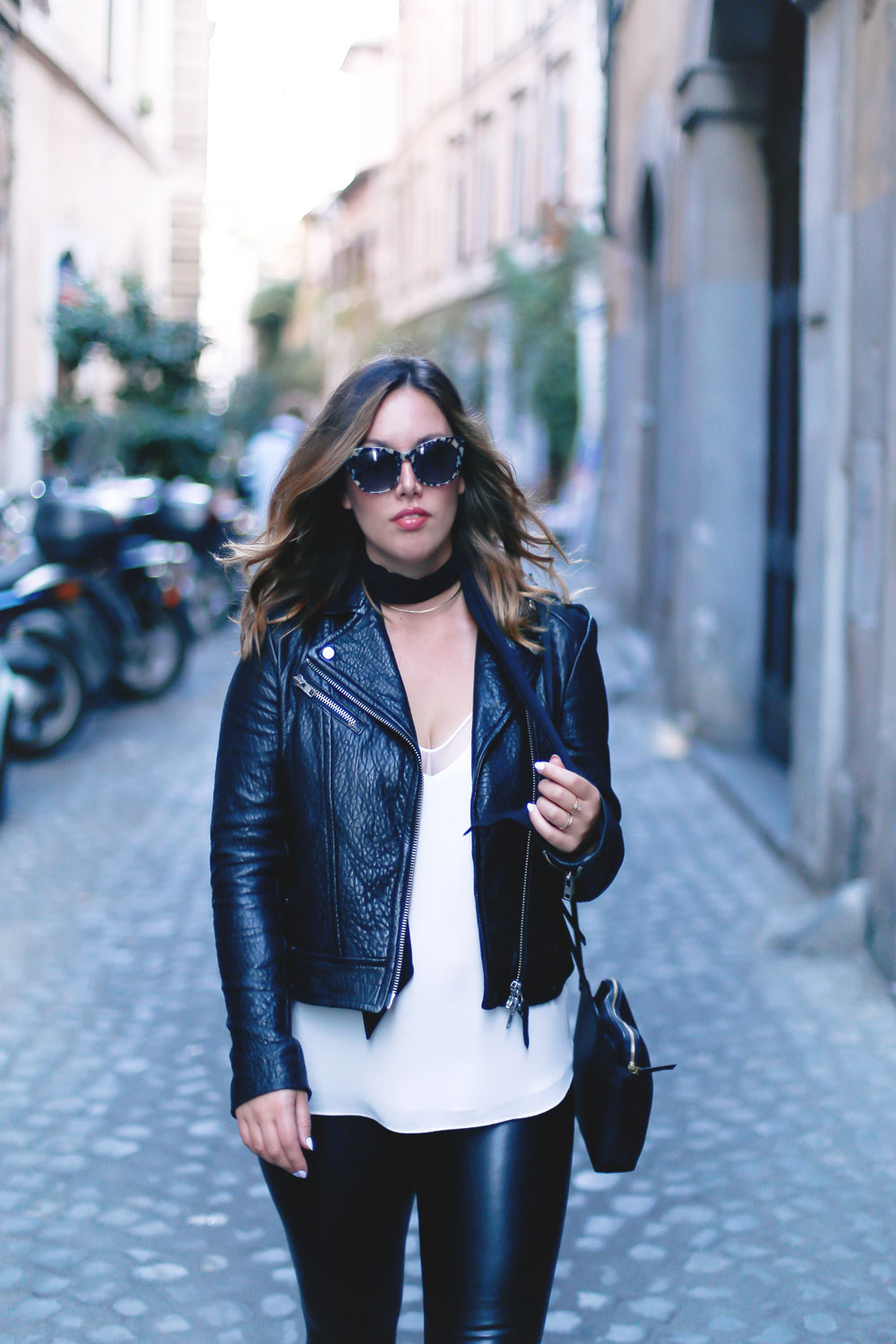 This was one of our very first days in Italy and in what ended up being our mutually agreed favourite city: Roma! I wasn't quite sure if I'd love Rome that much at the onset – it's definitely not the cleanest city out there and its sheer enormity overwhelmed me at first. I also feel like I always hear people position Paris vs Rome and I've always felt really connected to Paris (what with French being my first language, having family there and just spending some serious time over the years there), so by comparison I just figured I couldn't possibly love Rome as much. Well, I couldn't be more wrong – Rome is literally teeming with life, with history, with friendly people and incredible food and beauty everywhere. You could literally spend a lifetime there and never know the full city.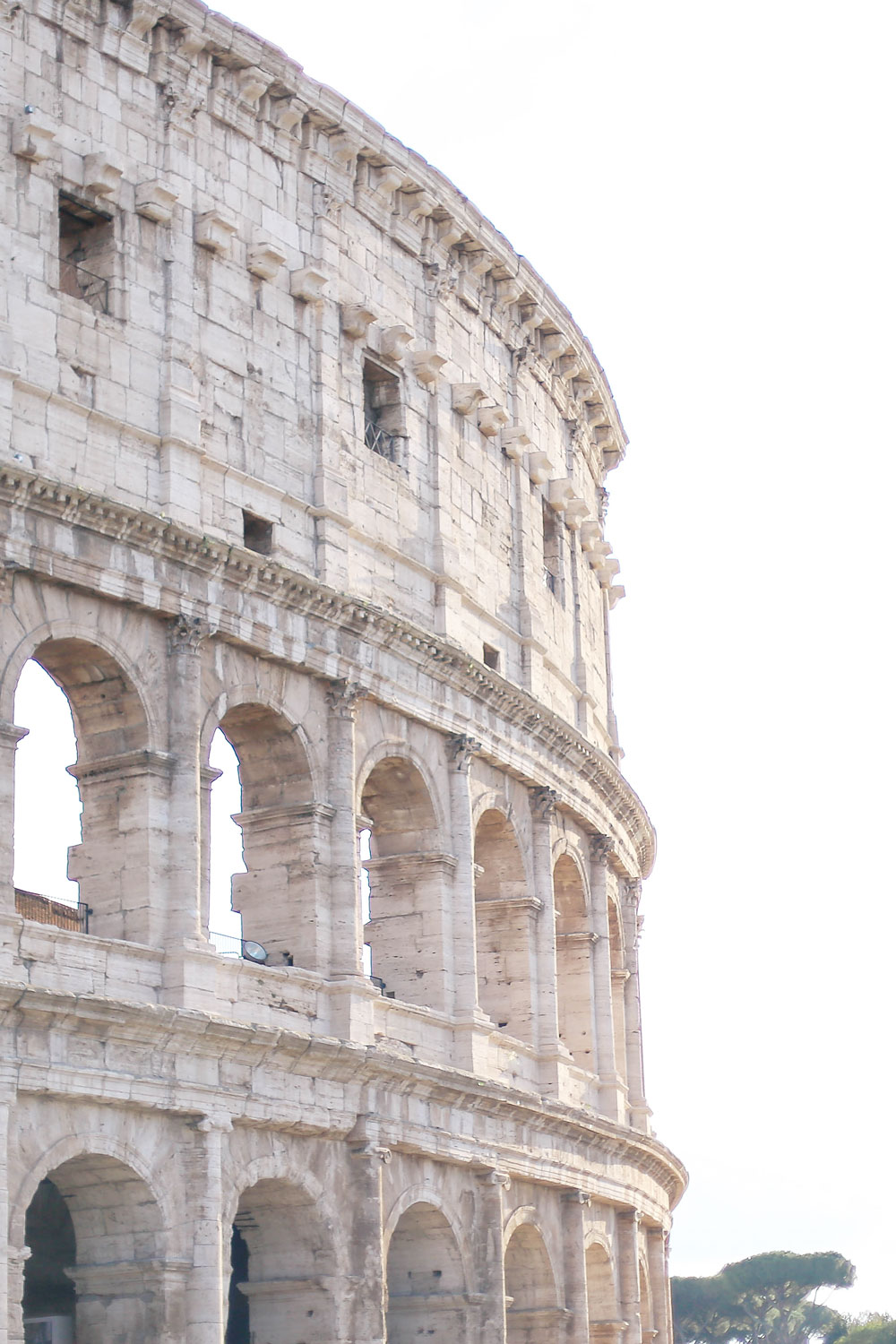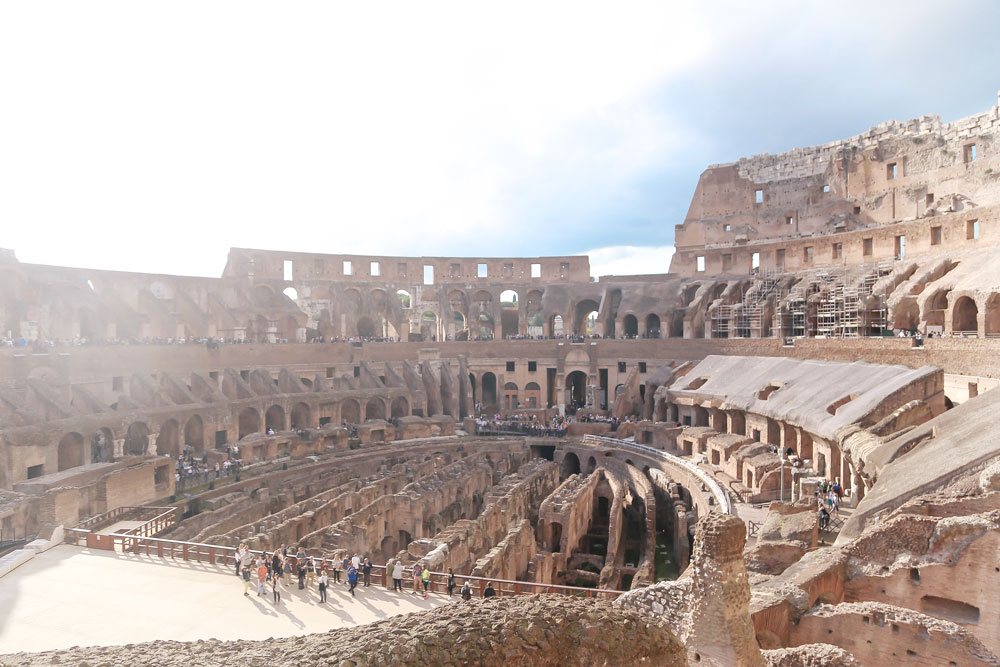 We'd heard amazing things about Monti from our Gigi Guides so decided we'd spend the day meandering from breakfast at our favourite Caffè Faggiani in the Prati district where we were staying to the Monti district, which is this beautiful, quiet area just up the hill from the Colosseum and Roman Forum. We decided to have lunch at Trattoria Monti and indulge in the Roman classic spaghetti carbonara (unreal) before heading off to take in the Colosseum.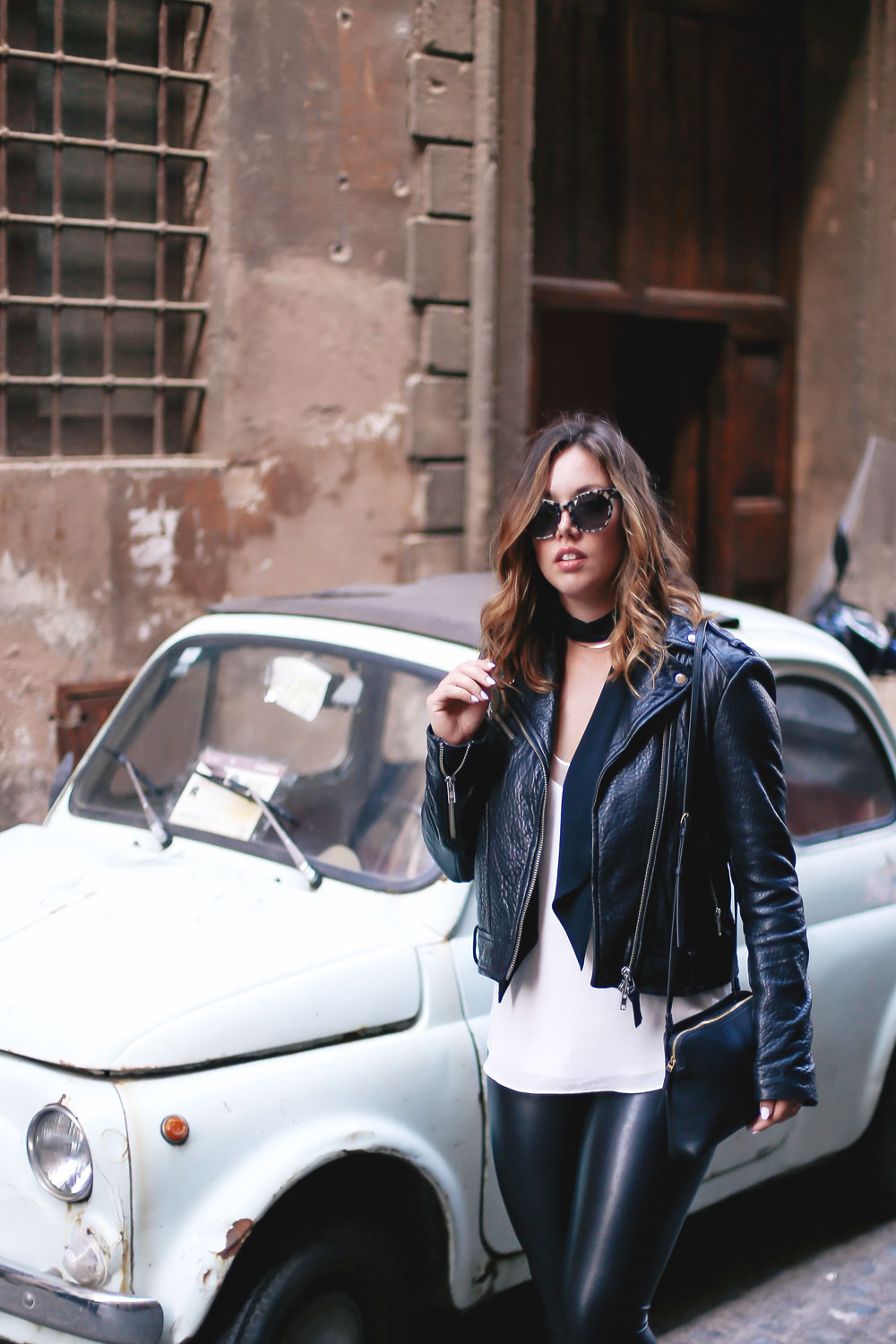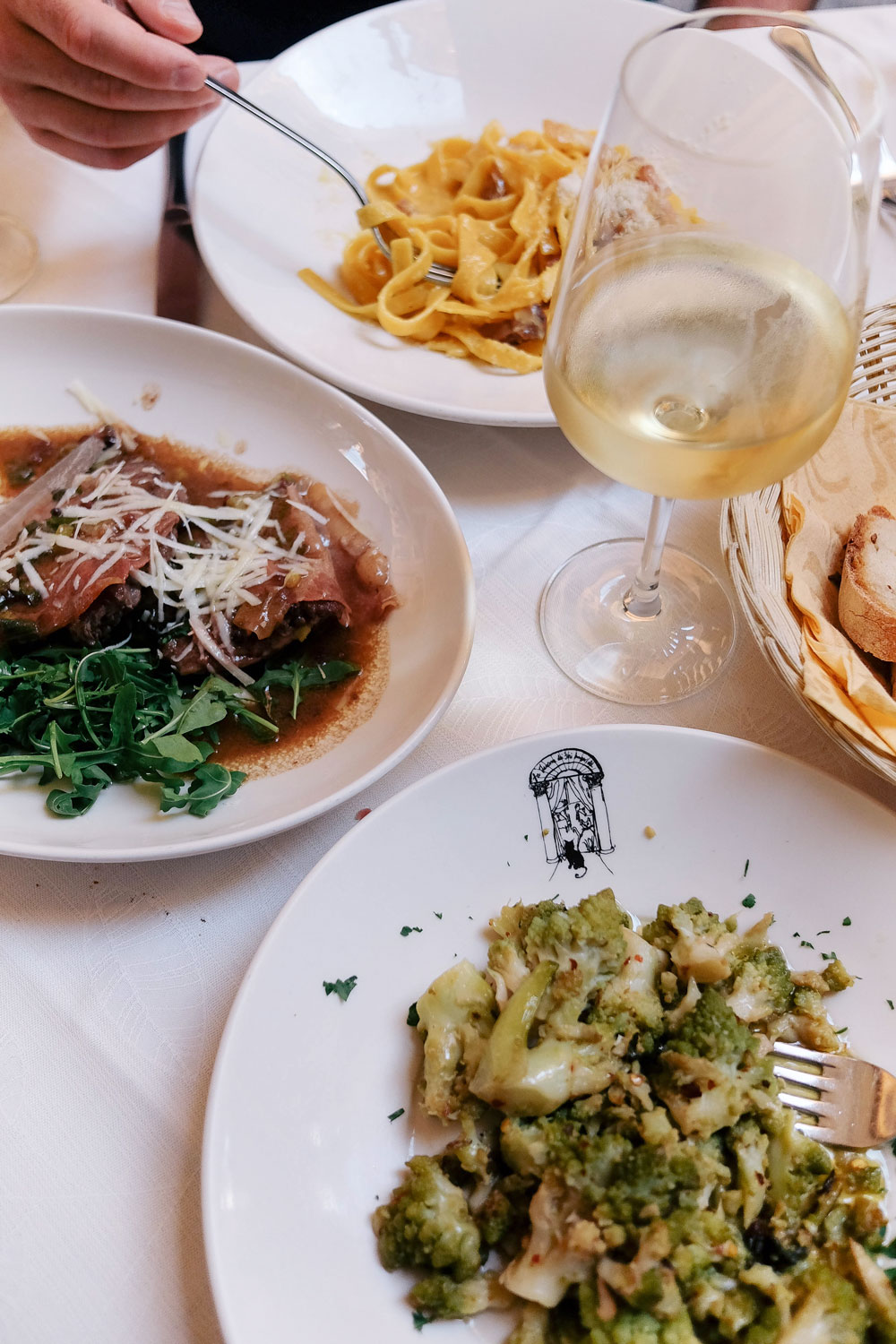 So the most important pro tip: go earlier in the day to the Roman Forum and buy your tickets there. You can get a package ticket for the Roman Forum and for the Colosseum there, majorly skip the lines just to buy a ticket at the Colosseum and if you time up properly at the Colosseum, the line won't be too intense. I think we were waiting max 15 minutes? Really not bad at all, but if we'd waited at the Colosseum for a ticket I'm sure we'd be singing a different tune!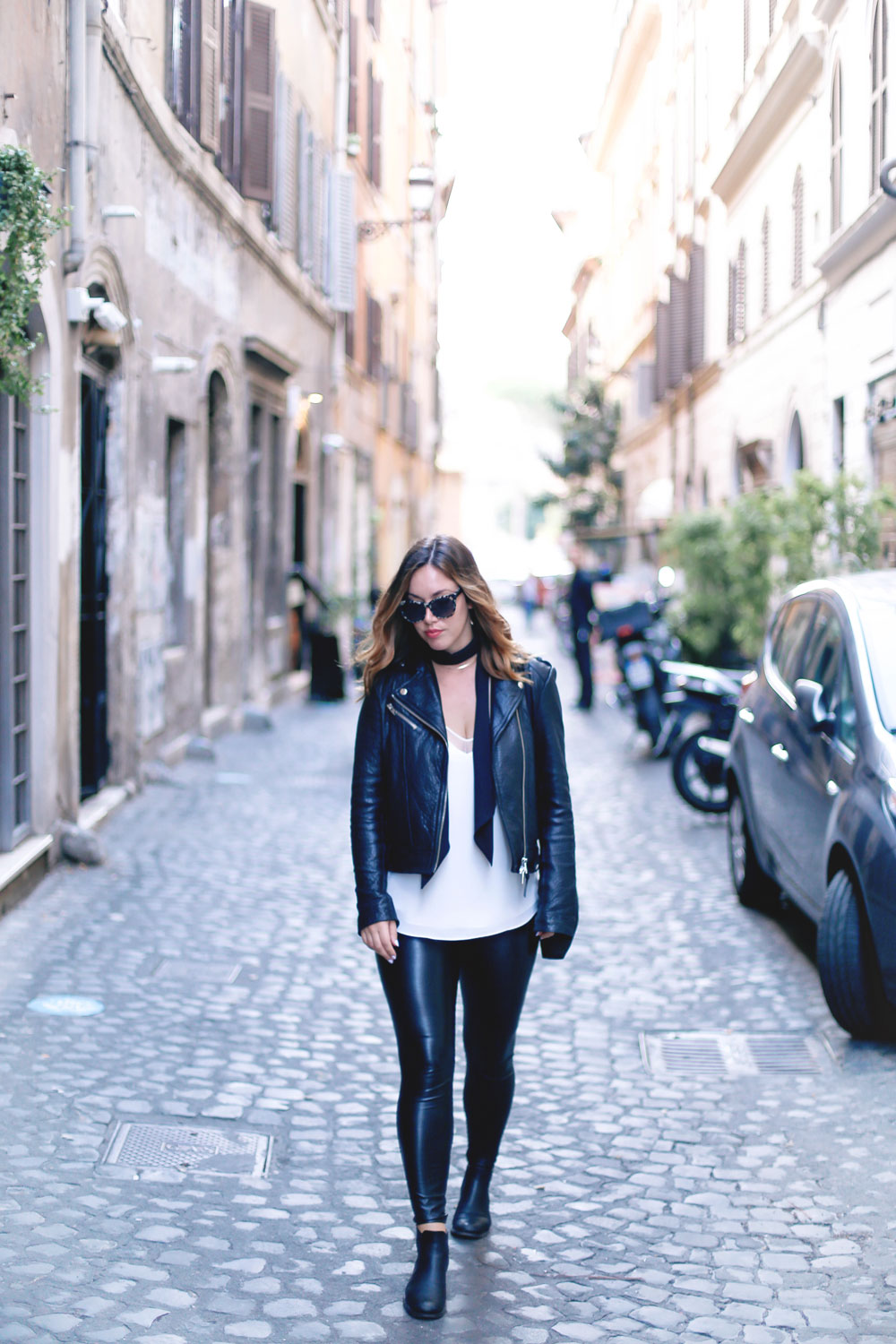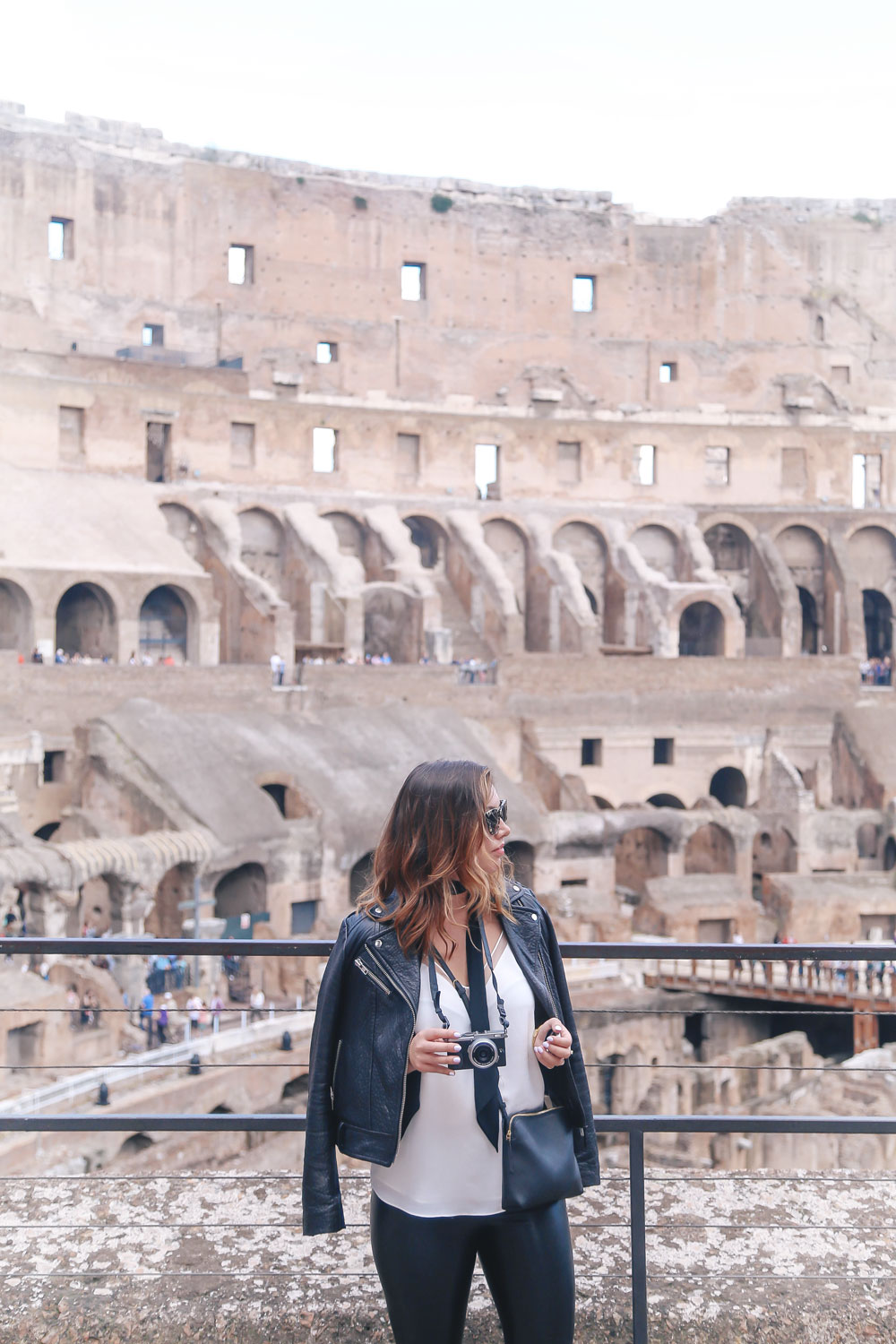 I really recommend getting some audio tour, doing research ahead of time or going with a tour group to both the Roman Forum and the Colosseum. They're both just so densely packed with history and stories, and if you go and just take in the sights you're going to miss the full impact of visiting these places. We learned our lesson with the Roman Forum when we wandered around a bit, read some of the signs then left – later in our trip we uncovered all these incredible stories, history and information about the forum that we would've loved to have known as we were walking through it in person. I blame jet lag as this is really not like us (we're both huge history buffs and usually taking all of that in properly is key for us!) but learn from my mistake and even if they cost a little extra, get those audio recordings or do your research on the plane ride over!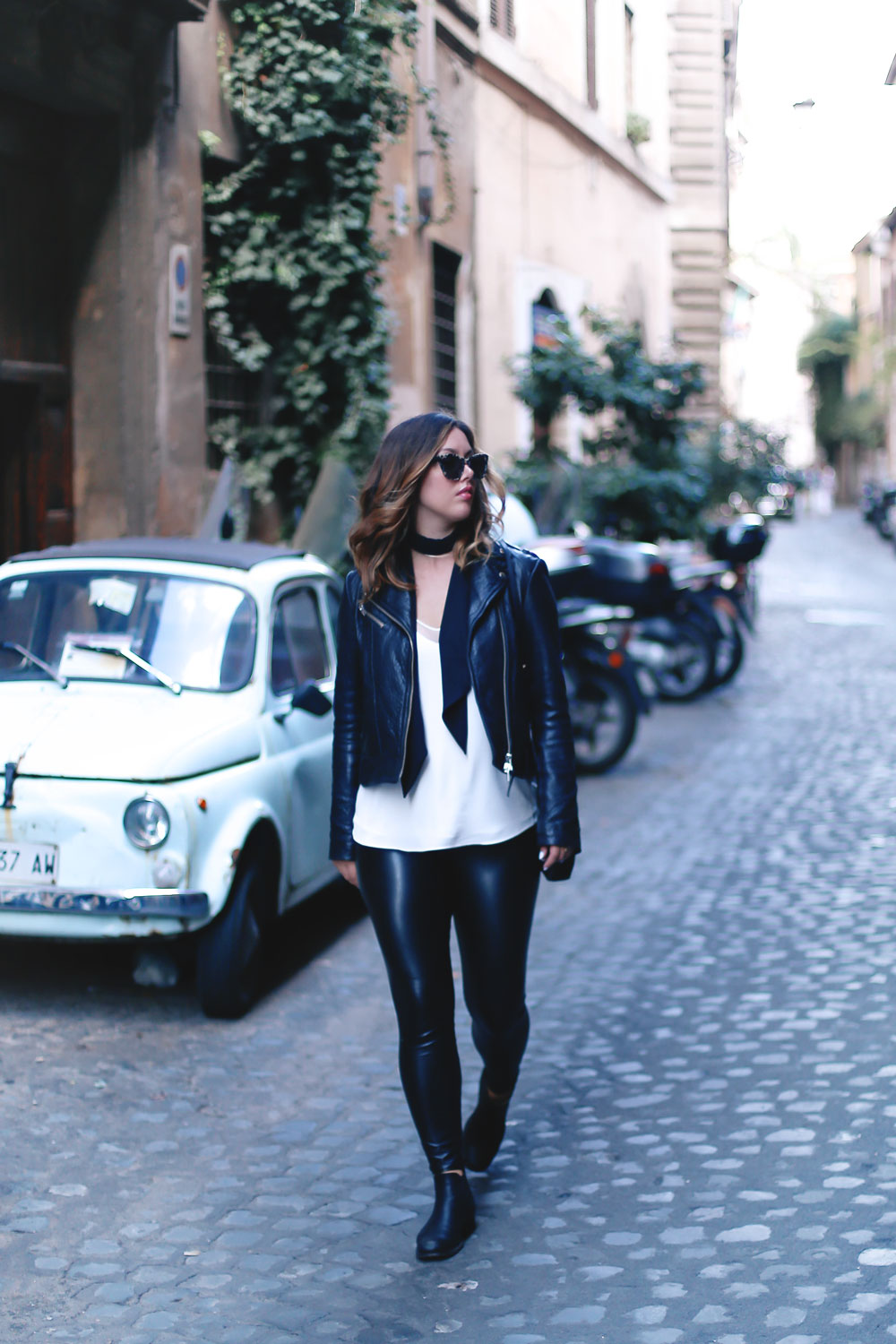 Fortunately for the Colosseum, we'd already researched up and it was pretty special and kind of crazy to walk through it in person. To think of all the life, death, spectacle, history that happened in that very space we were walking in! It was just insane. I feel like this should be on everyone's bucket list – it's just a really special experience.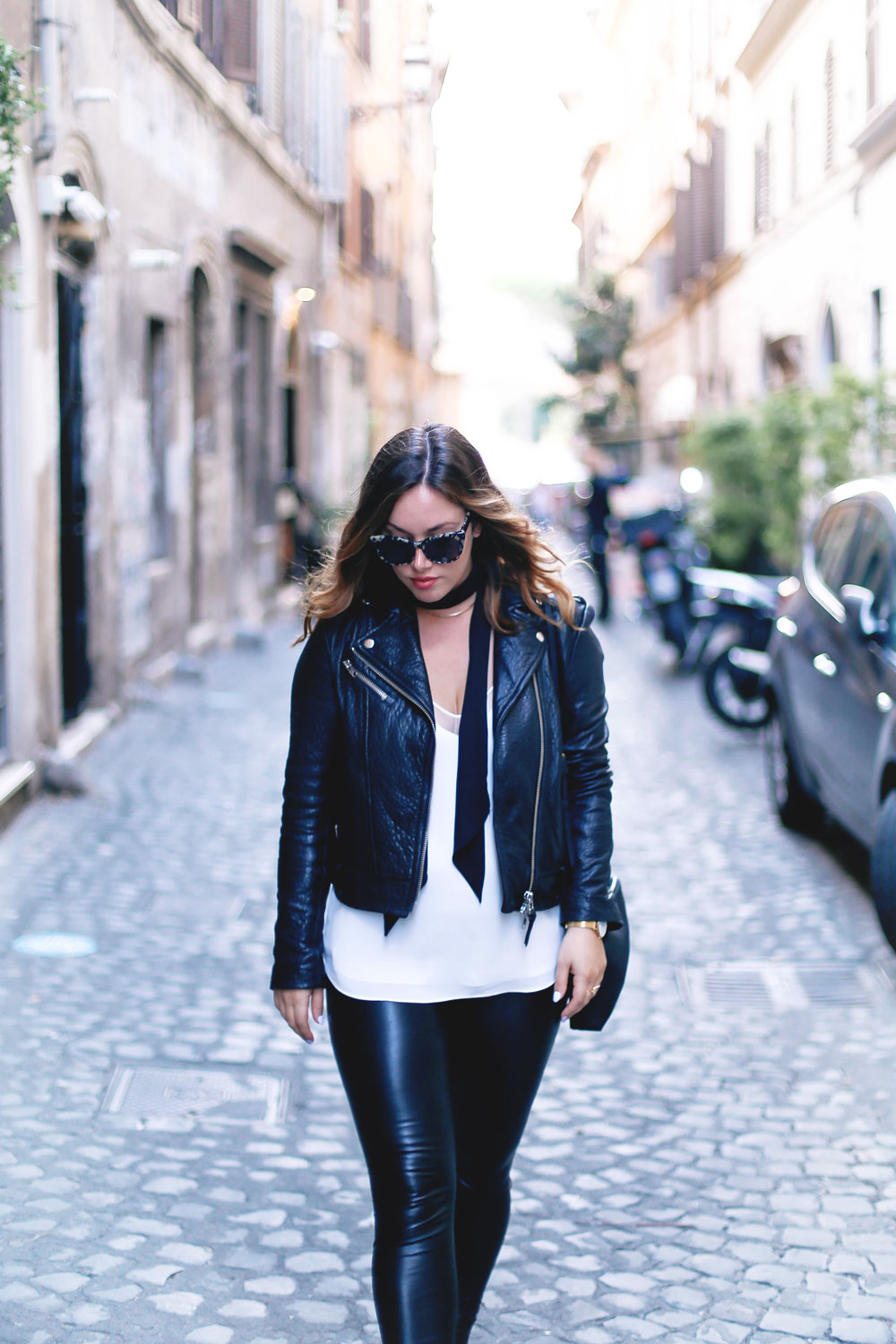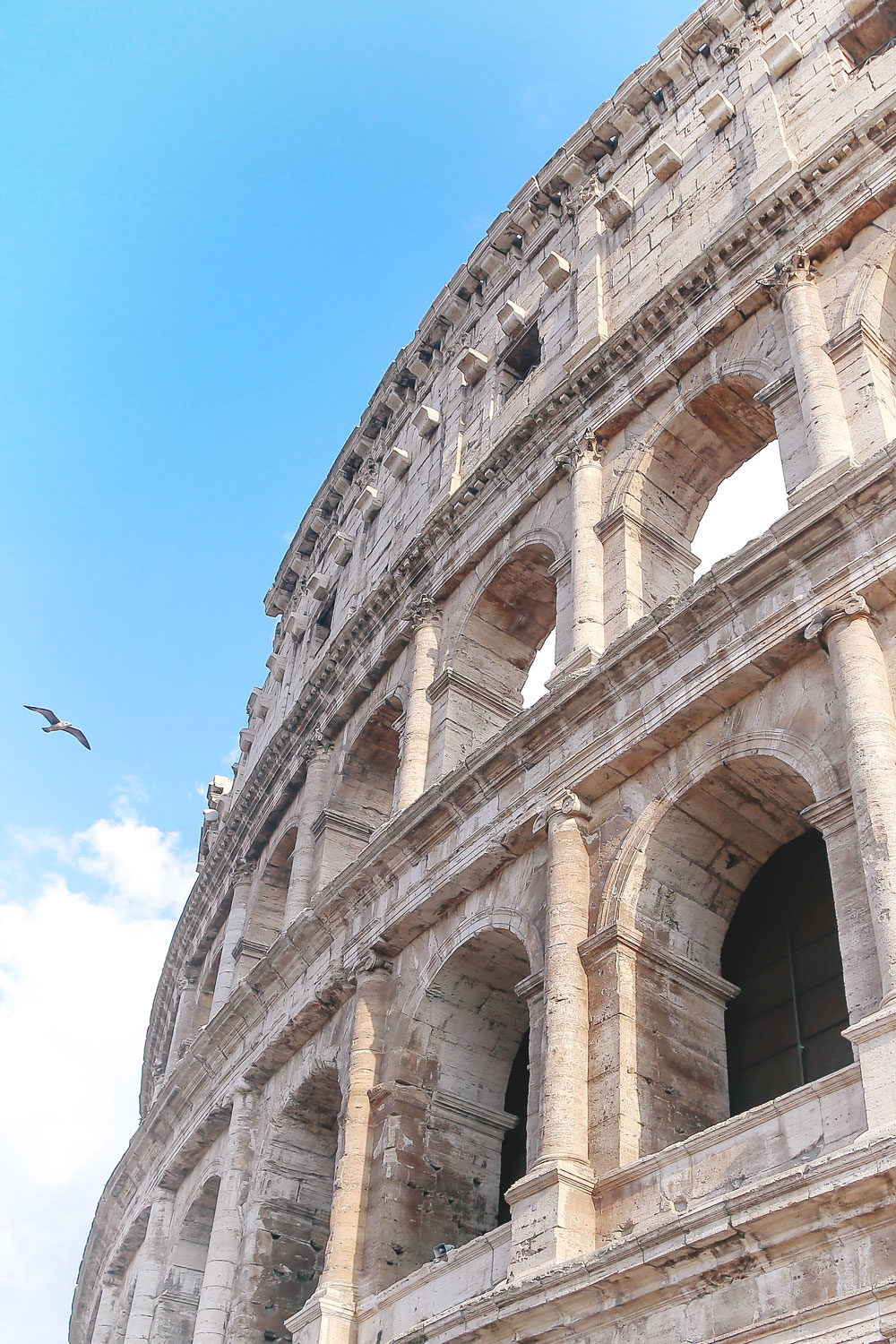 Rome in October is a bit all over the place temperature wise so I dressed in layers (leather leggings, leather jacket, camisole and ankle boots) to cope with the changing climate during the day, and we took key breaks for food and nourishment, warming up later in the day at Trastevere for aperitivo hour (something you should literally do every day, it's the best).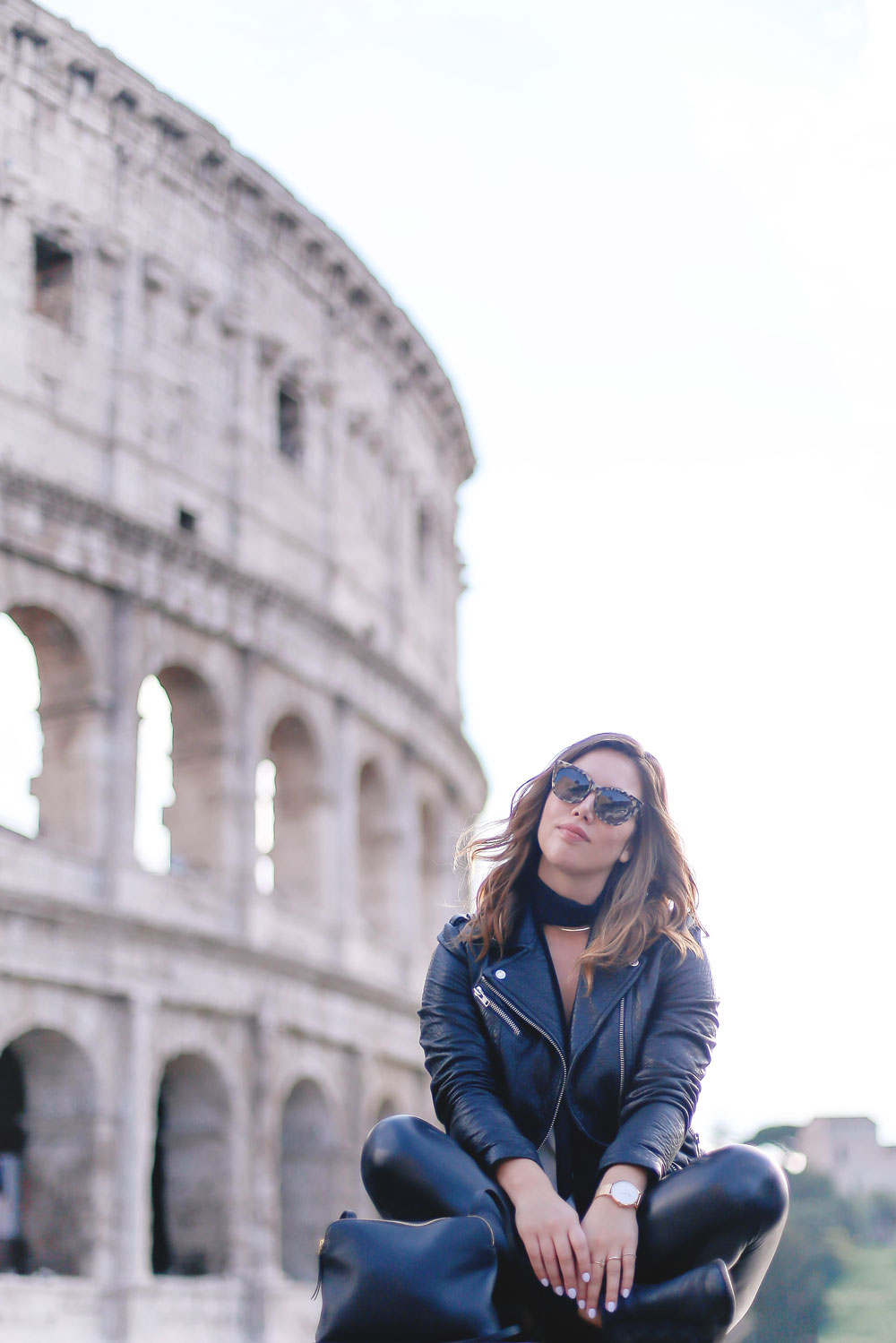 A special little shout out to Matty for coping with me on this day – my back was seriously hurting from the flight 1.5 days before and walking 40K steps on our first day in the city in ballet flats didn't really help it, so it was an odd mix of being in awe of everything we were seeing and then being taken down repeatedly throughout the day with intense pain. If anyone else deals with chronic injuries or pain, my main tip is to really just work those breaks in! I also have to work out and do strength training (in other words, I have to feel the pain of burning muscles in order to keep the pain of like skeletal, disc issues at bay, fun!), just about every day really and had made the mistake of not getting to a workout right away when we landed. So whether you've got to tend to an injury, get achey after flights or just want to keep up your fitness while you're gone, I have some awesome travel workouts coming your way that you can take with you wherever you go!
If you haven't seen this quick booty blast though (plus a giveaway to my fave barre studio The Dailey Method), then mosey on over here, grab a chair and burn it out!