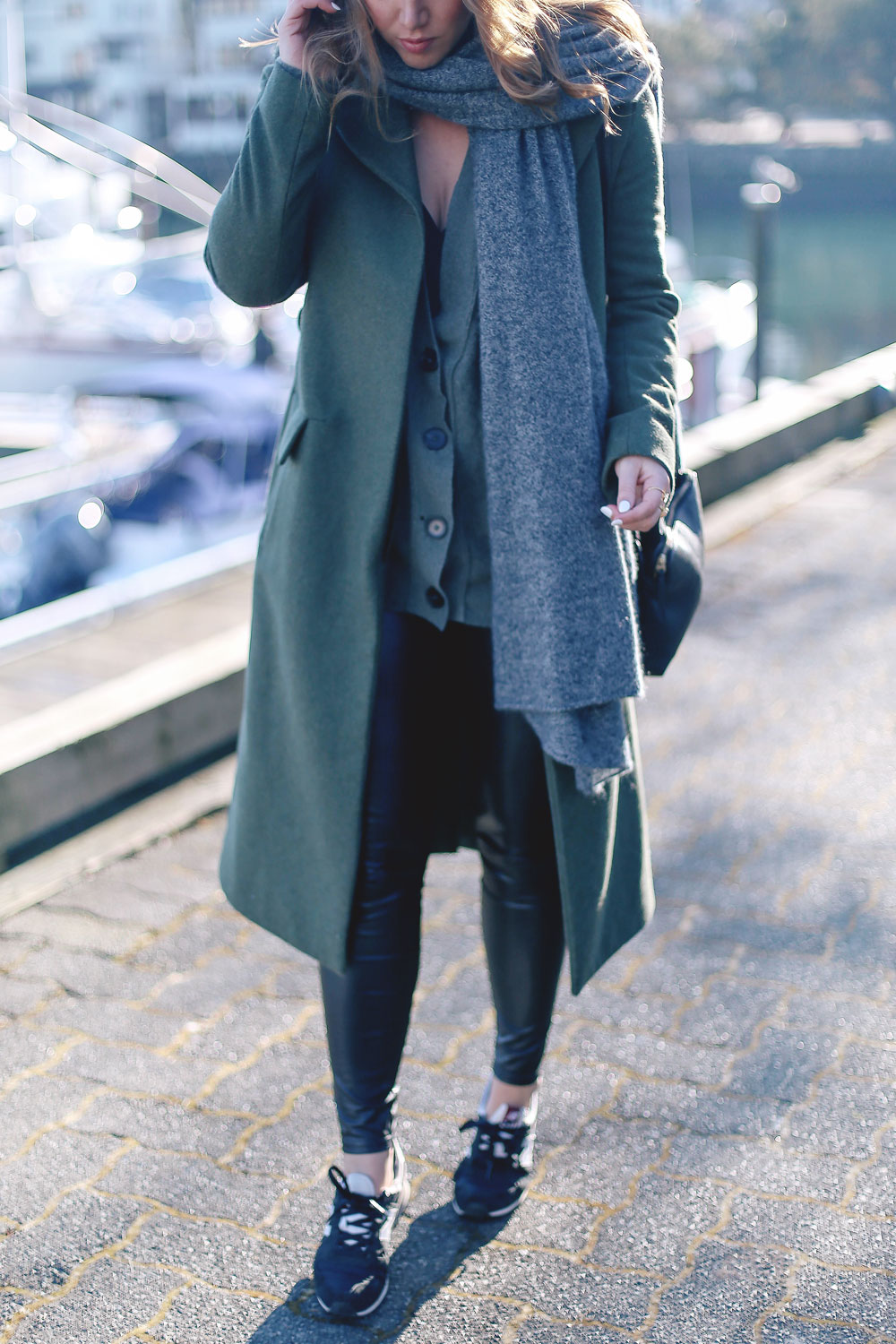 Happy Monday! I'm not going to lie, I'm seriously excited for the week. 2017 started off so slowly with me because of this brutal flu and lingering symptoms and a sense of fatigue still carried on last week, but I woke up this morning ready to tackle the day and week with tons of energy – such a welcome change! Part of this energy surge is definitely due to the beautiful sunshine we have going on in the city today, with totally cloud free blue skies in every direction and a very distinct feeling in the air that spring is just around the corner. This post is really timed perfectly for today then since in keeping with last week's post, it's all about how to strategically start livening up your winter wardrobe to start easing into spring.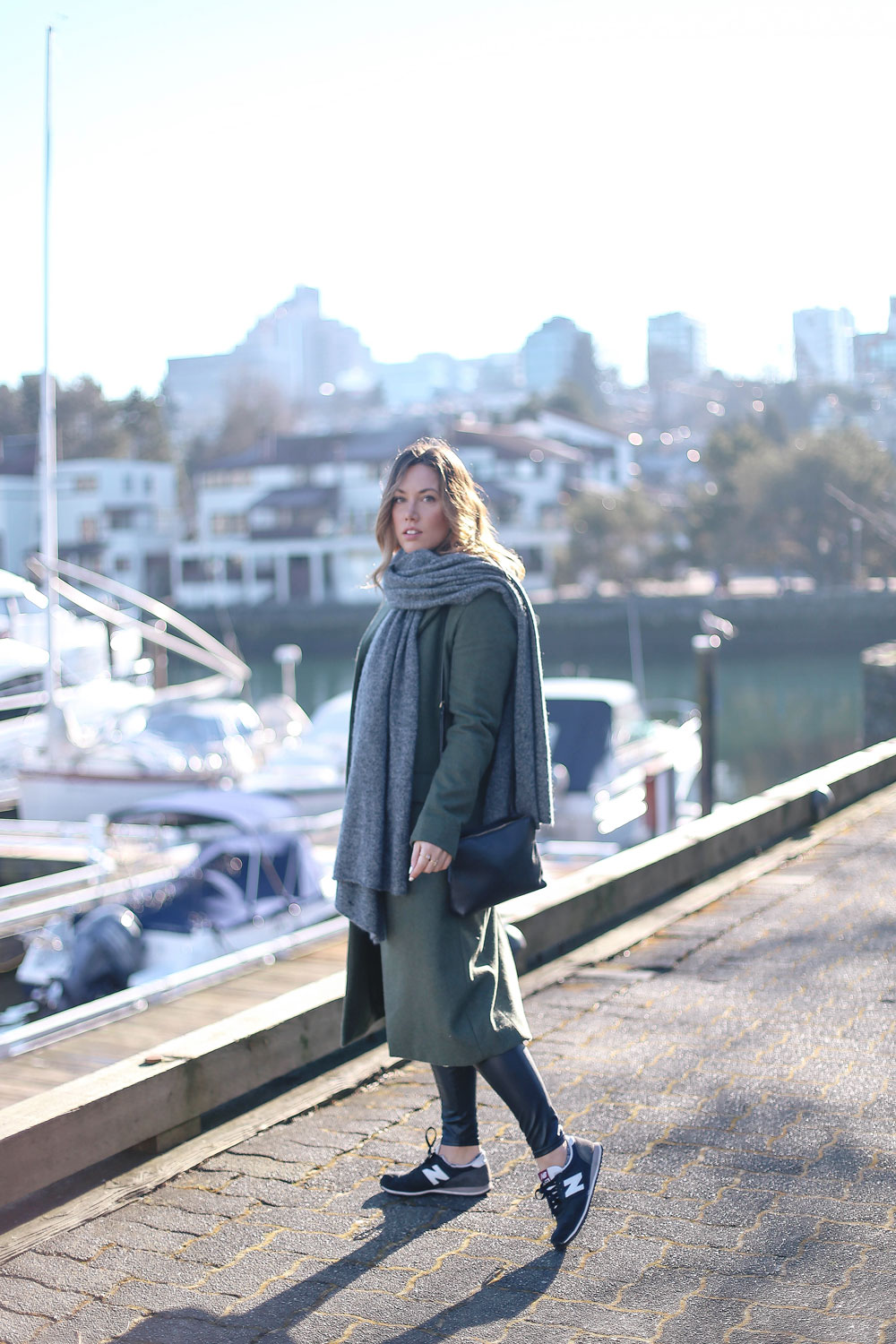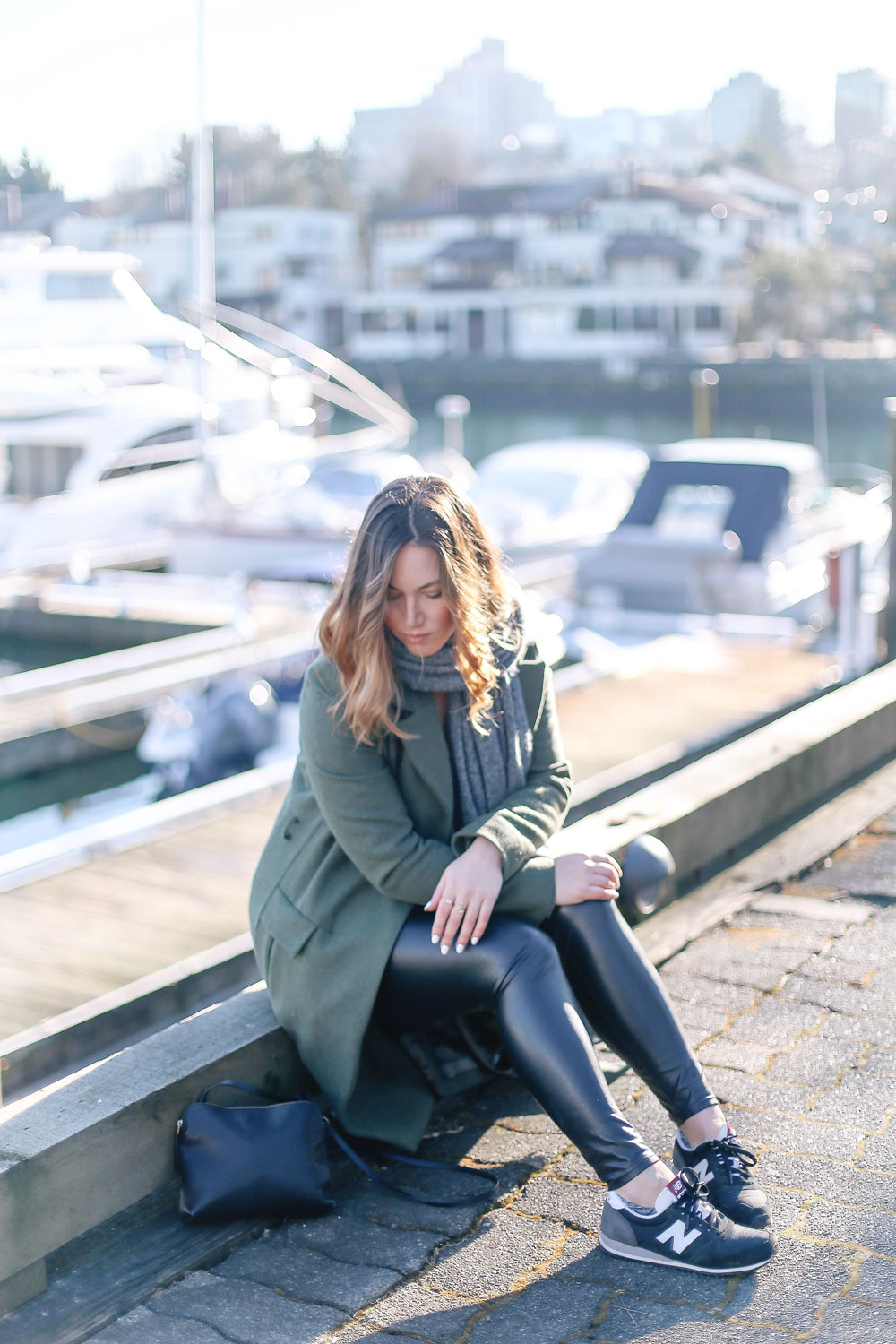 You've got to be pretty strategic around this time of year about making your wardrobe feel a bit more springlike though because while it's warmed up a lot, it's still far from toasty. For me, it's all about the swaps as opposed to trying to eliminate pieces at this point. First up: the statement coat! I have a slight fixation with finding pieces that match my green eyes so I actually have quite a bit of green in my wardrobe, from this sage hat (probably the most on-point match!) to this White + Warren cashmere cardigan (styled for fall/spring here). This beauty of a coat though (originally bought last year at Simons but here's a great alternative under $100!) is probably the green piece I wear the most, and it's surprisingly versatile (case in point: this look and this look). You can go for a straight up powerful pop of colour via a striking red or cobalt blue, but I'm all for picking a more muted tone (one that you've favoured in the past, as I have with these greens!) and working it into an otherwise neutral look.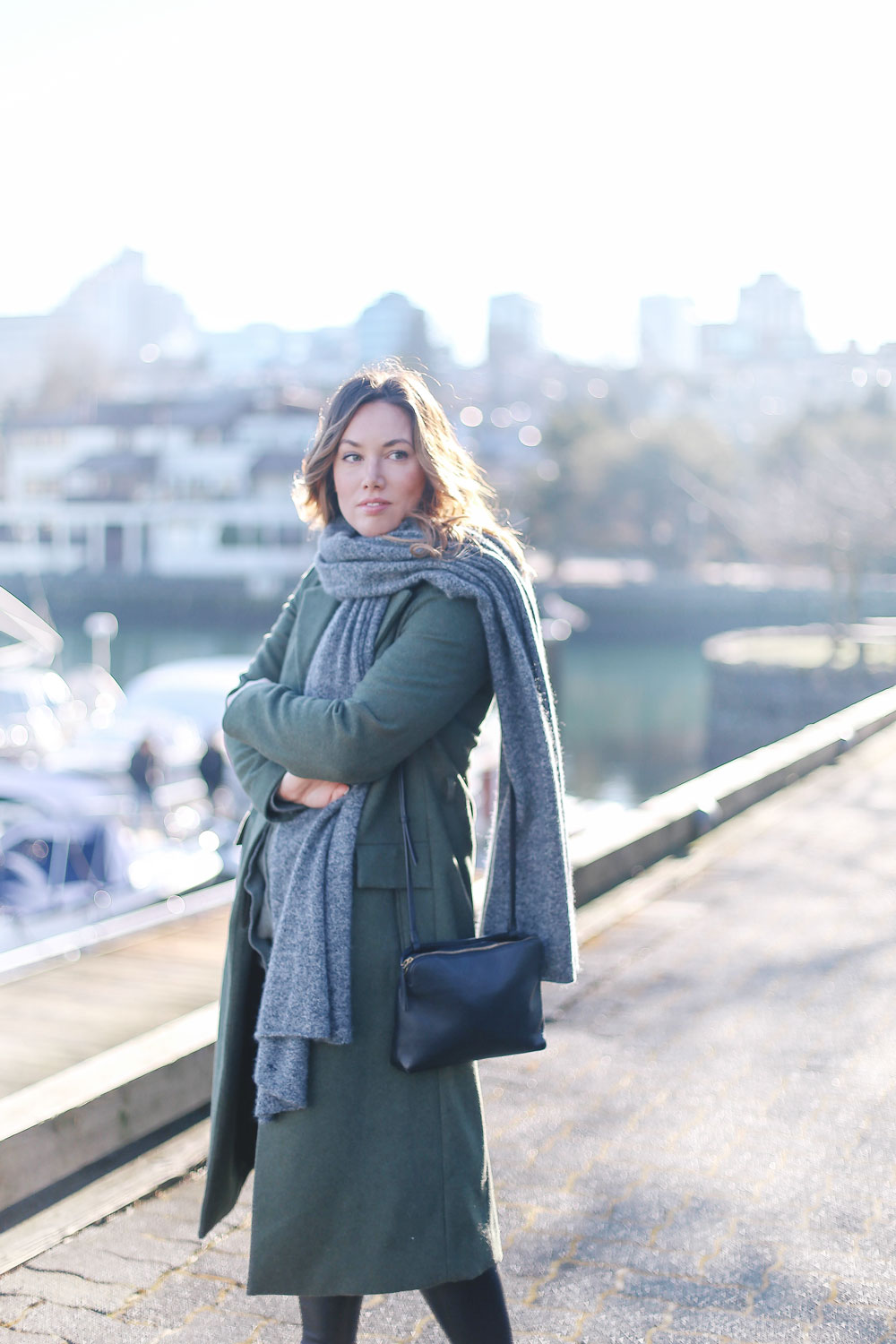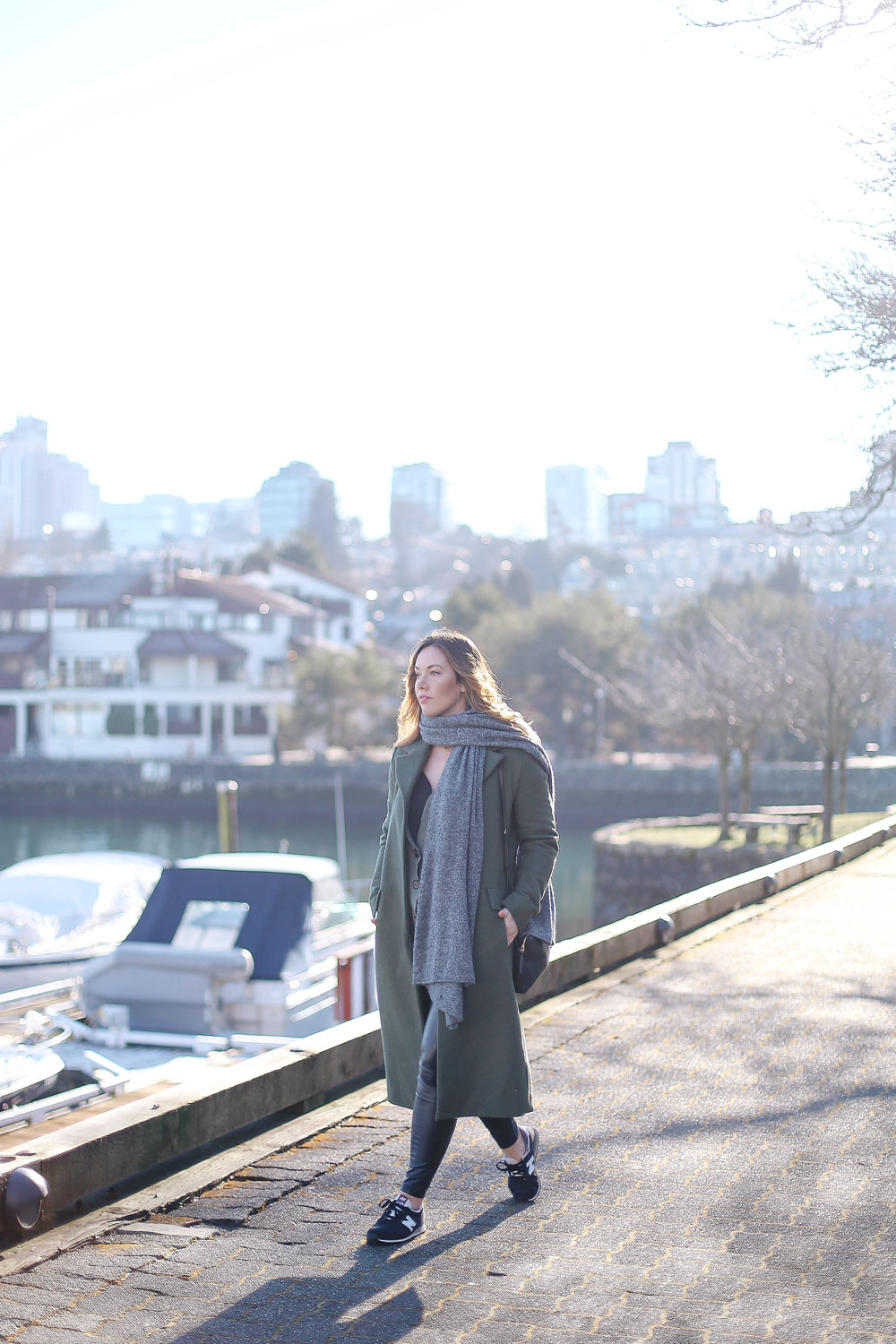 While the rest of this look is made up of my winter essentials (from leather leggings to this White + Warren cashmere travel wrap I pretty much always wear), the other piece that you can easily swap in around this time of year is a killer pair of sneakers. They're still warm enough to keep your feet toasty, but as much as I love my Sorels I'm definitely happy to retire some of my warmer, more snow-apropos footwear for something lighter (and of course, it doesn't hurt that these New Balance sneakers add a little athleisure edge to the whole look too).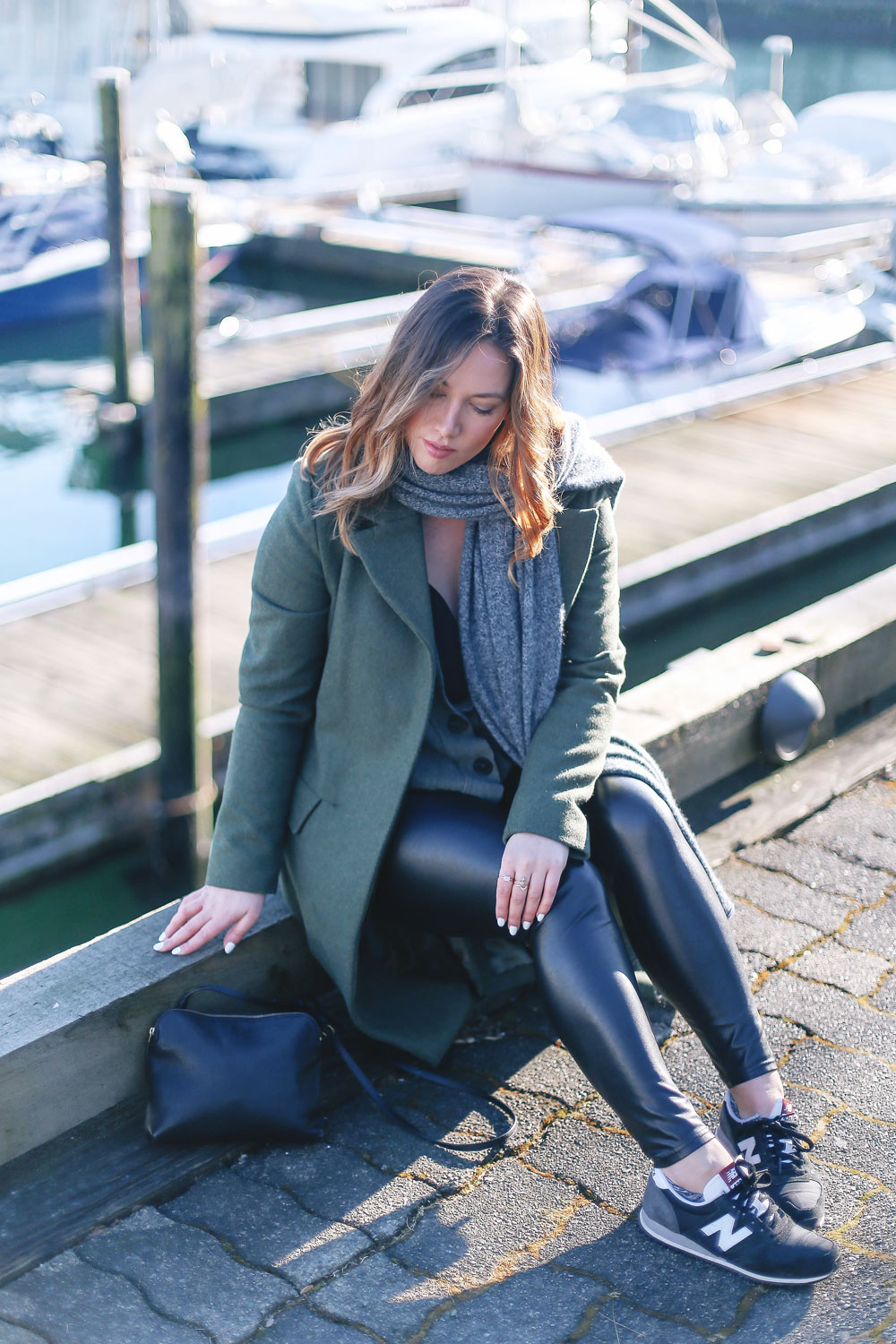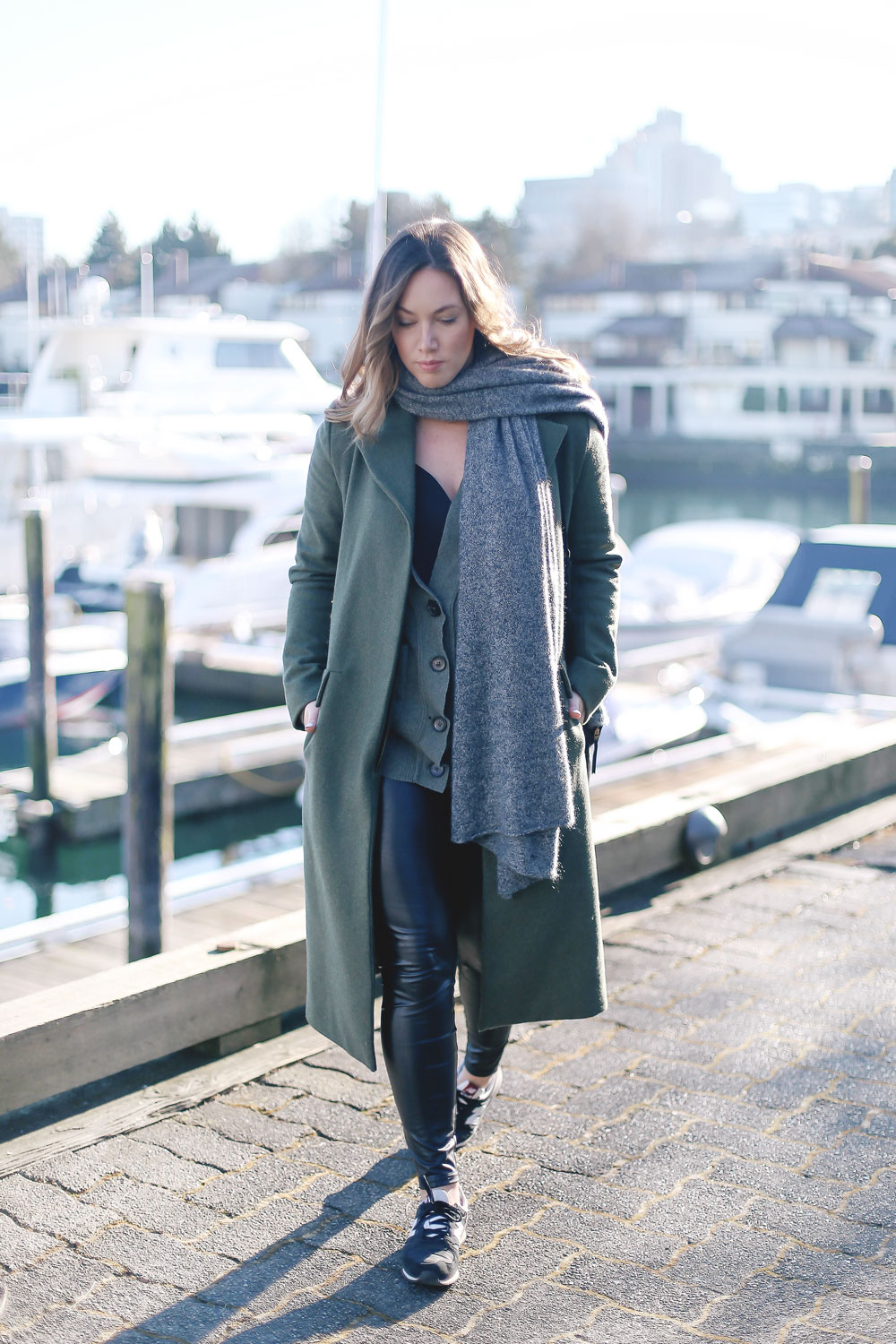 I've got this whole series coming to you via a video in the coming weeks so make sure you're subscribed to my YouTube channel here – so much style, travel, wellness, fitness and beauty content coming your way there! On that note, wanted to say a quick thank you to all the lovely people who messaged, commented or emailed me about my first video of 2017: my morning routine! I especially loved seeing people try it themselves, so if you haven't given it a go, definitely watch the video here! I'm also giving away a free printable PDF of my routine over in the original post here.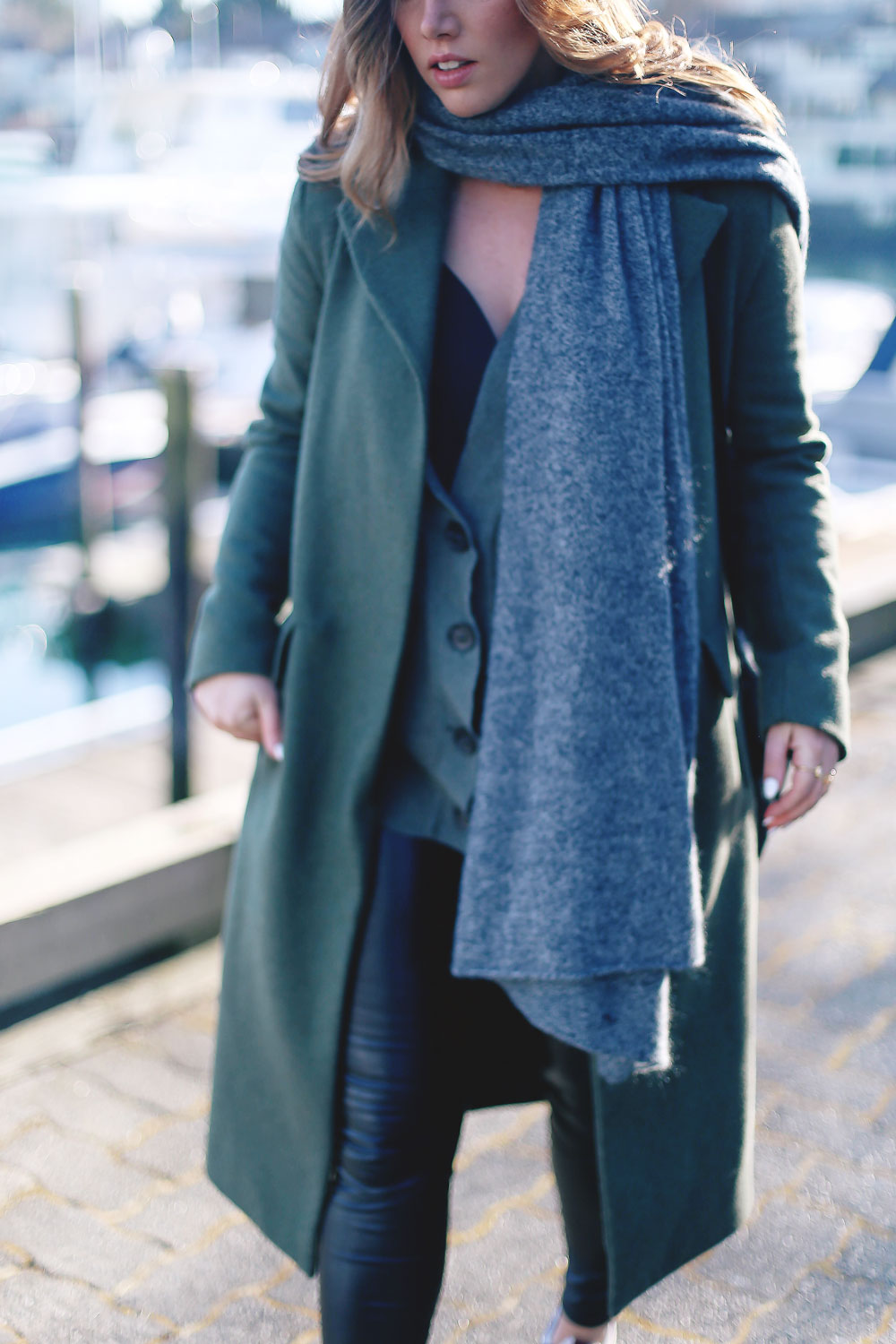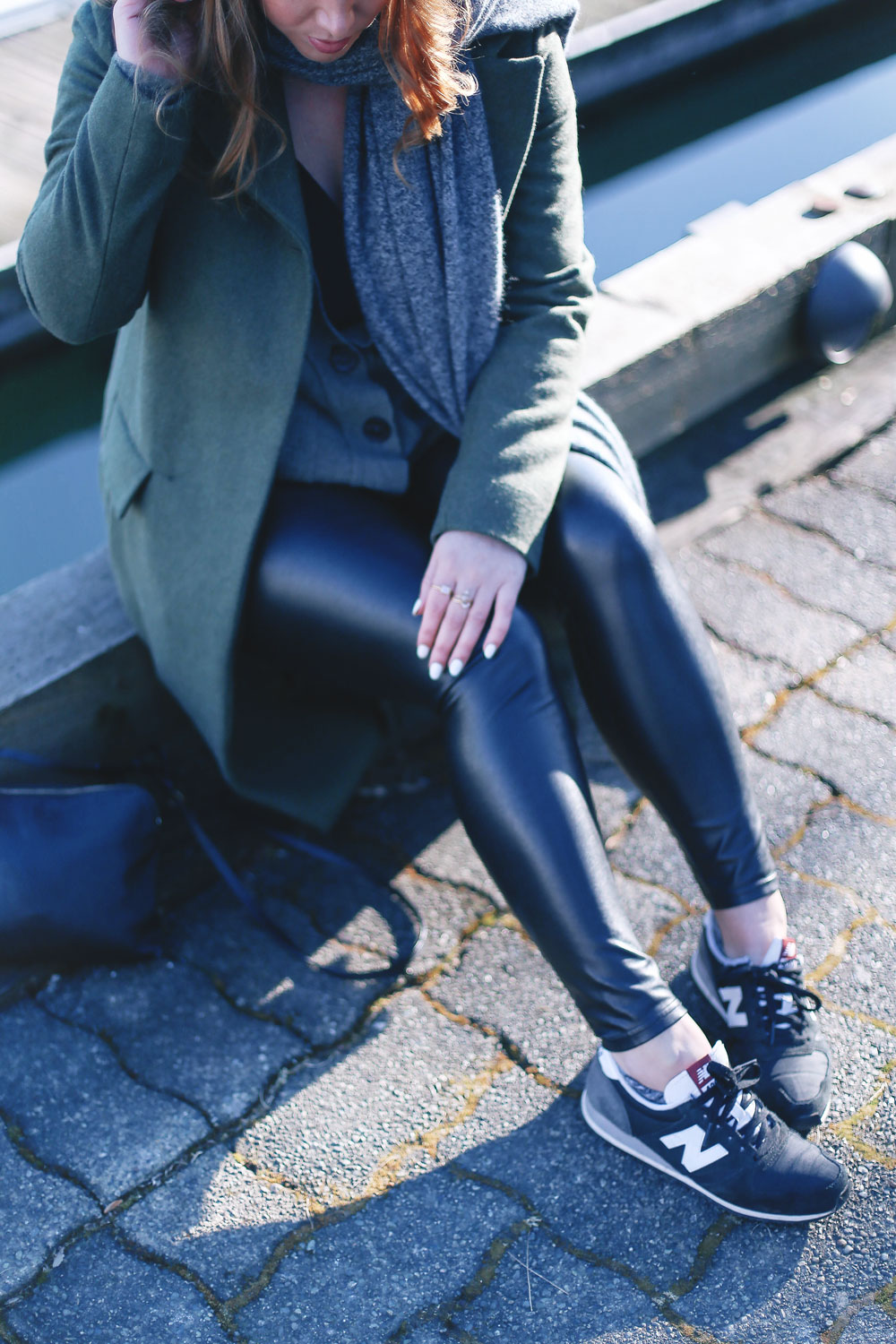 And now I'm in such a happy, looking-to-spring mood that I'm going to do one of my fave spring/summer activities: go for a bike ride! I have a bunch of errands to run and given how beautiful, sunny and dry it is today, just dawned on me that I can actually break out Mojito today. Hope you're all having equally lovely Mondays!
Photos by Alicia Fashionista