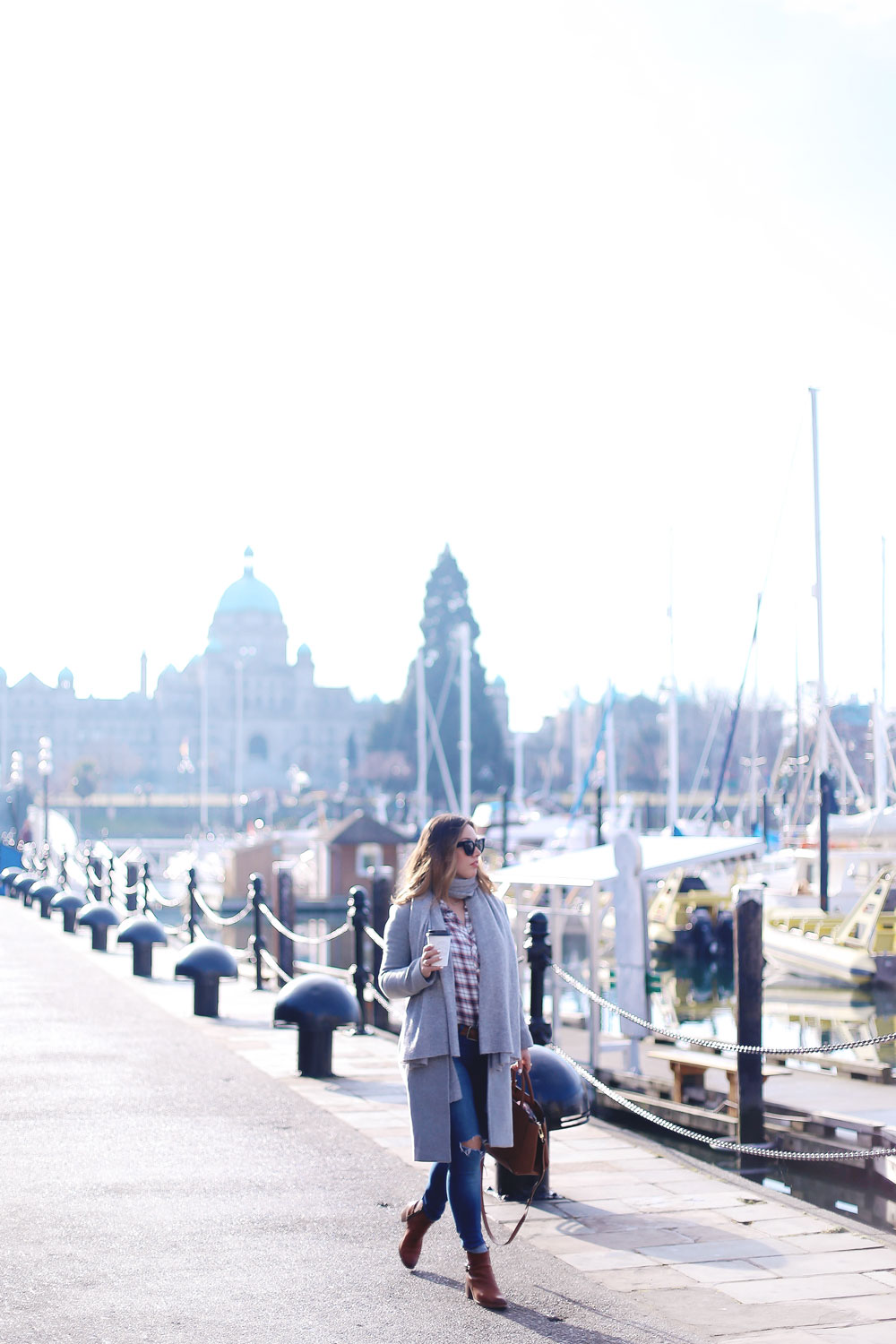 If you guys followed along on Insta Story a couple weekends ago, you would've seen that Matt and I took off to Victoria, our university town and where we started dating as wee ones a whole 9 years ago! It was such a special experience (more on our little story and how Flytographer captured a special place for us, plus a pretty epic travel vlog of the whole trip!) and this beautiful sunny day was such an amazing way to spend our last day in this beautiful city we once called home.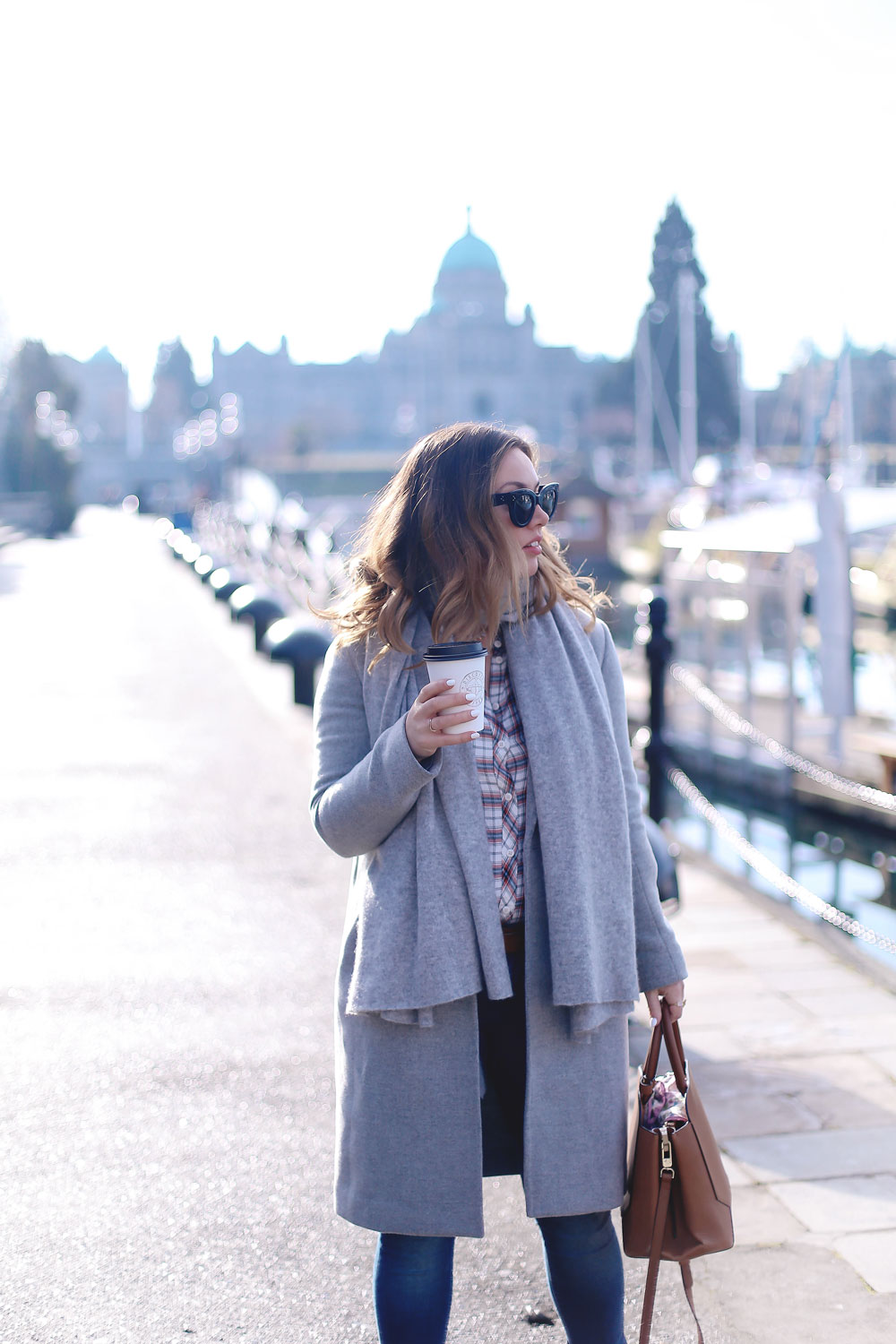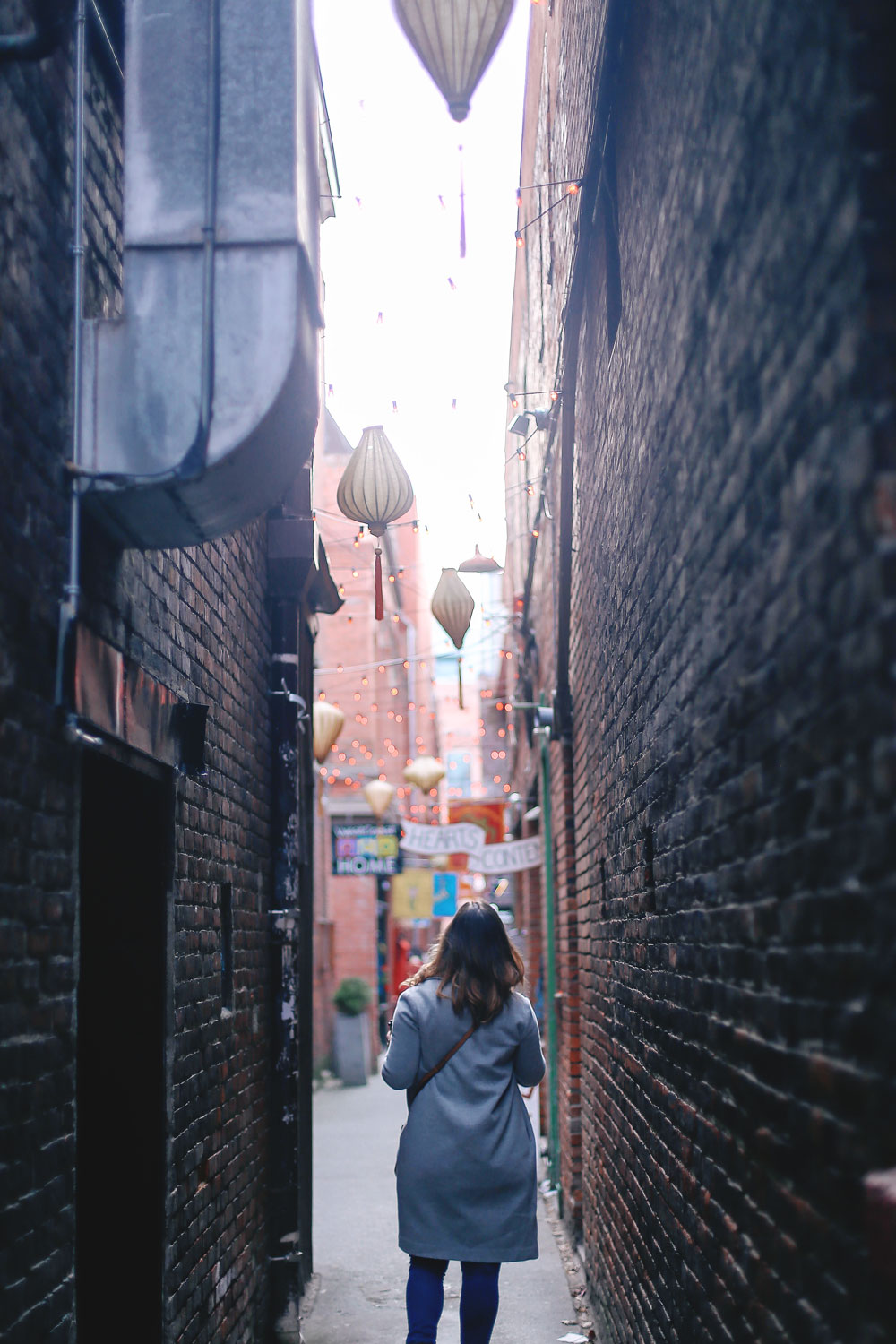 Vic definitely has a bit more nip to it than Vancouver does (we're actually protected by Vancouver Island here on the mainland so our chill and wind factor gets taken down a bit) so while I wanted to be cozy and comfy in a classic wool coat (an amazing option under $100 here) and my go-to travel wrap, as per the last two style posts (this one and this one) I really wanted to make sure I was also honouring the beautiful sunshine that was set to shine down on us on our last day and start working those spring-esque pieces in. Cue in the plaid shirt!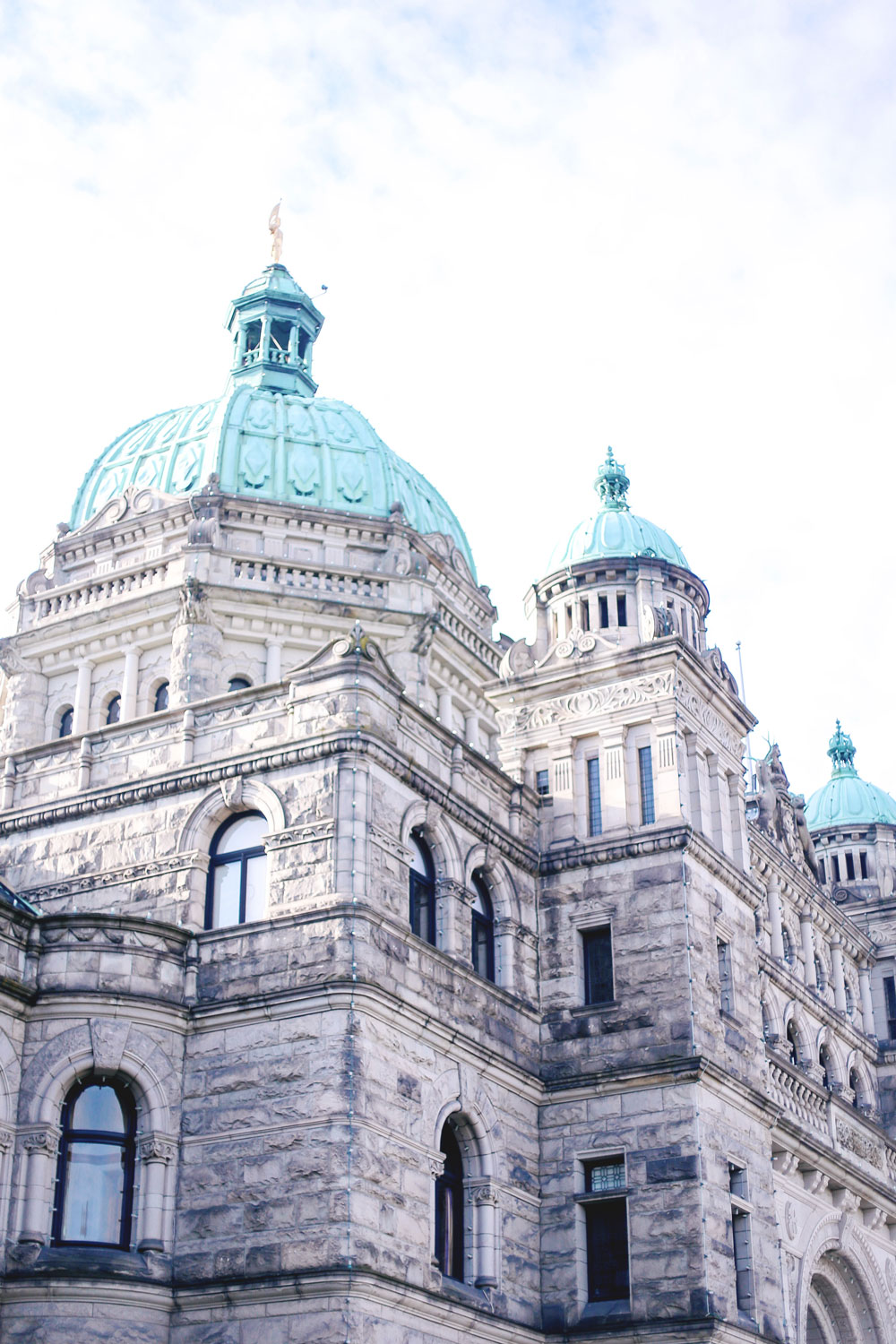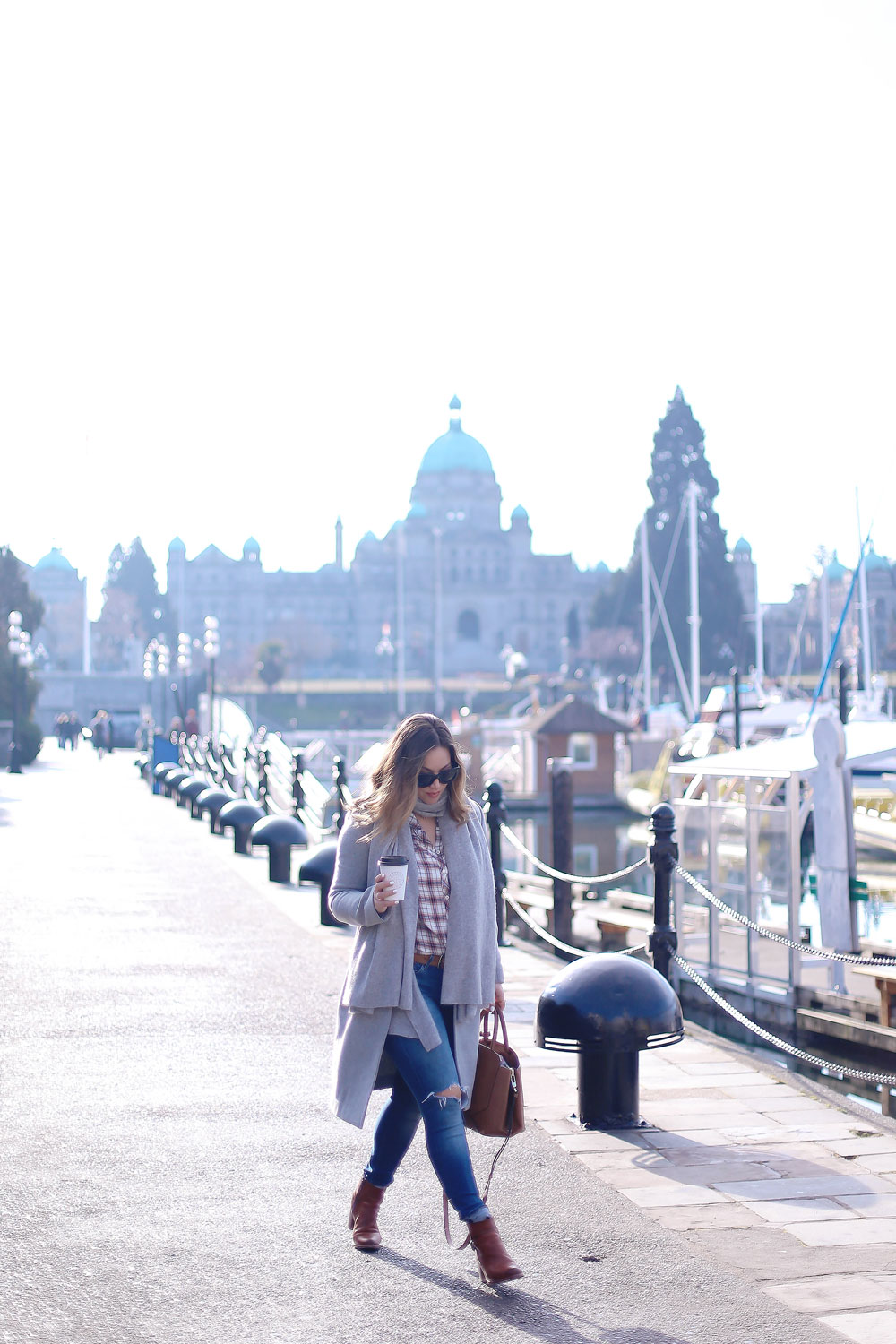 I'm actually not a crazy fan of the whole grunge style phase (which is funny because as far as music goes, that whole era is a favourite of mine) but plaid is one thing from that period I can get behind when done right. For me, it's all about using it as a stylish way to break up a look and add in a dash of colour – the best part about plaid though is that since it's a mixed tone print, it either accents neutrals really perfectly or you can blend in two tones together (red and blue if it's mixed in the print via a red lip and blue jeans, for example).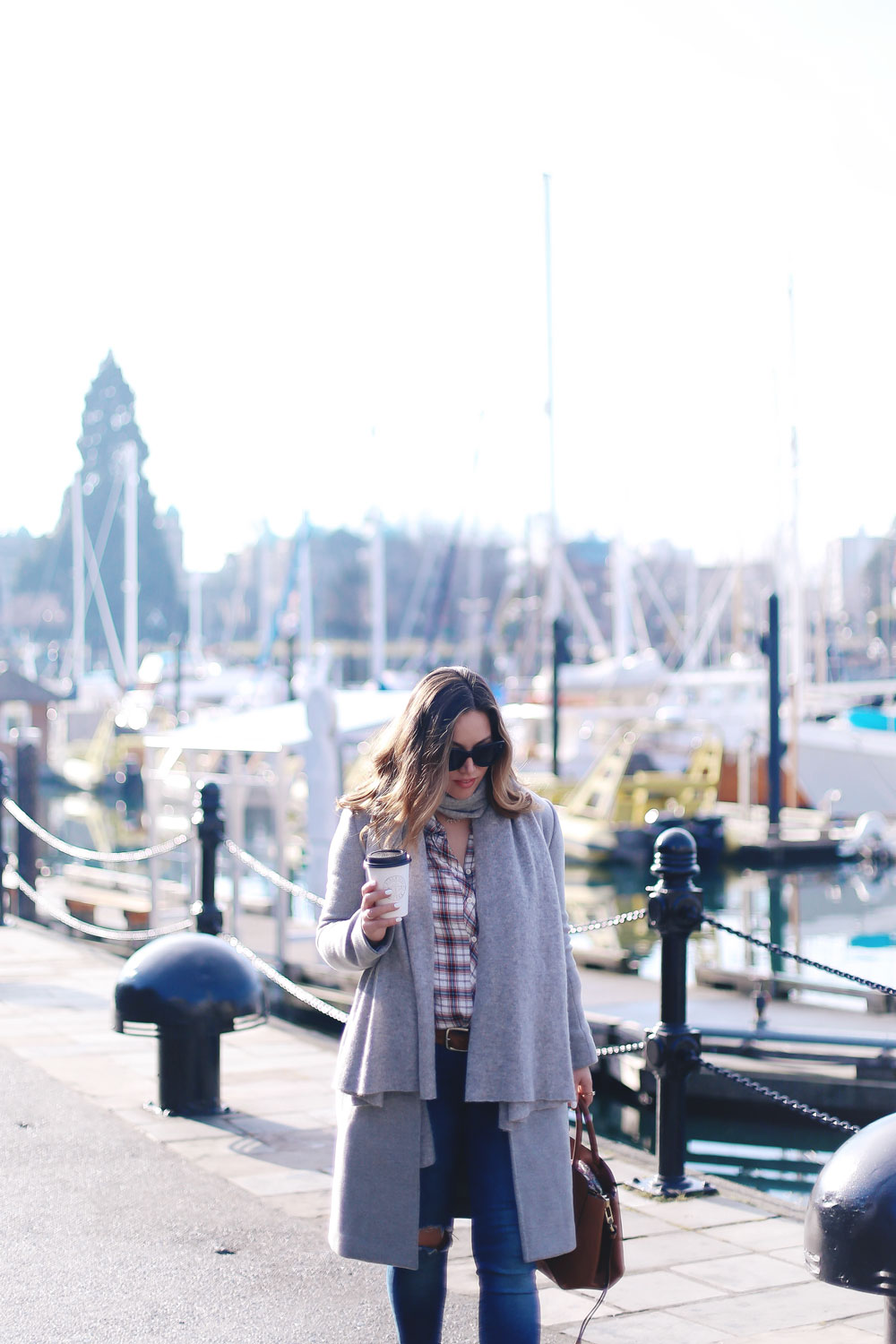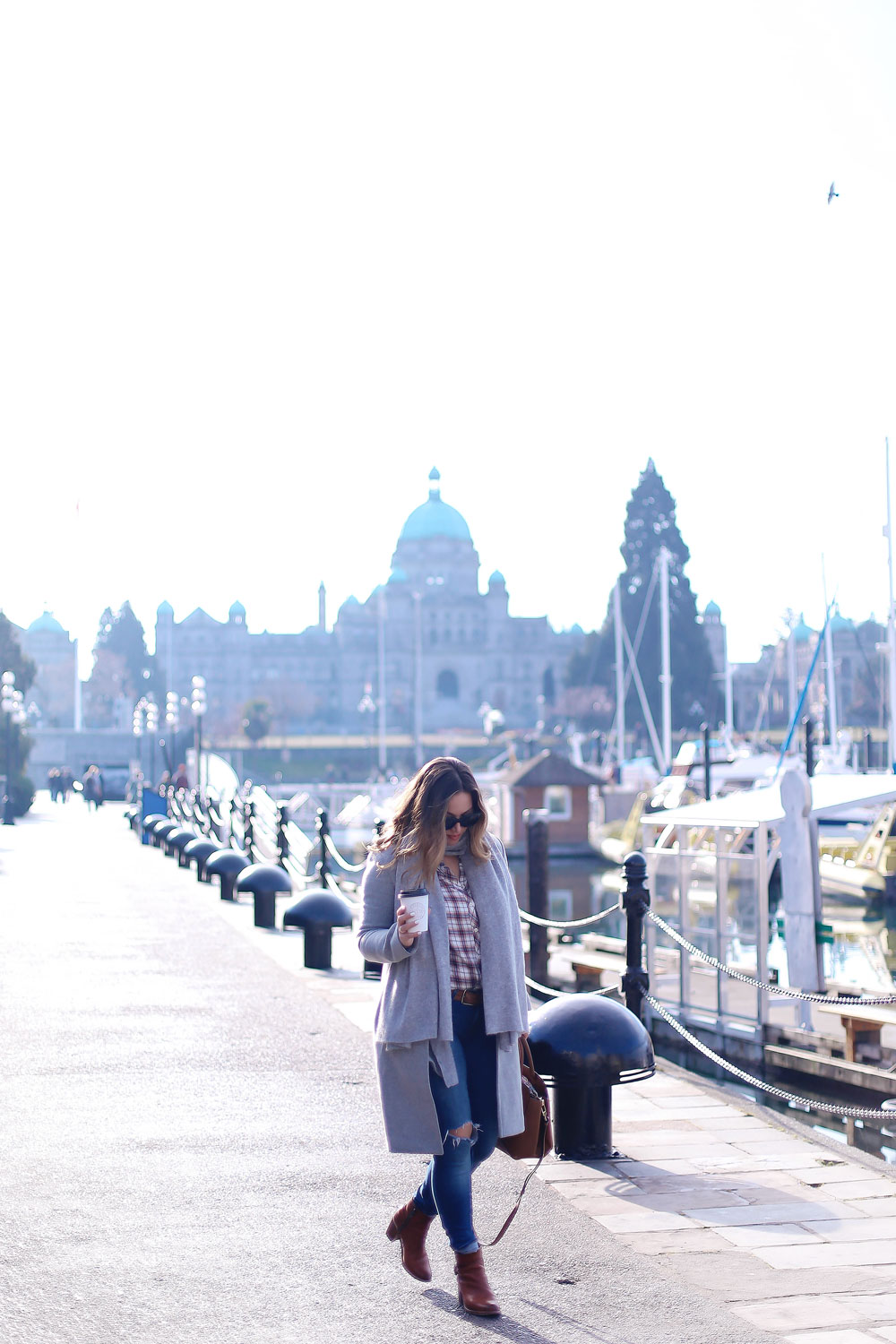 My Bega bag from Aritzia is a favourite for travel because while it's structured, there are tons of compartments in it and it's so easy to pack everything I need for a day! And these Frye ankle boots are seriously my fave boots of the season – they are so comfy to walk in but the heel gives a bit of lift and glam to a whole look.
Make sure you see my other two posts on transitioning stylishly into spring here and here! If you have any specific requests for styling, please let me know too – these style tips are all coming together in a video (so make sure you're subscribed to my YouTube!) but if you have any other video or story requests, just tell me in the comments below!
Last but not least, I've got the whole outfit linked to below but also a separate shopping widget for plaid shirts at every price point at the bottom of this post in case you don't have your magic plaid piece yet in your closet!
SHOP THE LOOK
SHOP PLAID SHIRTS