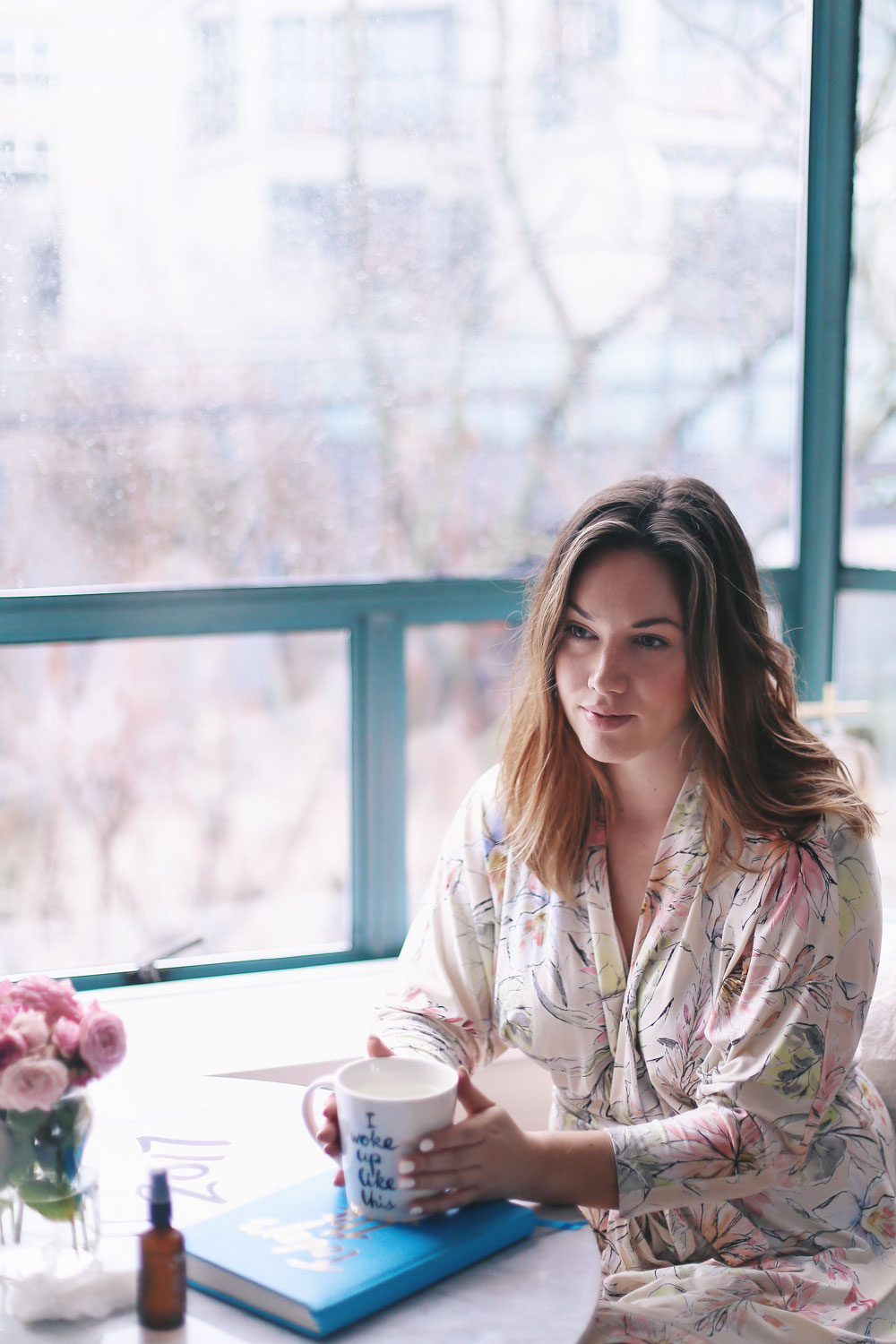 I'm so so so excited to share the first in many videos coming your way! I actually love shooting and editing videos but they are pretty time-consuming so I wanted to wait until I was able to strategize properly and really tackle video production. I'm so delighted to say I have tons of great videos now coming your way, from health focused ones like this morning routine to style to travel, so make sure you're subscribed to my YouTube channel!
But for now, the morning routine, all contained in the video above! I'm someone who is likely a bit more affected by anxiety and stress so a few years ago, realized I needed to really work in tools to deal with both. The one thing that has been the ultimate saving grace for me is learning some key tools, especially meditation and developing routines that add some structure and peace to my days. This mindful routine puts me in such a great head space every morning and really sets the tone for my day – it's all outlined in the video below so give it a watch, but if you'd like a printable morning routine so that you can start integrating this routine into your day, then sign up to my mailing list here or in the form below!


Also, if you're curious about the robe I have on it's from Smash + Tess, all my aromatherapy products are by Saje Wellness and this is the book I'm reading (it's called Gut, so interesting!).
Again, if you're not already get your butt over to my YouTube channel to stay up to date with all the videos coming your way! Would so appreciate the subscribe!
And last but not least, a special thank you to Alicia Fashionista for her help in filming and shooting this! You're the best!