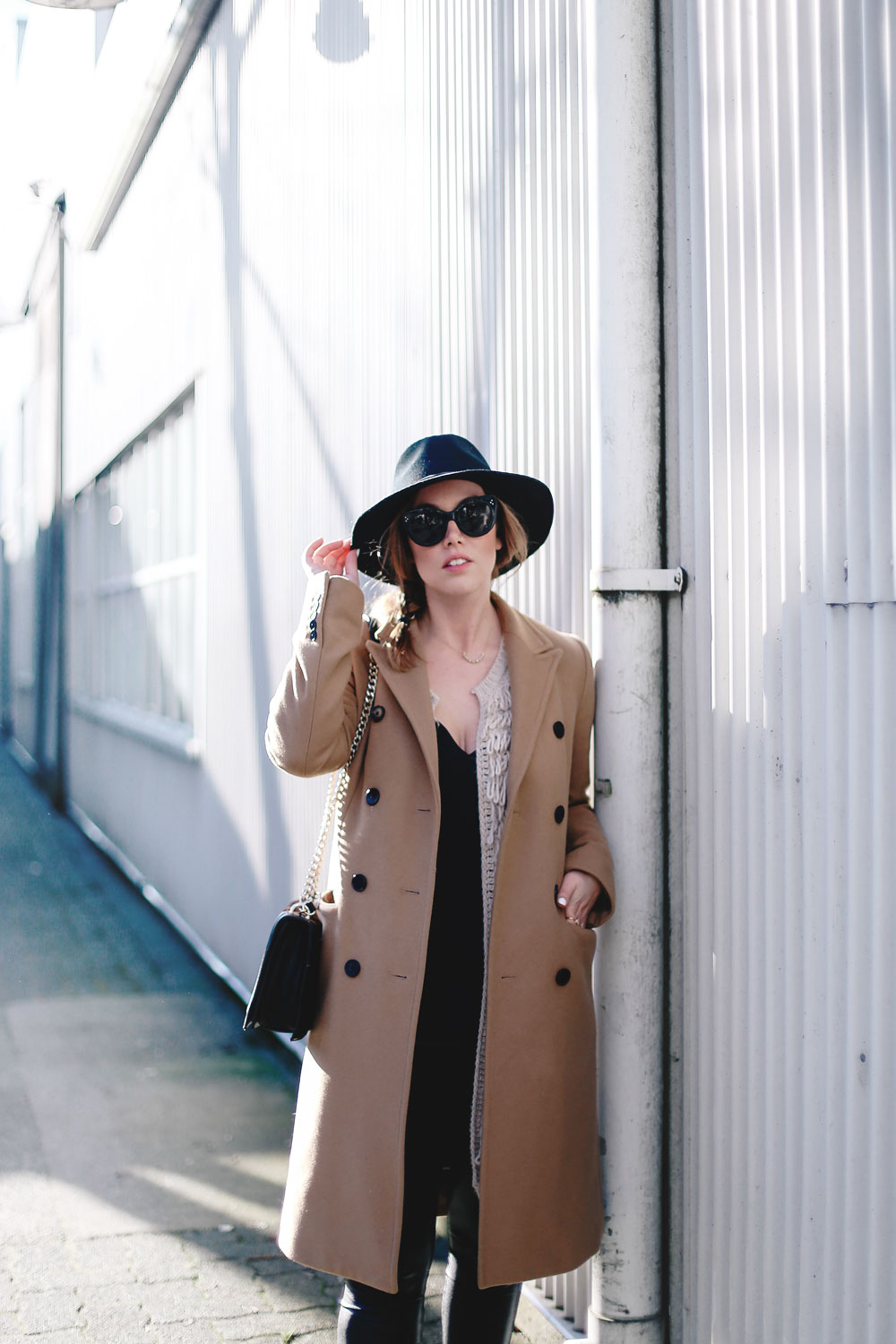 I know spring feels like it's ages away, but personally, I feel like time has been flying by so far this year (isn't it always, though?) – I mean, we're already more than halfway through January! This is totally dependent on where you are in the world but here in Vancouver, come February the temperature definitely starts rising a touch and that glimmer of hope (aka spring!) is just around the corner. I'm kicking off a little series (culminating in a video, so stay tuned for that!) that will get you prepped for that very near point when we can start thinking about spring, aka some key seasonal transition pieces!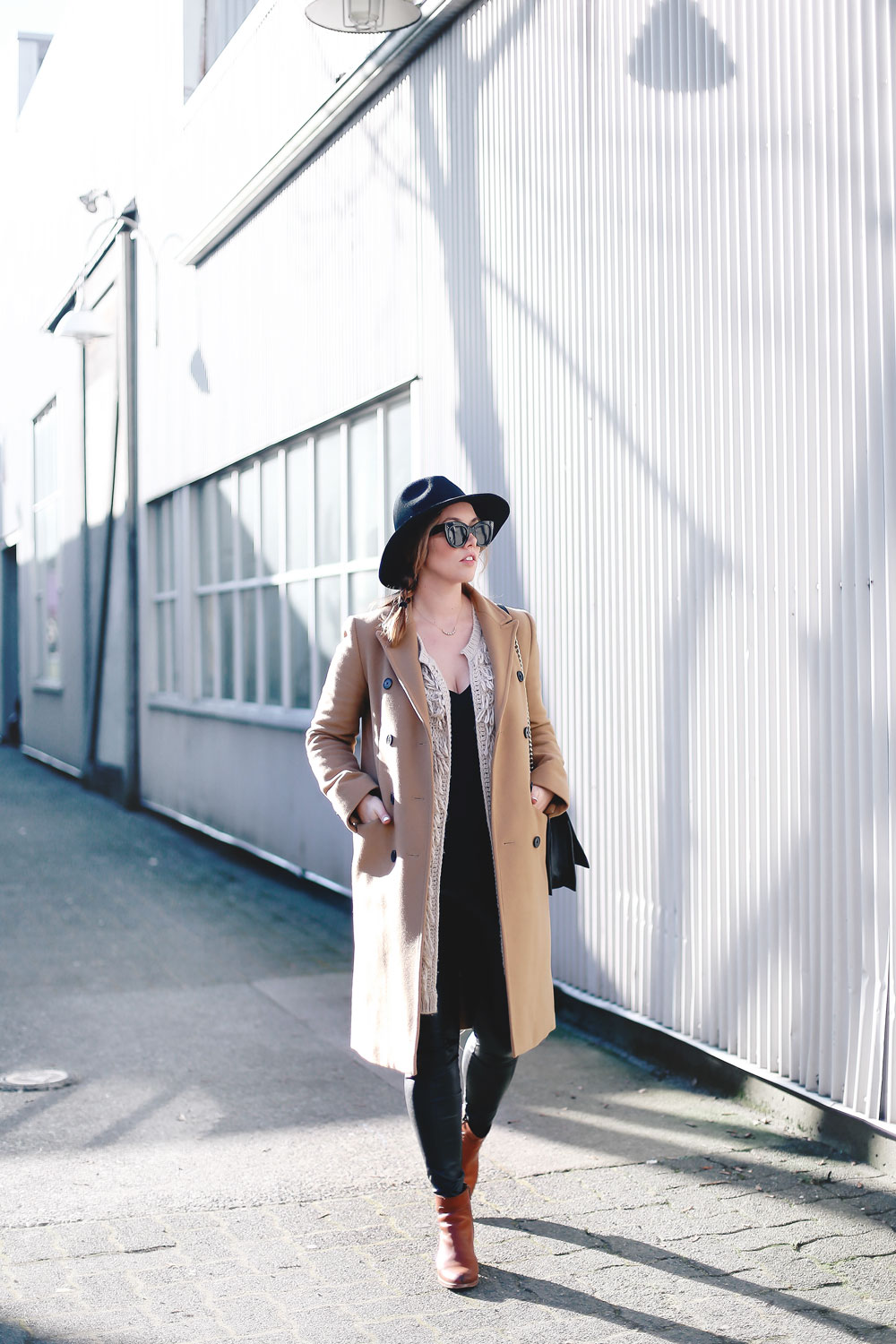 As you guys are likely quite aware by now, my style throughout the fall and winter (and even into the spring) is all about layering. I feel like I say it in every style post and am becoming a serious broken record, but it really is my key styling go-to. Not only does it add that much-needed warmth, but it gives you a chance to really play with visual interest and add in key texture, colour or print.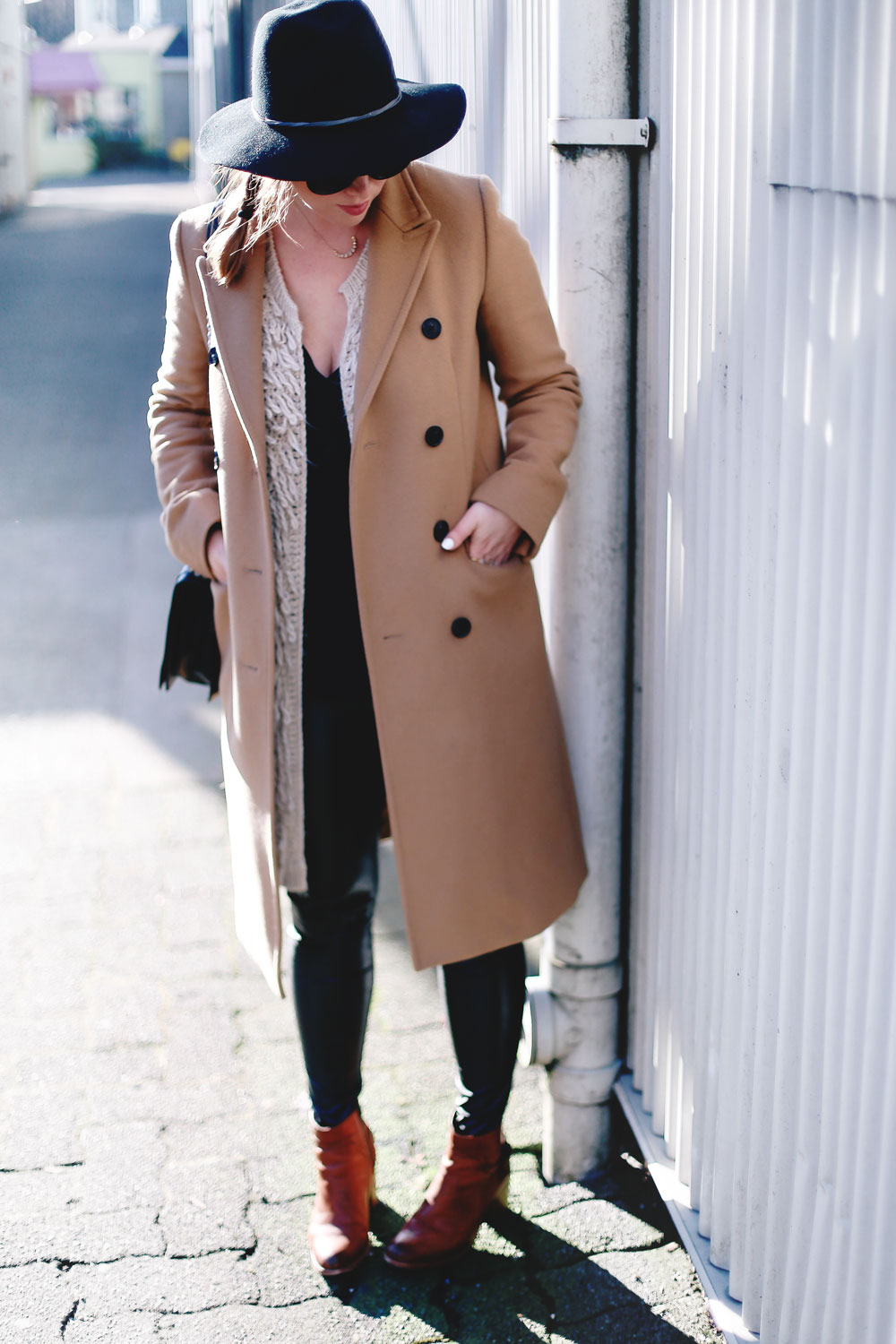 Adding in a statement vest like this beauty from Sanctuary (sold out but here's a similar one on sale!) will not only keep your most important area warm (your core) but it basically instantly updates whatever coat you have on, similarly to a stole. I get so much use out of this Aritzia camel coat it's crazy (worn here, here and here for some quick examples), but as much as I love a classic piece and really believe in investing in a quality one, I think it's equally important to stay in love with it by updating it when and where you can to keep things interesting.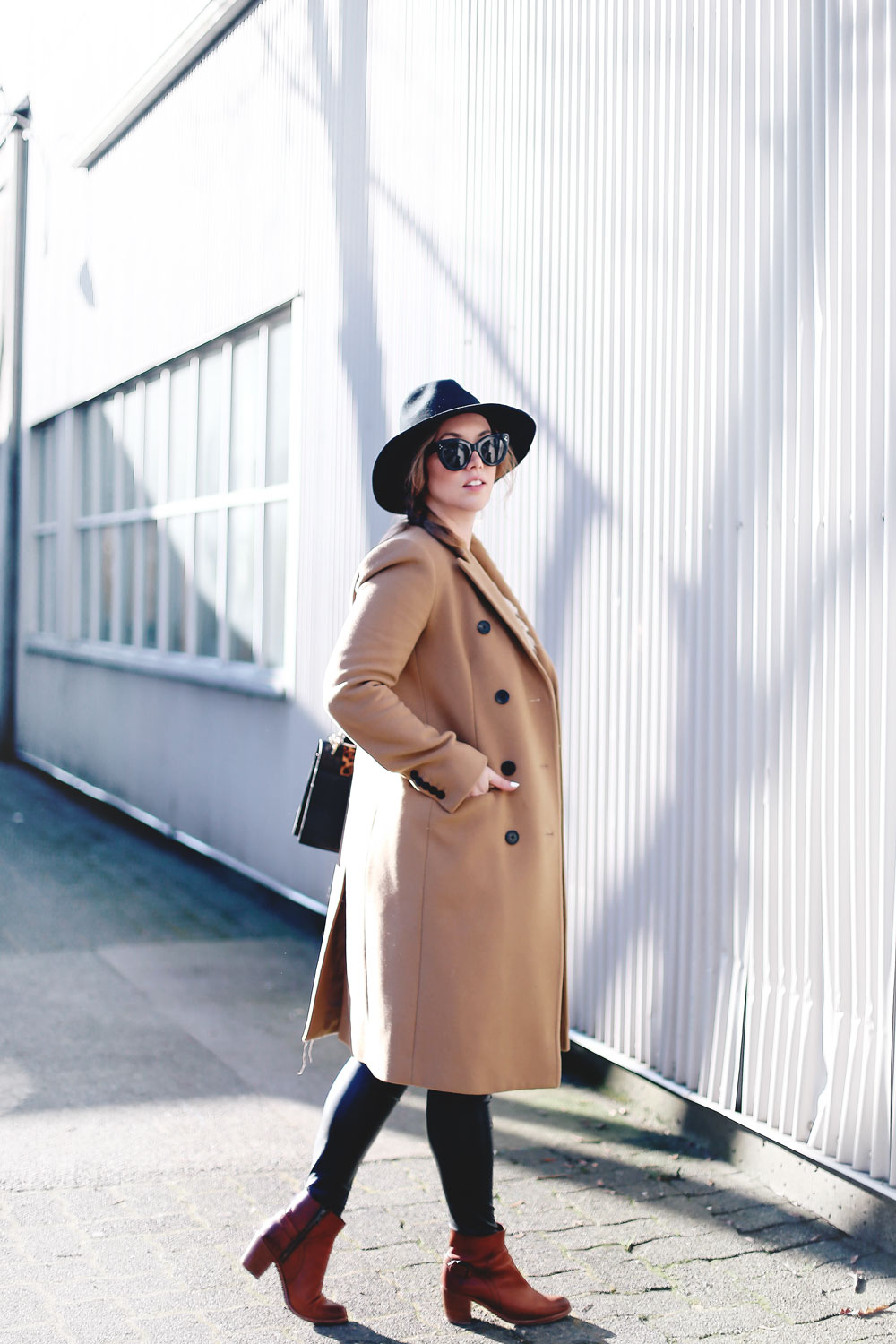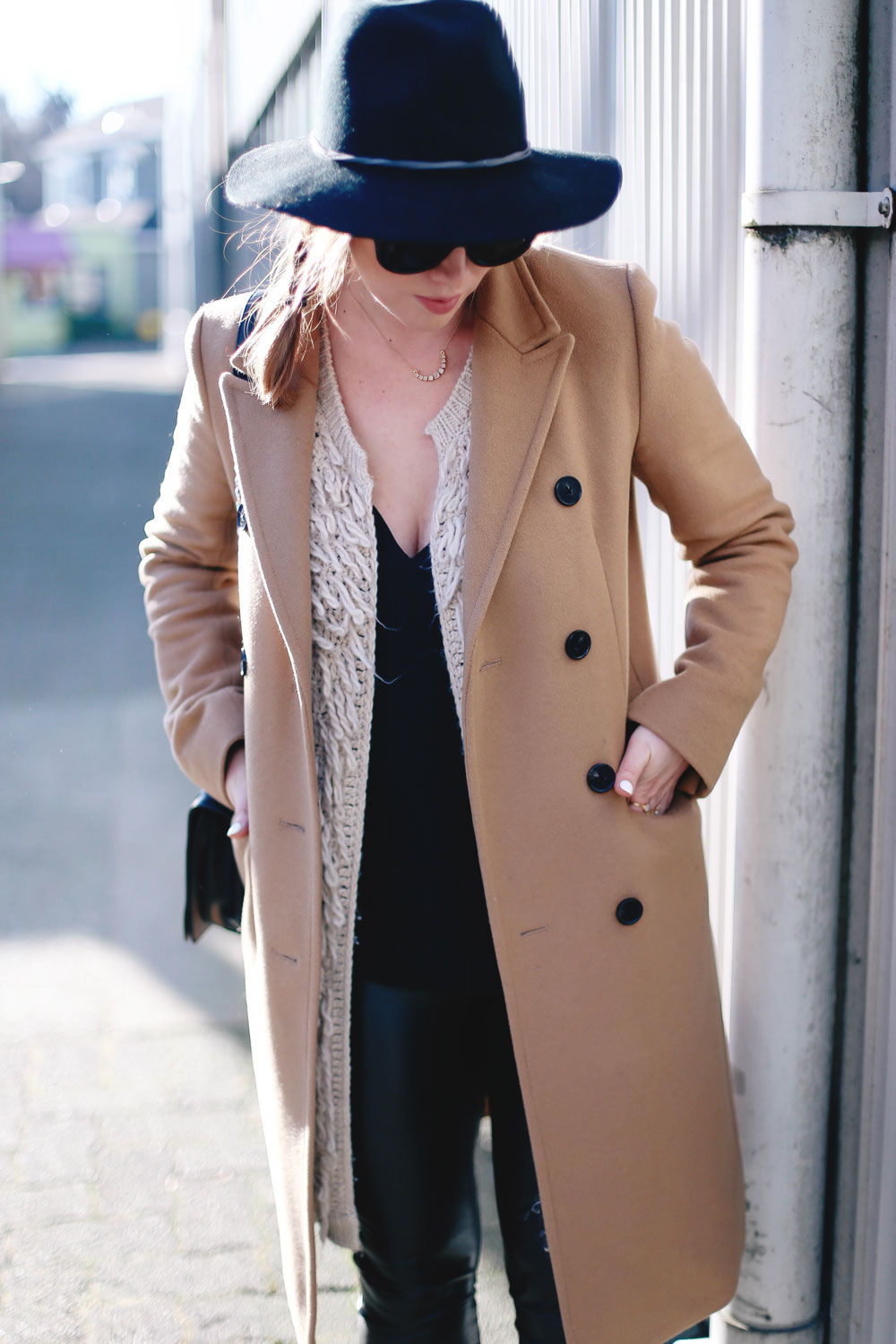 While the rest of my outfit features some of my signature basics (leather leggings, camisole, wool fedora and my fave ankle boots from Frye), another important update to make to stay in love with your winter wardrobe (and to help transition into a more lively spring closet) is to swap in appealing accessories.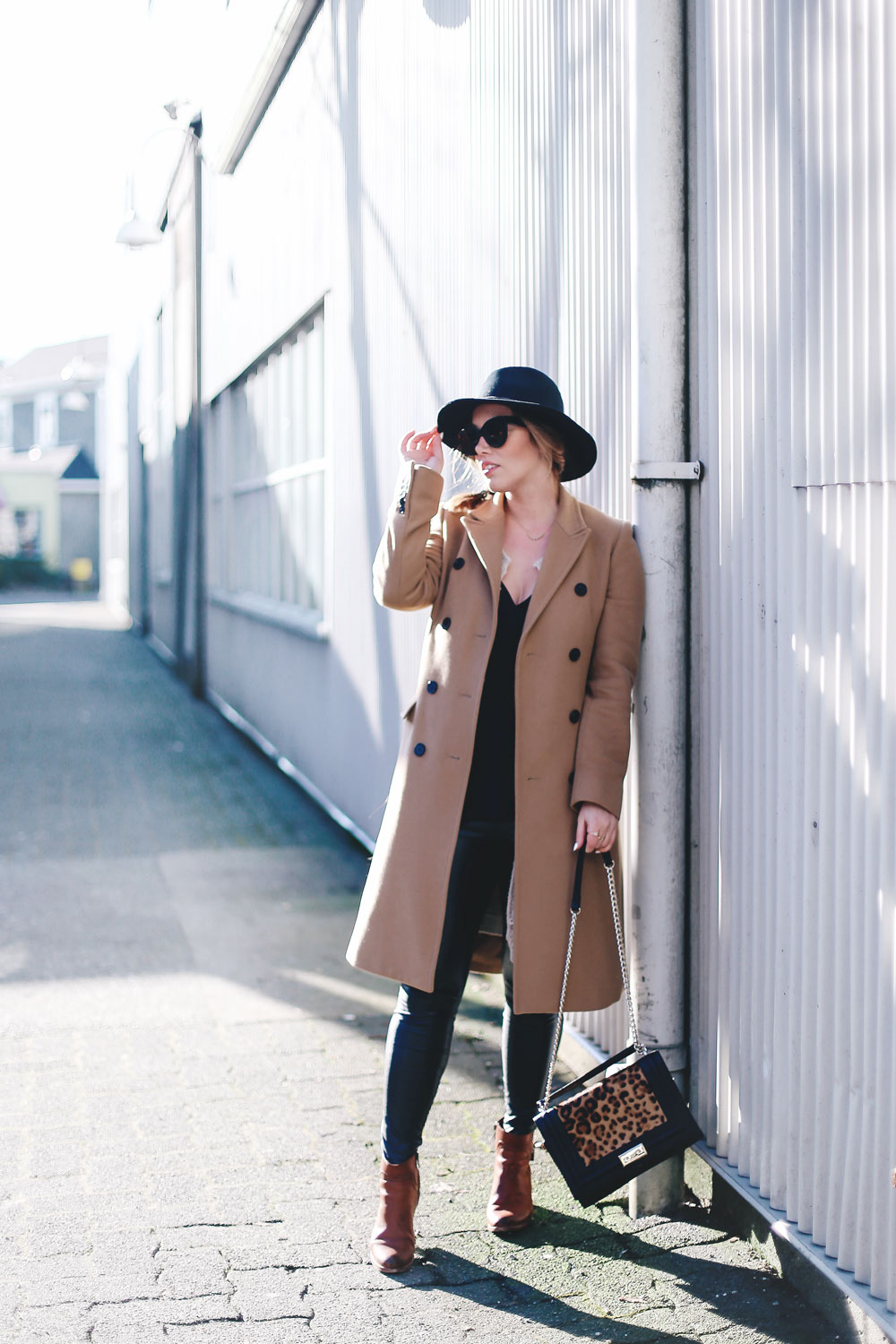 This leopard bag from Nine West (sold out now but here's a similar one!) is just the ticket – it's roomy and just as functional as any other more basic bag, but the animal print just adds another layer to the look and also ties in the neutral colour combo I'm wearing.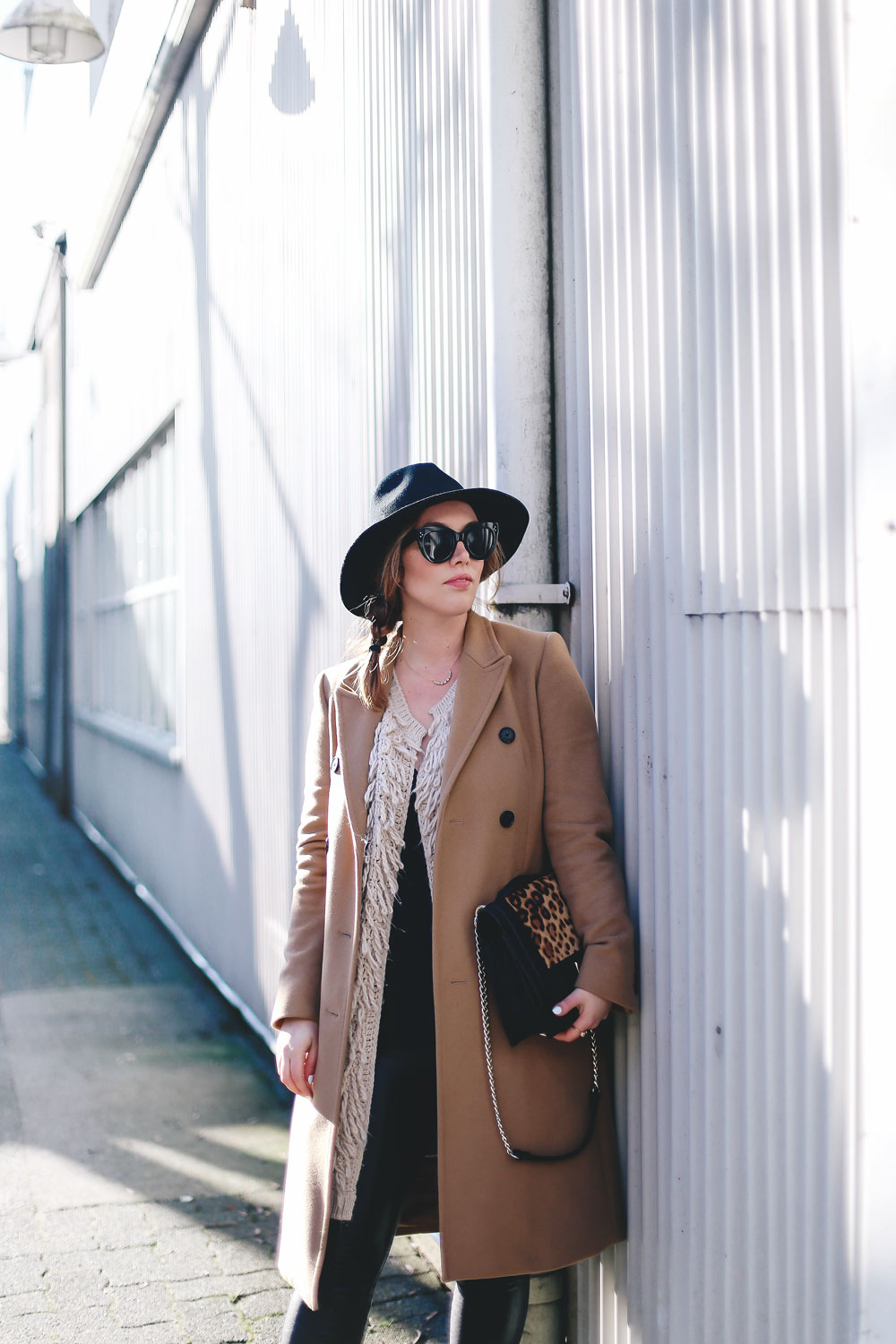 Simple and dainty jewelry by my girl Leah Alexandra and a great nude-rose lip like this one by Charlotte Tilbury and I have a winter look that encourages me to get out the door (even on the gloomier days!), but once the temps start warming up, I can just swap out the coat for a leather jacket and maybe lose the fedora and still keep the impact!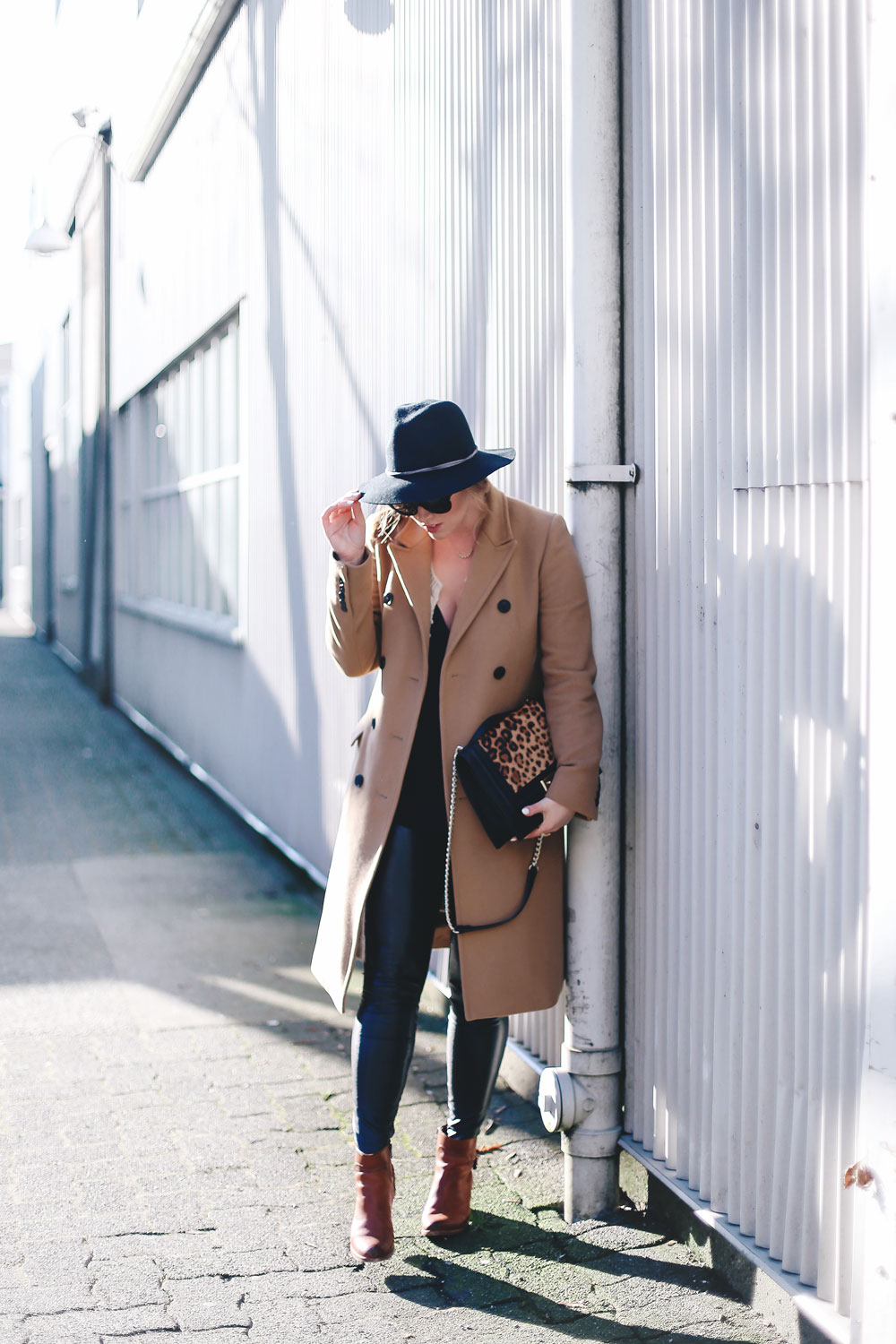 I've got products or similar pieces linked below so that you can shop this whole look, but also included some extra statement vests as I know they can be tricky to find! Trust me though, this is a piece you'll get a surprising amount of use out of, and I love the idea of styling them up with dresses for a glam look, for a cozy weekend at the cabin with cashmere, etc – the styling options are seriously endless!
Other than that, kicking off a serious video kick with my first one of 2017 tomorrow – make sure you're subscribed to my YouTube channel so that you can catch it as soon as it goes live!
Happy hump day friends!
SHOP THE LOOK
SHOP MORE VESTS
Photos by Alicia Fashionista