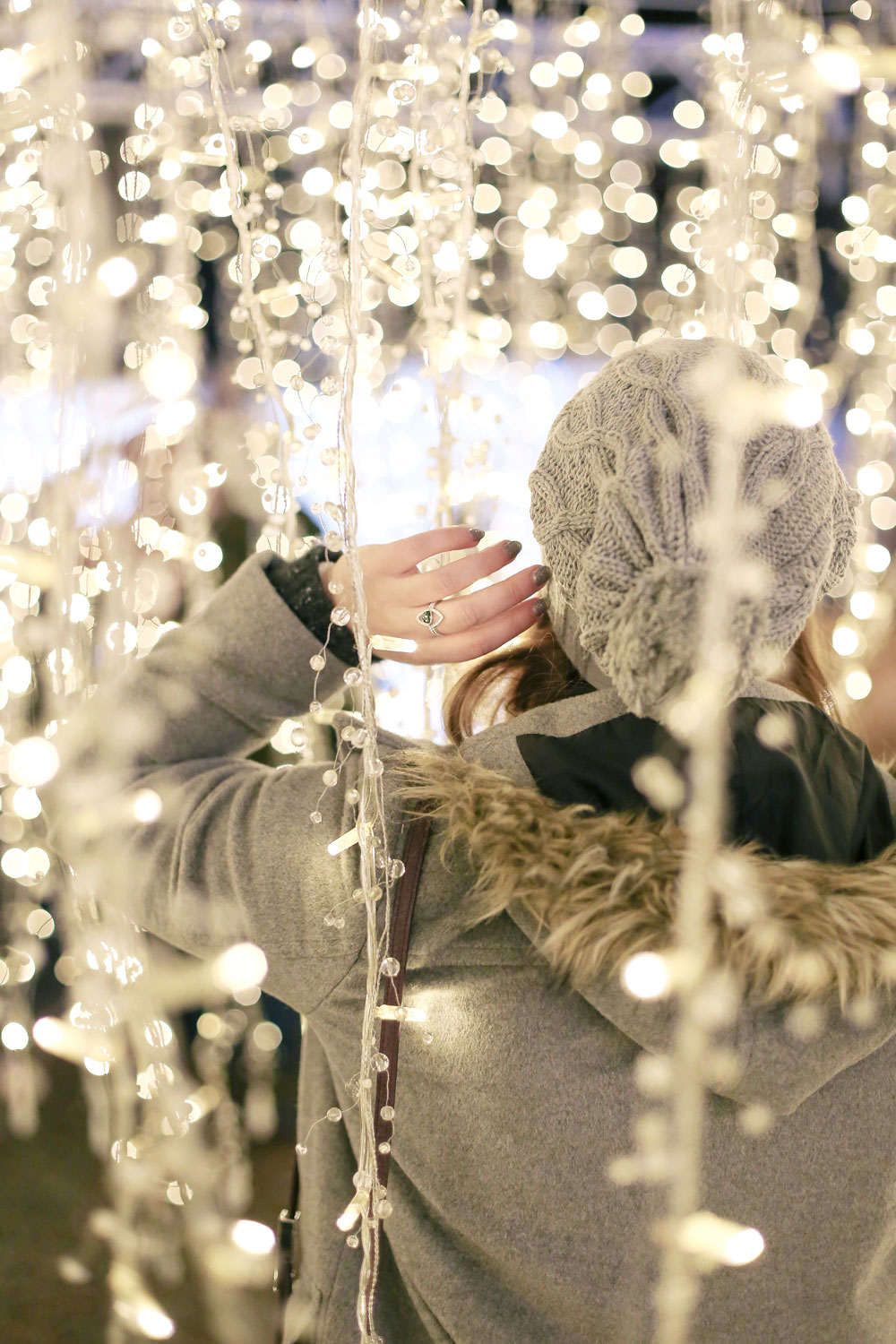 If the past few posts have been indication enough, I'm obsessed with the holidays. It's my favourite time of year – while I'm a summer girl at my core, something about this winter in particular has been even more magical than usual. From adventuring in the mountains on repeat, taste testing new faves in the kitchen to discovering new holiday faves like Enchant's light show (pictured here!) it's been such a solidly packed season, and the best part is that it's not even near done yet! But before I go into a touch of hibernation over the weekend with my family, I wanted to share these stunning shots from Enchant featuring the Swarovski pieces that were really made to shine during the holiday season.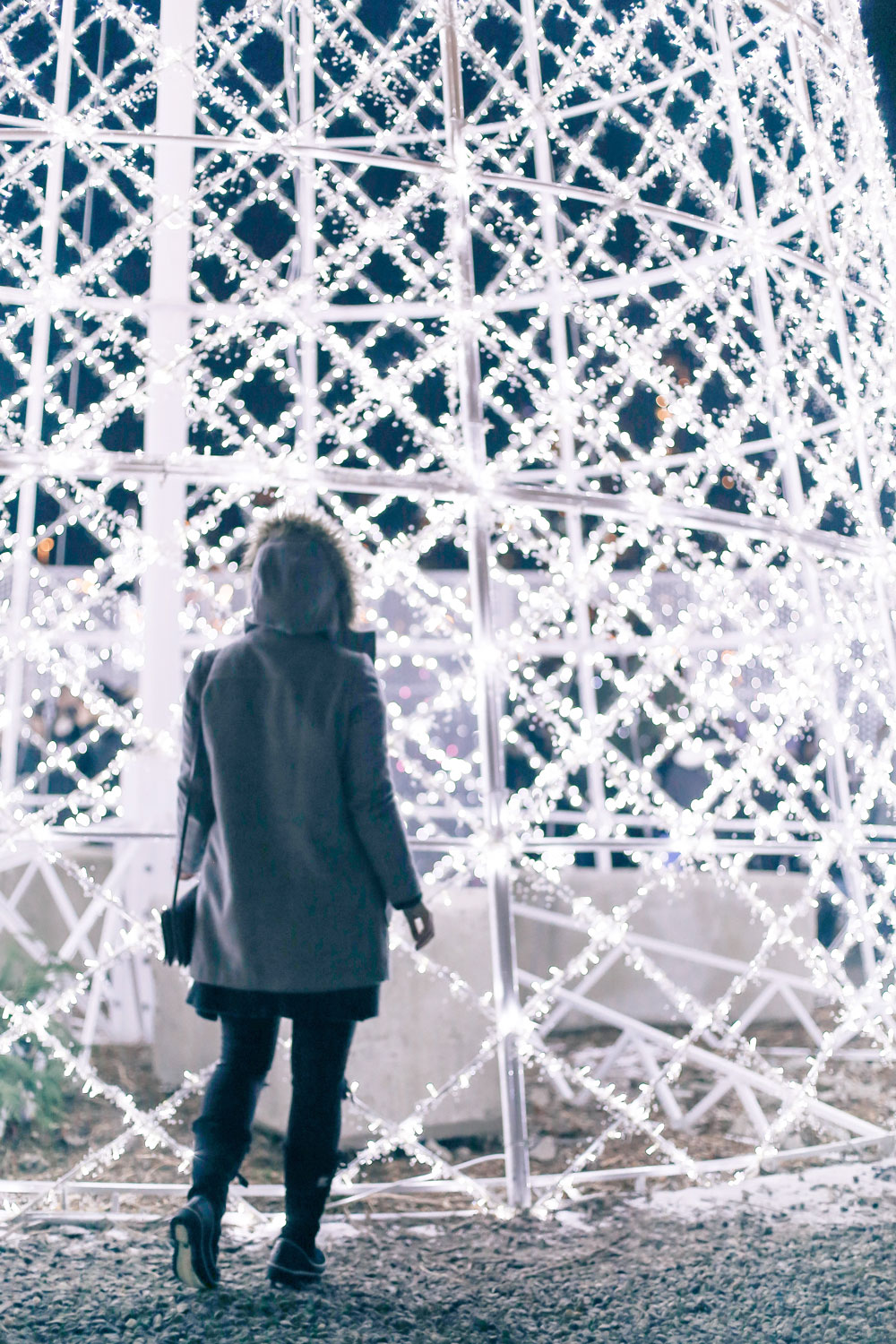 I'm a big fan of balancing luxe with laid-back, glamour with casual, etc, so this look came about very naturally: I needed to be comfy and warm (it was freezing out this night!) but also wanted to up the glamour factor and bring some festive sparkle to my look. While Swarovski's stunning jewelry is a no-brainer for any elegant look, I love the juxtaposition with a more casual look like this, with just a hint of sparkle elevating the whole look.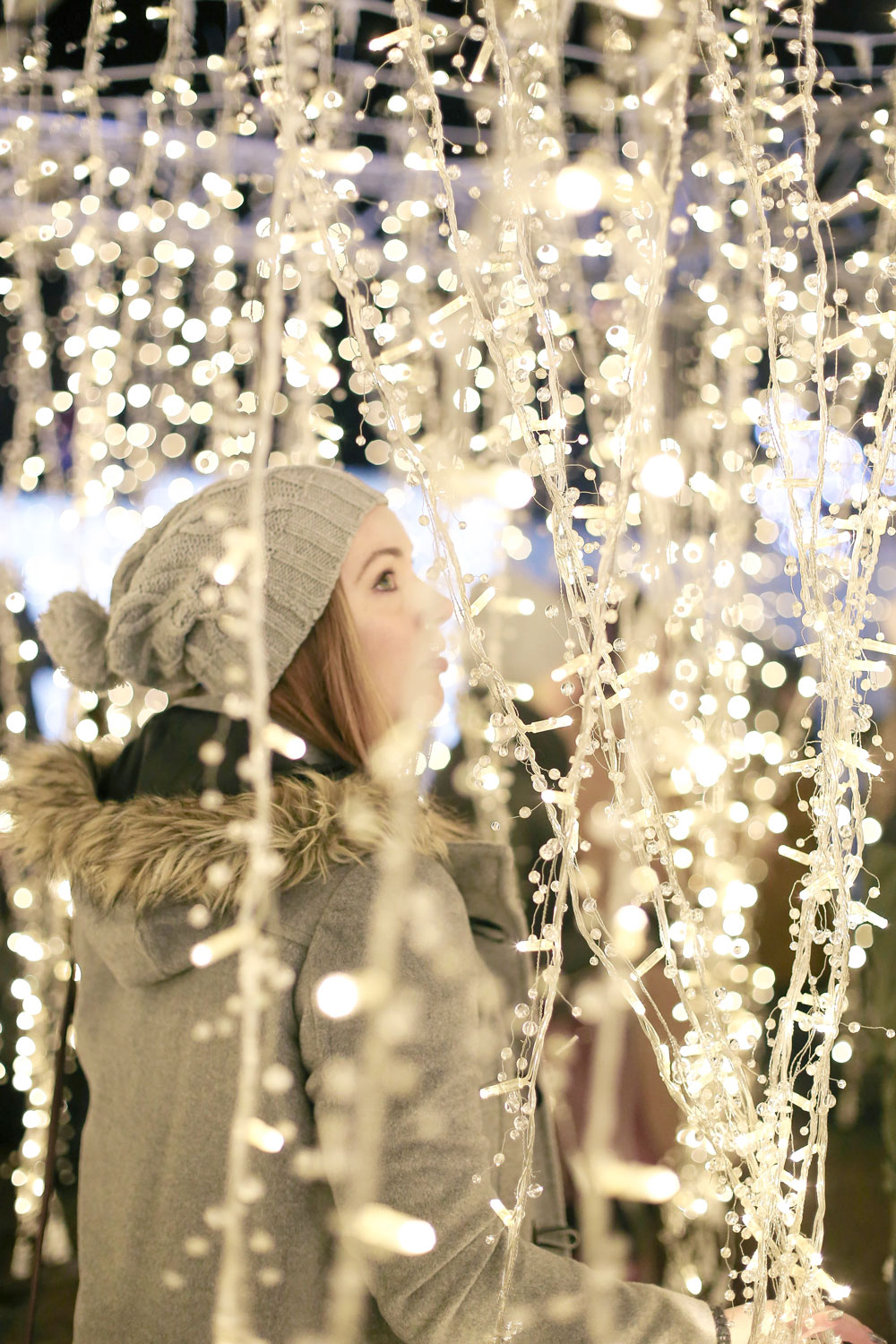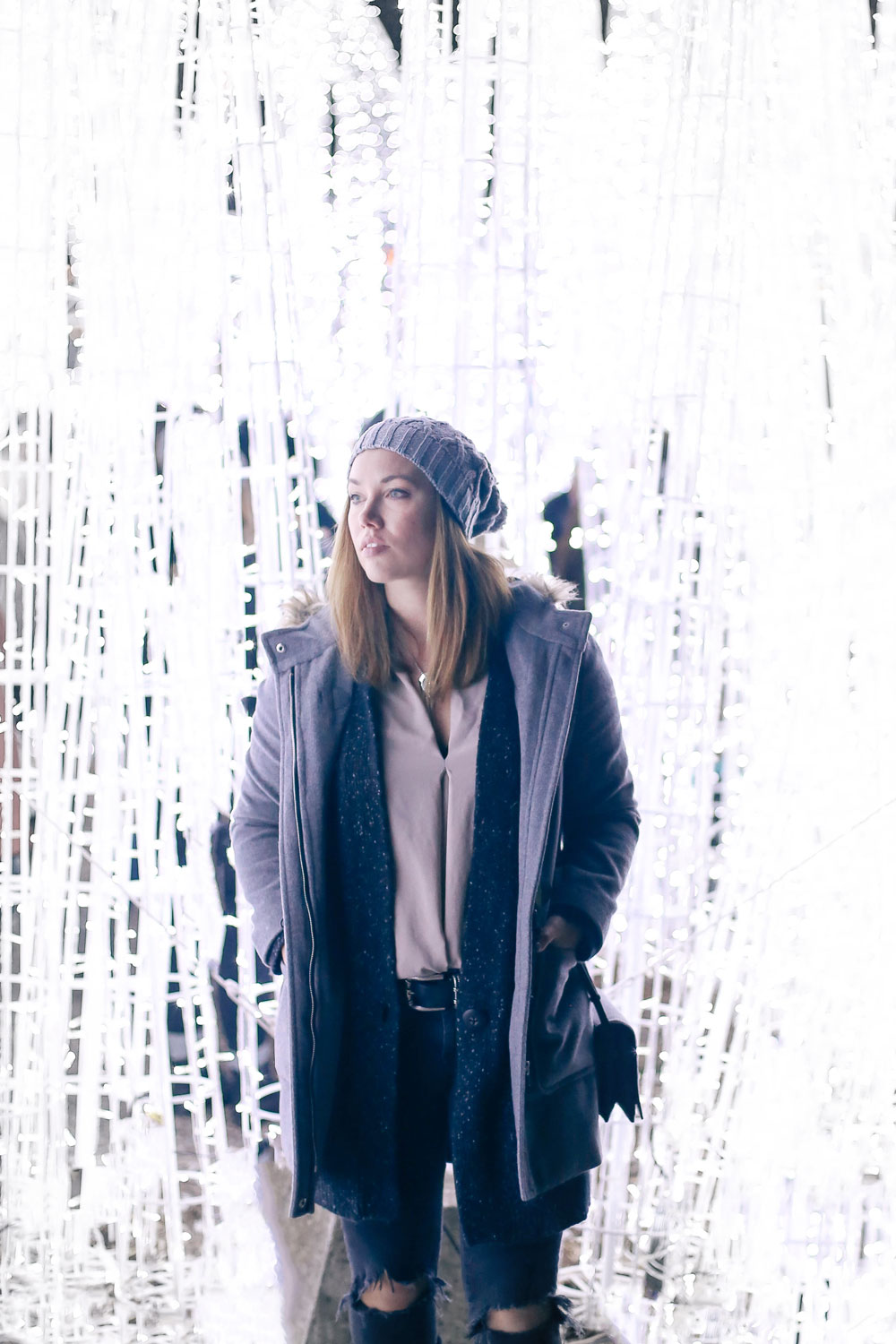 A cozy beanie and (faux) fur-trimmed parka brought the coziness to a max, though my Sorel boots (which haven't left my feet all season long) ensured I was really properly warm.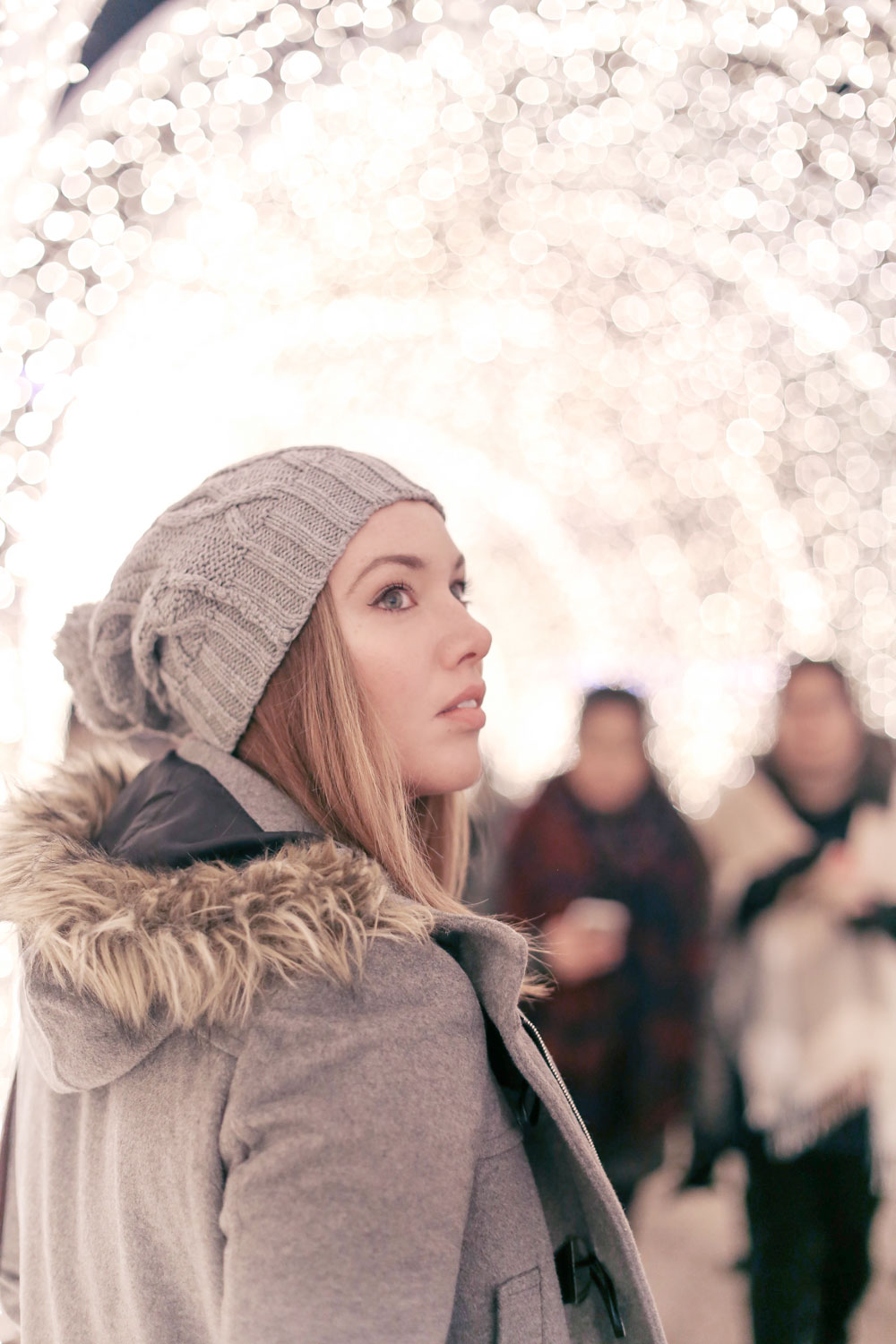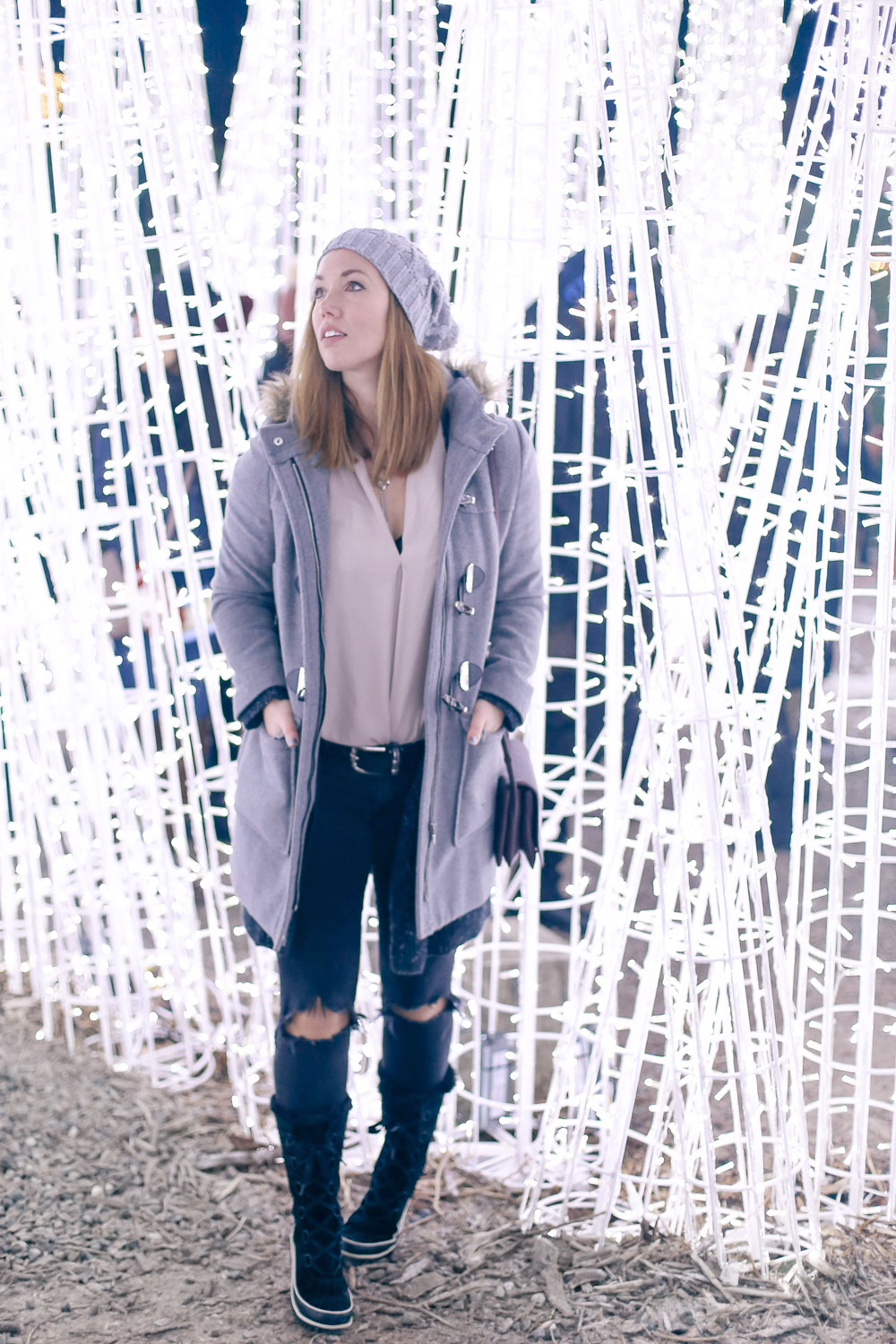 Layering my go-to cashmere coatigan really helped add some warmth and building on basic neutrals kept the look from looking too busy…all that was left was a touch of glamour to make this look just right for this special photo op!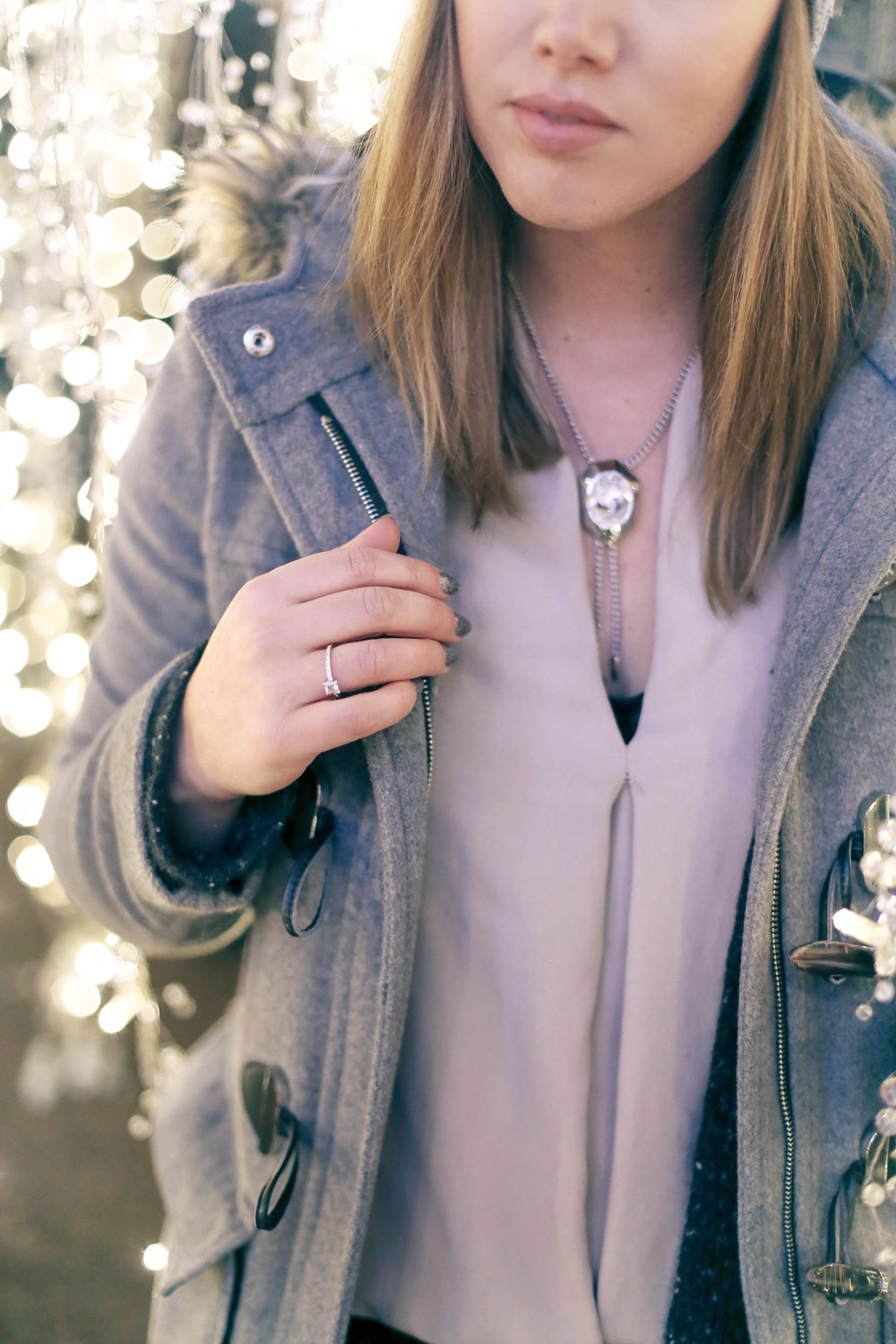 This stunning necklace (a collaboration between Swarovski and the iconic Jean Paul Gaultier) is such a standalone piece – while it would be perfect at a black-tie event with a chic dress, I love how it makes a subtle statement among cozy layers for the festive season ('cause if there's a time to bring the sparkle, it's around the holidays).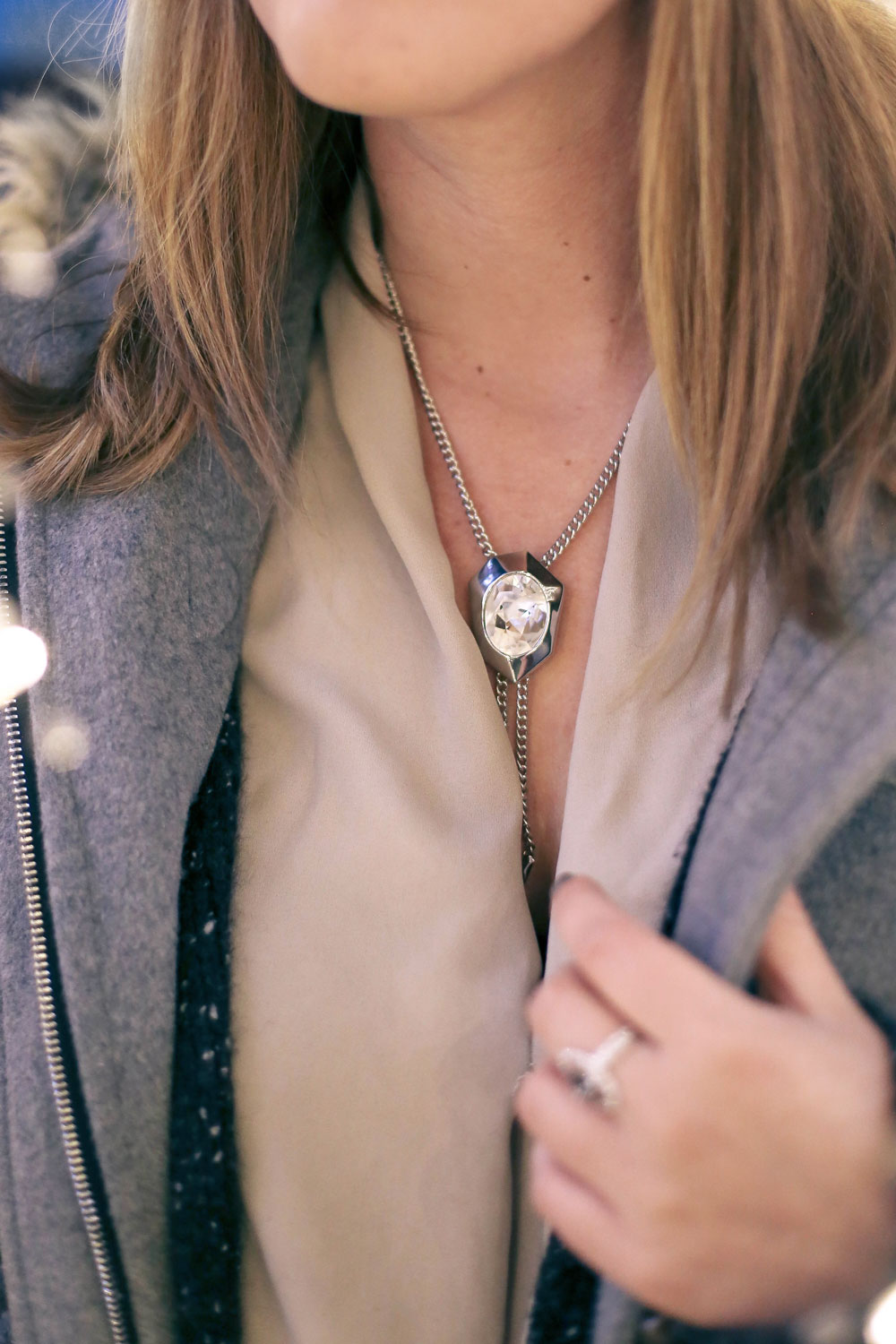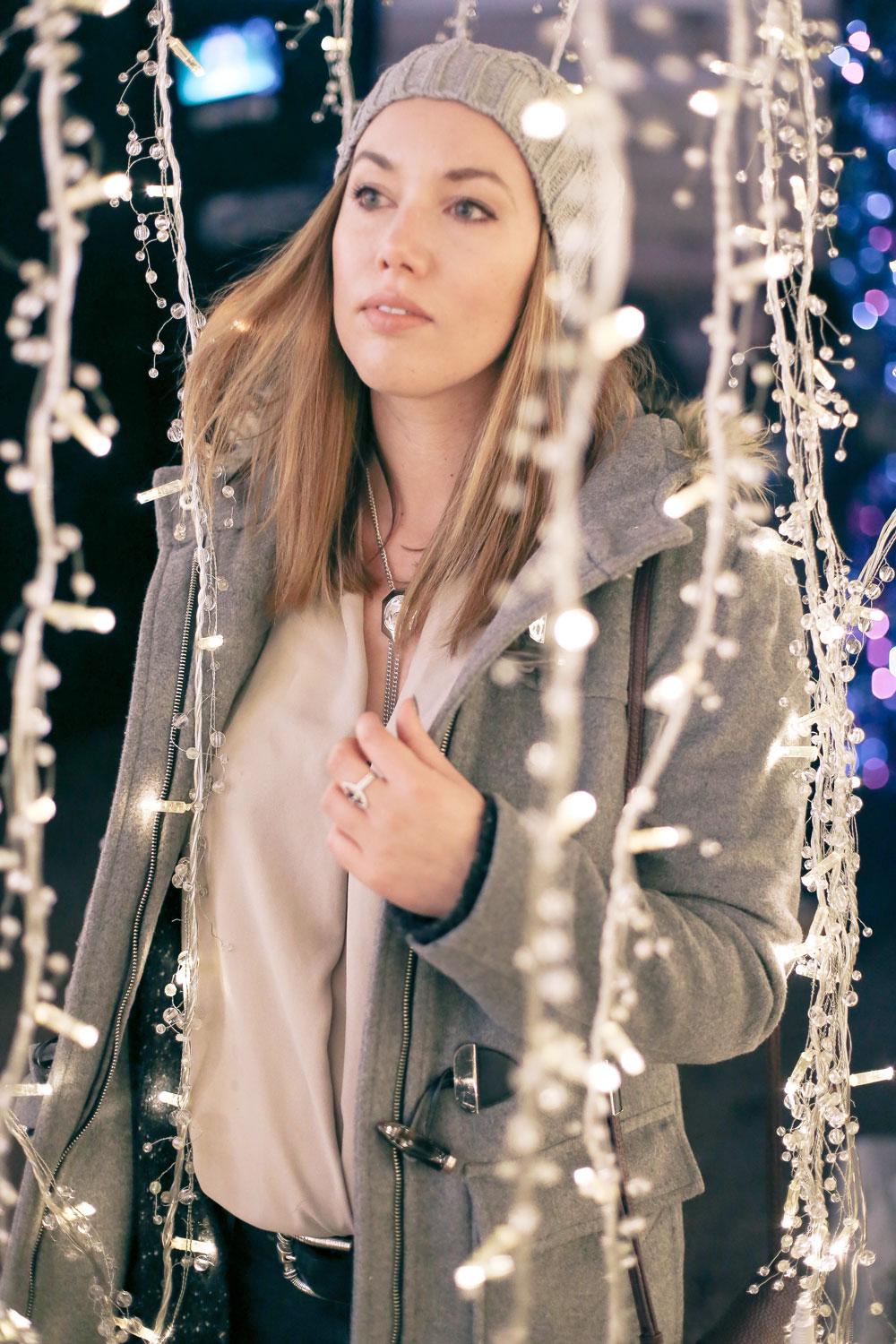 My fave Fantastic ring set (love the moody dark grey crystal) & the simple crystal band from my Funk ring set (I've said it before but seriously, love how you can customize and stack Swarovski's ring sets to suit your mood or look depending on the day!) and tying in the silver theme subtly with my belt buckle and I was set!
Only other tip I would give is to feel free to play around more with makeup around this time of the year – I'm usually pretty natural but even with my more casual looks, I've been going for a delicately smokey eye these days on repeat and I love how it just makes whatever look I have on feel a bit more special and elevated.
And with that, I'm off to the North Shore to spend Christmas with the family, complete with all our very strange and intense traditions! See it all on Snapchat (tovogueorbust) or my Insta Story!
Last matter of business is a reminder to enter my holiday giveaway series – I have a couple more really incredible ones lined up to kick off your new year right next week but there are two currently live you won't want to miss! You can stay updated here or by checking in on my Insta page.
All right – Merry Christmas everyone! I hope more than anything you get special time with those you love most, a chance to really savour the holidays and to feel the joy of the season (so corny I know but you know, 'tis the season and all that). Oh and speaking of corny, just want to say that getting a chance to connect with all of you is seriously one of the greatest gifts of my life. Thank you for making my Christmas all the more sweeter just by being part of this space and checking in, I love you all!
This post was created in partnership with Swarovski but all opinions are my own.