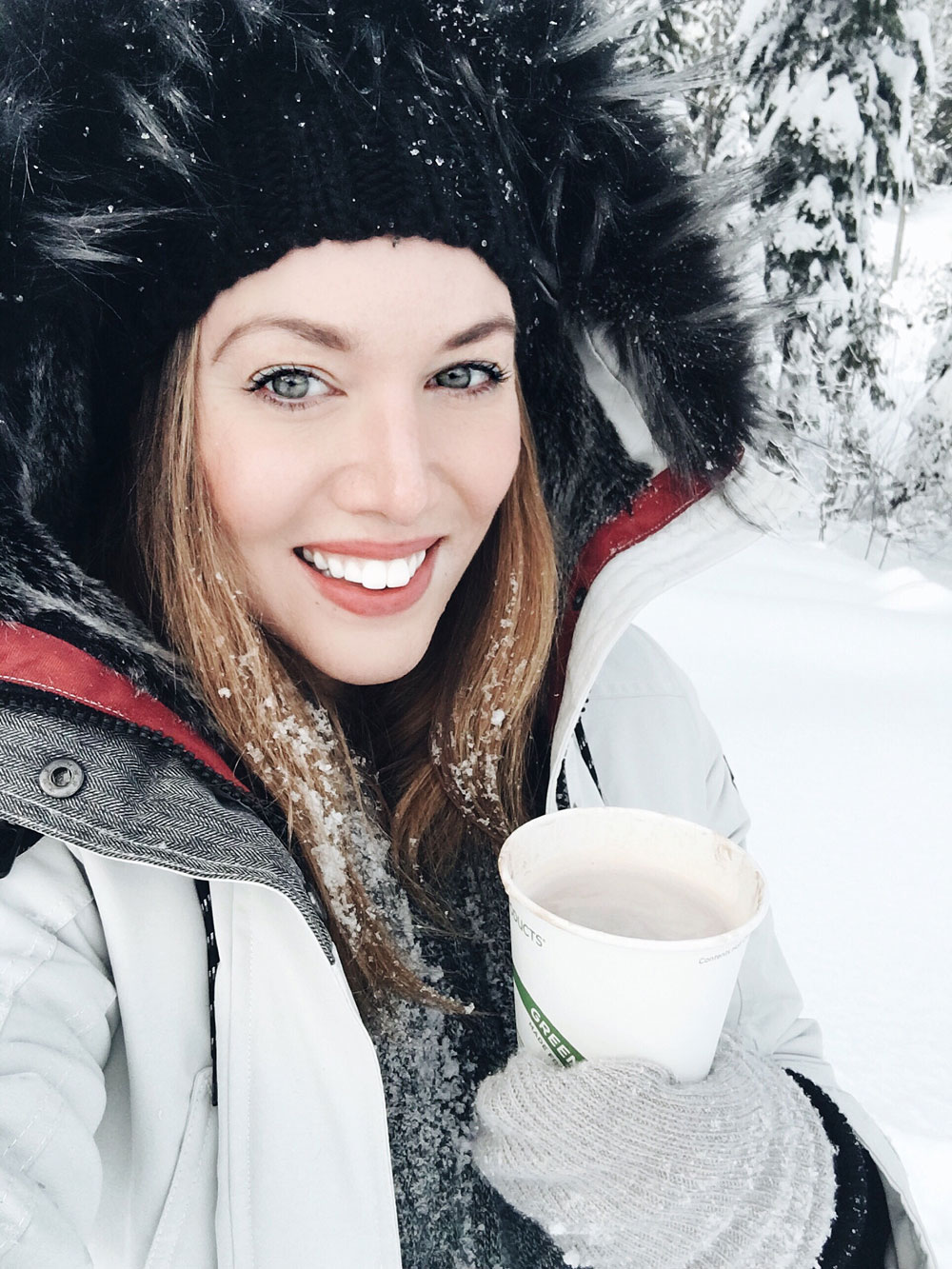 If you're stuck on a last minute gift idea, may I propose what might be my favourite treatment ever: the intraceuticals oxygen facial at Glow Dermal Therapy!
I have a video coming for you so soon that really shows the whole process (#holidays and #lastminutechristmasshopping running me off my feet!) but if you followed along on Insta Story or Snapchat, then you saw the whole process happen last week. It was the best thing I ever did for my skin, other than starting to see Amanda in the first place.
I go on and on and write this love letter every time I mention Amanda in this space but it's because she honestly completely revolutionized my skin, taking what I would call "problematic skin" to skin I'm entirely confident walking around town with no makeup on. I've referred countless friends (and my sister!) and every single person has rave reviews – Amanda just has so much insight into gauging your skin concerns, how to treat your skin properly and creating a collaborative plan that works with your lifestyle, budget and more.
But onto the facial: you'll see it all go down in the video, but this treatment is referred to as the "model facial" around Glow Dermal Therapy HQ and with good reason. You leave and instantly have a glow – all fine lines are instantly plumped, your skin looks radiant, etc. The benefits peak after about 3-5 hours and will last around a week, so the perfect pre-event facial (hello, NYE?) but even if you had to pencil it in earlier, your skin will still be glowing. That's my skin 3 days down the road pictured above – the hormonal breakouts I had around my chin cleared and the fine tired lines around my eye had still entirely vanished! For me, hydration is a big thing in the winter, so this could not have been a more perfect treatment.
So how does it work? Basically, the intraceuticals oxygen machine uses an oxygen gun of sorts to literally blast hyaluronic acid directly into your skin, starting with a lighter formula and then a medium then heavier formula are added manually afterwards. An LED mask (read more about it here) is used as well – all of these treatments, ingredients and techniques are antibacterial (meaning acne will clear up stat), nutrient-rich and most importantly, incredibly hydrating so that your skin glows.
I have a giveaway kicking off with Amanda in just shy of two hours at 6:30PM PST on my Insta so make sure you enter then! At any rate, you need to do this one way or another because it will revolutionize your skin – learn more here!