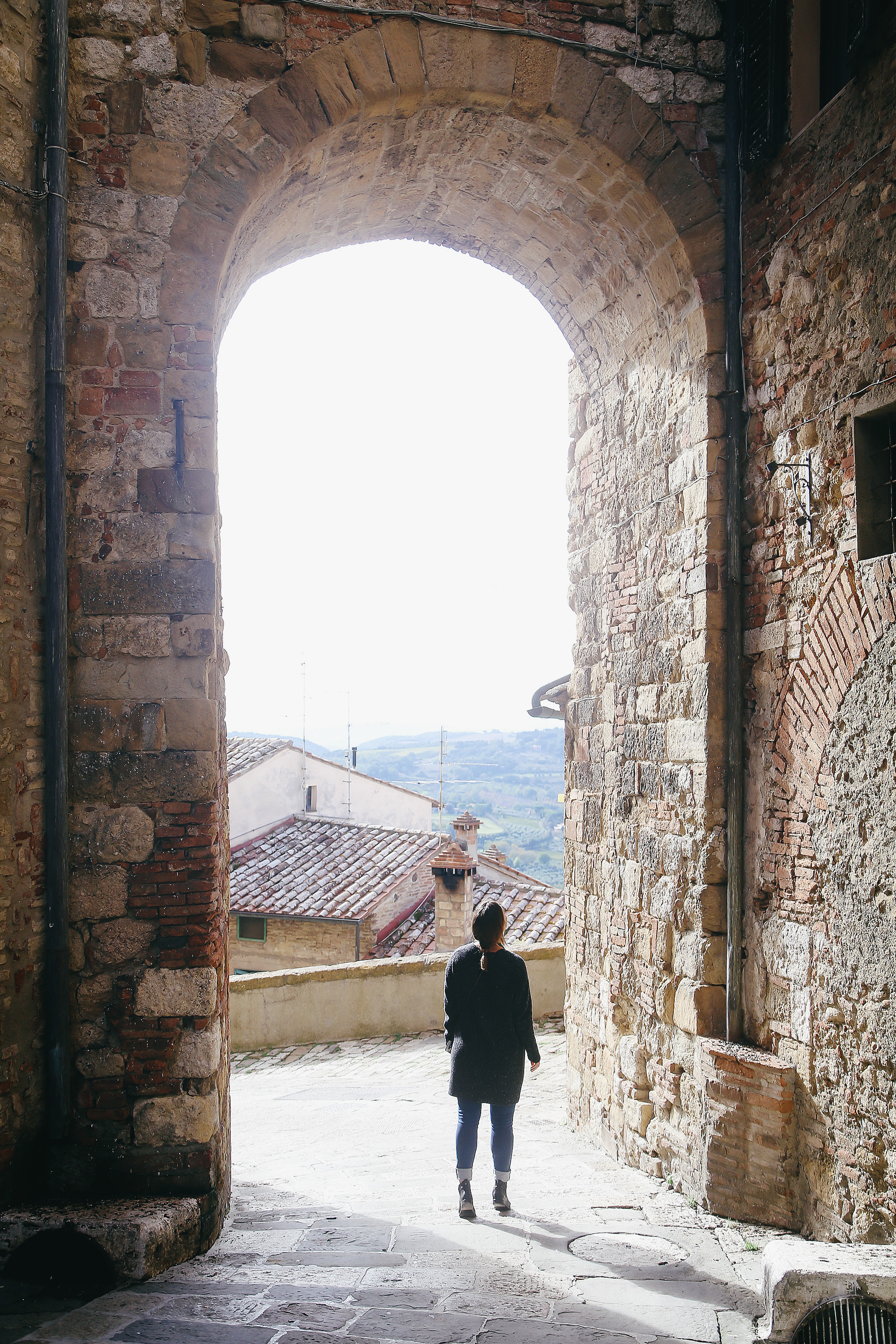 If you guys caught my 3-week carry-on packing list to Italy, you already know all about my love of all things cashmere when travelling – specifically, White + Warren cashmere, my absolute favourite brand for this luxe fabric. I've been totally committed to White + Warren for years now and their classic yet design-forward (and most importantly, unbelievably soft) cashmere has been all around the world with me. Cashmere has always been an obsession of mine but finding a brand that's simultaneously produces incredible quality while also aiming to make cashmere more accessible for more people was really the clincher in me falling totally in love.
As for my travel adventures, I've said it before and I'll say it again – you honestly can't find a more versatile fabric than cashmere while travelling. That might come as a surprise to some people, but seriously, it's one of the most perfect pieces for layering, it wears amazingly on repeated wears and it's just so cozy to be layered in, which is key for logging long travel hours. But these benefits are really evident when you invest in quality, which is why I've been so loyal to White + Warren – literally the best cashmere around. Needless to say, with Italy I knew I'd be bouncing around between a bunch of different temps, climates and also needing to be comfortable for all said bouncing around so I made sure I had key W + W pieces to rely on for the whole trip.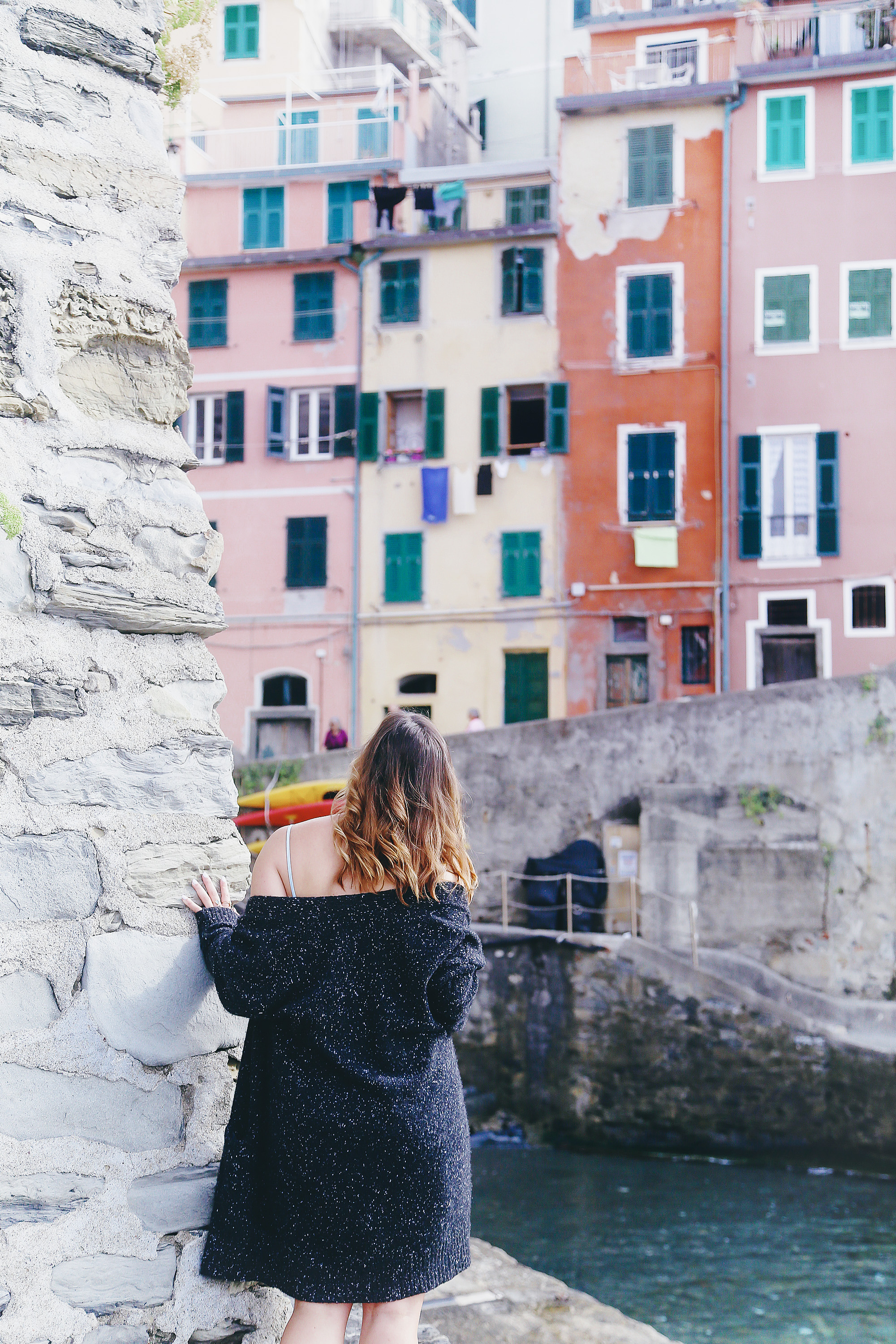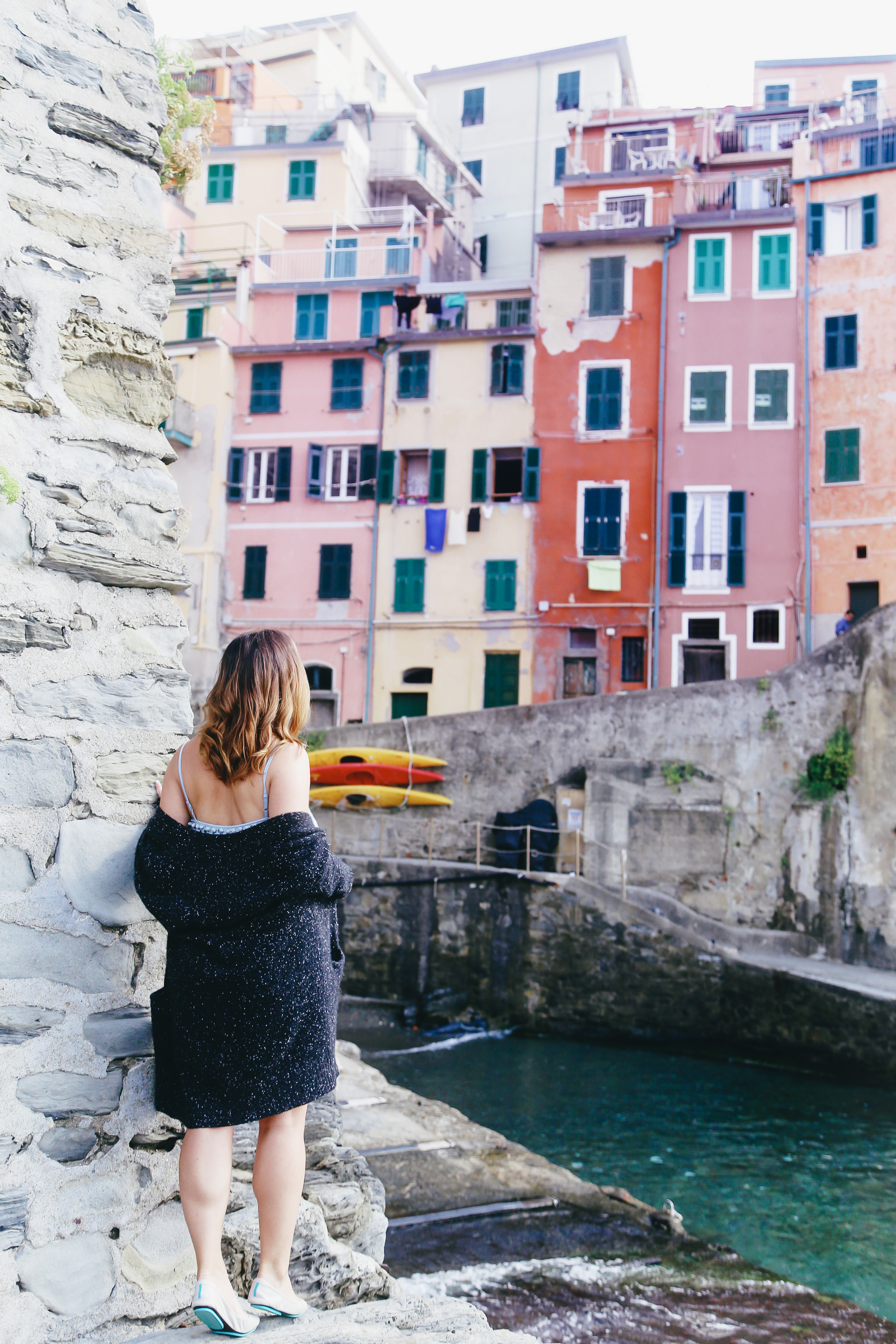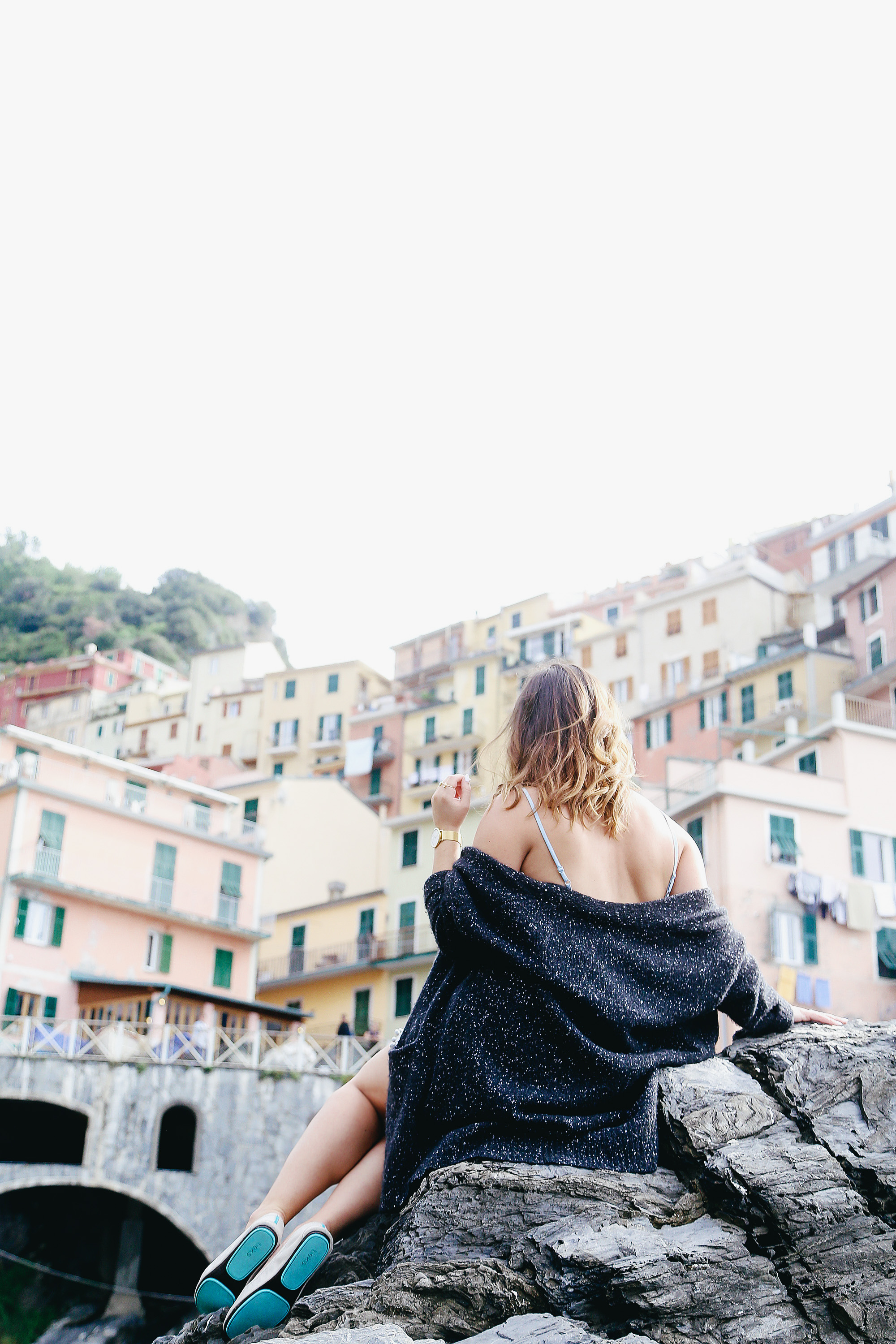 This coatigan is basically my favourite thing of all time. From beating the cold of the Tuscan mountaintop village Montepulciano to cozying up against the early morning chill when we would do our early explorations of Cinque Terre, it was the piece I likely wore the most. Going in October, this was really the only other heavier piece other than my leather jacket that I packed – loved that it acted as a hybrid between outerwear and a sweater.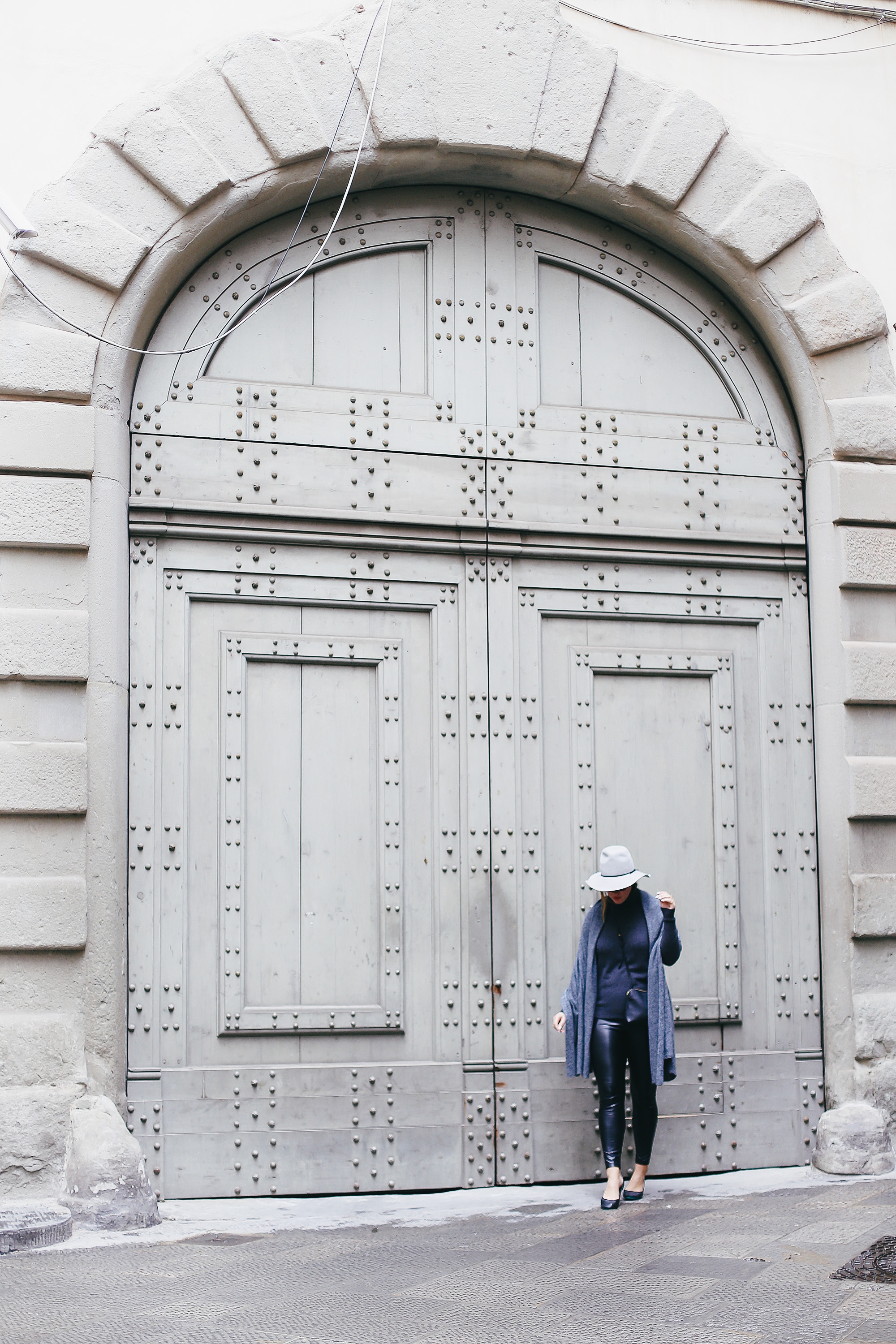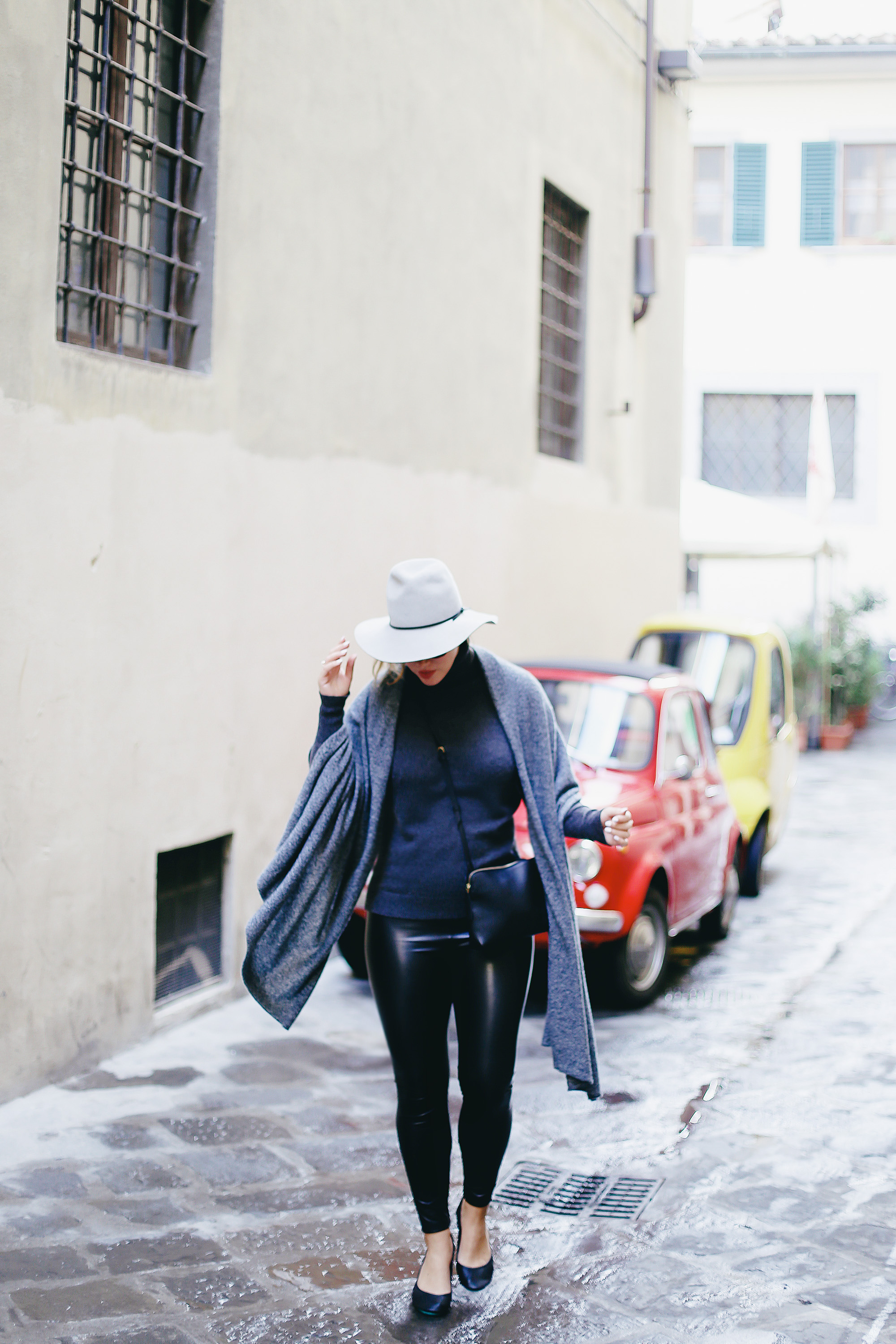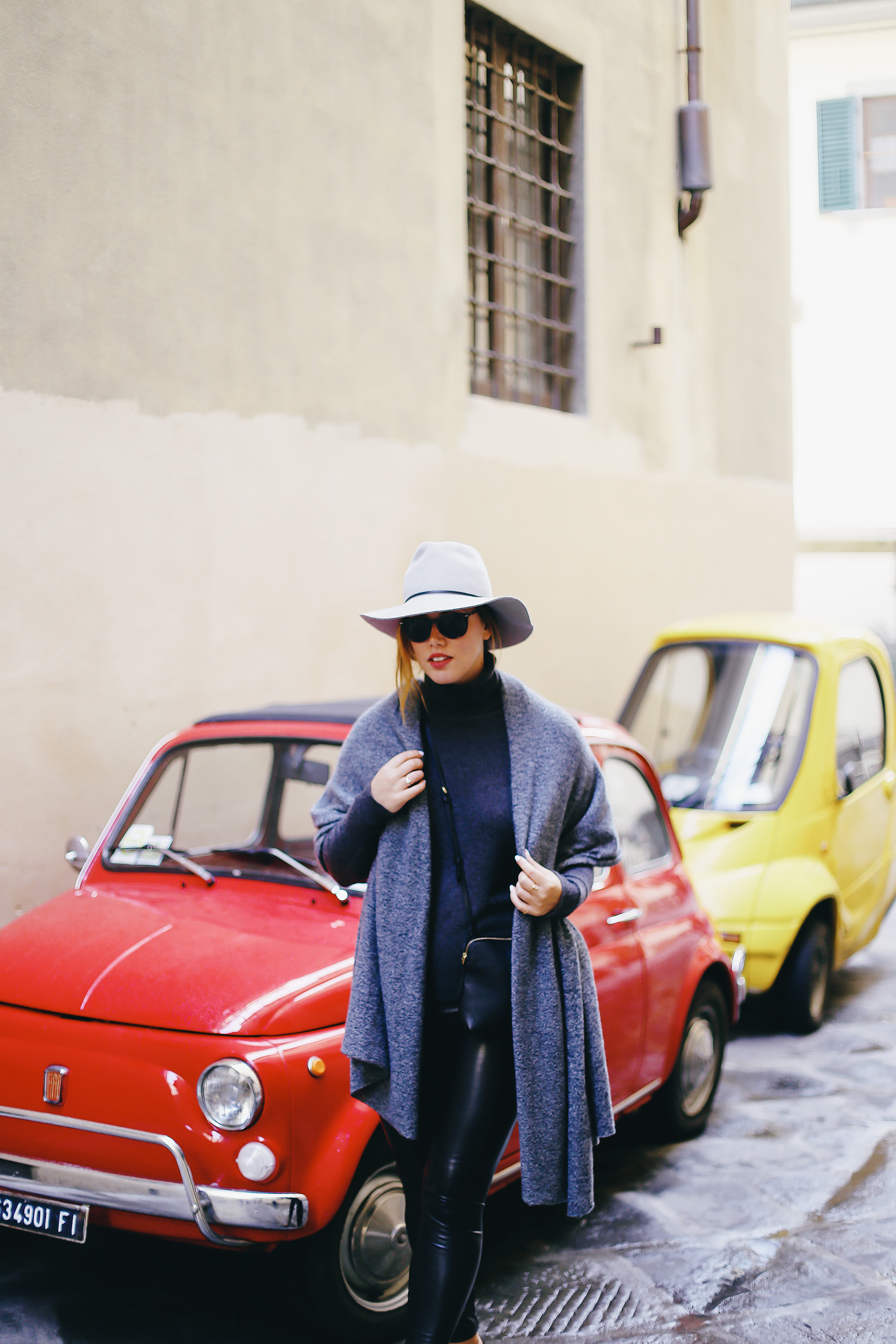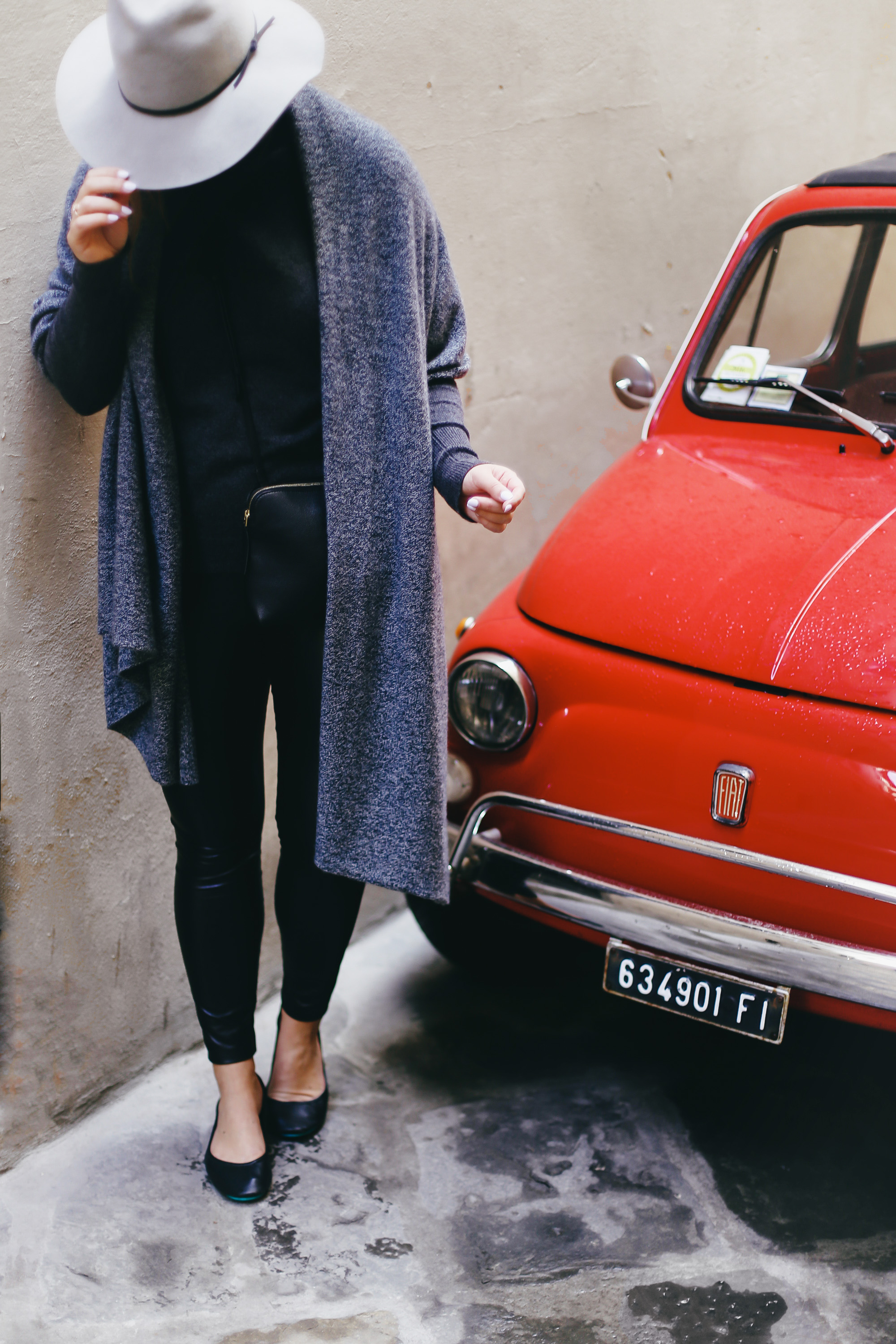 Turtlenecks have been trending intensely for years now and if there's one classic piece to invest in when it comes to sweater wear, it's a luxe cashmere turtleneck. We had the drizzliest day in Florence but we were running around all day for tours and the like, so layers (as always) were key. Layered with my perennial fave, White + Warren's beautiful travel wraps, I was cozy for the rainy day but was able to shed easily enough when it warmed up later in the day!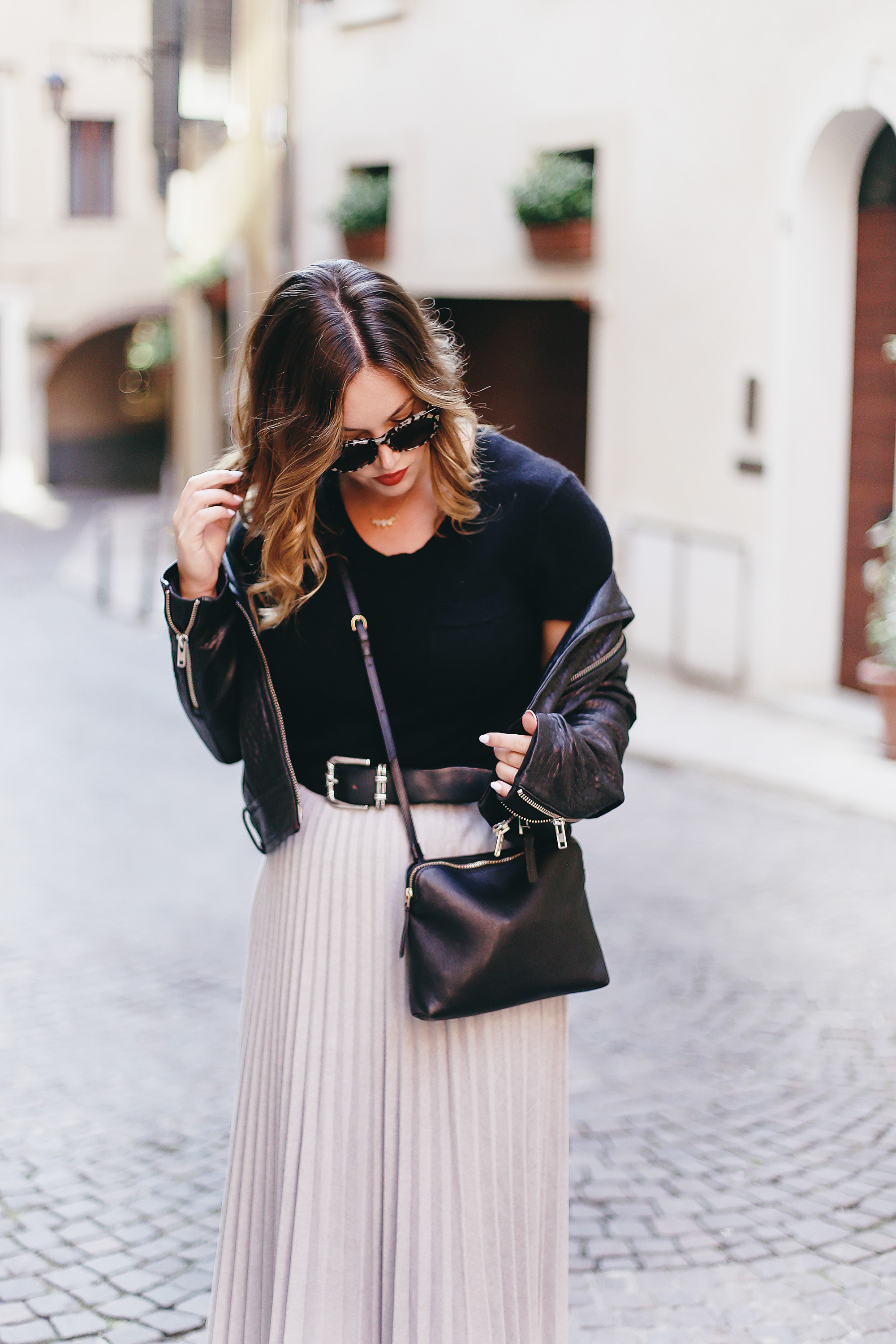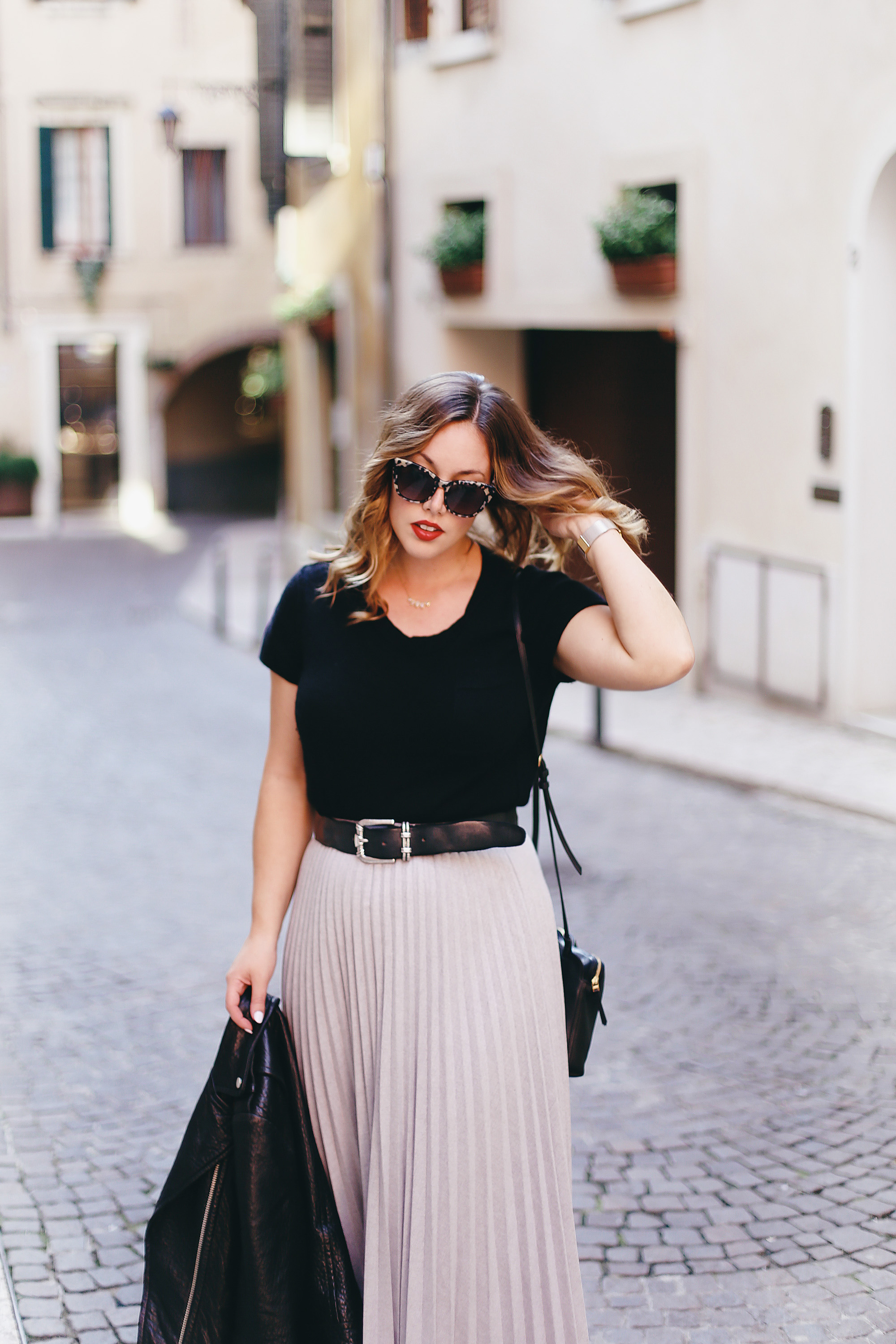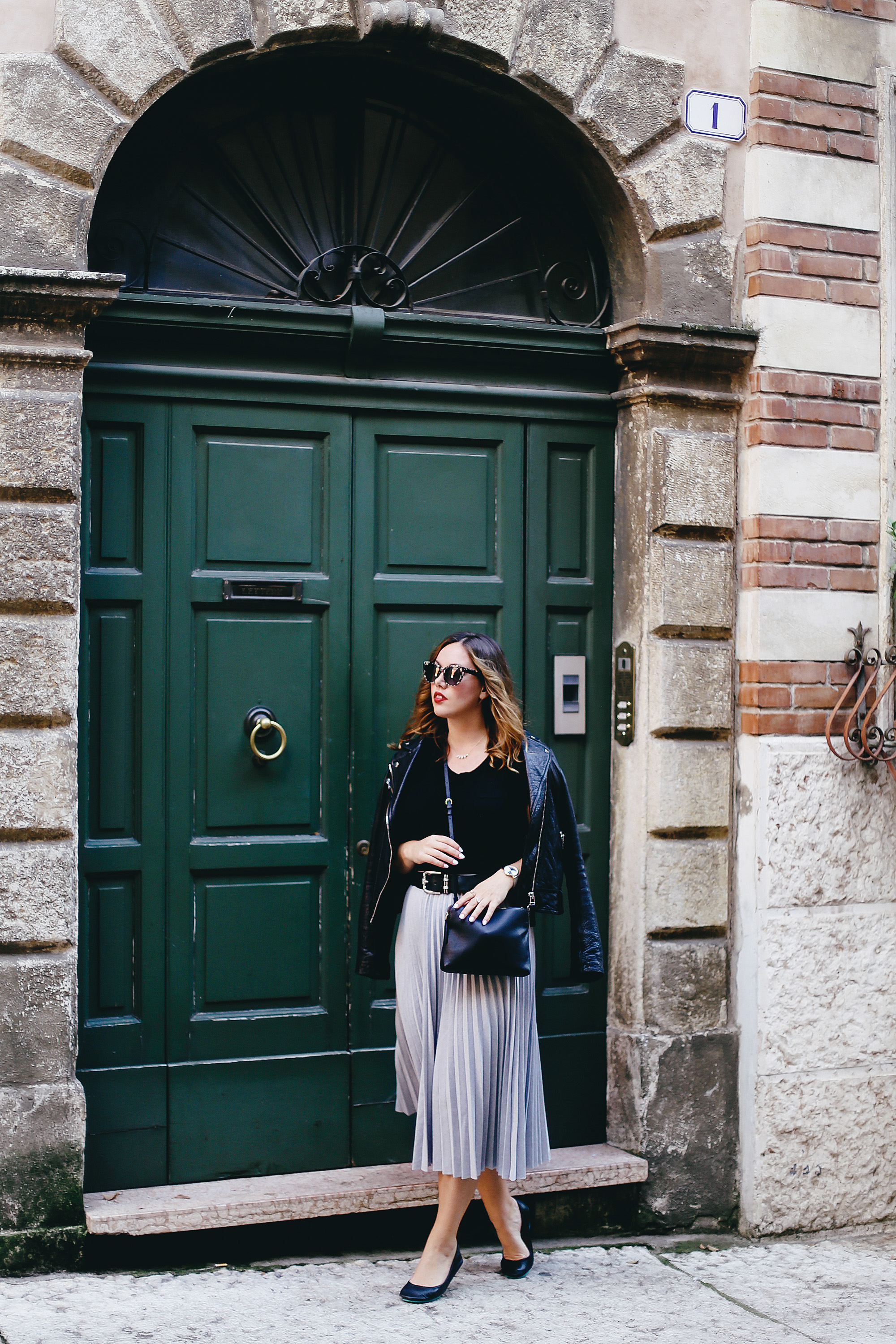 Verona was unexpectedly one of my favourite places of our whole trip and the weather totally worked to our benefit – beautiful but crisp out, a perfect fall experience in Northern Italy. It would've been a bit too chilly for a delicate camisole and leather jacket, but with this cashmere T-shirt (side note: what could be more luxe than creating a cashmere version out of a wardrobe's most essential piece?) I was totally happy temperature-wise all day.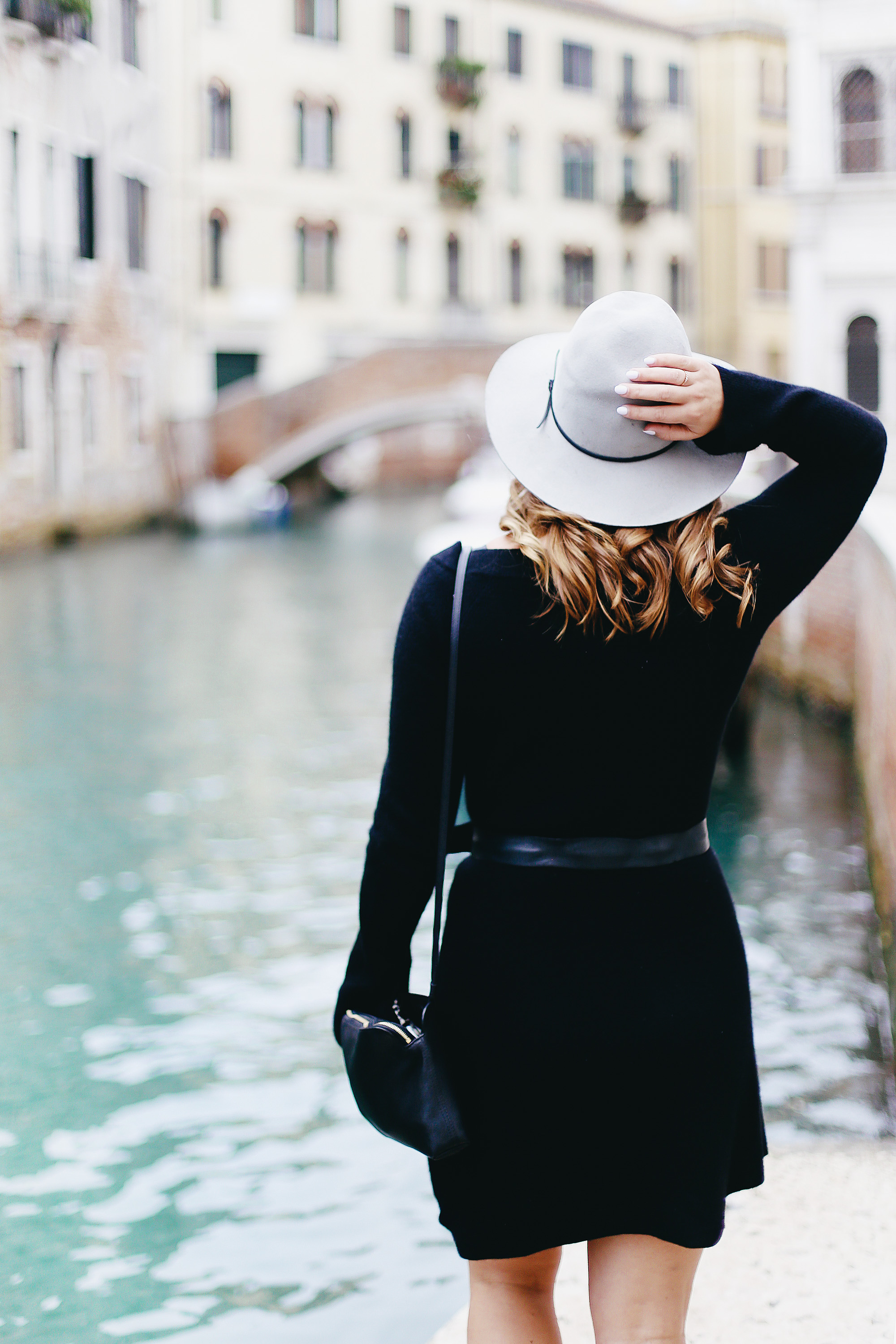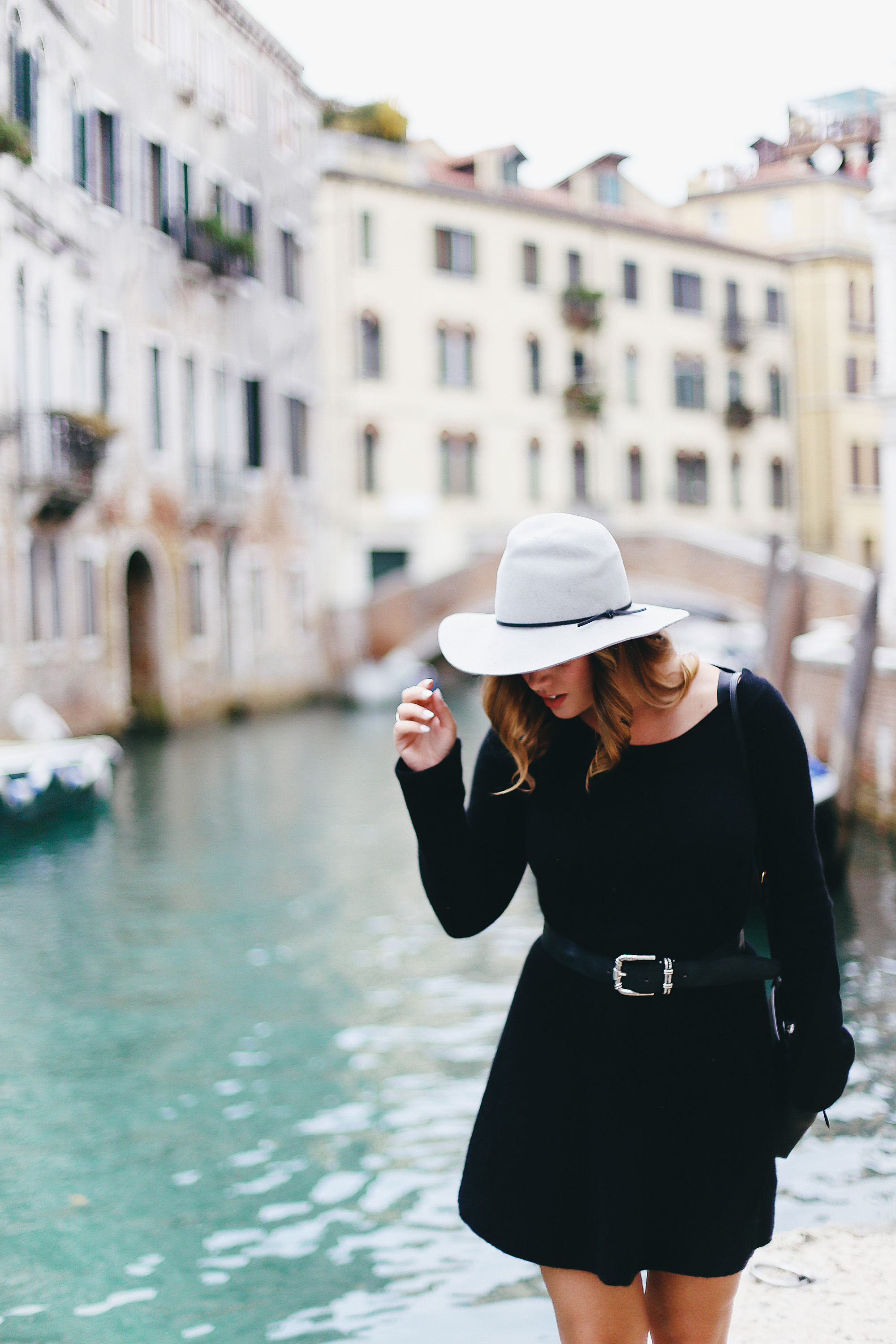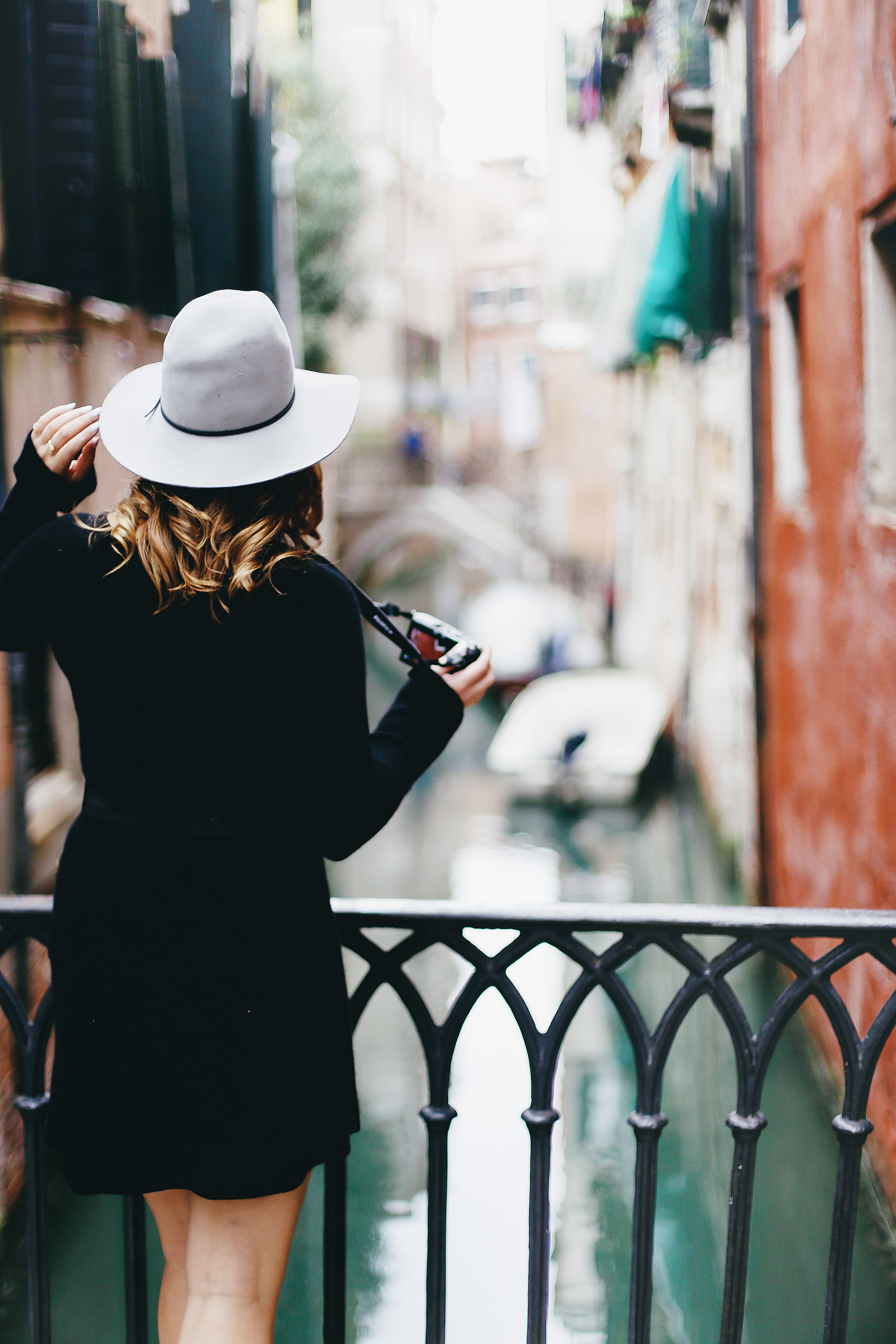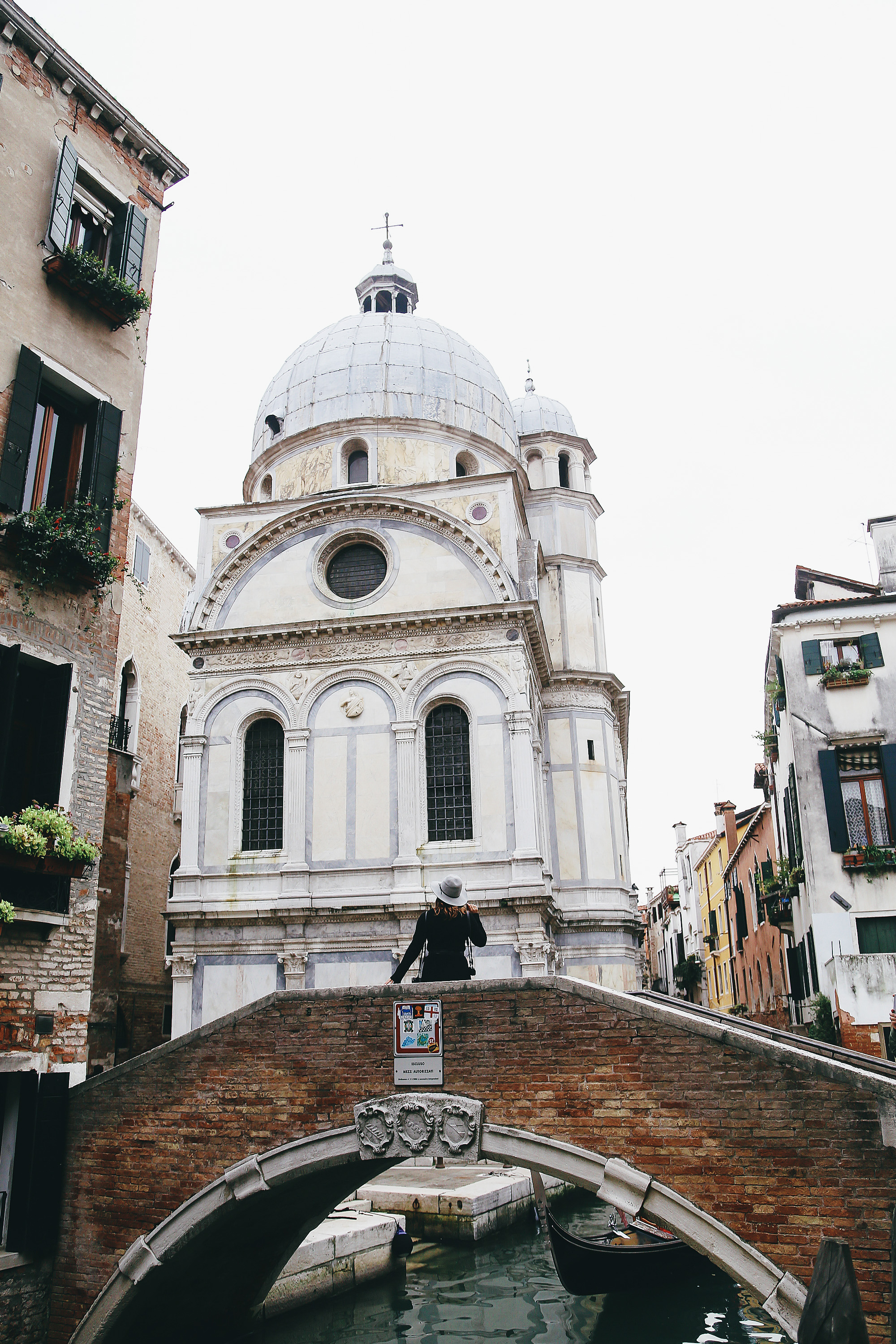 Last but not least, beautiful Venice! Such a dreamy place, and one that's best explored by foot to get lost in for hours and hours. In other words, somewhere you need to be dressed for comfort, but given the beautiful setting, I definitely still wanted to feel femme and pulled-together for such a romantic locale. The flare dress is a dream – perfectly cut, so luxurious and in black, something you'll truly wear forever (though I love the red too!).
Finally, some cashmere packing tips – try to layer up for your major transit because it's such an easy fabric to layer and shed. I wore the pants, the shirt, the sweater, the coatigan and the travel wrap. It was the best.travel.outfit.ever. So cozy and best of all, White + Warren's iterations of essential pieces are so stylish, the whole look is super cohesive. Anything else you're going to pack, be sure to roll it (as I do with all my pieces when packing) – you'll compress all the excess air and cashmere will mould to whatever else is in your suitcase!
I'll have some exciting news about one of my key pieces, the travel wrap, coming to you tomorrow – stay tuned!
This post was created in partnership with White + Warren but all opinions are my own.