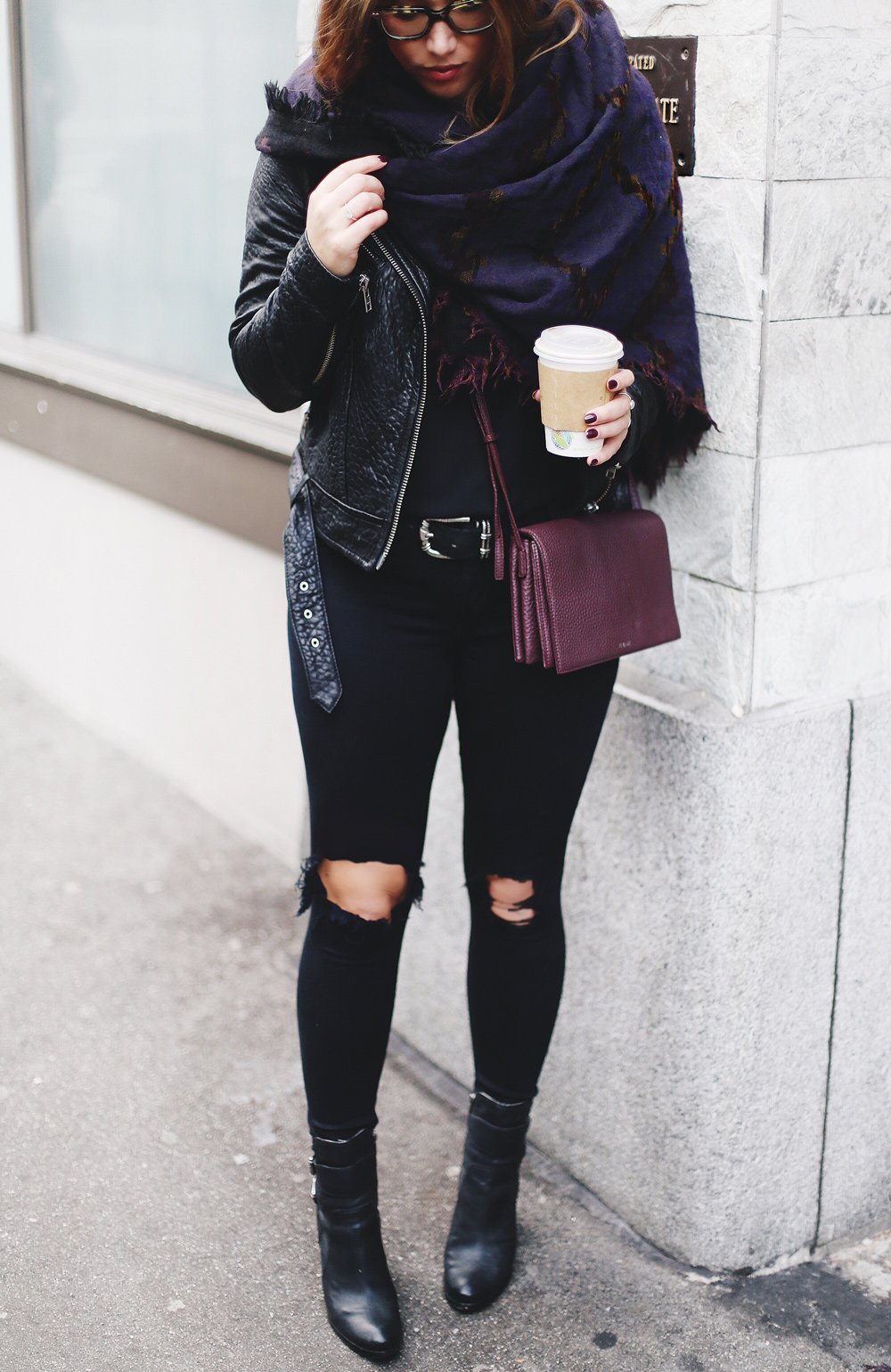 If you guys follow along on Instagram, then you saw I had a pretty magical weekend in the snow in Whistler at the beautiful Fairmont Chateau Whistler. I feel like I blinked and all of a sudden, the holidays are here and I'm in a parka and trying to catch snowflakes with my tongue. Of course, it's more rain than snow for us here in Vancouver but that nip is definitely in the air, which means my blanket scarves come out to play (this Aritzia one is my fave one pictured here, but there's a similar one on sale & under $50 over here too!). I've shared tips to wear a blanket scarf in the past but something about this particular effortless toss over the shoulder (i.e. a makeshift second jacket) is such a fave of mine and the one I've been rocking the most these days.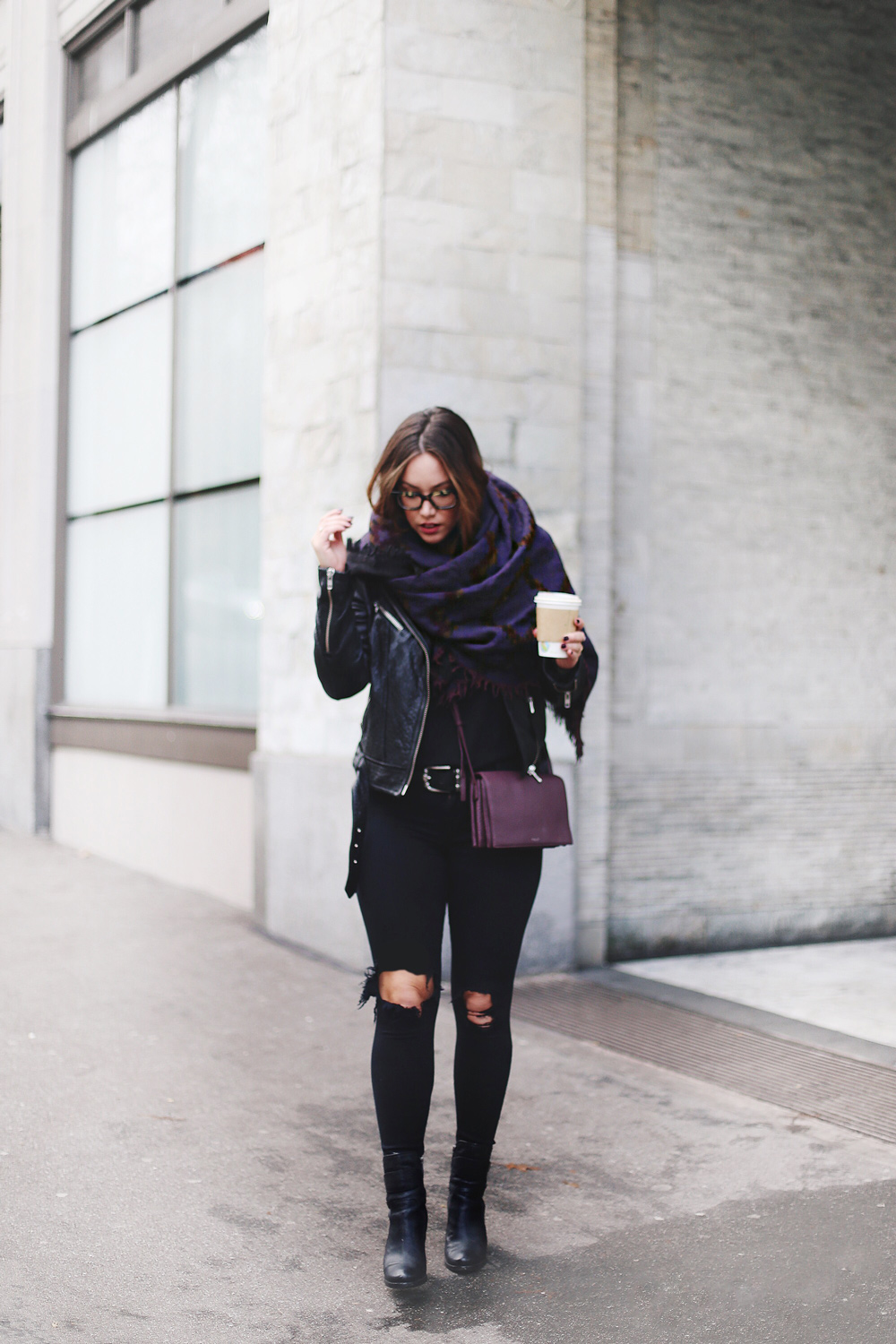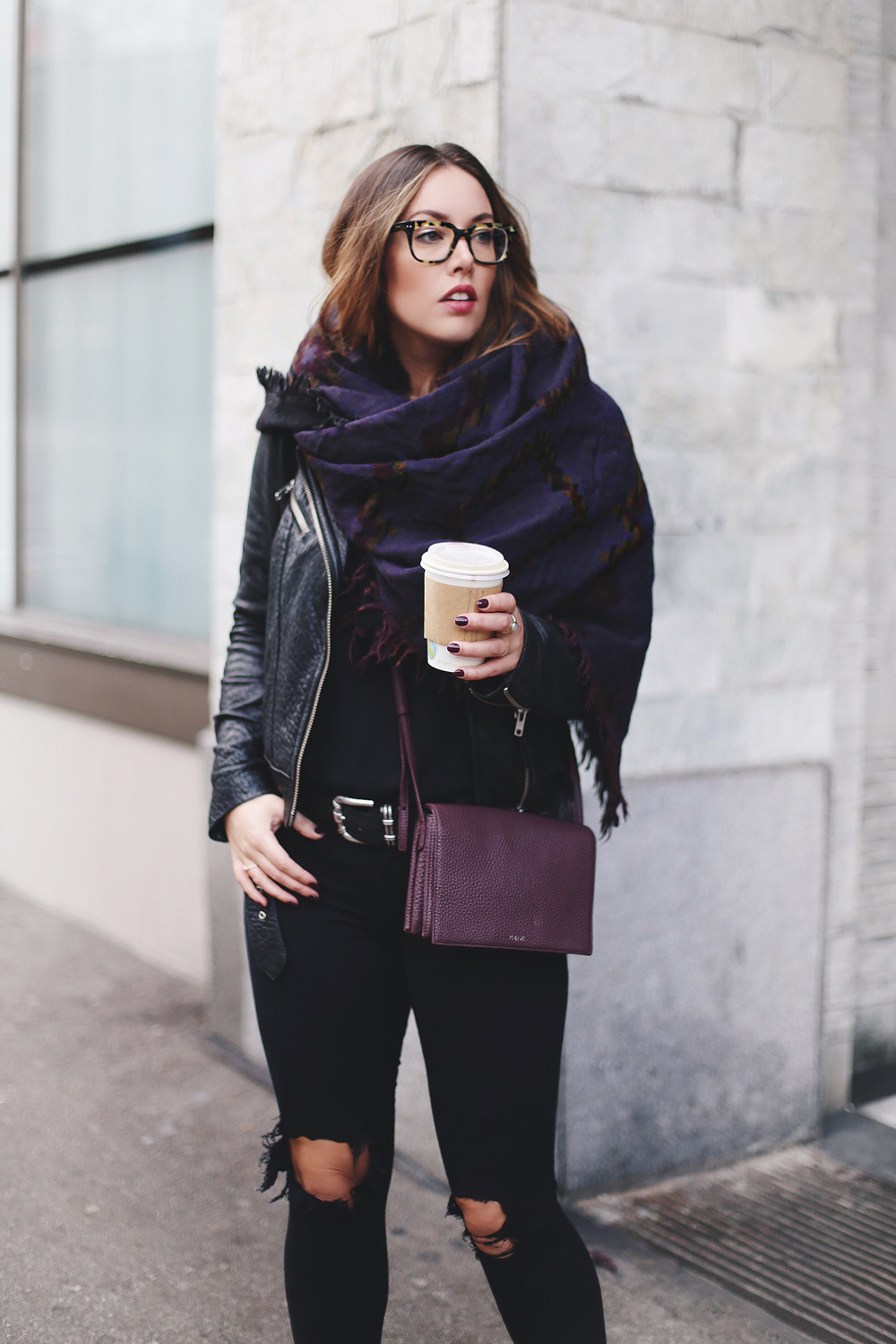 Blanket scarves are a way of life for the typical Vancouverite lady. Aritzia has been churning out the most stunning styles for years and learning how to artfully drape yourself in these blanket scarves (the operative word being blanket – they literally double as one when needed!) is basically a rite of passage here.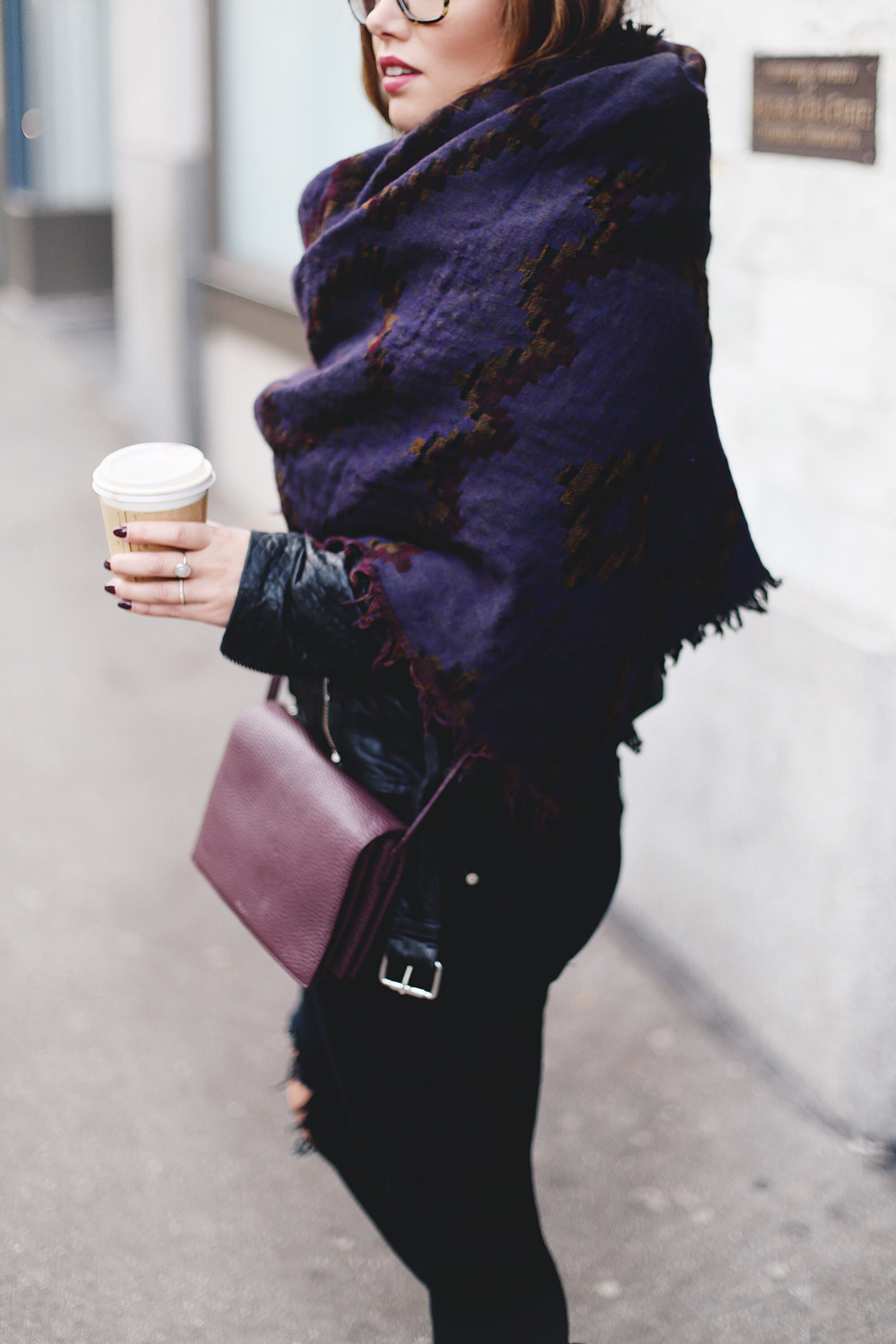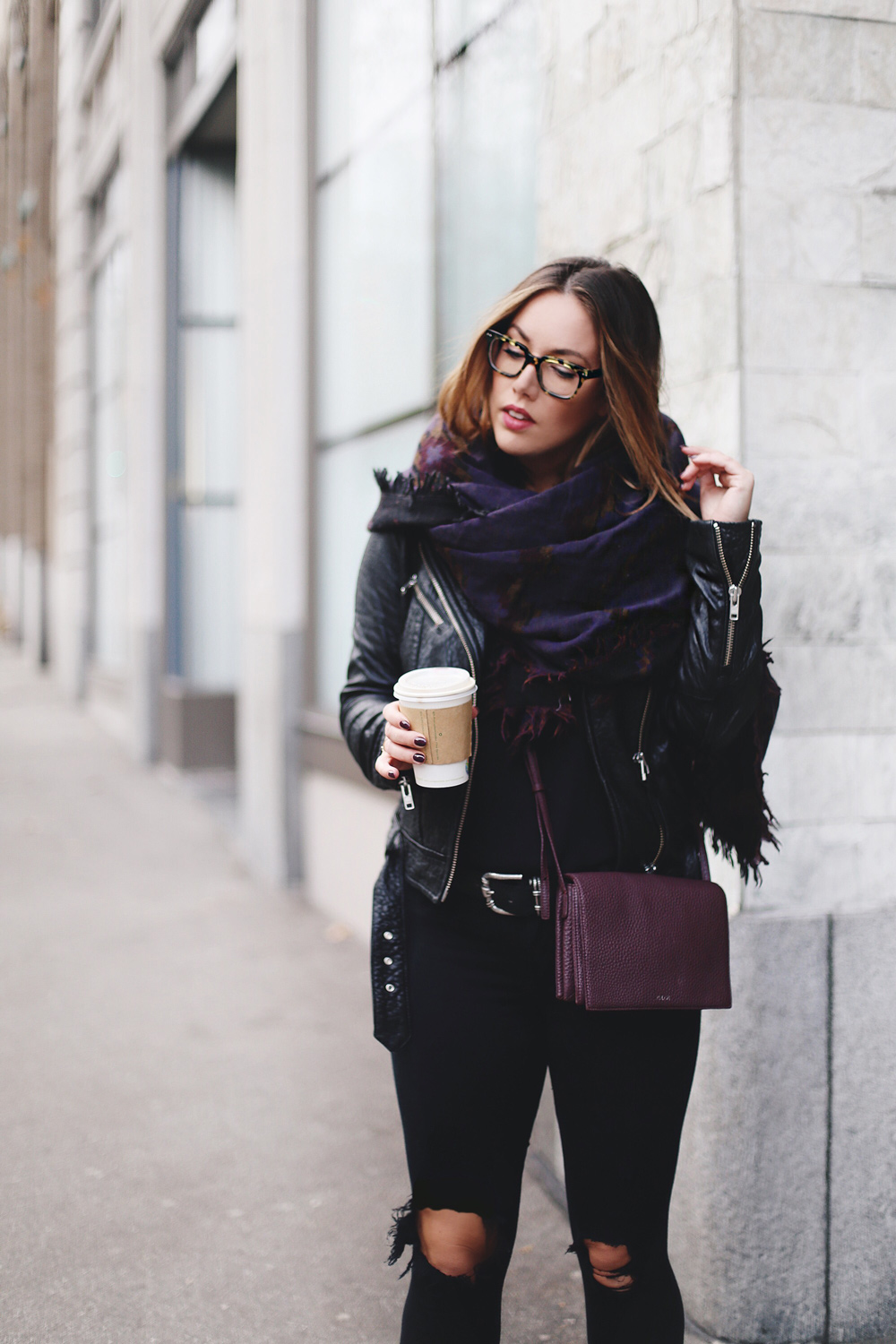 While I love neutral designs, there's something about the deep purple tones in this particular style that I am so in love with. They completely change and elevate a look so keeping the rest of the look really basic in black but effortlessly cool (my go-to leather jacket, James Jeans skinny jeans, classic T-shirt and Frye ankle boots [which are on sale now!]) makes for a perfect base for pops of rich tones. I'm also usually not much of a glasses wearer despite being pretty blind (partially because I don't love how they look on me, partially because I find them hard to wear with my active lifestyle) but these Bailey Nelson beauties have me breaking out the frames so much more these days, and I love how they would've added an edge to a pretty simple look even without the scarf.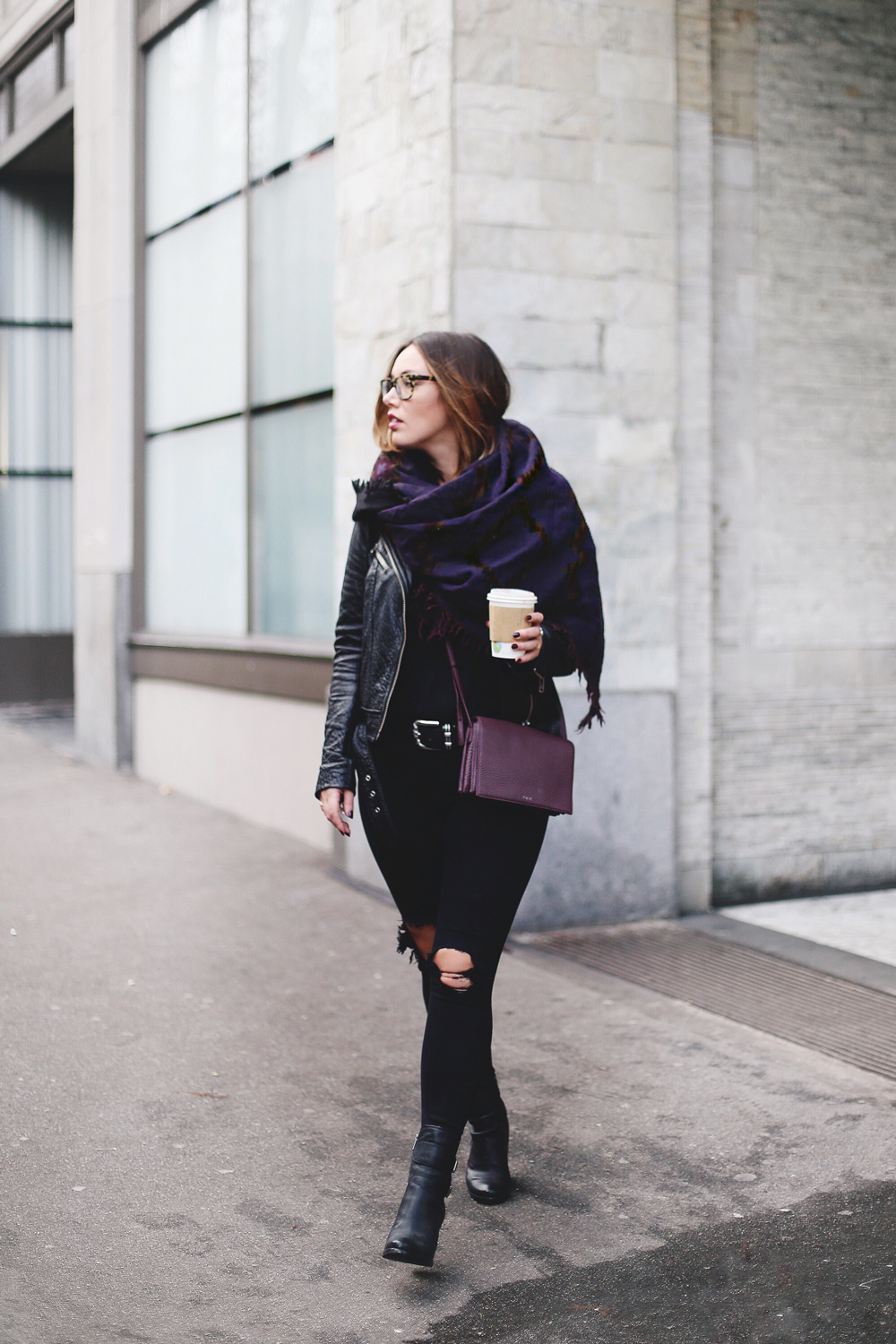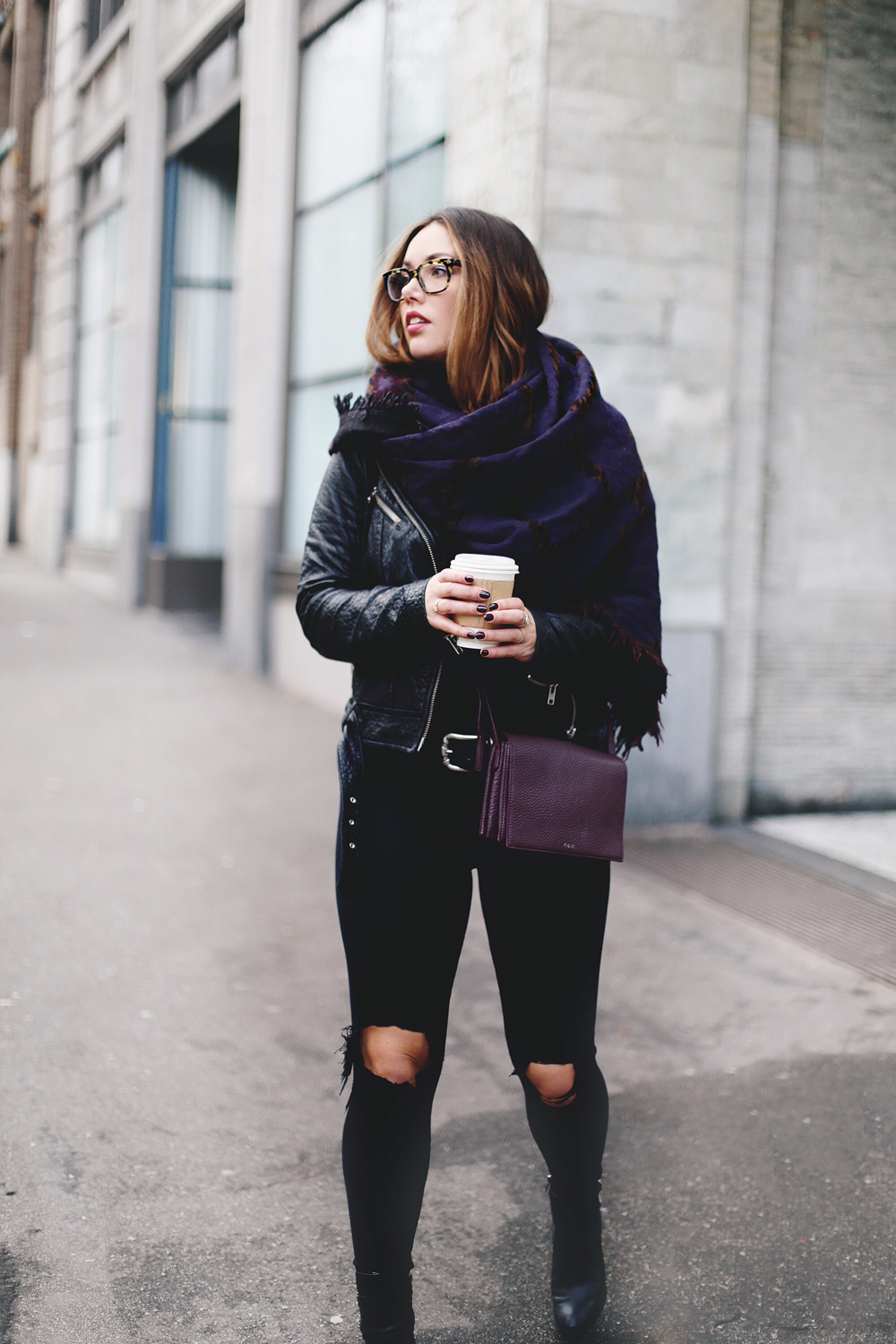 So now for the most important question: how do you style the blanket scarf? For this style, 1) hold the scarf lengthwise and hold at opposite corners (i.e. the top left on one side, bottom right on the other), 2) shake out the scarf so that it kind of drapes on itself, 3) holding the scarf now so that it's behind your shoulders, take the left corner and pull it so that the corner lands just past your collarbone, 4) literally toss the rest of the scarf with your right hand over the left shoulder. The scarf will now mostly sit on your left shoulder as pictured here but depending on how secure you want it, you could tie the right end underneath the bulk of the scarf with the left corner. I usually just leave it as is with these thicker wool blends, they usually stay put!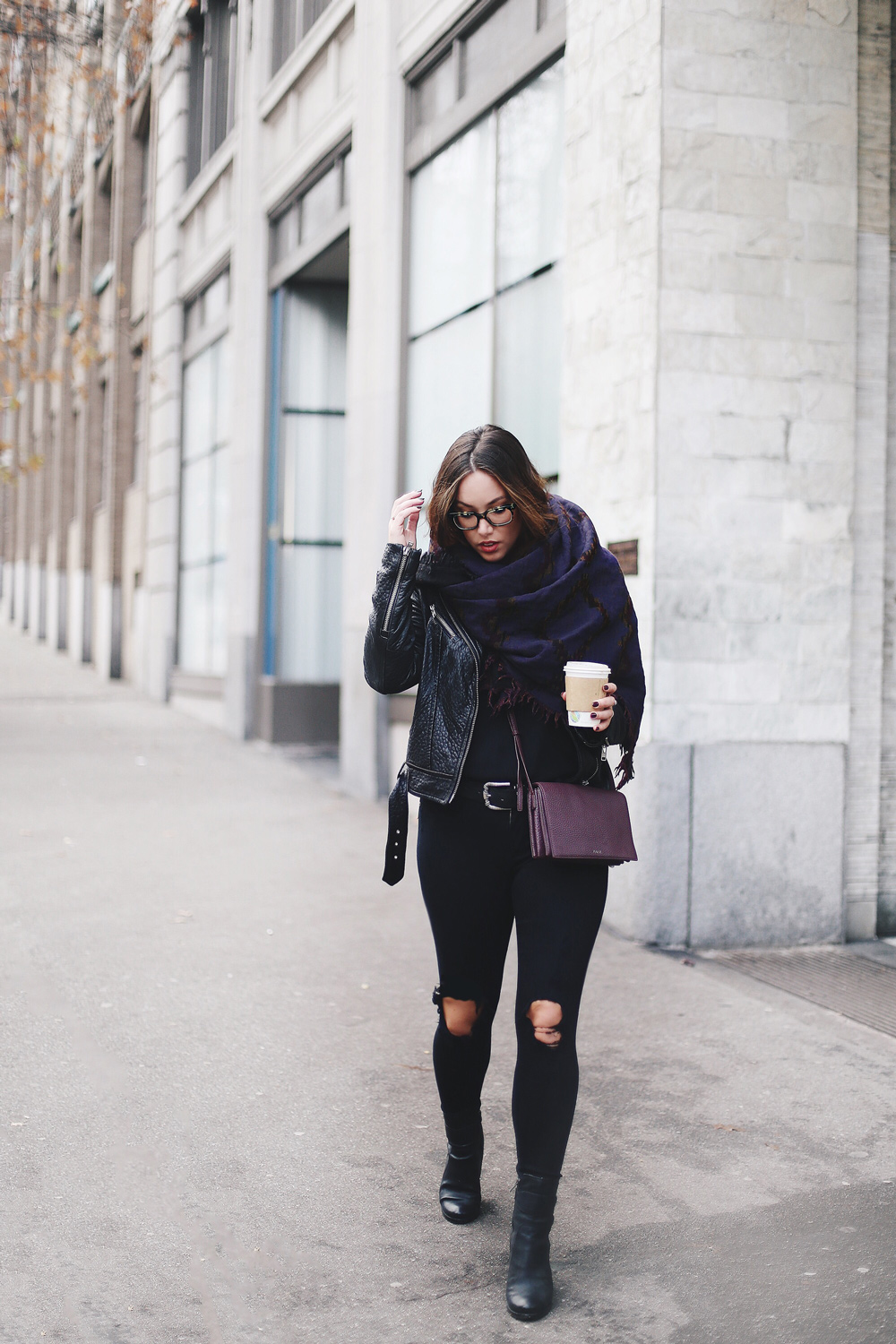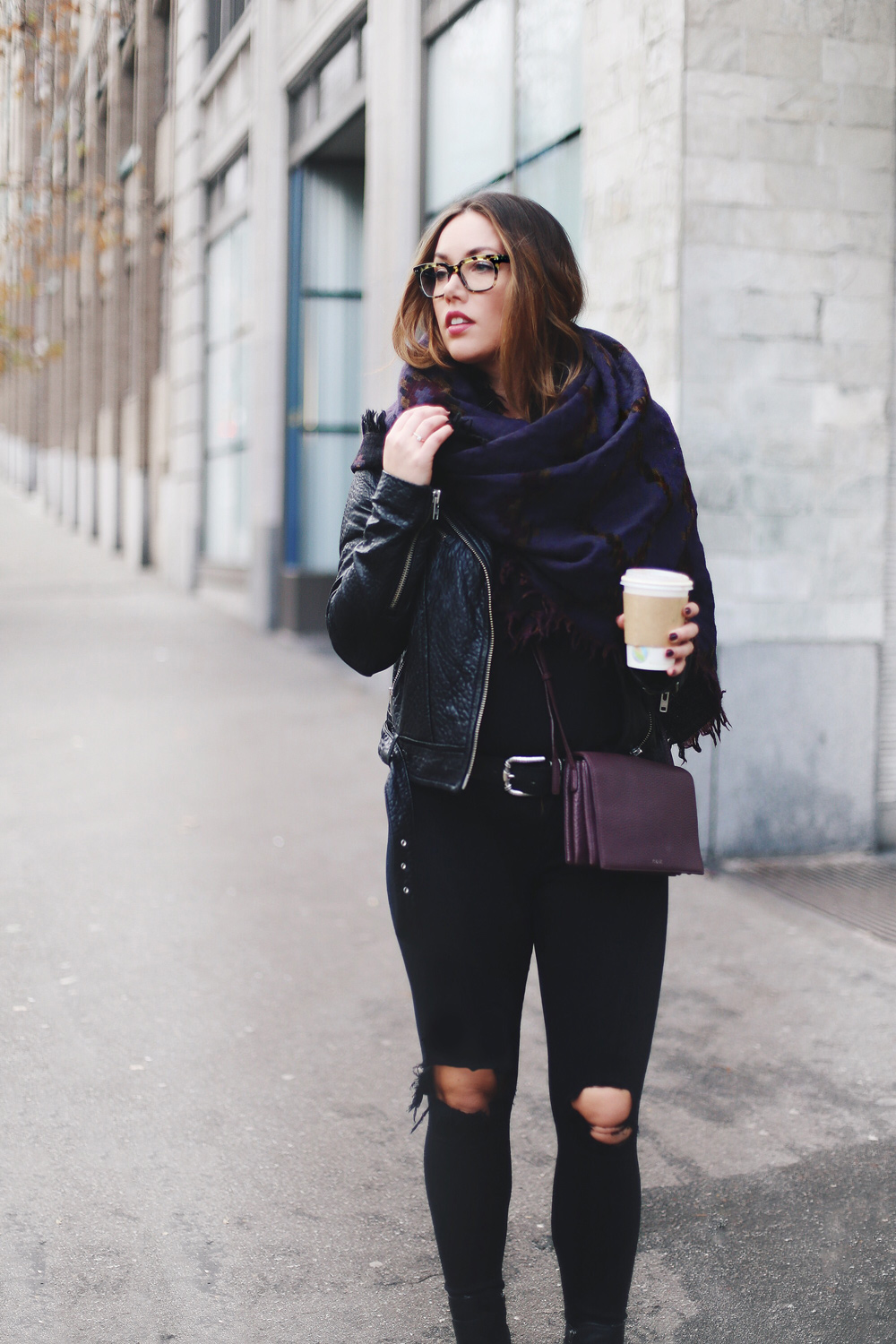 And following that quick tutorial, a quick question for you guys: would you be interested in more style driven videos? I'm working on some really fun beauty and hair tutorials for the holidays since those really are so much easier to break down in video (and I've totally neglected my YouTube, so high time to start posting there again!), but if this kind of tutorial would be beneficial via video rather than text, just let me know and I'll start brainstorming ideas! Of course, let me know in the comments below if you have any specific requests!
Photos by Alicia Fashionista