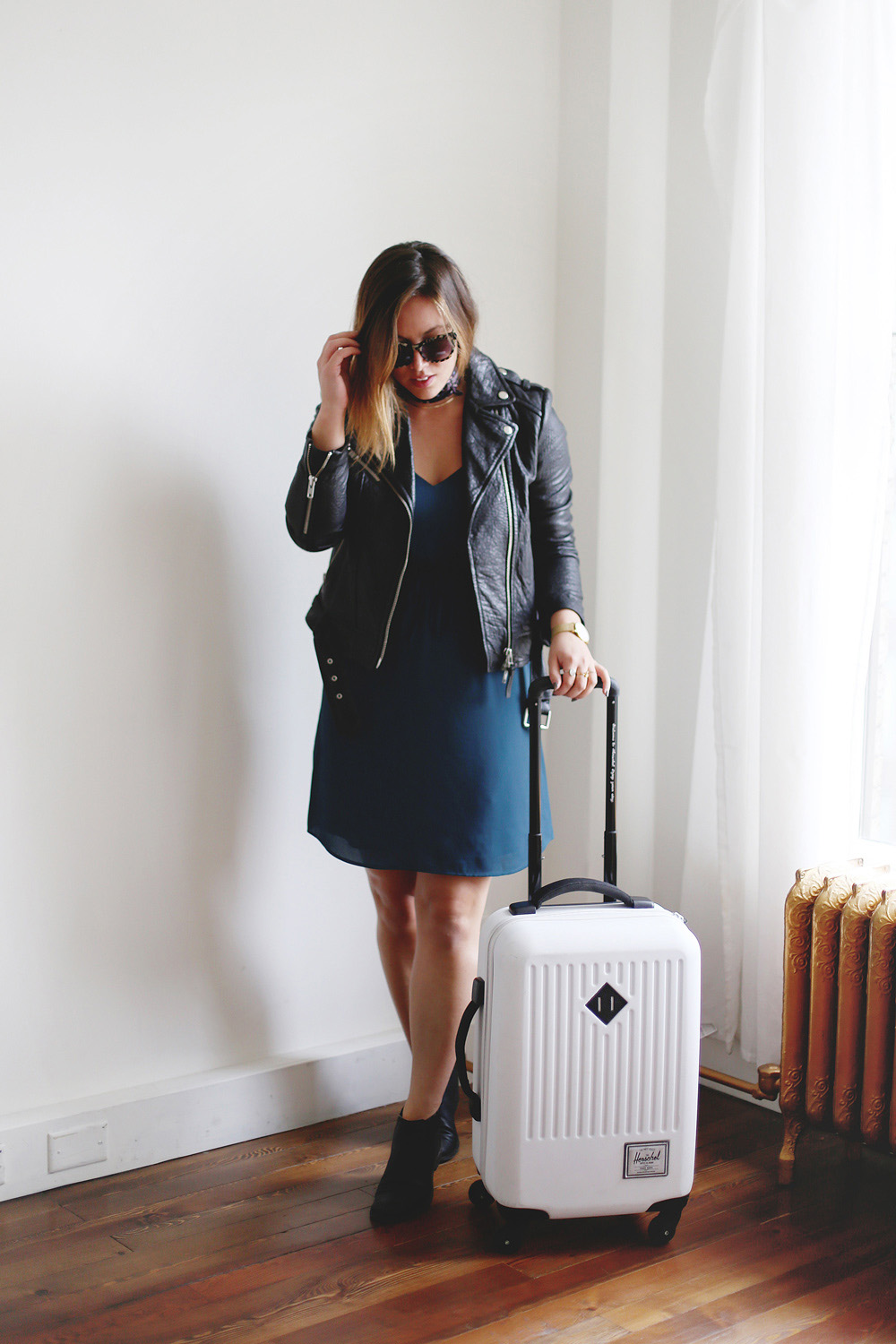 Doing 3-week carry-on packing lists has become something of a tradition for me, partially due to some practical reasons (I'm usually gone for around 3 weeks, you guys have messaged saying they help a lot, and it actually helps me think through what I'm packing before I even take off!) but more than anything, I honestly just can't stand not travelling carry-on only no matter how long I'm gone for. Committing to travelling with a carry-on might sound crazy (and it obviously isn't a fashion week strategy, maybe the only time I'd break from my solely carrying my handy little Herschel). I feel like it's just one less thing to worry about, it makes travelling so much easier and quite frankly, I've liked my outfits so much more since making the full switch to carry-on only a few years ago!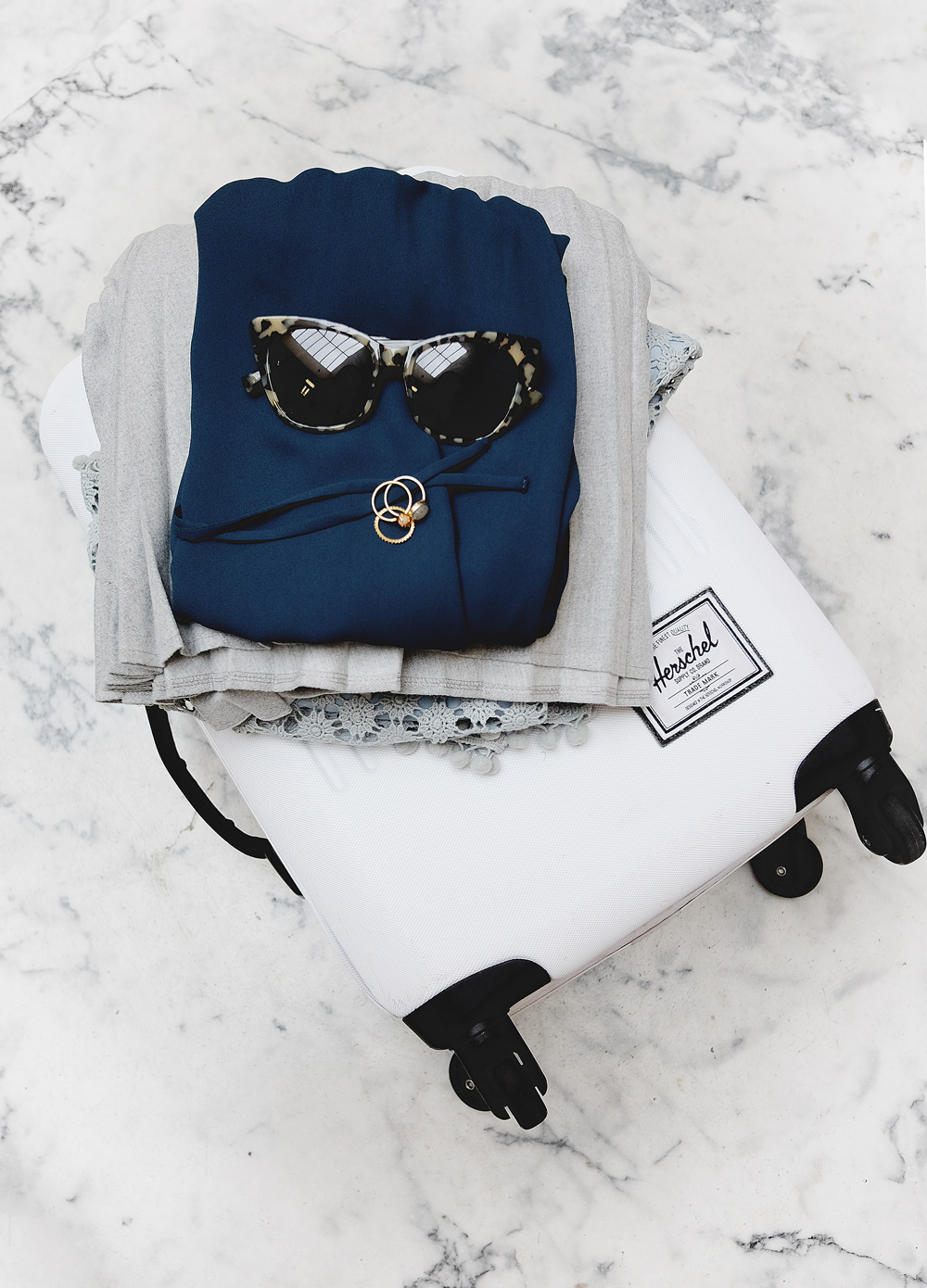 The trick is to make a base of neutrals, pick your tonal colours (this trip had dusty pastels offset by some jewel tones) and keep in mind what fabrics will do best. For example, this might be surprising but I actually love most silk blends, since they roll easily and take up no room (rolling also keeps wrinkles at bay – more on my packing tips here!). I am also a perennial cashmere loyalist – more on my packing strategy with cashmere with White & Warren later this week! But other than that, I always just pick out the jewelry I'm planning on rocking for most of the trip (with maybe an earring set or ring or two to switch in and out to mix it up) and keep the beauty simple (the biggest tip I can give in this area is to go for cream or powder bases so that you don't max out your liquids quota and to pack a couple lippies that you can layer up easily [I usually go for a rose and classic red] so that you can mix up different colours with lip balm). I pack a little toiletry kit but remember, shampoo, conditioner, etc can all be bought when you land! Cheaper to get those things wherever you are than to either have to pay any fees at the airport.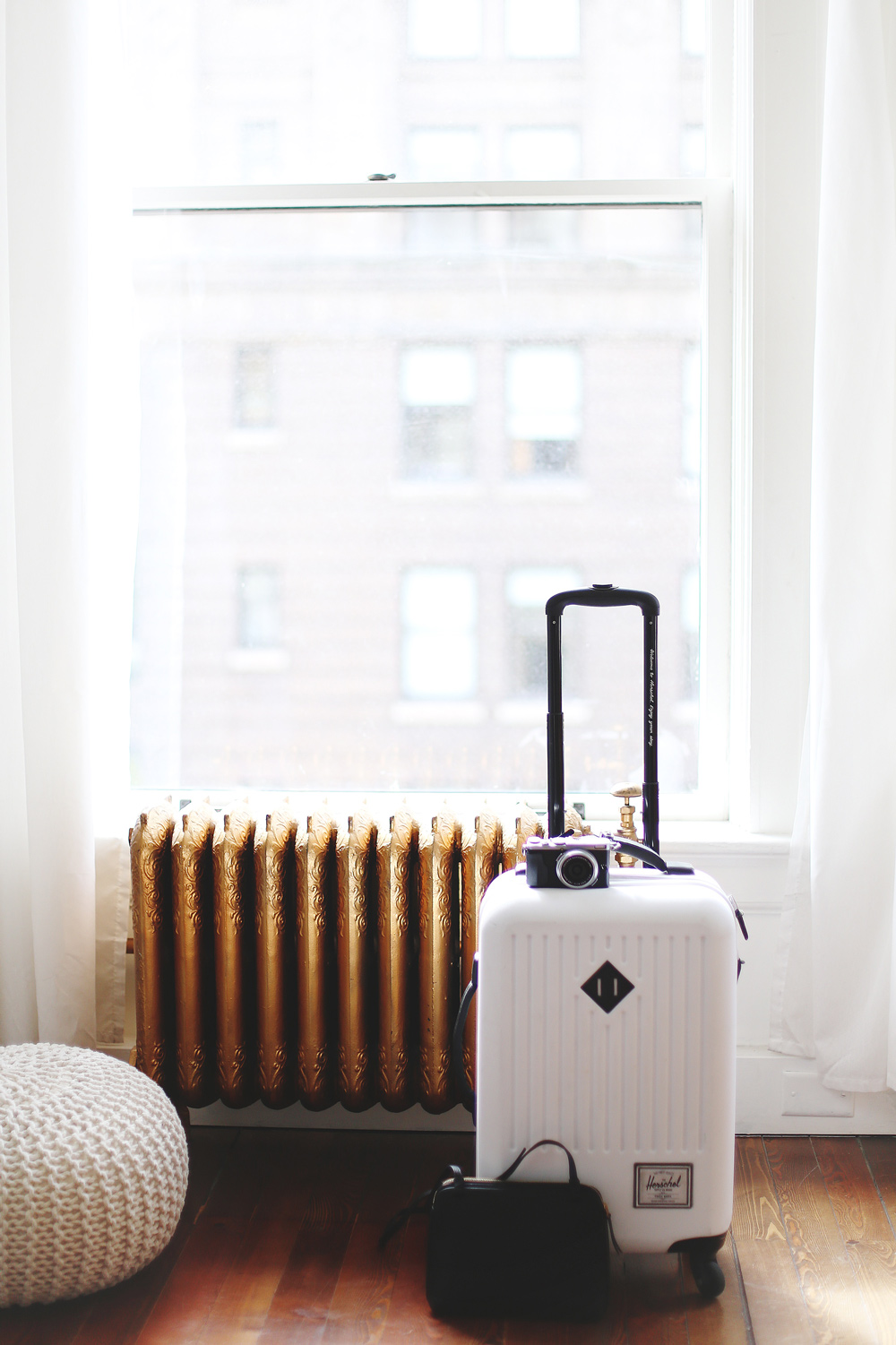 Now as I mentioned in my Italy | What You Need to Know and my 3-Week Italy Itinerary posts, Italy is such a diverse country and you're not only going to be needing some variety for the climate itself, but each area has its own feel that you'll want to dress for. Again, basics, basics, basics with some strategic pops of colour or accent pieces (see yesterday's anchor piece post).
So without further ado, my full packing list below…I have everything linked below the image but make sure you pin or save this graphic for your next Italy trip!

SHOP THE LIST
1) Black skinny scarf 2) Silk square scarf  3) Black cross-body bag 4) Leather moto jacket 5) Leather leggings 6) Black camisole 7) Chelsea boots 8) Silk tank in a jewel tone 9) White T-shirt 10) Distressed skinny jeans 11) Nude ballet flats 12) Black ballet flats 13) Converse sneakers 14) Cashmere travel wrap 15) Cashmere turtleneck 16) Cashmere coatigan 17) Delicate silk dress 18) Wool fedora 19) Neutral midi skirt 20) Simple off-the-shoulder dress 21) Metallic mesh watch 22) Slip dress in print or colour
Happy planning guys!
Top photo by Alicia Fashionista