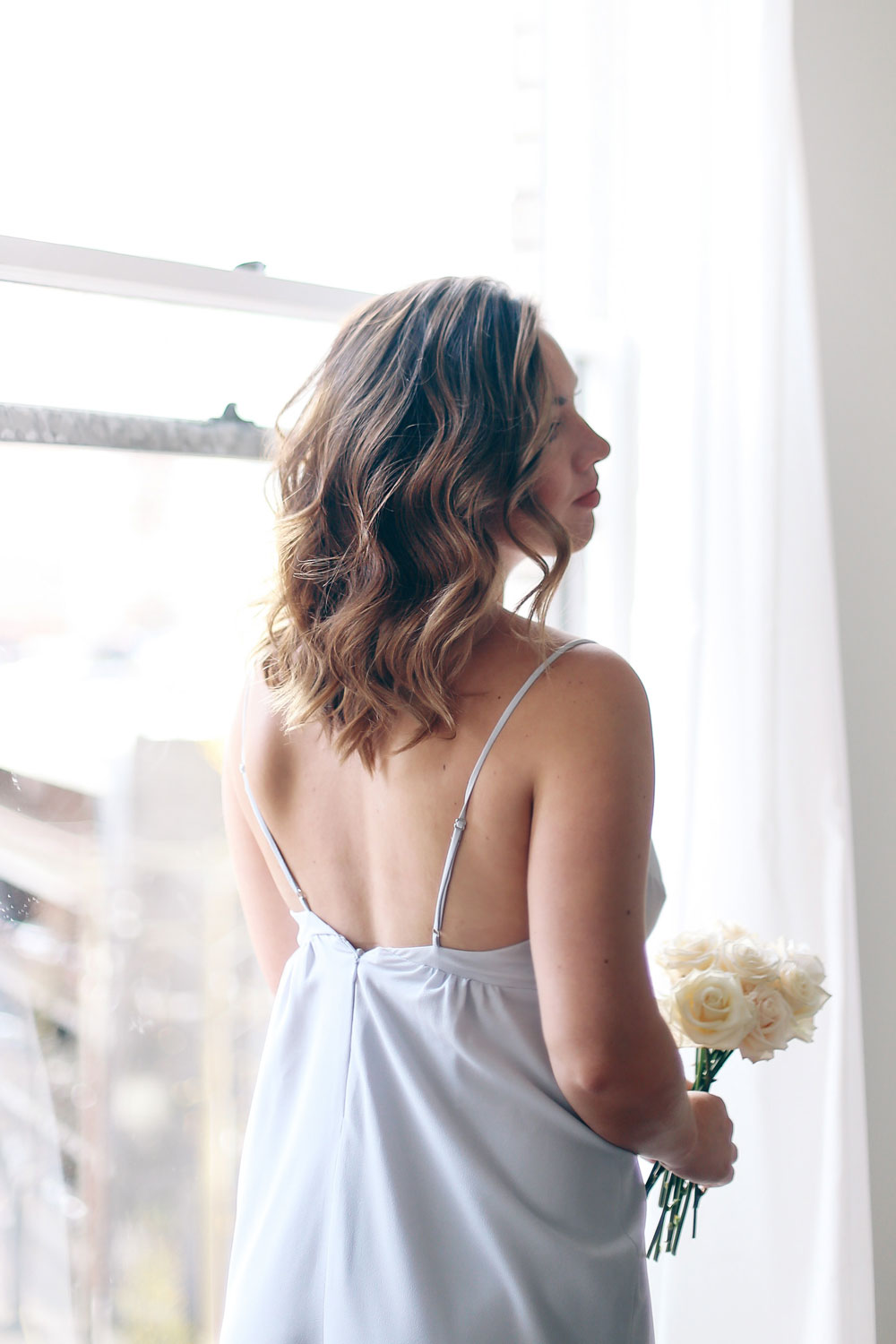 You guys might already be familiar with my undying love for the skills, talent and the hilariousness that is Chris Weber. This hair stylist powerhouse somehow creates "my favourite colour ever" every time he colours my hair, he understands and helps me build my longterm hair goals and makes me feel so confident with my tresses each time I leave Artel Salon (where he works from!), but best of all, he equips me with so much knowledge so that I feel so much more empowered when it comes to playing around with and styling my hair. So naturally, while we were chatting at my last session in the studio, I mentioned I wanted to really learn how to style my hair for the holidays – well, let's just say we have so much more in store for you very, very soon (honestly can not wait to share the images and tutorials with you!) but today, we want to kick off with a fun 2-for-1: a foolproof guide to achieve perfect curls (perhaps the most important tutorial you can have under your belt!) and a giveaway to help you achieve this look!
 So first things first – what you need to nail this look! Chris is all about hair health so he always treats my fine hair with a thermal protector of some sort, and dry shampoo, a strong-hold hairspray (but one that has a non-sticky formula so you can brush through!) and depending on the look, a dry spray texturized rounds out the product list! You can't go wrong with Kevin Murphy products (which all of these are, with the exception of the Davines blow dry primer) – more of an investment but well worth it. As for these beautiful hair accessories, stay tuned for our later posts! They'll be coming into play then!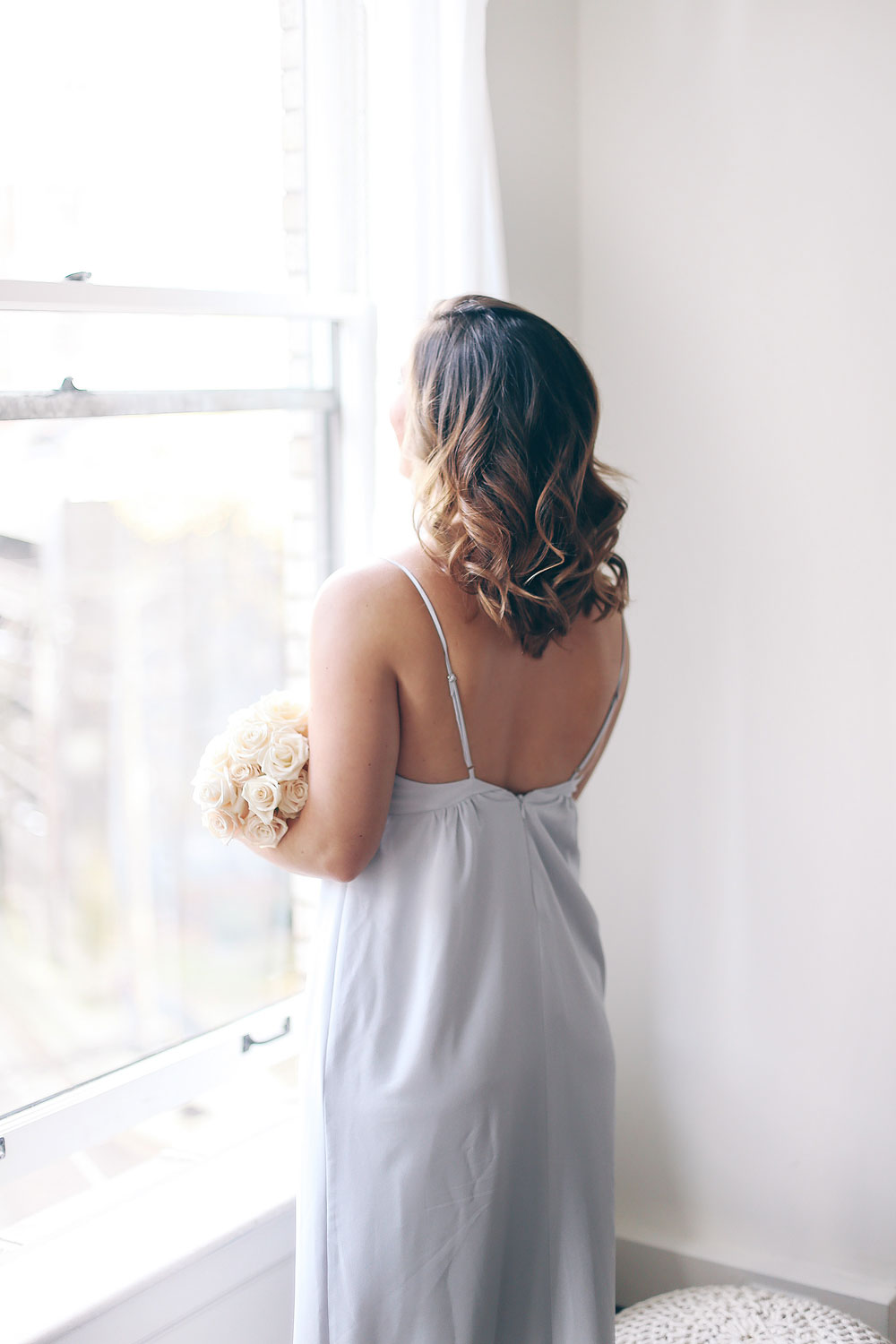 Now for the styling!
Spritz your hair with a thermal protectant then blow out your hair using a round brush, angling the nozzle downwards to smooth the hair follicle down. Have your curling iron heating up during – it depends on your texture but Chris recommends never going to the hottest temperature unless you have thick/coarse hair or are seasoned enough to move very quickly through your hair!
Section your hair out (the exact number of sections will be dependent on your hair volume/texture), leaving the bottoms out.
Begin curling your hair away from your face in approximately 1 inch sections. Make sure to leave your ends out and as you curl, move your curling iron down in a steady motion to just finish off the ends (this keeps your ends healthy and prevents them from frying out!).
Once you get to your mid-section (I have fine hair but lots of it so my hair's usually in three sections: bottom, mid and top!), try Chris' pin-curling trick for the front two curls framing your face. Immediately after curling them, gently curl the still-hot curl close to your head (you should curl it tightly enough to be able to lightly pinch it in your hand!). Pin the curls (pro tip: don't spread apart your pins with your fingers, just insert directly!) and let it cool while you work on the rest of your head. This area's a strategic move because it not only holds curl better (key for those face-framing pieces), but having a more long-holding curl there will also add more volume!
Feel free in the back to alternate your direction here and there to create a more messy look as you move through the rest of your head, though always ensure anything around the face is curled away from your face!
Finally, finish off with those last few pieces at the top and around your face then mist with hairspray and dry shampoo if you want to add some texture, or some texturizing spray (this Oribe one is a perennial fave).
Allow to cool finally then with a wide-toothed comb, brush out your curls to loosen them or if your hair tends to really fall out, gently using your fingers at the roots, just shake your hair out slightly to loosen it all up!
And there you have it! I have pretty pin-straight hair and when I follow this strategy that Chris has taught me, my curls last all day (and even into the next one!).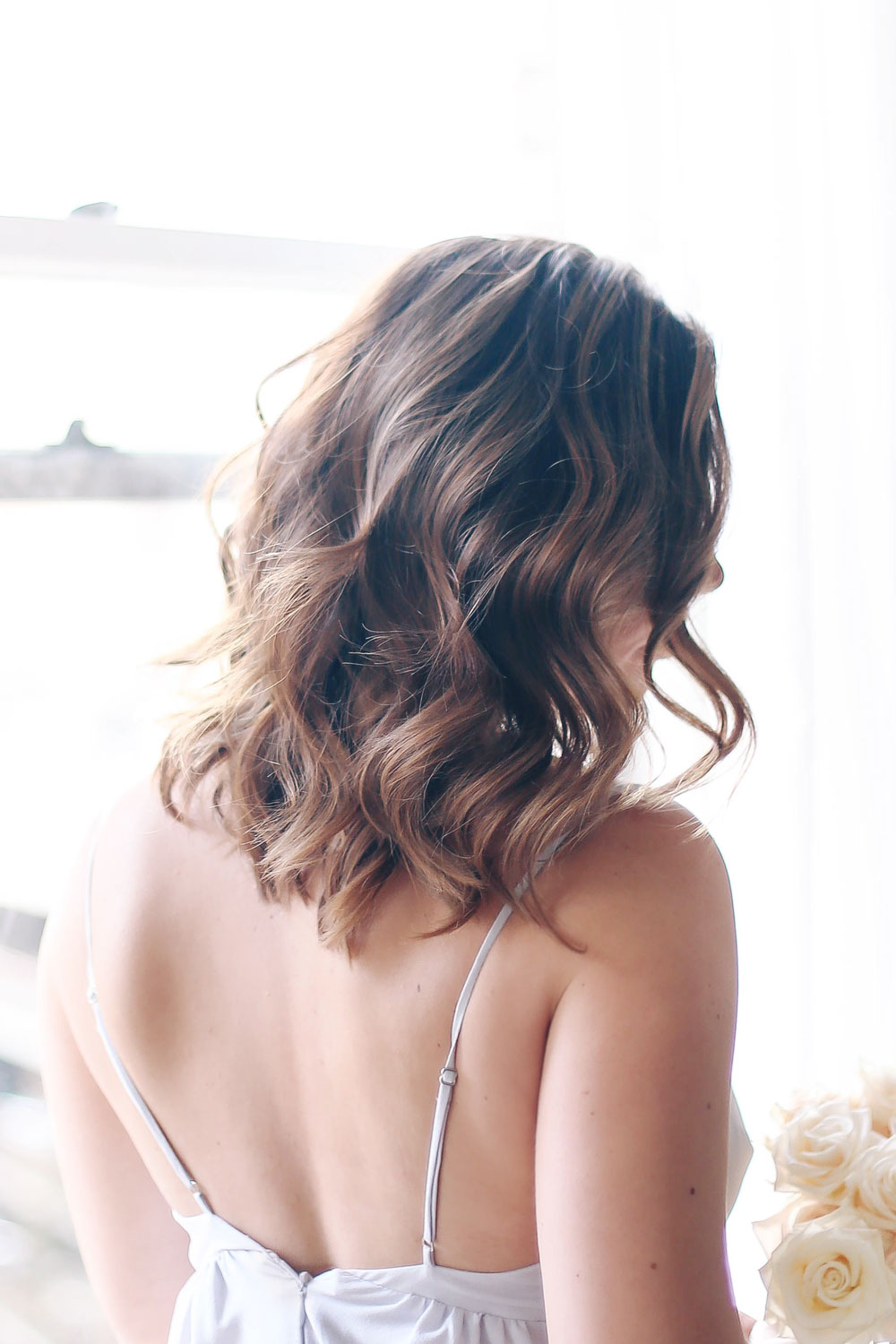 Now, a little something for you guys! Tonight around 8:30PM Chris and I will both be giving away 2 Ceramkore curling wands (the beauty used here!) on our Instagram accounts. That means you and a friend can score majorly stunning hair all holiday season long thanks to Ceramkore's stunning gold curling iron, which is valued at $100/iron (total prize value of $200). Keep an eye on my Instagram and, be sure to enter on Chris' as well so that you can rack up an extra entry! The contest is open to Canadian residents and will close after 1 week – good luck guys and happy styling!
Photos by Alicia Fashionista