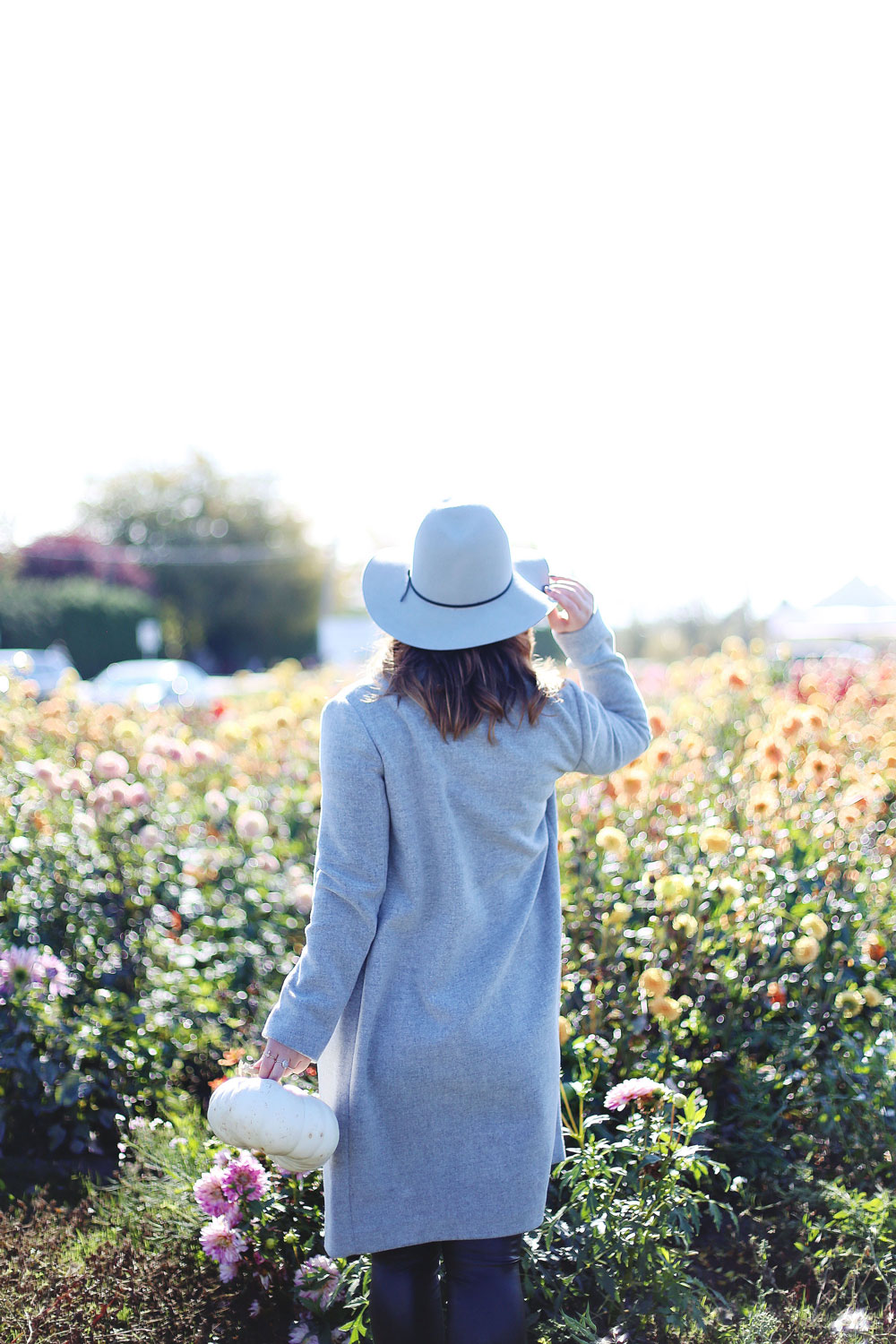 I did my degree at the University of Victoria on Vancouver Island so I'm extremely well acquainted with Tsawwassen, where we'd get the ferry to bring us to our lovely island home. It used to be that you'd miss your ferry (honestly, given our general lack of organization at that age and traffic conditions, it was a pretty 50:50 chance) and you'd be virtually stranded at the terminal – it wasn't like Gibsons or Horseshoe Bay (two other terminals I know very well) where you could just saunter off and grab a coffee. So naturally, when the grand & beautiful Tsawassen Mills (part of the Ivanhoé Cambridge family, who have many locations here in the Lower Mainland I know and love well) was slated to open with a direct free shuttle to and from the ferry terminal all day, I was ecstatic. And even more so when they asked me to be part of their #TMillsSquad! Yesterday, we got to finally see this stunning centre open and it was even better than I imagined it would be – it really is a destination in and of itself, whether you're headed in that direction or not, and the grand opening kicked everything off with a bang!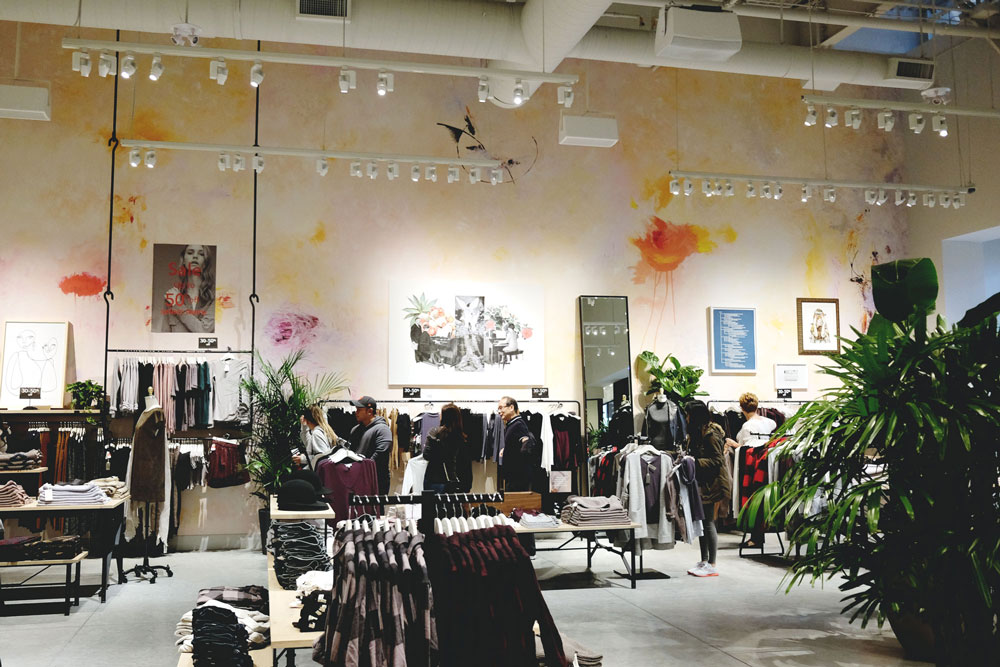 We'd already gotten a sneak peek of the beautiful centre last week and I was blown away. Each section of the mall is its own neighbourhood, whether it's the fashion hood, nature, etc. The design and feel reflects the different theme of each area, and I especially love how the Tsawwassen Mills team worked so closely with the local Coast Salish community to incorporate and honour their art, culture and history into the whole centre. The whole centre was literally taken over by lines of excited people yesterday – the energy and buzz was real! If you caught it all on my Insta story, you'd have seen all the incredible going-ons of the day, from performers on stilts to giveaways to a stage in the food court. But naturally, Alicia (my shopping partner-in-crime of the day) and I beelined it to Aritzia immediately. You can take us out of Vancouver, but you can't take the Vancouver out of the girl.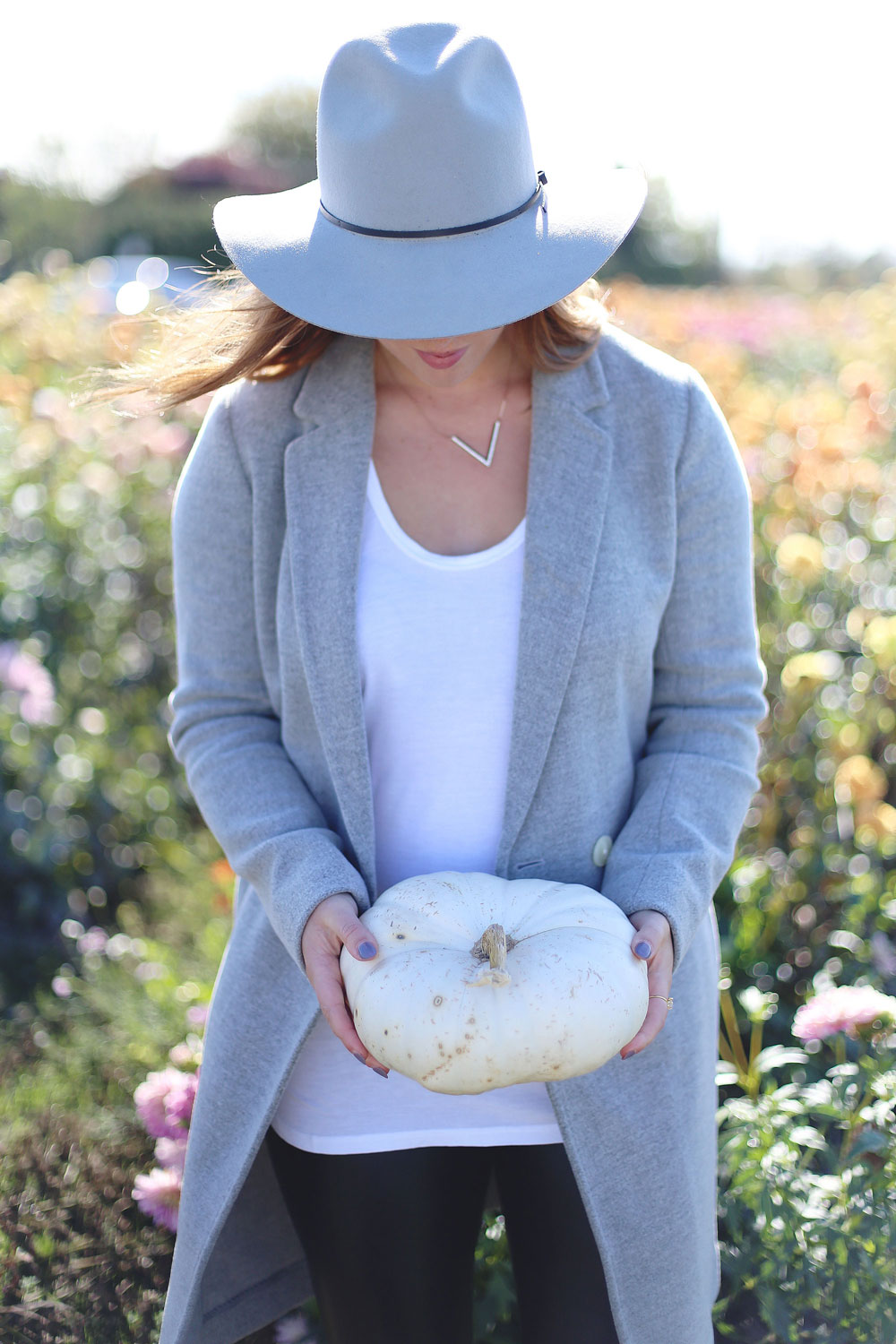 I could've shopped the whole mall but fell so madly in love with this Aritzia look pictured here (we found this sweet pumpkin patch & dahlia field at Backroads Family Market, just tucked away behind the shopping centre on 28th & 52nd with the loveliest owner!). A wool coat after my own heart: simple, effortless and most importantly, warm and cozy! A classic and perennially cool white T (Aritzia is famed for their perfect T-shirts), leather leggings I've been lusting after forever and another silk tank that is definitely coming with me to Italy. All in all, the ultimate haul. I also lusted after all the incredible shoes at Designer Shoe Warehouse (Alicia is apparently an expert in DSW perusing so I followed her lead through the store), lost track of time in the beautiful Saks Off 5th (the first Saks to market in BC) and Saje Wellness, well…to put it simply, they're one of my forever faves. I love them and their brand so much. I am also one of those people who actually often carry hot sauce in their bag so have to say one of my favourites was stumbling upon Pepper Palace – I think Alicia was freaked out by how much I knew about every hot sauce in there, losing my mind over the new finds. There was so much more to see though so absolutely give a glance over their store list as I'm not even doing it justice!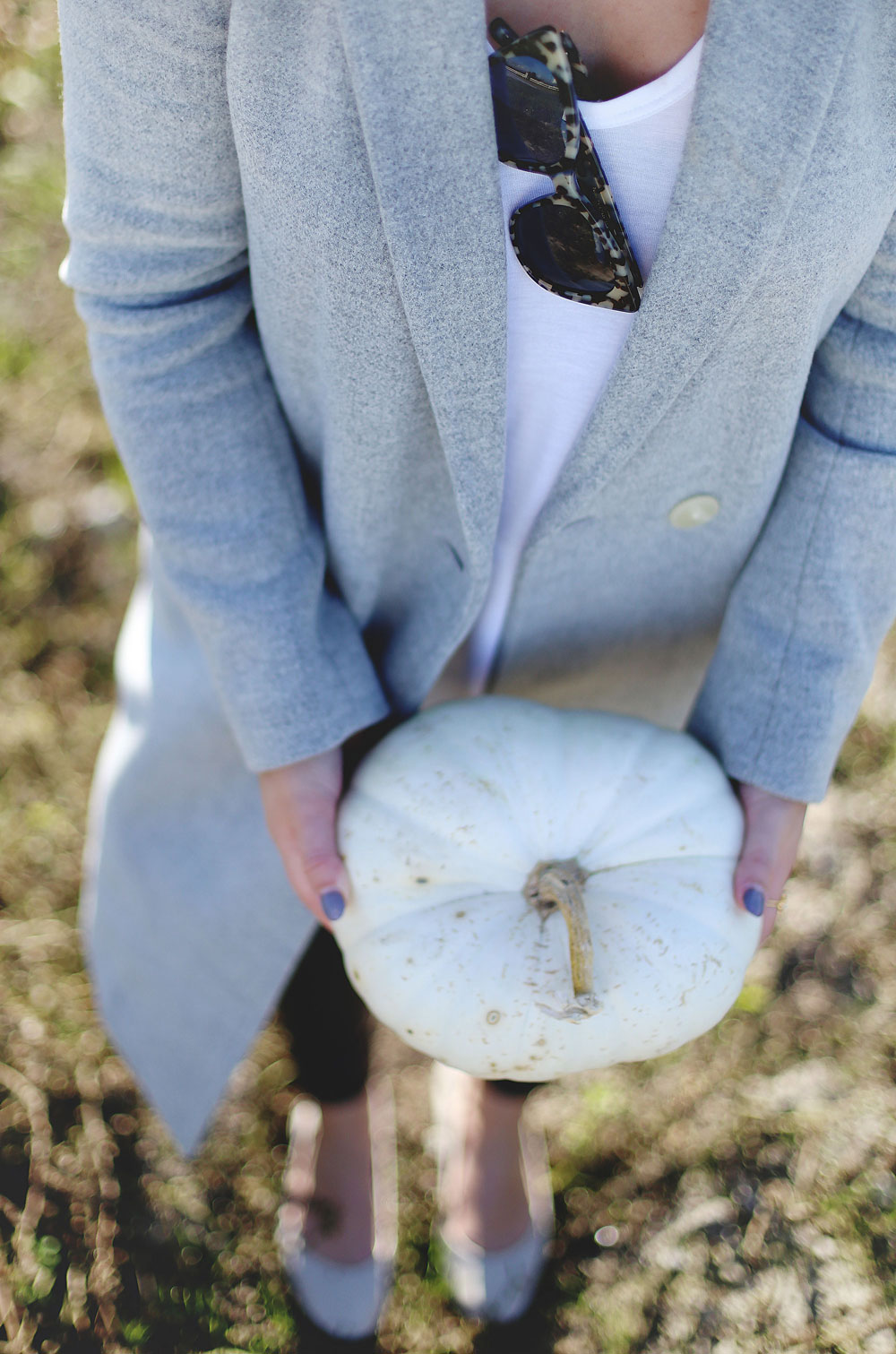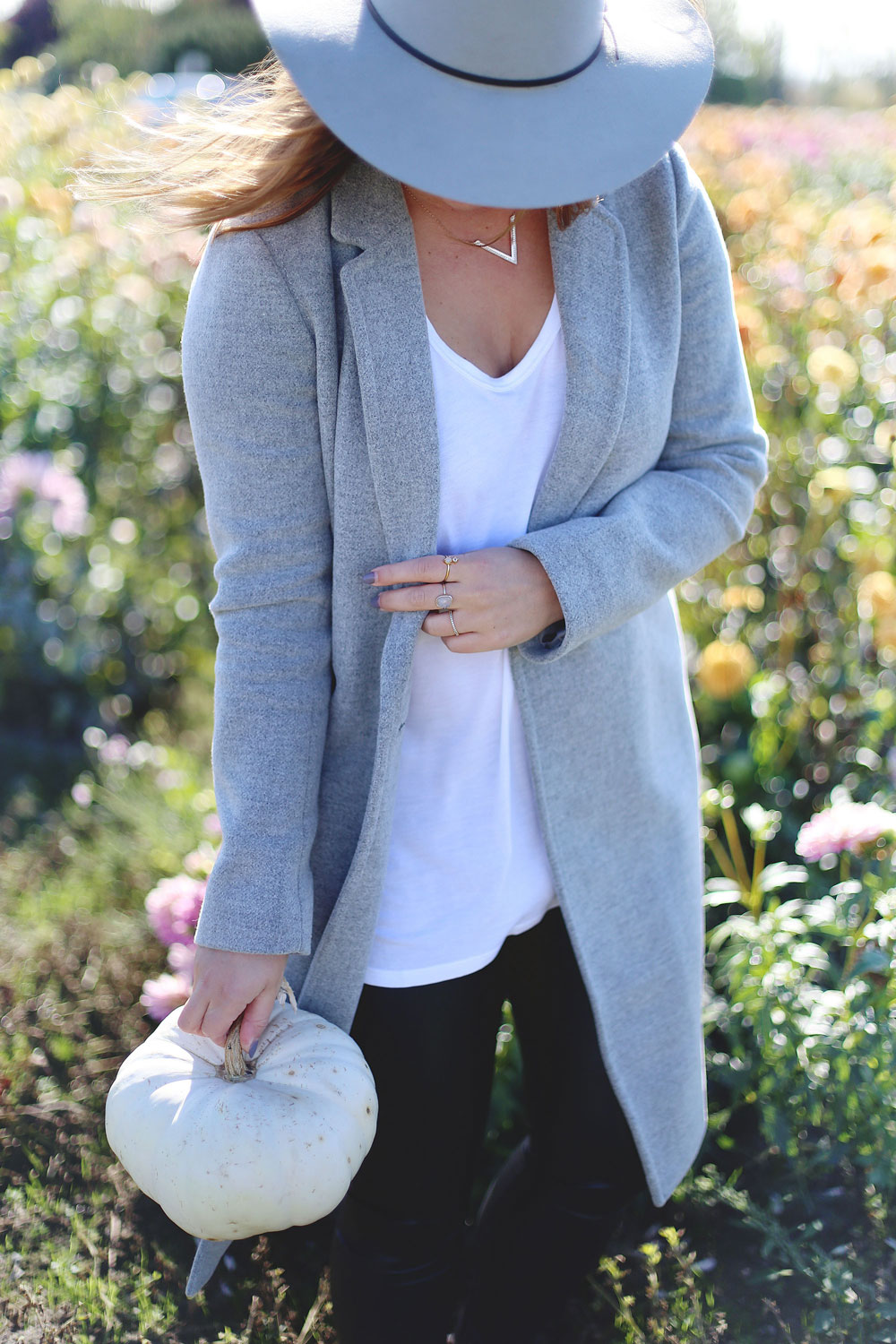 It was honestly a perfect day out in a beautiful part of the Lower Mainland, one I don't get to go to as much since I graduated uni! This gives me the perfect reason to head out to the Tsawwassen/Ladner area – in fact, do as Alicia and I did and take advantage of the season by combining a serious day of retail therapy (maybe some early holiday shopping even?) with a little visit to the pumpkin patches around there, though we're obviously partial to this lovely area basically kitty corner (if kitty corner involves a field) to the shopping centre!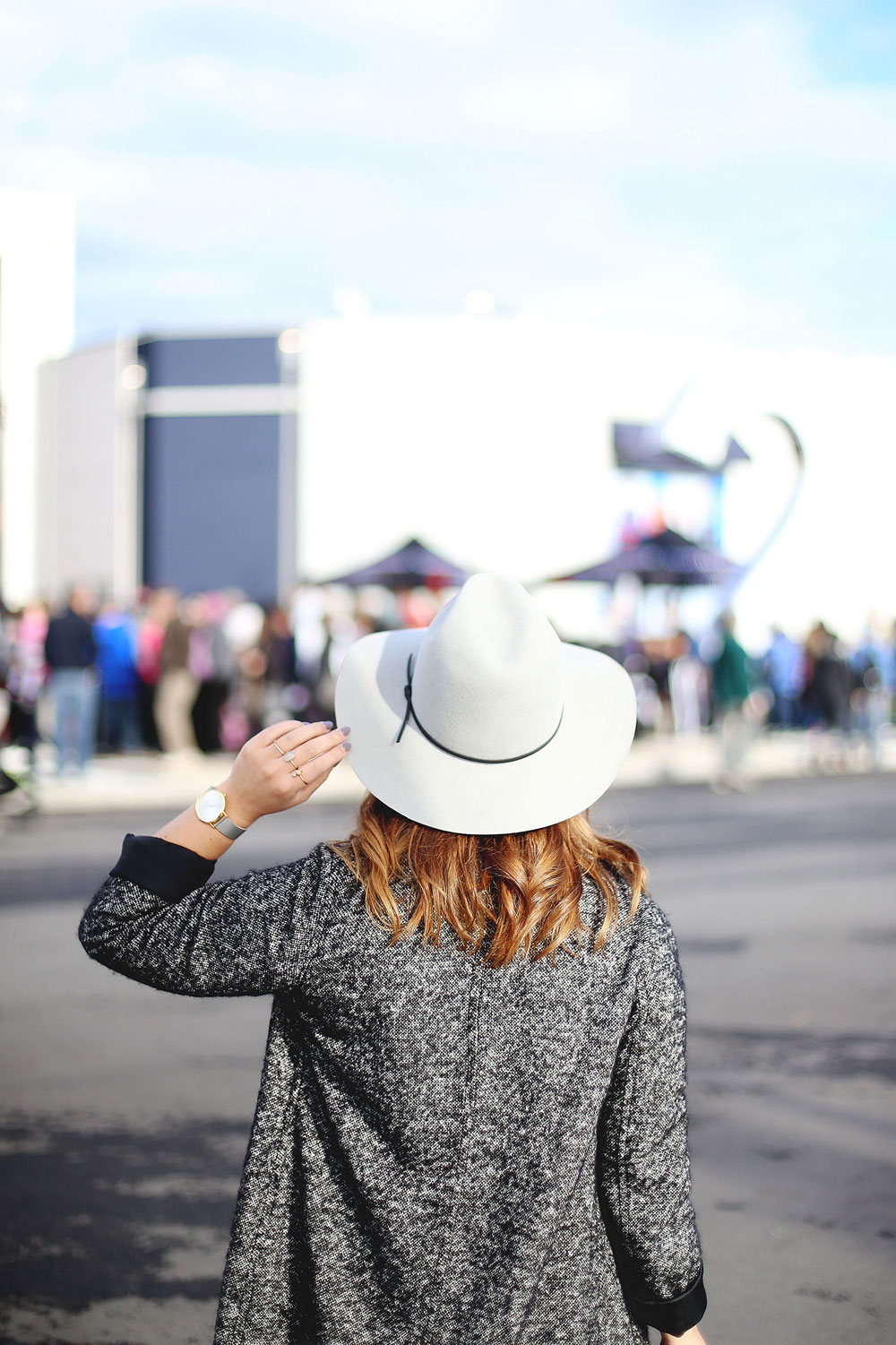 Definitely stop by Tsawwassen Mill's site to get even more details about their store directory, special offerings and upcoming events – we got a peek at their stunning event space and anything that takes place there will definitely be a spectacle!
And after that whirlwind day of fun, I'm now officially into my last day here in Van before we take off tomorrow – the work crunch and last minute running around is real! Hard to believe we're taking off tomorrow after a solid few weeks of planning, prepping, etc. I'll check in here tomorrow to sign off as my posting will slow down to just a couple times a week beginning next week so if you're so inclined, definitely give my Insta a follow now as that's where most of the updates will be after tomorrow!
Photos by Alicia Fashionista
This post was created in partnership with Tsawwassen Mills but all opinions are my own.