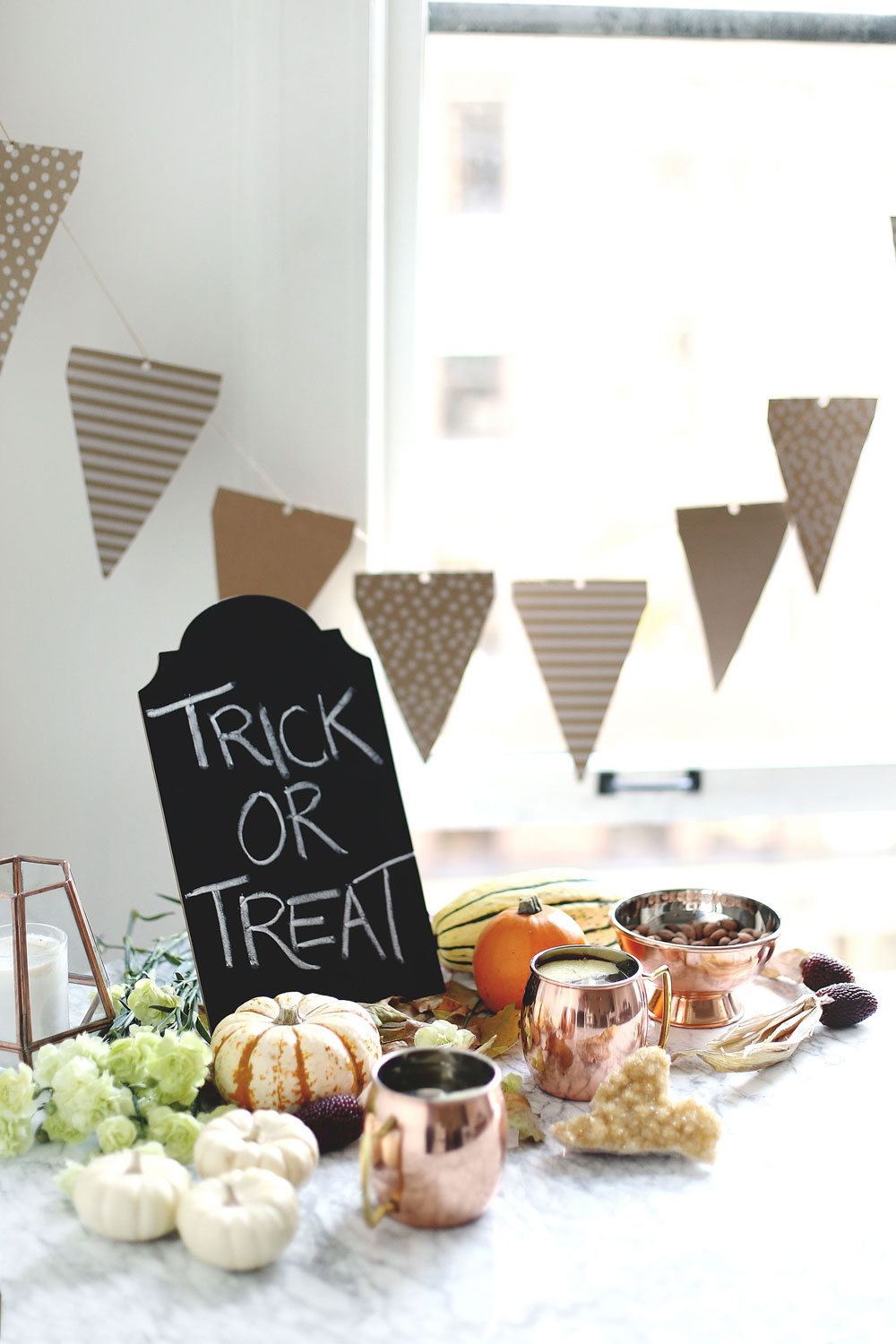 I'm not going to lie, it wasn't until very recently that I kind of fell back in love with Halloween again. Burnt out after years of university celebrations (which would usually involve 3 back-to-back parties) and consequently, tapped out of my creative costuming capabilities, I went into what I now refer to as the dark times when we would sit at home hoping for trick-or-treaters and eating Halloween candy by ourselves (the fact that we live in a buzzer-controlled building kind of deflated the fun of it all). Recently, I found myself missing the fun and excitement surrounding the holiday – while I was past the point of keggers and multiple costume changes over the space of a few days, I find myself not only wanting to celebrate again, but to celebrate in style.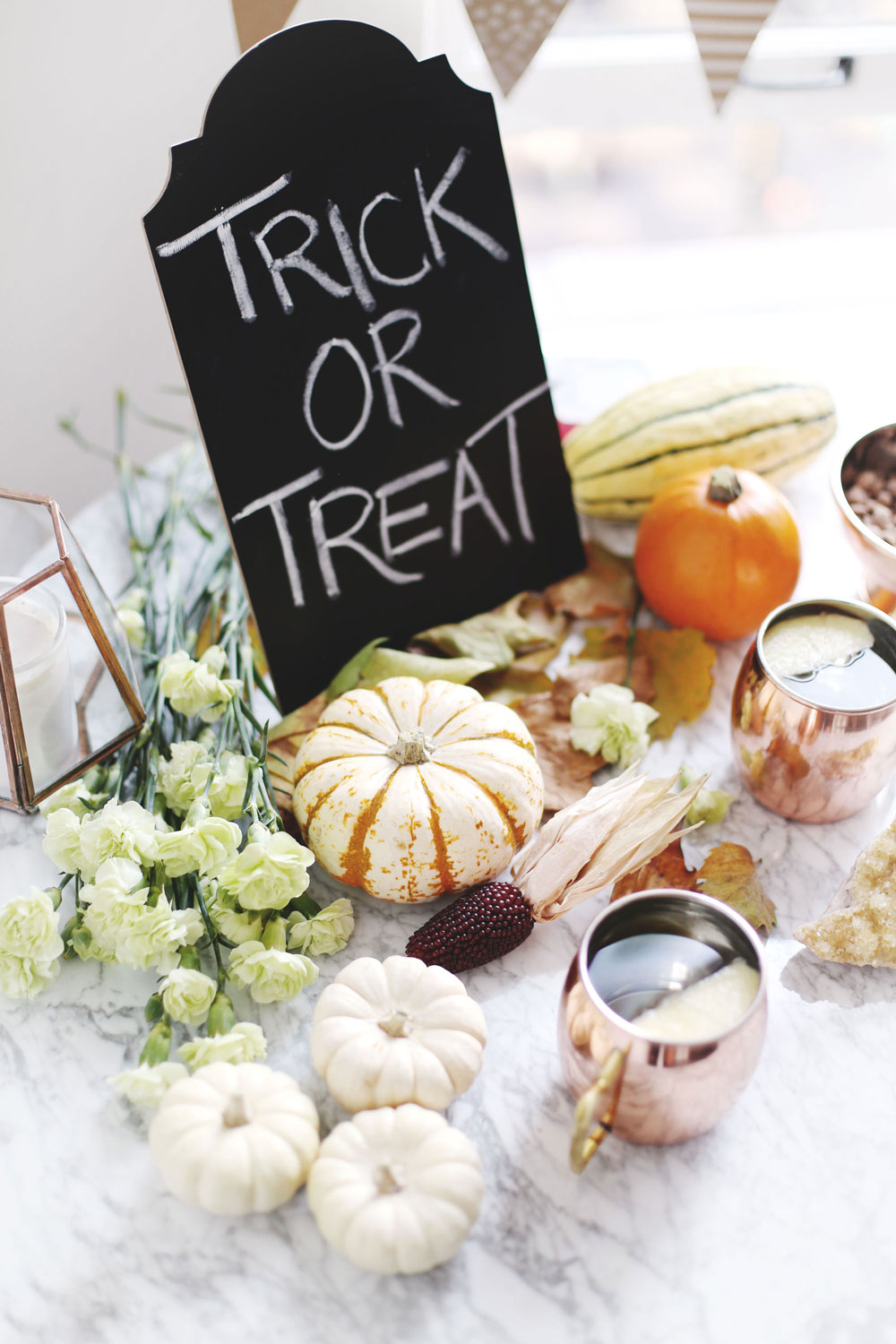 Cue in the Halloween party for adults (I just realized I am one now!). It allows us to still indulge in the fun of the holiday and (obviously) to dress up for the occasion, but it's got more class and style than the uni-day iterations. Etsy is, of course, the go-to to source all the decor, party supplies and more for the holiday. I went on Etsy's field trip here in Vancouver and it spoke to me – as a creative person who loves to indulge in a bunch of different passions (music, art, photography, crafting, etc), I instantly fell for their commitment to bringing independent creators to the forefront and giving them the platform to promote their talent and sell their beautiful goods.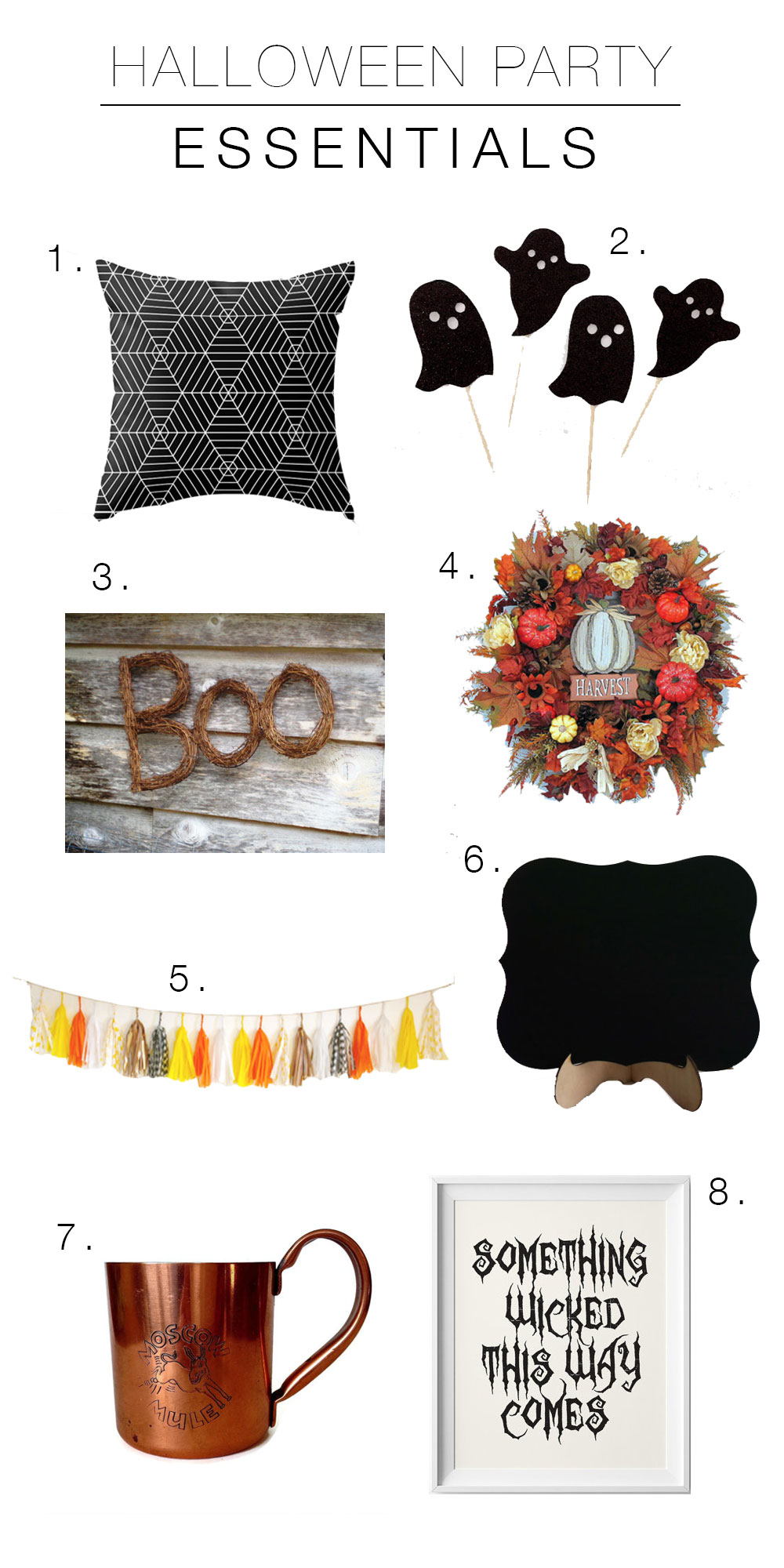 So without further ado, my official roundup of Halloween party essentials from Etsy: 1) spider web pillow cover, 2) ghost cupcake toppers, 3) boo wreath sign, 4) autumn harvest wreath, 5) candy corn tassel garland, 6) chalkboard with easel, 7) copper Moscow Mule cups, 8) "Something Wicked This Way Comes" print.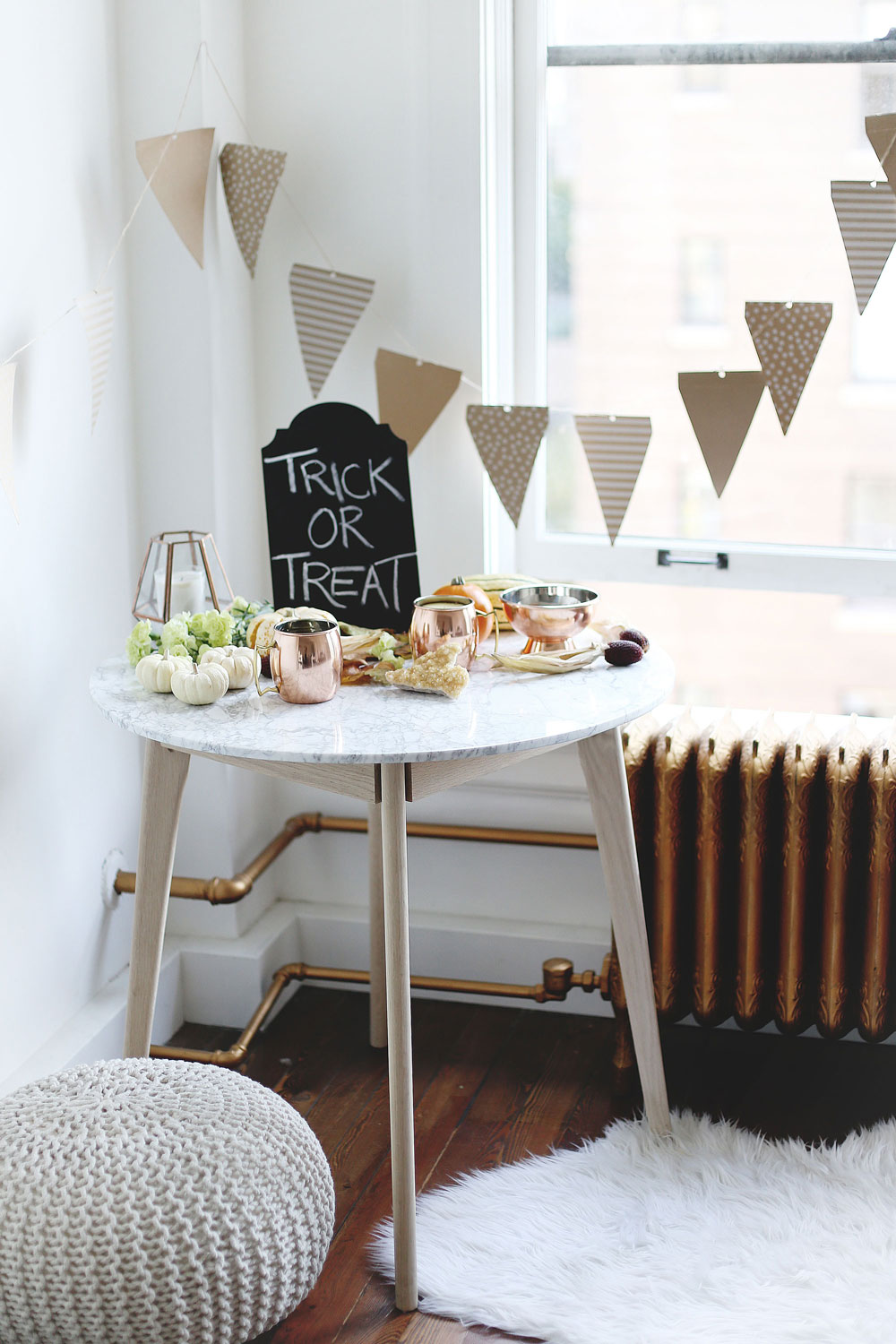 A couple more ideas to bring the party together is to literally just toss some fall leaves foraged from outside on your table, making sure you blast some vintage Halloween tunes and to set up a scary selfie station! Etsy's editors always have fantastic curations so definitely stop by their editor-curated selections like their costume & accessories page or their decor page!
Now get prepping! And just because I need the help in deciding myself, comment below and let me know what you're planning to go as this year! I'm trying to convince Matt to go as Coach and Tami Taylor because Texas forever but he seems resistant.
This post was created in partnership with Etsy but all opinions are my own.