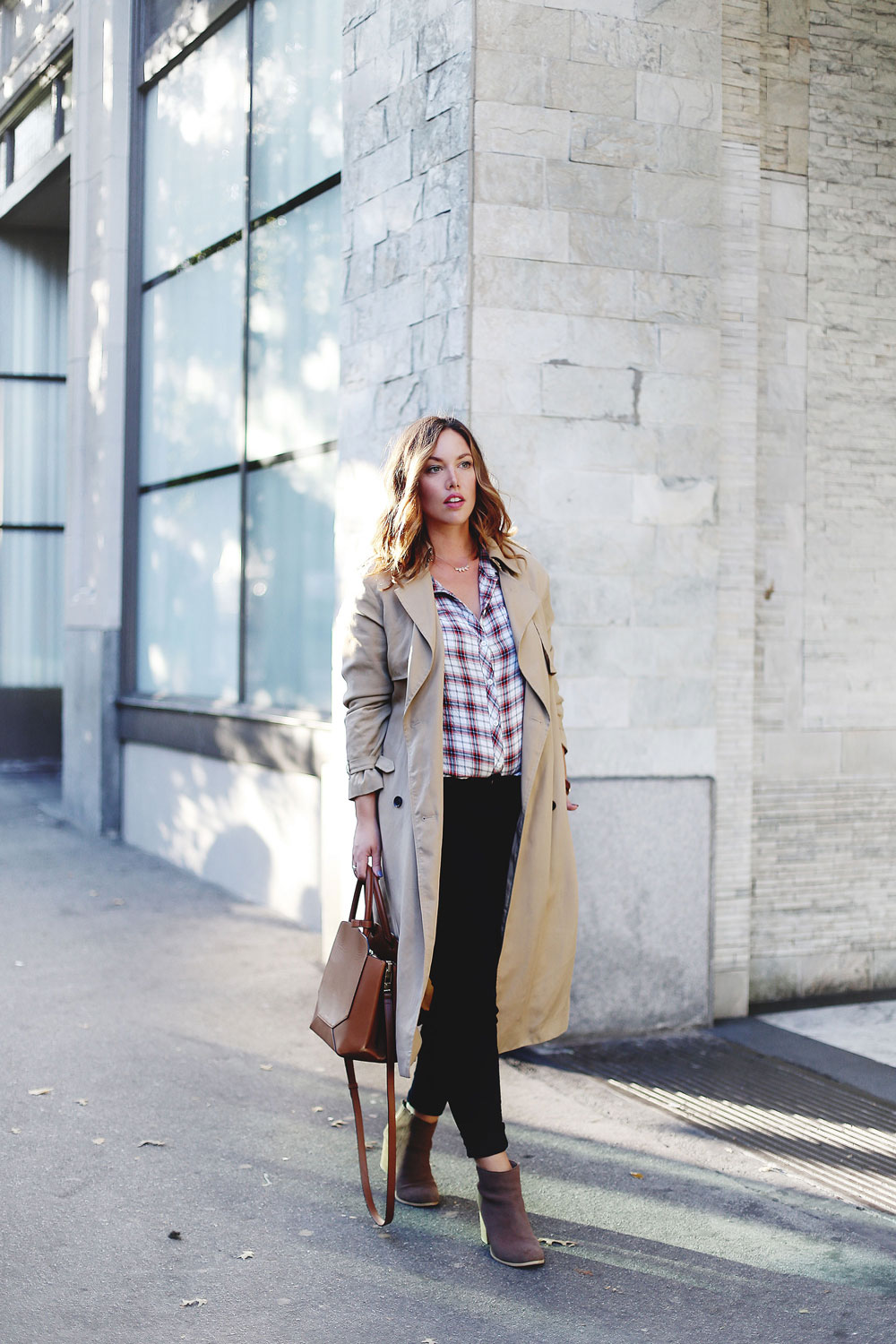 Despite my Scottish background, I used to really struggle with plaid. In fact, other than its Scots association, I don't really feel an affinity for anything else the tartan print's related to. As far as country goes, other than a weird rogue obsession with Loretta Lynn and an equally weird and rogue crush on Dierks Bentley, my love for country ends there. And as much as I love the music, the whole grunge look isn't really my cup of tea (in fact, despite being really on trend right now, most '90s trends aren't my thing if I have to be totally honest – '70s forever!).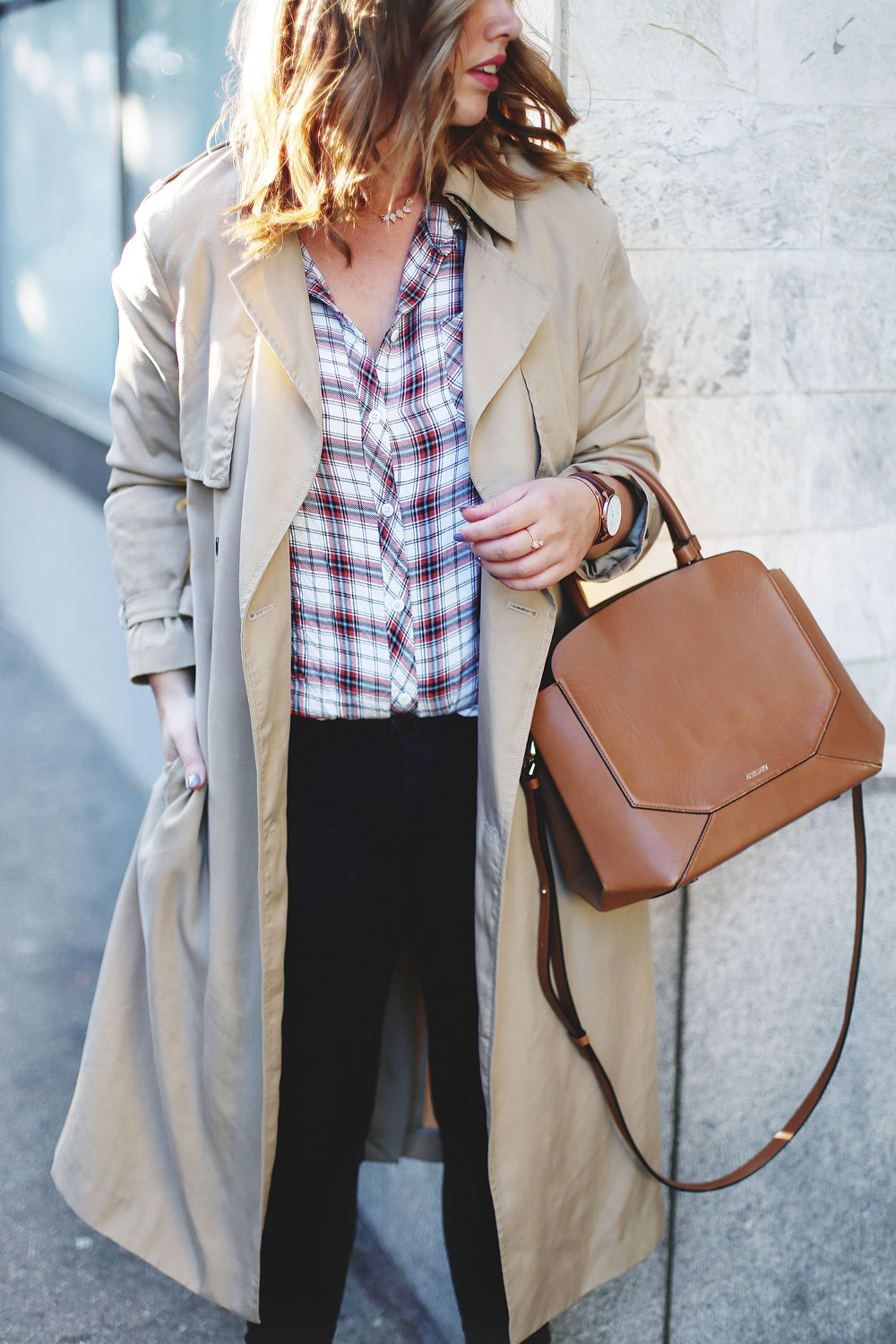 As is always the case for me, it's layers that really made me fall in love with plaid. Whether it's stripes, dots, a floral or now with a plaid like this Sanctuary top, keeping the print the focal piece and layering it with neutrals like this camel trench from Aritzia (similar one here) and basic black skinnies is the easiest way for me to feel comfortable in the eye-grabbing pattern.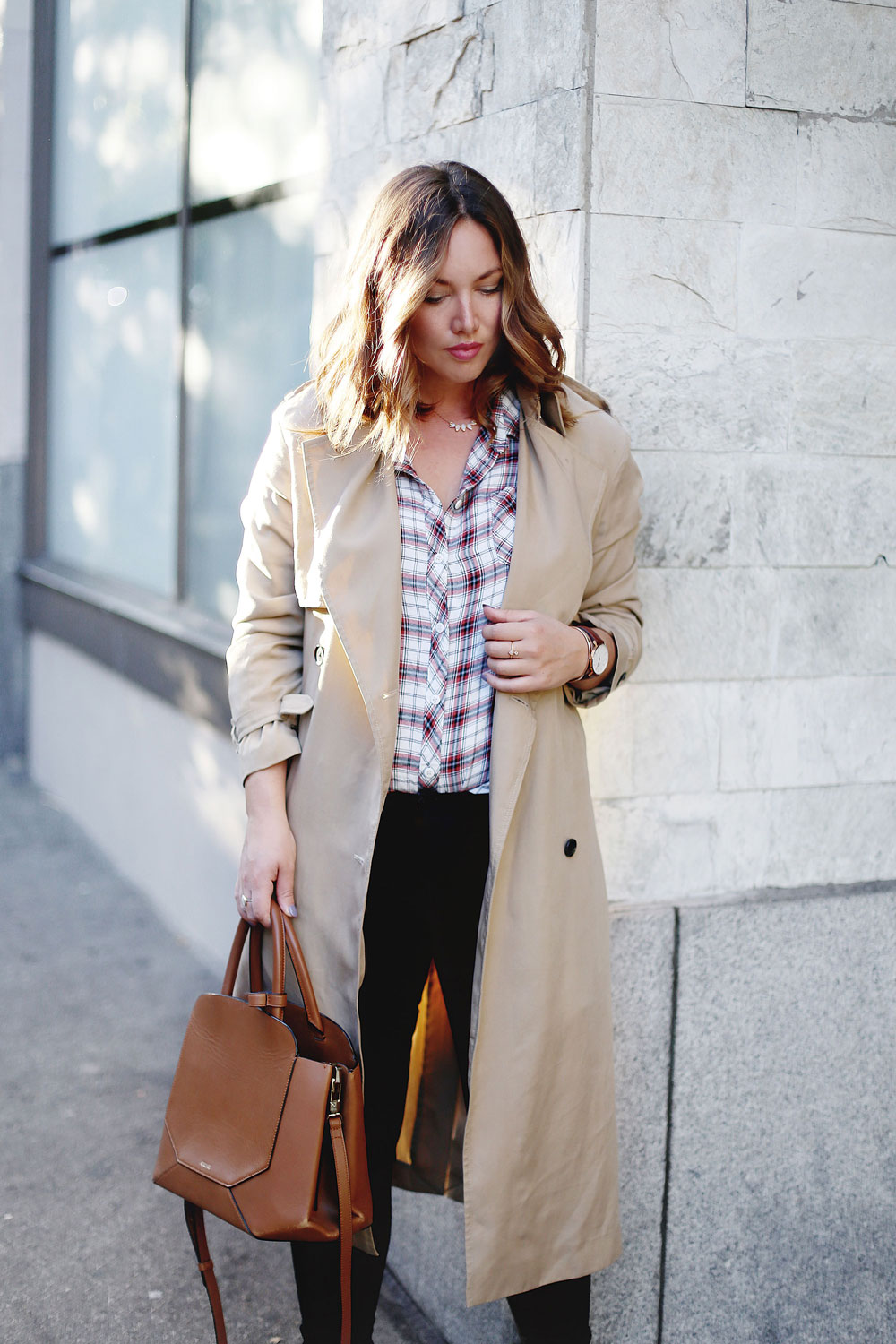 Keeping it neutral and basic with my go-to suede ankle boots and the Aritzia bag I honesty can't stop wearing (something about its structured style makes it go with all my everyday fall #ootd's) and all together, it makes for the perfect casual fall look.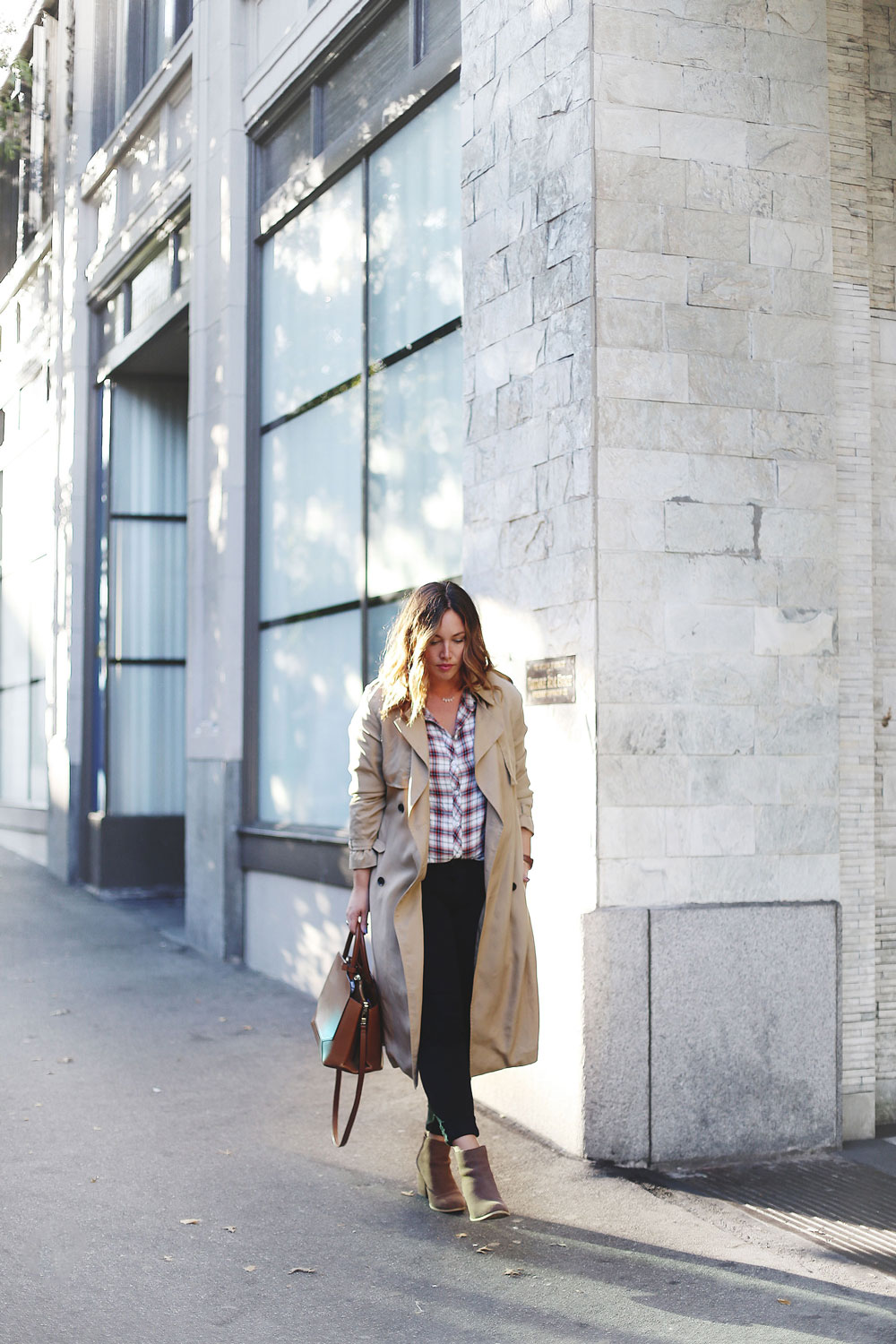 As you guys have likely already seen from my other style posts this season, I'm wearing my Leah Alexandra jewelry on repeat – her pieces are honestly the perfect combo of femme and cool! And speaking of cool, have been using Urban Decay's Naked Smoky palette like crazy. Most falls, I'm all about the strong lip, but something about this year has gotten me really excited about the subtle smokey eye. My days have been pretty jam-packed leading up to us taking off this Friday so I love that you can build on top of this look by defining the eye more and ditching the trench for cocktails!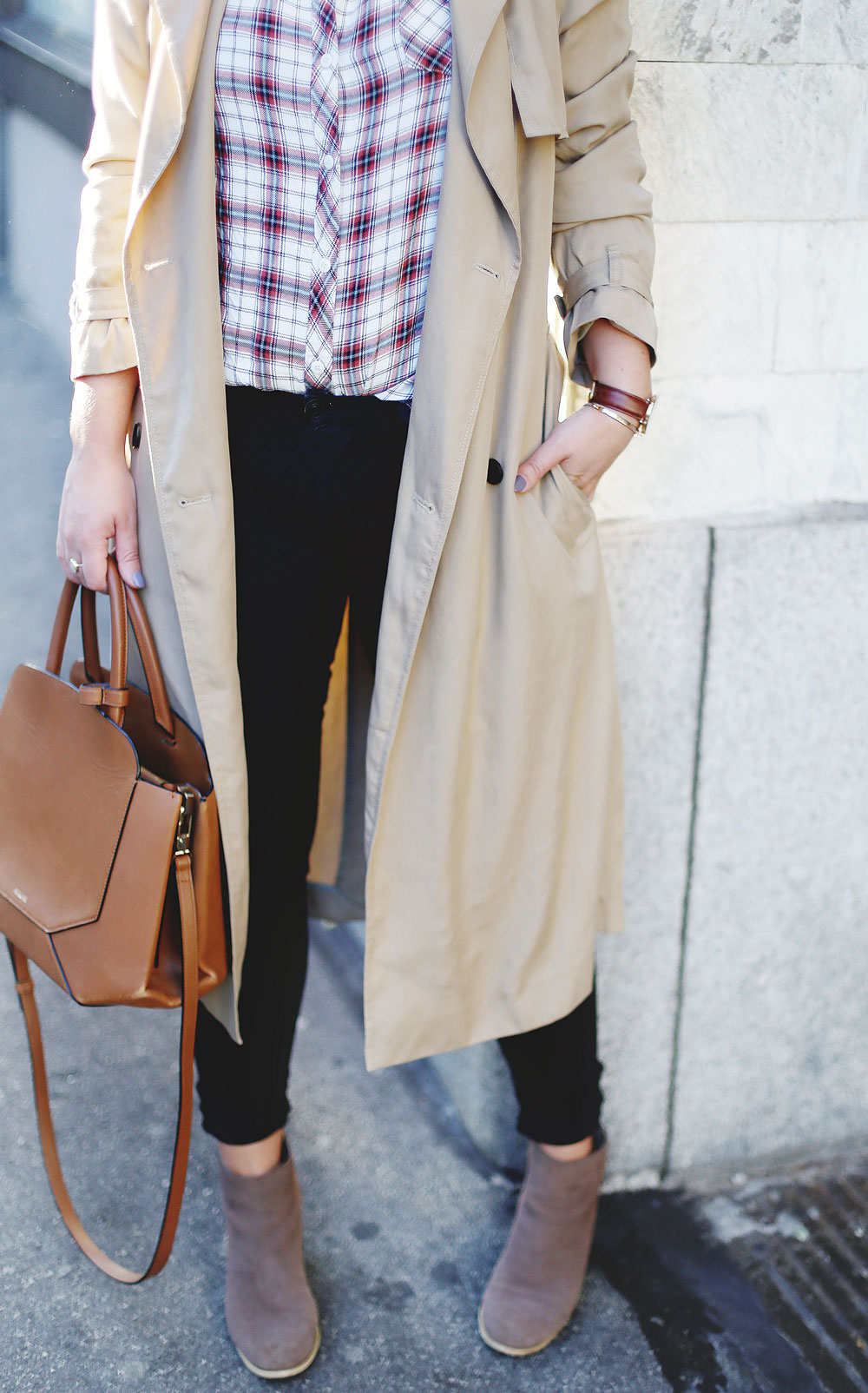 Speaking of Italy, we're in the final countdown – just two days away! I can't believe it's all coming together now. I've got a couple more posts and collaborations coming your way before we take off then hoping to check in a couple times a week until we're back – the photography binge is going to be so real so hoping to offset the huge amount of posts I'll have while I'm actually there!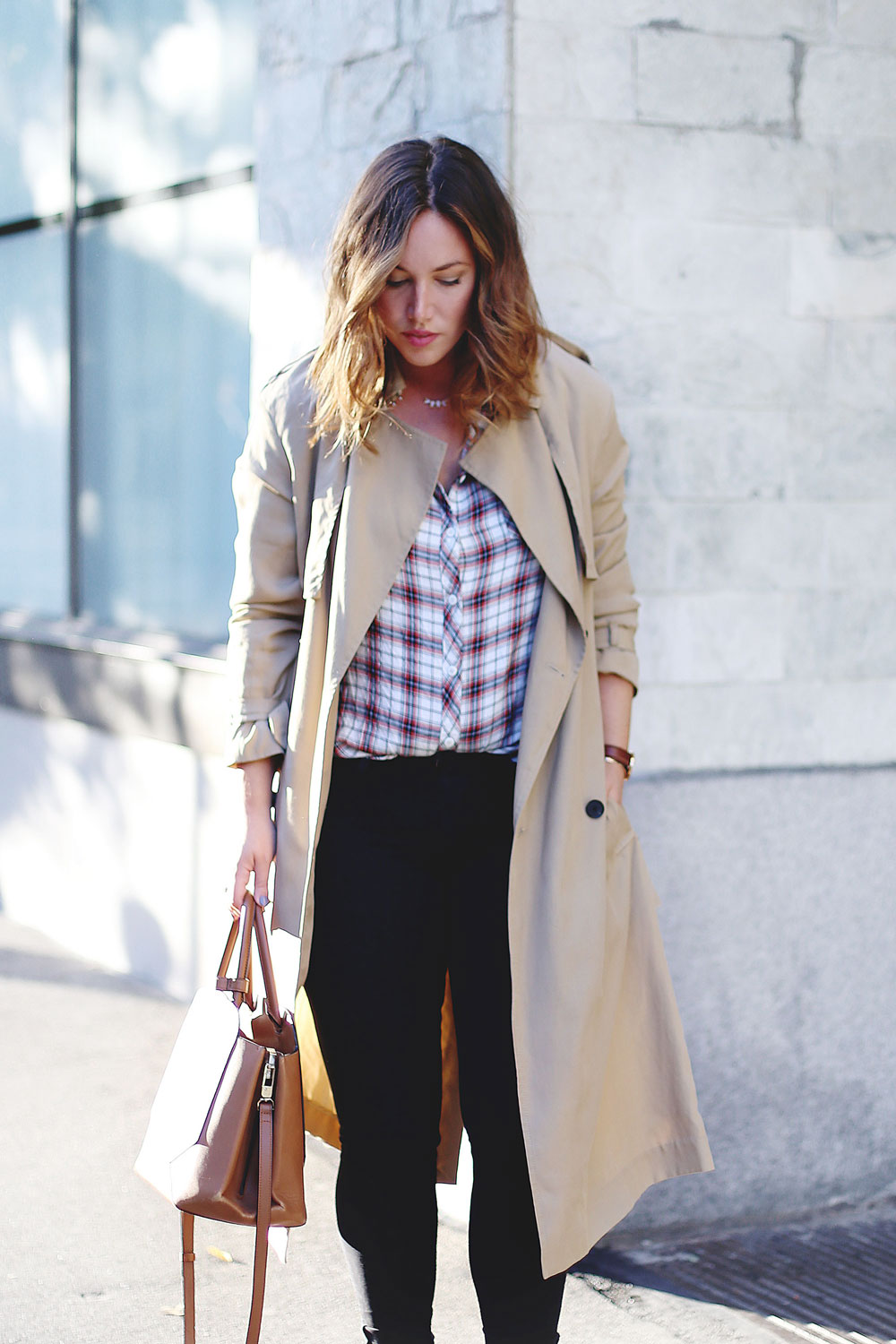 For now though, definitely give me a follow on Insta if you're wanting to see all our Italy adventures go down – I have a feeling this is going to be one of our favourite trips of all time and I honestly can't wait to experience it all.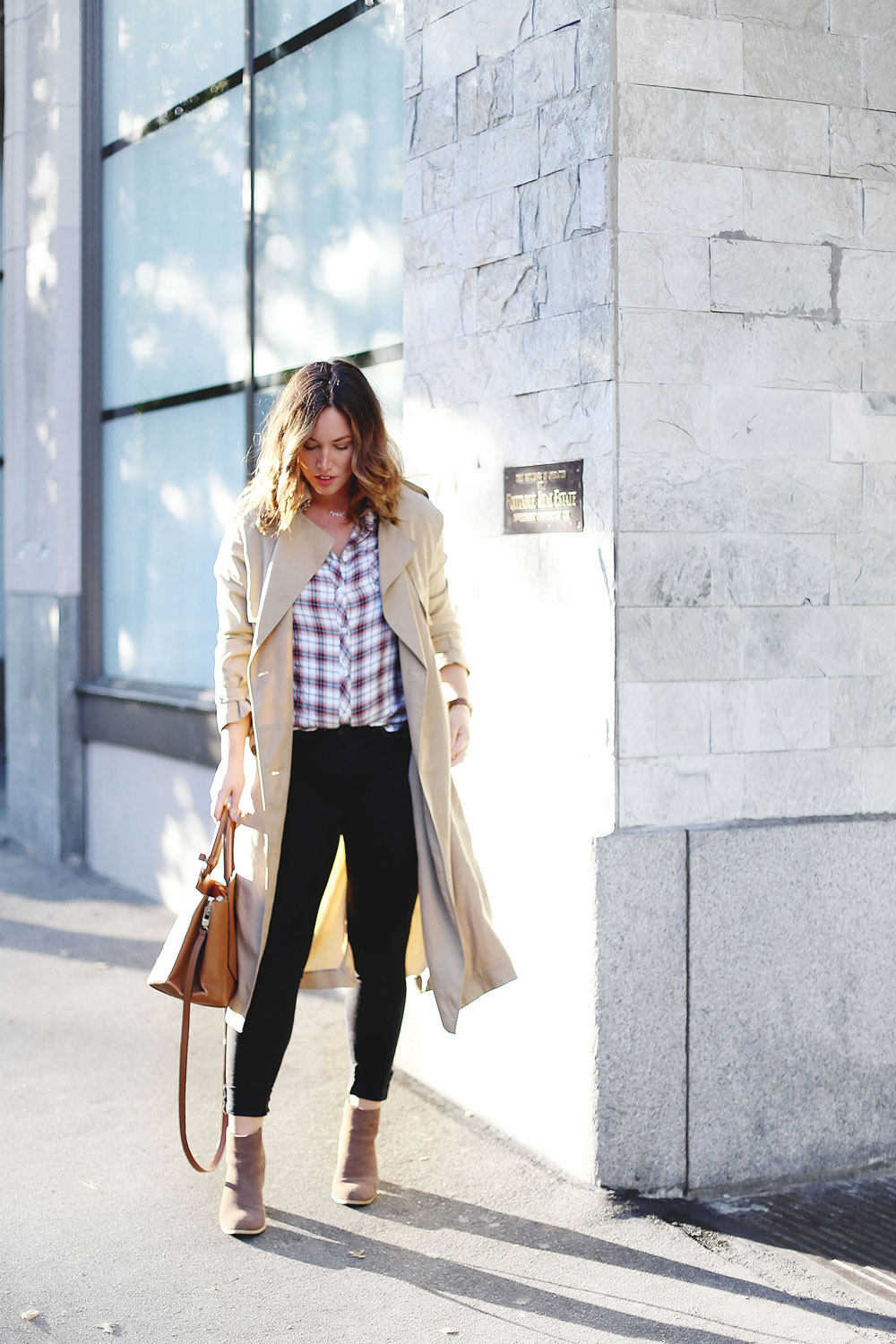 Happy hump day lovelies! Shop this look below and again, any and all Italy tips would be so appreciated! Shoot me a line in the comments below if you have any tips for Rome, Tuscany, Cinque Terre, Florence, Verona or Venice!
SHOP THE POST

Photos by Alicia Fashionista